Spooktacular Ghost Coloring Pages (Lots of Free Printables!)
These adorable and a little spooky ghost coloring pages are perfect for a big of Halloween fun!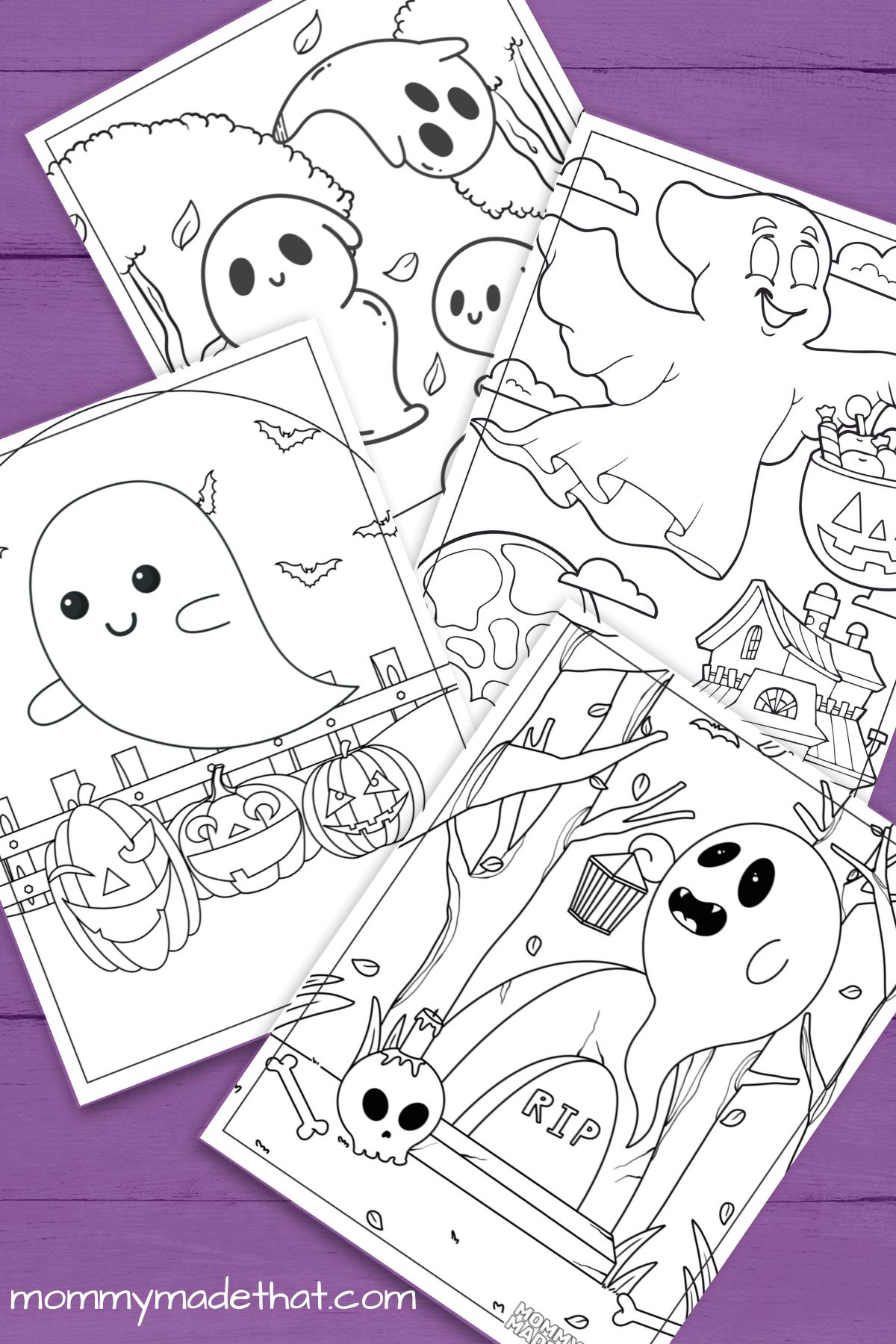 These ghost coloring pages are sure to provide a little Halloween delight!
The best part is these are all completely free printable coloring sheets!
Just grab them at the bottom of this post, print them out and get to coloring!
Make sure to check out all of our Halloween printables! Because if you like these coloring sheets, you're sure to like our ghost templates too.
Since we are talking about ghosts to color, we made sure to keep the backgrounds detailed as much as possible, since most ghosts are… em white?
While you can color your ghosts whatever color you want, in case you like a classic, we made sure there was plenty to color in the page beyond the ghosts themselves.
The Ghost Coloring Pages
We love some fun Halloween activities, and these Halloween coloring pages are perfect for kids to get in the spirit of the holiday.
We wanted a nice little variety between scary ghosts and cute Halloween ghosts. So we have lots of coloring pages to choose from.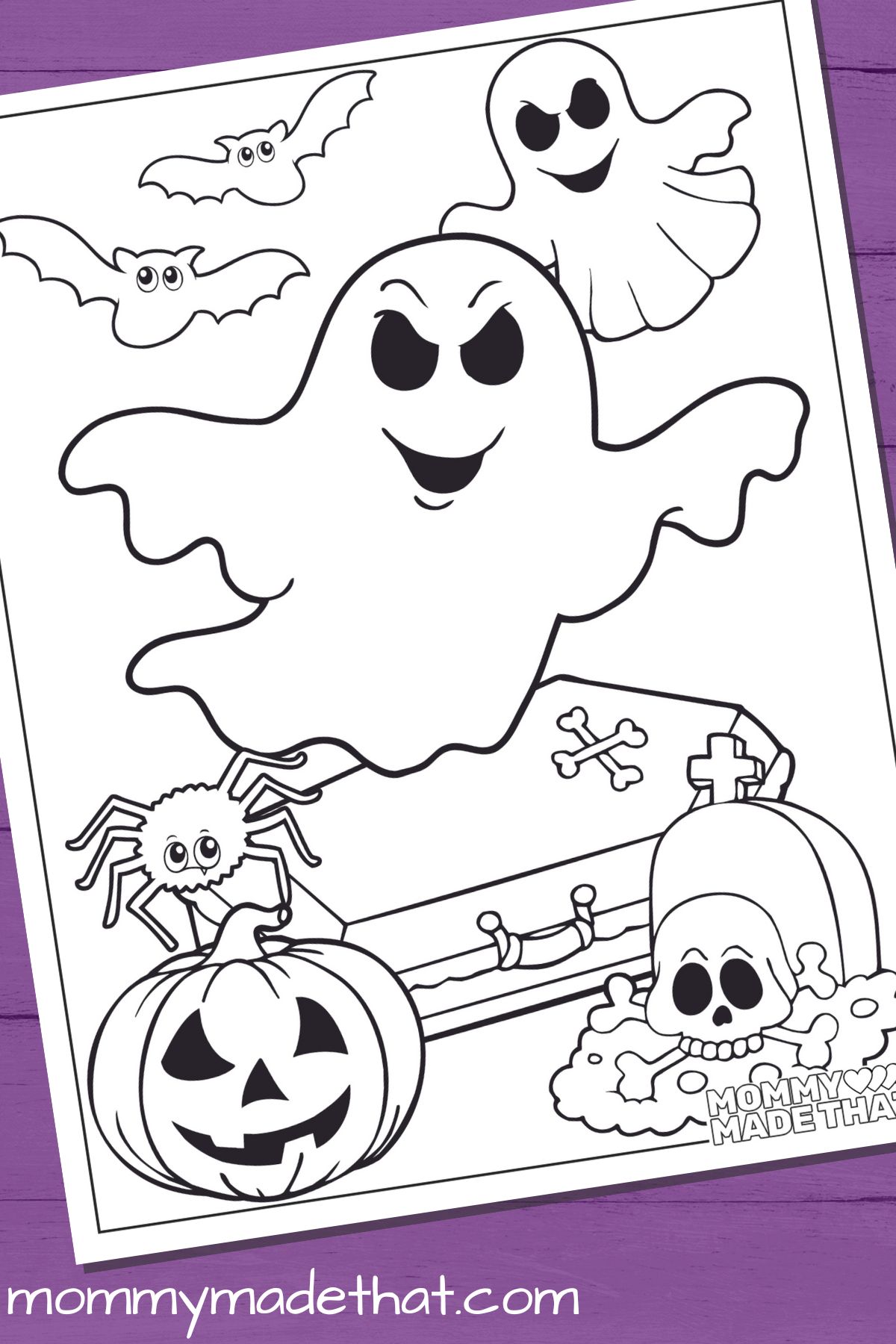 This scary ghost is flying over a coffin and a skull, perfect for a scary Halloween coloring page for kids.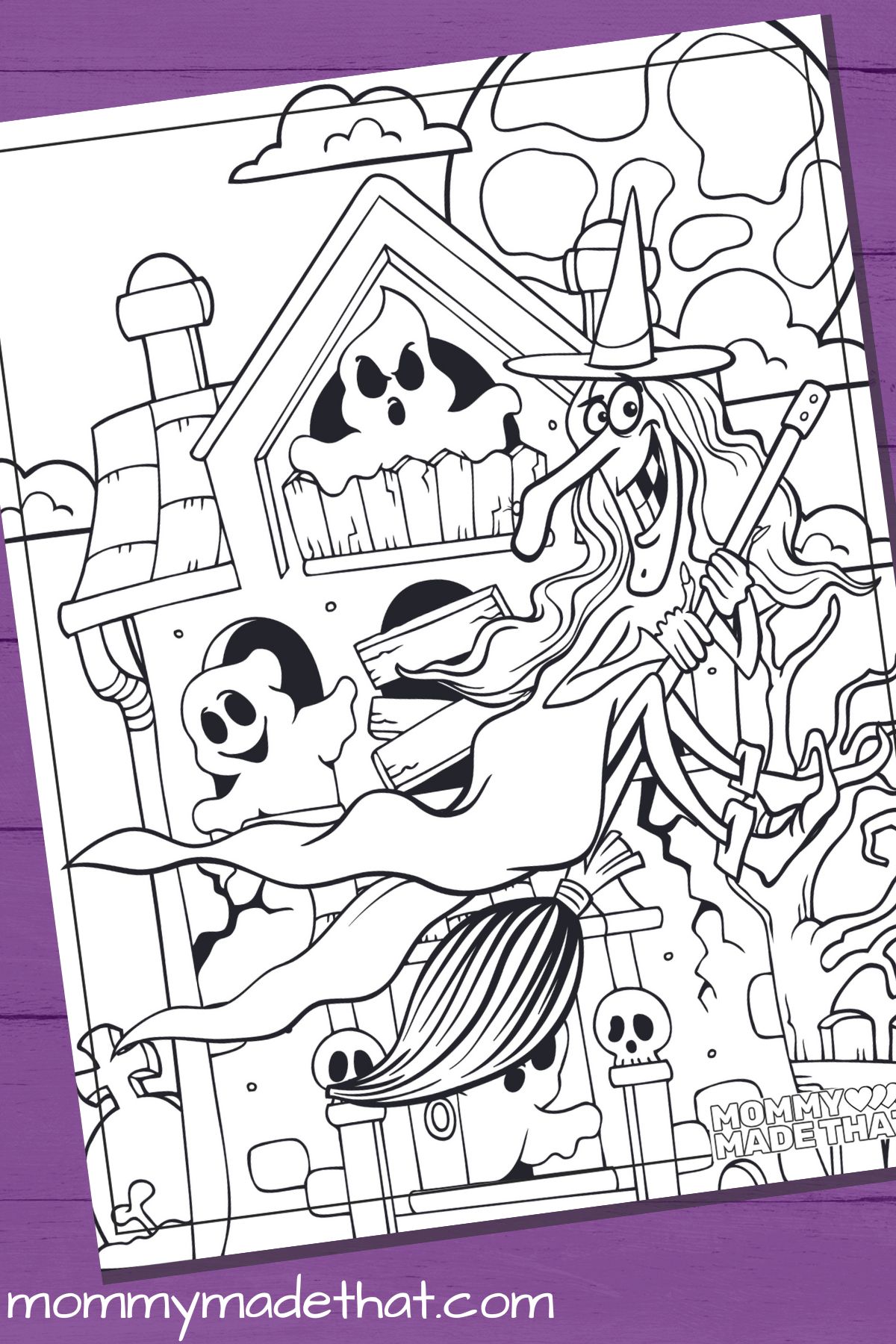 And this coloring sheet features three ghosts in a haunted house, with a witch flying across the page.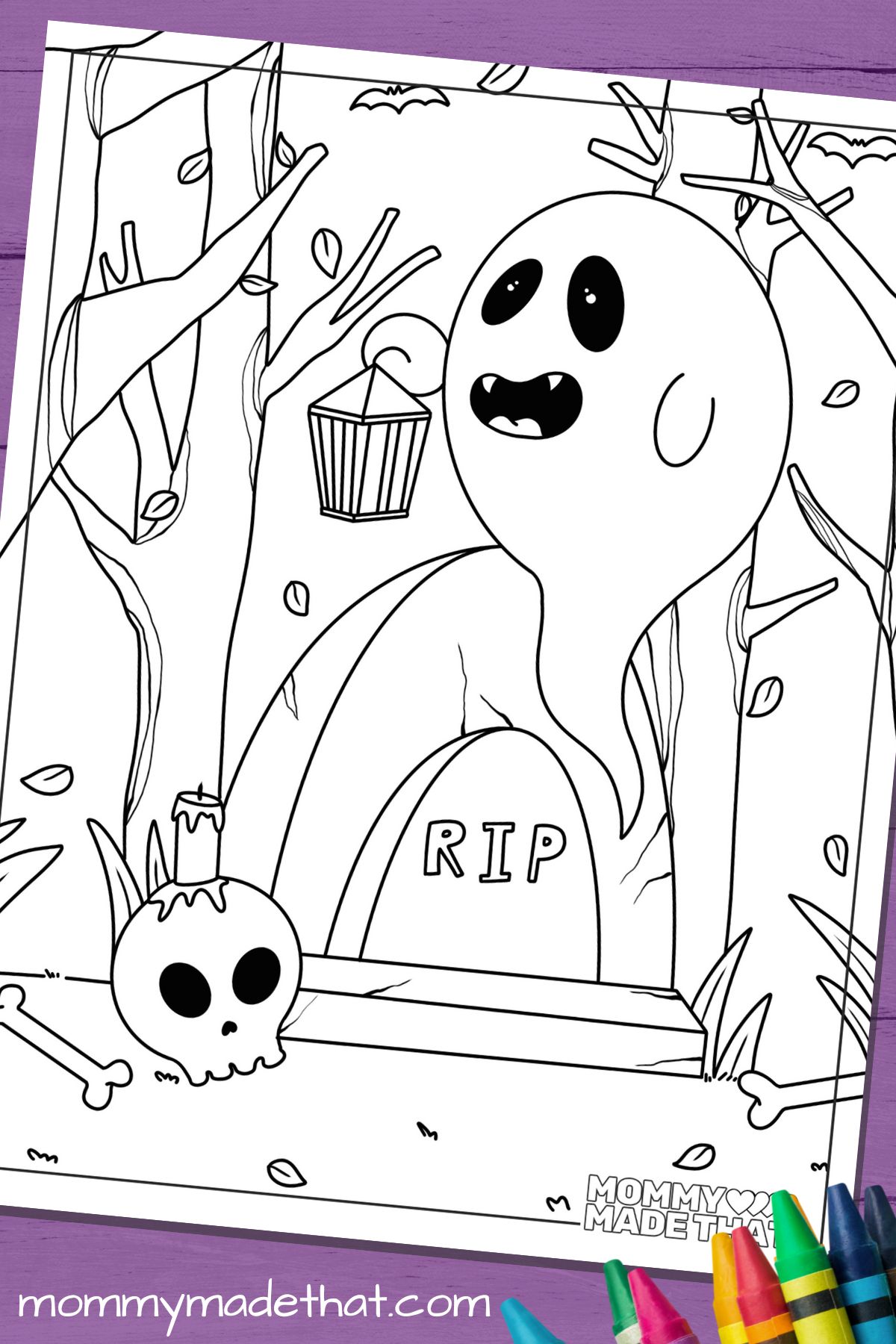 And here is a ghost carrying a lantern through a spooky forest.
This ghost coloring page features a scared ghost flying away from something spooky!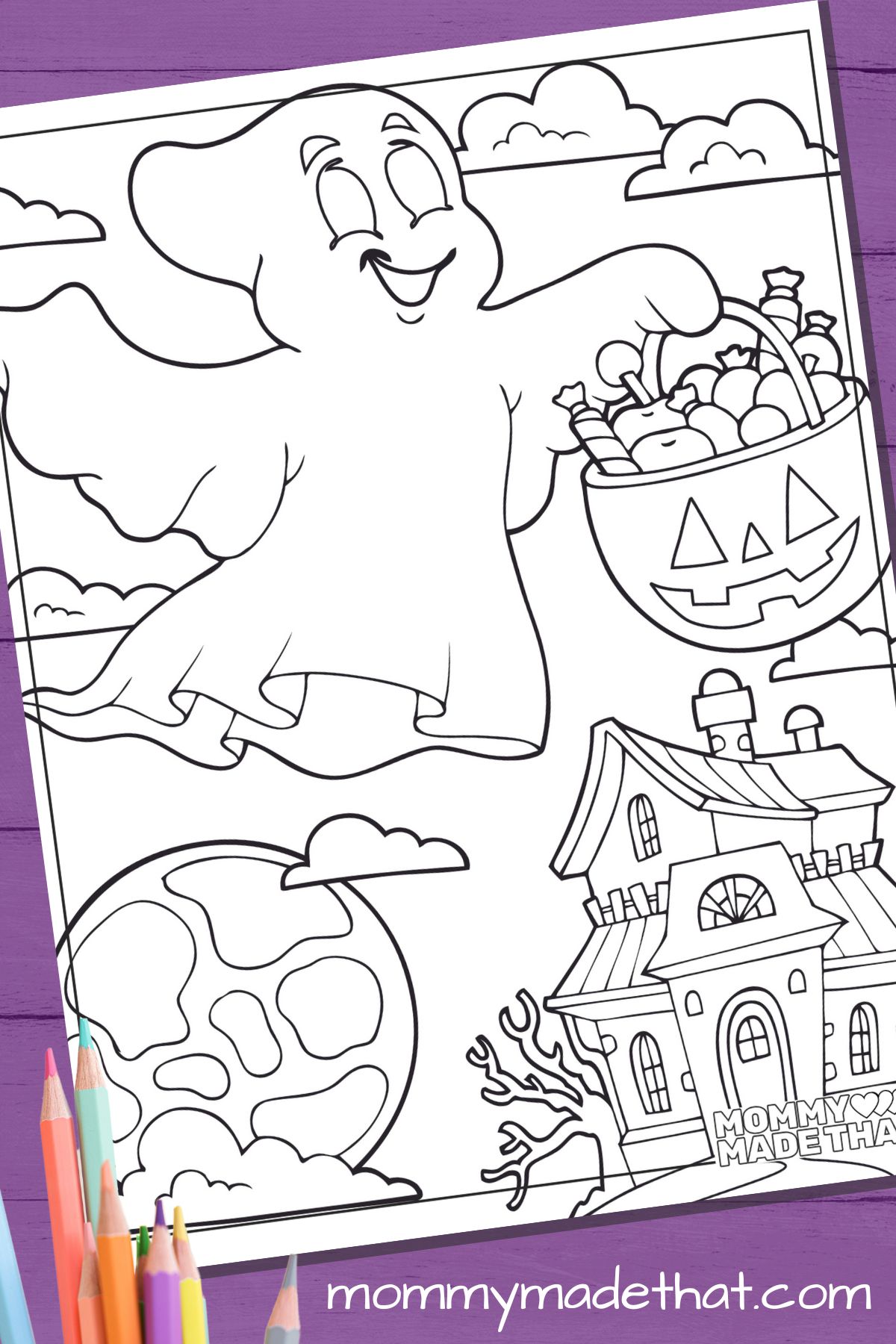 We've got a cute friendly ghost with candy from trick-or-treating.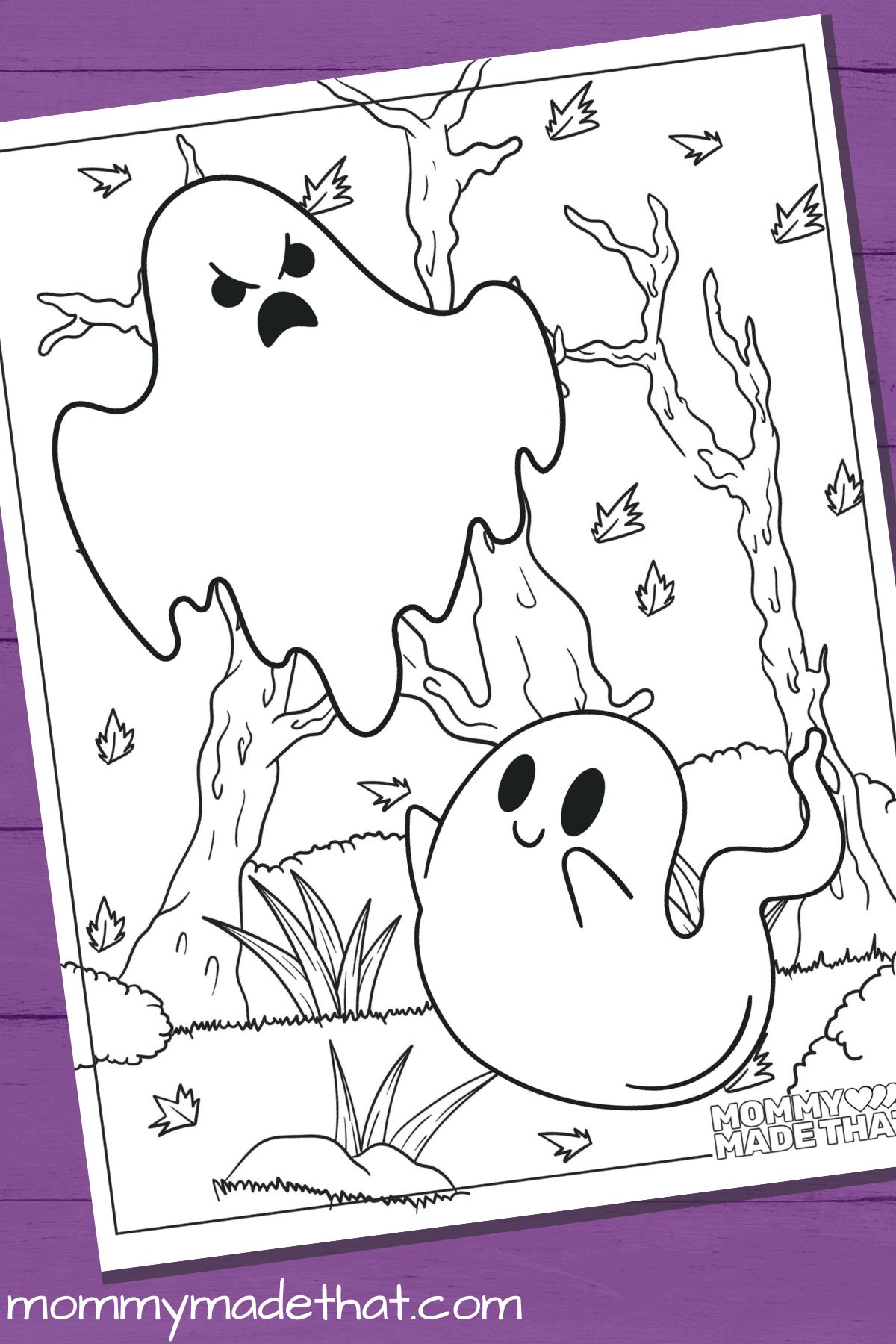 Here's one with a happy little ghost and an angry ghost!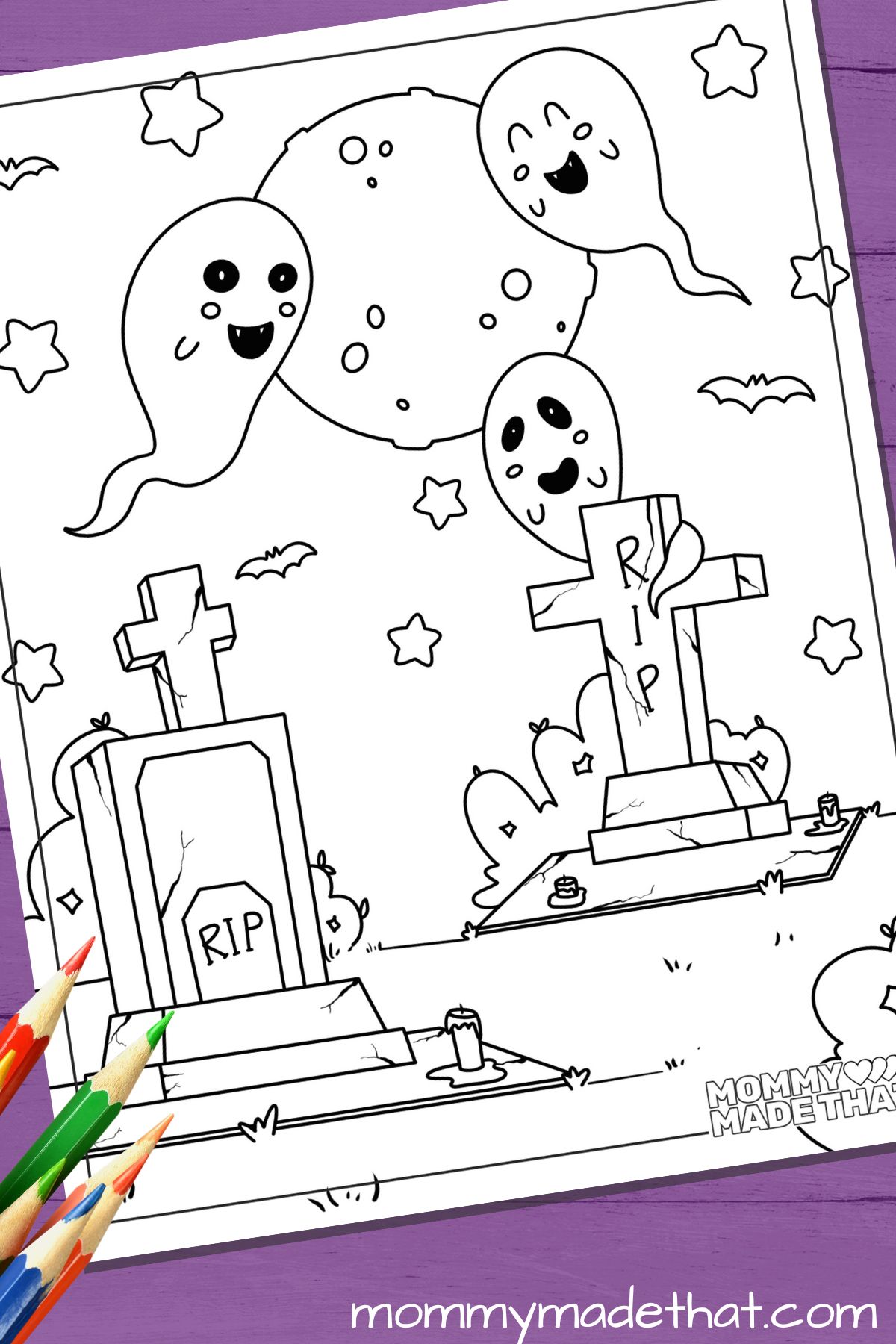 And three ghosts having fun in a grave yard together.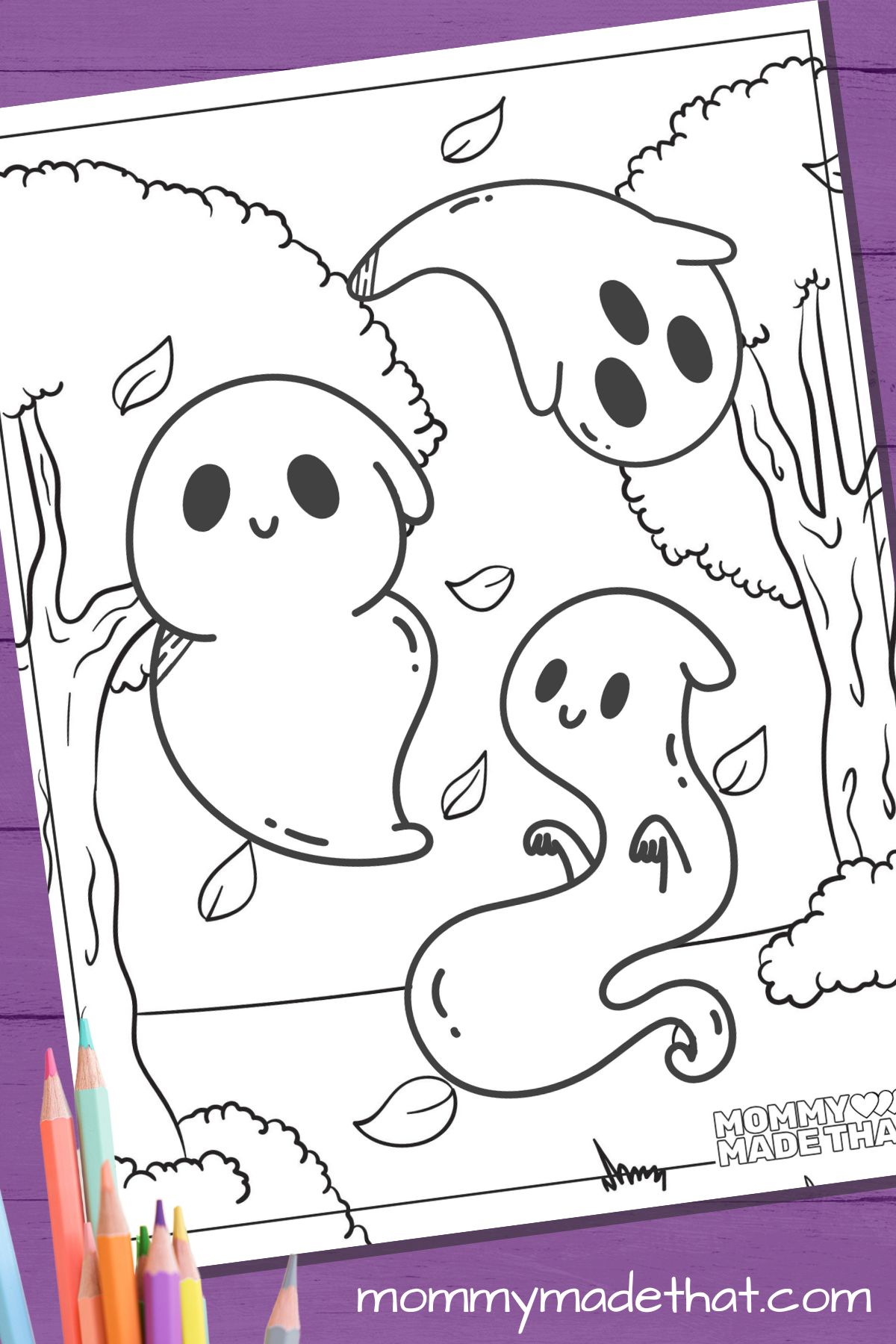 If you're looking for a couple ghost coloring pages for kids, even younger kids, we've got a couple of cute ghosts too!
Here are some ghost friends playing together in the woods.
And another cute ghost flying across a giant moon!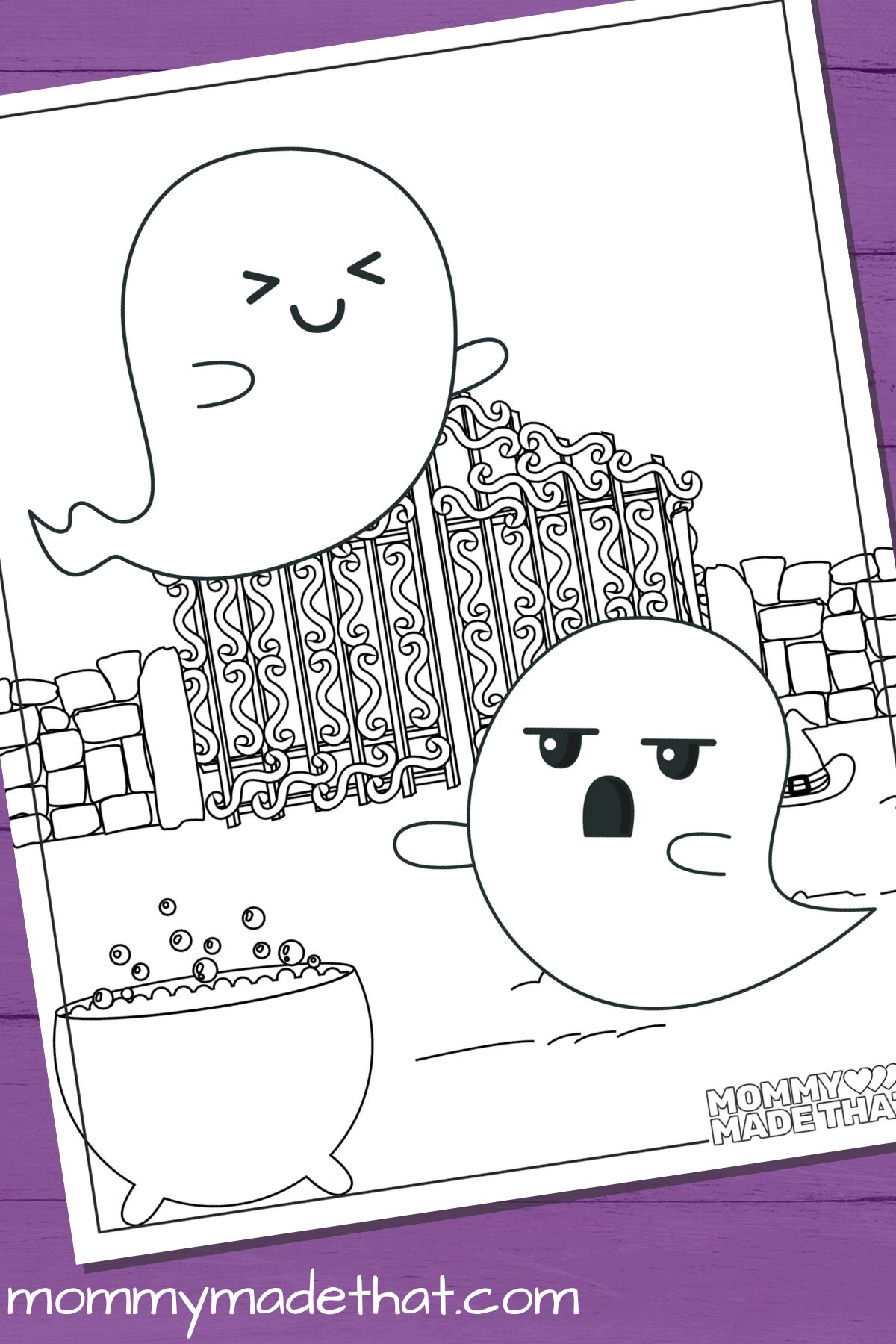 And the last ghost coloring sheet is of two silly ghosts having a little ghoulish fun.
Grab the Free Coloring Sheets
To grab all of our free printable ghost coloring pages, simply put your email in the box below.
We'll send them straight to your inbox, and we'll let you know when we put out more free fun printables to grab.
These are for personal or classroom use only, not for commercial use. But feel free to print the PDF as many times as you like!
And be sure to check out our witch coloring pages too for more Halloween fun.