Today we've got Halloween printables!! From fun games to Halloween decor. These are perfect to download, print and have some Halloween fun.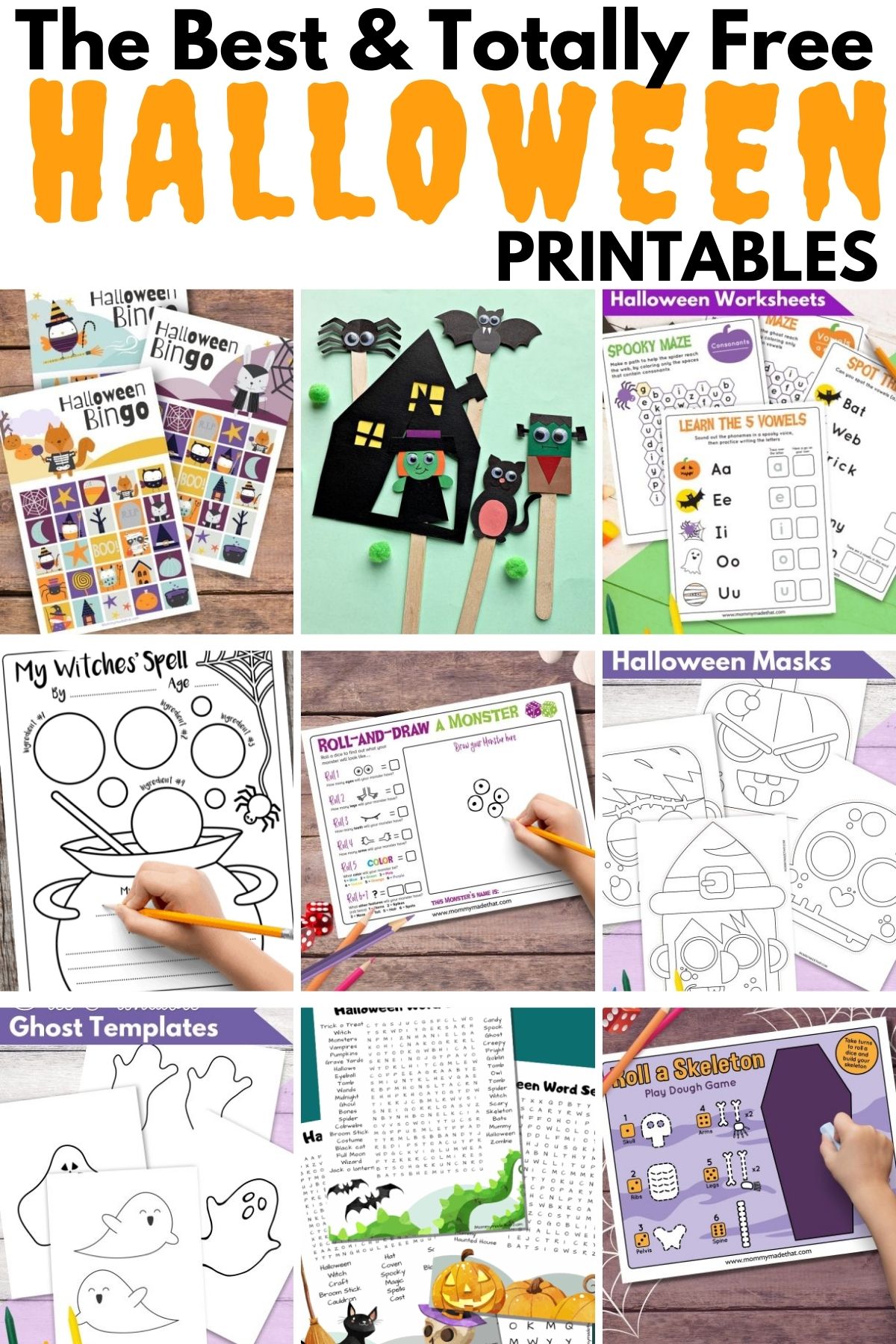 We have tons of fun Halloween printables that are perfect for all sorts of spooky activities, as coloring pages and for using as Halloween decorations.
We also have lots of fun free Printable Halloween games.
Check out the fun below!
Free Halloween Spell Printable for Kids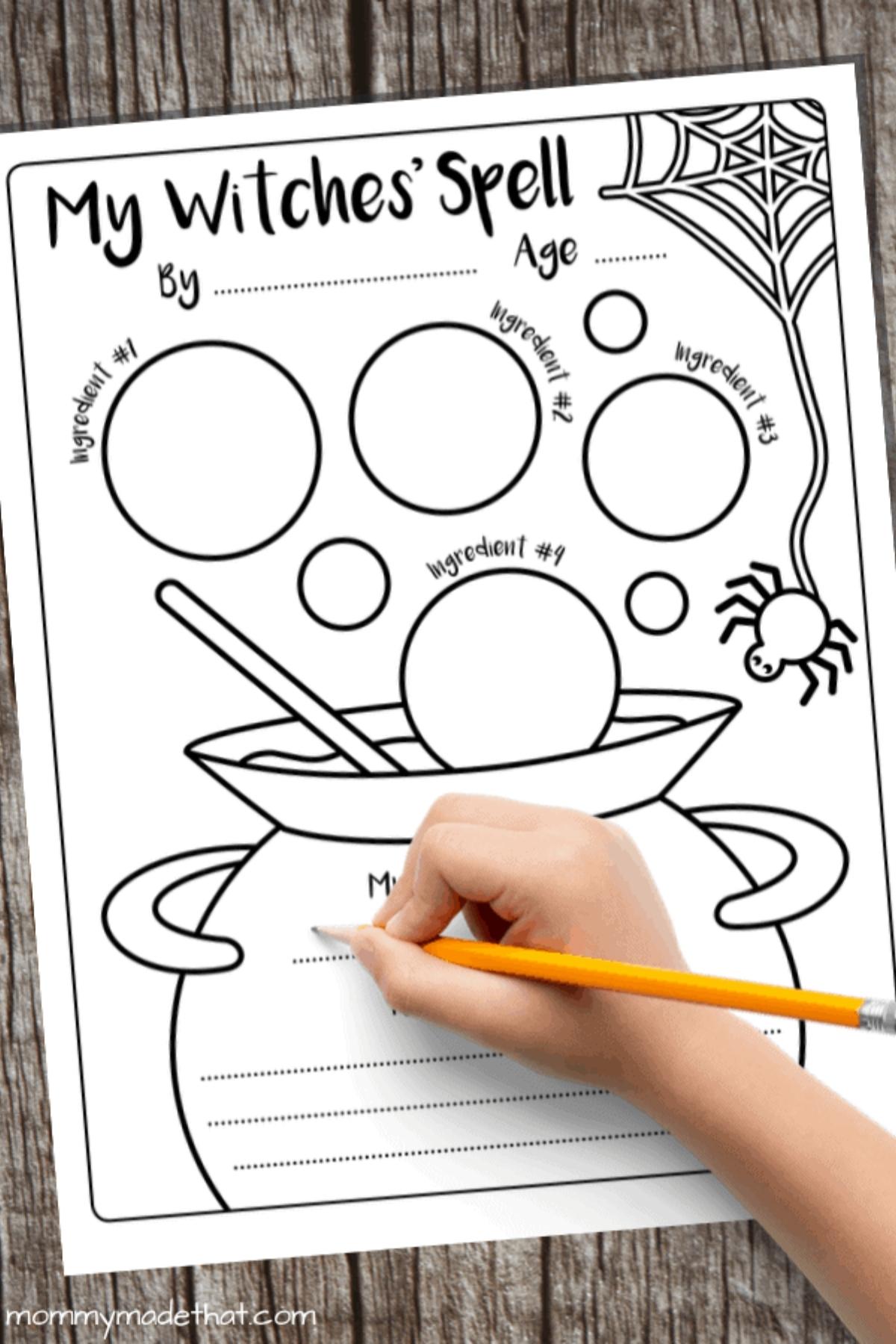 This is one of our most popular Halloween Printables.
This fun and adorable Halloween Spell Printable for kids is a fun coloring and activity page.
It can be used in several fun and creative ways and kids LOVE the activities you can do with this one printable.
Our favorite activity is having the kids look for fun nature items to attach to each bubble of their "spell."
It's fun to see the creative spells they come up with!
Free Printable Halloween Worksheets for Kids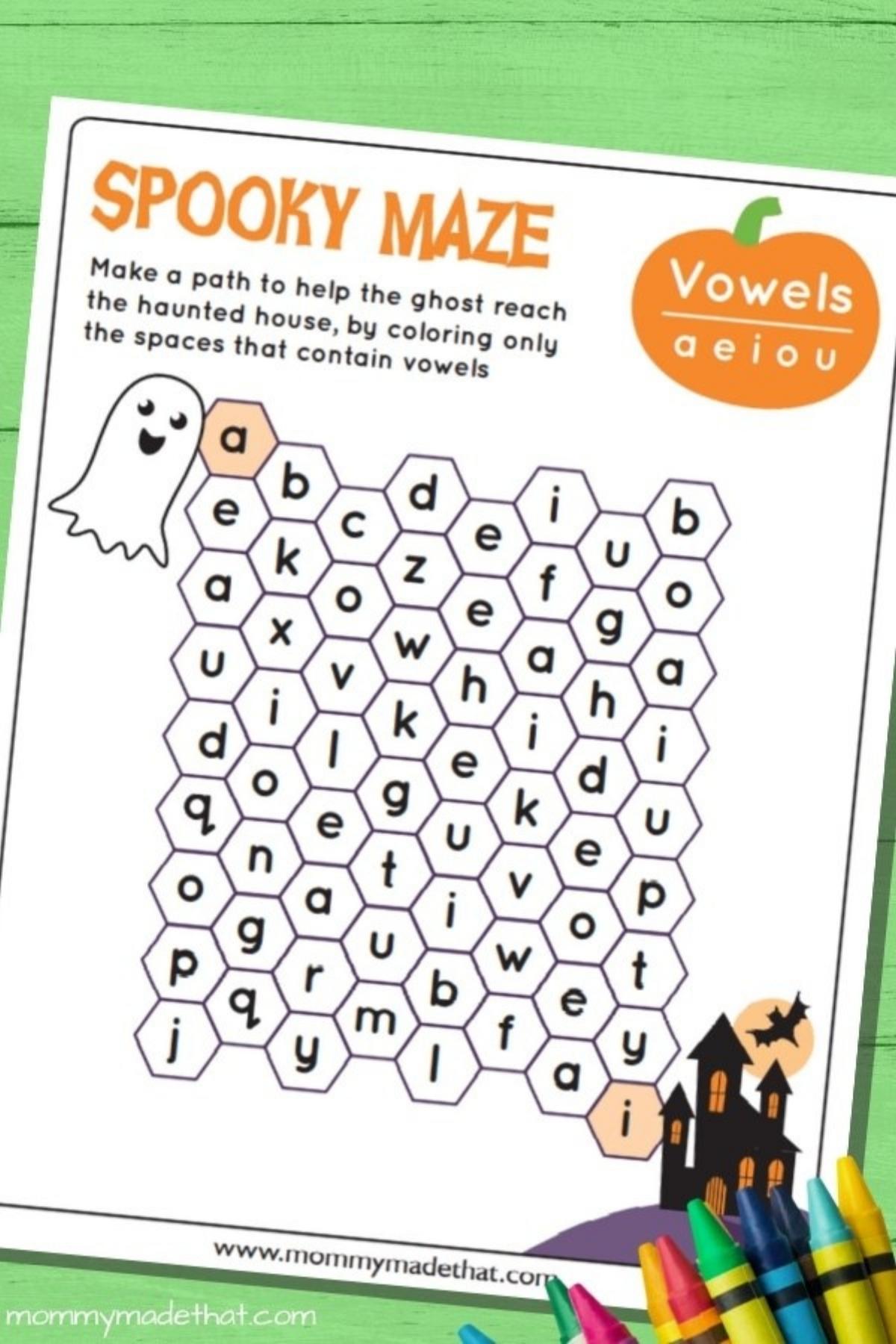 What's better than Halloween printables that are not only fun, but educational?
These Halloween worksheets are a fun way to help kids identify and work on their letters, especially the vowels and consonants.
They're so much fun kids will hardly realize that they're learning too!
Printable Halloween Bingo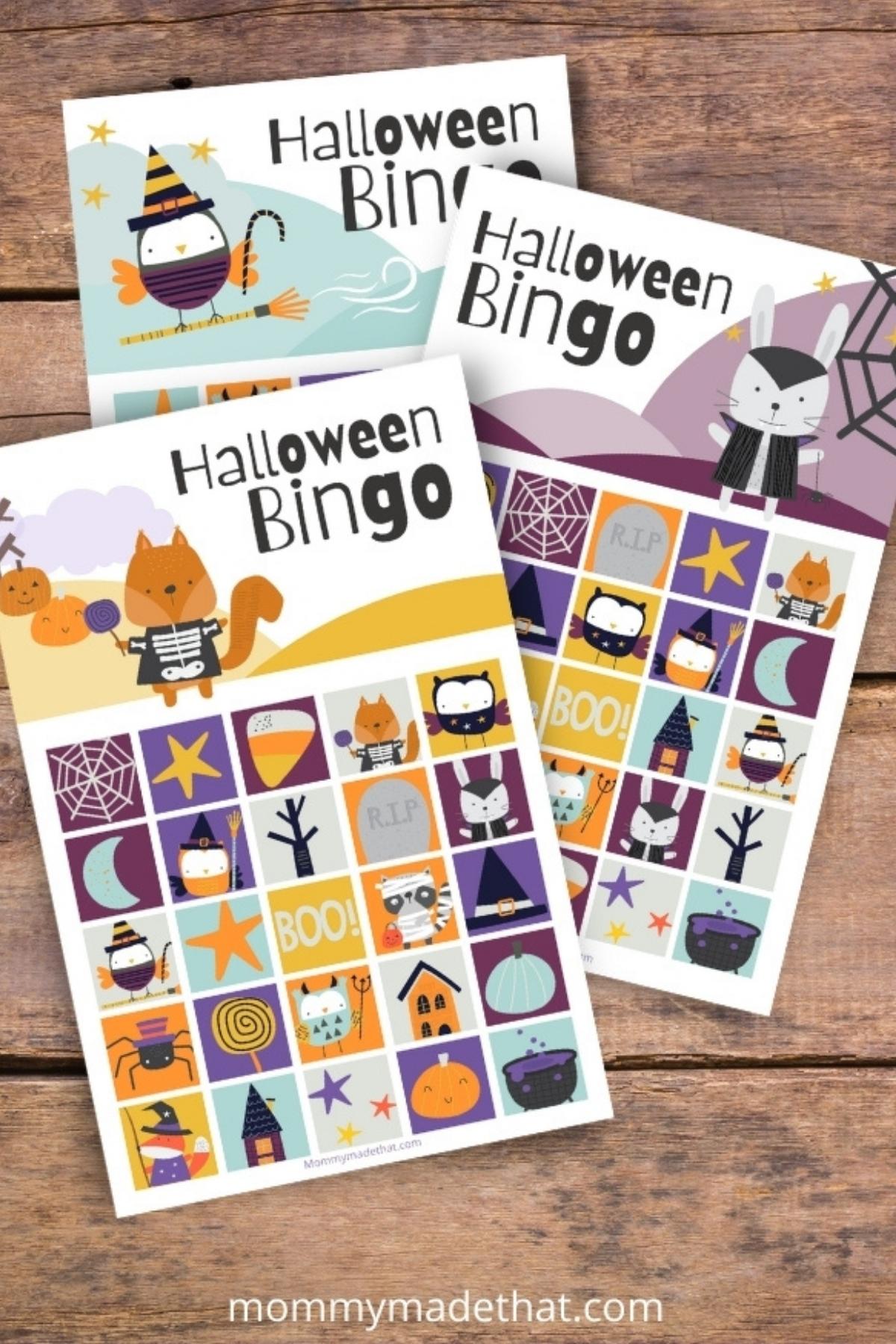 This adorable printable Halloween bingo game is tons of fun.
It's completely free and perfect for a Halloween party or a classroom activity. Adults and kids alike love a good bingo game.
We laminated ours and break it out every year during the Halloween season.
It's become a fun tradition in our house that gets the kids excited and is a perfect way to spend some quality time together.
Printable Halloween Puppets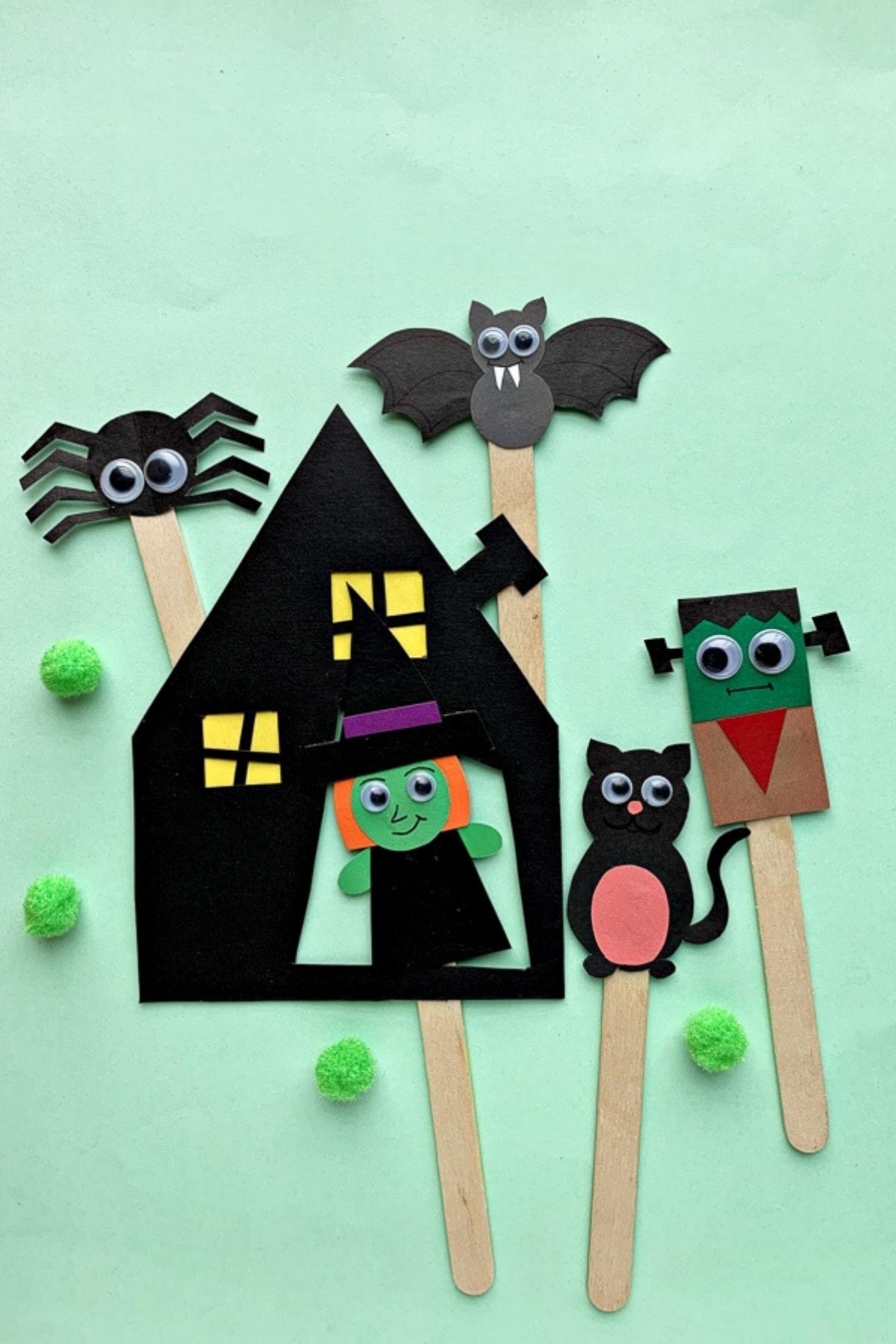 This Halloween puppet craft is a fun Halloween Craft that includes a printable template so you can create your own monster puppets to play with.
It even includes a template for the Haunted house!
The craft will keep the kids busy and get them in the Halloween spirit while also providing a fun toy to play with after.
Printable Halloween Skeleton Play Dough Game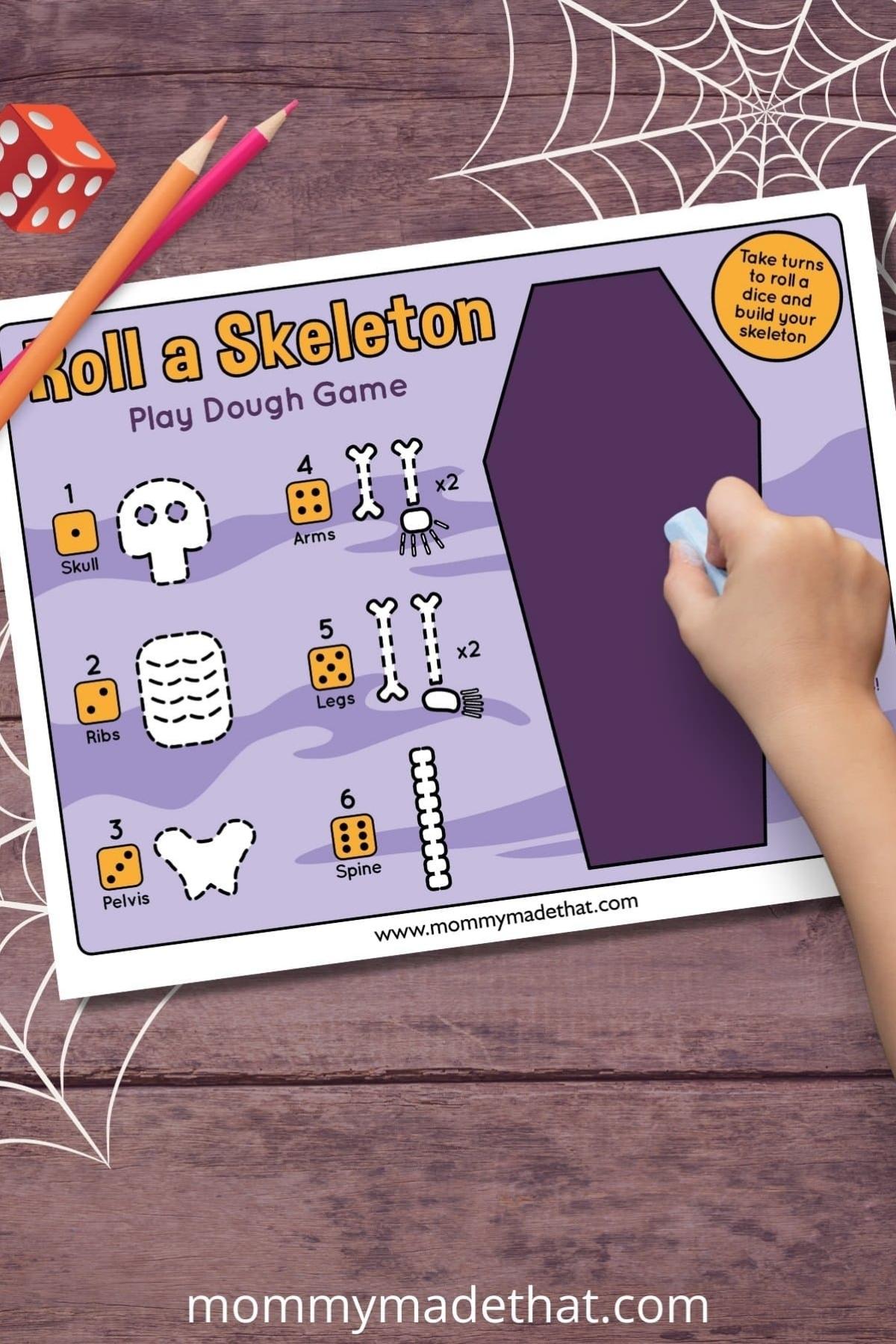 This fun Halloween Roll a skeleton game is a ton of fun with kids.
It's a play dough mat, so the kids can play with play dough while creating fun skeletons with the roll of their dice.
It's a great way for them to reinforce numbers while stimulating their creativity.
This is definitely for older kids with finer motor skills. But a fun way to incorporate play dough for them.
Spooktacular Halloween Word Searches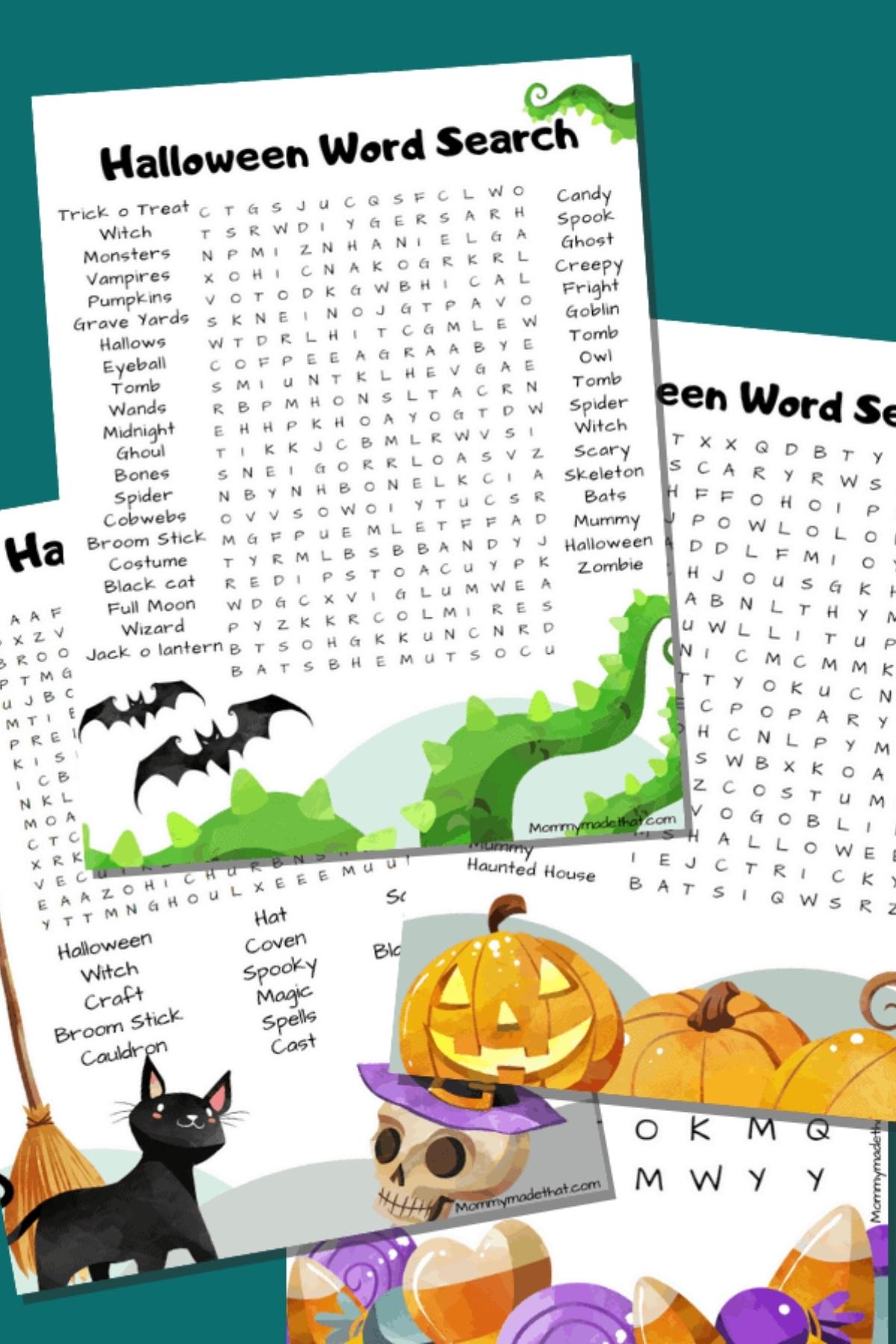 Who doesn't love a good word search?
These Halloween Word Search games are perfect for all ages.
We included easier word searches for younger kids, and harder word searches for the adults that want a bit of a challenge.
We've recently updated them to include a printable answer key!
Free Printable Halloween Masks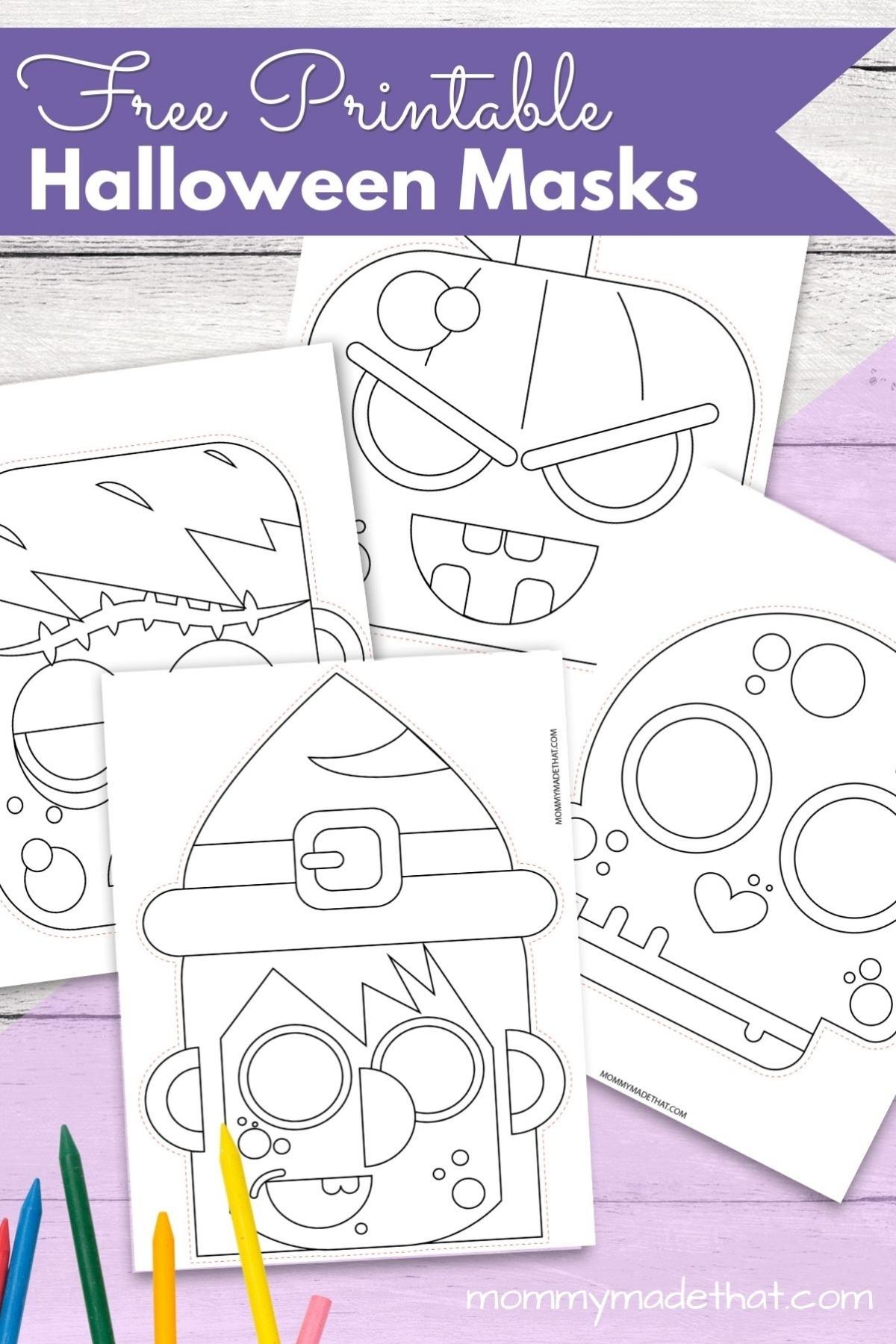 These Printable Halloween Masks are tons of fun as Halloween coloring pages.
Color them and then cut them out. Add some string to make DIY masks.
Kids love to color these pages, and it's even more fun knowing that they helped create a fun mask to wear.
These are perfect for a fun Halloween party activity or to use in a classroom.
Halloween Perler Bead Patterns
These fun Halloween Perler bead patterns are a fun activity using just fuse beads!
You can print out the patterns and then create them using the Perler beads and melt them into your own cute little Halloween characters and shapes!
They make for cute keychains and even Halloween jewelry.
Make Your Own Monster Game for Kids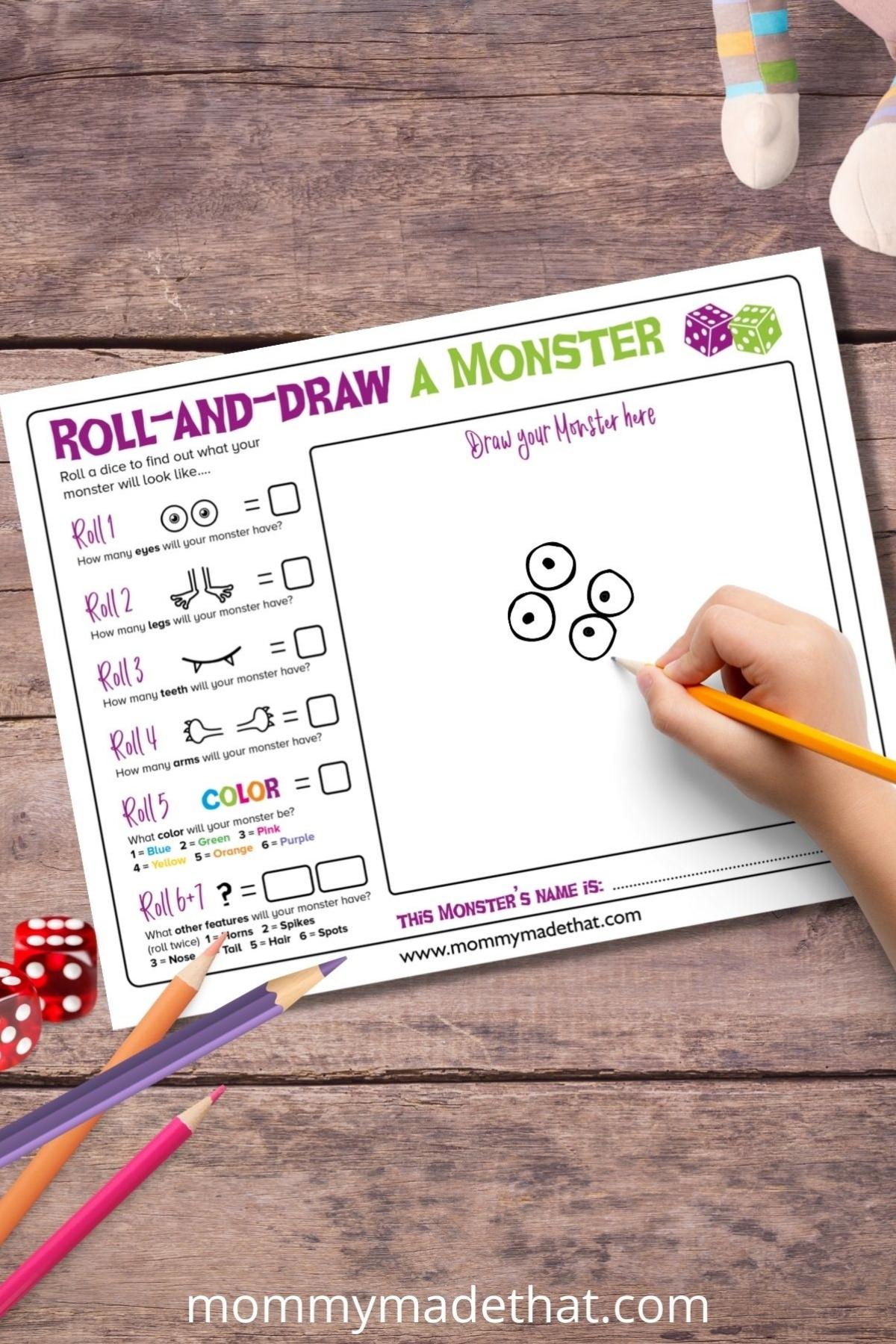 This make a monster game is another fun Halloween Roll a dice game.
Kids can draw their own monster based on the roll of a dice.
It's a fun activity that can double as a game. You can read more about suggest game play with in the post.
My kids LOVED this activity and took turns drawing their own monsters over and over again.
Please Take One Sign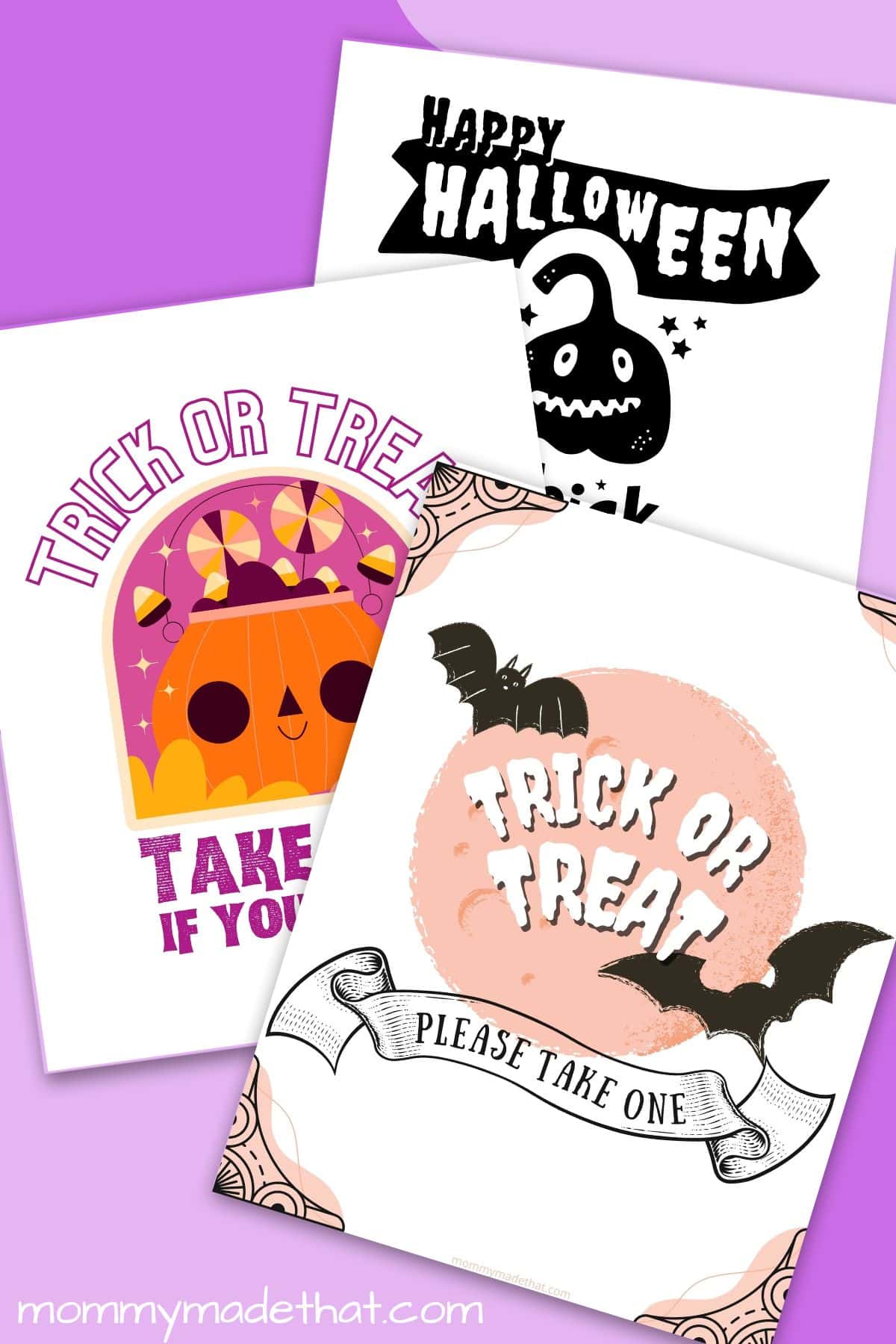 Theses please take one treat signs are perfect for those who want to leave out candies for trick or treaters, but want to be doing some of their own trick or treating themselves!
Printable Jack 'O Lantern Craft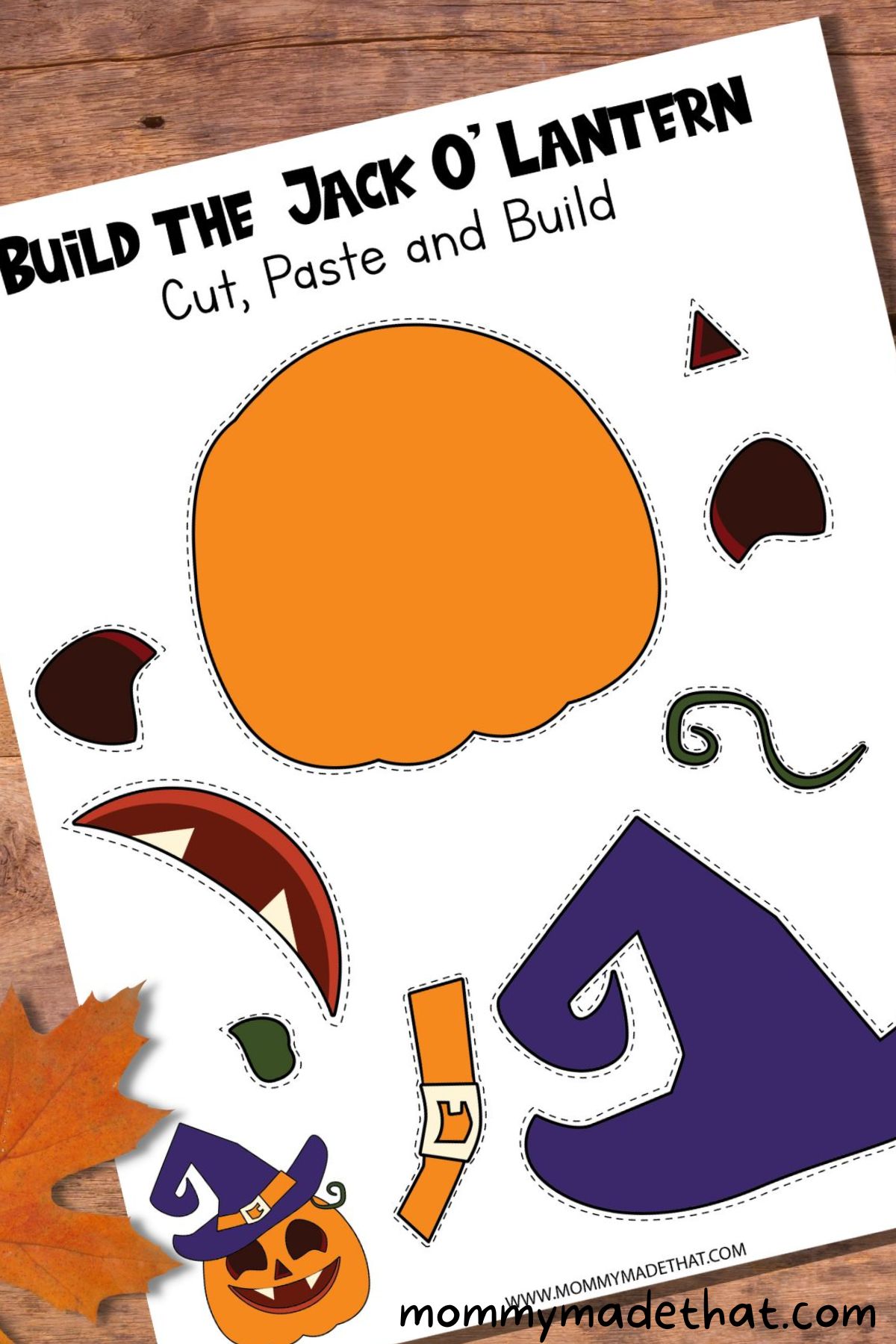 This printable Jack 'O Lantern craft comes with a free printable template so that you can print, cut and assemble your own Jack 'O Lantern in a flash.
It's a perfect Halloween craft for kids and super easy while still being lots of fun.
Printable Witch Craft Template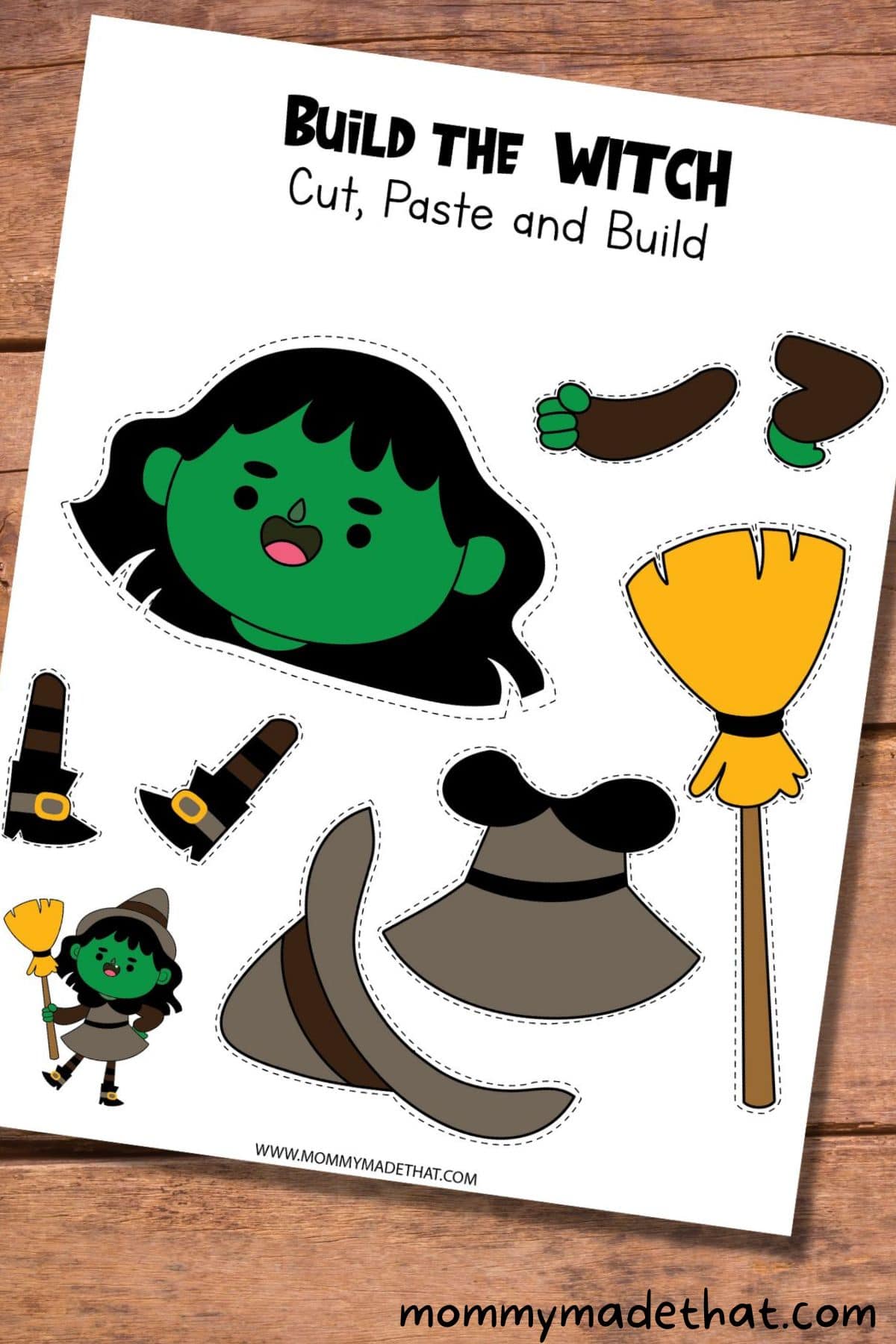 Another one of our printable Halloween crafts is this printable witch craft template.
It's a fun witch craft for kids that let's you build an adorable witch using a free printable template.
Printable Halloween Witch Coloring Pages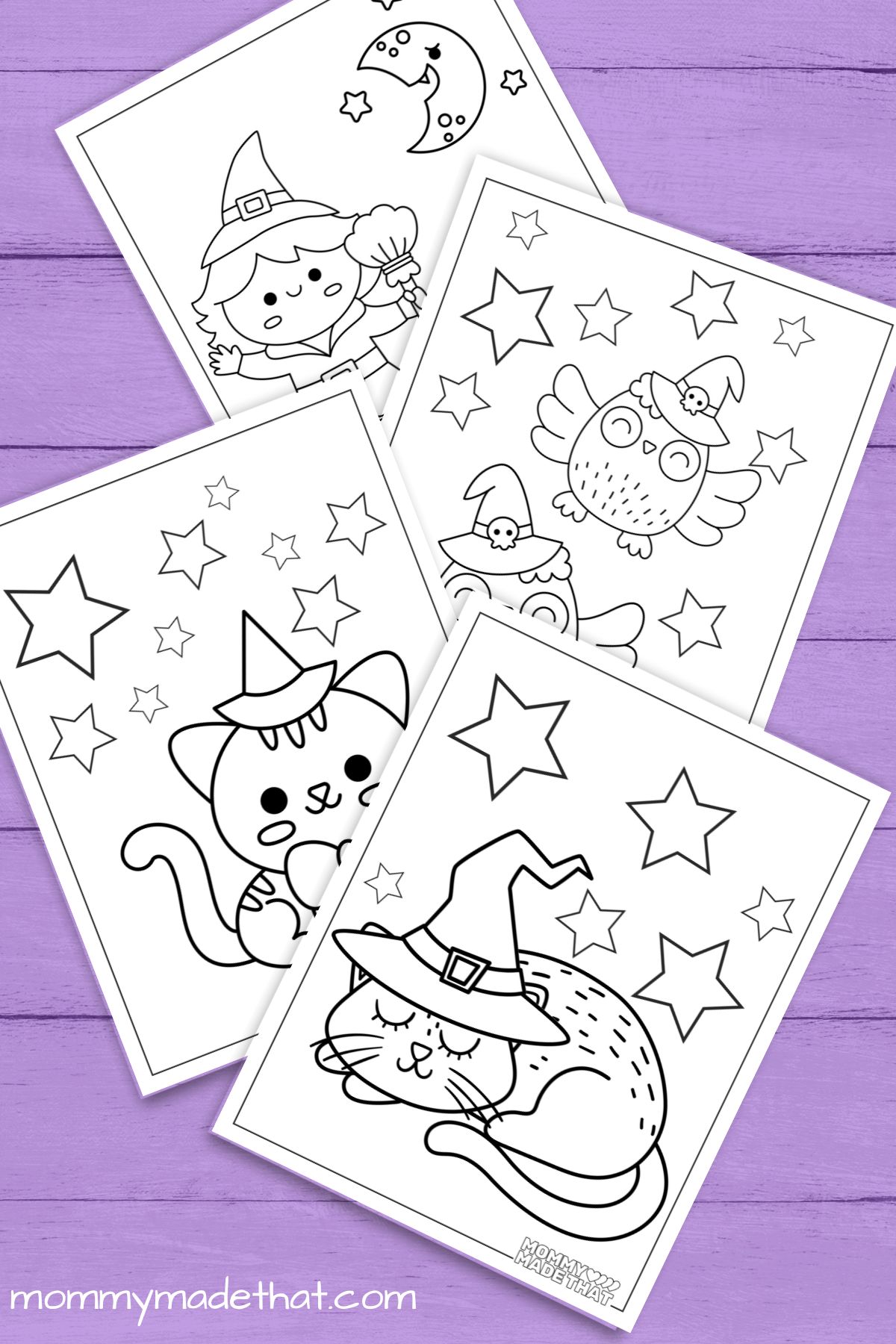 Another fun free printable are these Halloween witch coloring pages!
We have several coloring sheets you can download and print and get to a little Halloween coloring fun!
Ghost Coloring Sheets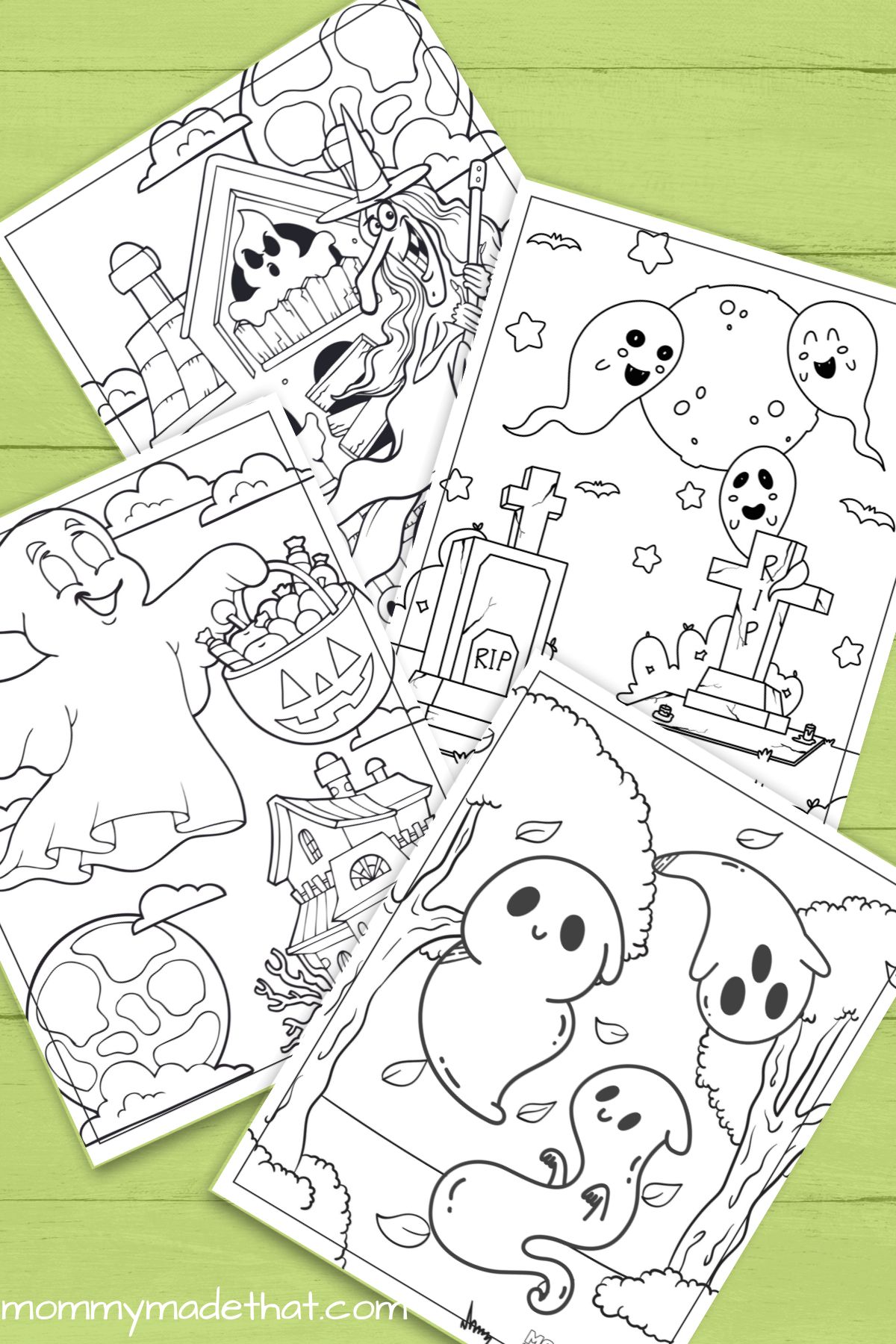 These ghost coloring pages are another fun Halloween activity kids will love.
We've got lots to choose from, from spooky ghosts to cute ghosts!
Free Printable Ghost Template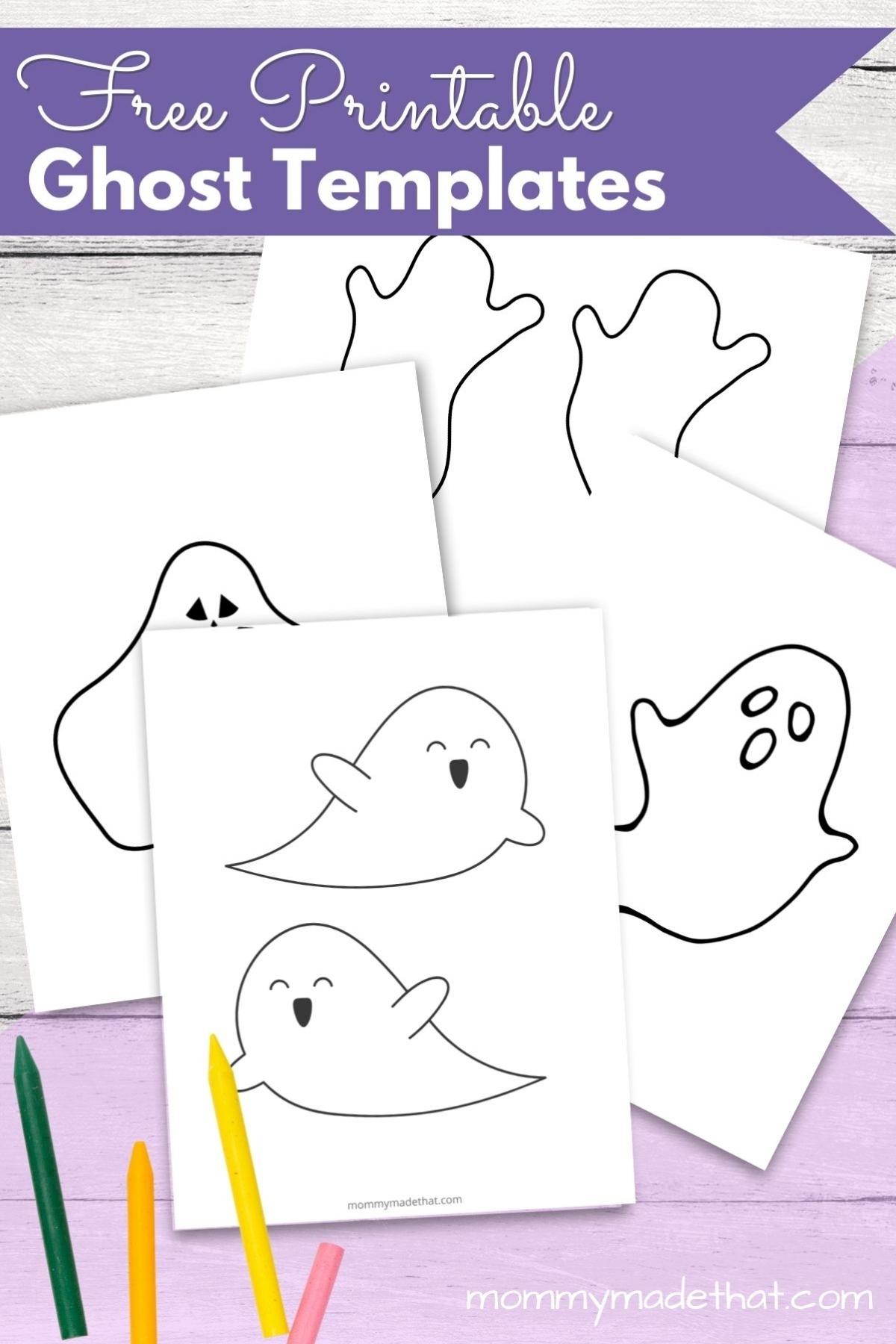 Another of my personal favorite of all the Halloween printables are our Halloween templates!
These printable Ghost templates are great for Halloween crafts, to use as Halloween decorations or for simple coloring pages.
There are several different types of ghosts to choose from ranging from spooky to super cute.
We've personally used these to create fun little Halloween bunting for parties and to practice our tracing and drawing skills.
Halloween Scavenger Hunt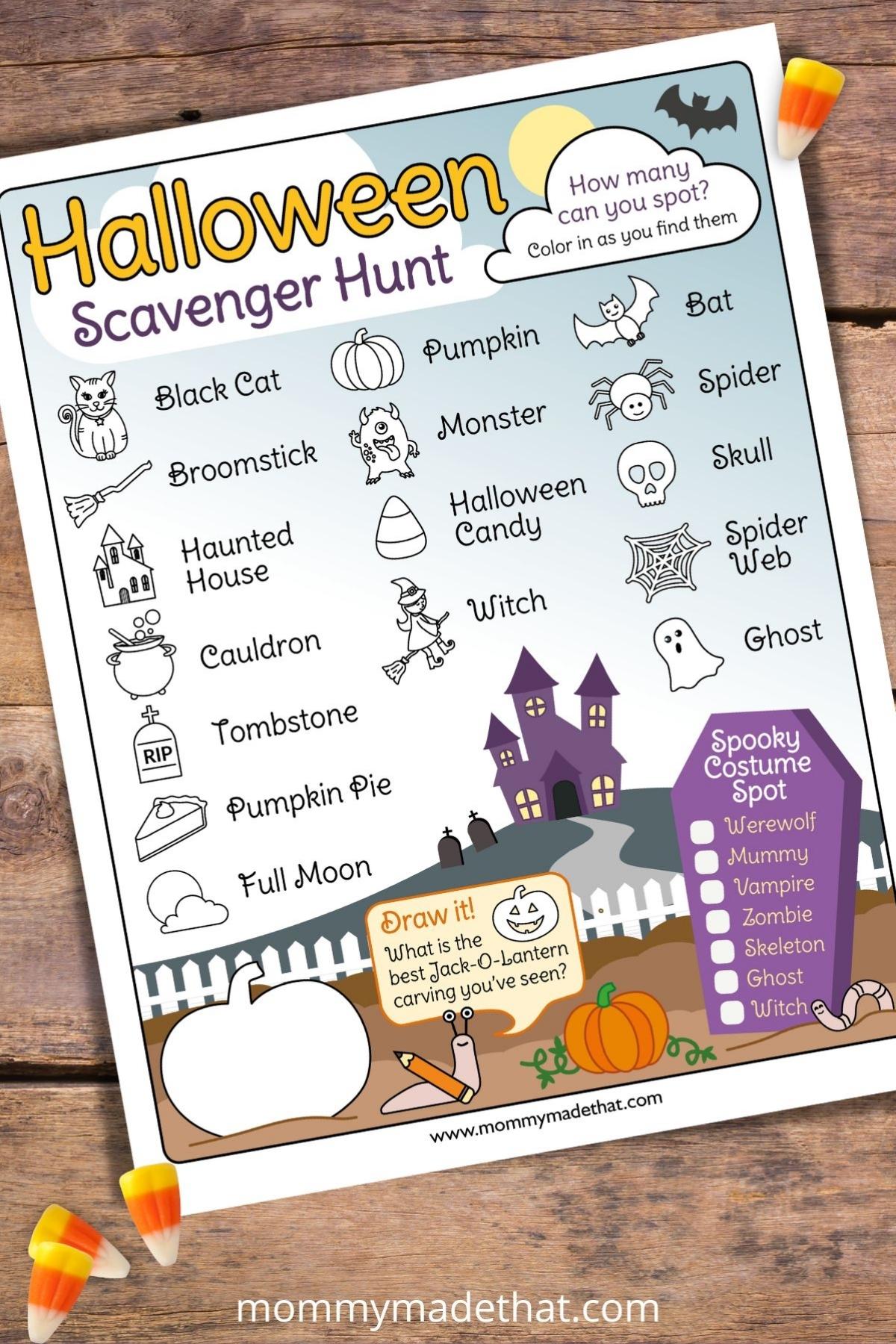 This printable Halloween scavenger hunt is the perfect printable for Halloween night!
Take it trick or treating with you and find all the fun Halloween items.
Or print them out for your next Halloween party as a fun activity for your guests.
Spooky Printable Eyes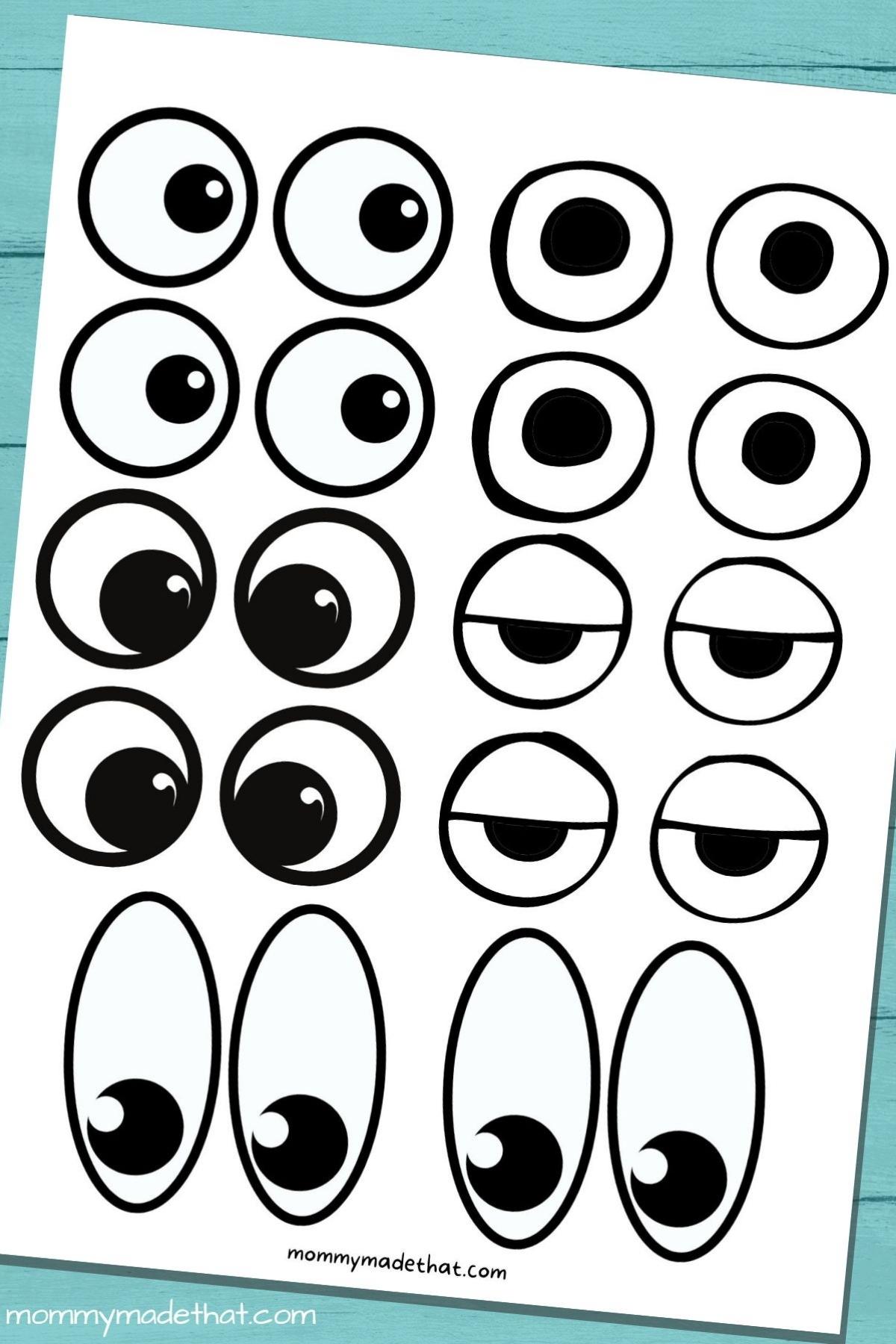 Another great Halloween printable are these printable googly eyes!
They're perfect for decorating for Halloween.
Add to your Halloween crafts, or print out the large eyes and put them in your windows facing toward the neighborhood!
They add just the right amount of fun and creepy, without being too scary.
I hope you enjoy some of our free Halloween printables! Happy Halloween guys!