Free Printable Googly Eyes (Tons of Sizes!)
Looking for some free printable googly eyes? Whether you're decorating for Halloween or looking for some paper eyes for crafts, we've got lots of good ones!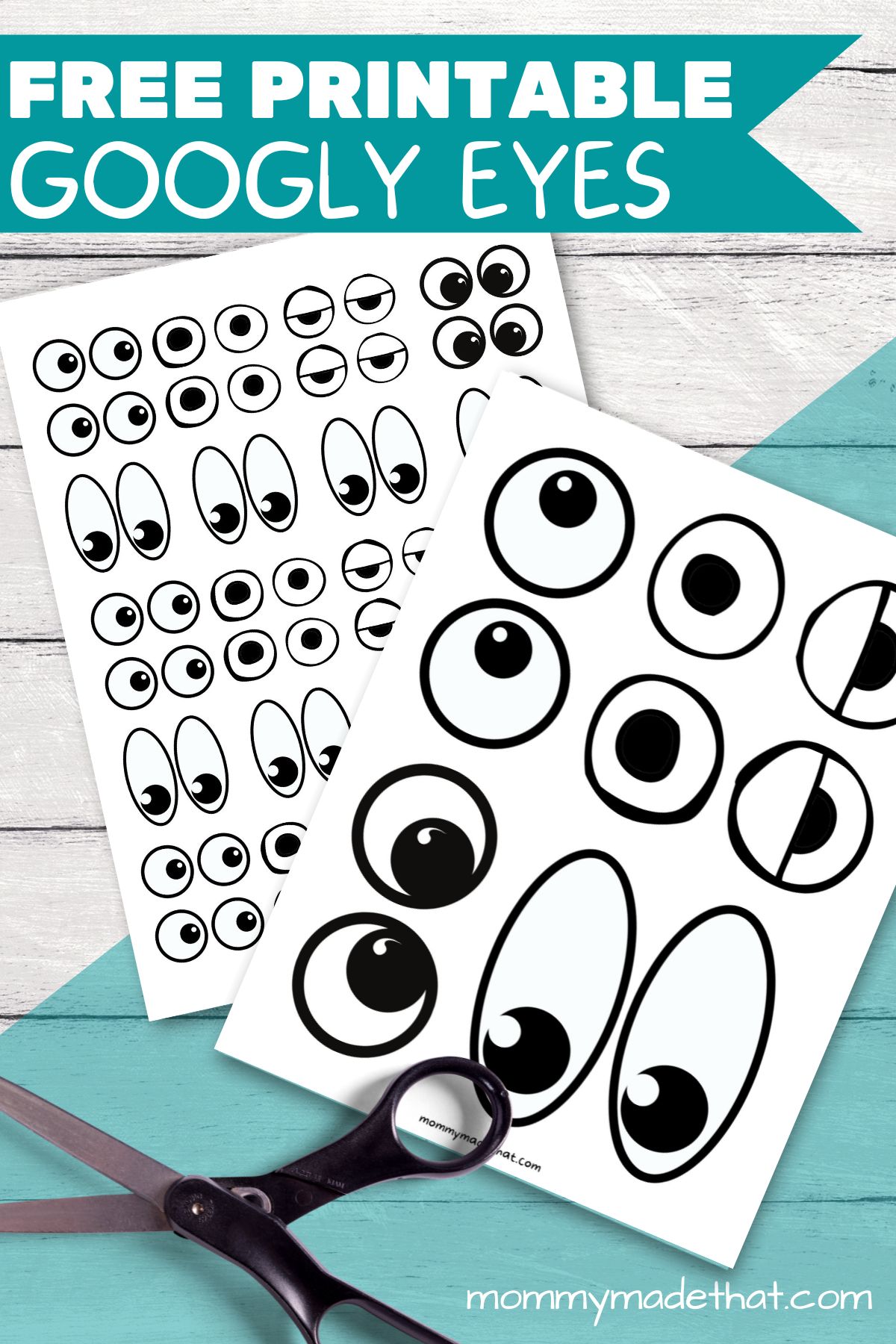 We have sooo many crafts right here on this site that use googly eyes.
And while they are some what of a kids crafts staple, sometimes you just don't have them on hand.
That's where these printable googly eyes can save the day!
OR maybe you're trying to be a little more sustainable in your crafting.
And while most of our crafts are made of paper or recycled materials like our toilet paper roll crafts, adding a pair of plastic googly eyes makes them not so environmentally friendly.
OR maybe you're looking for some printable eyes to decorate with for a fun Halloween decoration.
Regardless of what you are using them for, these googly eyes printables are sure to have what you need.
They'd pair great with our lips templates and hand templates, as well as our person outlines!
How to Use the Printable Googly Eyes
To use these free printables, download the printable PDF file and then print! Cut out the eyes of your choice and get creative!
You can glue googly eyes on crafts
Tape eyes in the windows at Halloween
Print on plain sticker paper and have ready made eye stickers
Jumbo Printable Eye Template
These are the absolute largest eyes we have. They're pretty big and great for larger craft projects.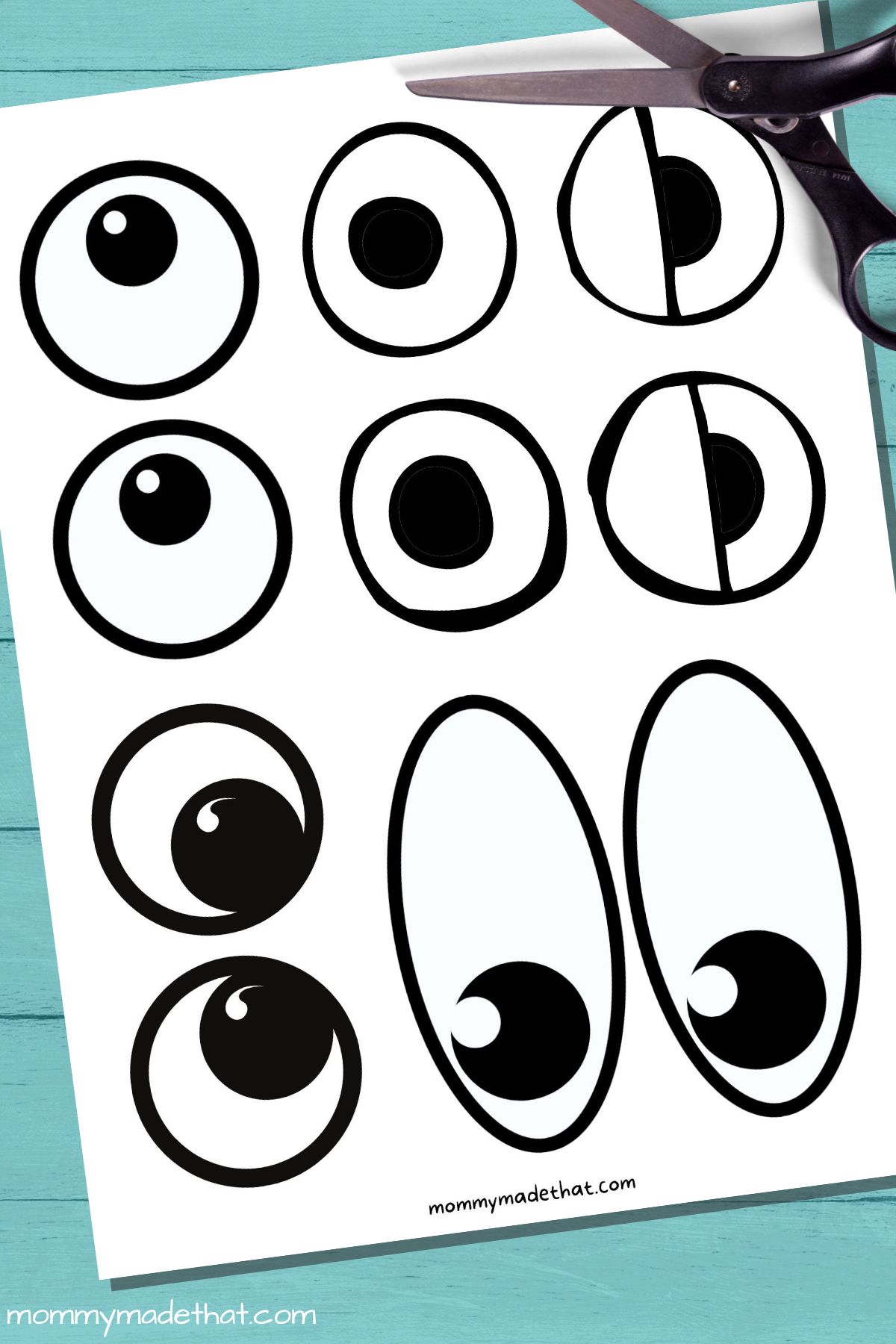 These are the ones we'd use to print out eyes for trees or windows at Halloween time.
Large Paper Googly Eyes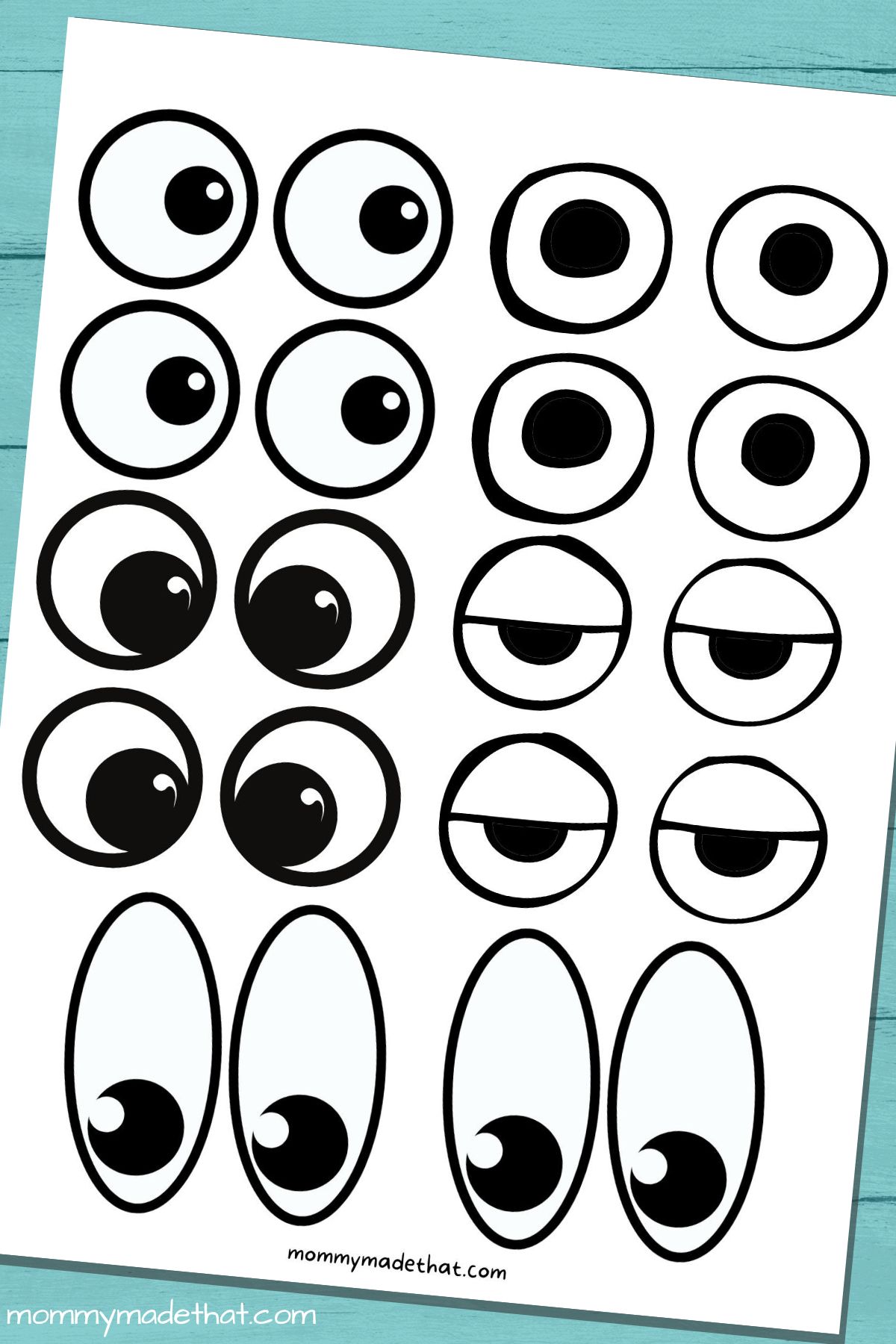 These are not as big as the jumbo googly eyes, but they're pretty big.
These are good for crafts on a large scale, like paper plate crafts.
Medium Sized Paper Eyes Template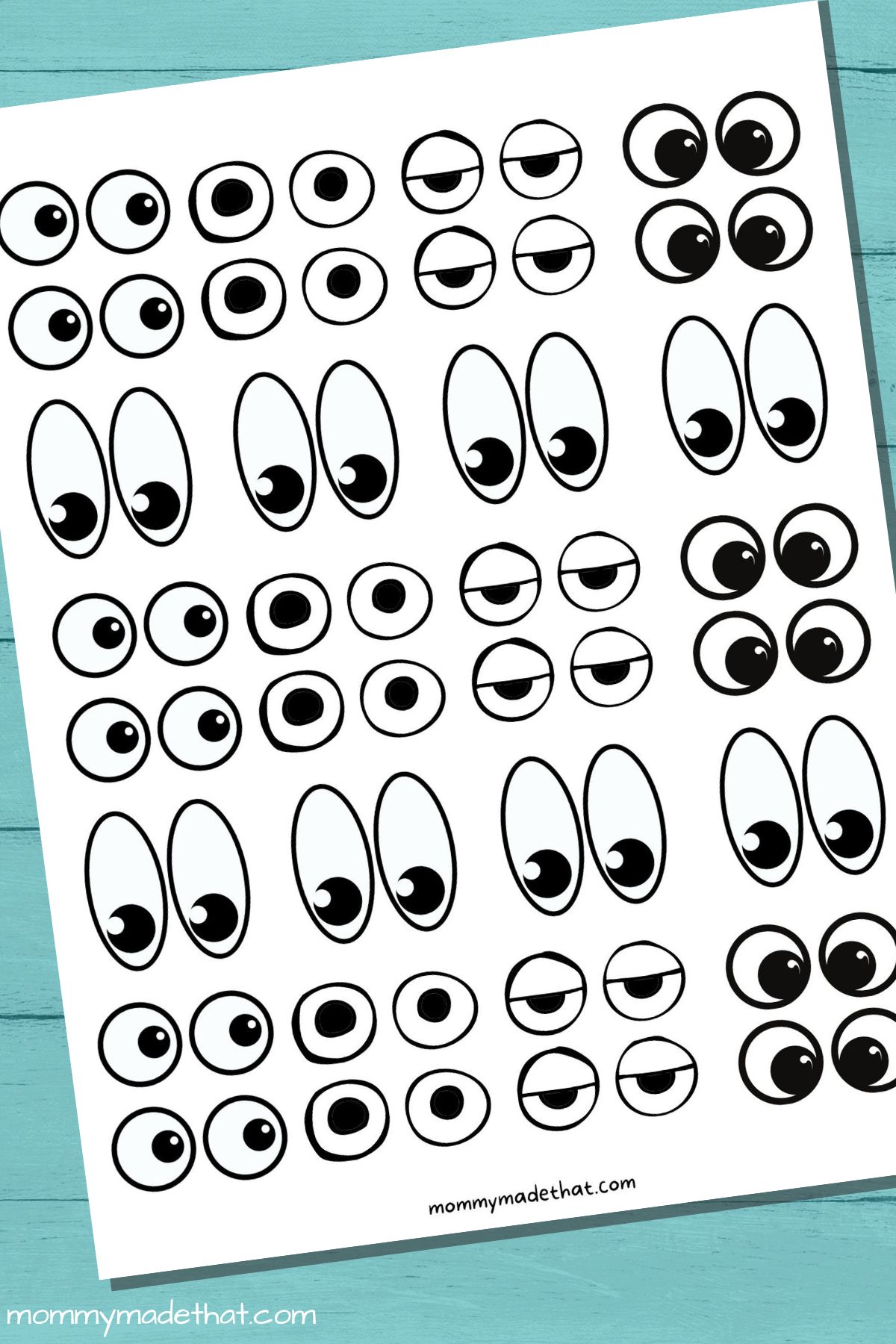 These medium-sized googly eyes are great for most craft sizes.
Small Printable Googly Eyes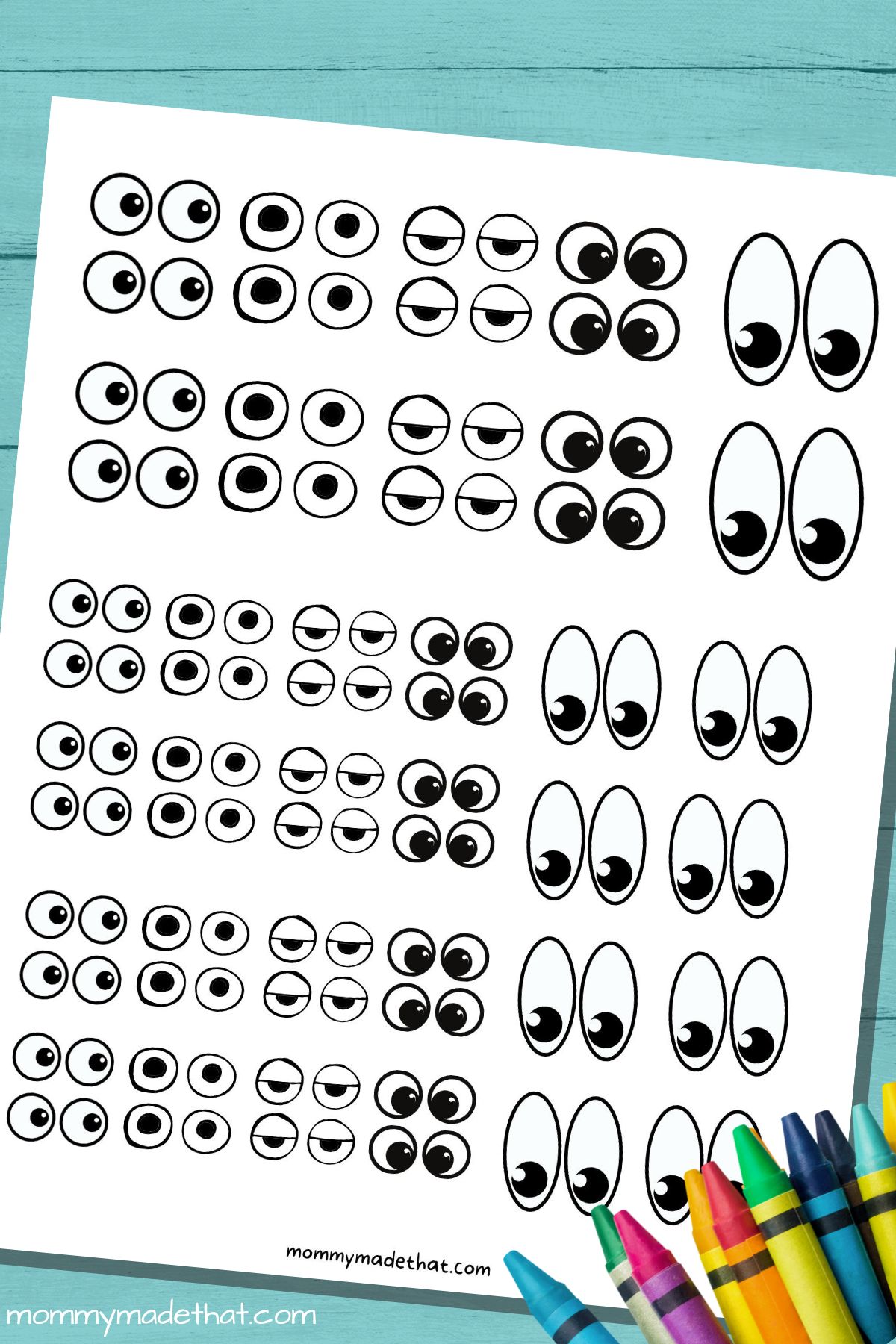 And then we have lots of printable eyes on one sheet of paper! Just print and put those fine motor skills to use cutting out all those tiny eyes!
Multi-sized Googly Eye Printable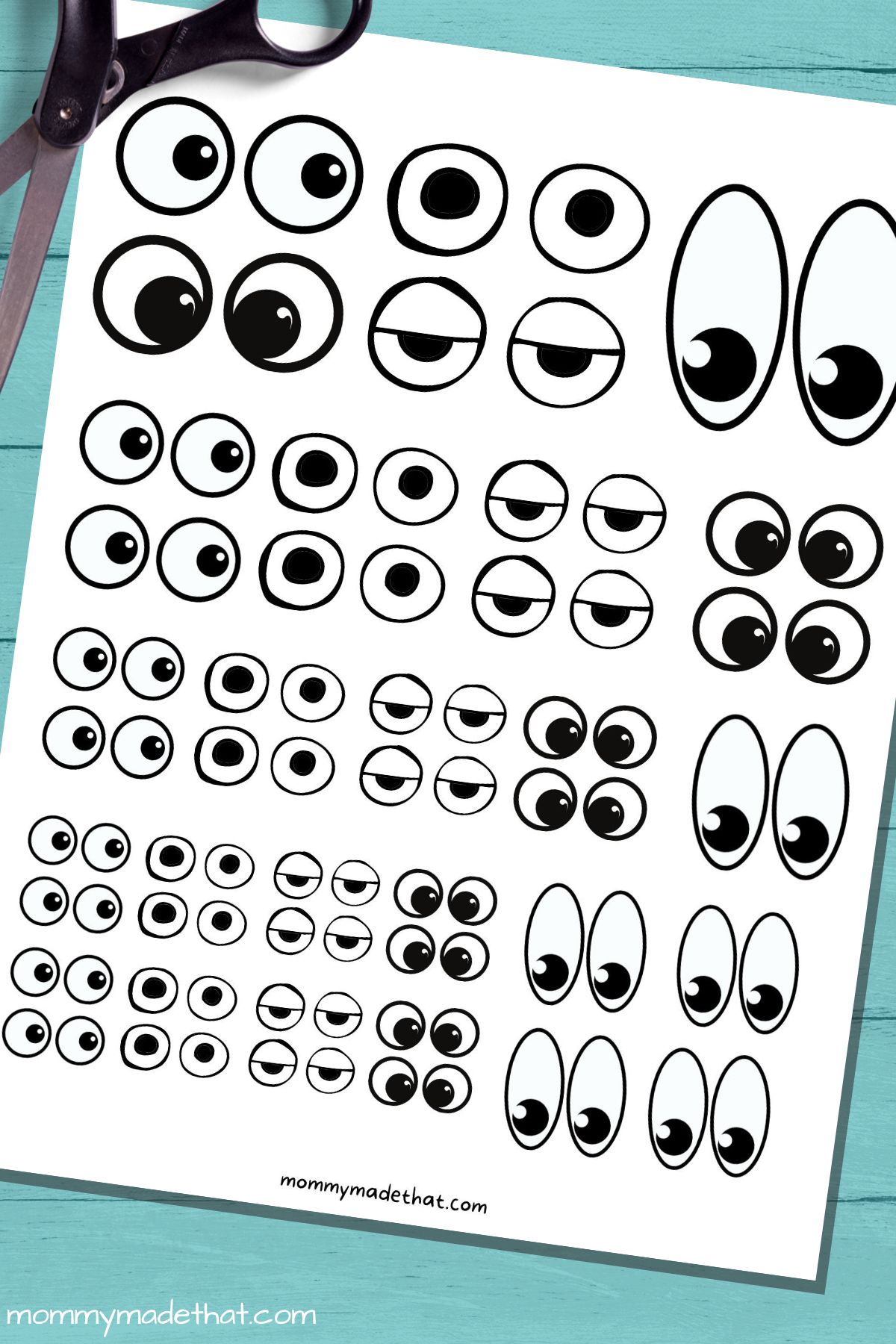 We also threw a multisized eye printable in there as well, so you can be sure to find something to work for any crafty ideas you may have.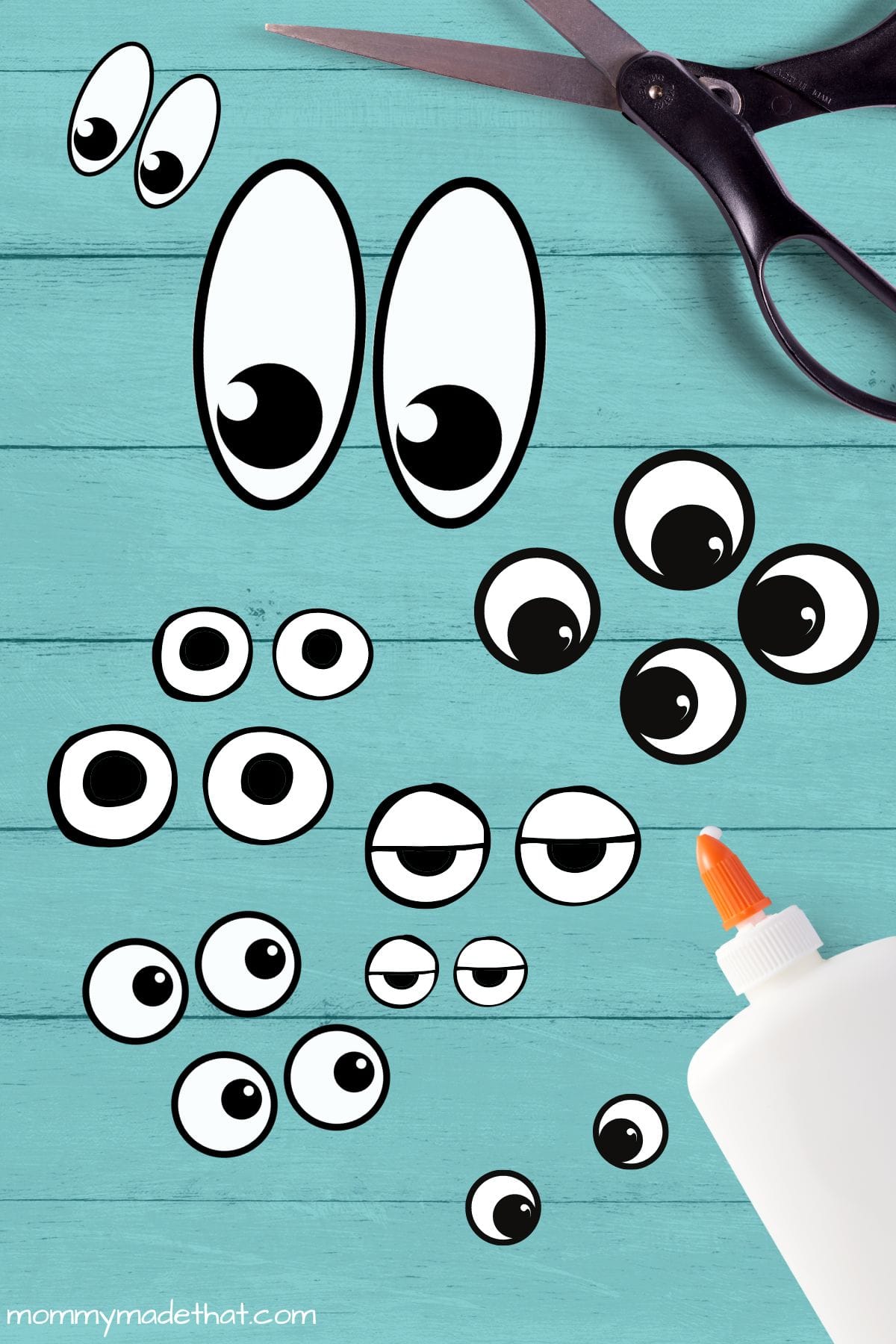 Aren't they just tons of fun!
The possibilities are endless with these fun paper eyeballs! I know my kids will absolutely love playing with these eyes and use them for all sorts of fun projects.
Craft Ideas & Uses
If you need a little craft inspiration, there are tons of fun things you can use these paper googly eyes for.
Cut random shapes from construction paper and stick on a few of the large paper eye templates. They'll have fun and creative monster craft in no time.
Or use in place of plastic googly eyes when making paper animals, like our toilet paper roll moose.
Grab the Free Printable Templates
We made it super easy for you to grab our printable eye templates! Just fill in the form below and they'll be sent straight to your inbox!

These are for personal use only or for school use, not for commercial use. Thank you!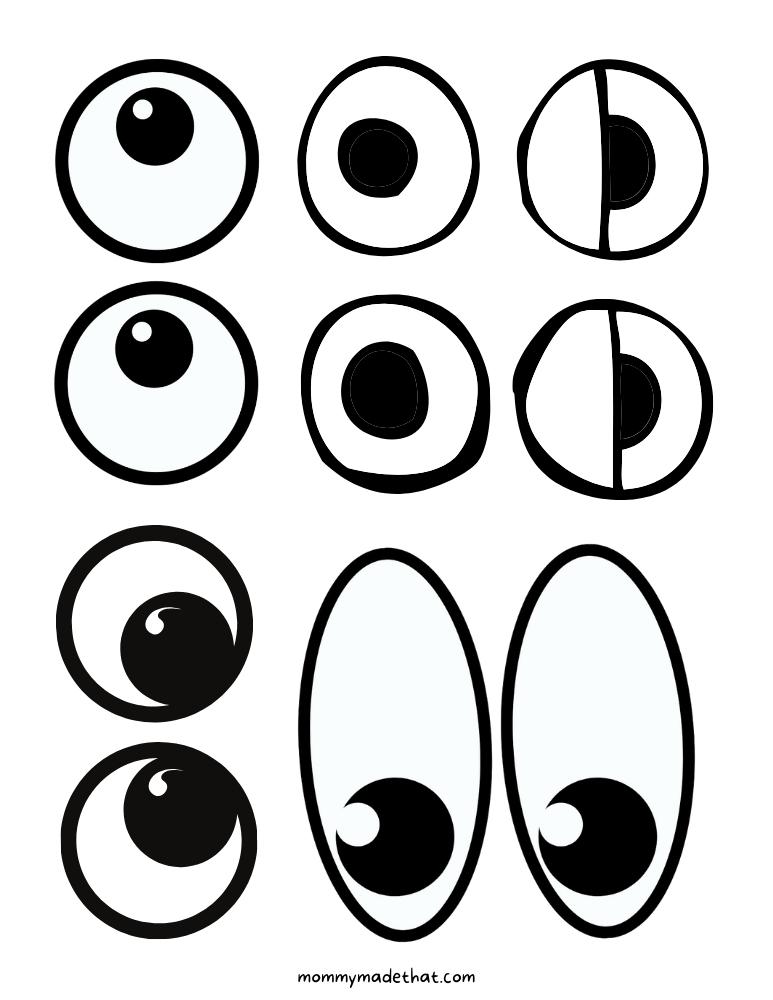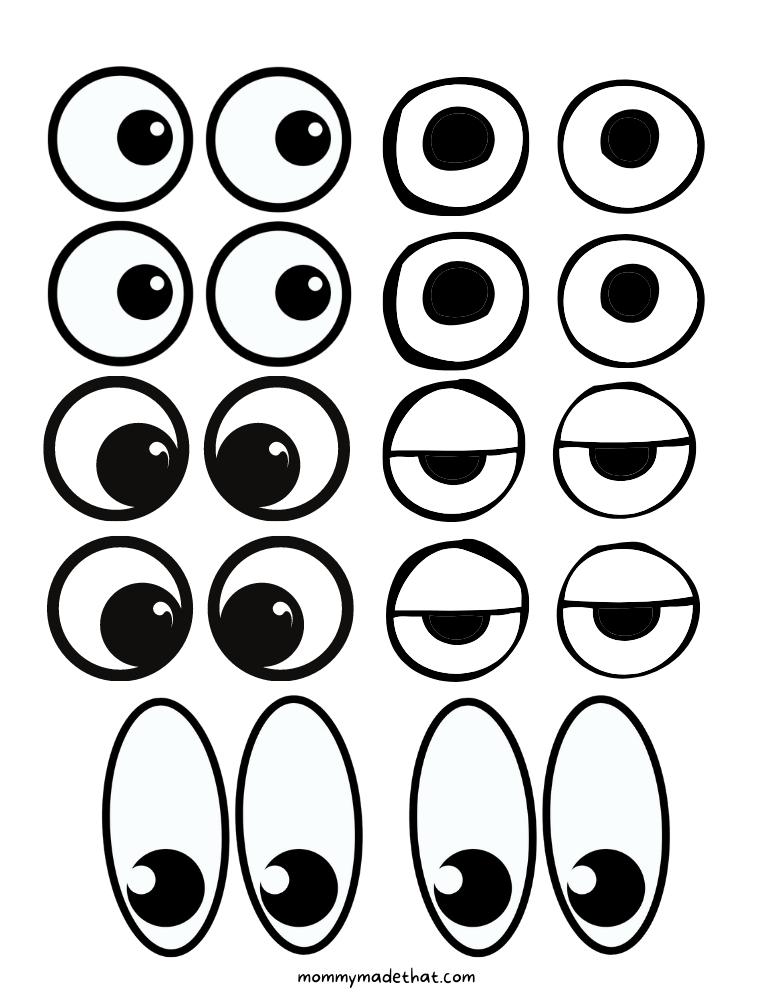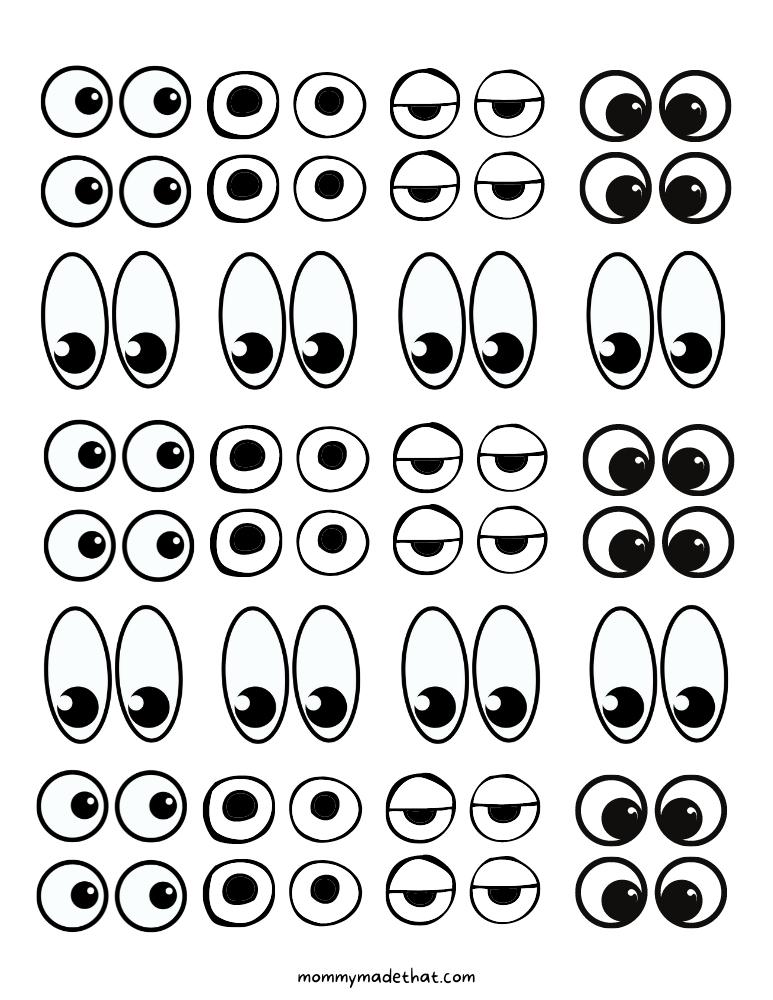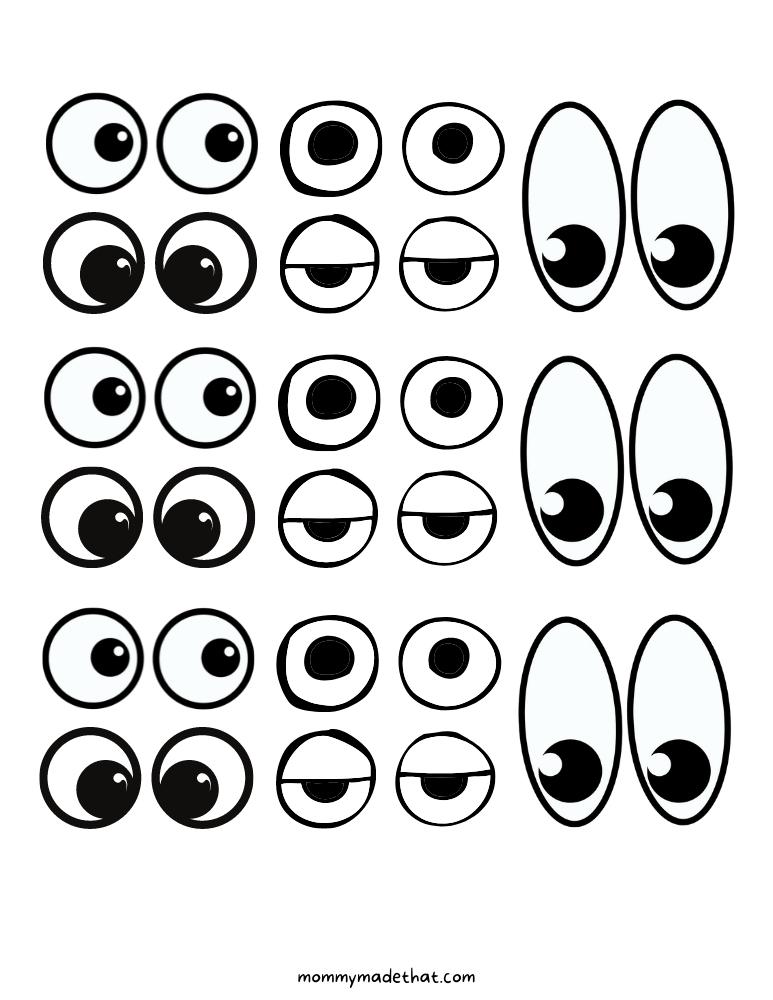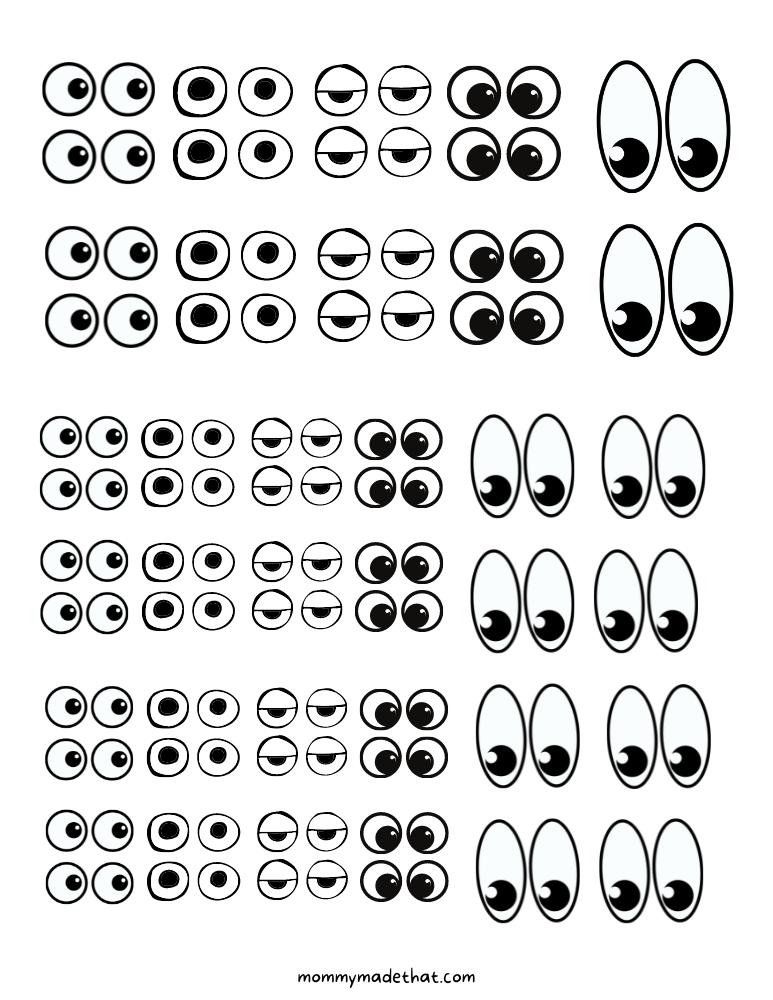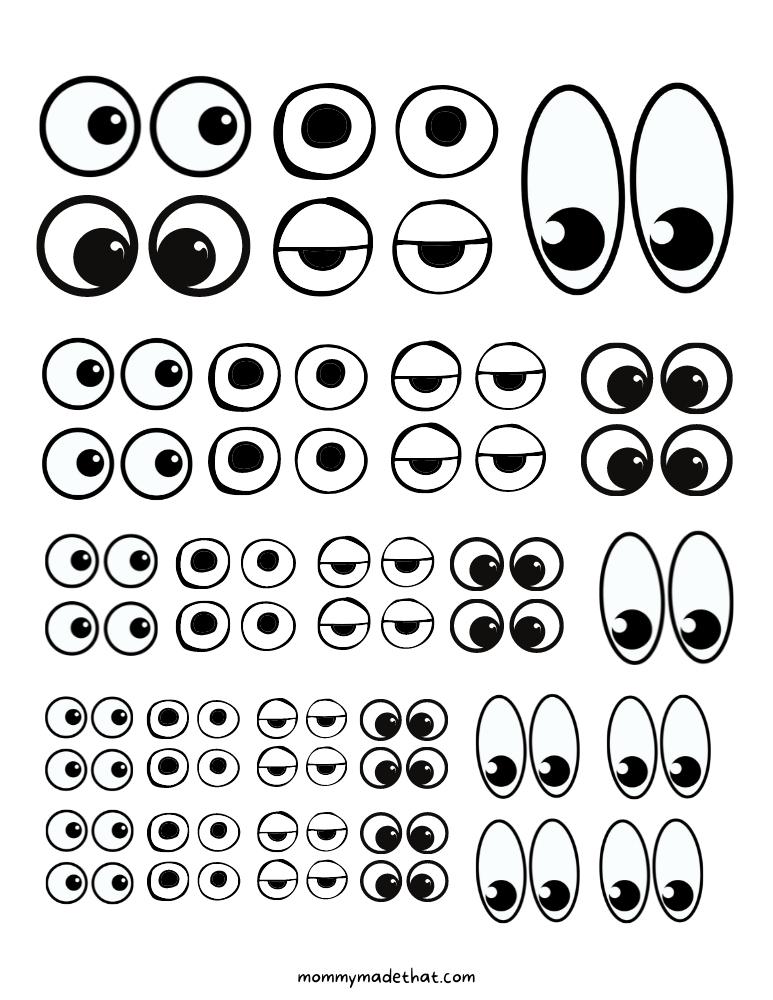 If you plan on using these printable eyes, leave a comment for ideas and inspiration!