Looking for fun and easy toilet paper roll crafts? We've got lots of fun and easy craft ideas here!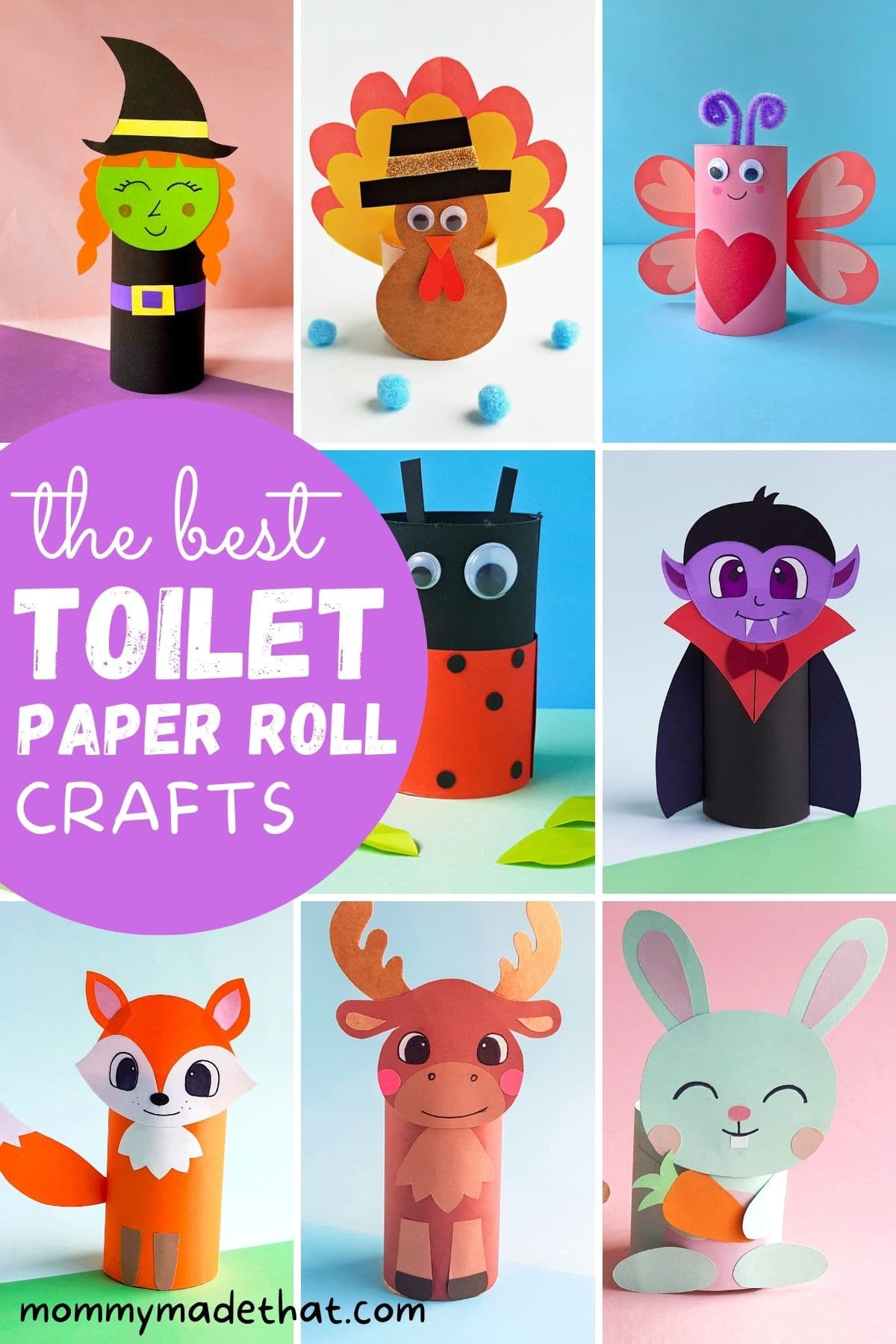 Are you wondering what to do with all those empty toilet paper rolls?
Why not make some cute toilet paper roll crafts for kids!
We've got lots of great ideas for creating fun with one of those empty rolls!
From cute crafts to fun crafts. Toilet paper tube butterflies to witches.
They're here!
You're sure to find something fun on this list you'll want to try.
Toilet Paper Roll Butterfly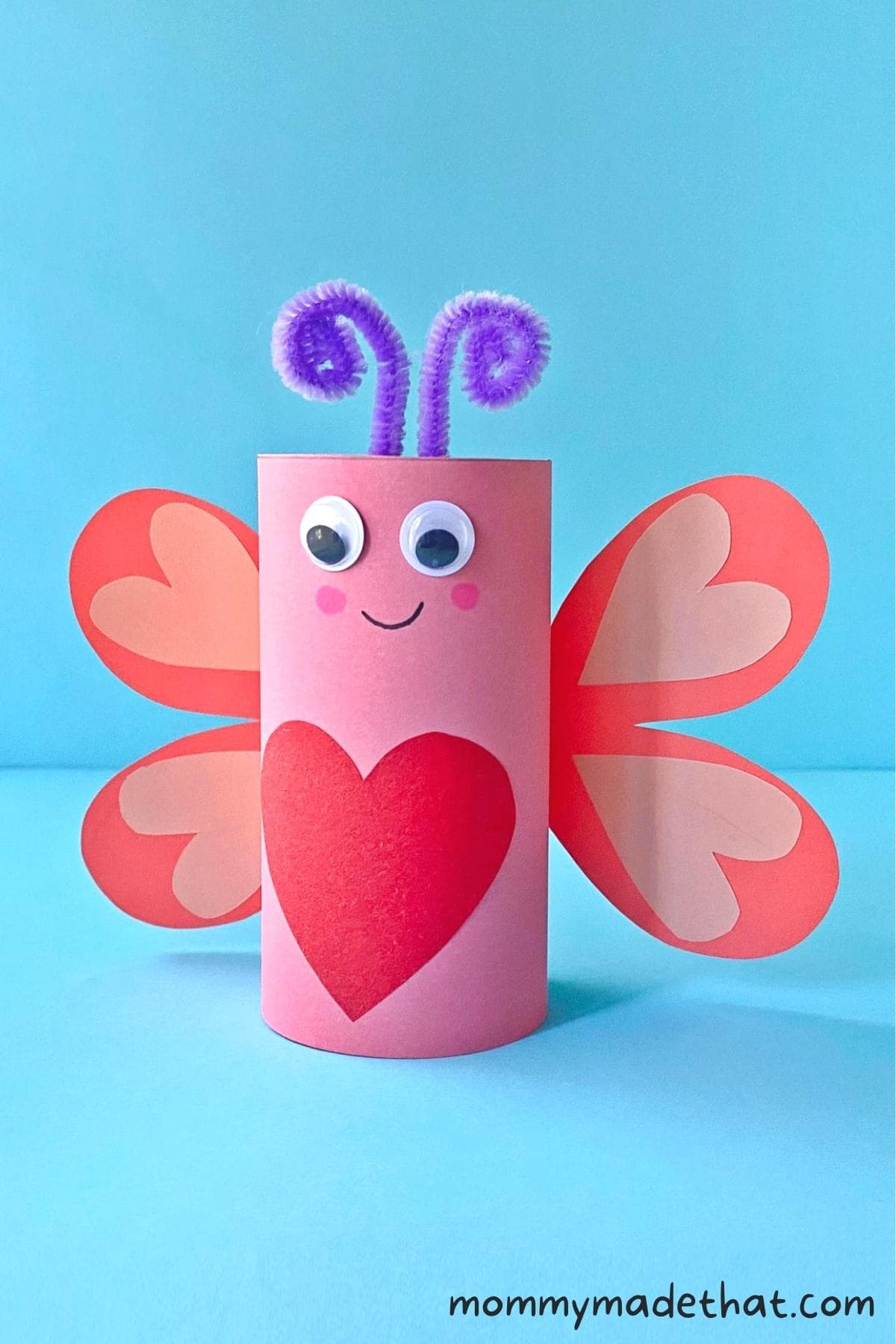 Spring is a great time to break out the craft supplies for bug crafts.
One of our favorite spring crafts is this butterfly toilet paper roll craft.
This craft is simple and only requires a few materials.
It includes a free butterfly template to help you make the wings and belly to attach the empty cardboard tube.
Just add googly eyes and you've got an amazing butterfly!
Toilet Paper Roll Fox
How about whipping up this cute fox craft?
I love how adorable this little fox is.
With the white tipped tail and the fluffy cheeks!
It's easy to transform a simple tp roll into a cute play toy!
Toilet Paper Roll Moose
This toilet paper roll moose is another great example of turning every day items into a cute and fun animal craft.
The tutorial also comes with a free template so you can get just the right proportions for his head and legs.
Toilet Paper Roll Turkey
Another cute idea is this toilet paper roll turkey craft.
It makes a perfect place setting for a thanksgiving day feast!
Or you can use them as napkin holders!
It's one of our favorite turkey crafts for kids.
Each turkey uses only half a toilet roll, so you can easily whip up several of them for the table.
Toilet Paper Roll Bunny
These adorable toilet paper roll bunnies are so much fun to make.
We like making them during the spring as Easter crafts.
I especially love how you can fill their hands with anything you can create.
We put little paper carrots in their hand.
But you could do Easter eggs or even a cute little paper basket.
Toilet Paper Roll Ladybug
Another fun bug craft is this toilet paper roll ladybug.
This is an especially great toilet paper roll craft for preschoolers as it uses basic shapes to turn the roll into a cute little speckled bug.
It takes only minutes to put together, so a great craft if your low on time.
Toilet Paper Roll Witch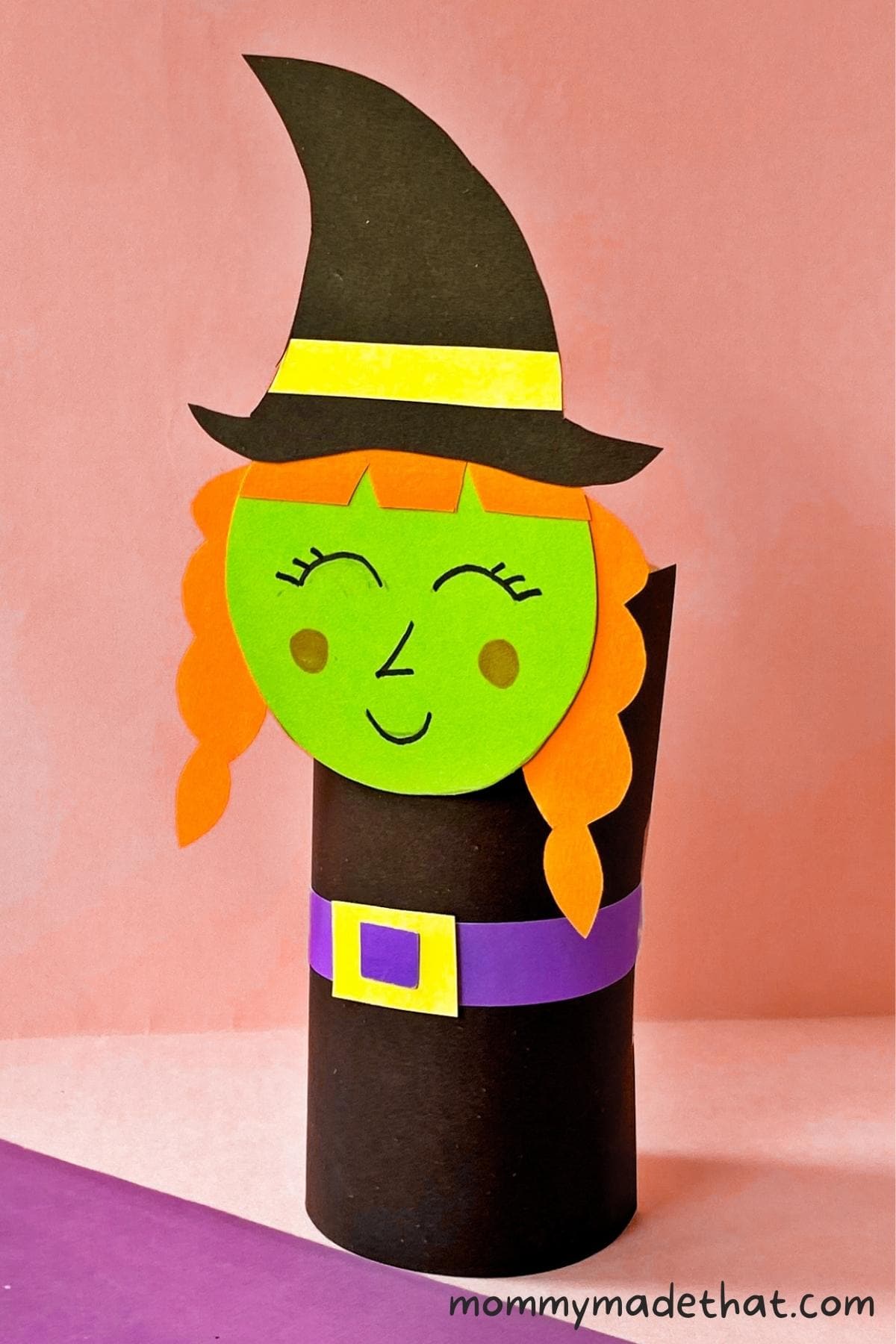 This toilet paper roll witch craft is a fun and easy Halloween craft for kids.
Using the free witch template, you can make a cute witch or turn your witch into a creepy, scary one!
Toilet Paper Roll Vampire
Keeping with the goblin and ghoul theme this toilet paper roll vampire craft is another Halloween favorite.
I think his cute face looks just like a cute little Dracula.
Making it perfect for young kids.
But you could also easily turn him into a blood sucking monster with a few scary face details.
Toilet Paper Roll Elves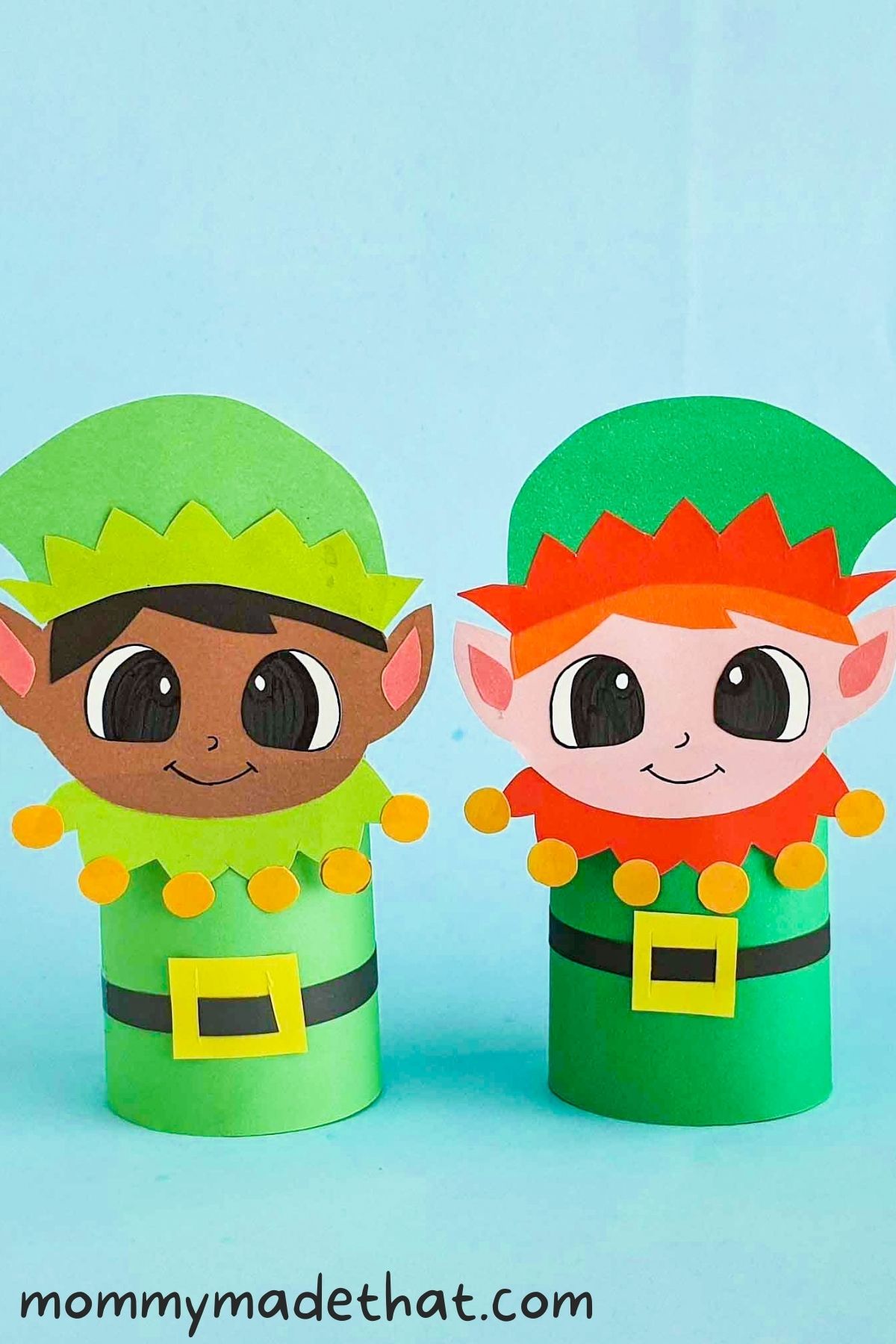 These adorable toilet paper roll elves are fun and a cute Christmas craft for kids.
Have fun choosing different colors for your elf and see how different they all come out.
Toilet Paper Roll Reindeer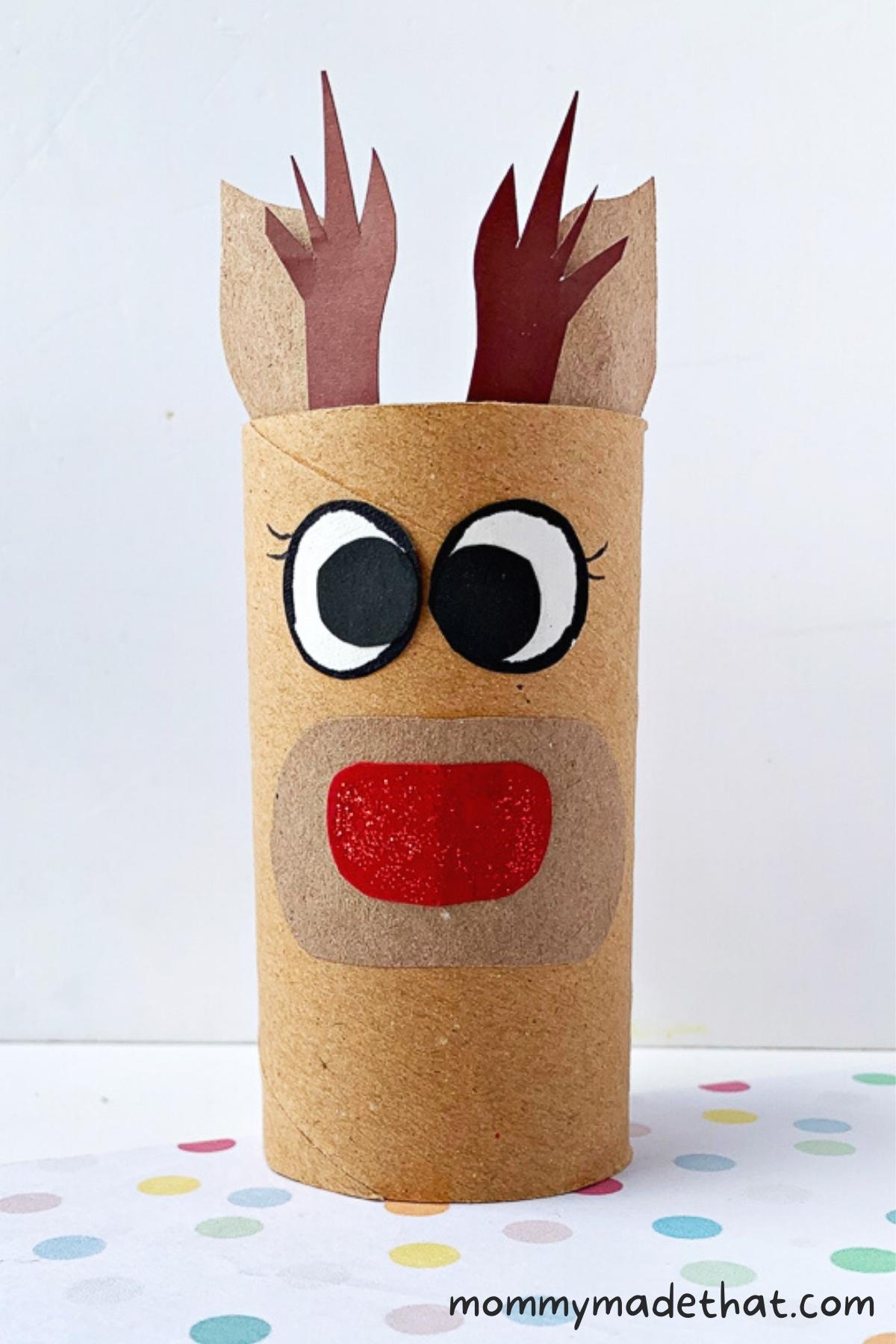 A perfect winter craft is this toilet paper roll reindeer.
I think this reindeer makes an excellent Rudolph craft with his big glittery nose.
And since this guy has only a few details, it only takes a few minutes to whip this guy up from an empty paper roll and a few bits of brown craft paper.
If you don't have a toilet roll on hand, you could always use a paper towel roll instead!
They're virtually the same width, and work just as well for creating paper roll crafts!
No matter which of these toilet paper roll crafts you choose to do, I'm sure you and the kids will have a blast making them and playing with them after!
Which one is your favorite?