We have lots of fall templates perfect for autumn crafts and classroom activities.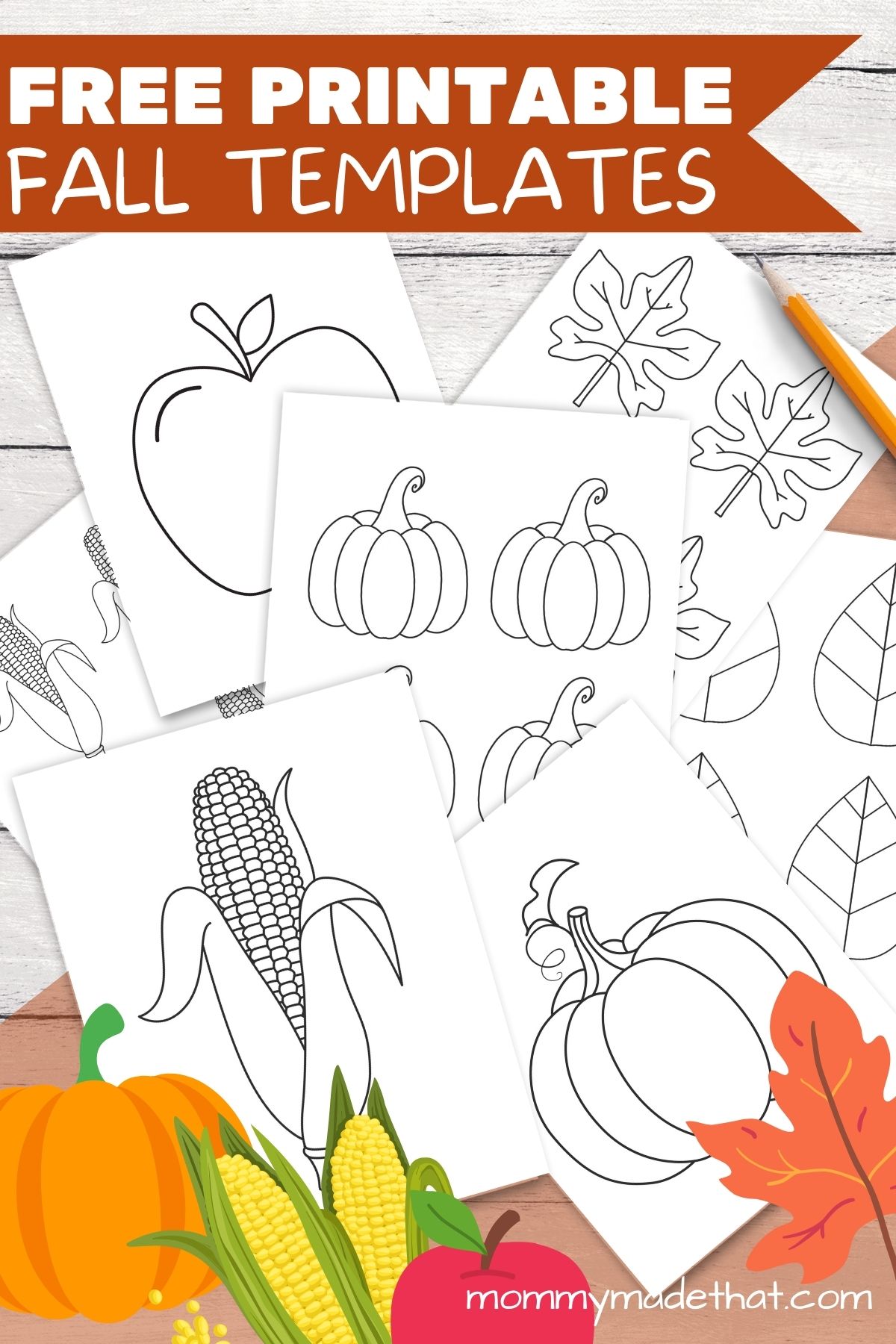 The weather is cooling and the crisp autumn breeze has made its way to town. Fall weather has always wanting to get busy with fun festive crafts.
If your looking for craft templates, look no further. We have some great templates perfect for fall crafts.
From leaves to pumpkins to apples. There are tons of goodies perfect for the cooling weather.
Leaf Templates
These leaf templates are perfect for fun nature based crafts.
The templates include lots of leaf outlines from oval leaves to maple leaves.
They're great for printing on colored paper and cutting out to decorate the classroom, make a giant fall colored tree or for tracing on paper and making leaf crafts.
Apple Templates
Learning about apples is practically a fall staple. And these apple templates make creating apple crafts super easy.
Our favorite apple craft using these outlines is to print out a big apple.
Then rip up pieces of red tissue paper and roll the pieces into little balls.
Then using some craft glue, fill the apple outline with the bright red paper balls.
It comes out super cute, and the kids love creating a craft with some texture to it.
Pumpkin Templates
Another fall template we love are these pumpkin templates!
We have pumpkin templates that include the detailing, along with some that are just simple black pumpkin outlines.
Corn Templates
Finally, what feels more like fall than having fun with corn.
These corn templates are great for using as coloring pages or to fill in using craft paper or even glue and glitter.
No matter what kind of Fall crafts you are working on this season, hopefully these fall craft templates will help get the creative juices flowing!
We'll be sure to update this post as we add more templates as we create them. So be sure to pin the post for later!