Free Printable Duck Templates for Ducky Crafts and Fun
Today we have a cute duck template that's perfect for all sorts of fun duck crafts and activities. Perfect for spring crafts!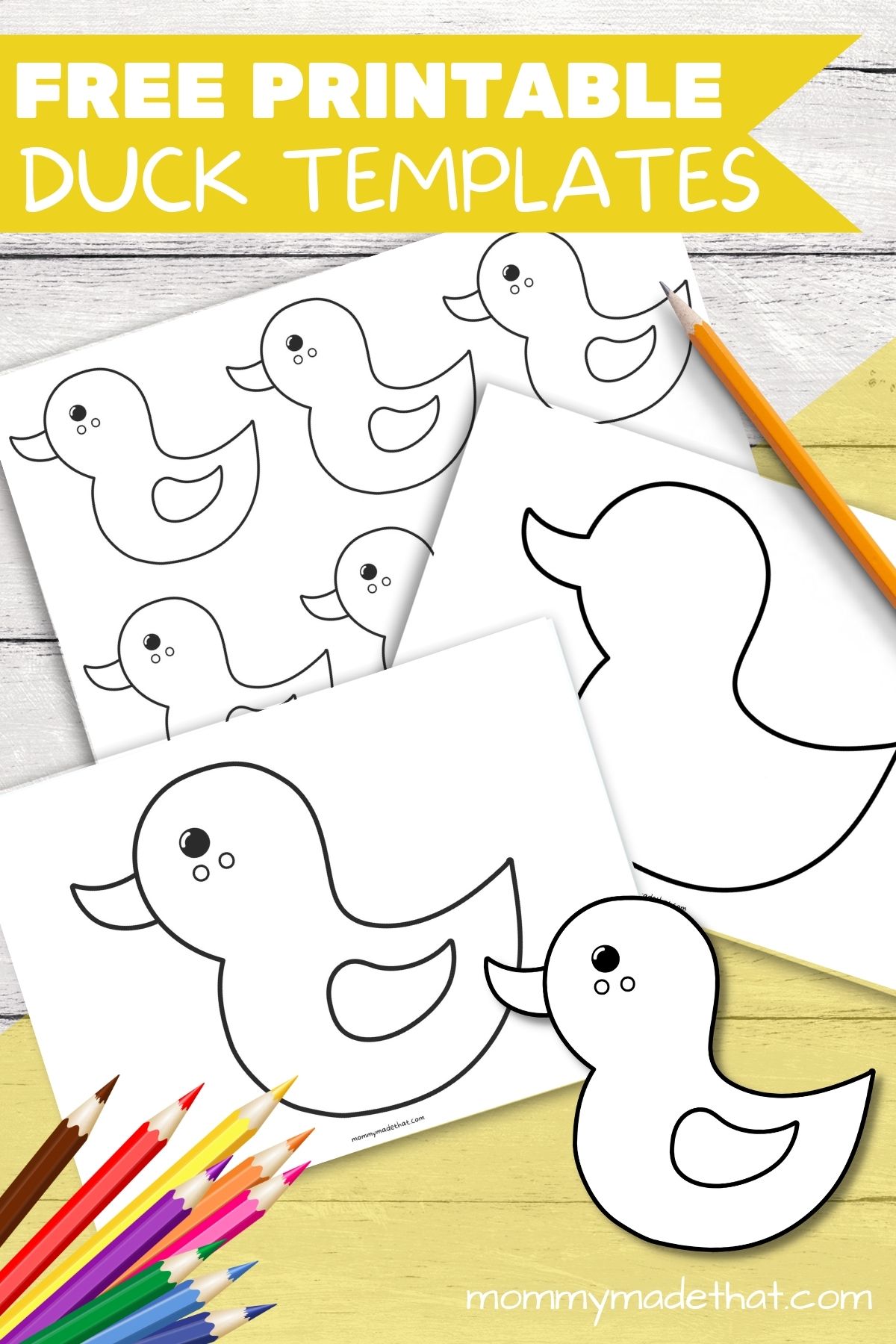 Spring has sprung! Going to the park means lots of cute duck and duckling
These free printable duck templates include 2 different versions in both a large size and a small size.
Creative Uses for the Duck Templates
These little duck craft templates are great for a large variety of uses.
You can use them as duck stencil printable, as a duckling coloring page, or to cut out and use with other animals to create a farm animals craft.
Also ducks are a great choice when working with preschoolers on the letter D.
Or you can come up with a fun activity for kids using the five little ducks theme, though we included 6 in our small duckling template!
Of course printing out the ducks and letting them color them in and cut out each duckling, will help your kids motor skills.
The Duck Templates
We have a large printable duck template that includes details like his eye and wing. This is the best for using as a duck themed coloring page.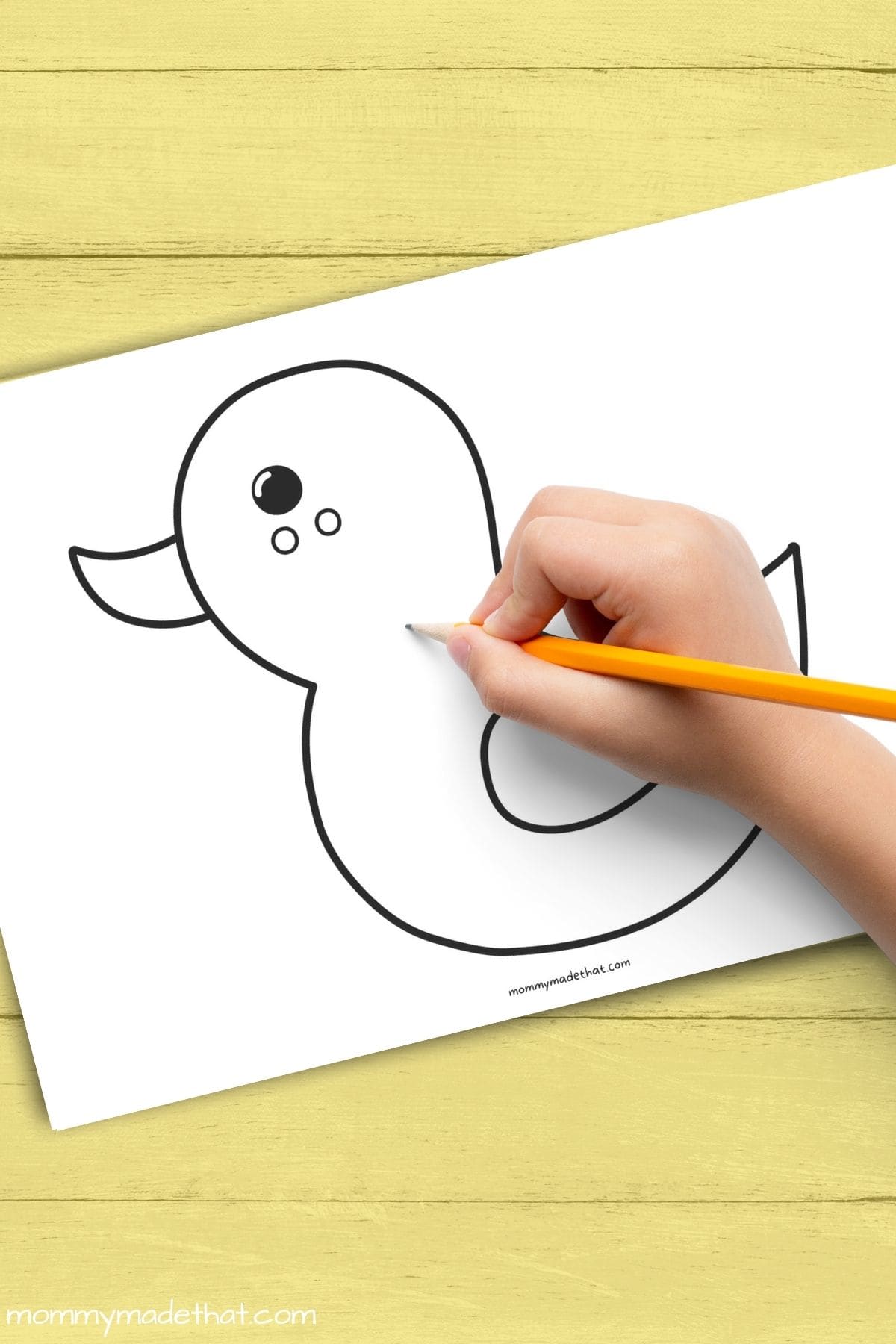 But we also have a super cute blank duckling template. He looks like a cute rubber duck.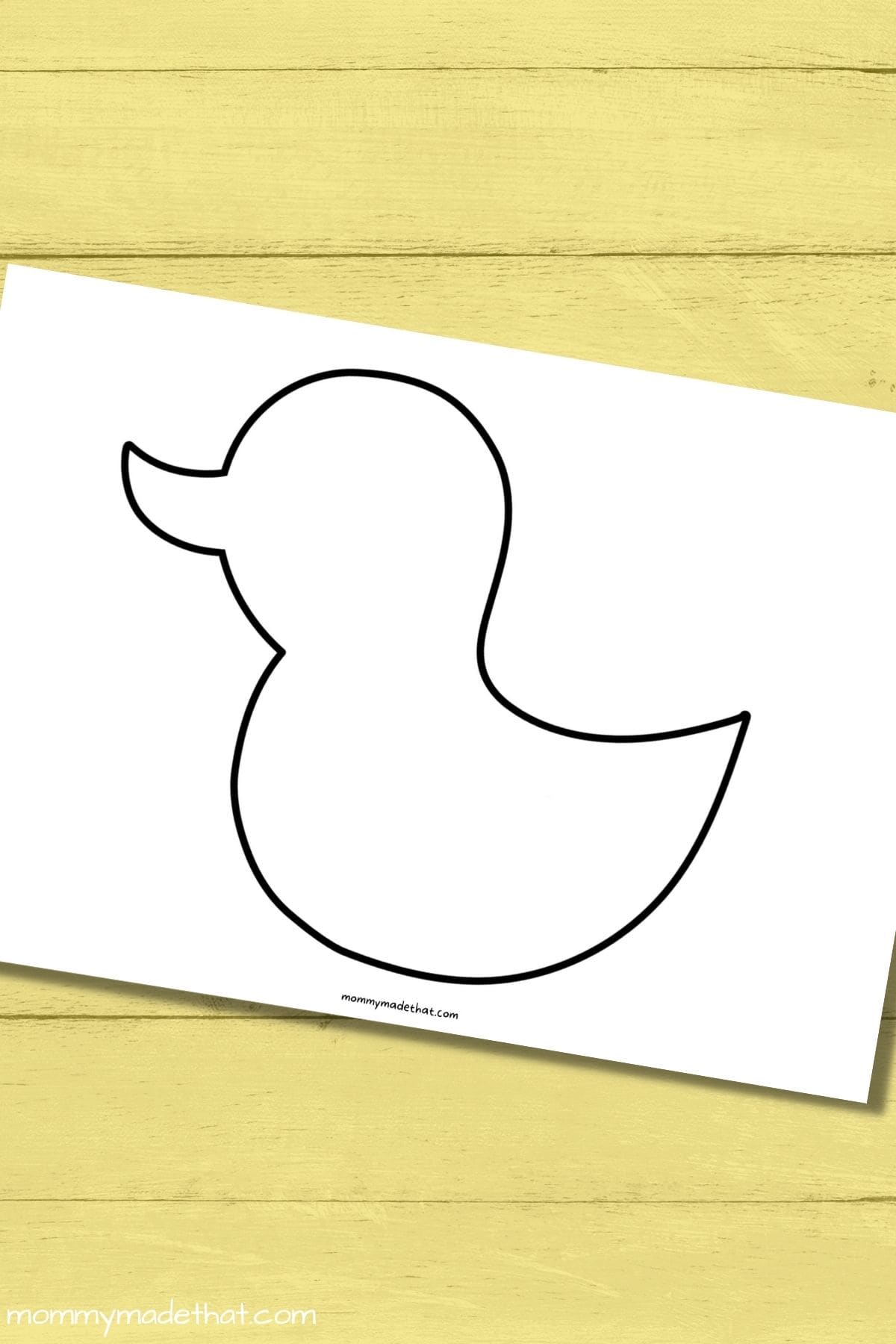 We also included 2 pages of a smaller duck template.
One with the blank duck outlines, and the other with the details.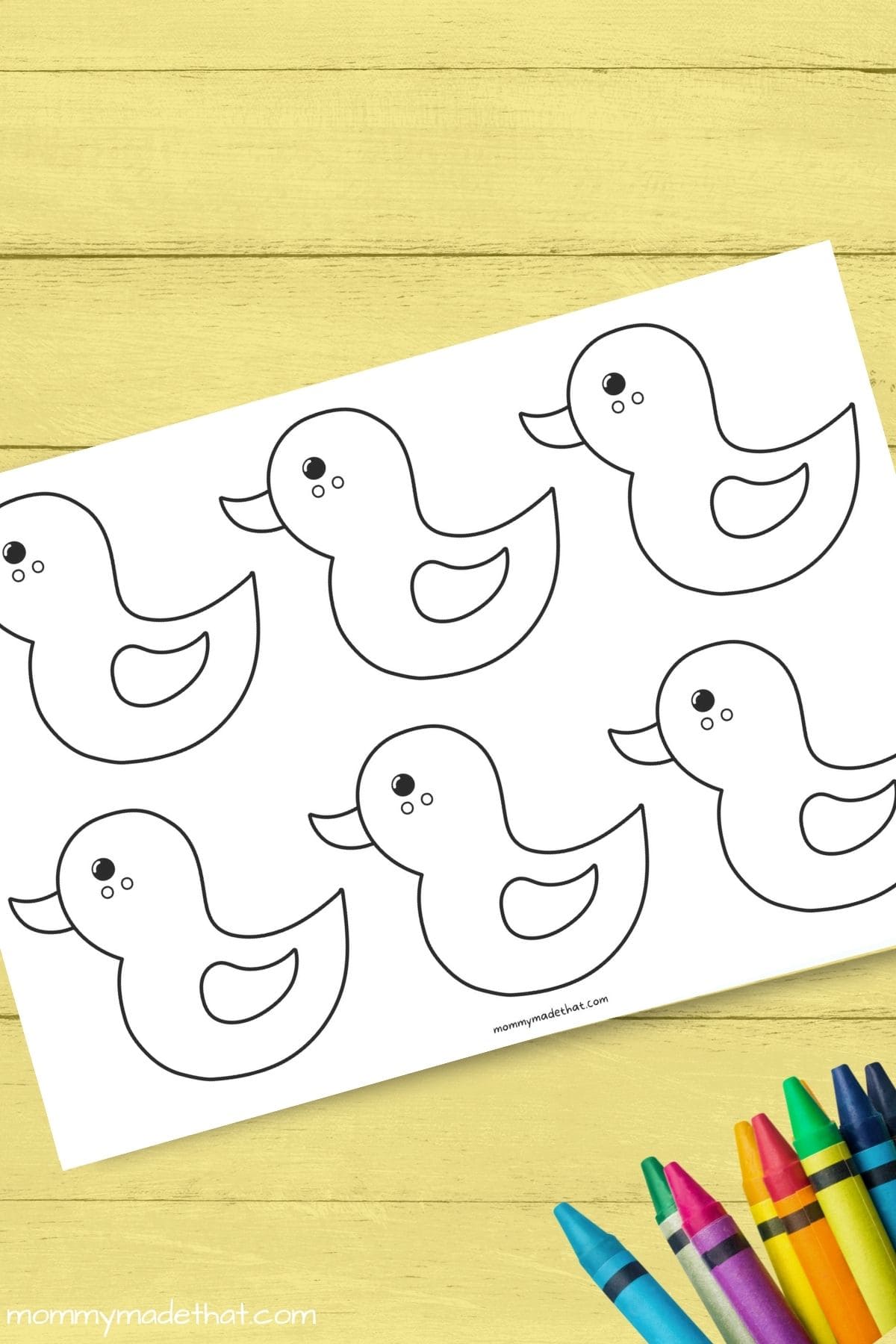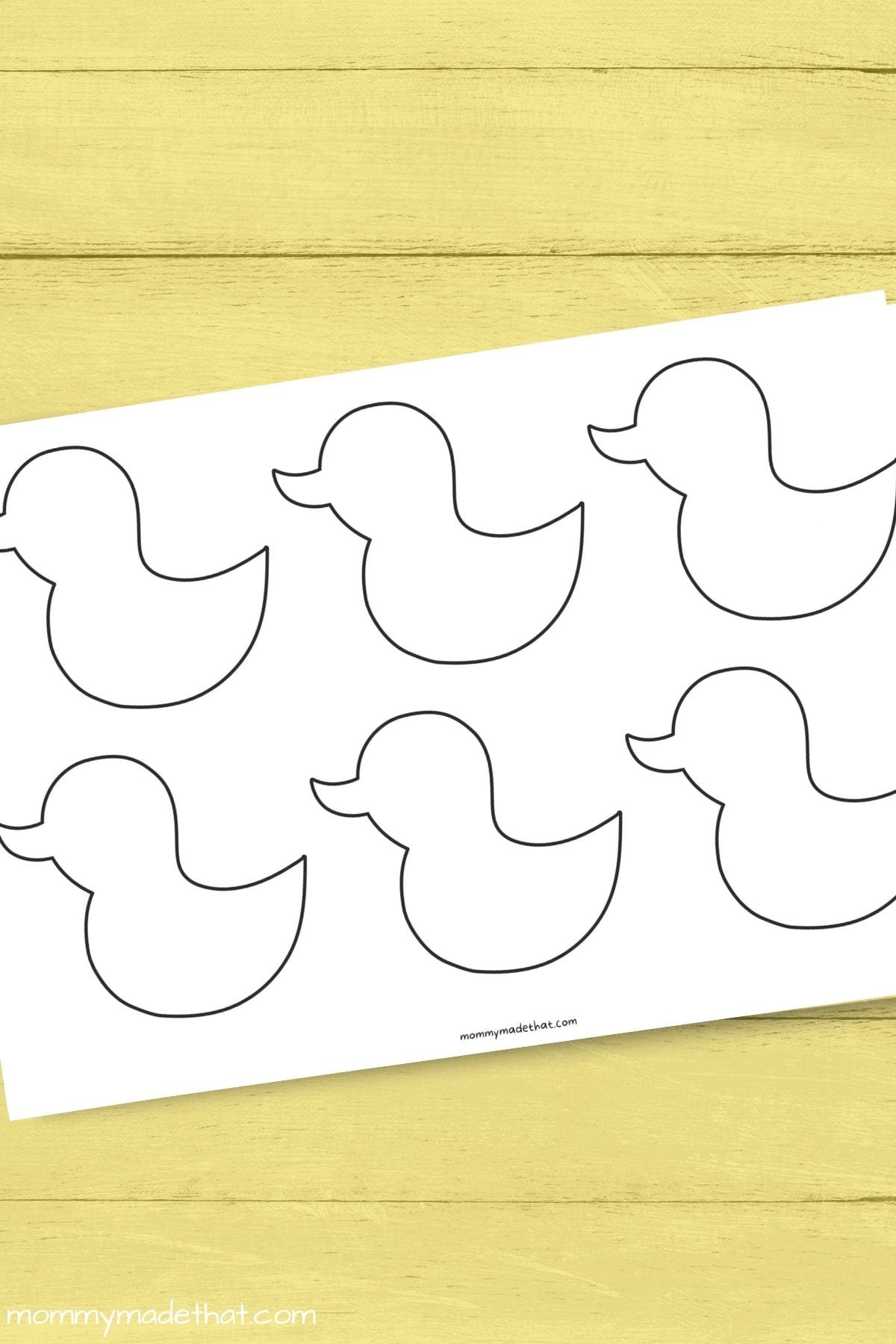 How to Grab the Printable Ducks
Ready to download and print a duck template?
Simply enter your email address below and we'll send you each of the templates straight to your inbox.
You'll get a link to download the PDF file and print out your duck cut outs!
You'll be whipping up a fun duck craft in no time!
These are for personal or classroom use only. Not for commercial use. But feel free to download the PDF file as many times as you like, and print as many copies of the duckling printable as you like!