Carrot Templates (Free Printable Outlines)
Today we have these free printable carrot templates. These are perfect for art projects, crafts or to use as simple coloring pages.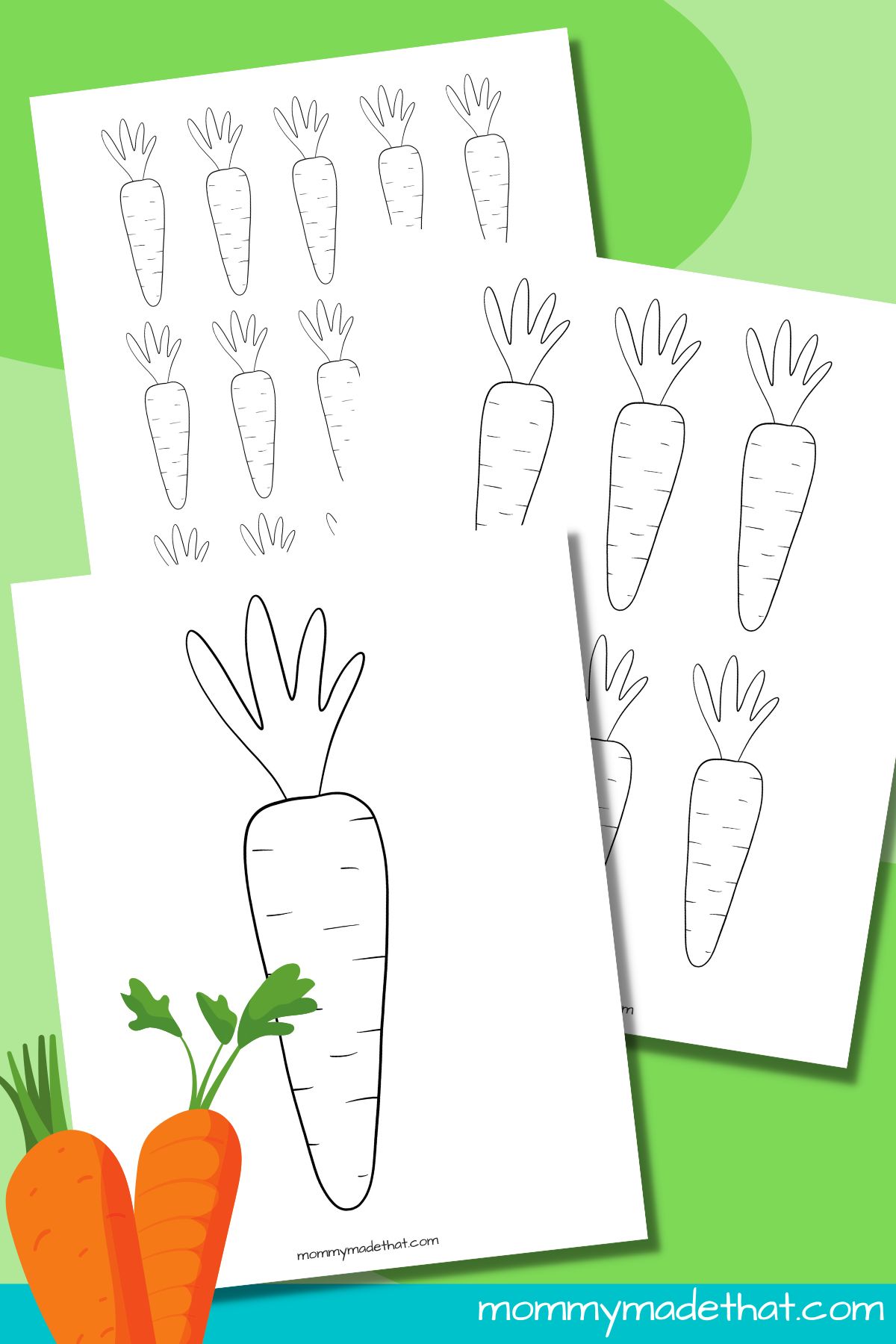 Looking for a fun way to get creative with your kids or add a unique touch to your next craft project?
Check out these printable free carrot templates!
Whether you're decorating for Easter, creating a vegetable-themed art project, or just looking for a fun activity to entertain the little ones, this versatile template is just what you need.
With its simple design and easy-to-use format, you'll be able to whip up a whole bunch of cute and colorful carrots in no time.
So grab your scissors, your glue, and your imagination and let's get crafting!
The Templates
We've included several different templates with carrots in all different sizes, so you'll be sure to find one that fits your needs.
We have a full page large carrot outline which is great to use as a carrot coloring page or a large blank carrot template.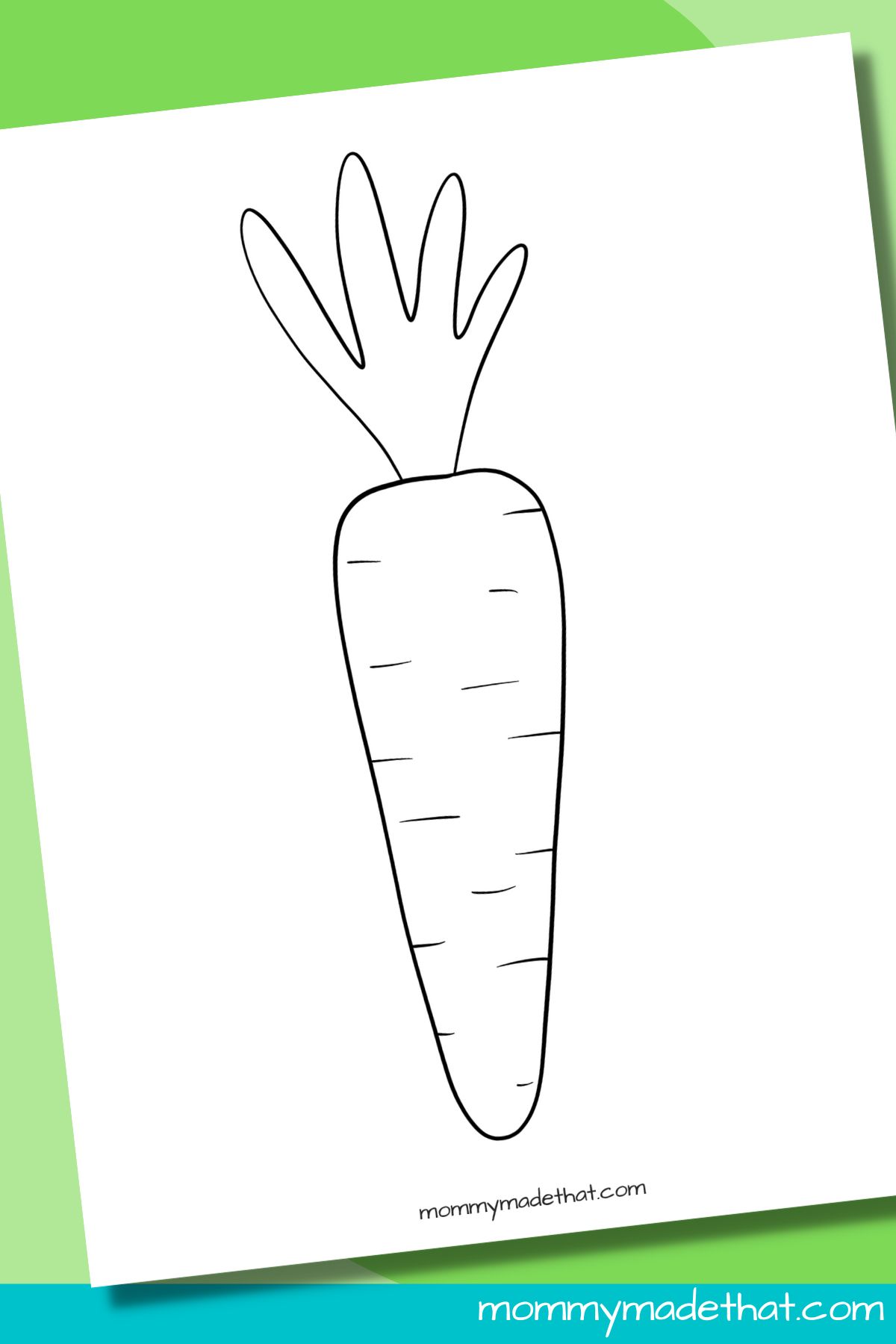 We also have a template that has 2 medium sized carrots on them.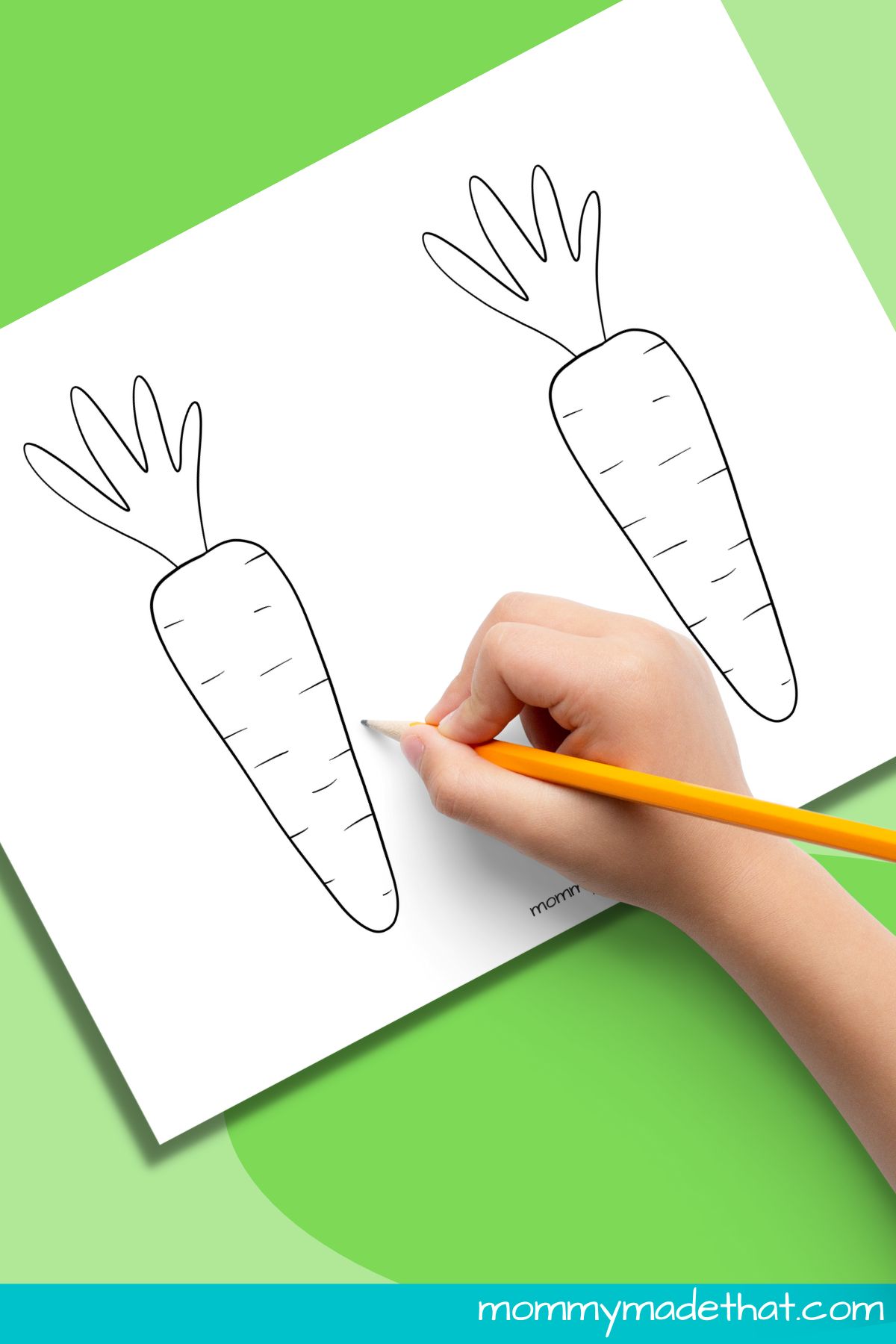 These are great to use for a carrot craft or to use as carrot stencils.
We also included smaller carrots in our printable PDF file.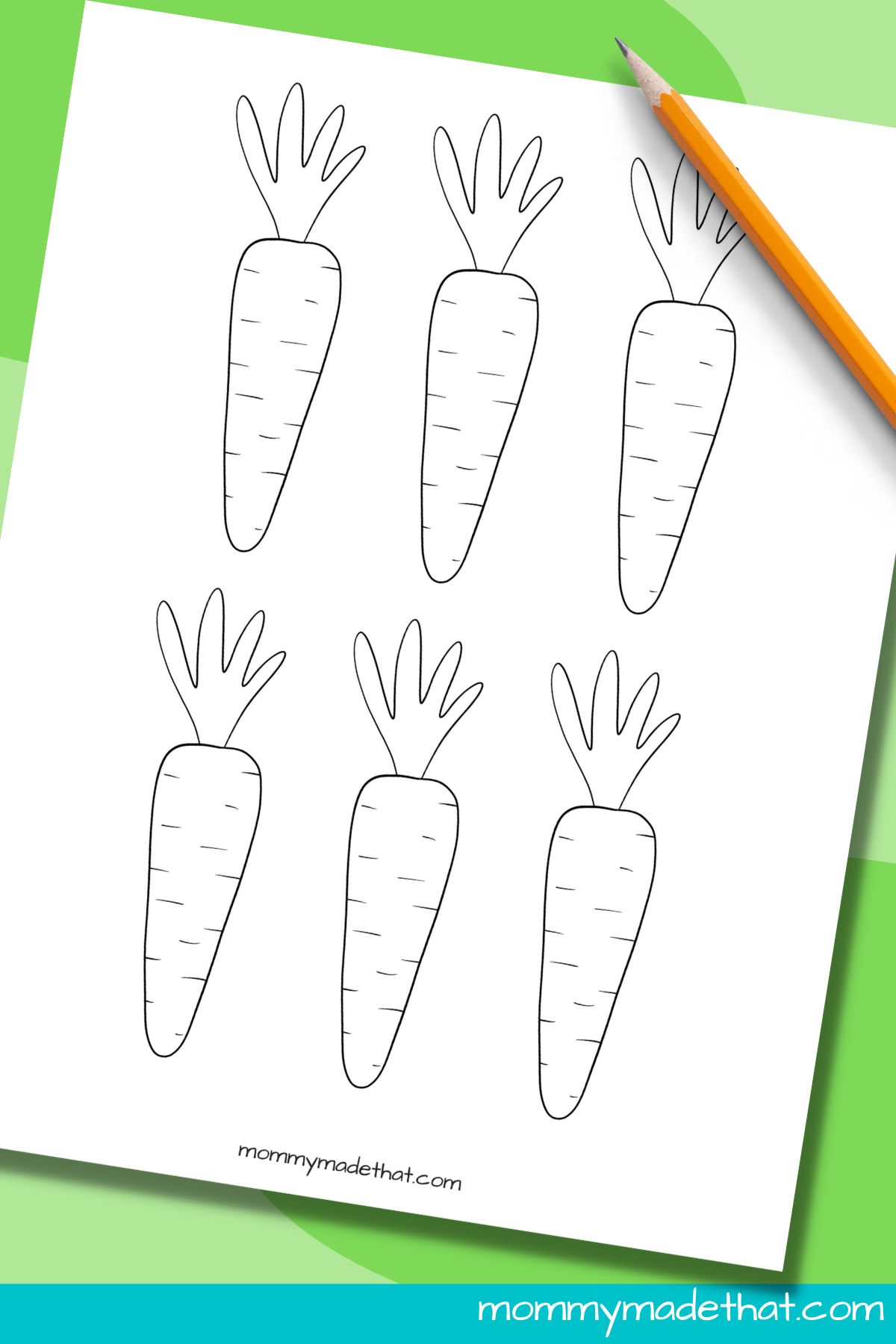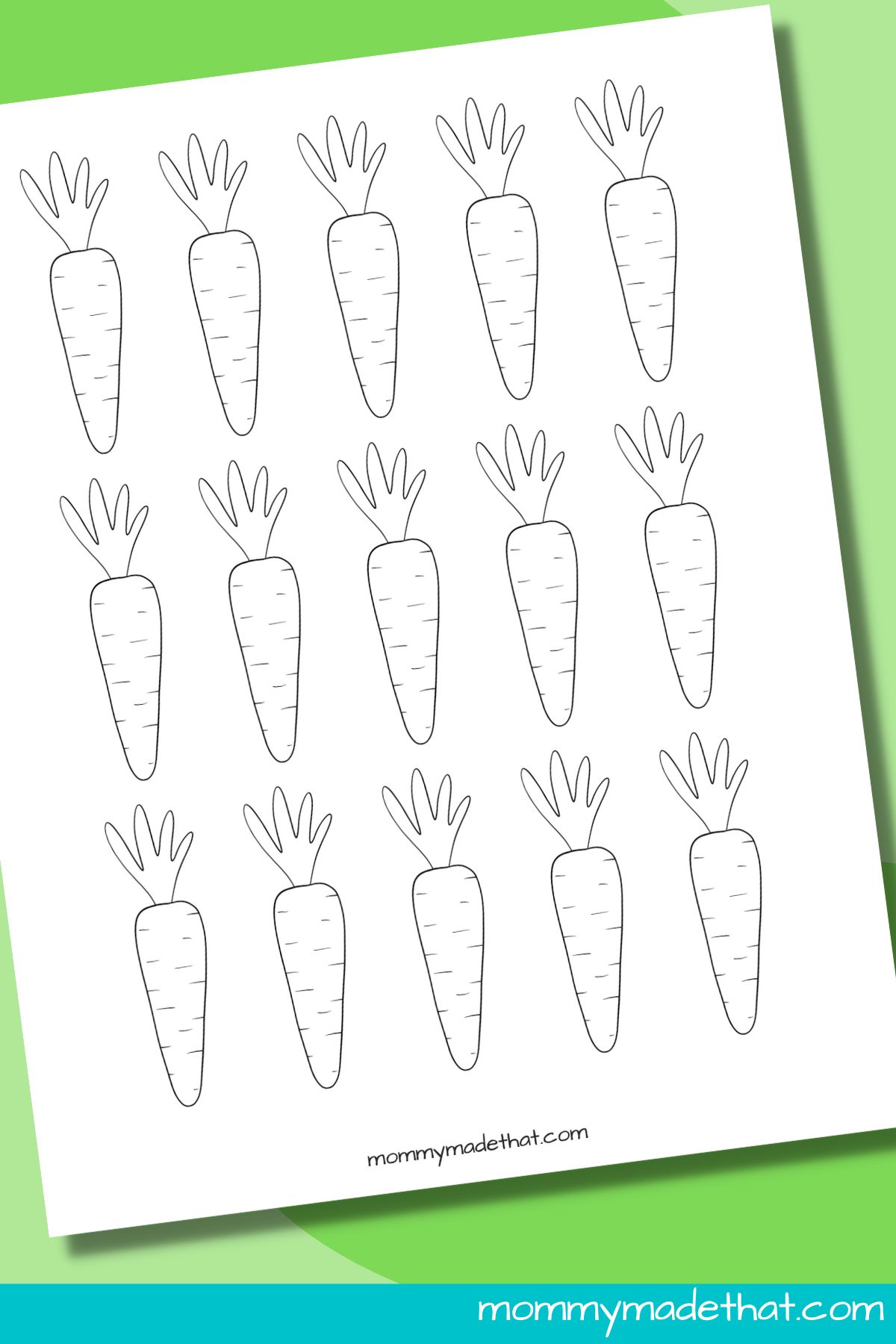 Ideas for Using the Carrot Printables
Need some carrot craft ideas? Here are a few of our favorite ideas.
Preschool coloring outline: Let the kids trace the carrots or use them during arts and crafts sessions, or simply as coloring pages.
Carrot Collage: Cut out multiple carrot templates in various sizes and colors, then arrange them on a sheet of paper to create a fun and whimsical carrot patch.
Alphabet Fun: Write one alphabet letter on the center of each carrot template. Use them to play games with children learning the alphabet.
Counting Fun: Display multiple carrot templates with numbered stickers on them. Have children count the total number of carrots and match it with the number written on an index card.
Color Sorting: Color the carrots with different colors and cut them out. Have children sort them by color to practice their color recognition skills.
Carrot Garland: Cut out multiple carrots, color them with watercolors or colored pencils then string them together to create a festive garland. It's great for spring or Easter decorations, or for a garden party.
Sensory Craft: For young children or those with sensory issues, apply different textures to the carrot outlines. Try adding velcro, fuzzy cotton balls, or sandpaper to the surface.
Storytime Carrot Craft: Print out several carrots and have children decorate them however they want. Have them then write a story or a blurb about the decorated carrot.
Easter Decorations: Print out the templates and use them to cut carrots out from colored craft paper to make pretty Easter decorations. These would pair great with our bunny templates and easter egg templates.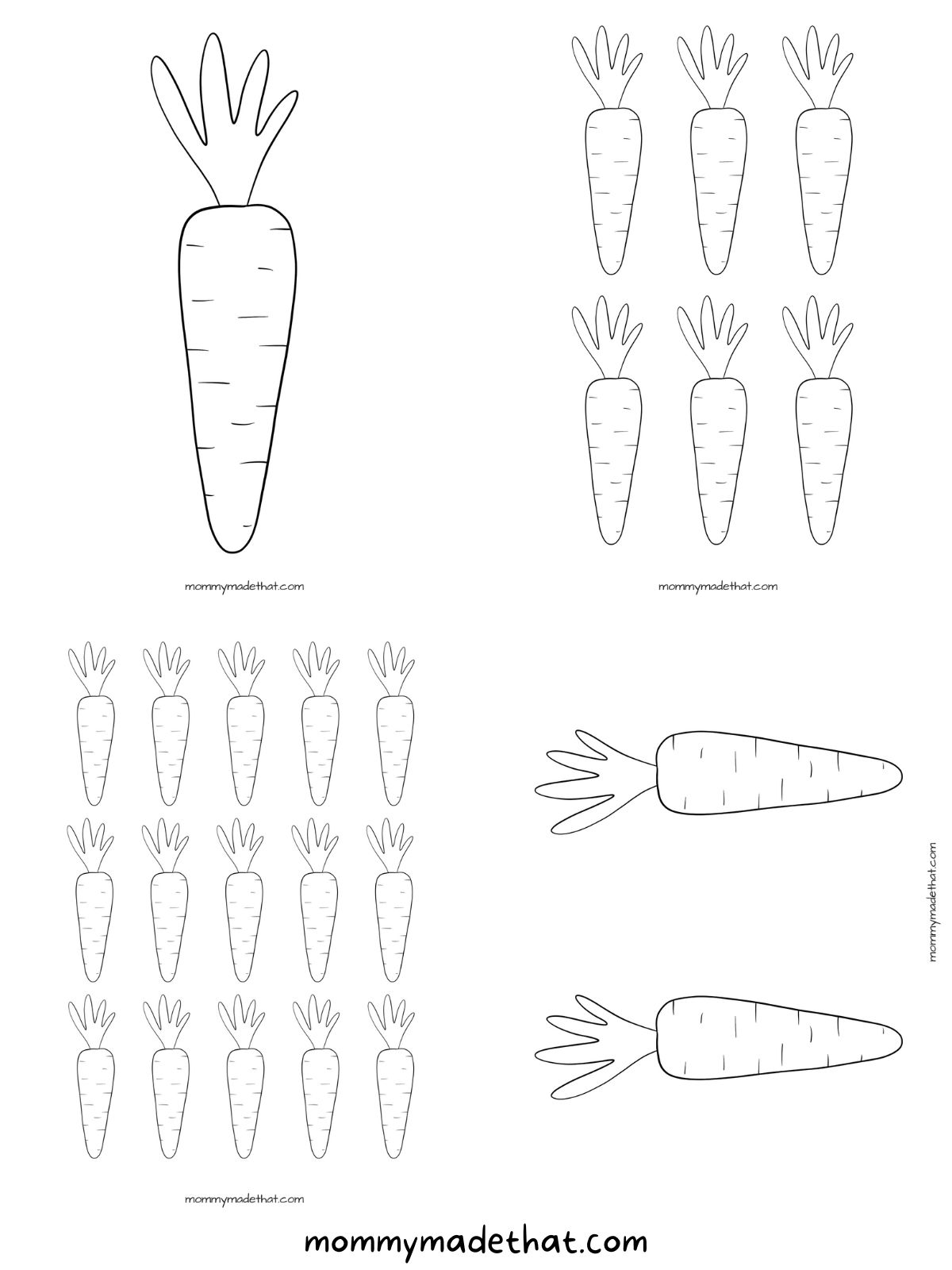 Grab the Free Templates
To grab the free carrot outlines, put your email in the box below. We'll send them straight to your inbox.
These are for personal or classroom use only please. Not for commercial use. Thank you!
Printing Tips
These printables are pretty straight forward to download and print out.
However, you'll get all 4 templates in one PDF file.
If you only want a specific page, go to your print settings and select the page number you'd like to print to print out just the one template.
We hope you enjoy these fun printable carrots! Let us know in the comments what you plan on using them for. We'd love to know!