Super Cute Free Worm Templates and Outline Printables
Looking for a cute worm template? We've got just the thing! These printable worm cut outs are perfect for spring time crafts and activities.
What's better than a craft project that's easy, fun, and free?
Our printable worm template makes it simple and quick to create a worm farm right in your own kitchen.
They're part of our spring templates and great for all sorts of fun things.
All you need is some paper, scissors, and glue. Just print out the worm outlines cut out the piece.
Then let your kids get creative decorating their worms with paint, crayons, or whatever else they can think of.
Once they're done, they can play with their worms all day long.
Worm Outlines
These worm outlines are the perfect templates for crafting up some fun bug crafts and an excellent addition for learning about worms.
Weather you are doing a bug study, learning about compost or how worms are important to the plant life process, these will be a fun way to get to know your little worm friends better.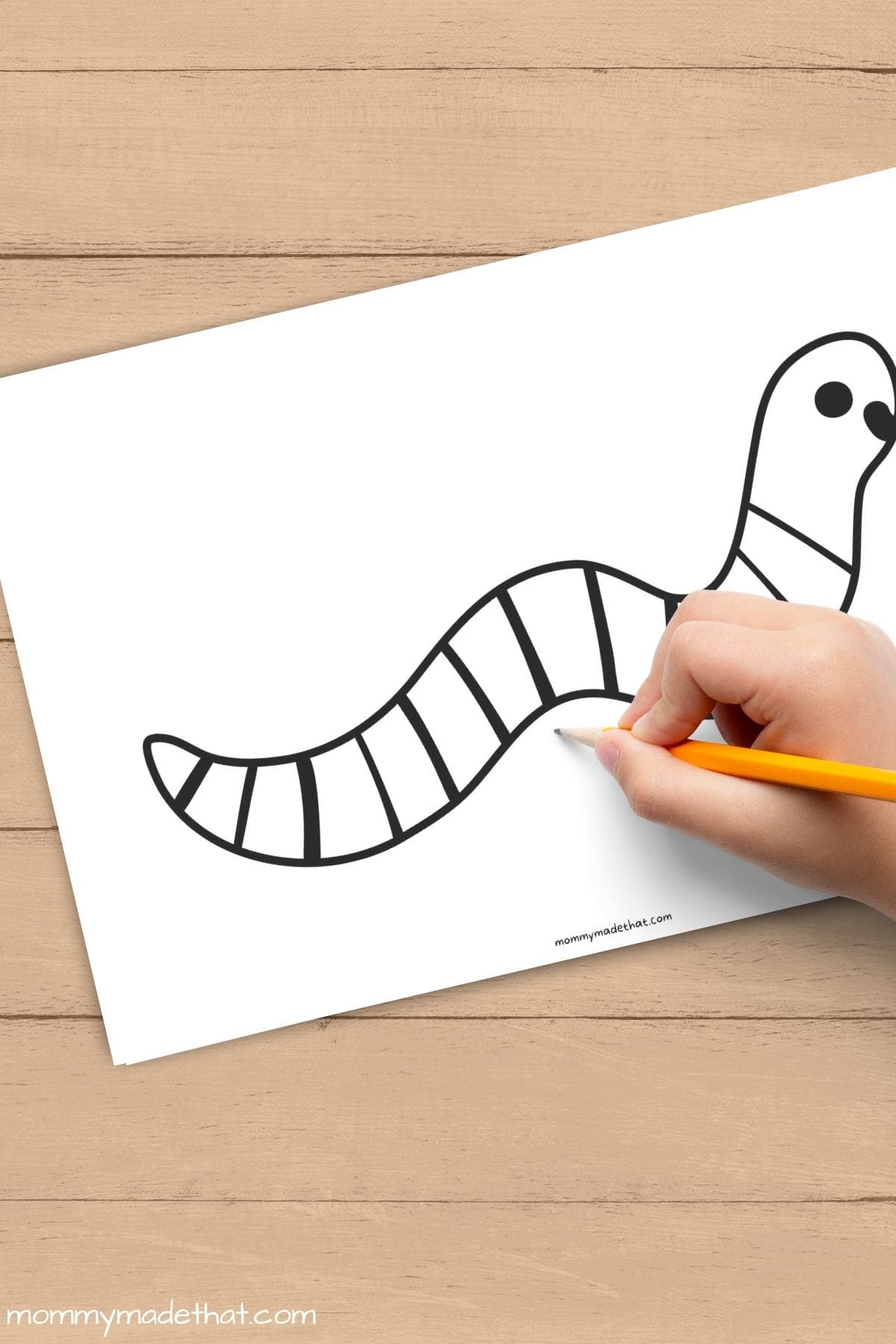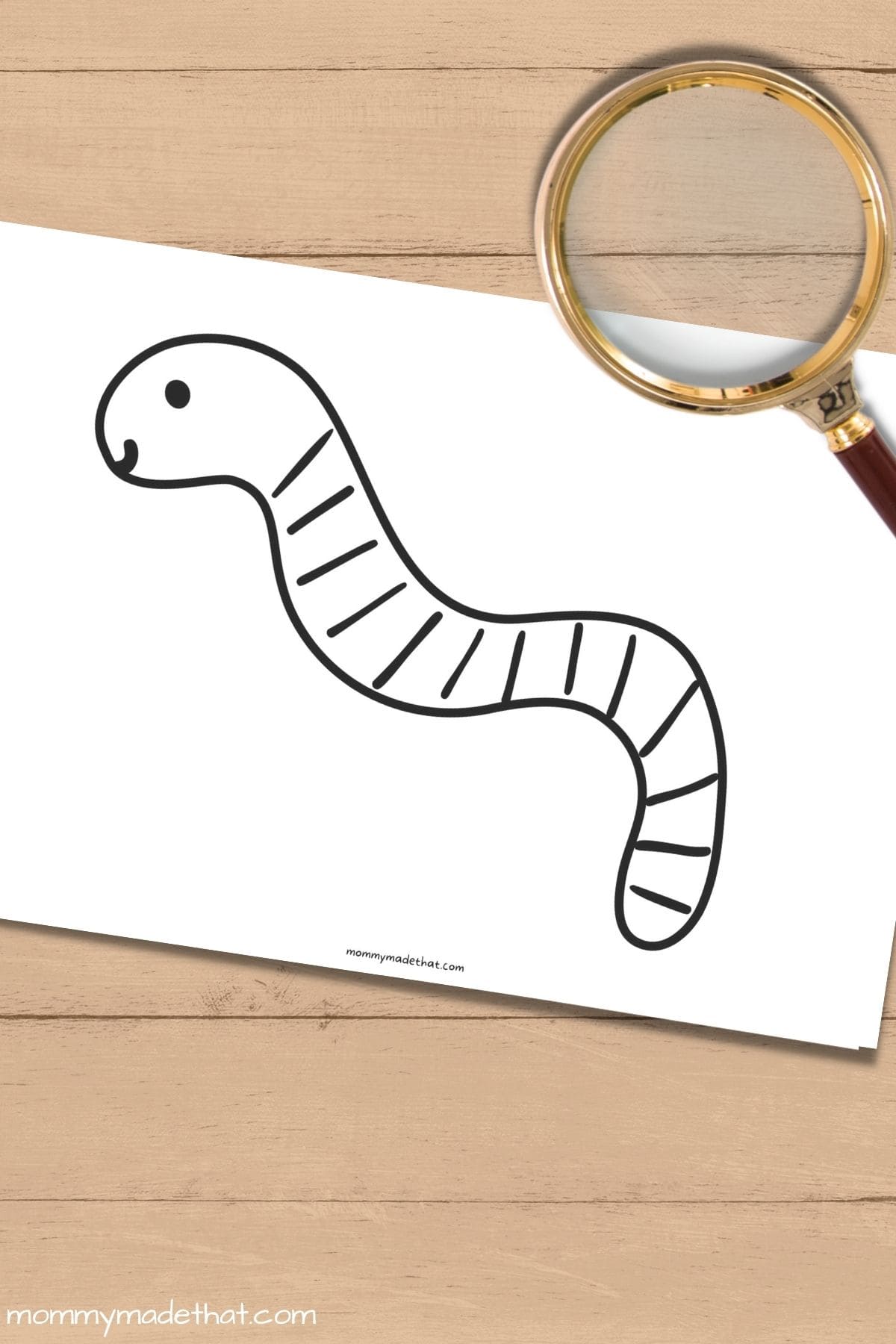 We've included 2 large worm templates which are great for labeling worm parts or to use as coloring pages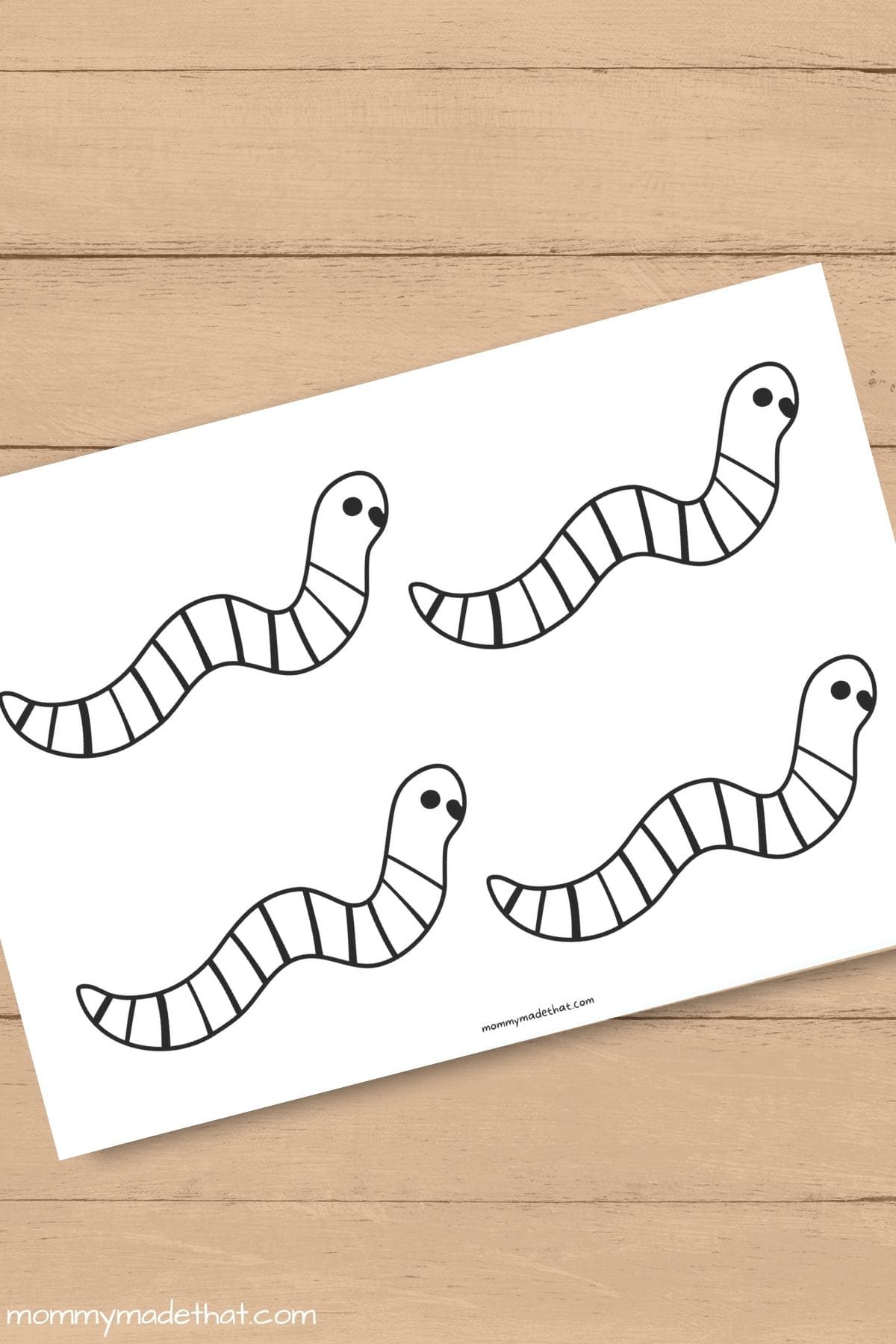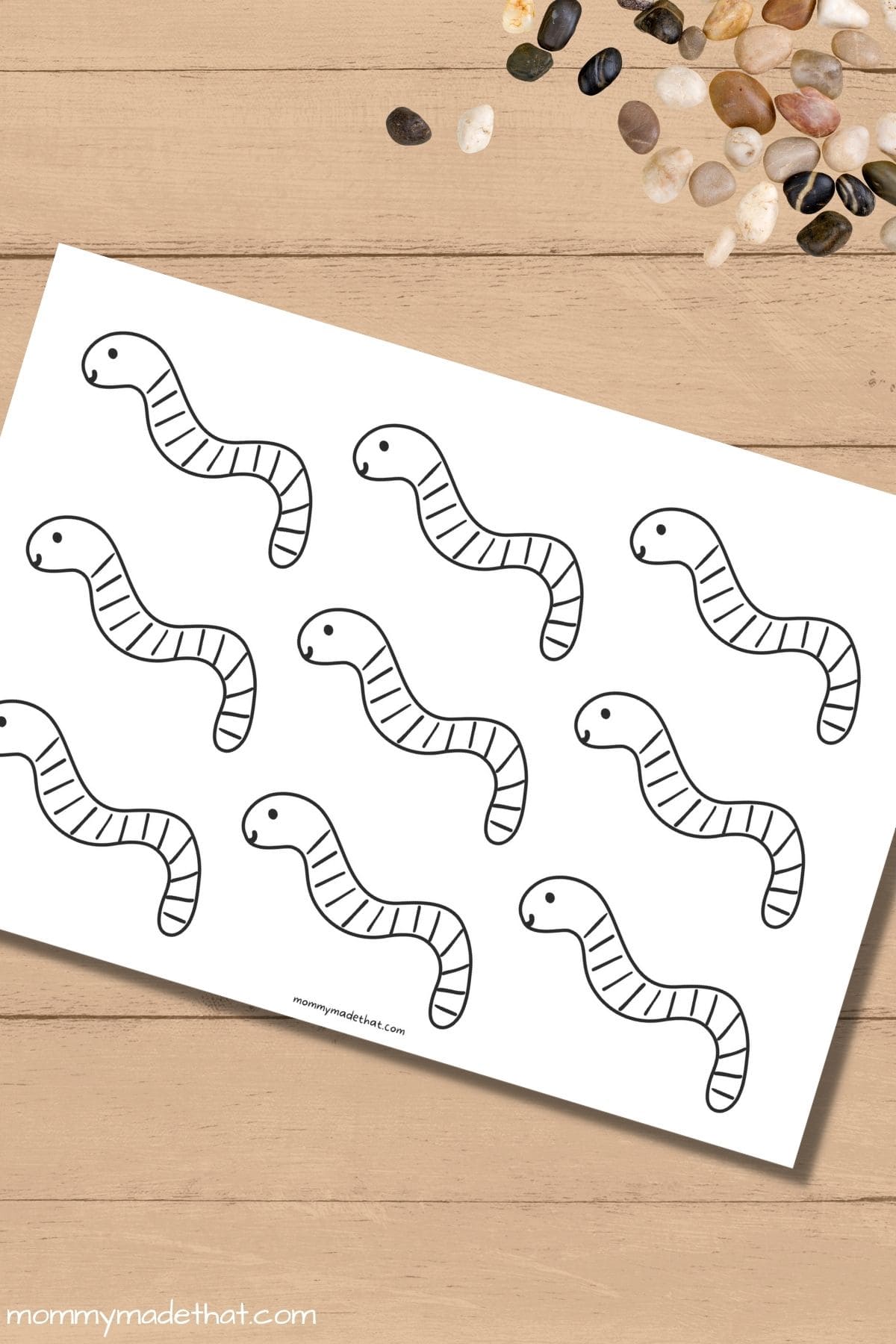 We've also included some smaller worm outlines that can be cut out and used to create a community of worms!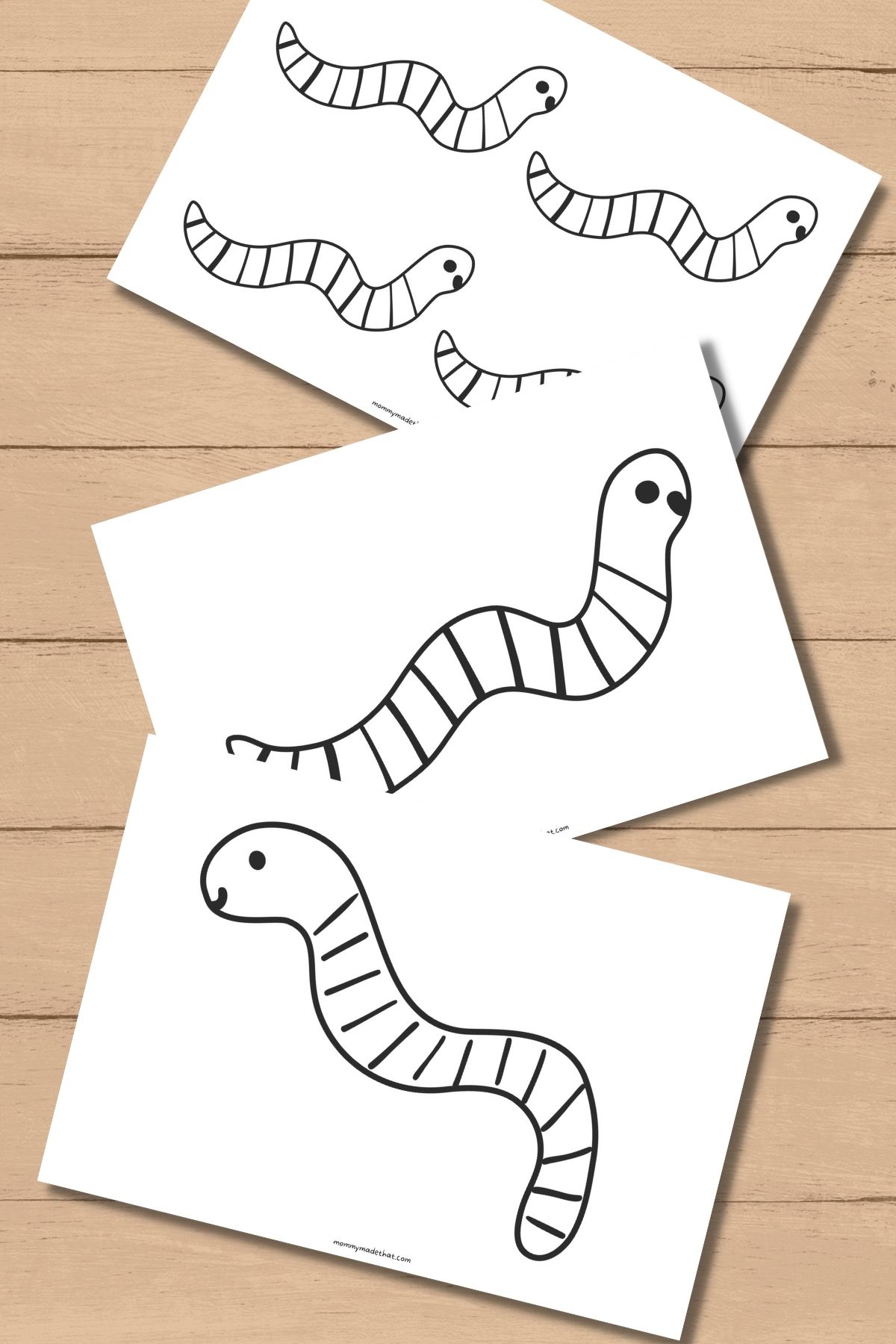 Ideas to Use the Templates
If you're looking for some ways to use these printables, we have a few fun ideas.
You can use the worm printables as it for coloring pages.
Or you can cut out the smaller templates and let the kids decorate the worms. Then hang them all up on the class bulletin board with a brown background to represent the dirt.
Or you can attach them to a long piece of string or twine to create a fun wormy bunting or banner.
How to Download the Templates
To grab these worm cutout templates just add your email to the form below.
We'll send the templates straight to your inbox and update you when we have fun new and seasonal templates that you can also get for free!
These are for personal use or classroom use only. Not for commercial use. But feel free to download and print as many copies as you like!