Raindrop Templates (Free Printables of Different Sizes!)
Today we have some free printable raindrop templates and printables for you to grab! Perfect for learning about the weather or diving into some rainy day crafts!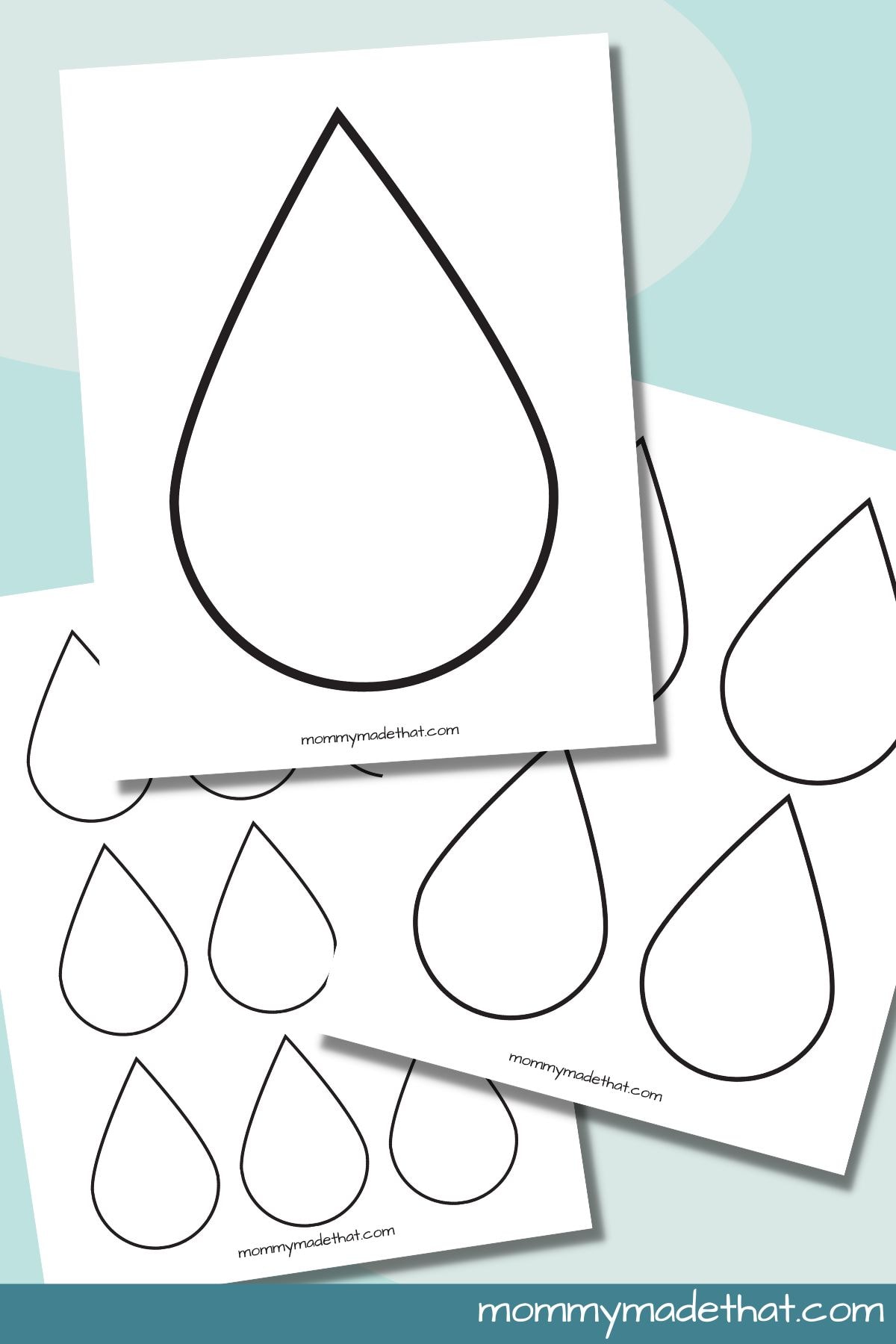 Raindrops come in all shapes and sizes, but they can be tricky to draw. That's why we've created these free printable raindrop templates!
Whether you're looking for a craft project, a classroom activity or an educational tool to help your child learn more about weather patterns, our collection of easy-to-use raindrop templates is sure to provide the resources you need.
These are perfect for lessons about the seasons and weather crafts! So grab some paper and get ready to create – it's raining creativity!
Creative Uses for the Printable Templates
Whether you're a teacher, parent or just looking for an interesting way to spend some time at home, our raindrop templates can be used for a variety of fun and educational activities.
From making cards and decorations to creating learning tools about weather systems, these simple printables bring the joys of a rainy day indoors!
Use some of our other weather templates to create a weather chart to display the daily weather in your classroom or at home. We've got lots of great ones, like our sun template, rainbow printable and cloud templates too.
You can laminate each of the weather templates and cut out the shapes. Then attach a bit of velcro to the back to easily exchange the days weather icon.
Or make an art project with your child by cutting out the raindrop shapes and using them to create a rainy day collage. These pair very well with our umbrella templates.
Use these as raindrop stencils by cutting out the raindrop from the inside of the paper, leaving the outline intact.
The Raindrop Templates
We included several sizes for our raindrops. So you'll be sure to find one the perfect size for your needs.
We include a large raindrop outline which is great for writing projects or to use for larger projects.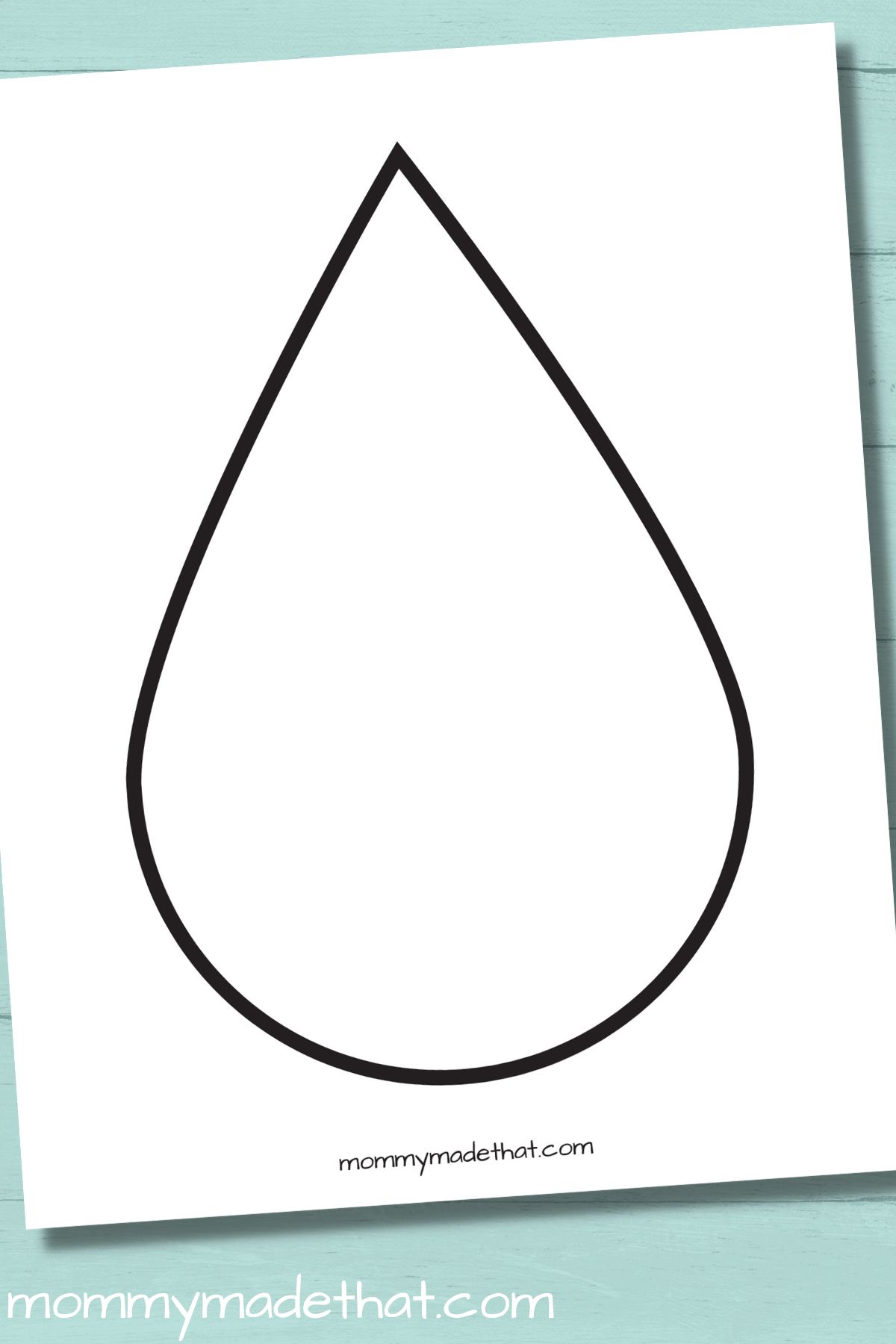 We also include a few medium-sized raindrop cutouts.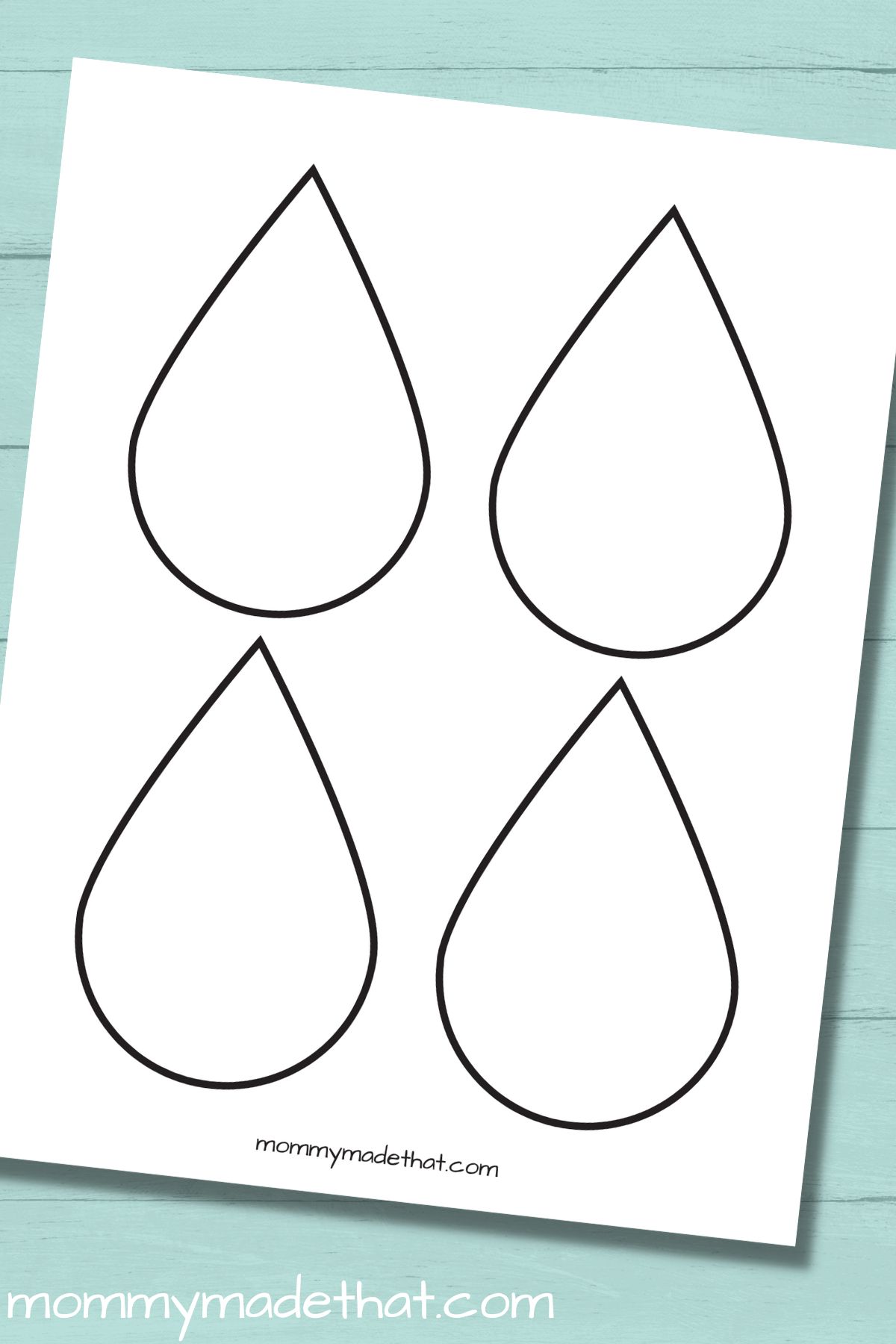 And in case you need small raindrops, we included two different sets of smaller raindrops.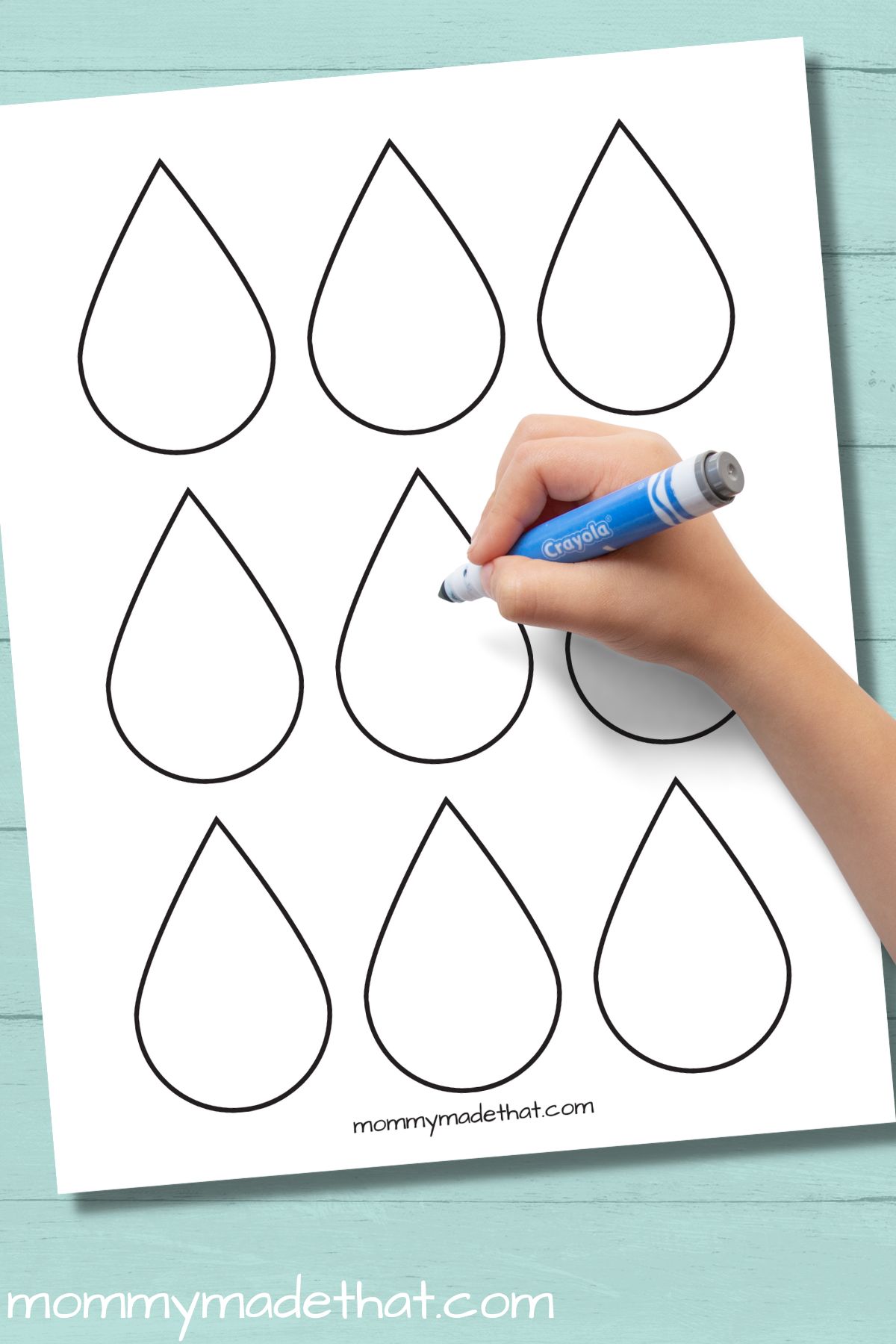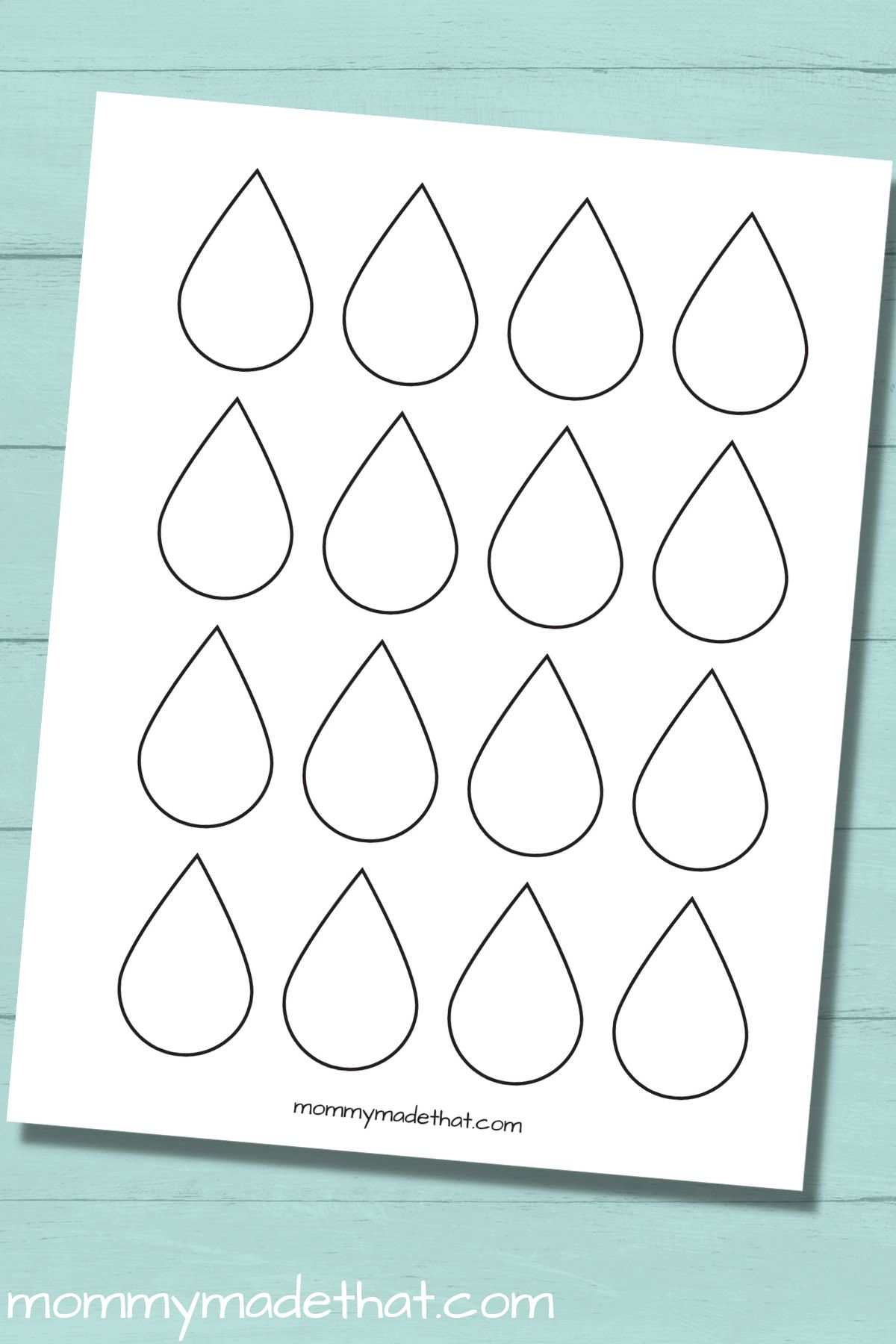 Printing Tips
All 4 pages of the raindrops come on one PDF file. To print out only one page of the printable, make sure to click on settings when going to print.
You should find an area where it says "pages" and type in the page number of the file you want to print.
Grab the Free Printable Templates
To grab a free raindrop template, put your email in the box below. We'll send the templates straight to your inbox,
These are for personal or classroom use only please, not for commercial use. Thank you!
What will you be doing with your raindrop cutouts? Let us know and give others some good ideas!