Free Printable Starfish Template & Outlines for Best Ocean Crafts
Looking for a good starfish template? We've got just the thing! These starfish outlines make it easy to make a starfish craft or to use in learning activities.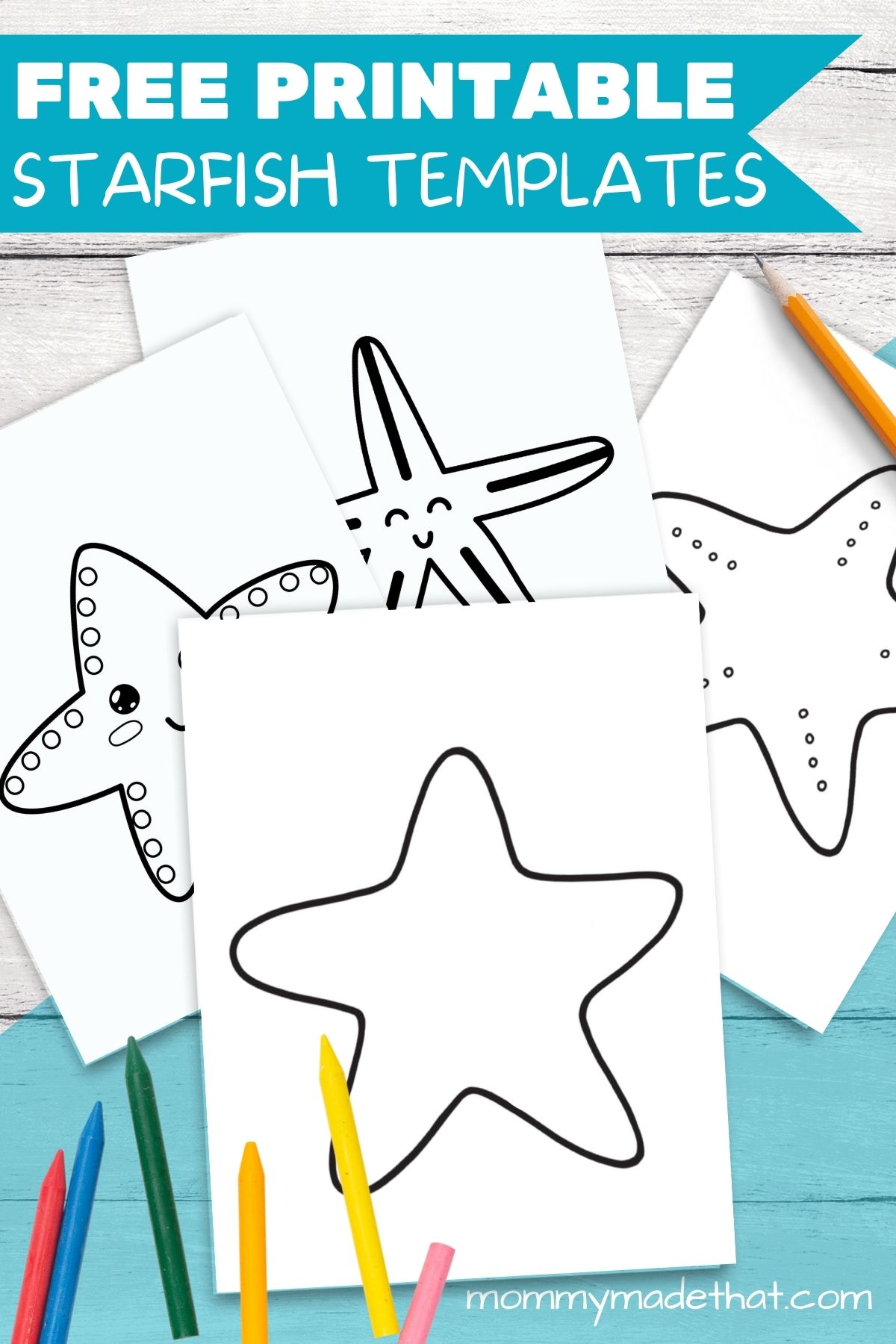 We've got lots of fun sea creature printable templates. Today we made these fun starfish templates!
They are an fun and easy way to create starfish crafts and classroom activities.
With just a few supplies, you can make starfish of all shapes and sizes. These outlines of starfish can be used to create starfish suncatchers, starfish sculptures, starfish paintings, and more.
Or pair with some of our other beach templates, like our sun template and beach ball template.
And because they're so versatile, you can use them again and again. So whether you're looking for a fun activity for your class or a unique craft for your home, our starfish templates are a great place to start.
Large Starfish Templates
These large starfish templates are perfect for a larger craft or activity for kids.
You can use them as coloring pages, to decorate the classroom bulletin board or for art projects.
Blank Starfish Template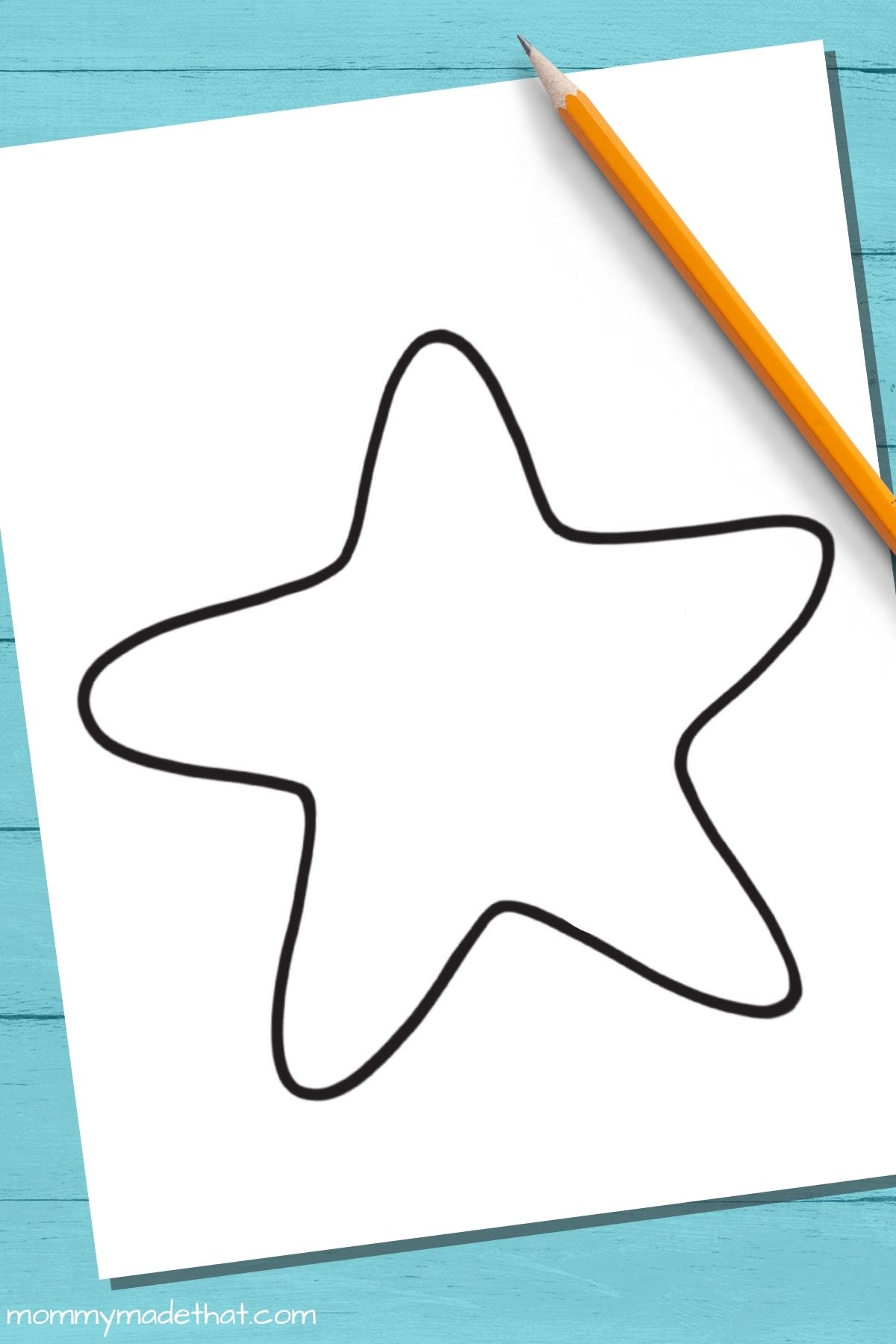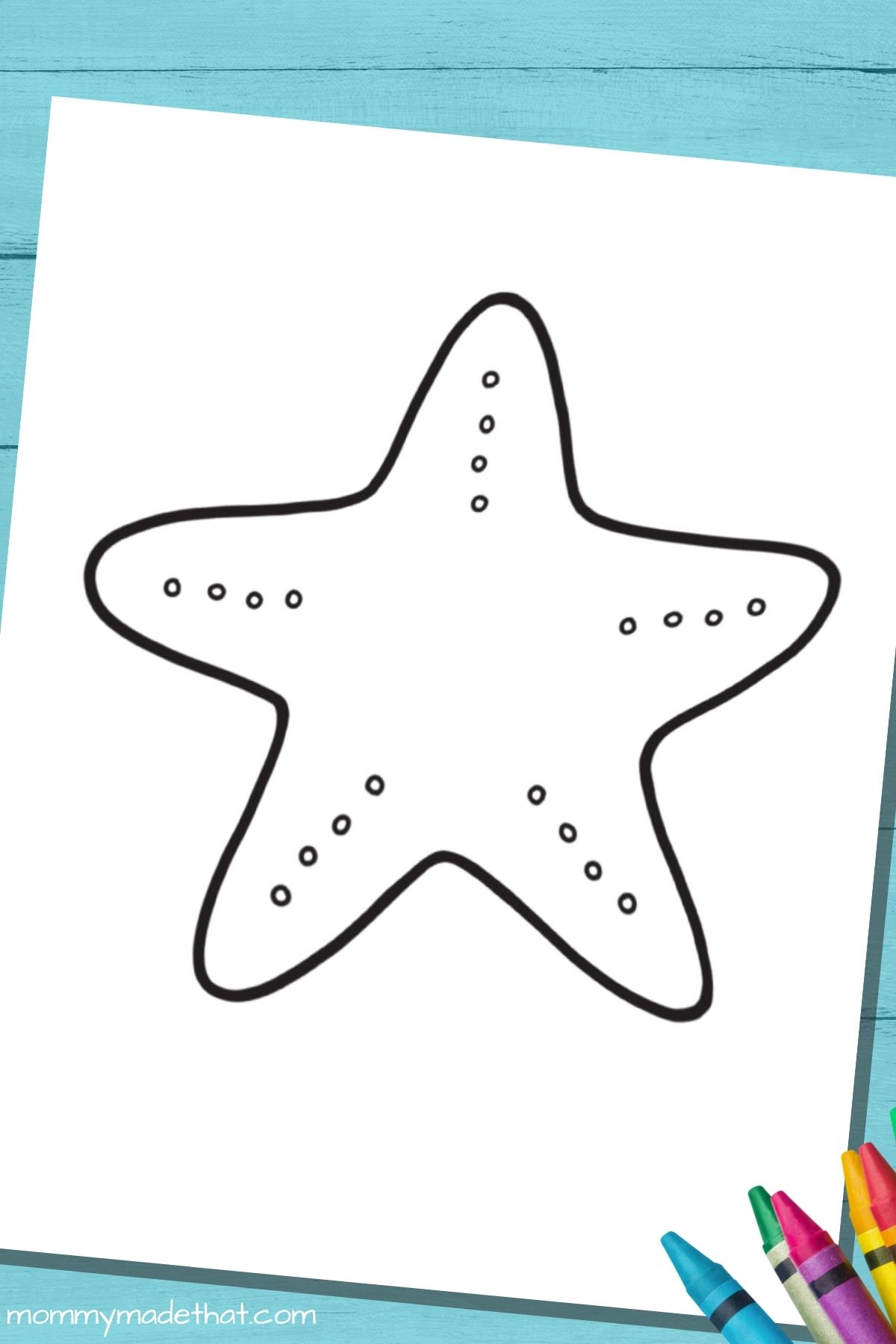 We've got 2 blank starfish outlines. One that is completely blank on the inside. Perfect for decorating exactly as you please.
But we also added one that has little their little tube feet showing. Or spikes depending on what your using it for.
They're perfect for coming up with an easy starfish craft.
Cute Starfish Outlines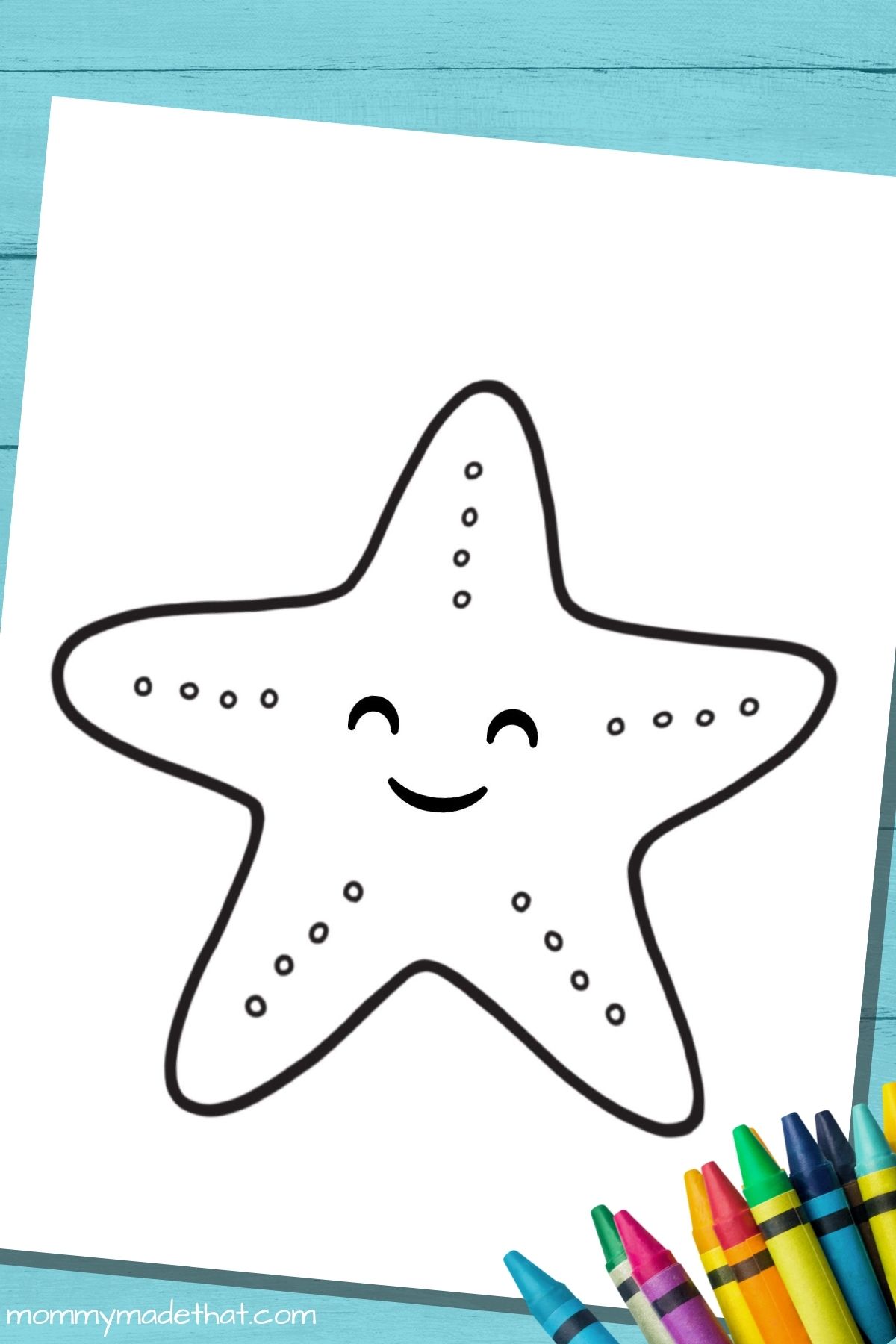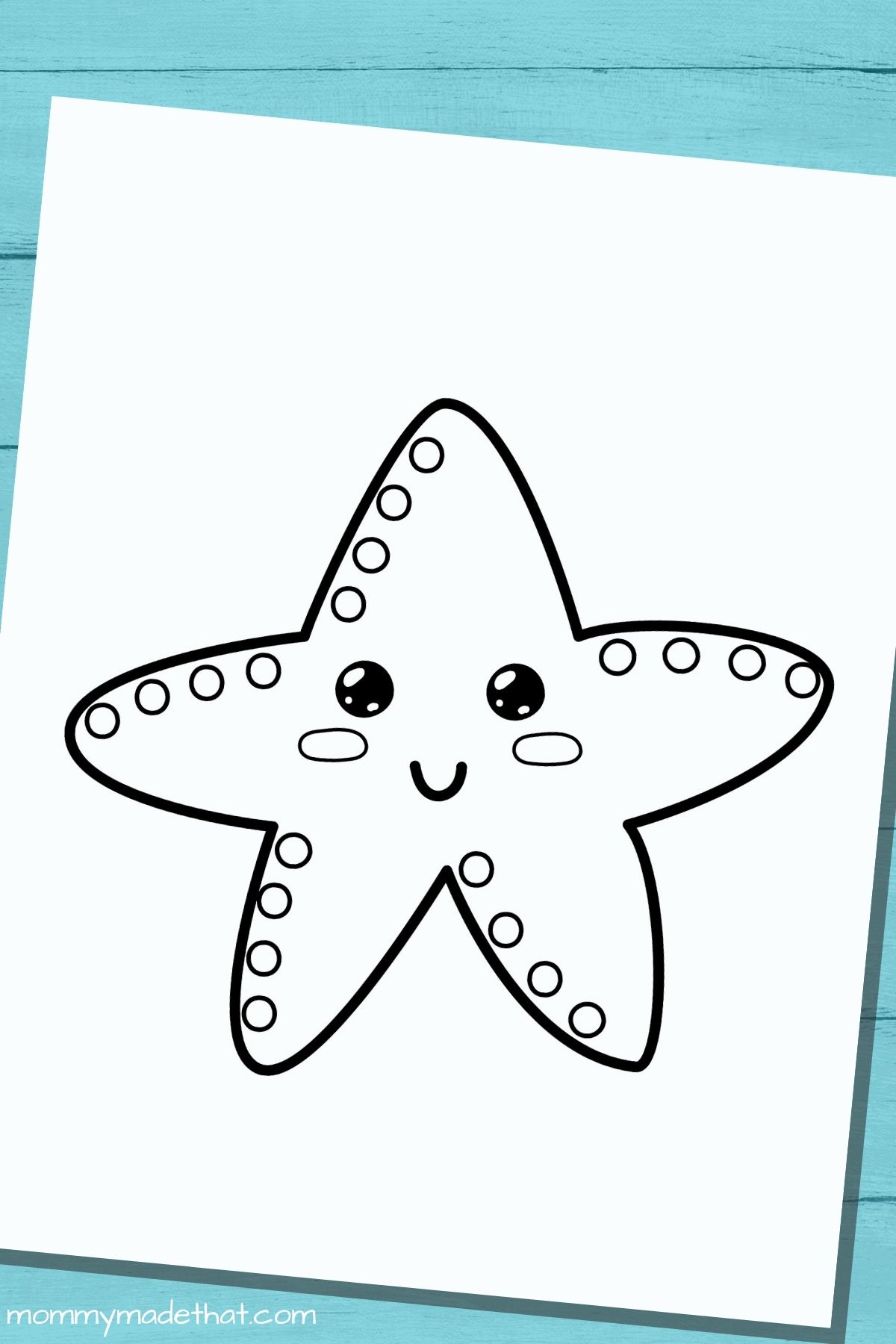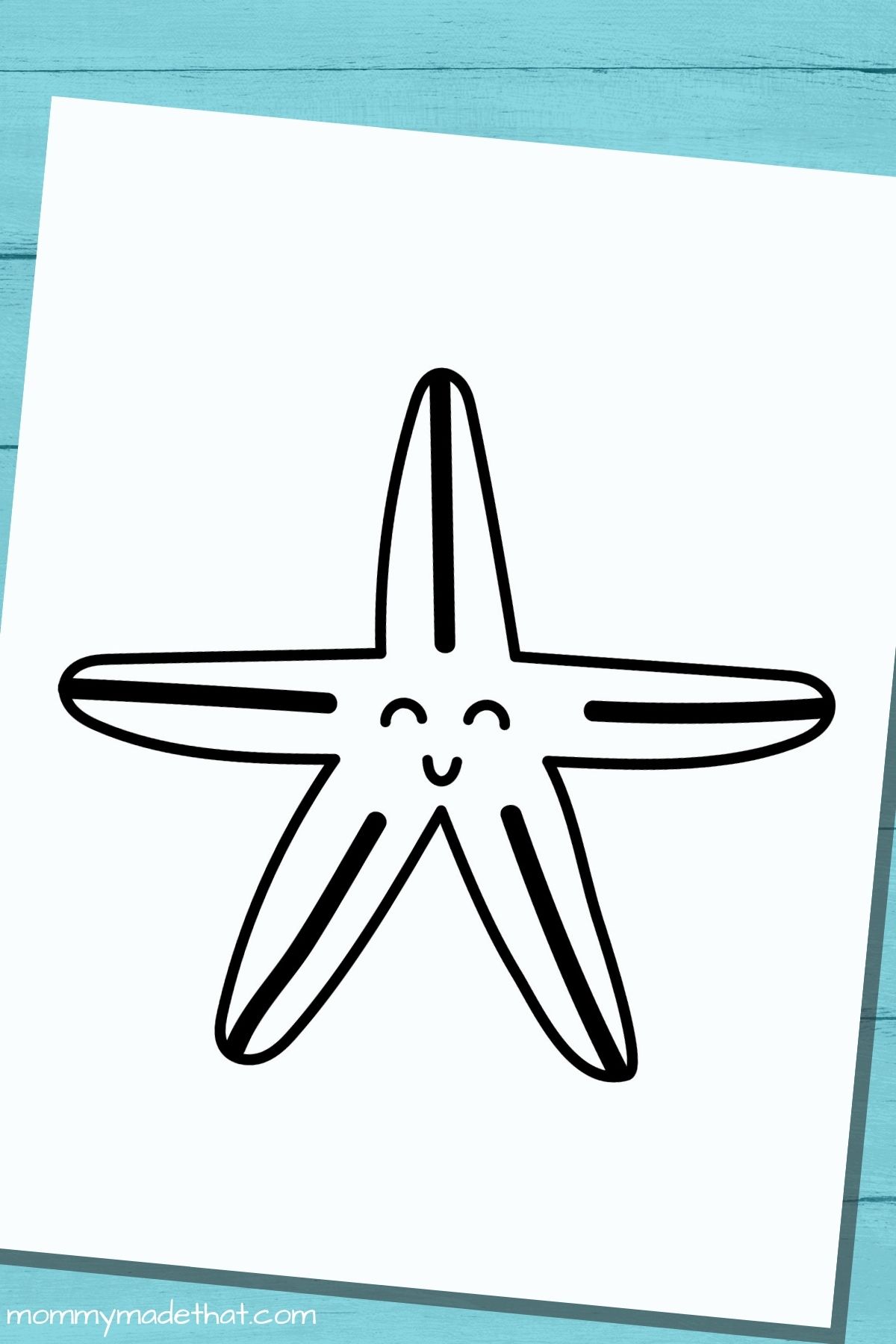 We've also added some cute starfish shapes that are perfect to use as coloring pages or to use for learning activities about sea creatures.
Small Starfish Outlines
If you are looking for smaller sea stars, we have these printable starfish templates that have several of our cute little friends on one page.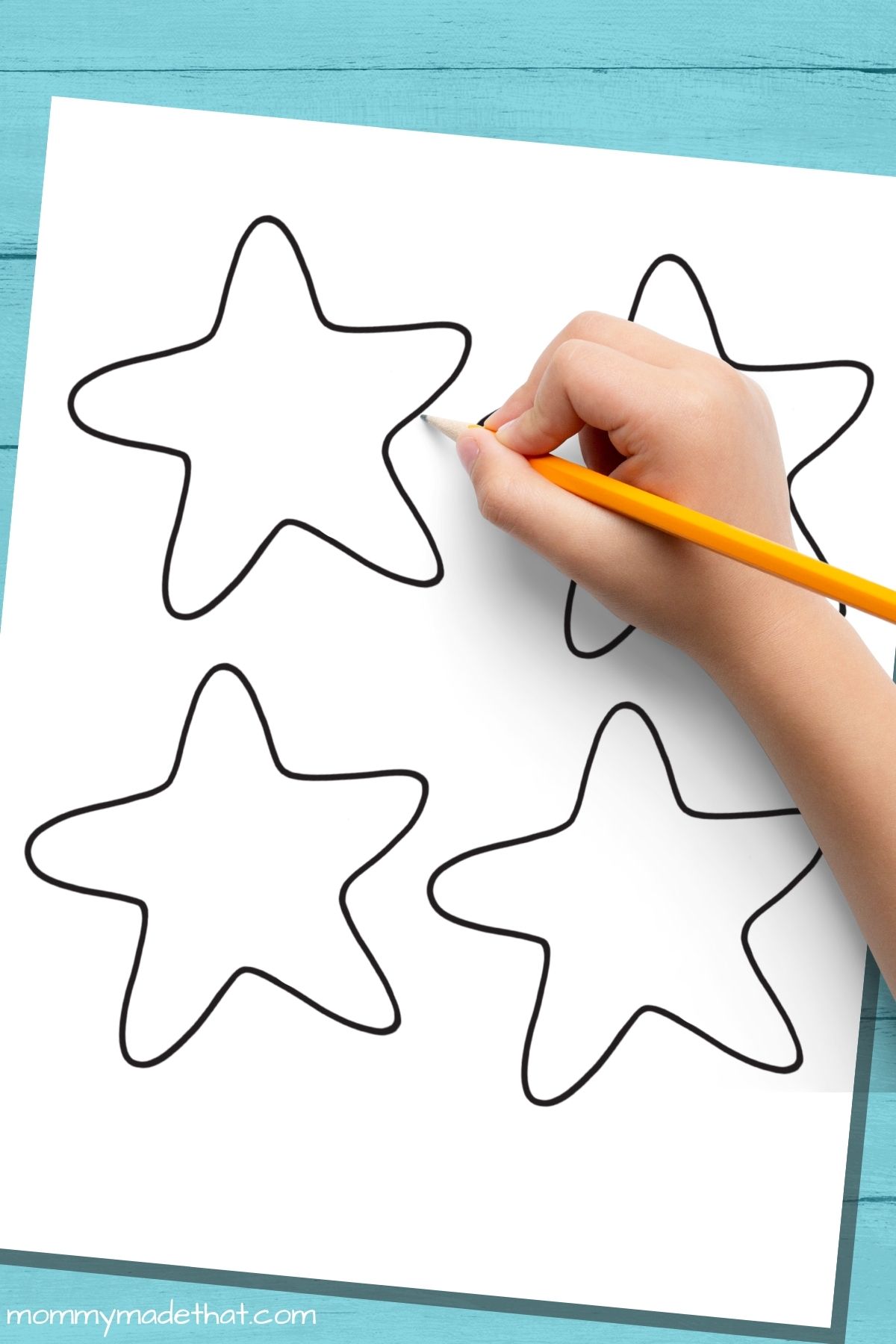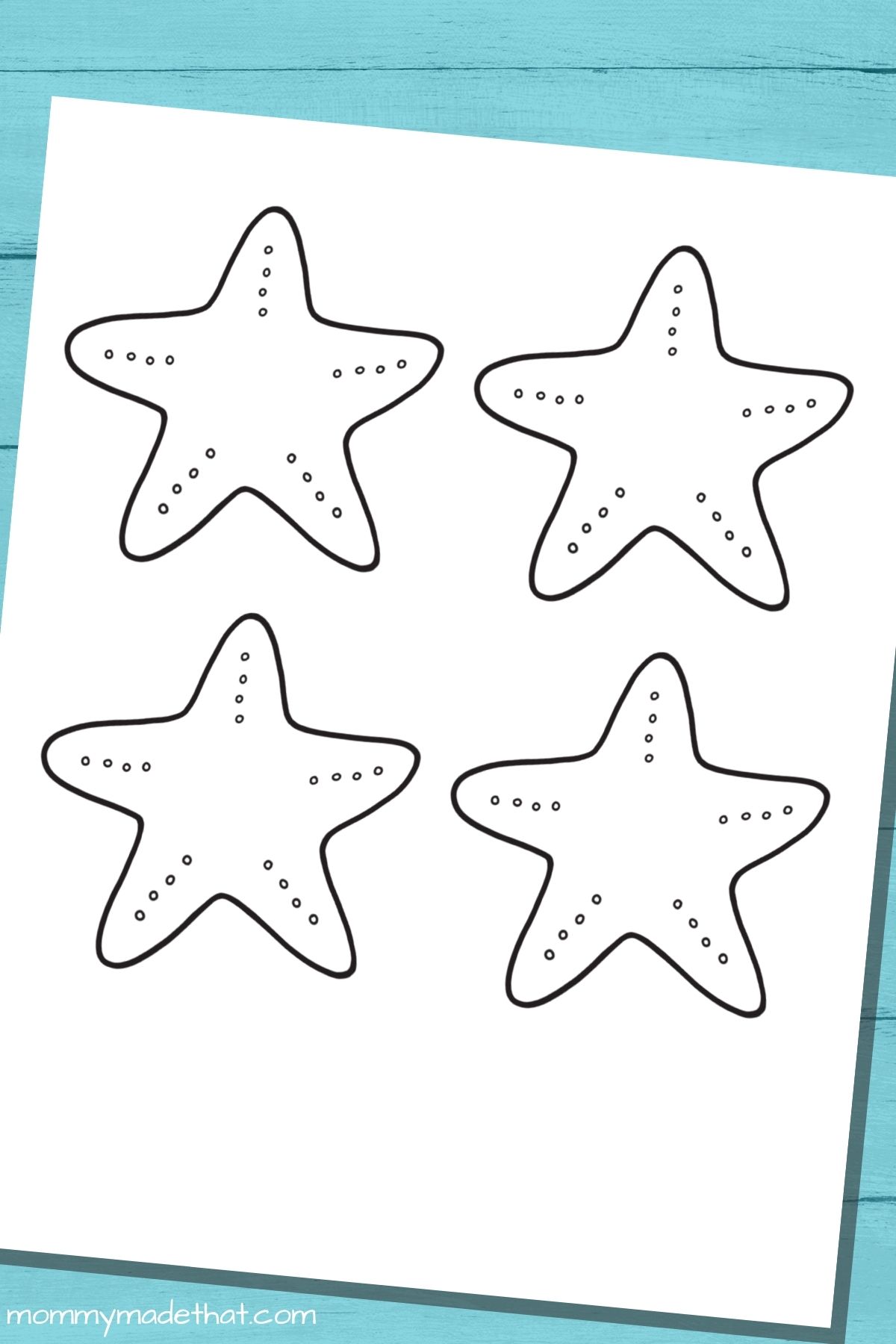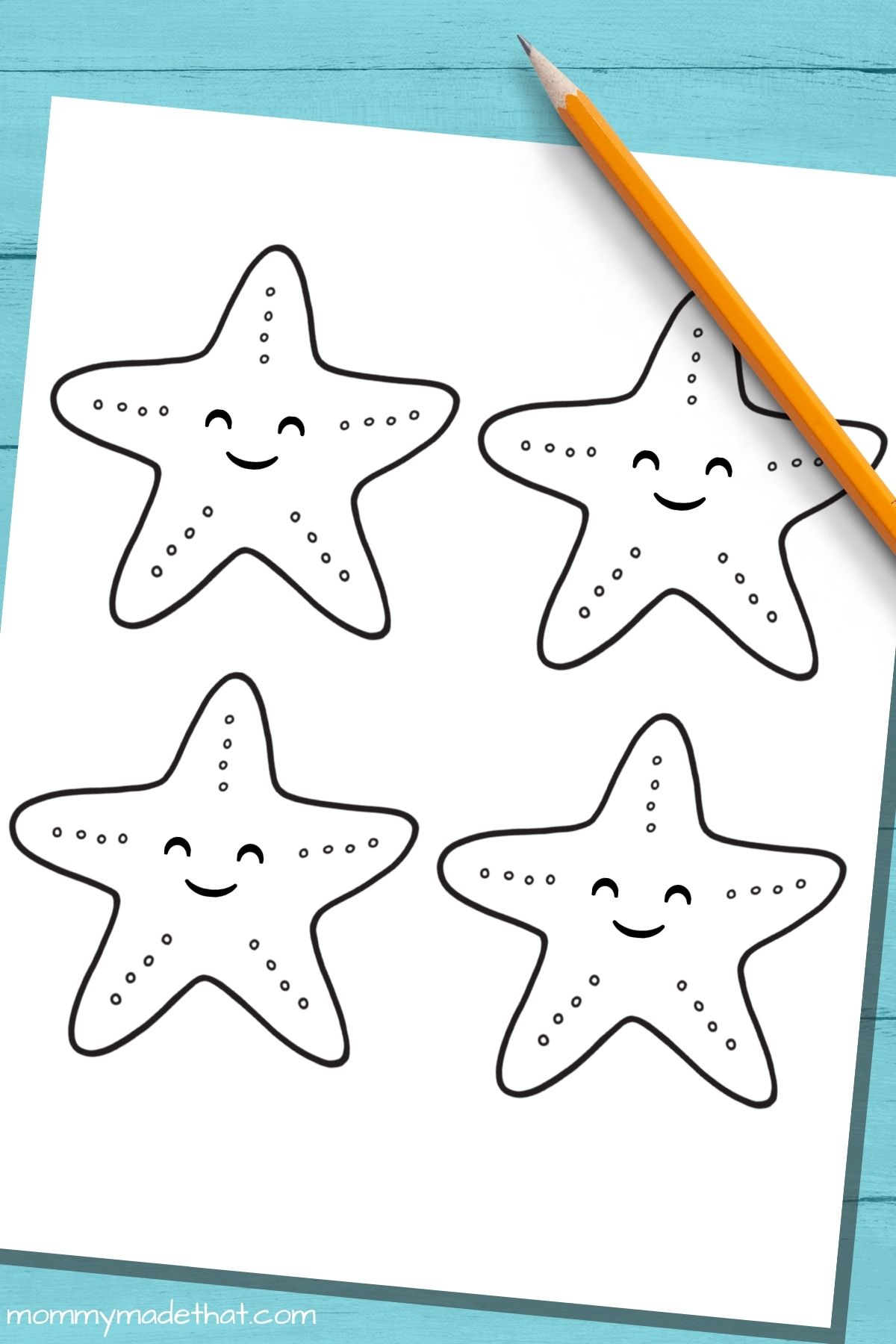 How to Download the Free Starfish Templates
To grab our free starfish template, simply put your email address in the box below.
You'll get the templates sent straight to your inbox. Then you can download and print out any of the free templates you'd like.
We offer tons of great free printables, and when we have fun new ones, we'll make sure you'll be the first to know.
These templates are for personal or classroom use only. Not for commercial use. Thank you!
Ideas for Using the Templates
One option is to use starfish templates to create starfish-shaped cards or invitations.
You can also use starfish templates to make starfish-themed scrapbook pages or journals.
Simply print out the template, trace it onto cardstock or patterned paper, and cut it out.
Add some embellishments like sequins, glitter, or ribbon, and you're finished!
Another idea is to make starfish-themed decorations for parties or kids bedrooms.
Cut starfish shapes out of construction paper or felt, and string them together to create garlands or banners.
You can also use starfish templates to make stencils for other crafts.
Of course these are great for decorating bulletin boards at school as well or to use to make a starfish craft for kids while learning about sea animals or the ocean.
One craft idea I really love is creating a pretty ocean background on some cardboard using paint, glue and sand.
Then cut out and decorate the smaller starfish template and decorating them to create pretty pieces of art.
The kids would really enjoy working with all the different materials.