Tooth Templates (Free Printable Outlines!)
Looking for some free printable tooth templates? We've got lots of great teeth outlines right here for you to grab!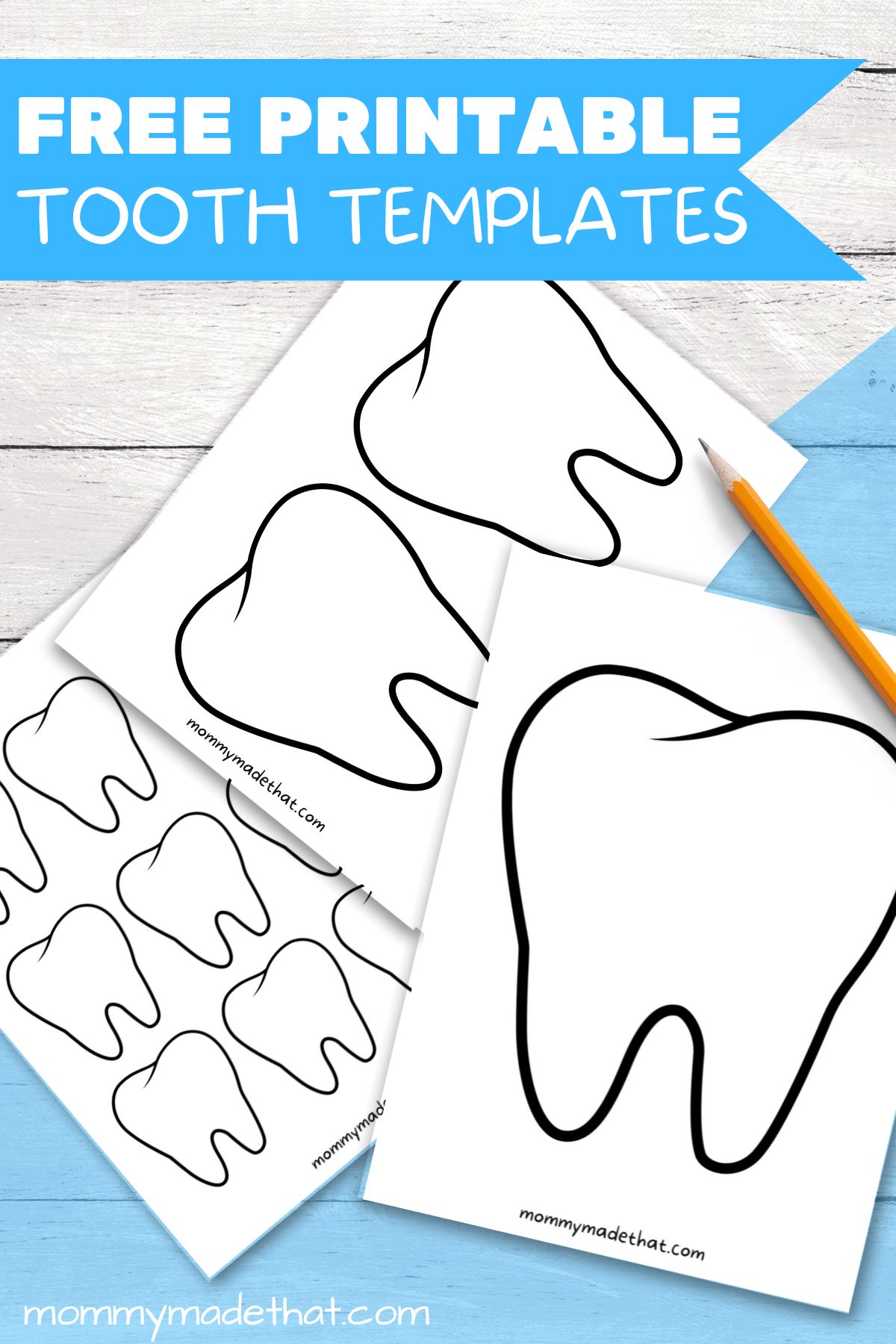 Looking for a fun and easy way to teach your kids about teeth? Look no further than these free printable tooth templates!
These templates are great for teaching kids about teeth, how to brush their teeth, talking about the dentist, and more. Plus, they're just plain fun to color!
These templates are great teaching tools for parents, teachers, librarians and dentists' offices!
These templates are also great when paired with our other body templates, like our lips template and person outlines.
Teaching Kids about their Teeth
Teaching kids about their teeth is important to reinforce good oral hygiene. You can teach them how to properly brush and care for their teeth.
And talk about why trips to the dentist are important and good for their overall health.
Talking about dentist trips in a positive way can help kids overcome any fears or anxiety they may have about going to the dentist.
These printable tooth outlines are perfect to help teach kids about teeth in a fun and engaging way.
Fun Ways to Use the Teeth Templates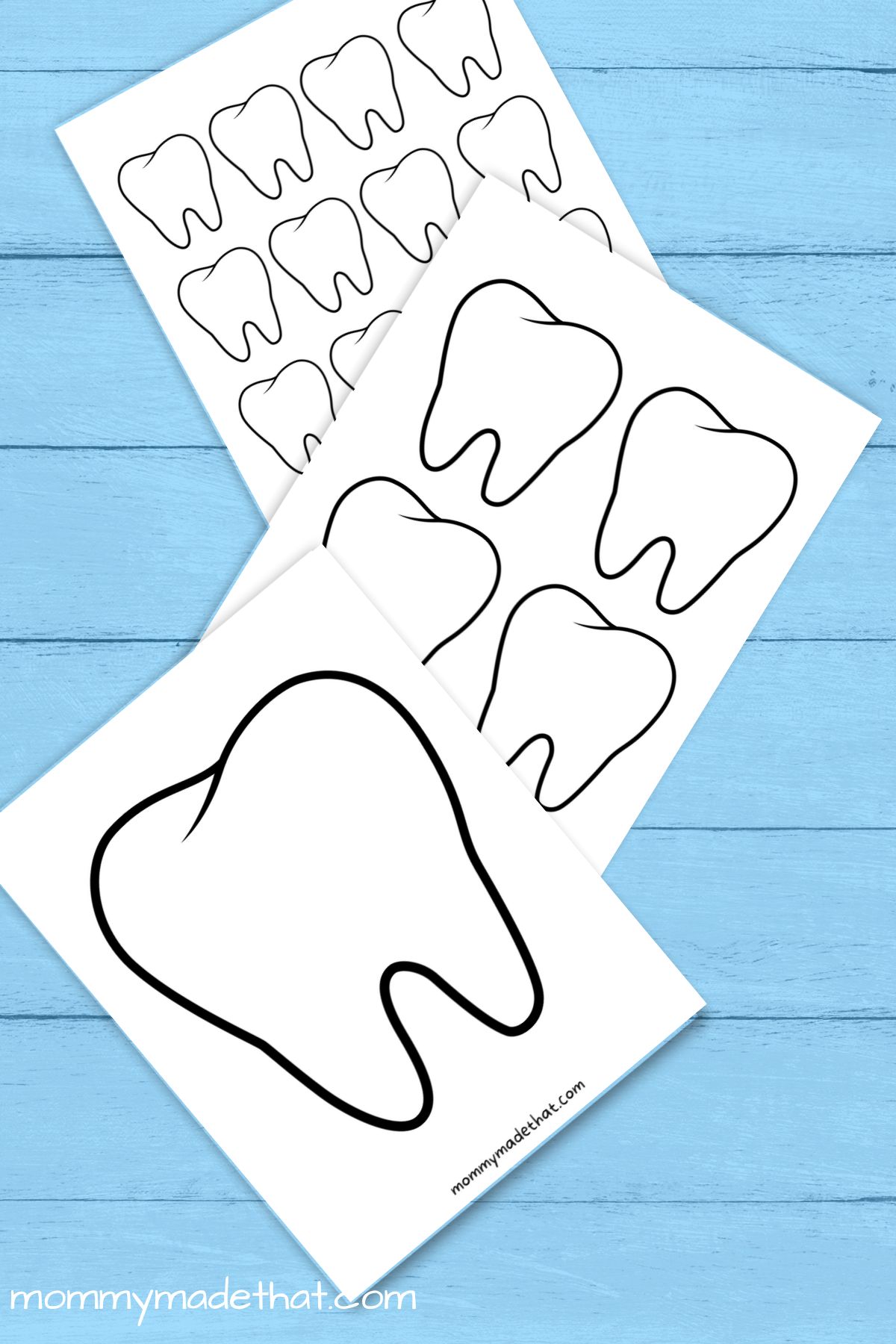 These templates can be used in a number of ways. One popular way is to use them as coloring pages. Simply print out the template of your choice and let your child go to town with some crayons or markers.
As they are coloring the template, talk to them about why it is important to brush their teeth and floss every day.
Another great way to use these templates is to cut them out and glue them onto popsicle sticks to create tooth puppets.
These puppets can then be used in skits or songs about brushing teeth, going to the dentist, or anything else you can think of!
Make a paper chain out of the tooth templates. Each day that your child brushes their teeth, they can add a link to the chain.
When the chain is complete, celebrate by taking your child to get ice cream or their favorite treat.
Play a game of "I Spy" with the template. We have on that has several teeth on a page. Color in a cavity here or there and have your child look for things like "a tooth that needs to be brushed" or "a cavity that needs to be filled".
As they are looking for things on the template, talk to them about why it is important to take care of their teeth.
The Printable Tooth Outlines
We have several different shapes and sizes of our tooth printables.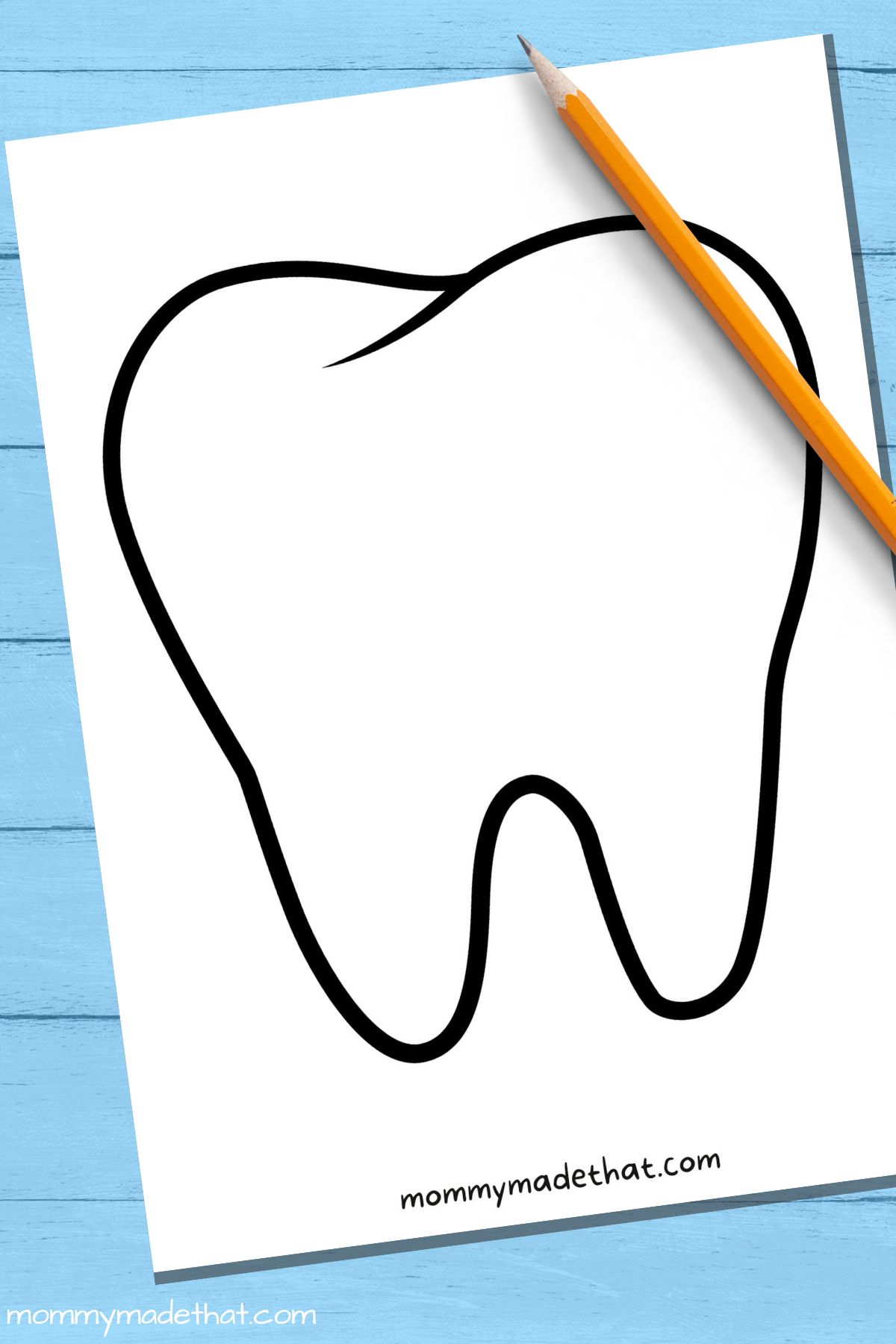 This large one is great for using as a coloring page or as a writing template. You could also use it to draw foods that are good for teeth, or foods that are bad for teeth.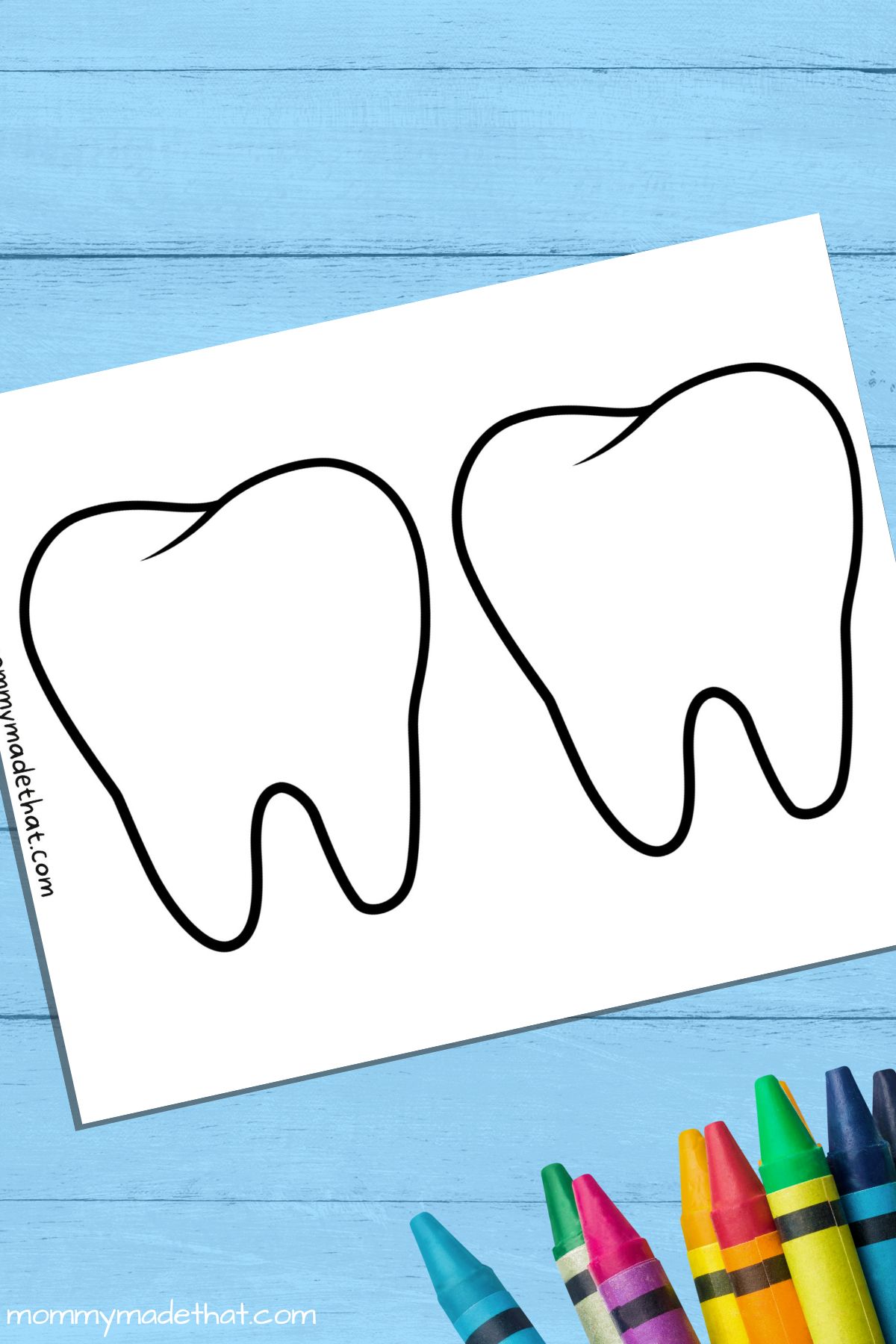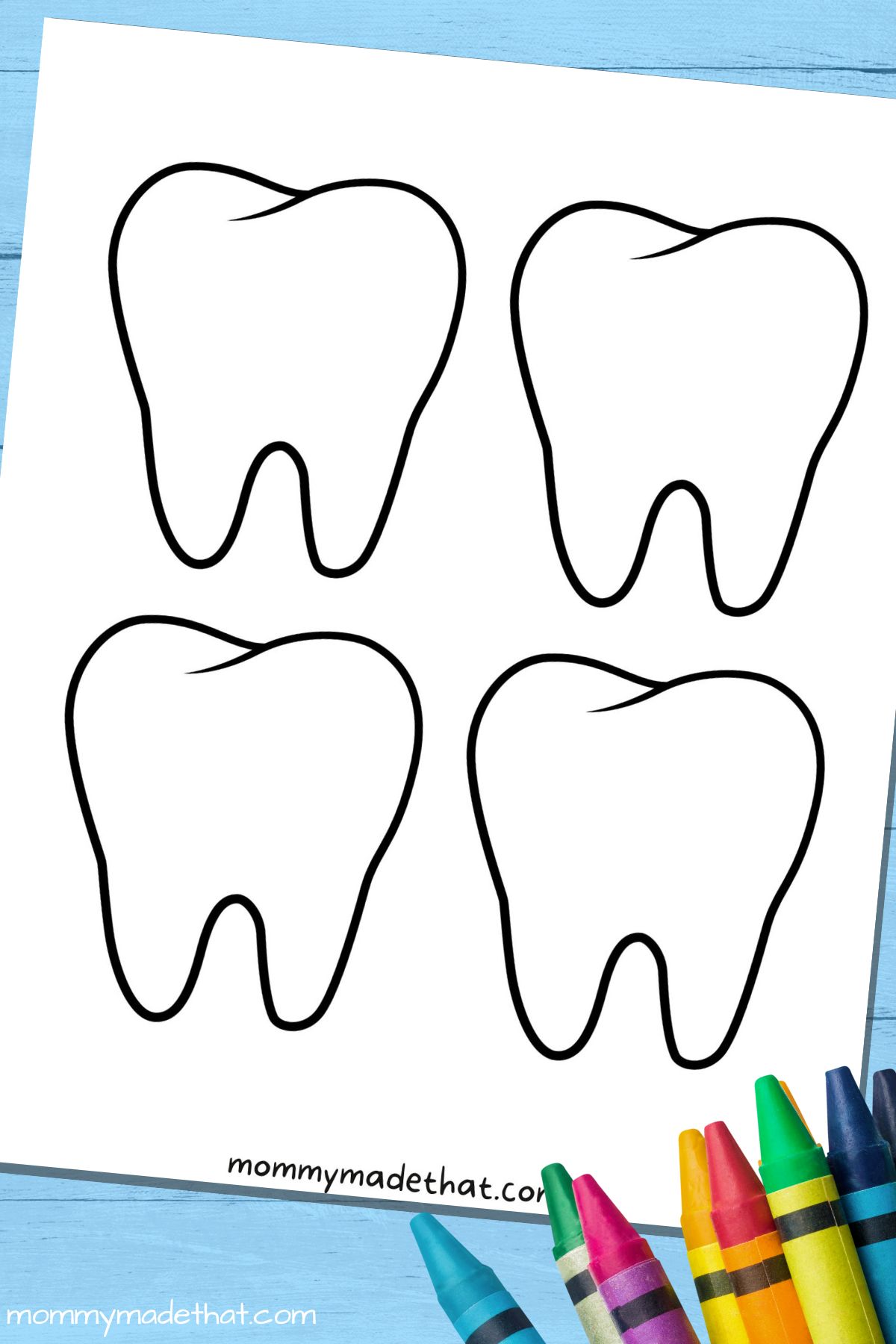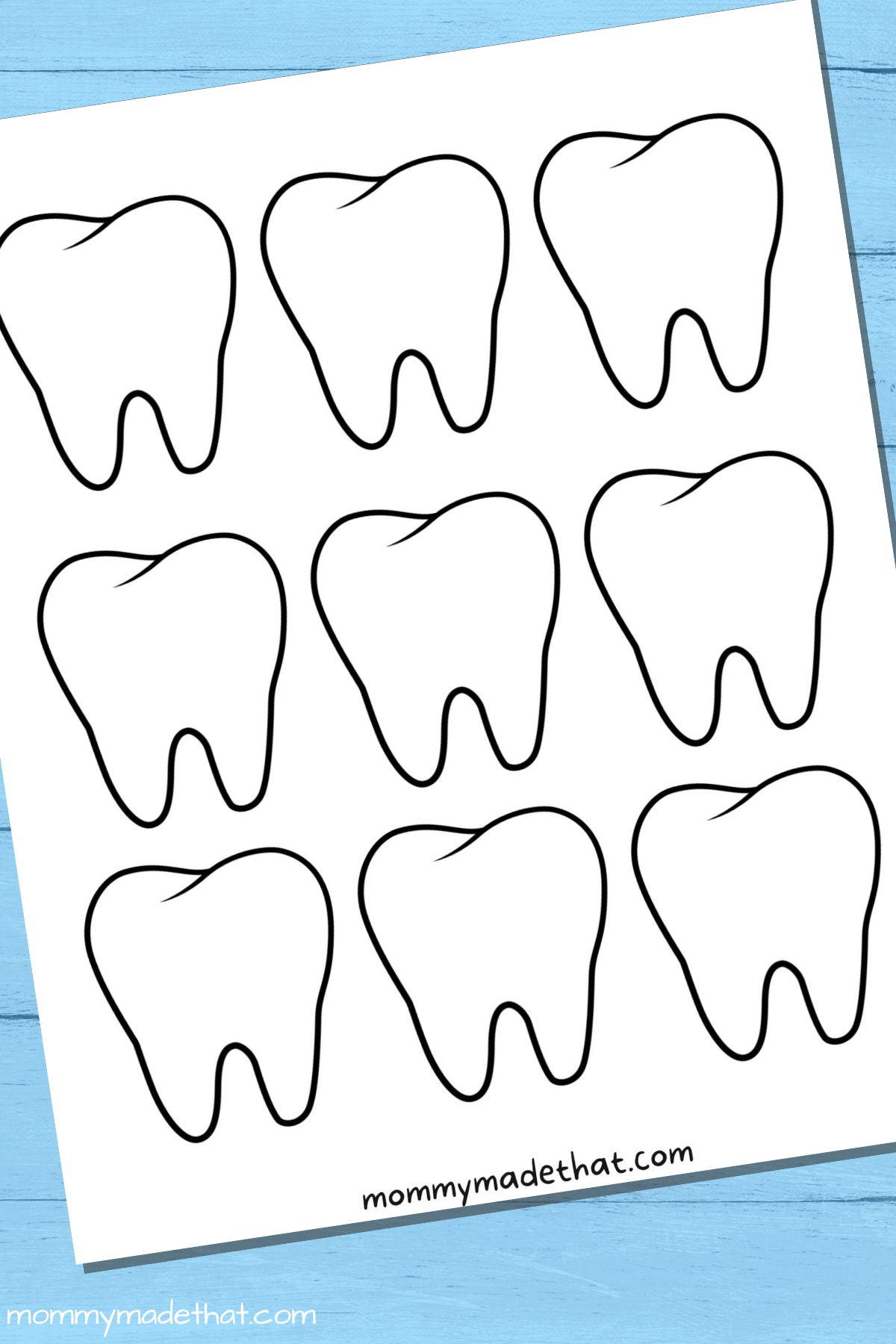 I love these smaller templates to use as a game. Color in a few teeth with "cavities" or gunk. Then let the kids point out which teeth need to be brushed or helped by the dentist.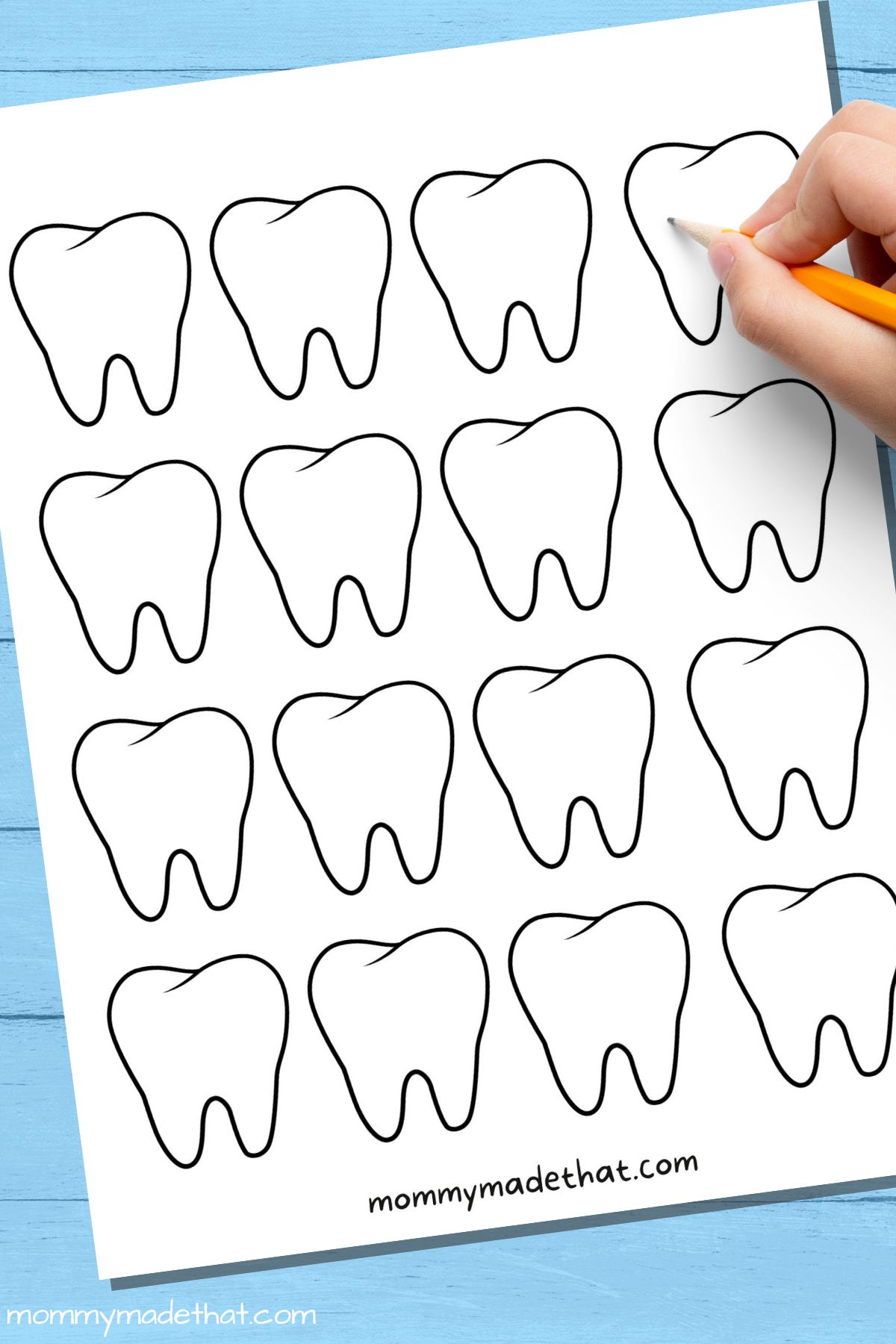 Grab the Free Templates
To grab all of our teeth outlines, put your email in the box below. We'll send all of the different sizes of teeth templates straight to your inbox.
These are for personal, community or classroom use only, please. Not for commercial use. But feel free to print out as many as you like.
These free printable tooth templates are a great way to teach kids about teeth in a fun and engaging way. Whether you use them as coloring pages or tooth puppets, your kids are sure to love learning about teeth with these printable outlines!