Cute Santa Face Templates (Free Printables!)
Today we have this santa face template we created, which is perfect for all sorts of Christmas crafts and activities.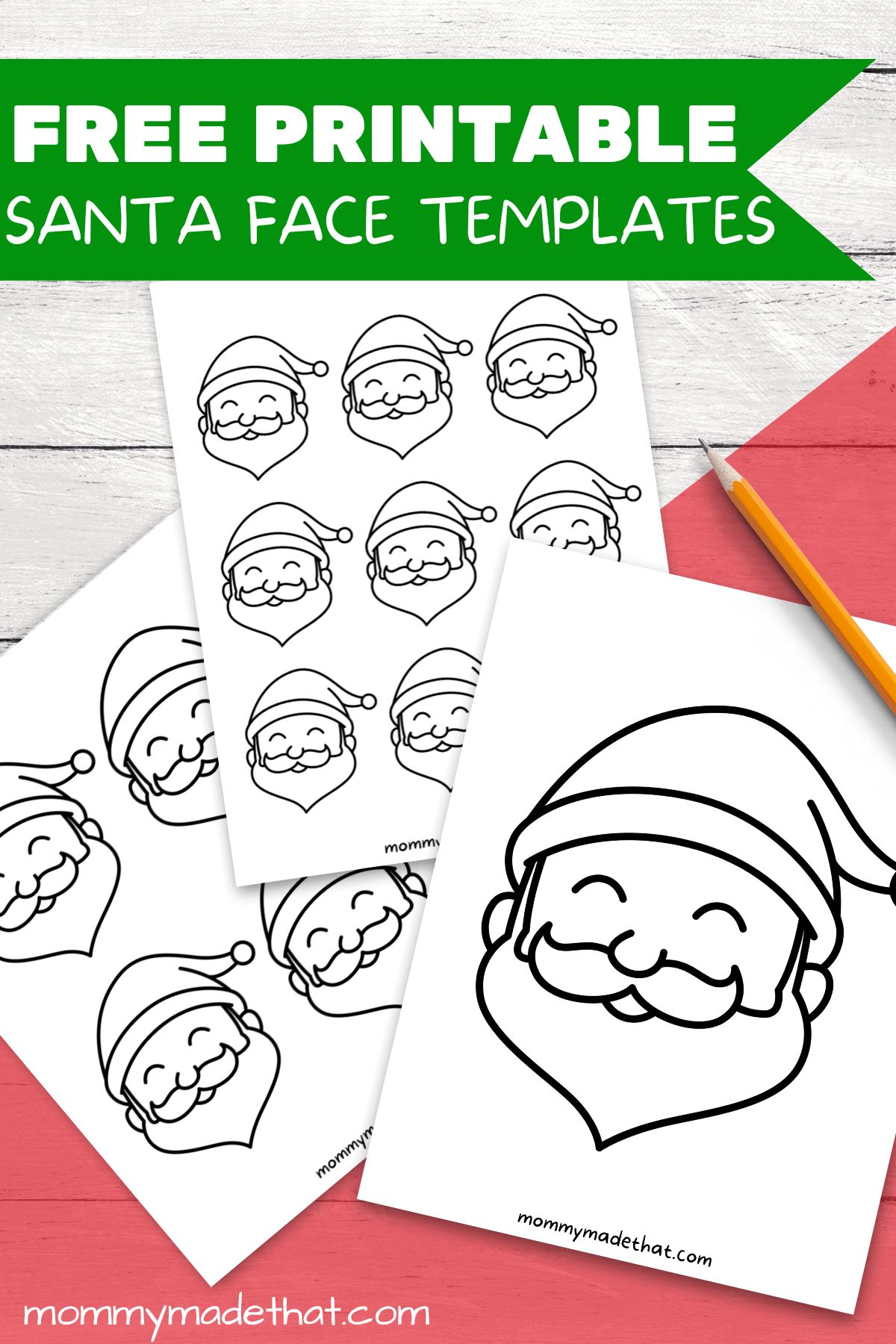 Looking for a fun and easy way to get into the Christmas spirit?
Look no further! Download our free printable Santa face and start crafting today.
This template is great for Santa crafts or to use for a variety of Christmas projects.
We offer a few different sizes too, so you can find the right one you need for your project.
These would work great with our other Christmas templates like our snow globe templates or our Christmas tree templates.
Ideas for Using the Santa Face Templates
One way you can use these templates is to create a Santa card.
Cut out on of the smaller templates and attach it to a piece of green paper folded in half.
Color in his hat and face with colored pencils or crayons.
Write a nice message inside and you've got a cute and unique Santa card to give to friends or family.
Another fun way to use the template is to create a Santa Clause ornament.
Cut out the template and color it in, paint it, and add glitter. Then maybe put a white pom pom on the end of the hat.
Whatever sparks your creative interest. Finally, attach a string and hang it on the Christmas tree.
Use them as gift tags for presents you want to give out.
Cut out the smallest templates and attach them to the bow of the gift, with their name and a sweet message written on the back.
Or if you're having a Christmas party, you can use them as place cards.
Print out the templates and write each child's name in Santa's beard.
They can find their place easily with a cute Santa face to greet them.
The Printable Templates
We created a few different templates of Santa's face. We have a very large one, which makes for a great Santa coloring page.
We also have this version of a printable Santa's face, where they're a bit smaller and have 4 to one page.
This one is great for using to decorate a bulletin board, to use for classroom activities, or to use to make Santa ornaments.
And finally, we have an even smaller version of Santa's face, with 9 to a page.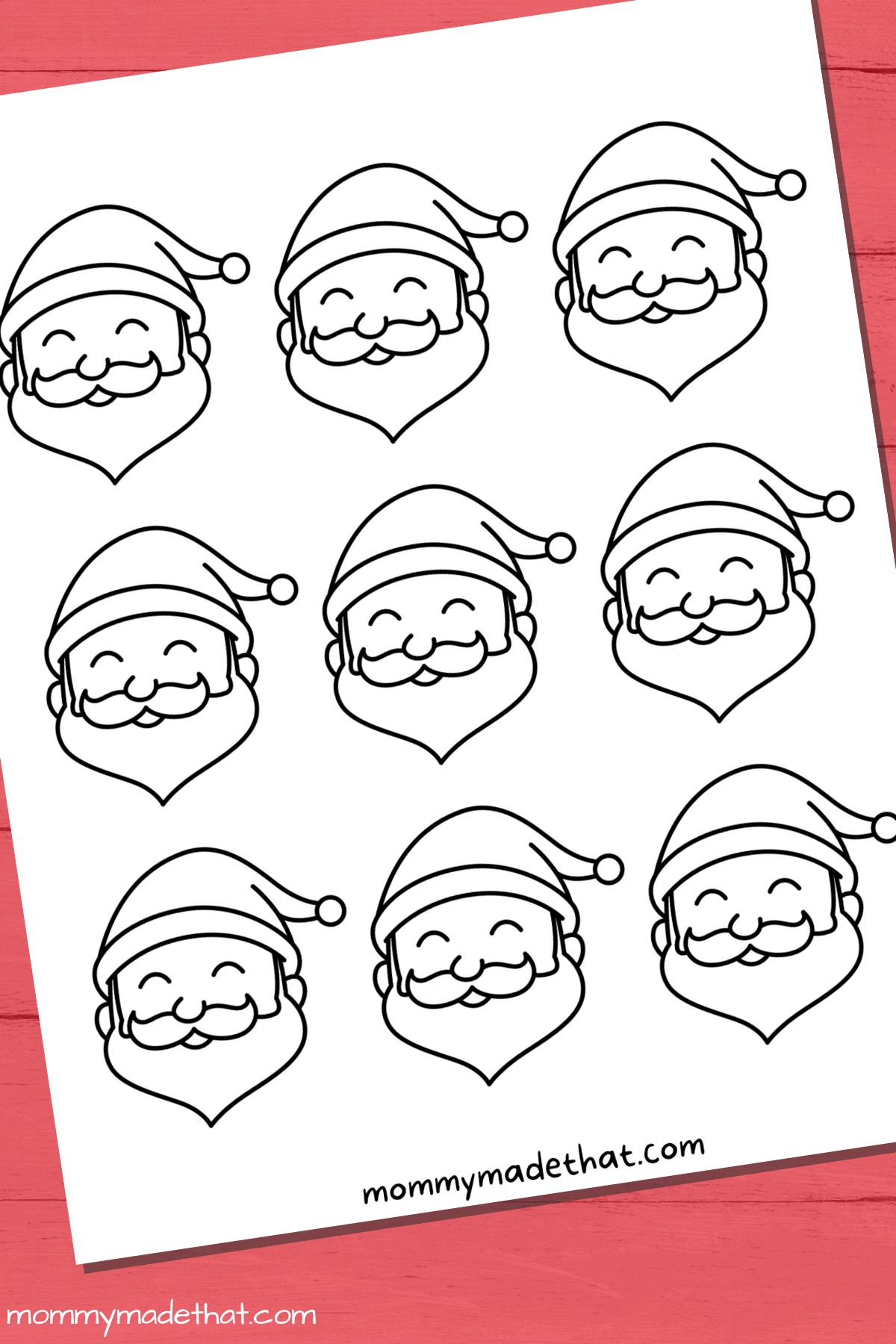 I think these ones would be fun to print out and use as tik-tak-toe markers.
One side can color in the Santa hats green and the other red. Cut out all their pieces and use them to play the game.
How to Grab the Printables
To grab our printable Santa face templates, enter your email in the box below.
We'll send all three templates straight to your inbox, and let you know when we have other freebies as well. (We are constantly adding lots of free printable templates!)
Make sure you check out our other Christmas printables! We have lots of fun games, activities, ornaments, coloring pages and craft ideas!
What's your plan on using our printable Santa faces? Let us know and give others some good ideas!