Free Printable Balloon Templates (Different Sizes!!)
Today we created some fun balloon templates perfect for all sorts of fun crafts or activities. We hope you enjoy them!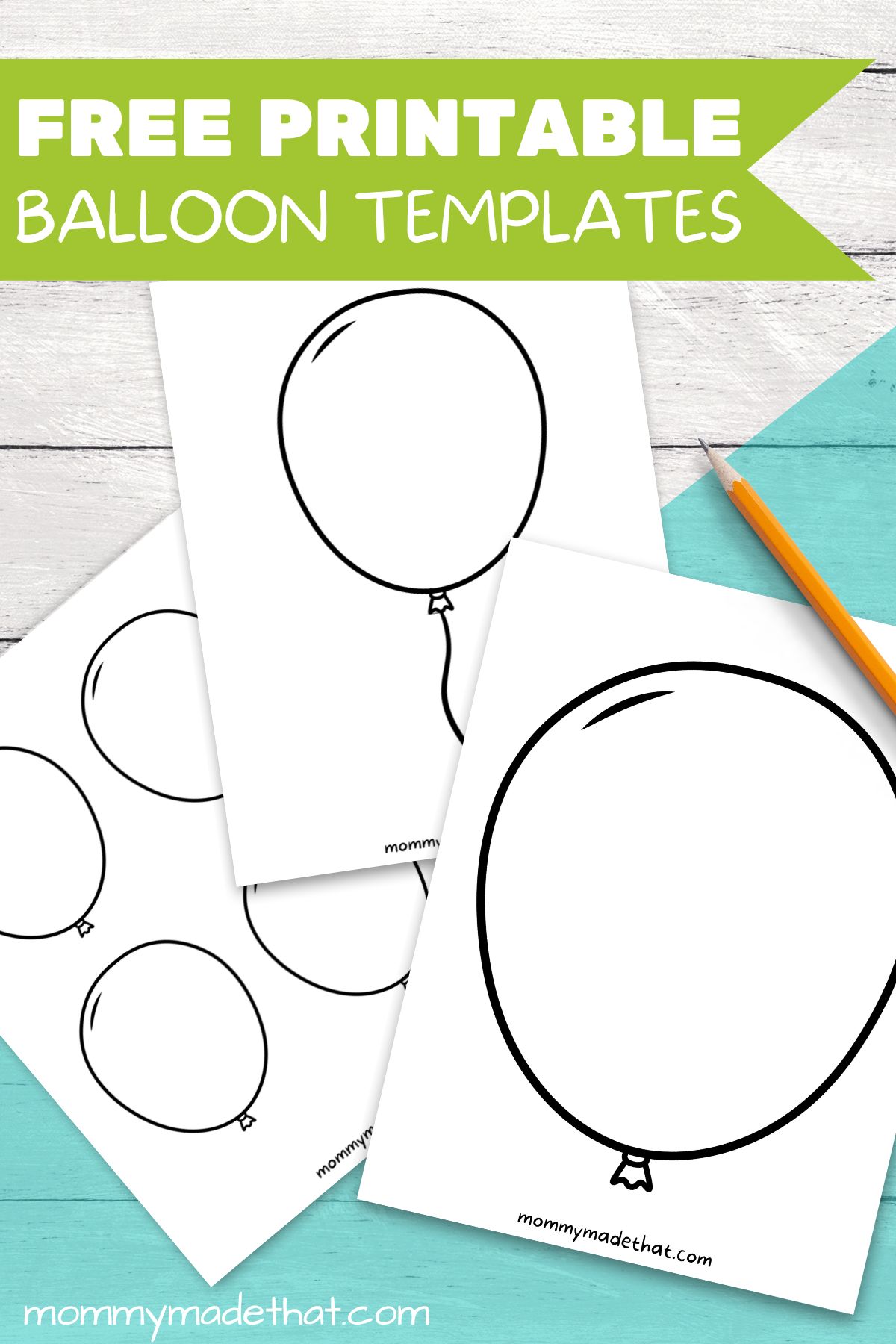 These printable balloon templates are completely free and perfect for various balloon crafts or classroom activities.
Ways to Use the Balloon Templates
These free printables are perfect for decorating a birthday bulletin board. Just print out the balloons on colored paper, cut them out, and glue or tape them to the bulletin board.
You can then add each child's name to a balloon and their birthday.
The balloon templates can also be used to create birthday cards. Simply print the template onto cardstock, cut out the balloon shape, and decorate as desired.
Glue it to a piece of paper folded in half and add a birthday message inside and you've got a cute and easy birthday card!
Another fun way to use the balloon outlines is to create a birthday mobile.
Just print out the balloons on colored paper, cut them out, and string them up with some clear fishing line.
This makes a really pretty decoration for a birthday party!
You could also use them to draw a big letter into each balloon, spelling out Happy Birthday as a party banner.
Large Balloon Templates
We've included a few different large templates. One is a plain balloon, one includes a string and then one with two balloons together.
These are good for kids to use as coloring pages or for writing activities.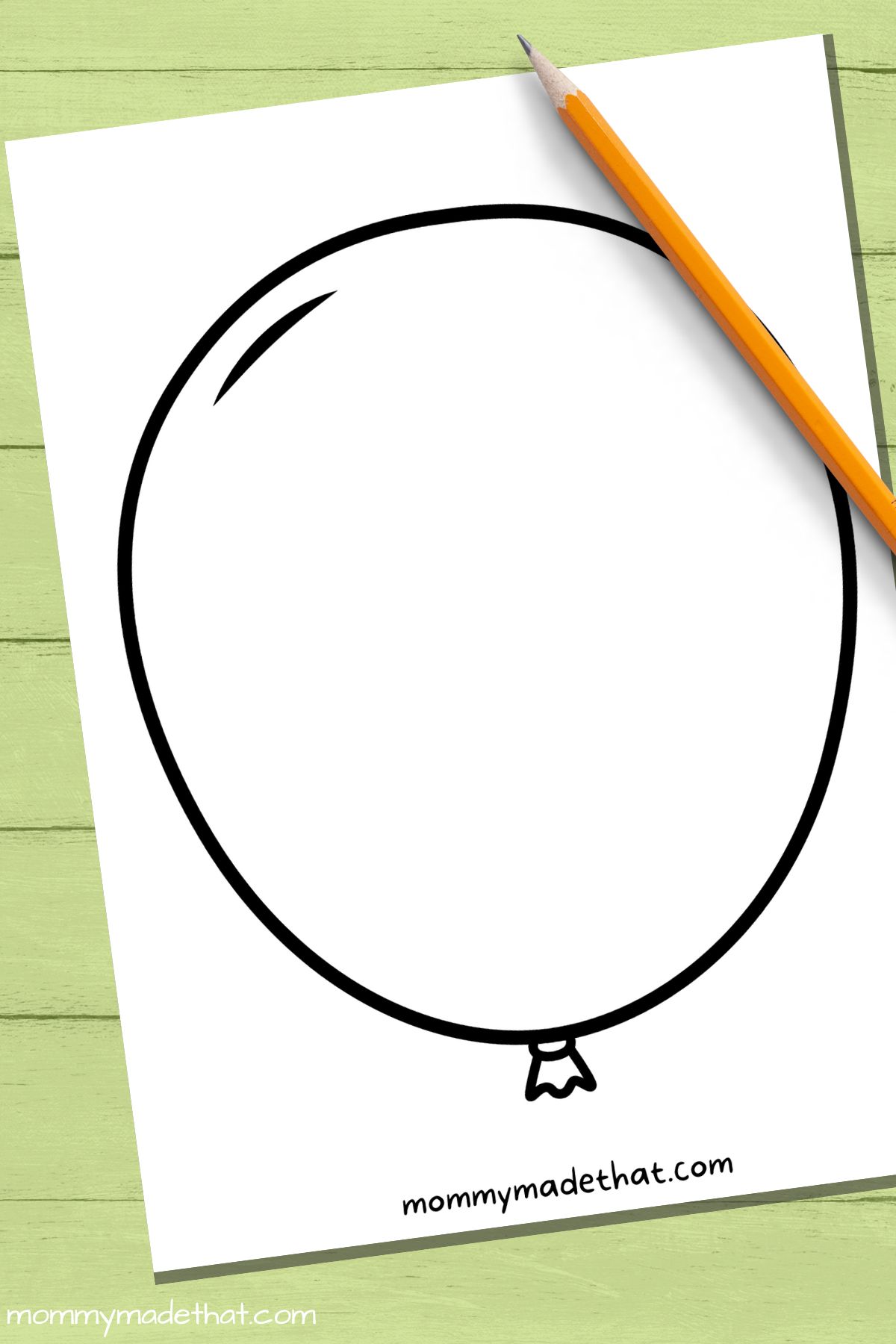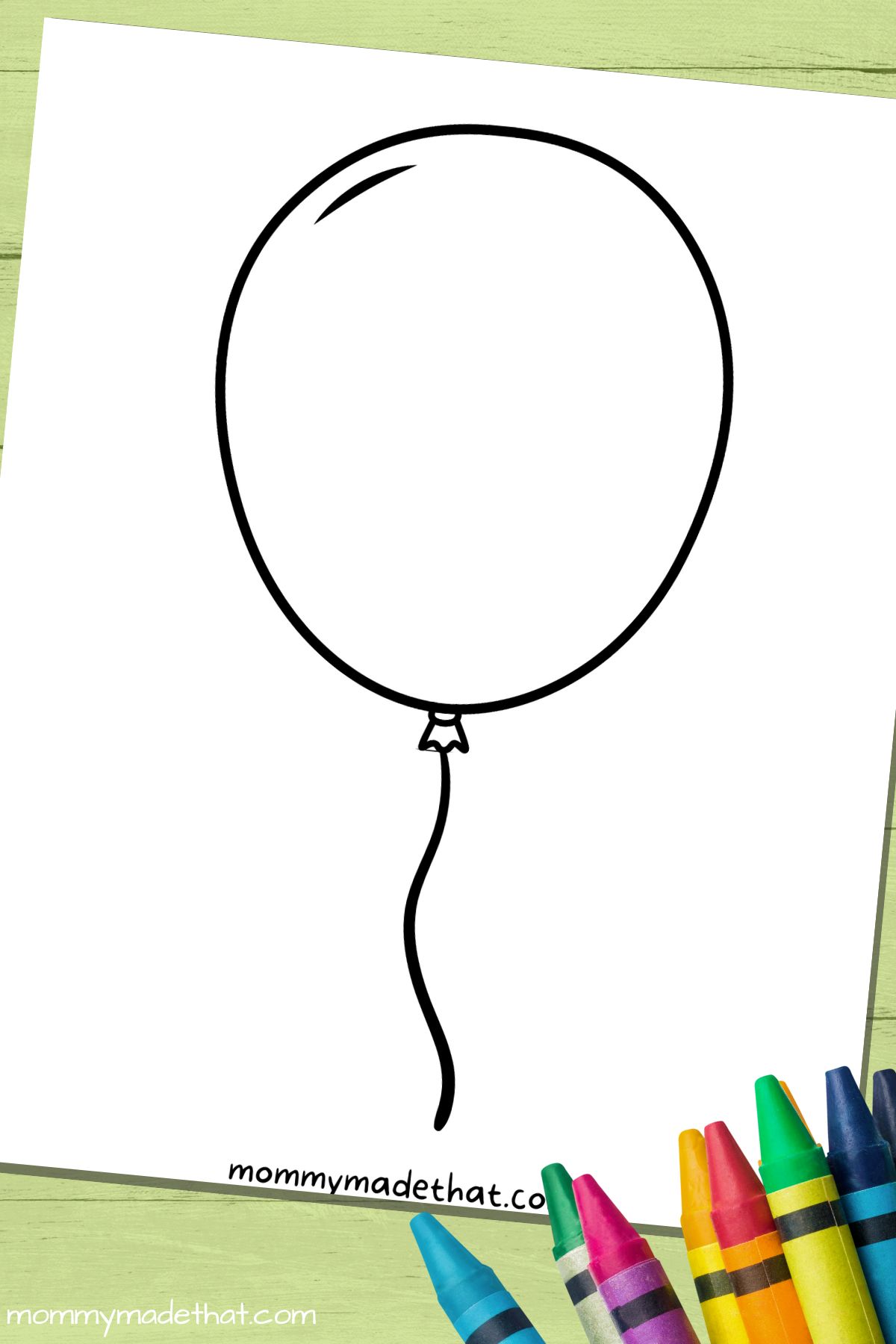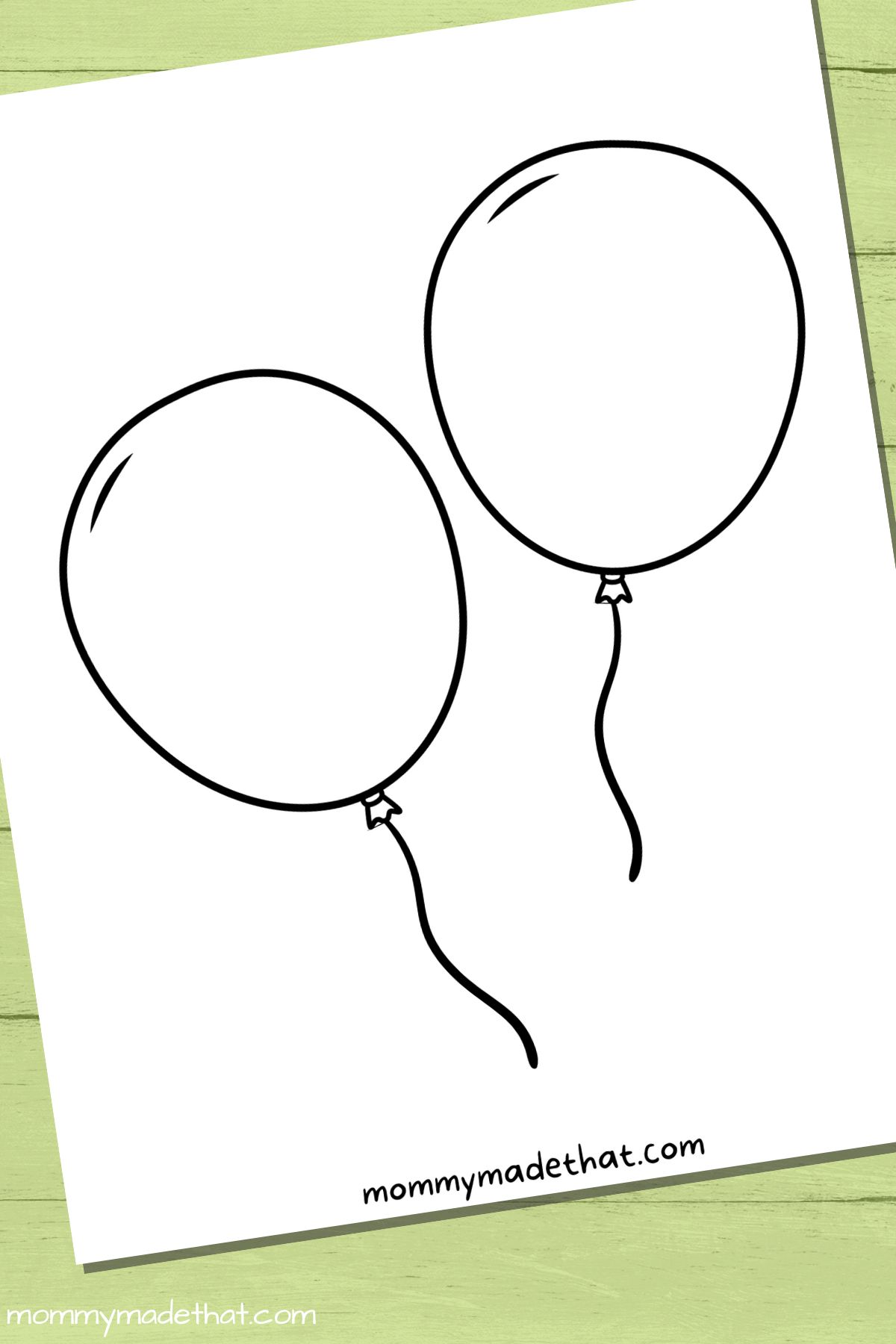 Small Balloon Templates
We also have a couple of smaller balloon templates. These are great for bulliten boards and for classroom activities.
Or to use as a banner or garland when strung together.
They're also great for kids to practice drawing skills by tracing the balloon outlines.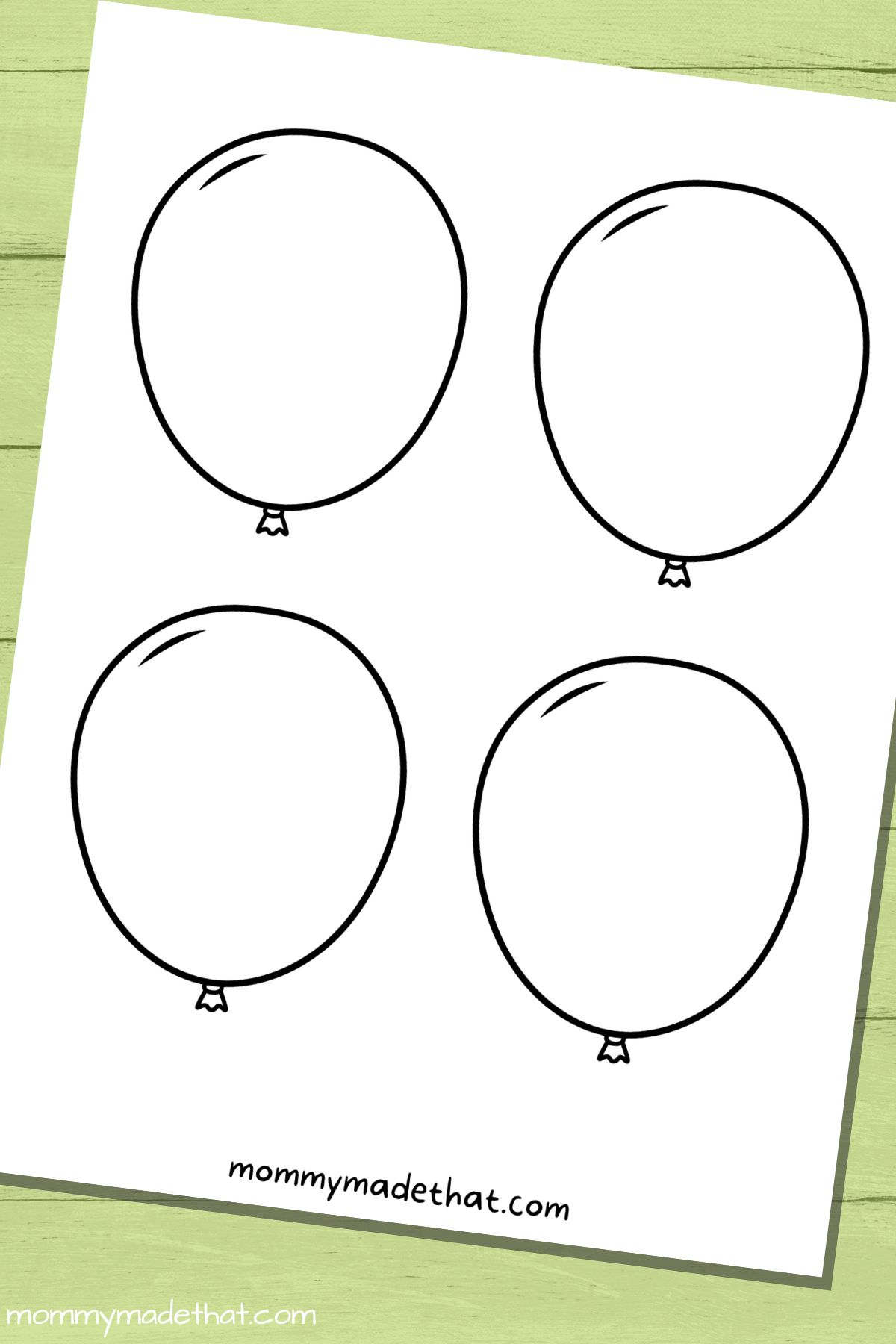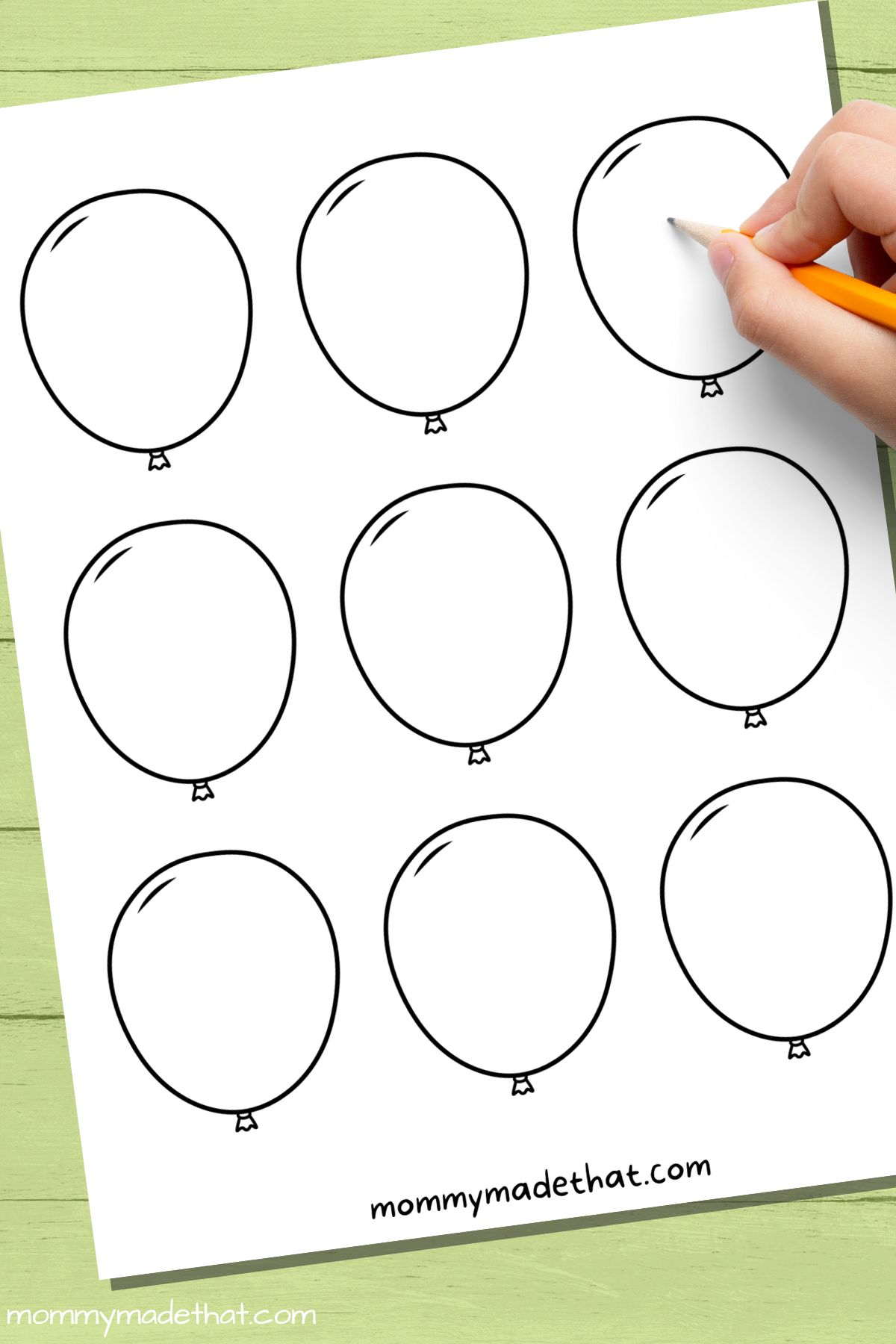 Grab the Printables
To grab the free printable balloon templates, put your email in the box below.
We'll send the PDF file straight to your inbox. Then you can download the template you want and print it out!
These are for personal or classroom use only, not for commercial use. But feel free to print out as many of the free printables you like.
What will you be using the balloon outlines for? Let us know in the comments.