Cute Fox Mask Template (Free Printables)
Today we have this adorable free printable fox mask template! It's perfect for creating your own cute little woodland fox mask.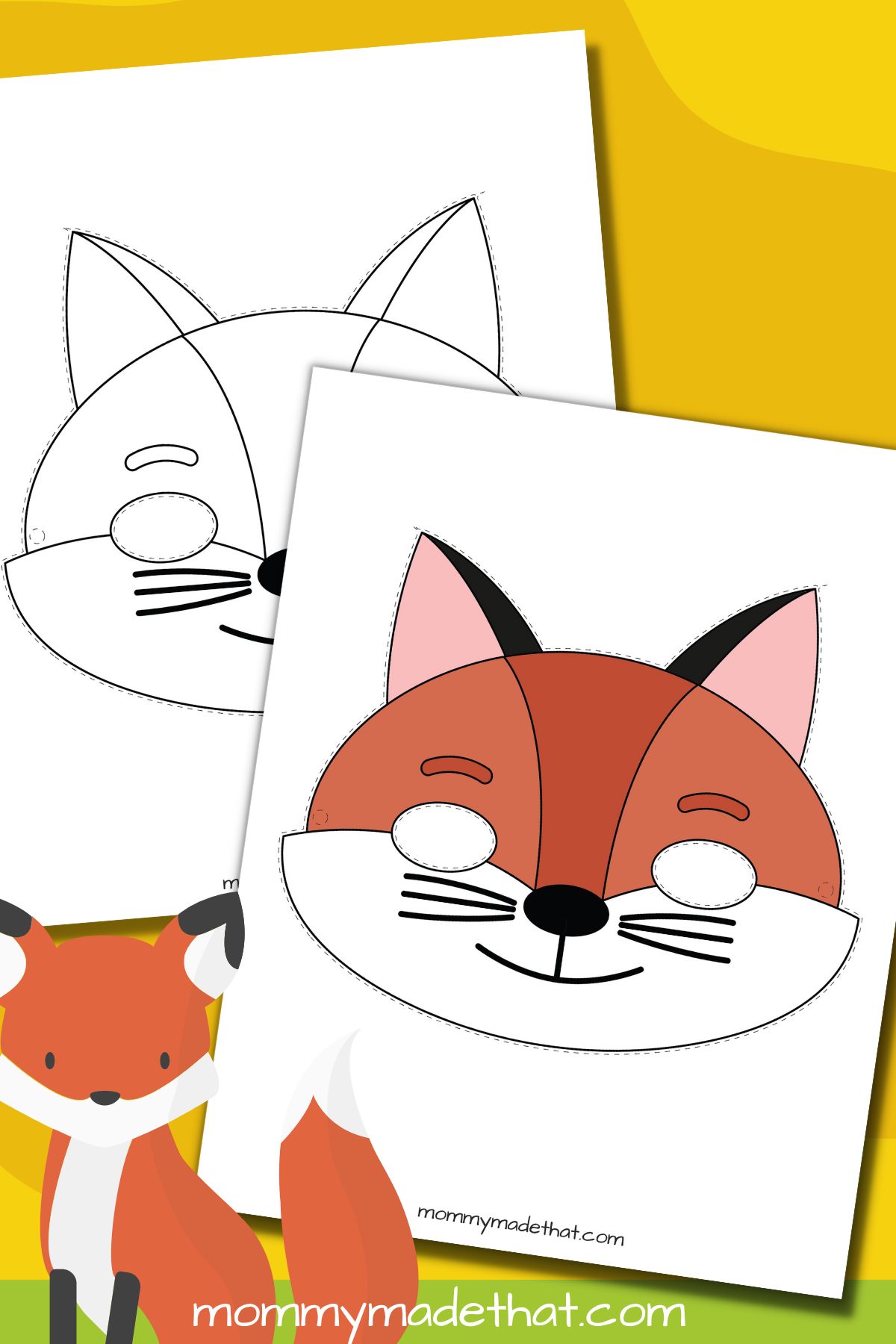 This simple and fun fox mask is great for kids of all ages, as well as adults who want to get into the playful spirit!
Our easy-to-follow instructions and printable template make it quick and easy for you to create your own beautiful mask.
Wearable paper masks are the perfect, inexpensive activity that the whole family will love.
There's something about putting on a mask that helps transform kids moods and inspires their creativity.
We've got lots of fun printable animal masks like our printable mouse mask and our pig mask templates.
These printables are great for playing make-believe, putting on an impromptu play or pairing with learning activities.
The Printable Fox Masks
We've included two different versions of our fox mask. The first is a colorful fox with shades of oranges, pink and black.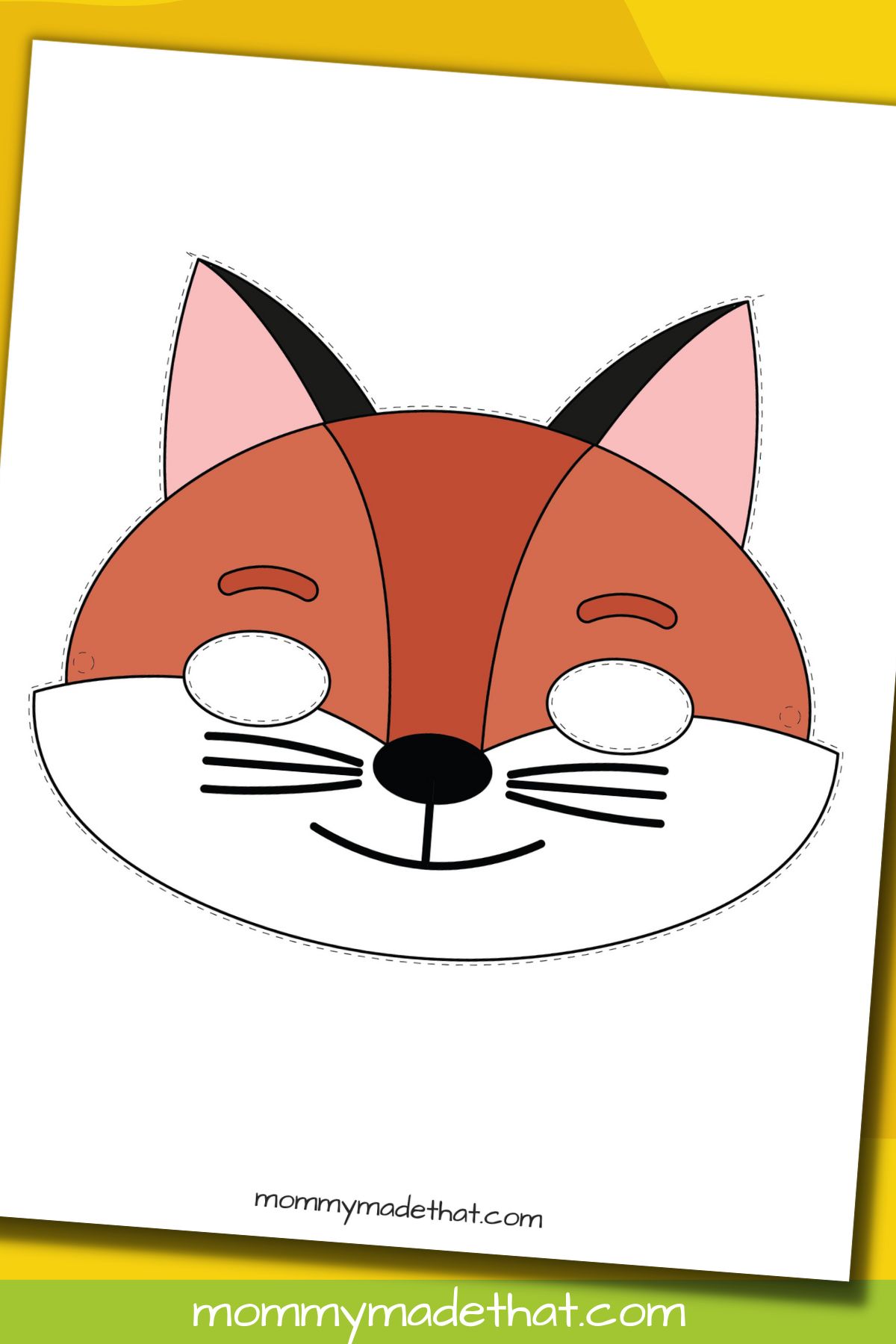 We also include a black and white mask template which is perfect to use as coloring pages.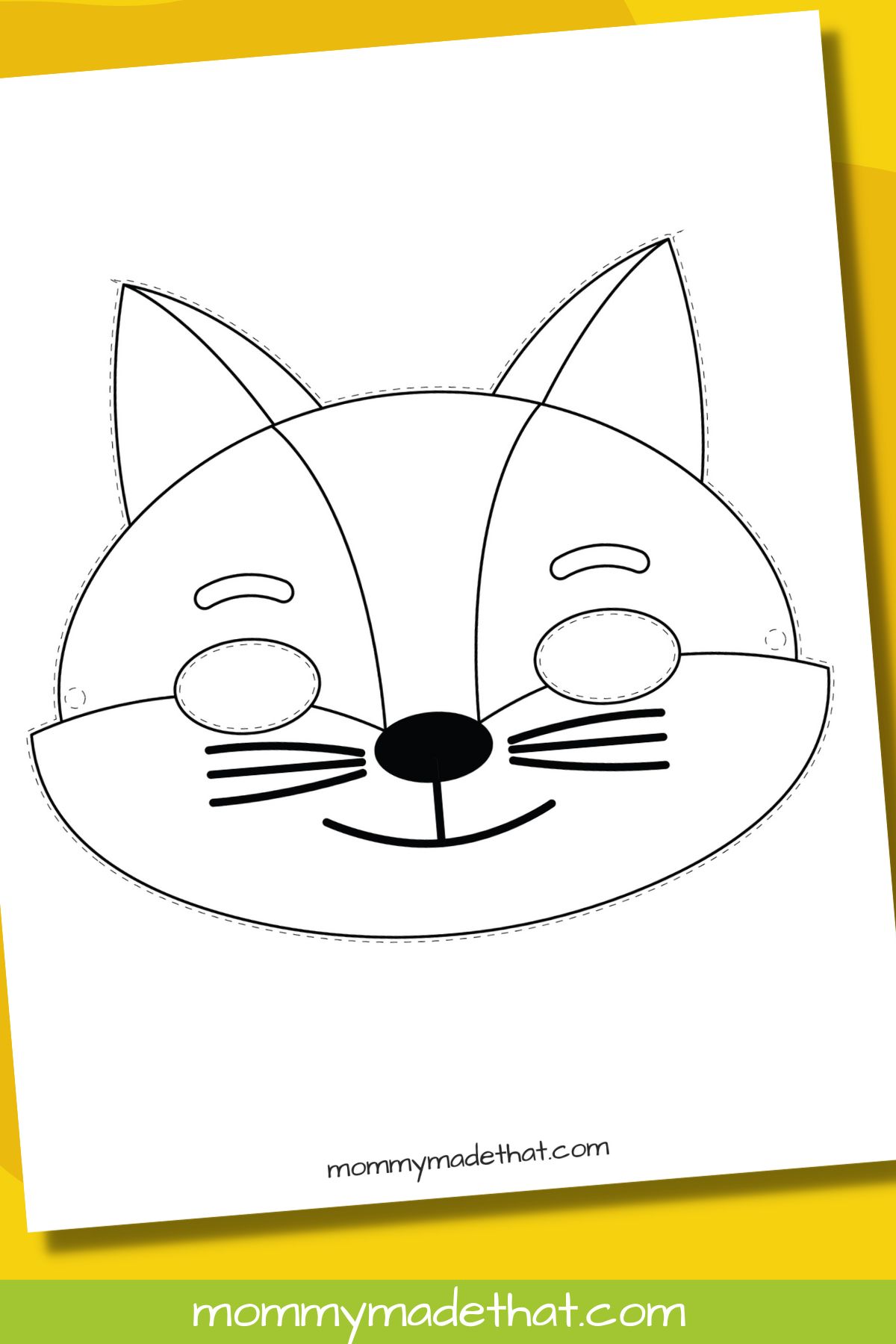 This one is great to use as is or as an outline template if you plan on creating your masks out of felt or foam paper.
These masks are great for all sorts of activities for kids. They're great to use for coloring and fine motor skills like cutting.
If you have a classroom, print out a bunch of the black and white ones and let the kids go nuts coloring, cutting and decorating with random craft bits.
How to Assemble Your Mask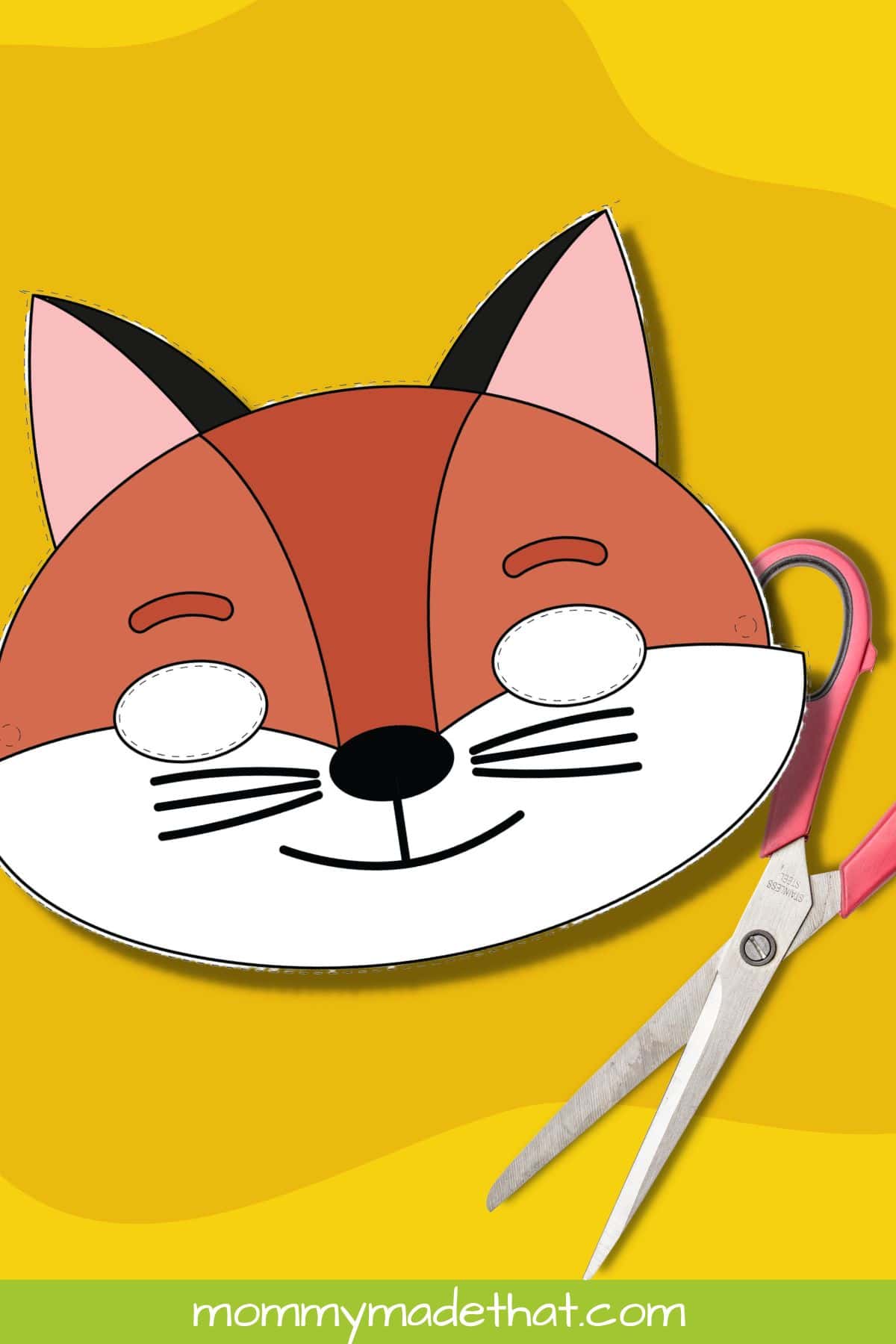 First, download our pdf files on printer paper or cardstock. Cut out the fox face around the dotted lines.
Create holes on either side of the fox's head where indicated by the dotted circles.
Then cut out the eye holes.
Decorate your mask if you'd like. You can color it, add gemstones, glitter or anything else you'd like to make your own creation.
Then attach an elastic band or string and tie off.
And that's it. You have your very own wearable paper fox mask.
Grab the Free Fox Mask Template
To grab the printable masks put your email in the box below. We'll send the files straight to your inbox.
These are for personal or classroom use only, please. Not for commercial use. Thank you!
Printing tips* Our PDF file comes with both versions of the paper fox mask in one. To save ink and paper, you can print out only one version by going to your printer settings.
Then select "pages" and print out just the page number you'd like.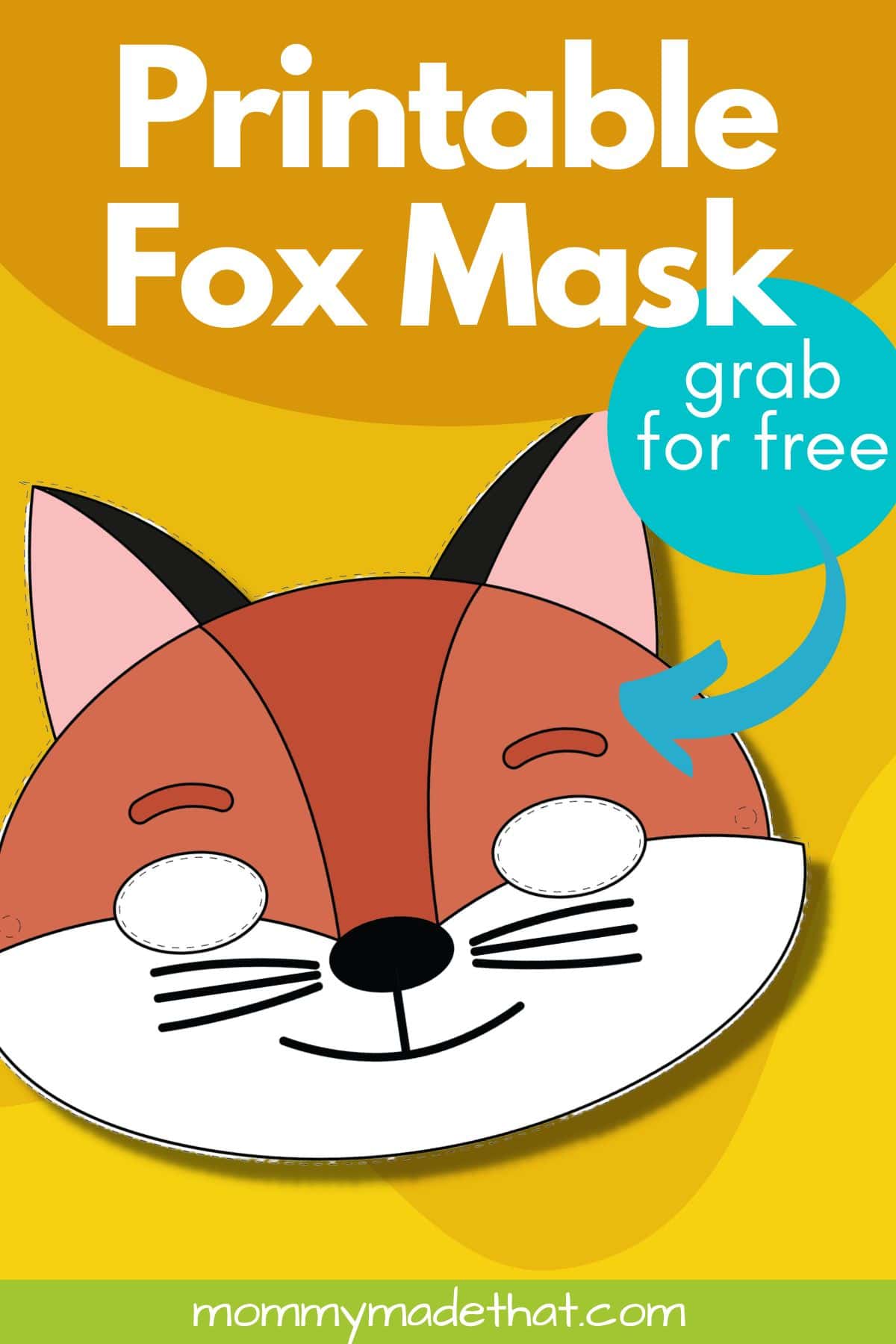 What do you plan on using these masks for? Let us know in the comments.