Adorable Mouse Mask Template (Free Printable!)
Today we have a cute free printable mouse mask template! It's perfect for letting kids (and adults) make creative mask projects.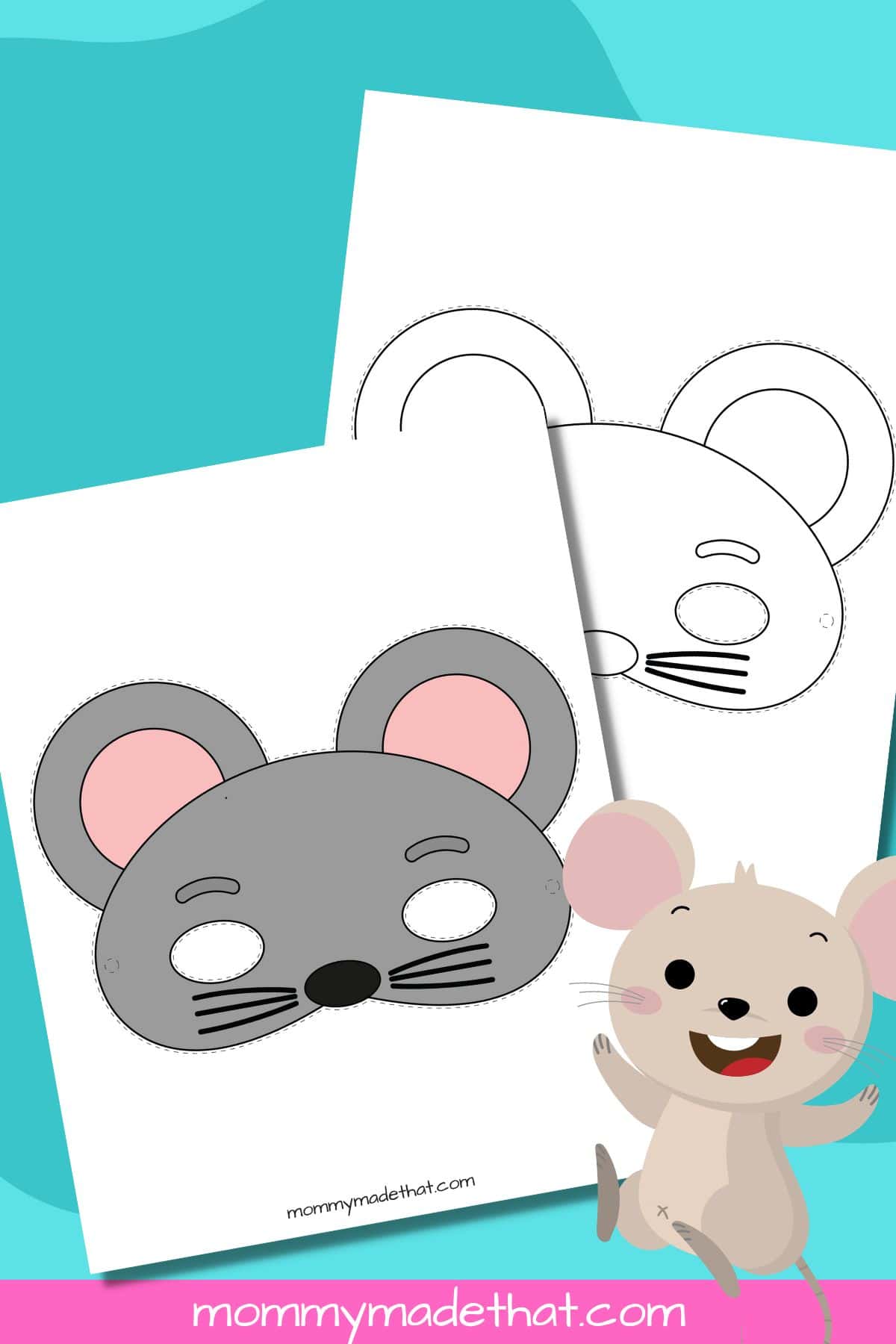 Kids love the chance to be creative, and what better way than with this free mouse mask template?
Whether you're looking for a fun project to do at home, an accessory for a costume, or just some fun playtime, your kids will love these printable mouse masks.
What I love about all of our printable masks is that they make the perfect starting point for fun craft projects.
It's easy enough that even young kids can get involved in making something special – just print out the template and let their imaginations run wild!
They can decorate it with all sorts of paints, markers, and glitter.
Even better, they can glue on other materials like fabric, feathers, buttons and more to give the mask an extra-special touch.
Make sure to check out our other printable masks like our bear mask and fox mask template.
The Printable Mouse Masks
We have two versions of our mouse masks for you to grab. The first one is a colored version that includes grays and pinks.
Just print, cut and add some string and you have an instant mouse mask.
We also have a printer-friendly black and white version. Just a simple mouse face outline.
This makes for a great coloring activity or to make any color mouse of your choosing.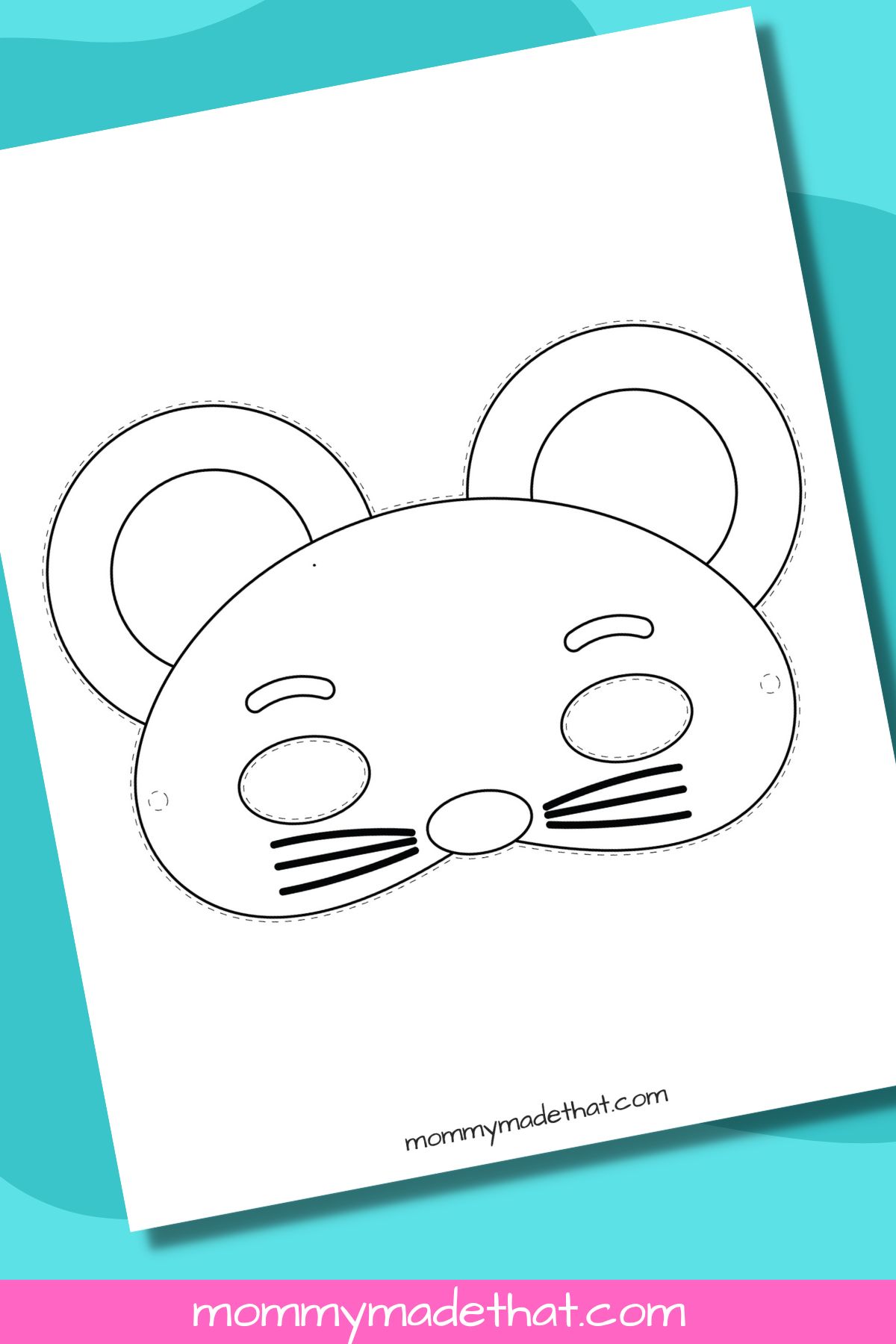 This is a great activity to pair with learning activities like reading if you give a mouse a cookie.
How to Assemble the Mask
It's super easy to assemble this mask. First download the file and print out the mask you'd like to use.
The PDF file comes with both versions of the mask. So under setting select pages and put the page number of the mouse you'd like to use.
Cut around the mouse face on the dotted line. I recommend using cardstock for a more durable mask.
Then make holes on either side of his face where indicated by the dotted circle. A hole punch makes this super easy.
If you are using the black and white mask, decorate and color as desired.
Finally, string through enough elastic string to allow the mask to be worn around the wearer's head and tie off.
That's it! Your mask is ready to use.
Grab the Free Templates
To grab our free printable mouse masks put your email in the box below. We'll send the templates straight to your inbox.
These are for personal or educational use only, please. Not for commercial use. Thank you!