Adorable Snow Globe Templates (Free Printables!)
Looking for a snow globe template? We've got just the thing! These templates are perfect for creating fun snow globe crafts and activities during the holidays!
Our free snow globe template is perfect for creating your own little winter wonderland or coming up with fun winter craft ideas.
It's one of my favorite free Christmas printables that we have!
Simply print out the template and create your scene inside! Or you could always grab one of our snow globe coloring pages.
There are tons of ways you can use these snow globe outlines. So grab the printable and get started crafting!
Craft Ideas using our Snow Globe Templates
There are tons of ways to use the templates, from learning activities to Christmas crafts!
They make great coloring pages, Christmas decorations and fun craft templates.
Other ways you can use the templates include:
Drawing: You can use the blank snow globe craft template to create your own fun little scene.
It's great for creating a winter scene, but these aren't just limited to cold weather ideas.
You can also use them for other fun holidays like Valentine's!
Create a collage: Another fun activity is to create a collage in your snow globe.
Print out the printable template and then find lots of images from magazines.
Set them out with some glue sticks and let the kids pick and choose images to add to their globe.
Multimedia art: Another fun idea is to set our random craft supplies.
Let the kids go wild drawing inside their globe and adding bits and pieces to decorate them with.
Supplies I'd recommend using include pieces of colored paper or construction paper, pom poms, cotton balls, white paint and q tips (to paint snow) and pipe cleaners. You can find lots of great craft items at the dollar store!
Combine with other templates: You can also grab one of our other Christmas printable templates and pair them together.
Cut out our gingerbread man templates and create a cute gingerbread snow globe.
One of our Christmas tree templates would be great too!
We have two different types of snow globe templates, in different sizes. A blank snow globe outline and a winter wonderland snow globe.
Blank Snow Globe Templates
Our blank snow globe template is perfect for creative crafts.
We've got it in 3 sizes total.
A very large blank printable snow globe template.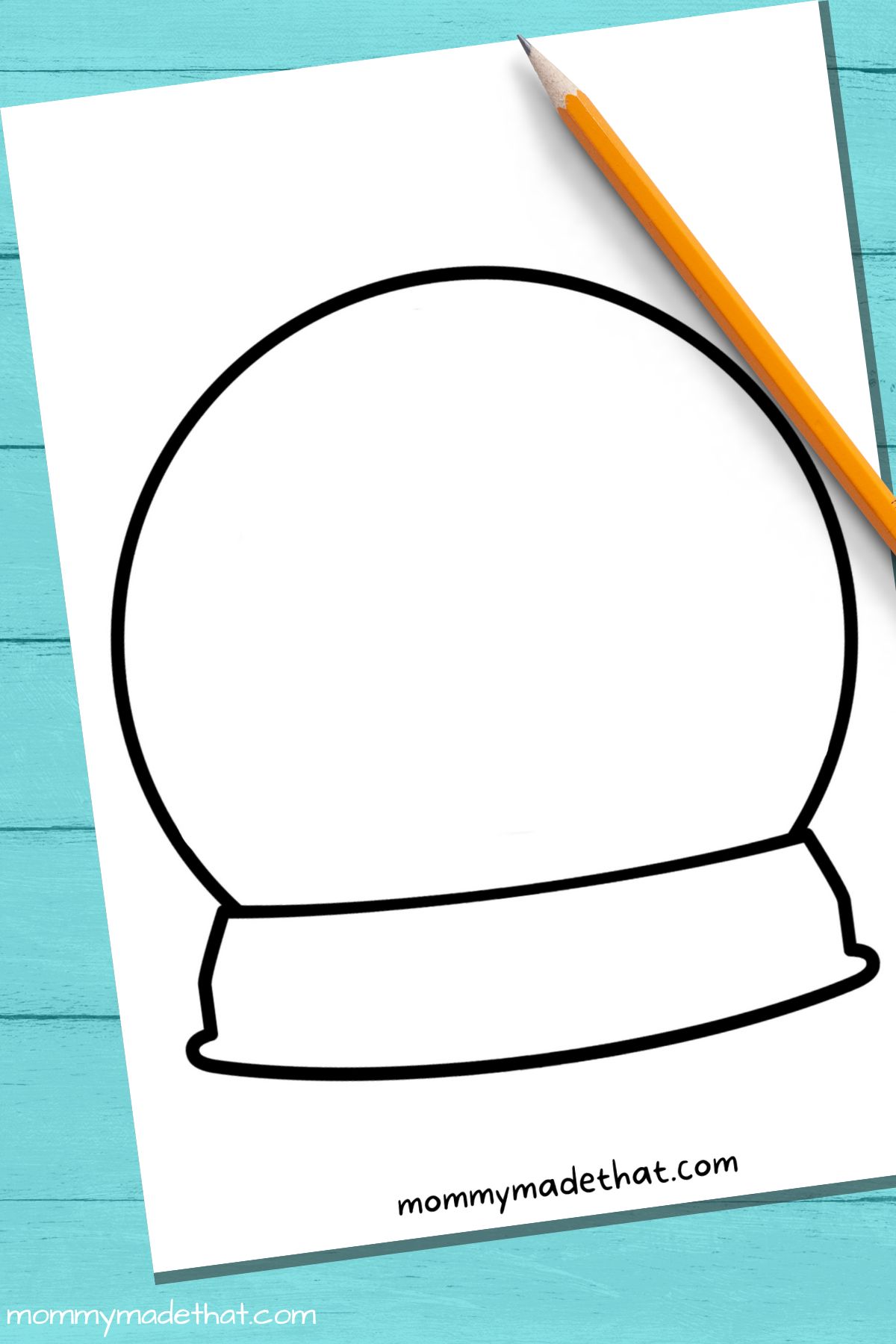 One with a few medium sized snow globes.
And lastly, one with several small sized snow globes.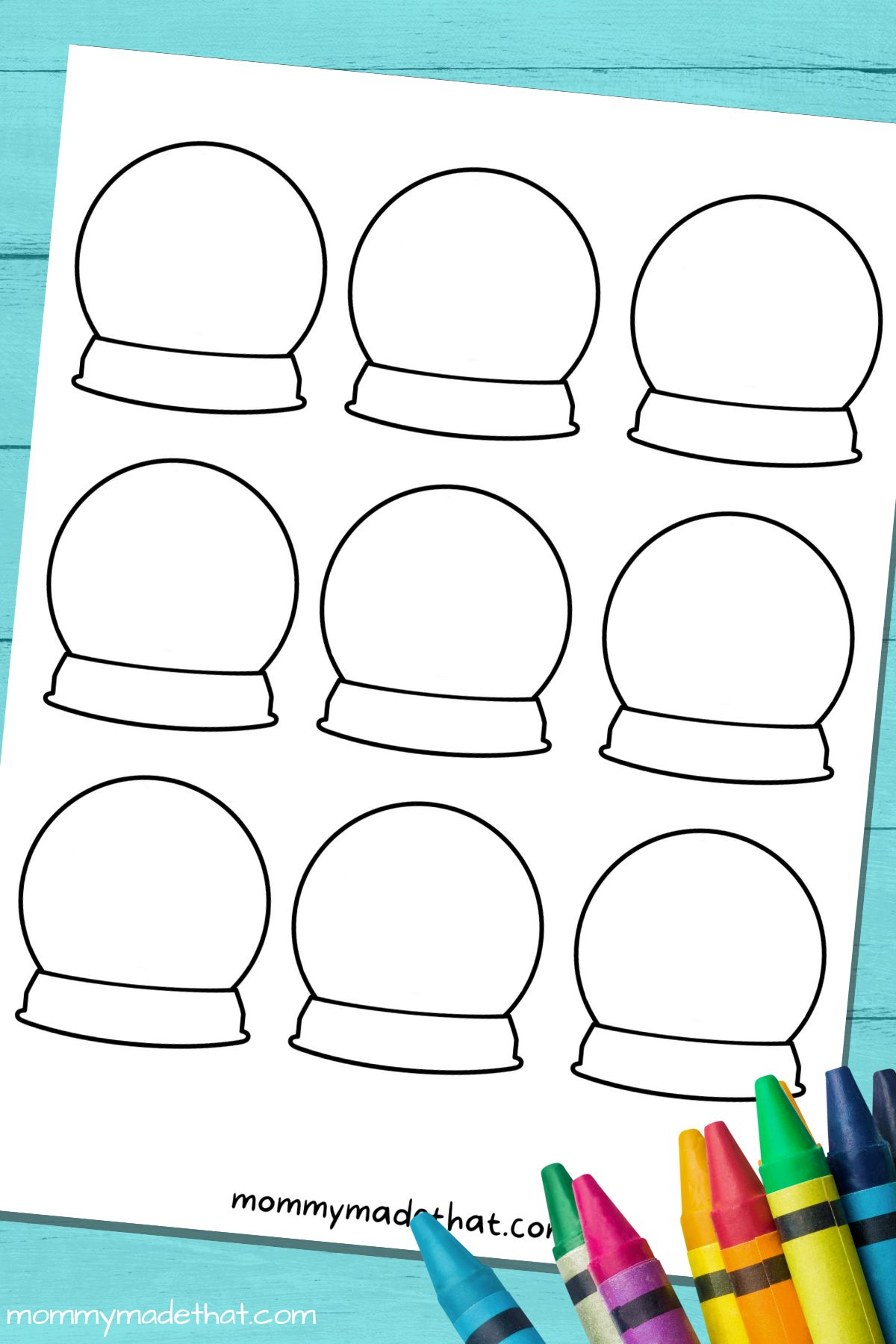 Winter Wonderland Templates
The second types of template we have are the winter wonderland ones.
Which really is just a snowy house scene with a pine tree.
But they're lots of fun and make for a great Christmas printable.
The big snow globe is perfect to use as a coloring page.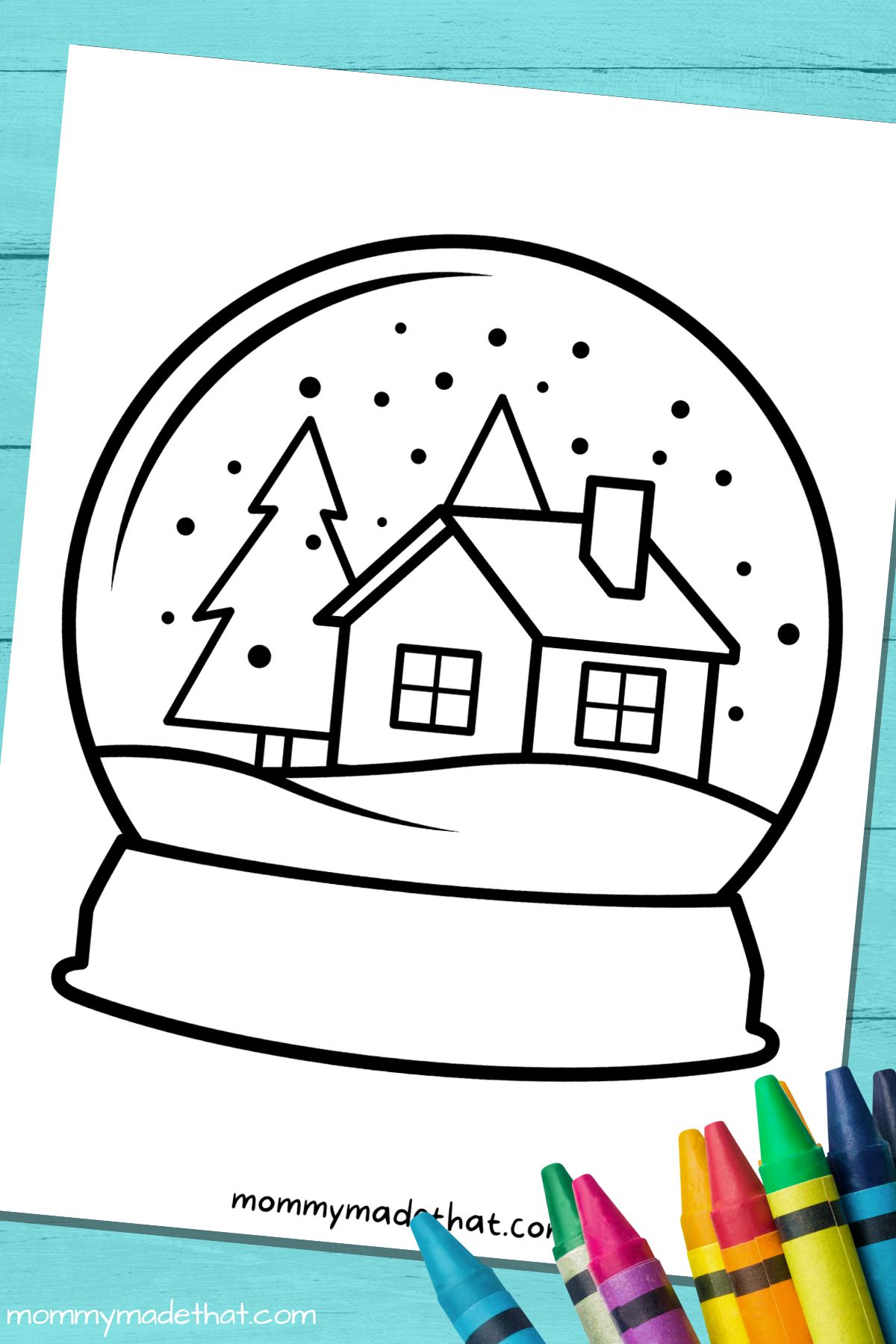 These medium sized snow globes are great to create Christmas cards with.
You can color them and cut them out, then put them on a piece of cardstock folded in half.
Write a sweet message inside and give the card to a loved one!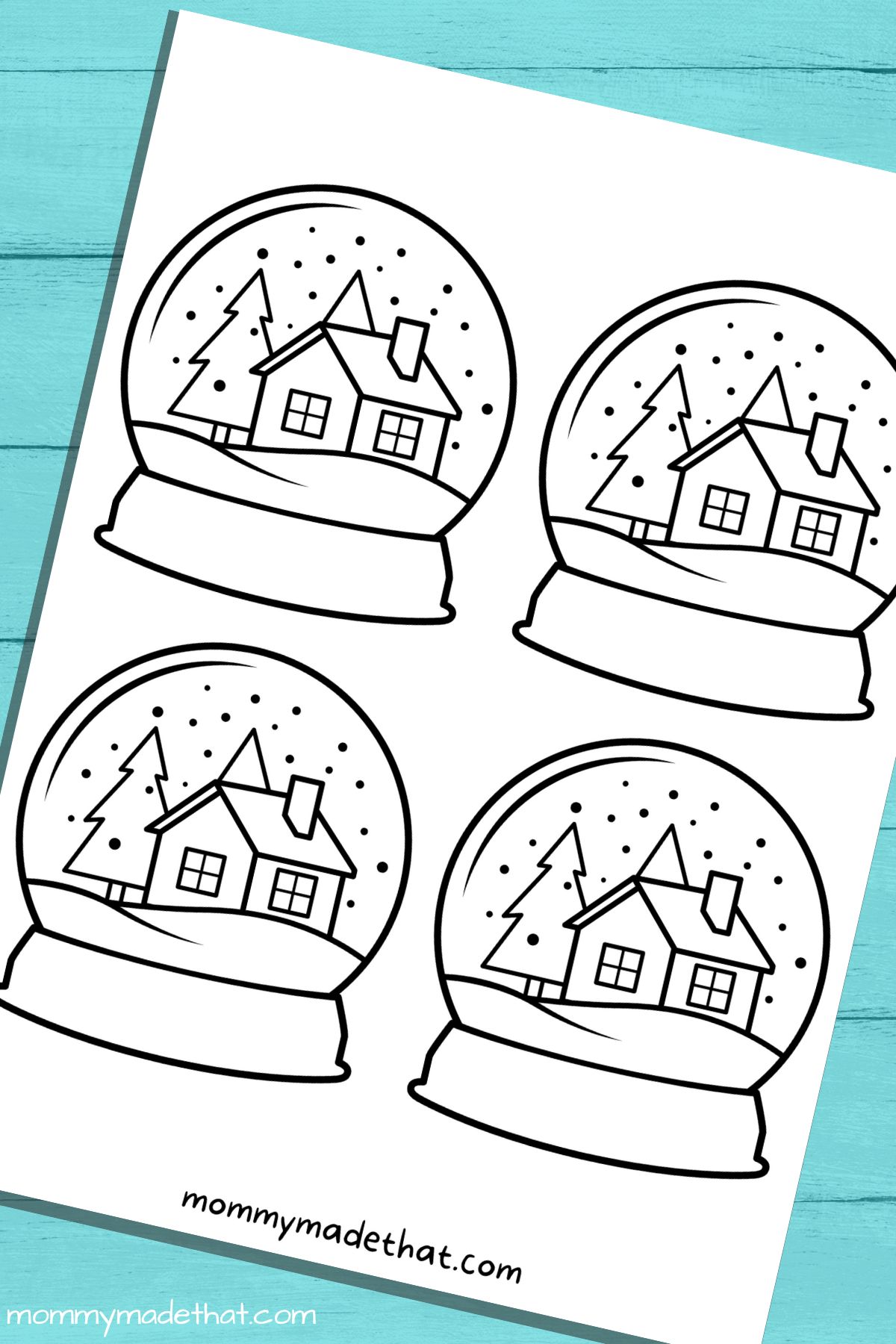 And finally we have several smaller snow globe templates.
These ones are good for smaller crafts, or to turn into stickers.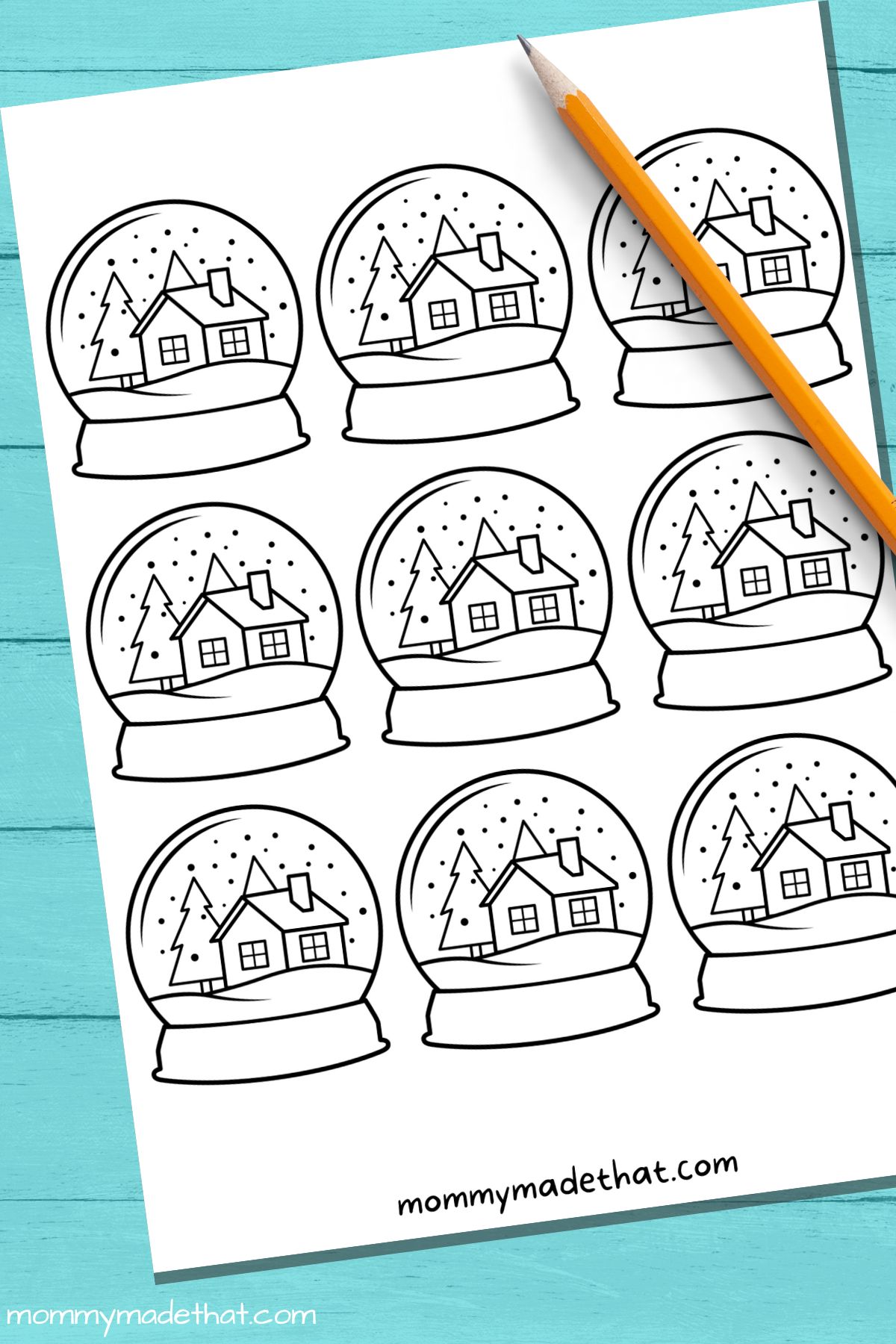 How to Download the Templates
To grab our free printable snow globe template, enter your email in the box below.
We'll send all the snow globe outlines to your inbox. Then you can get started on your holiday crafts!
I recommend printing them on cardstock if you'll be using them to create a garland or as the base of a card.
But printing them onto plain paper is great for coloring and creating fun art projects.
These templates are free to download, and are to be used for personal or classroom use only. Not for commercial use. Thank you!
What do you plan on doing with your snow globe template? Let us know you plans and give others ideas on how they can use them!