Adorable Polar Bear Templates (Free Printables!)
Today we are sharing some polar bear templates we created. These are great for all sorts of fun polar bear crafts and activities.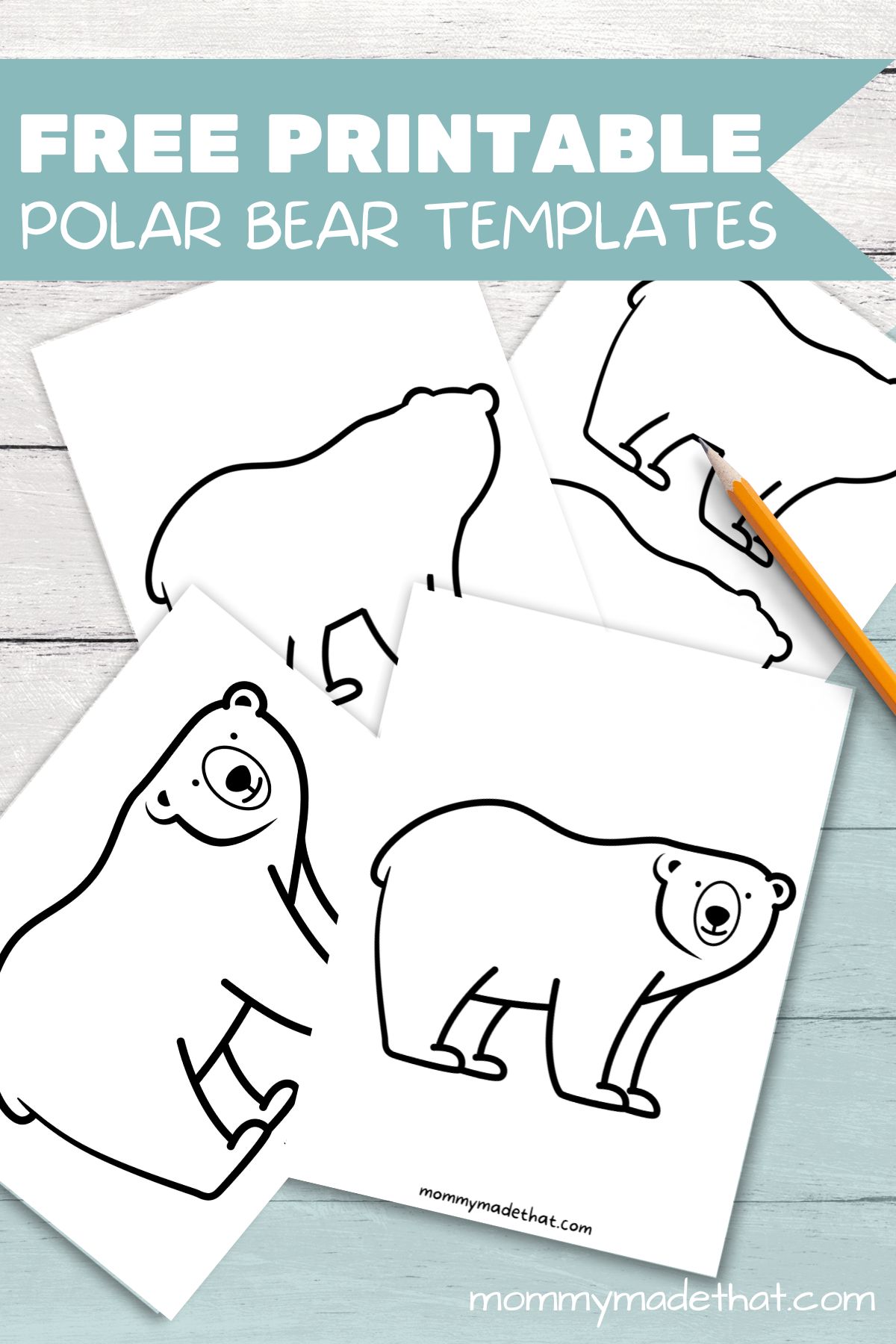 If you're looking for a way to bring some fun polar bear crafts into your day, we've got the perfect solution for you!
We've created a set of polar bear templates that you can use for all sorts of fun activities. Just download, print, and get started!
We've included small ones and big ones! Detailed polar bears and simple polar bear outlines!
These are great winter templates, but are also useful as Christmas templates too!
These would pair great with our snowflake templates or our snow globe templates.
Creative Ways to Use the Polar Bear Templates
There are so many fun ways that you can use these templates. Here are a few ideas to get you started:
Polar bear stencil: Use them as stencils to create polar bear shapes out of card stock, paper, or other materials.
Create arctic animal puppets: You can grab one of the smaller polar bear templates and attach a popsicle stick.
Pair it with our penguin template to create a few different arctic animals.
Polar bear crafts: You can make cute polar bear crafts by cutting the polar bear shape onto construction paper or craft paper.
Add fun details using various craft supplies.
I also like the idea of outlining the polar bear in black glue and filling in the body with watercolor paints.
Sprinkle some salt while the paint is still wet for a fun, snowflake effect on his fur.
Create snow for him to walk in by gluing cotton balls to the bottom of the paper.
Polar bear unit study: If your kids are learning about polar bears, use these templates to write fun polar bear facts in.
The blank bear outline is especially useful for this idea!
Large Templates
We have a few different types of polar bear templates. The first one we have is a large polar bear outline.
This is great for creative crafts where kids want to design their own polar bear along with it's face.
You can grab it in vertical or horizontal format.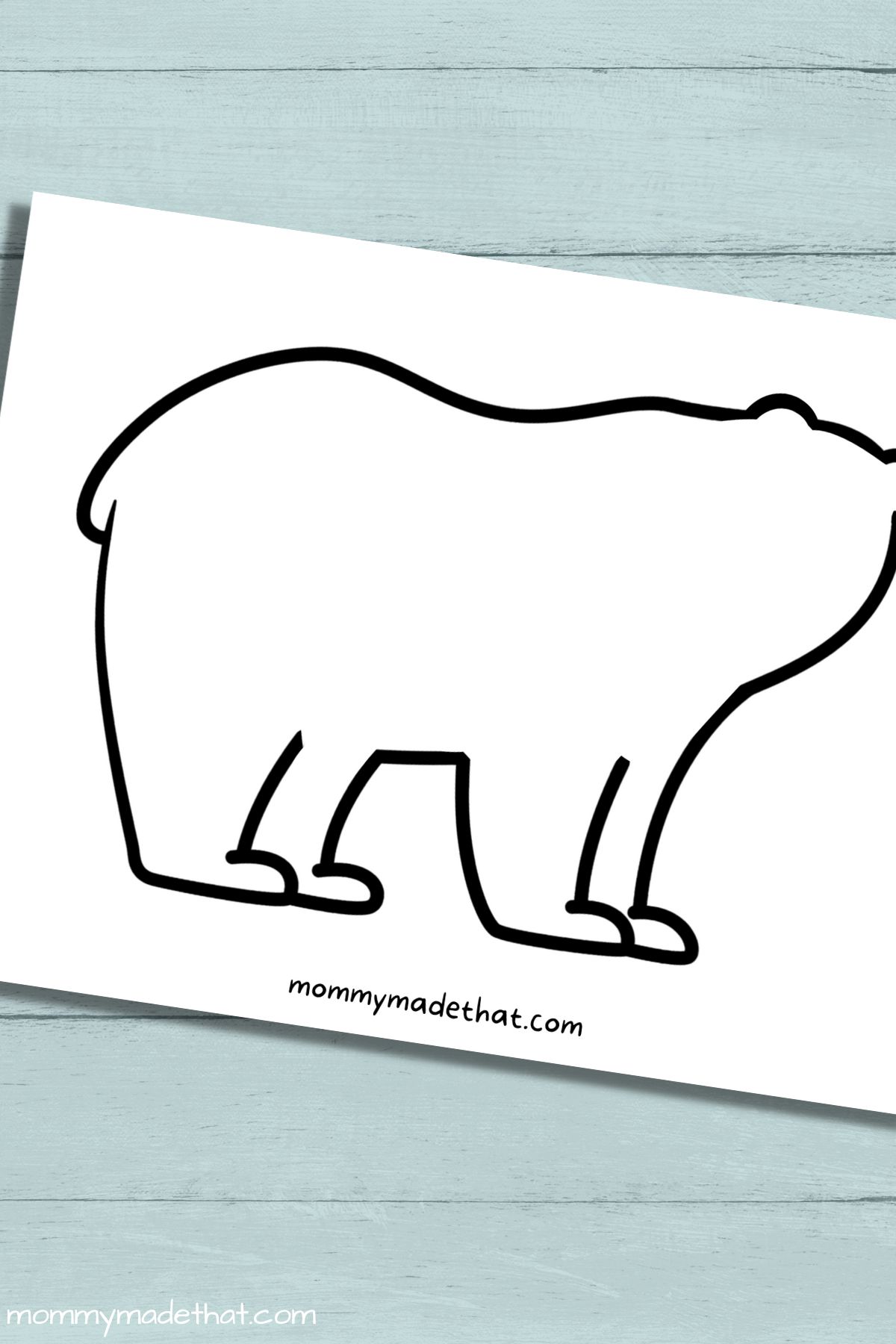 We also have one with more detail. This polar bear template makes for a great coloring page.
You can use it as part of an art project. Cut out the polar bear and fill in the body area with fluffy cotton balls.
Then glue them to a snowy background made from craft paper.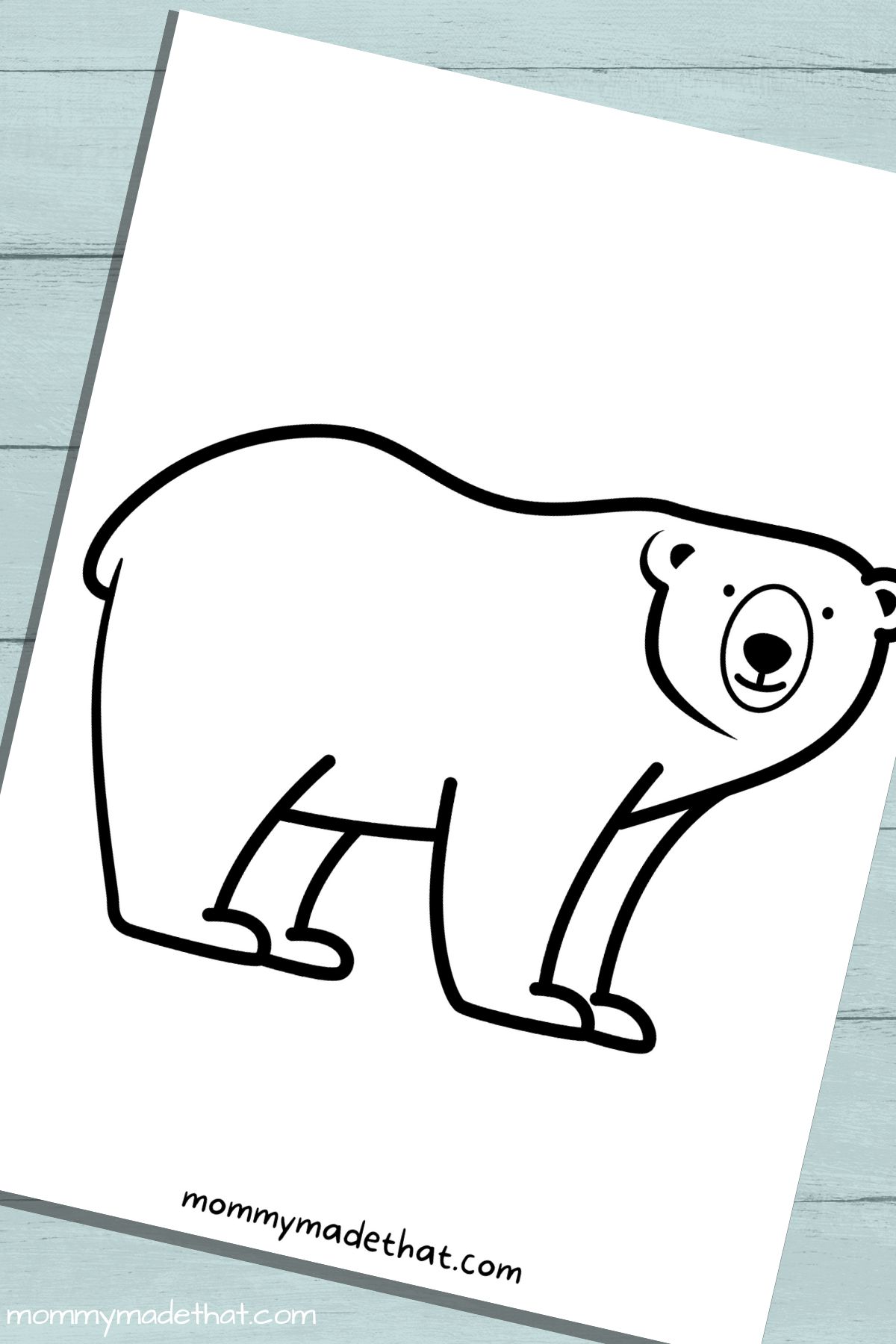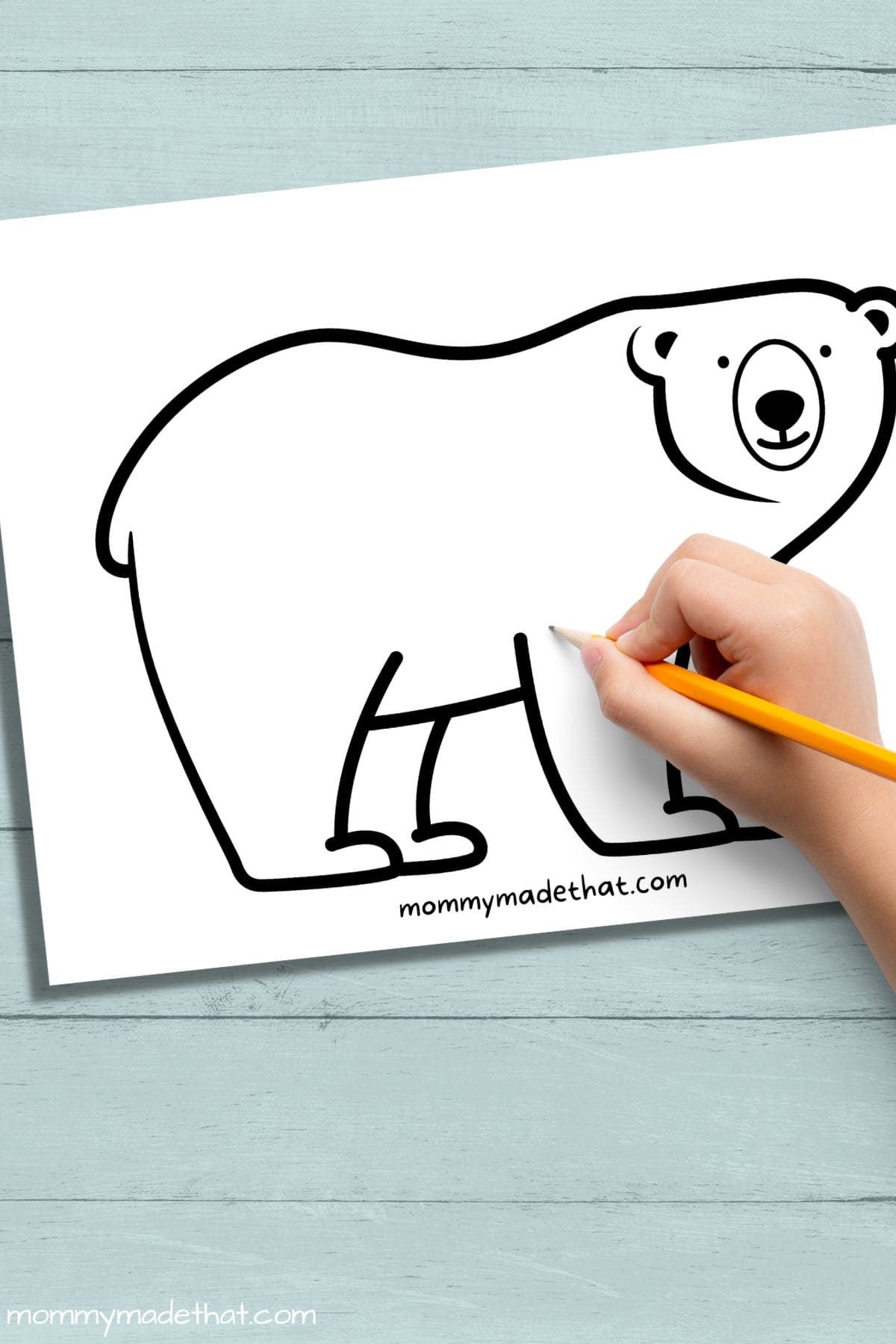 Smaller Templates
If you need some smaller bear printables we have those too!
You'll find both the detailed polar bear and just the blank bear outline as well, in much smaller forms.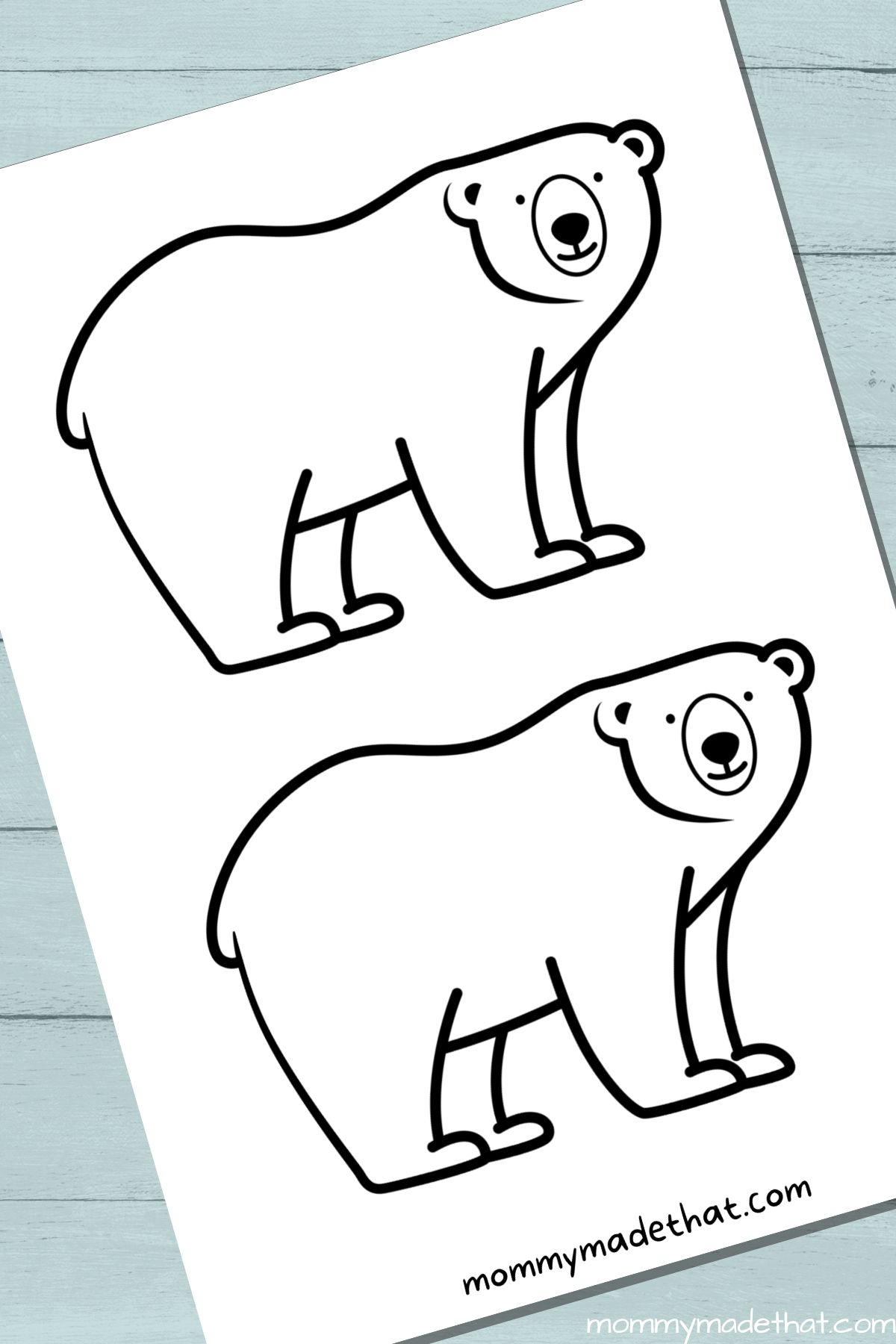 And finally, we have the very small ones!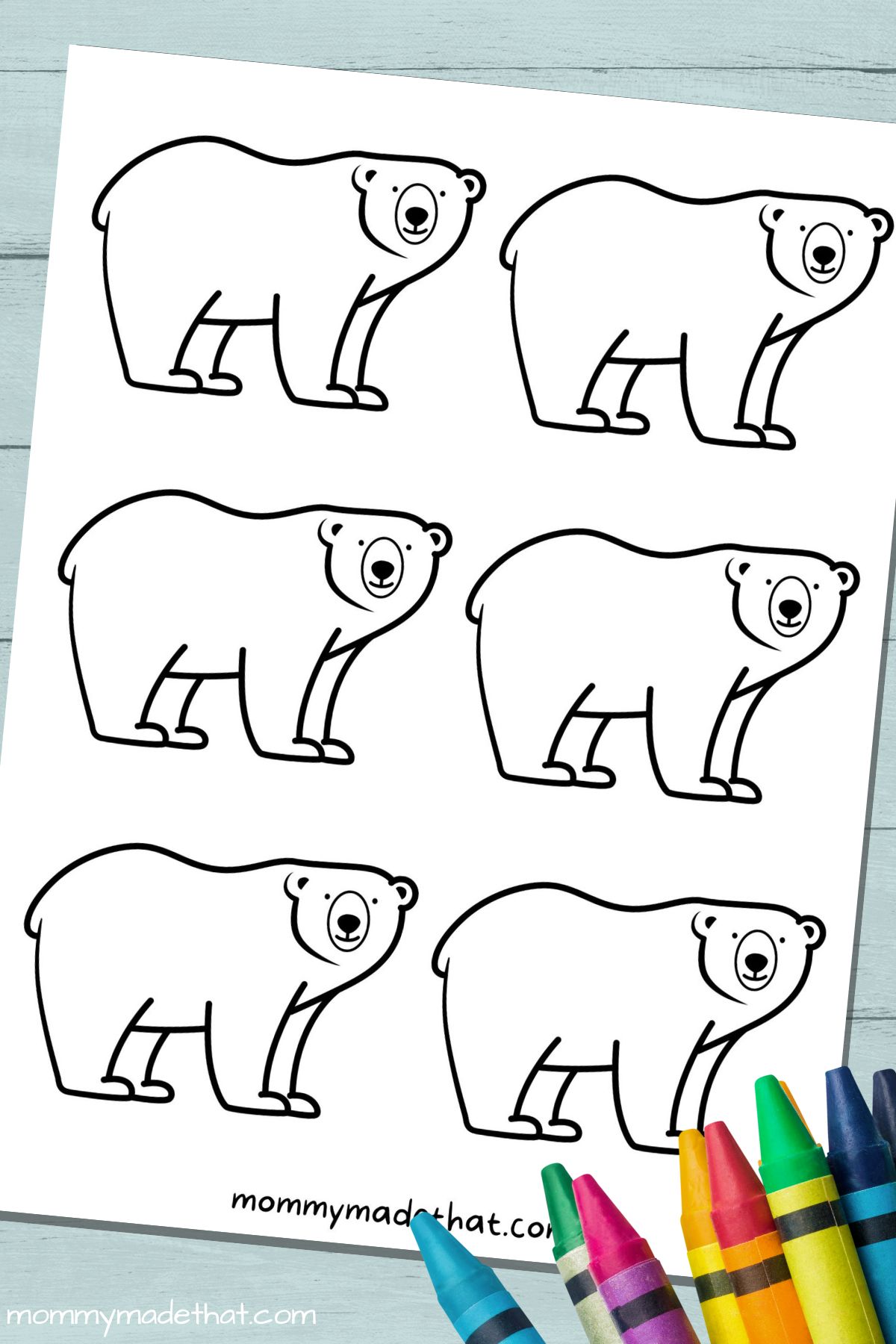 Grab the Free Printable Templates
To grab a free polar bear template, just enter your email in the box below.
We'll send the printables straight to your email. You can download the PDF file and print the polar bear template of your choice.
Then get started on a cute polar bear craft! We'll also send you other free printables!
These are for personal or classroom use only, please. Not for commercial use. But feel free to print out as many copies as you like!
What are your plans for these templates? A fun polar bear craft? Unique marine mammals activity? Let us know in the comments below!