Adorable Winter Crafts for Kids
Looking to make some fun winter crafts for kids? We've got tons of great ones that they'll have a blast creating. They may even forget they're trapped inside during the cold weather.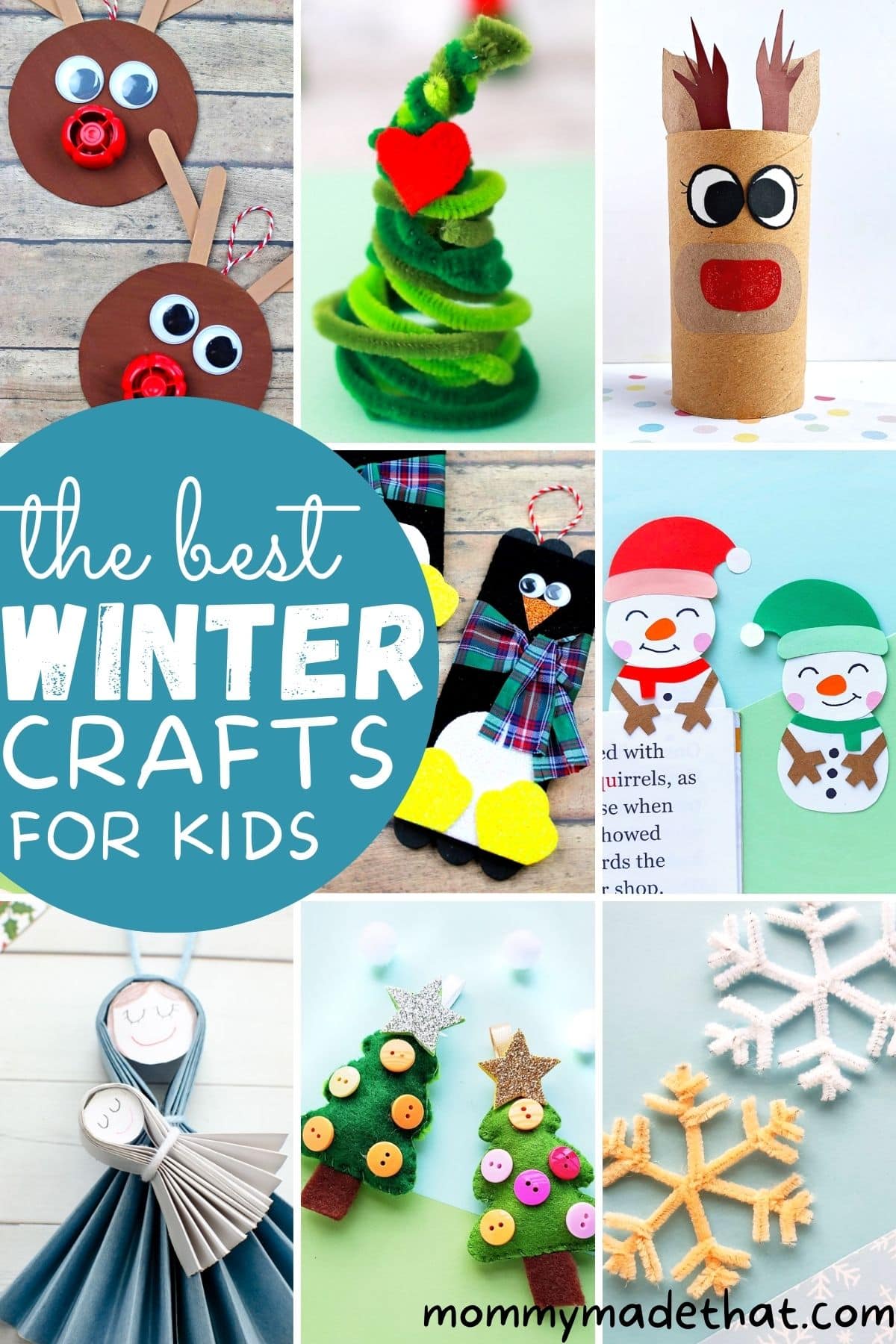 The cold weather is starting to roll in, and this makes it a perfect time for some indoor activities like making crafts!
These winter craft ideas are perfect for kids to make, and lots of them make great decorations for the holidays.
Pipe Cleaner Tree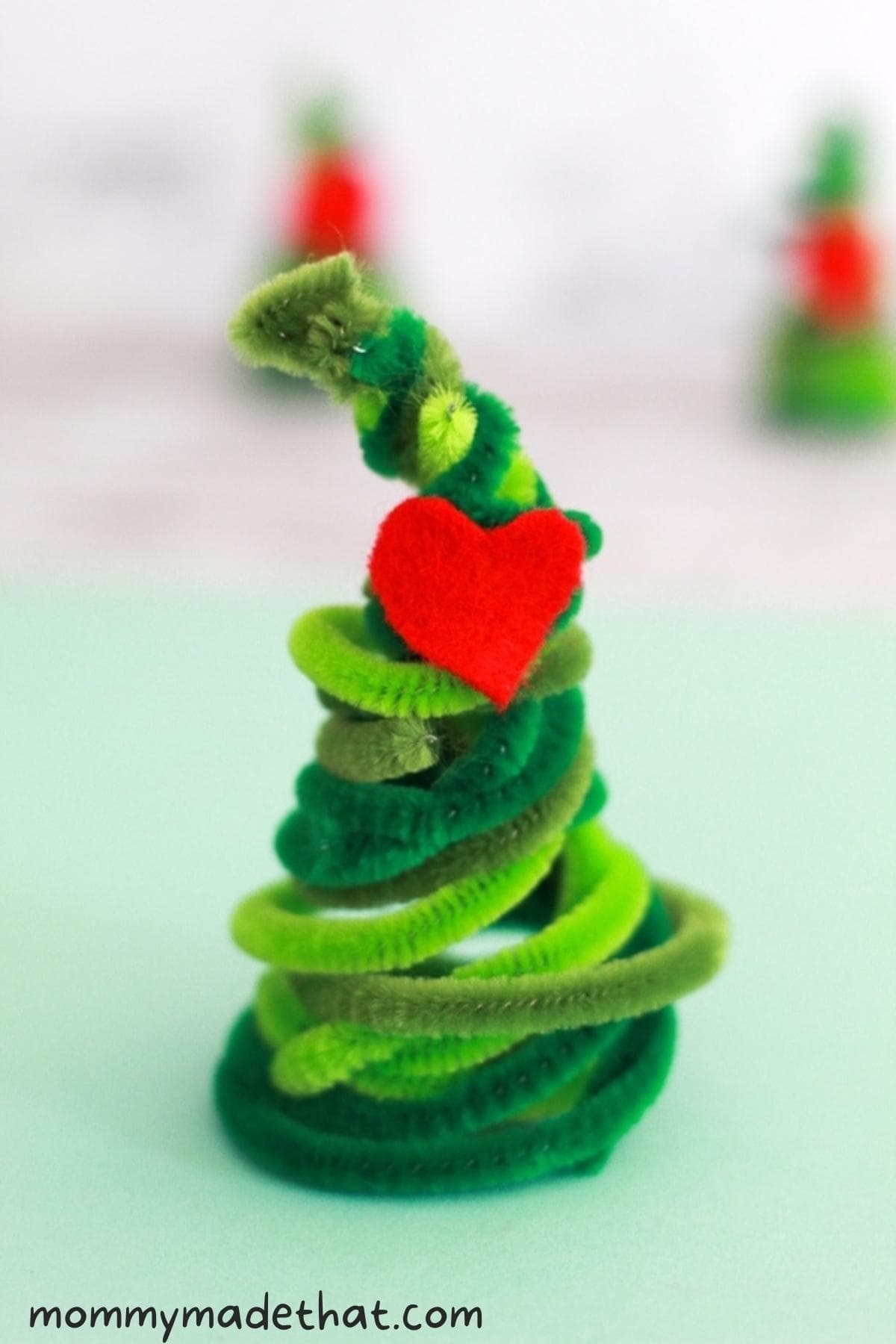 Making a cute pipe cleaner tree is super easy and even the younger kids can have fun making this one.
Simply twist the pipe cleaners around a pointed object and remove them!
You can make a whole bunch of trees quickly, and they make for super cute winter decorations.
Popsicle Stick Elf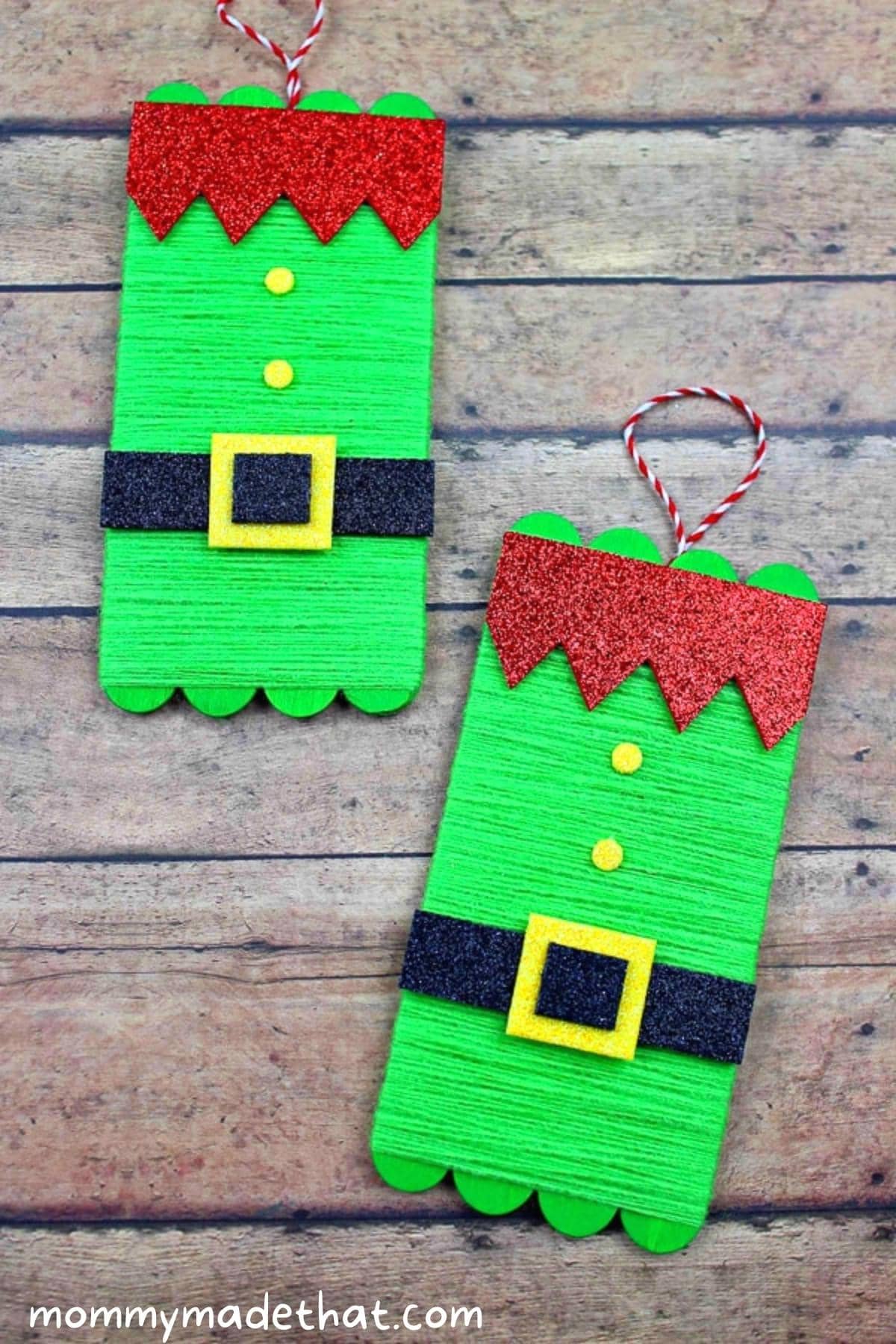 This popsicle stick elf is so easy and fun for kids to make! Plus you can use them as cute ornaments when they're done.
Pipe Cleaner Snowflakes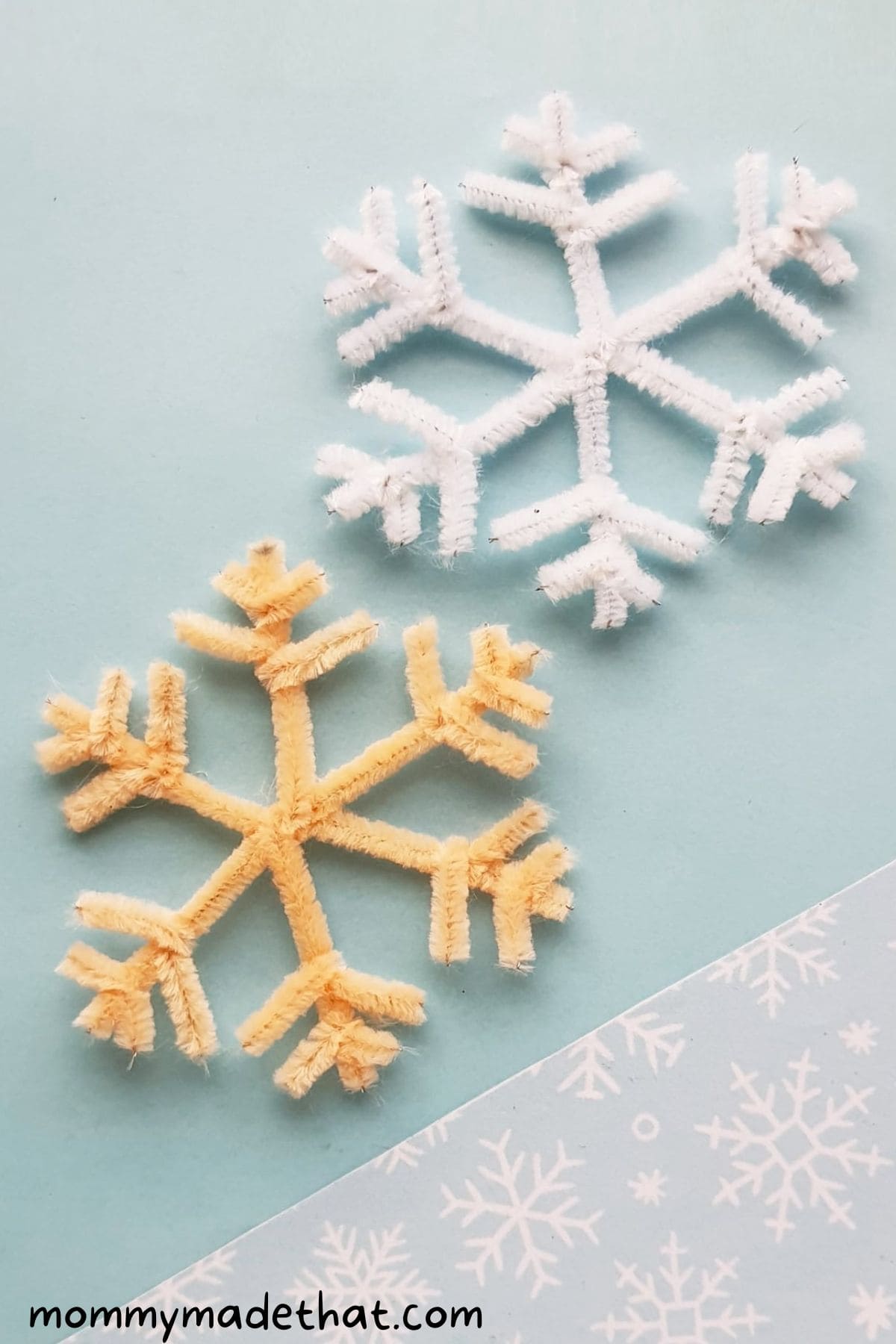 Want to make an easy winter arts and crafts activity?
These pipe cleaner snowflakes are actually much more simple to make than they look. And great for developing fine motor skills.
And you can make a ton of them in any color you want with just pipe cleaners!
They make great seasonal decor and winter decorations!
Snowman Spinner Craft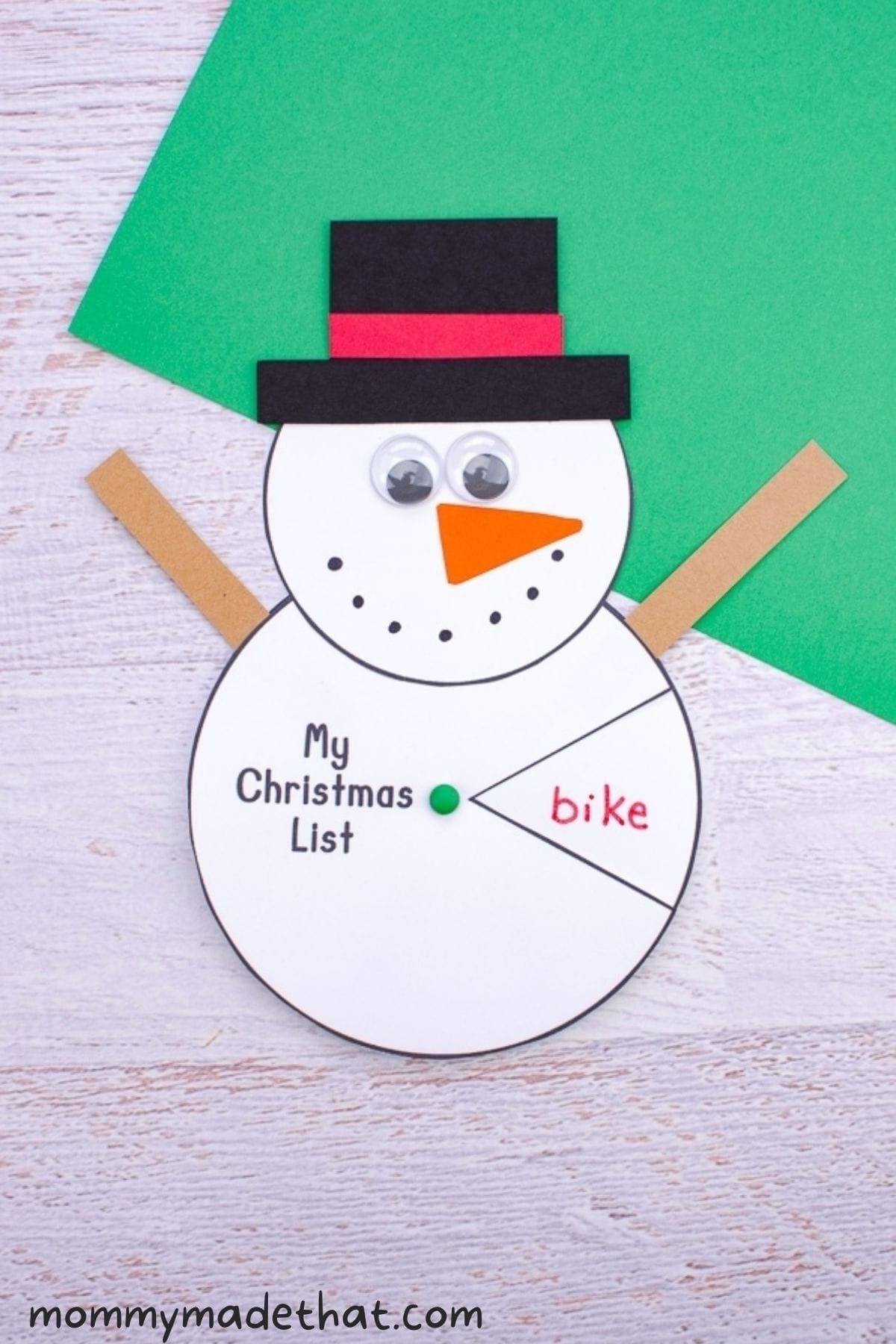 How about a fun snowman craft?
This one turns into a useable snowman wish list spinner.
Kids can write out their Christmas wish list, or favorite Christmas songs, what they're grateful for.
It can be used for a variety of activities and comes with a free printable template.
Snow Globe Craft
This paper snow globe craft is a fun winter project featuring one of our favorite winter things, Snow!
Create your own little snow globe using our free printable template.
And if you like these, we have more snow globe templates for whipping up all sorts of snow globe crafts.
Paper Poinsettia Wreath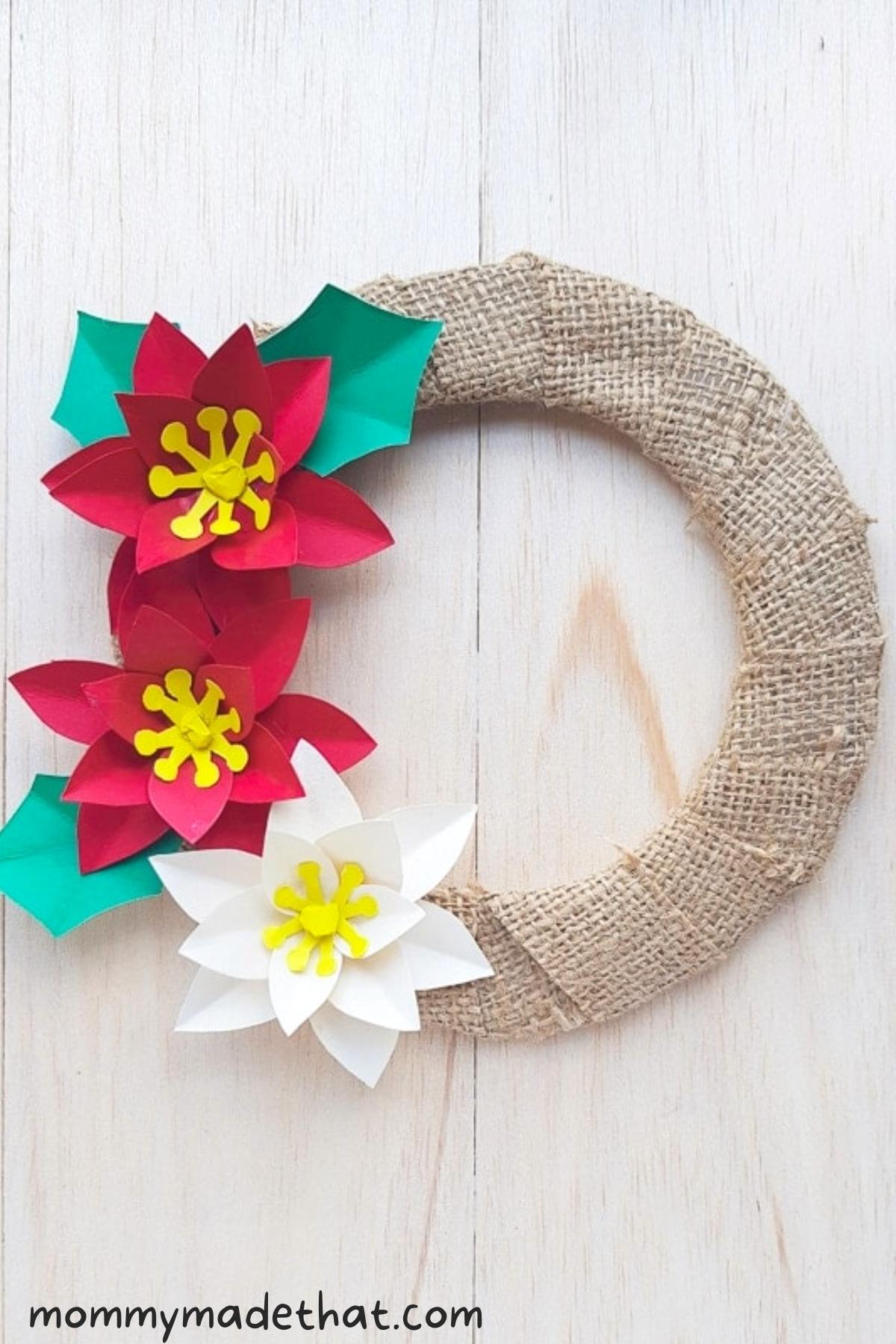 This cute paper poinsettia wreath is a fun craft that makes a beautiful winter decoration as well.
We give you the free printable template to make the poinsettia flowers and you can attach it to a simple paper wreath.
Felt Christmas Tree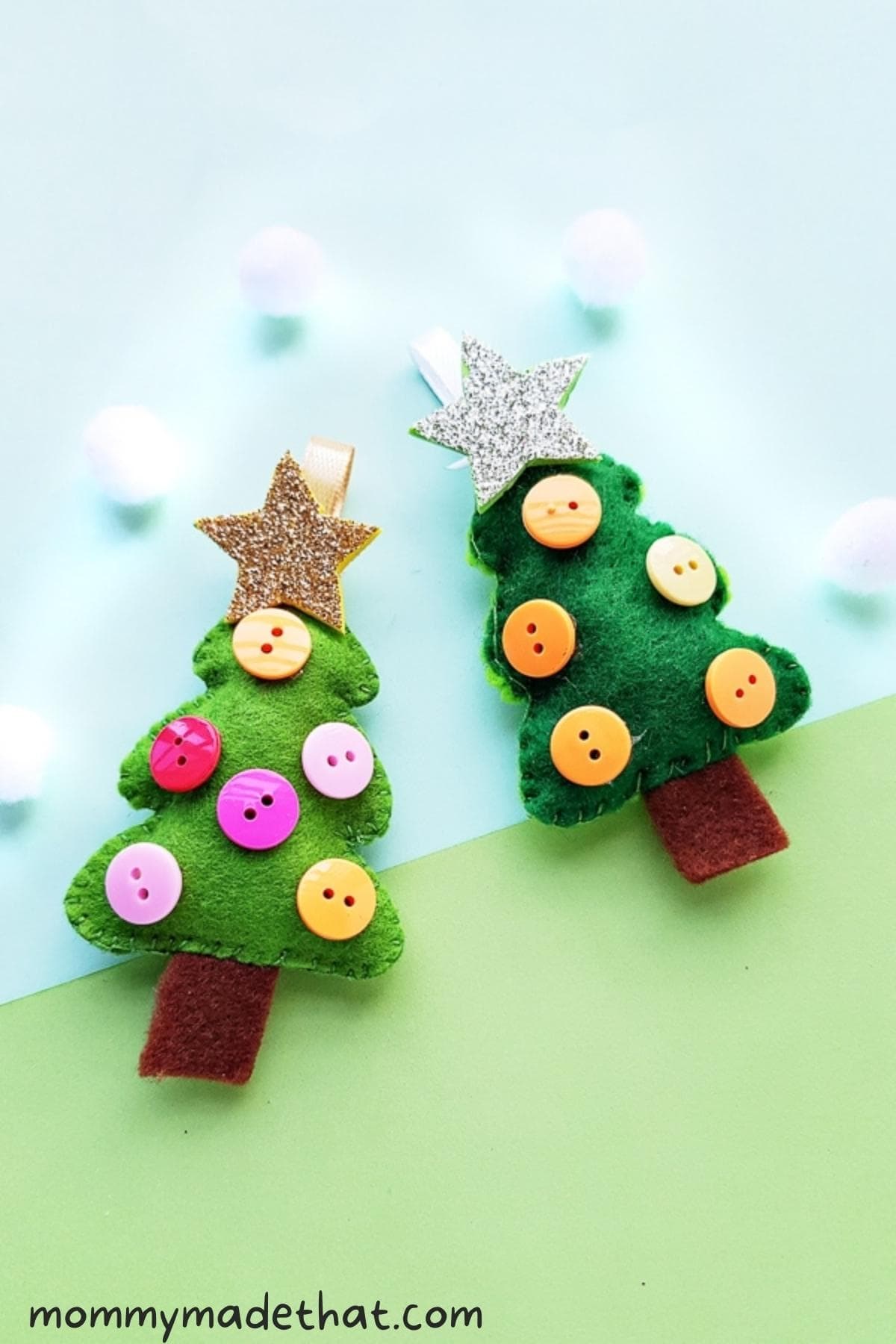 These adorable little felt Christmas trees are made from felt and button. This is a fun craft for older kids who are learning to use a needle and thread.
They also make adorable DIY Christmas ornaments that you can make and give away to loved ones.
Toilet Paper Roll Reindeer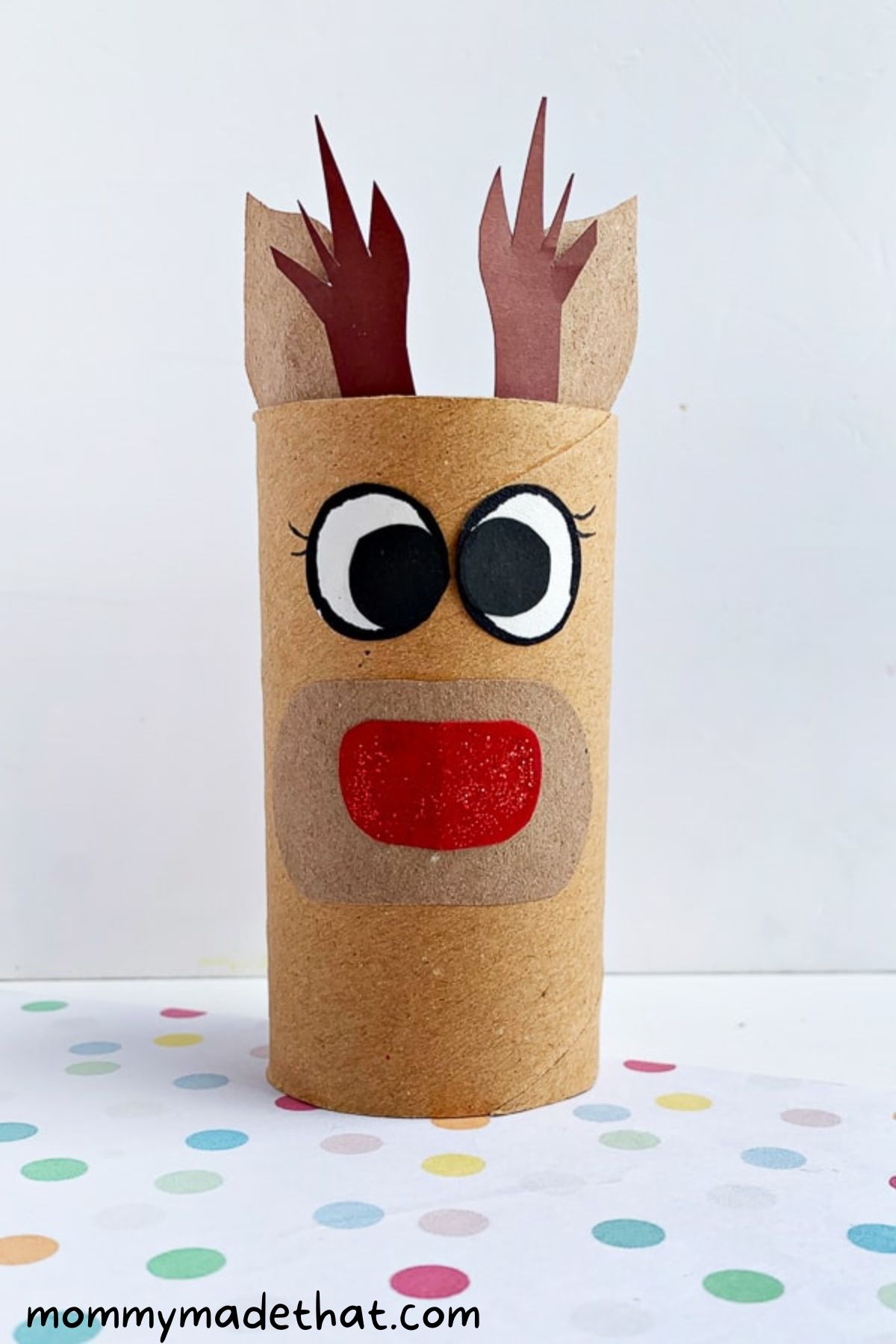 A fun and easy craft for younger kids is this toilet paper roll reindeer!
You can use the reindeer template to turn an ordinary toilet paper roll into a cute reindeer or even Rudolph.
And if you love toilet paper roll crafts we have lots of them!
Popsicle Stick Penguin
Another cute winter popsicle stick craft are these popsicle stick penguins.
They are super adorable and fun to make with string and craft sticks.
Easy DIY Reindeer Kids Ornaments
If you're looking for an easy winter craft for kids this super easy reindeer craft is perfect for preschoolers.
Use a piece of construction paper and some recycled pieces to turn it into a cute red-nosed reindeer.
Snowman Bookmarks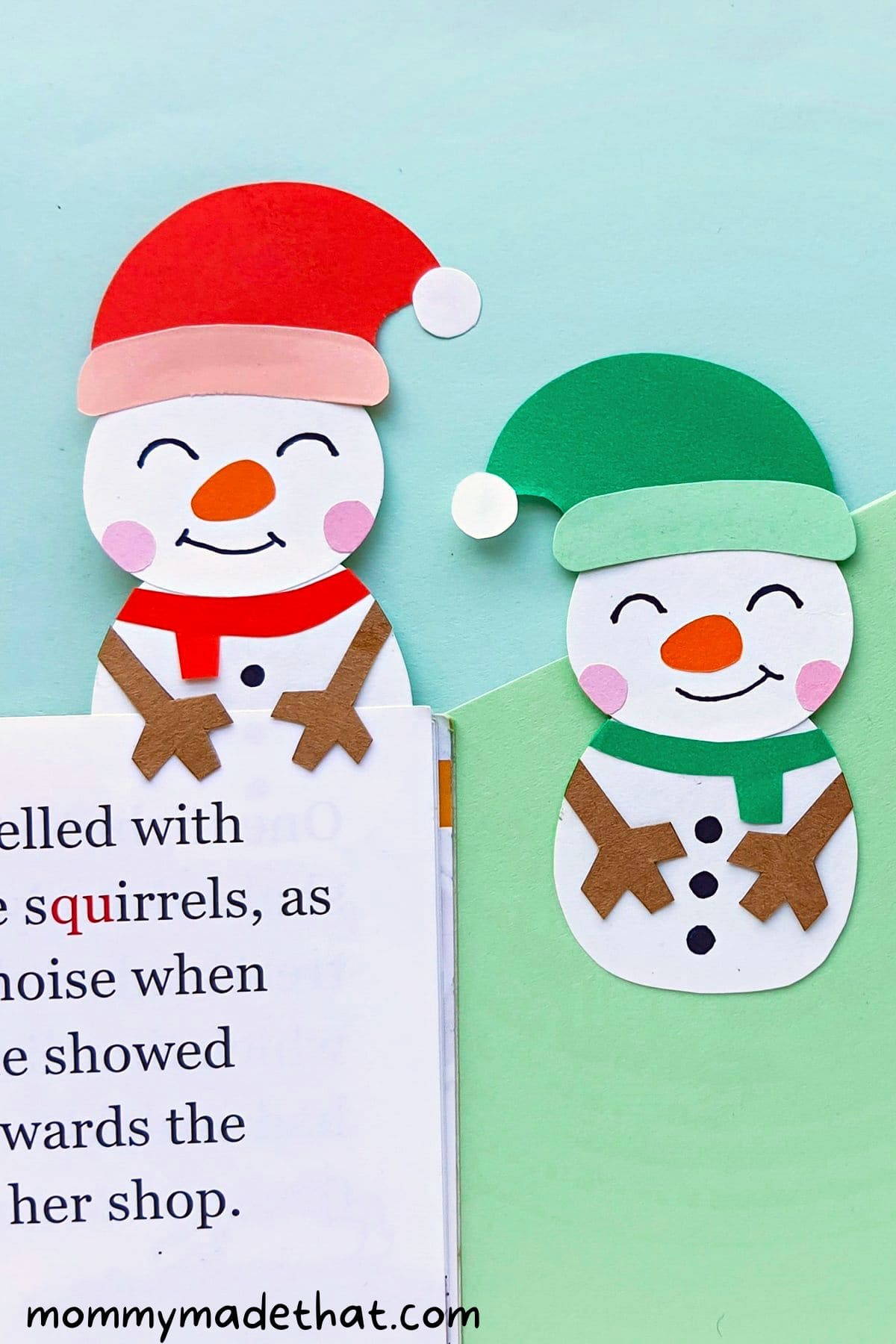 Looking for a little winter fun that will also encourage a bit of reading?
These snowman bookmarks are perfect!
Grab the printable template and craft your very own snowman easily.
Wood Slice Snowmen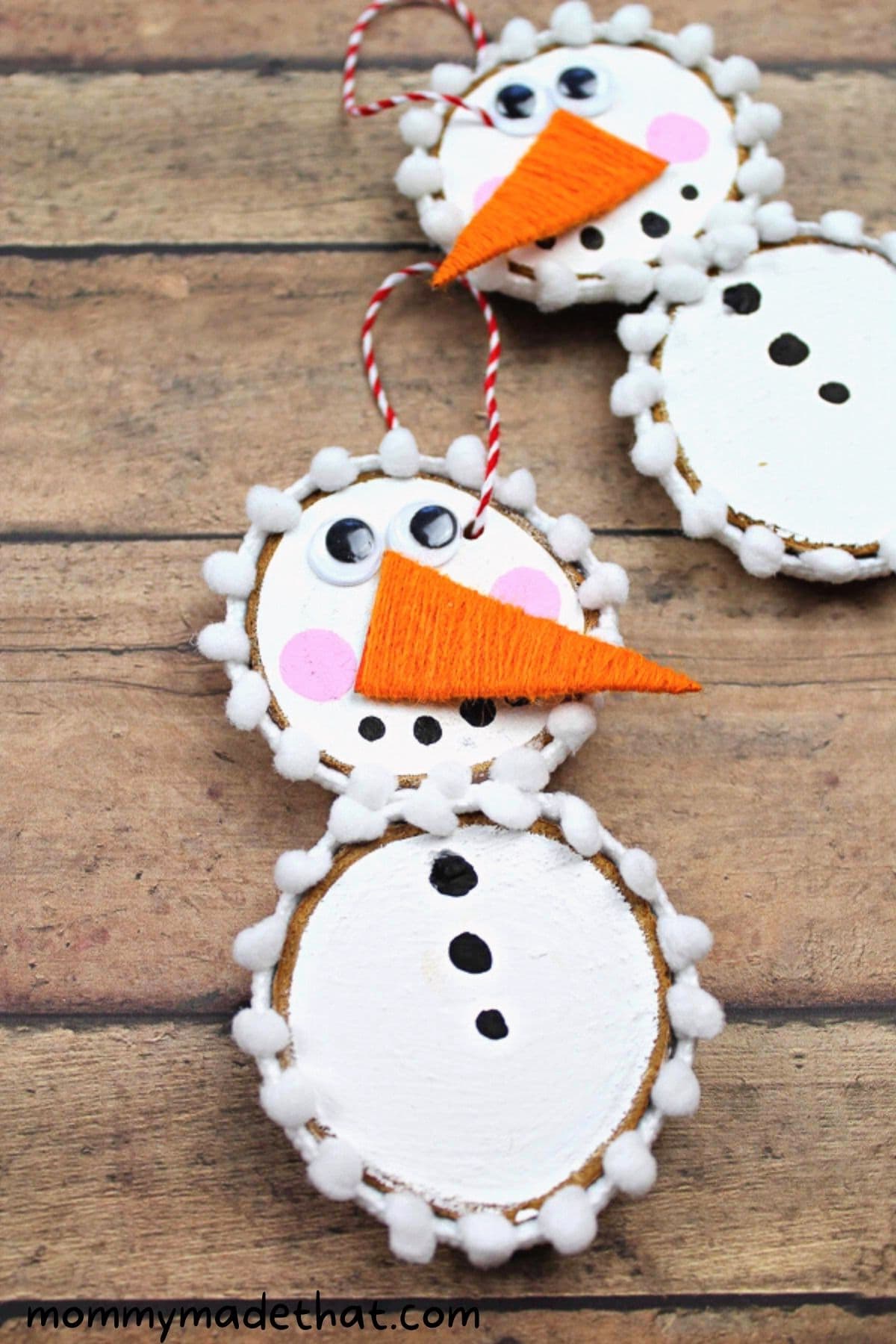 Have some leftover wood slices lying around?
Why not turn them into a cute wood slice snowman ornament?
These can be as detailed or as simple as you like.
And snowmen are a wintertime staple.
You can also grab our snowman templates to come up with some of your own snowman crafts.
Popsicle Stick Santa Ornament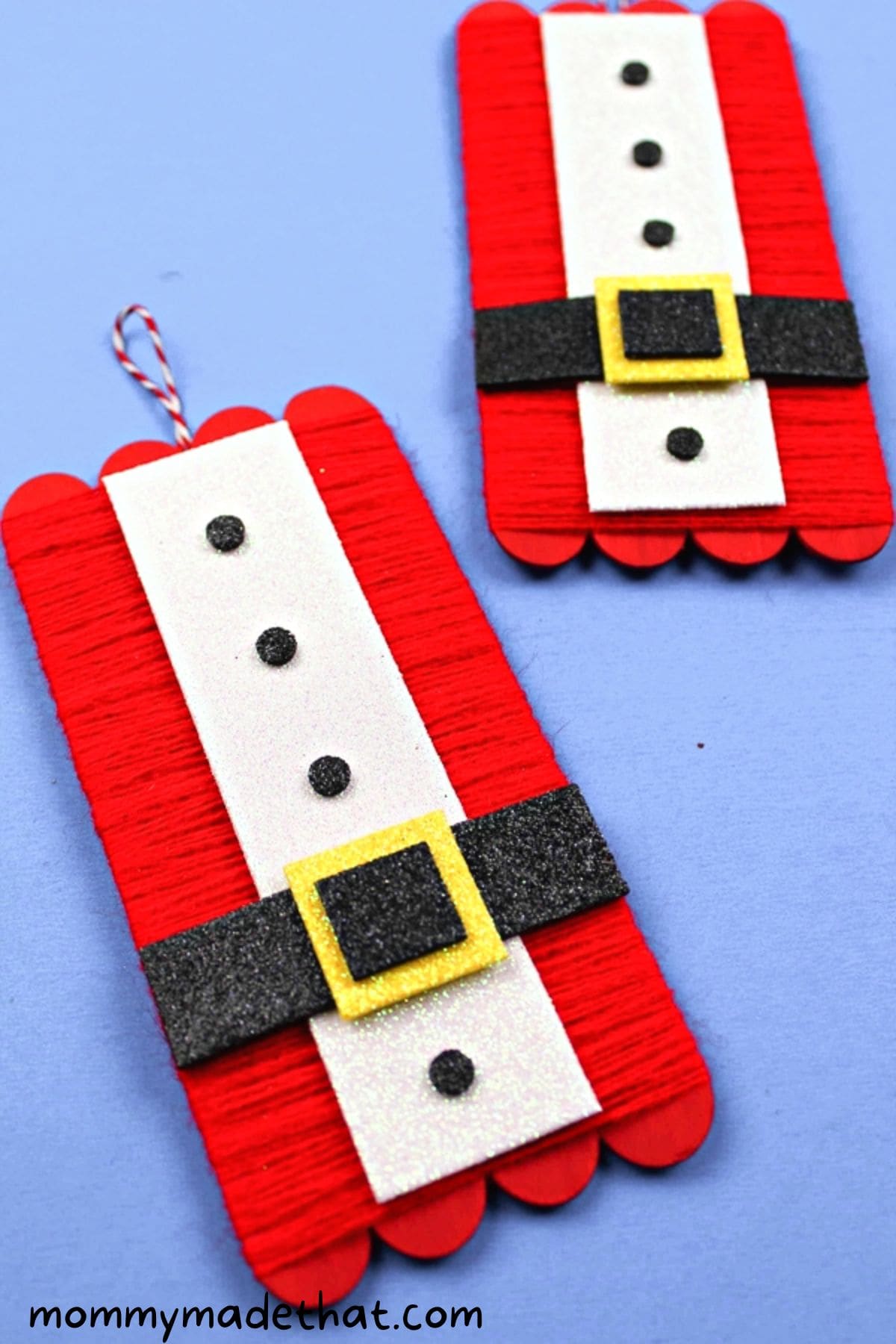 Of course, Santa often comes to mind when thinking about fun winter crafts.
This Santa popsicle stick craft is a fun way to turn popsicle sticks into the jolly man himself.
Fox Felt Ornament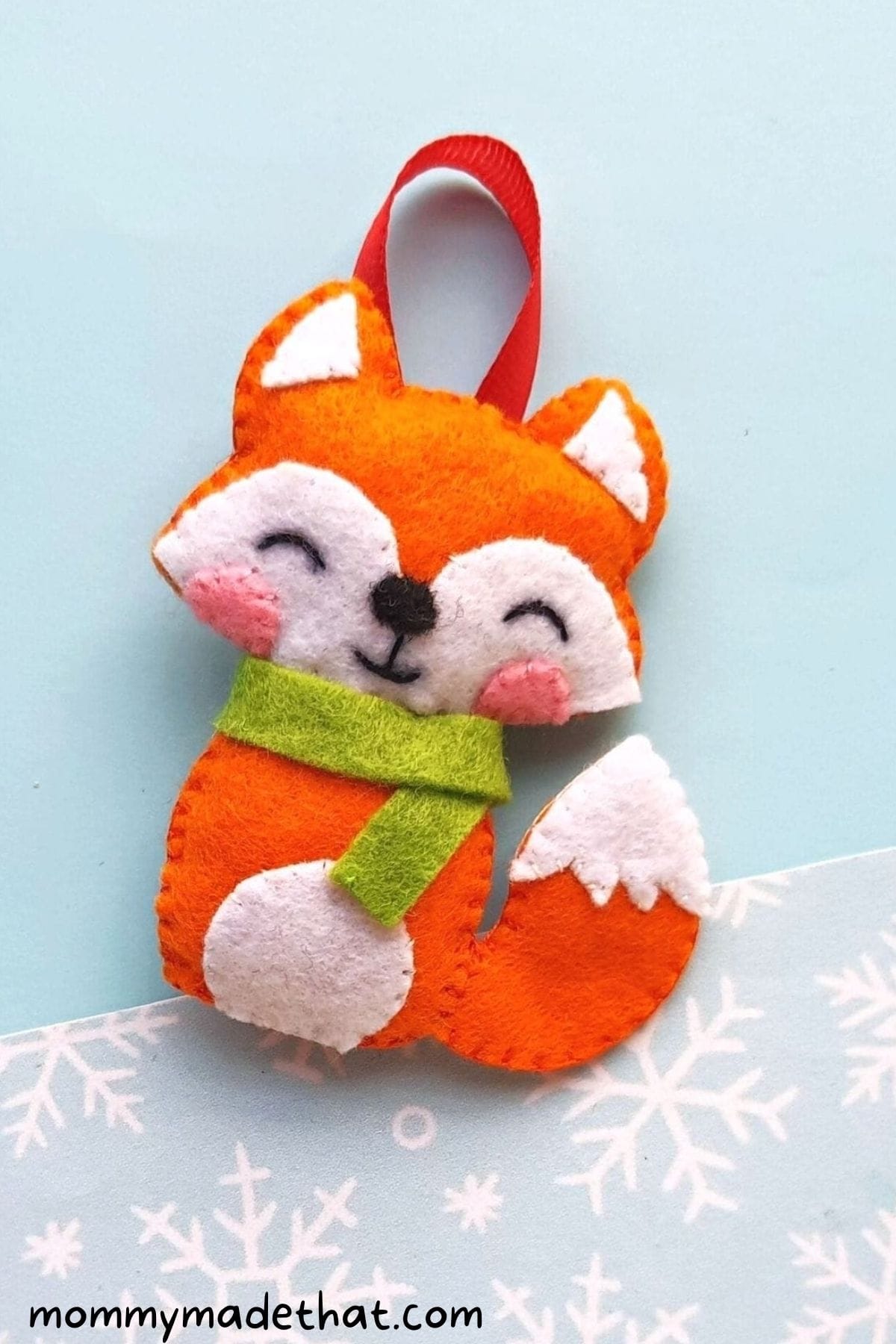 This winter fox felt ornament is another fun felt craft for older kids.
The adorable fox is decked out with it's own little scarf for winter and make an adorable winter craft to sell for Christmas money.
Mother Mary and Baby Jesus Ornament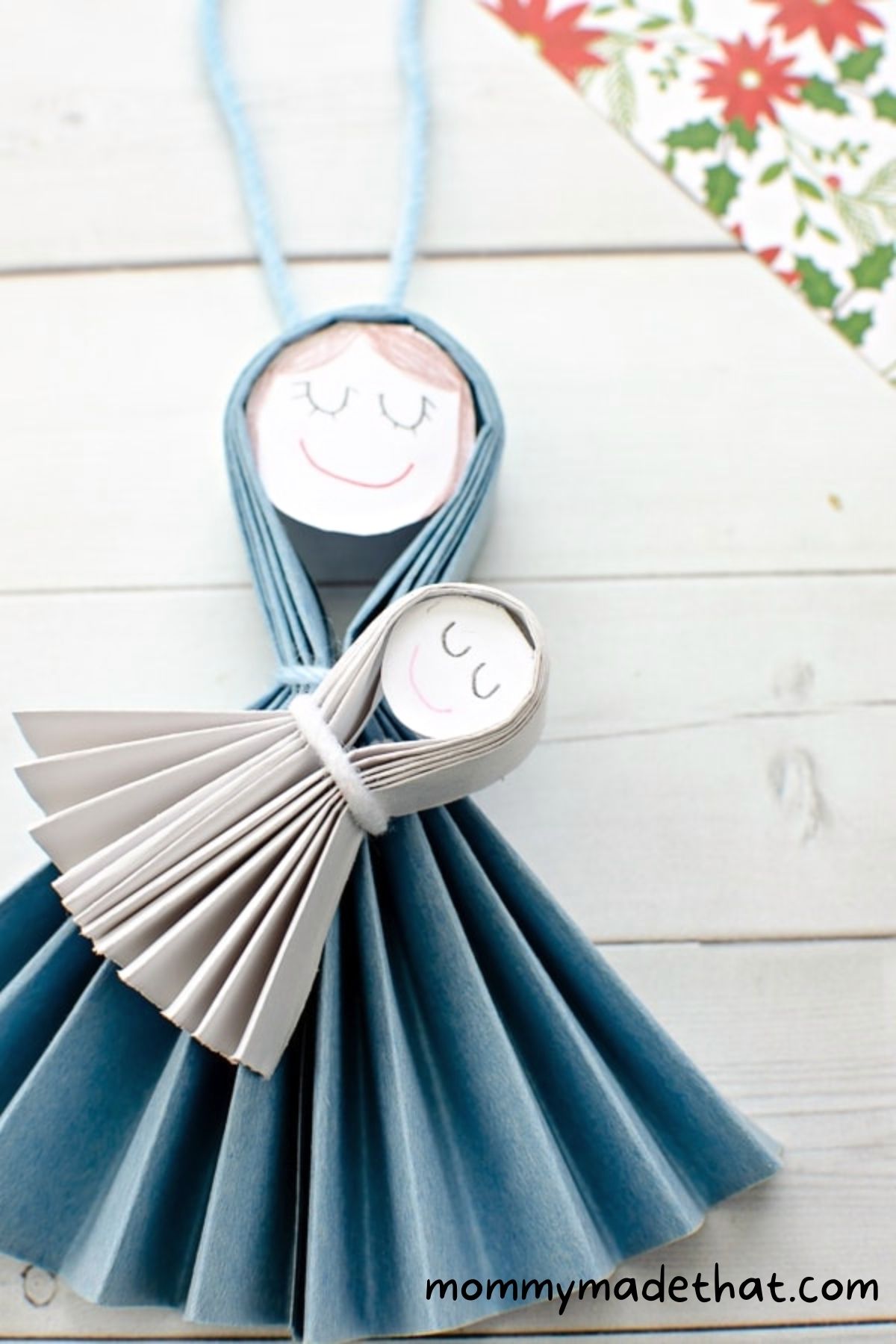 This cute paper mary and baby Jesus ornament is made from folded construction paper.
It's adorable and kids will have fun making the cute pair.
Winter Tree Art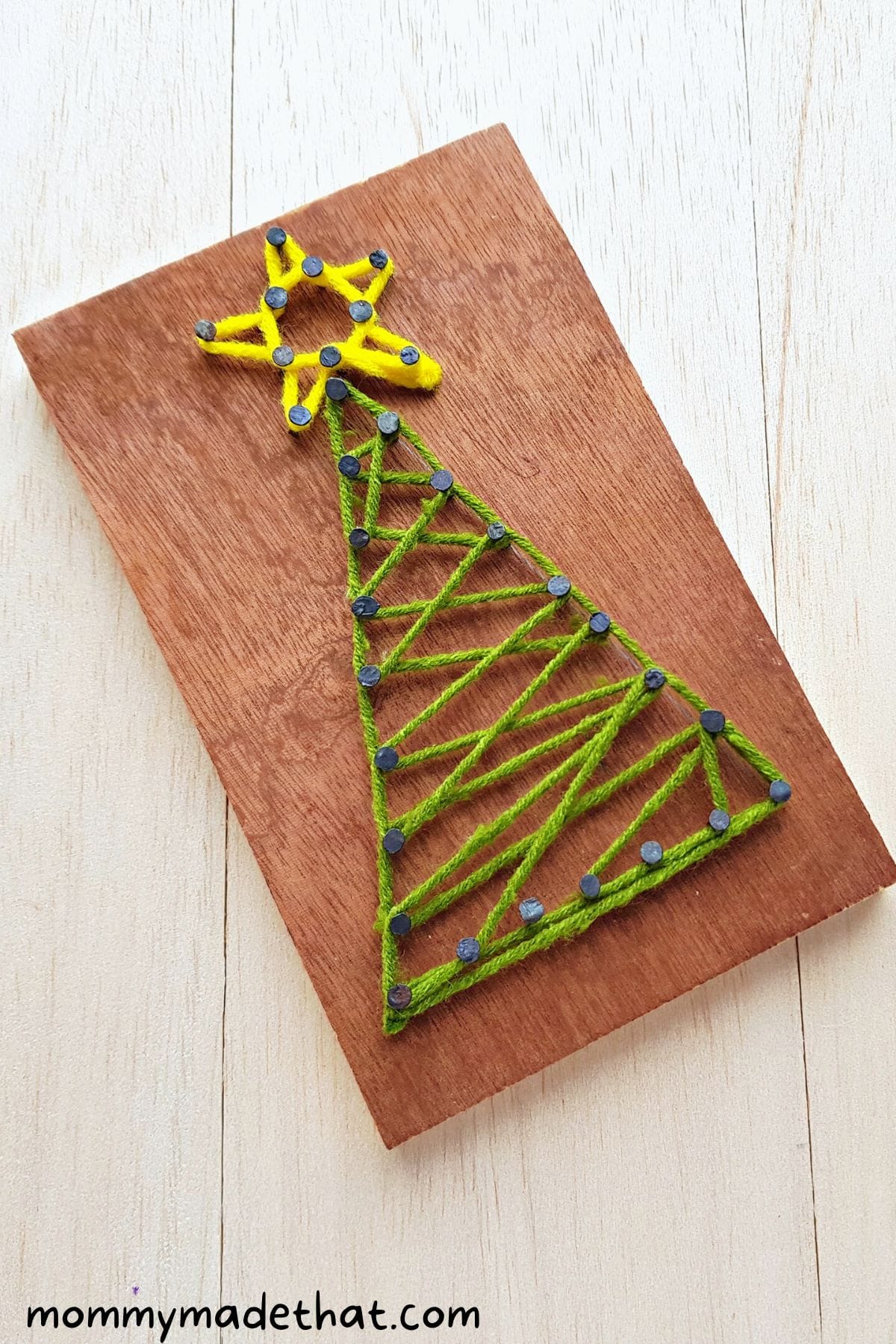 Another awesome winter arts and crafts project is this Christmas tree string art.
Adults and older kids can form the Christmas tree shape onto the board with a hammer and nails.
But younger kids can participate by wrapping the string to form the Christmas tree.
No Sew Gnomes
Another fun winter craft for kids are these no-sew gnomes!
These miniature gnomes are easy to make and look adorable when all finished.
Which is your favorite winter craft? Will you be making any this winter season with the kids?