25 Random Acts of Kindness for Christmas (+Free Printable)
Today we have random acts of kindness for Christmas! You can grab the free printable to make it easy to remember an act of kindness you can do every day!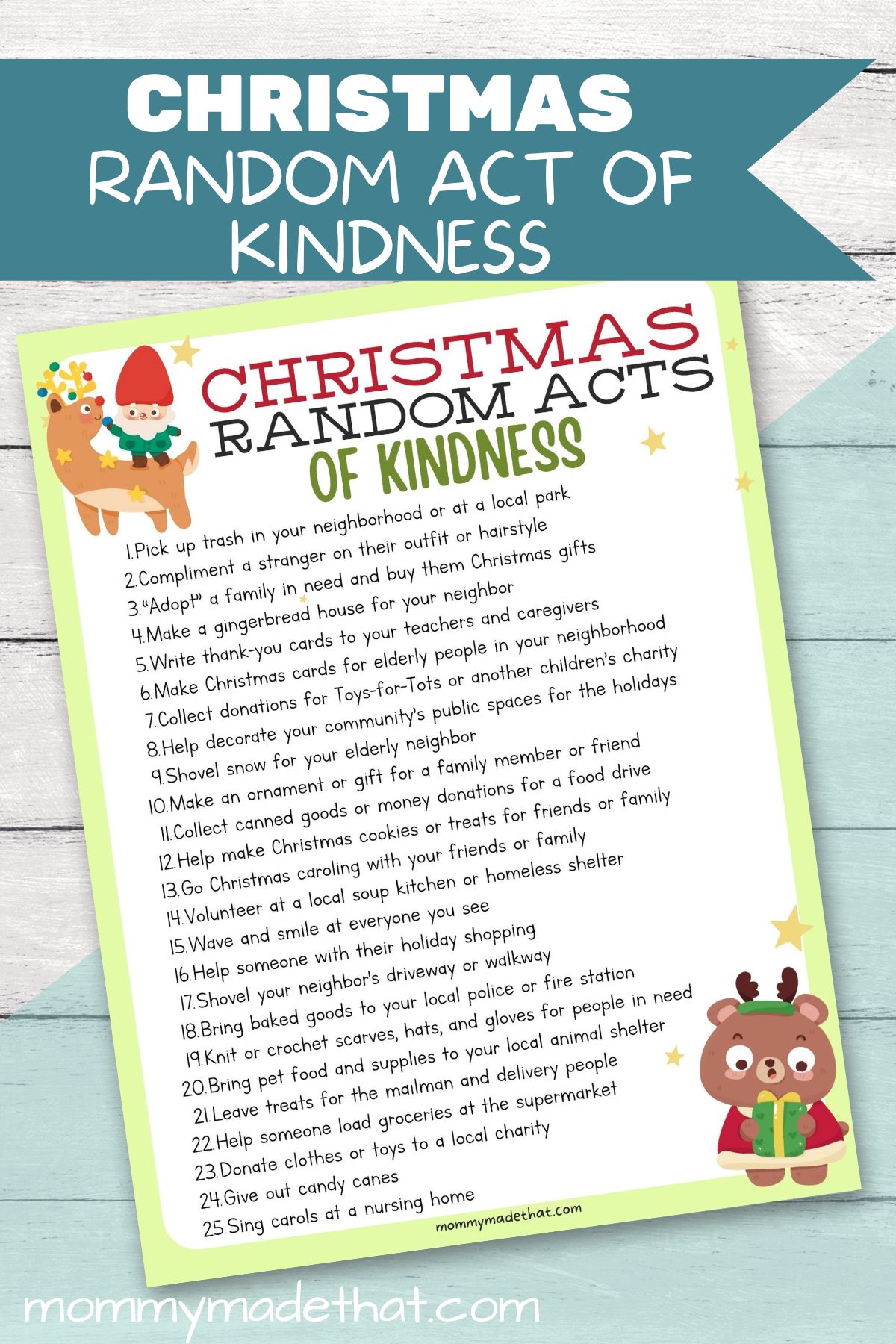 Random acts of kindness are a great way to spread some holiday cheer, and there's no better time for performing them than Christmas time!
Here is our list which includes 25 different ways you can do something nice without expecting anything back other than knowing that it made someone else feel better.
Give them a try and spread some holiday cheer!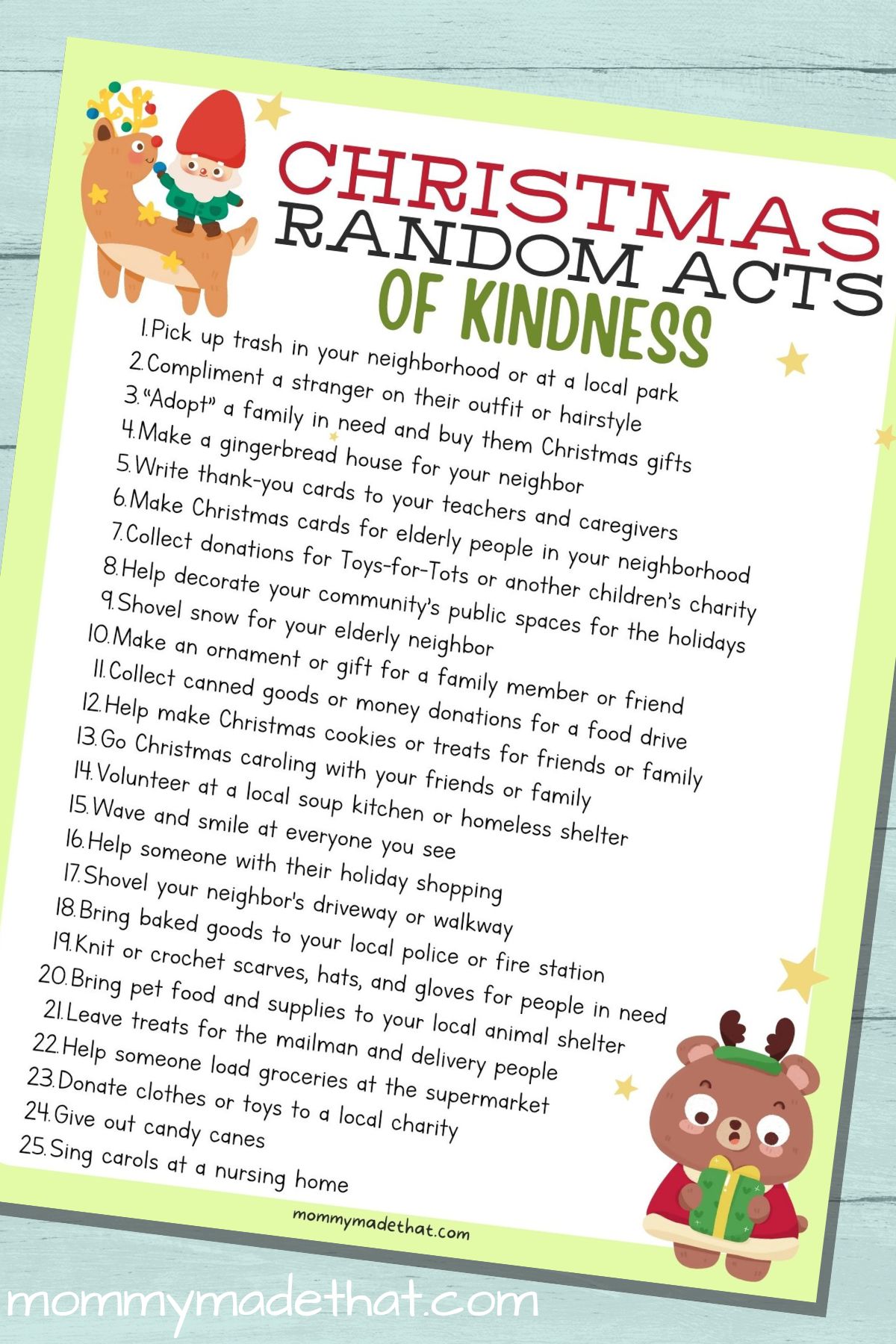 25 Christmas Random Acts of Kindness
Pick up trash in your neighborhood or at a local park
Compliment a stranger on their outfit or hairstyle
"Adopt" a family in need and buy them Christmas gifts
Make a gingerbread house for your neighbor
Write thank-you cards to your teachers and caregivers
Make Christmas cards for elderly people in your neighborhood
Sing carols at a nursing home
Shovel snow for your elderly neighbor
Make an ornament or gift for a family member or friend
Donate clothes or toys to a local charity
Collect canned goods or money donations for a food drive
Help make Christmas cookies or treats for friends or family
Go Christmas caroling with your friends or family
Volunteer at a local soup kitchen or homeless shelter
Give out candy canes or other small treats to people you meet during the day
Wave and smile at everyone you see
Help someone with their holiday shopping
Shovel your neighbor's driveway or walkway
Bring baked goods to your local police or fire station
Knit or crochet scarves, hats, and gloves for people in need
Bring pet food and supplies to your local animal shelter
Collect donations for Toys-for-Tots or another children's charity
Help decorate your community's public spaces for the holidays
Leave treats for the mailman and delivery people
Help someone load or unload groceries at the supermarket
There are endless possibilities when it comes to spreading holiday cheer through acts of kindness! Which ones will you try?
Grab the Printable
To grab our printable, just put your email in the box below.
We'll send the printable straight to your inbox, along with our other favorite free printables!
Whatever you do, make sure to involve your family and friends so you can enjoy the season of giving together!