Cute Christmas Perler Bead Patterns (Free Printable!)
Today we are making these Christmas Perler bead patterns! My kids love playing with the melty beads! And we even have a free printable pattern for you to grab so you can make these Christmas items at home too!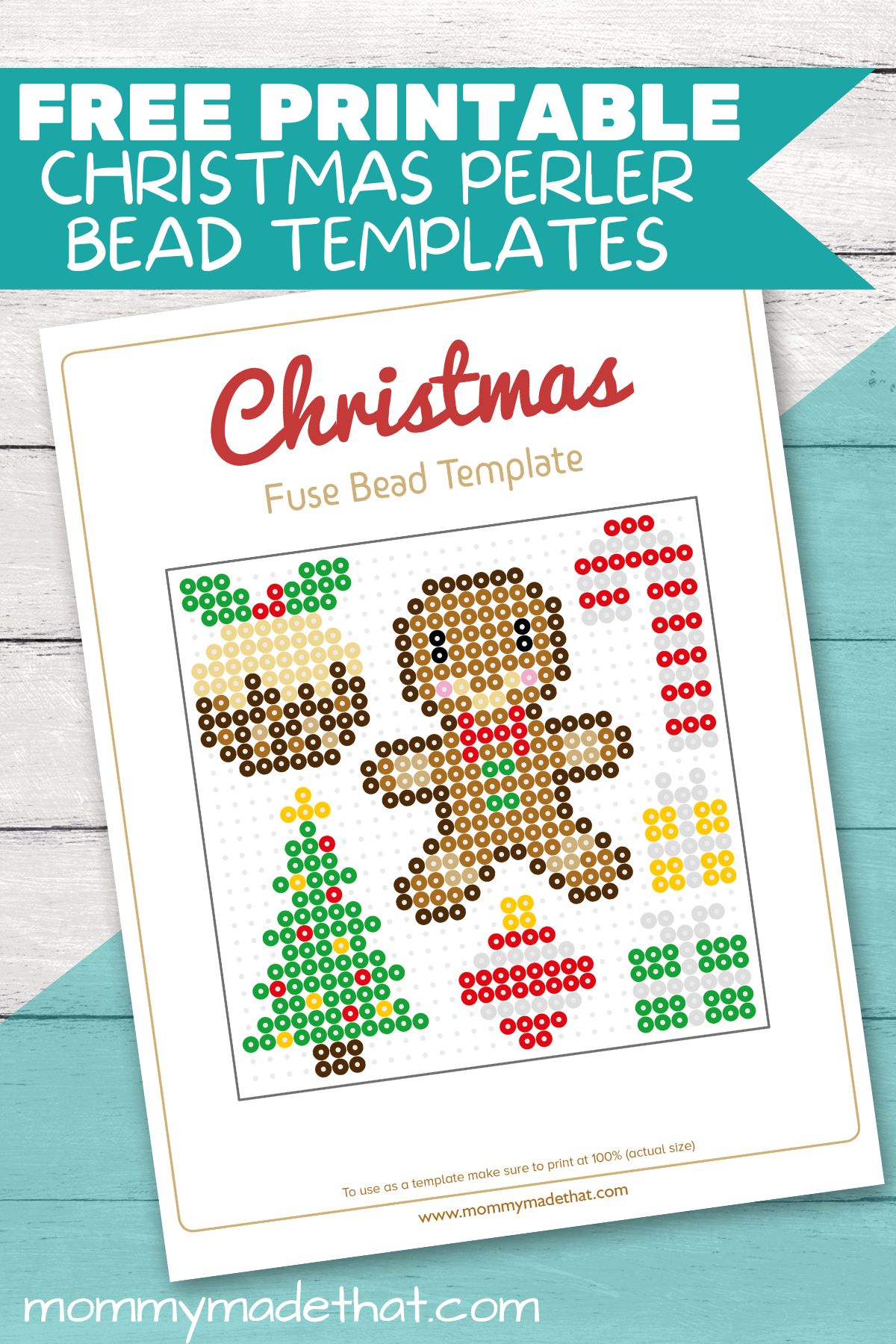 Need some fun Christmas Perler bead ideas? They make for a great Christmas craft and activity.
Kids love melting the beads and turning their creations into fun keychains or jewelry or even as adorable DIY Christmas ornaments.
This is one of the many free Christmas printables we have. We hope you enjoy it!
The Christmas Designs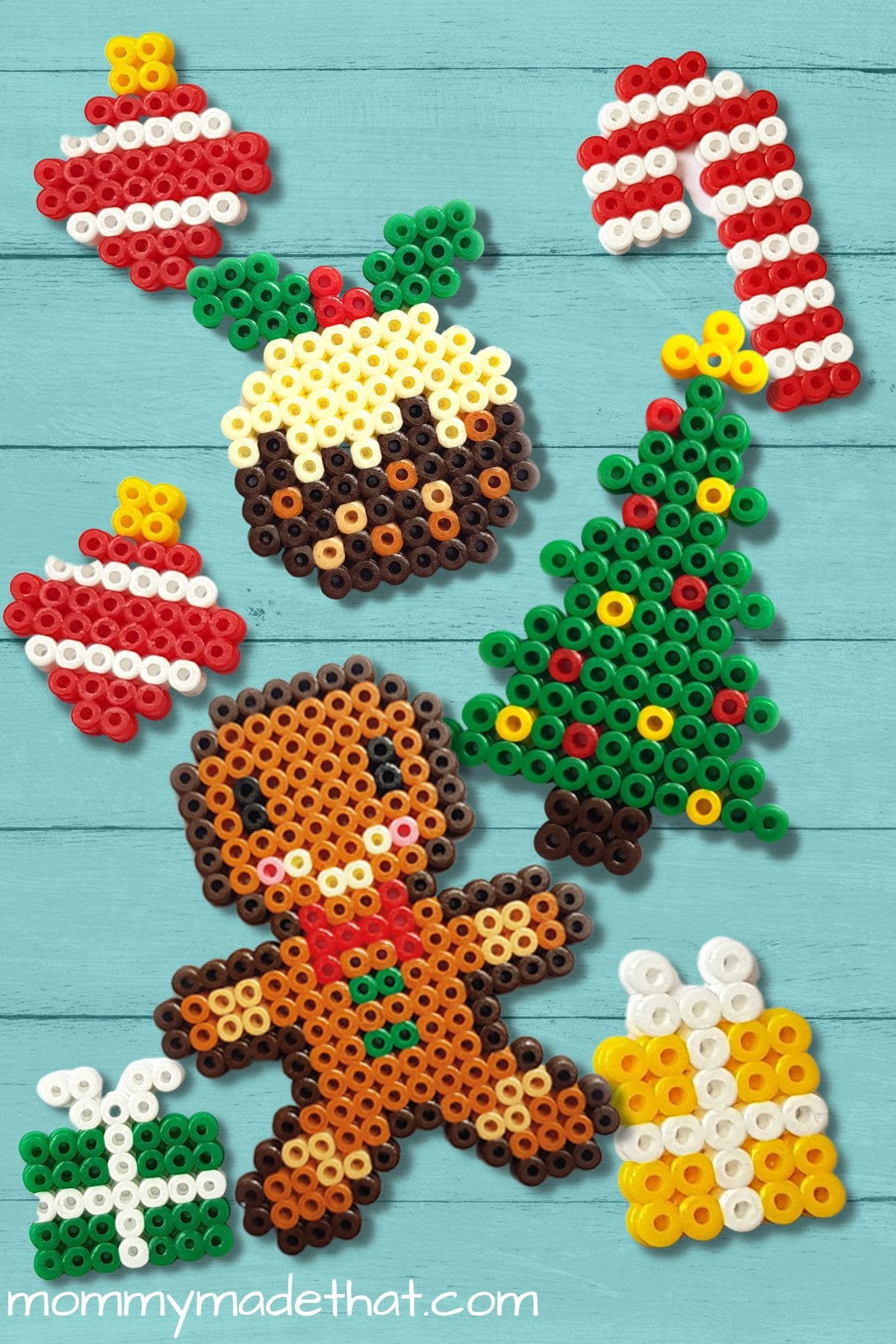 We have several big and small Christmas Perler bead patterns. We create a little gingerbread man, a Christmas tree, some Christmas pudding, two gift patterns, an ornament and a candy cane.
Here are a few close-ups of our favorites. We have this adorable little Gingerbread man we made.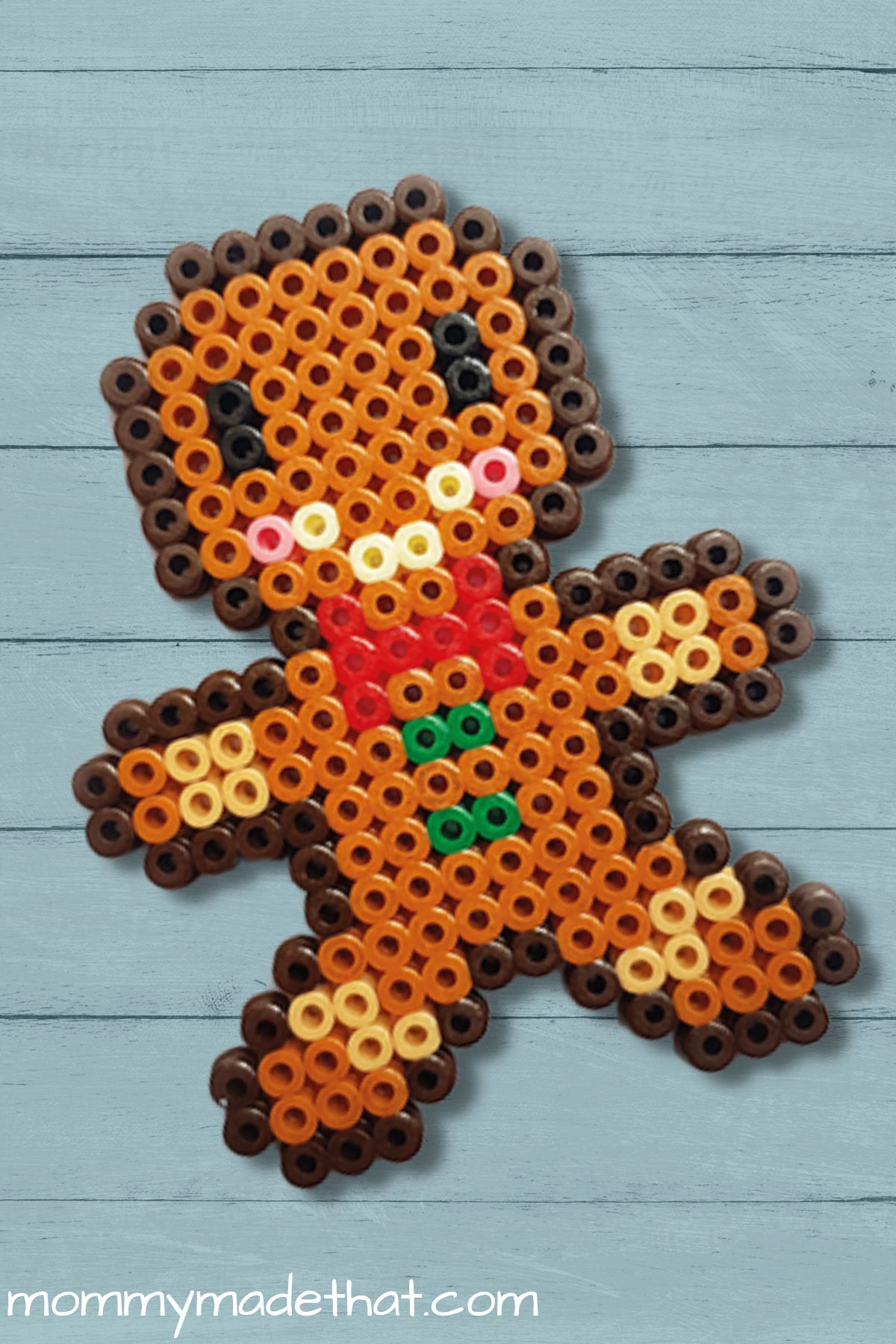 We also have some printable gingerbread man templates if you're wanting more gingerbread fun and a gingerbread house coloring page.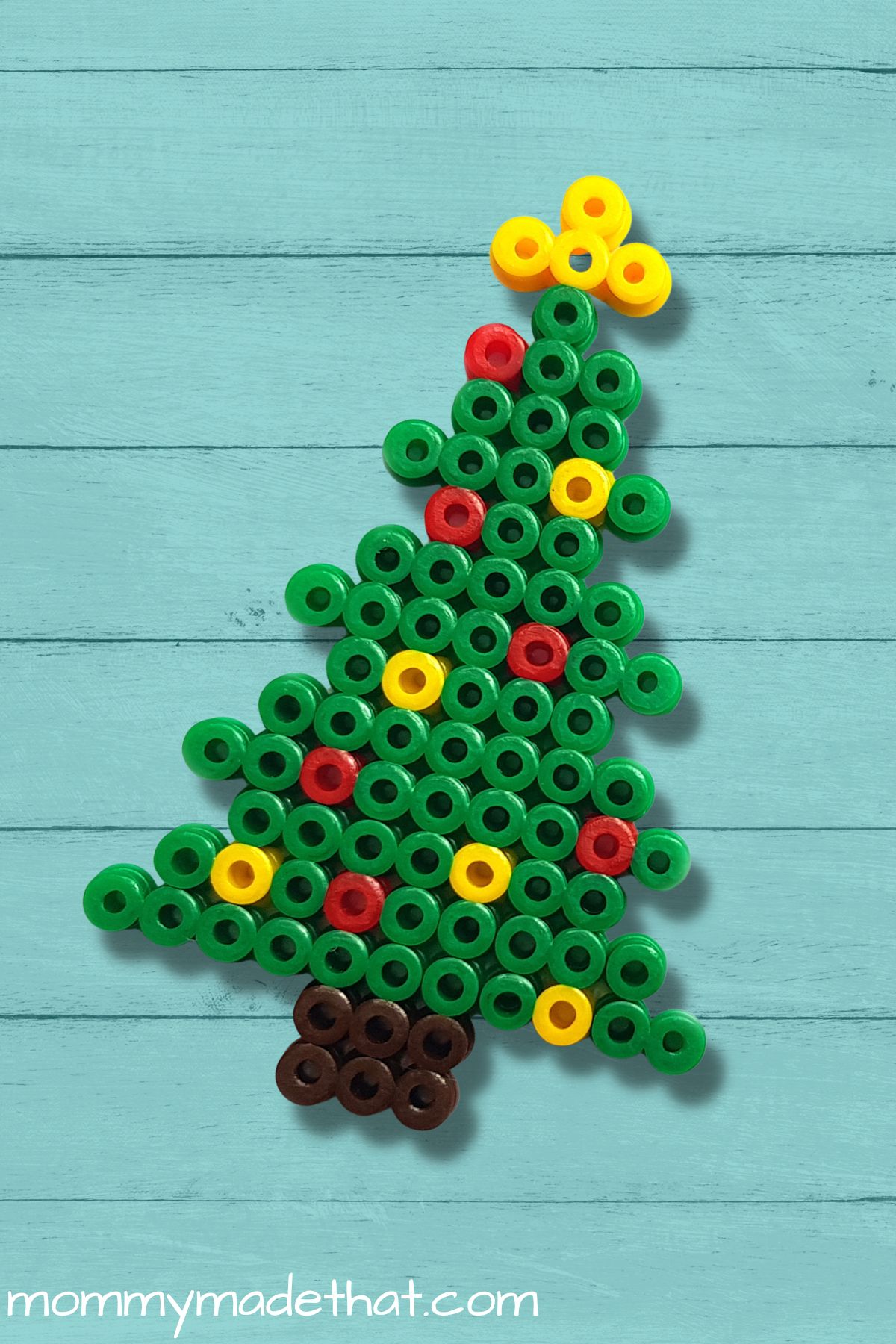 We also made a cute Perler bead Christmas tree. We love a good Christmas tree craft, and this one is fun.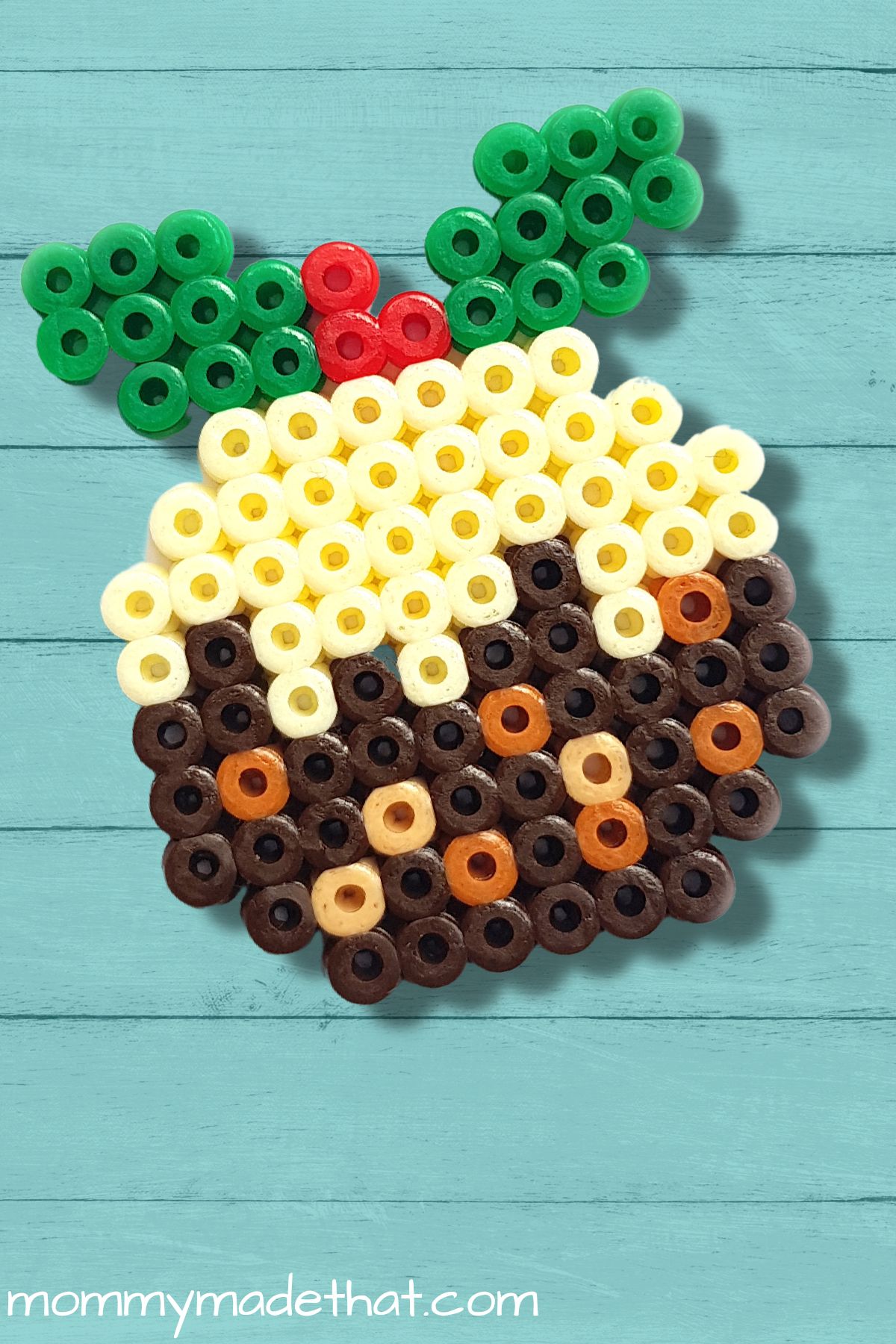 And this one is such a cute and unique one, a melty bead Christmas pudding!
They're all fun and kids will love making them this holiday season.
Using the Christmas Perler Bead Patterns
If you're not familiar with Perler beads, also known as Hama beads, melty beads and fuze beads, they're super easy to use.
Grab some Perler beads and a pegboard. Then start creating your design out of the beads onto the board.
When your design is finished, place a piece of parchment paper over your design. Then use an iron to melt it in 5-second intervals, checking to see if the design has melted yet.
How long it takes depends on your iron, but be careful not to over-melt them.
Then allow them to cool before removing them from the pegboard.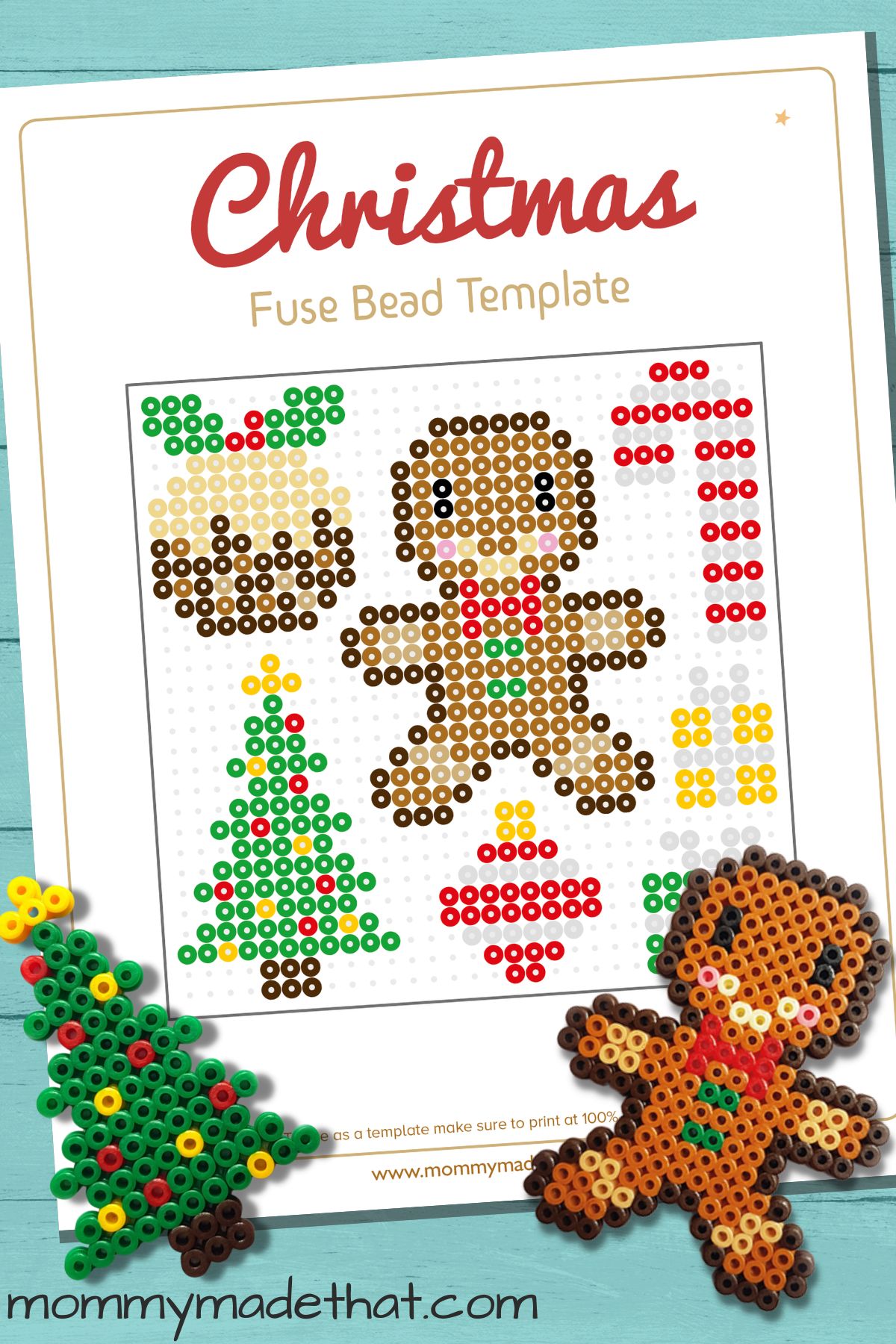 If you want to make our designs, you can print out the pattern and sit it under a clear pegboard then start creating!
To grab our patterns, simply put your email in the box below and we'll send the free printable Christmas bead designs straight to your inbox along with other free printables.
This is for personal use or classroom use only, not for commercial use. Thank you!
This year we'll use them as Christmas ornaments to hang up on the mini Christmas tree we have.
But you could use them to create keychains, jewelry, magnets, to decorate a wreath with, or even gift tags!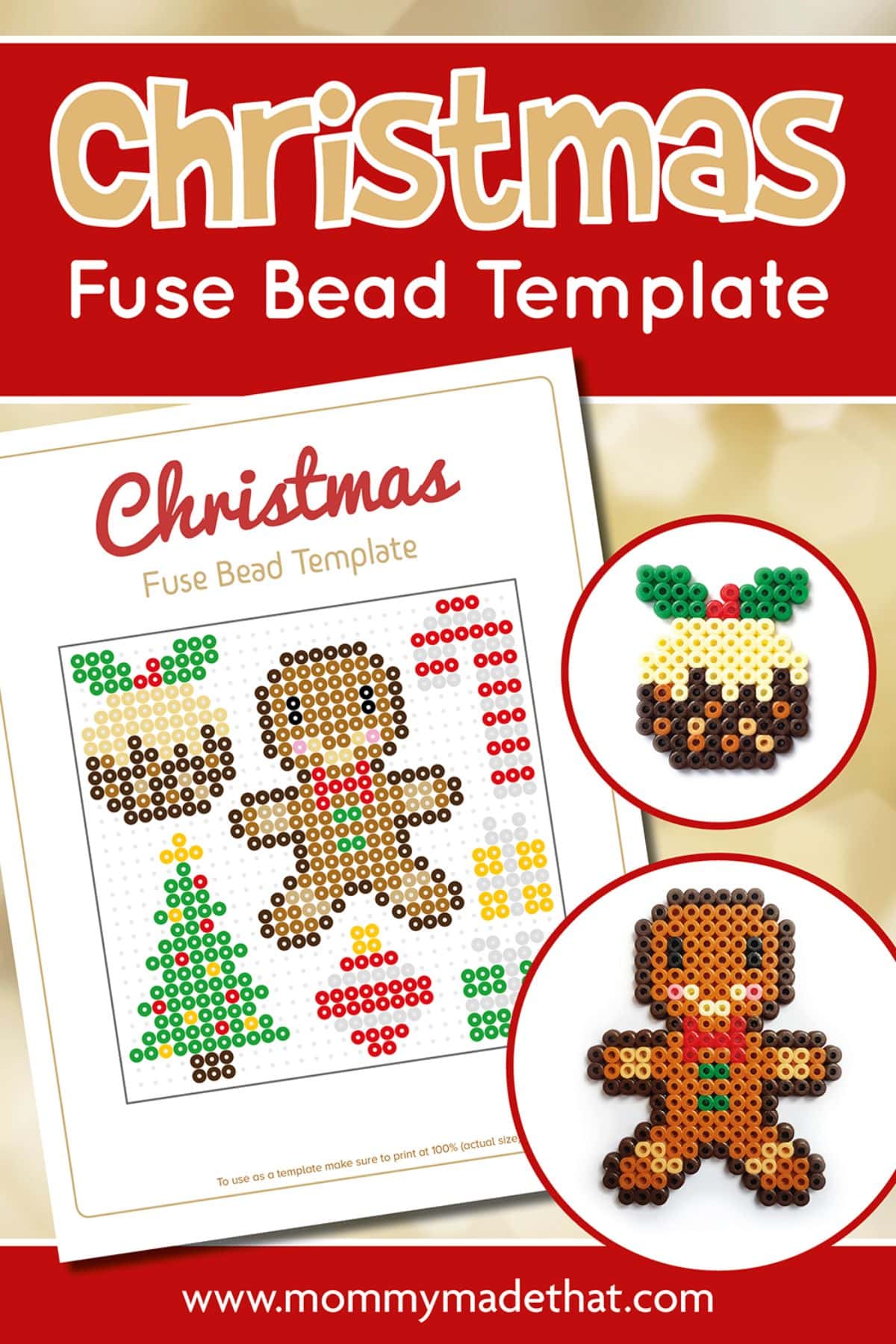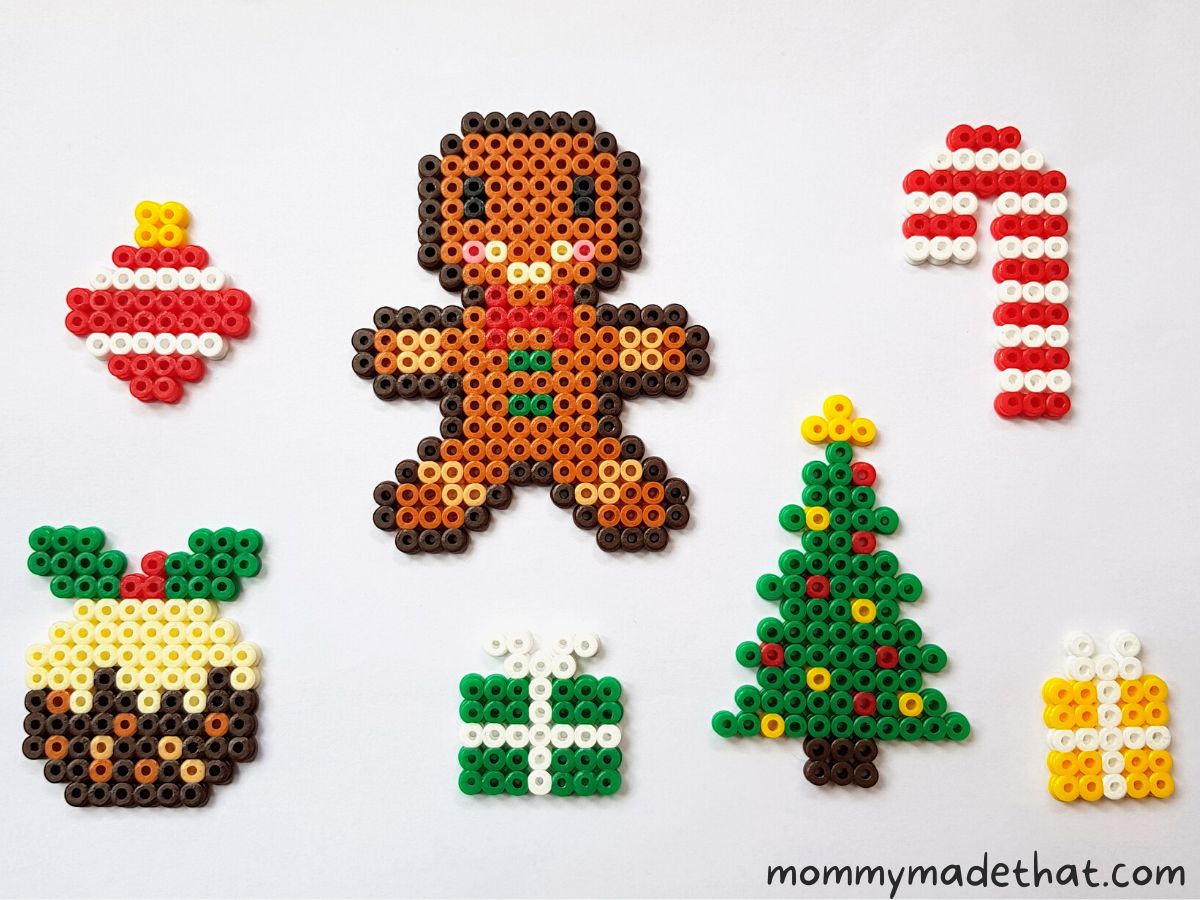 What will you be doing with your Perler bead patterns?