Jolly Santa Craft with Moveable Parts
This printable santa craft is perfect for the holidays. Featuring a charming Santa Claus with moveable parts, kids can enjoy assembling Old Saint Nick using simple split pins. Available in both a ready-to-display colored version and a black and white version for personal coloring, this craft is a delightful way to get into the festive spirit.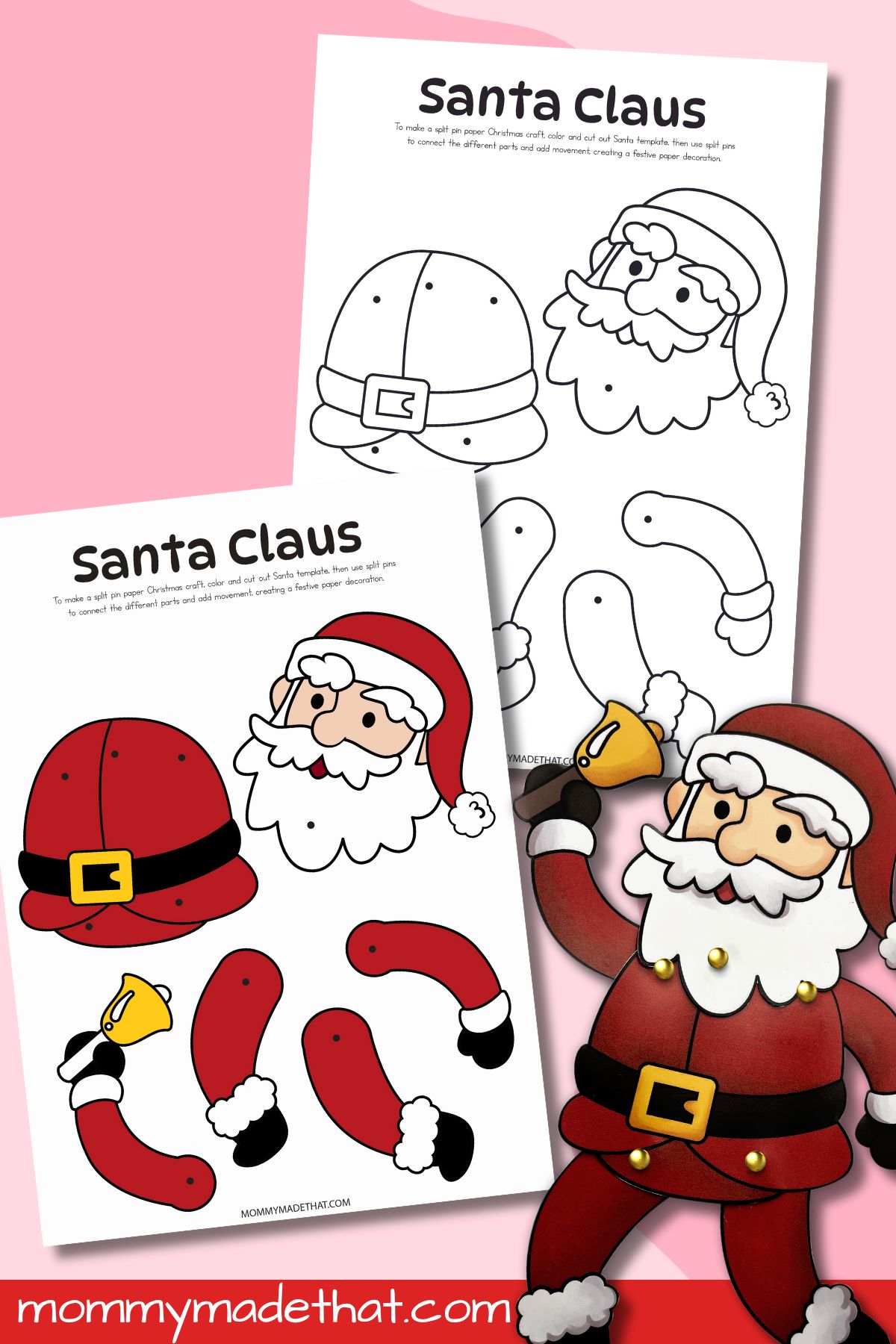 Ho Ho Ho! Ready for some festive crafting? Our Jolly Santa Craft is here to add a sprinkle of joy to your holiday activities. This delightful printable project allows you to assemble a merry Santa Claus with limbs that move and dance.
Whether you're decorating for Christmas or looking for a fun craft to do with the kids, this Santa is sure to bring smiles and holiday spirit.
We've got lots of fun Christmas crafts that kids will love including a set of printable Christmas crafts that are simple cut and paste crafts they can color.
Materials Needed
Printable Santa Craft Sheets
Colored pencils, markers, or crayons (for the black and white version)
Scissors
Split pins (brads)
Optional: Glitter, cotton balls (for Santa's beard), or other decorative items
Printable Details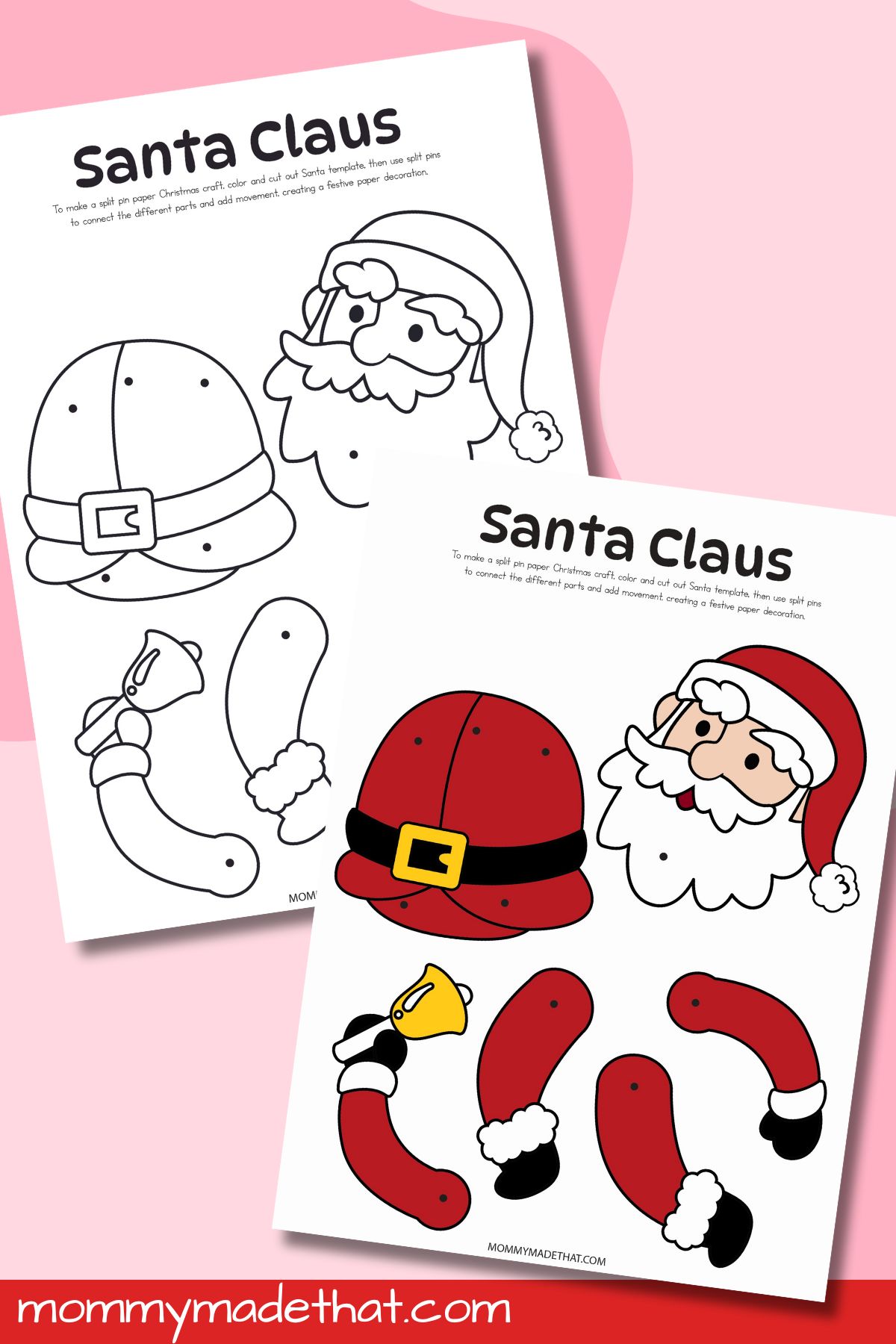 Our Slit pin Santa Craft is available in two user-friendly options: a vibrant, pre-colored version for immediate crafting fun and a black and white version for personalized coloring.
Each design is formatted for easy printing on standard A4 or Letter-sized paper, ideal for both home and school use. The prints feature clear markings for split pin placements, simplifying the assembly of Santa's moveable limbs. This makes the crafting process enjoyable and accessible for various ages and skill levels.
Whether you choose the colorful ready-to-go option or the customizable black and white version, our printable Santa craft promises a delightful crafting experience.
Printing tip: The PDF file contains both versions in the file. To save on ink and paper, be sure to hit select page number in the printer settings. Then you can pick just the page you want to print.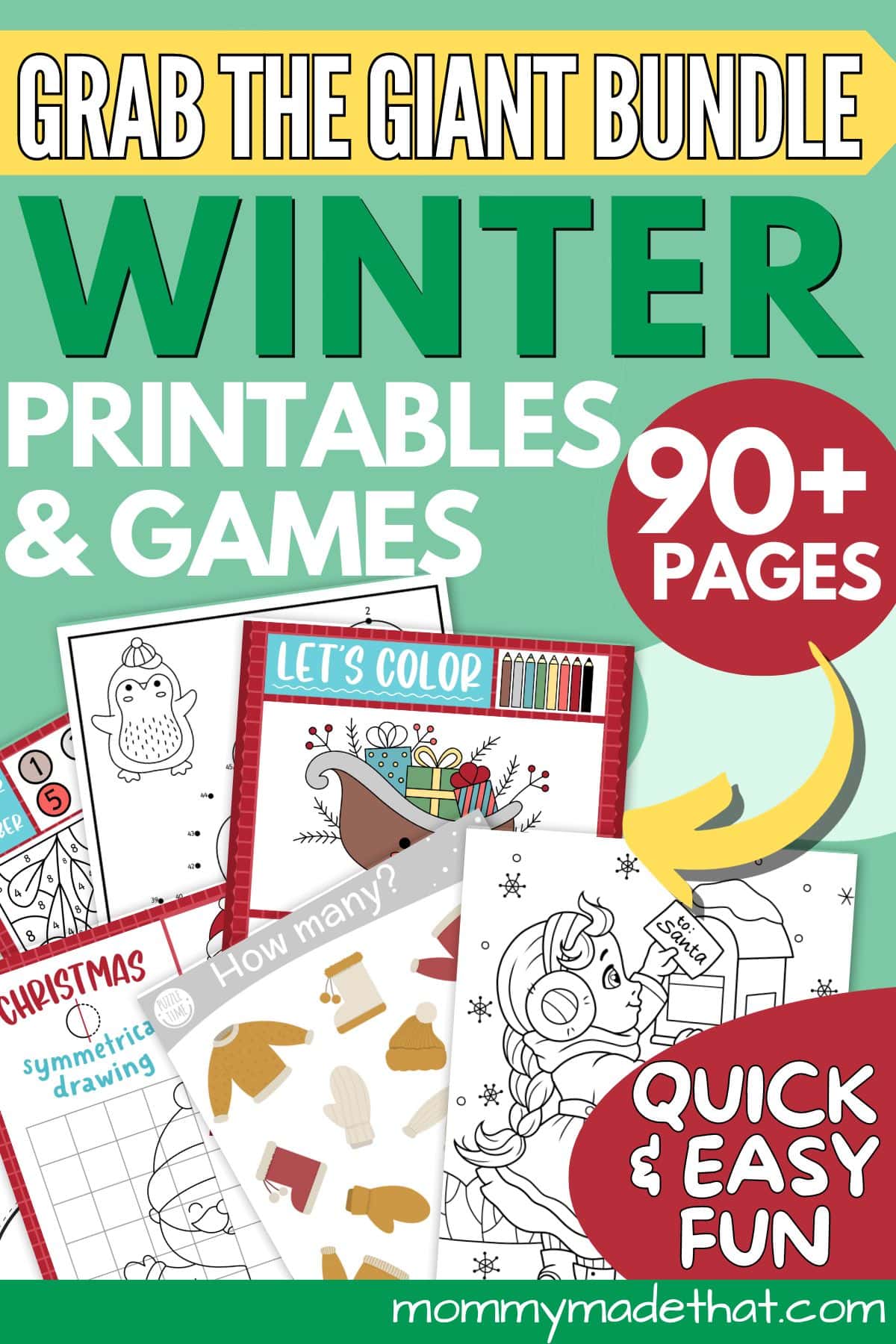 Instructions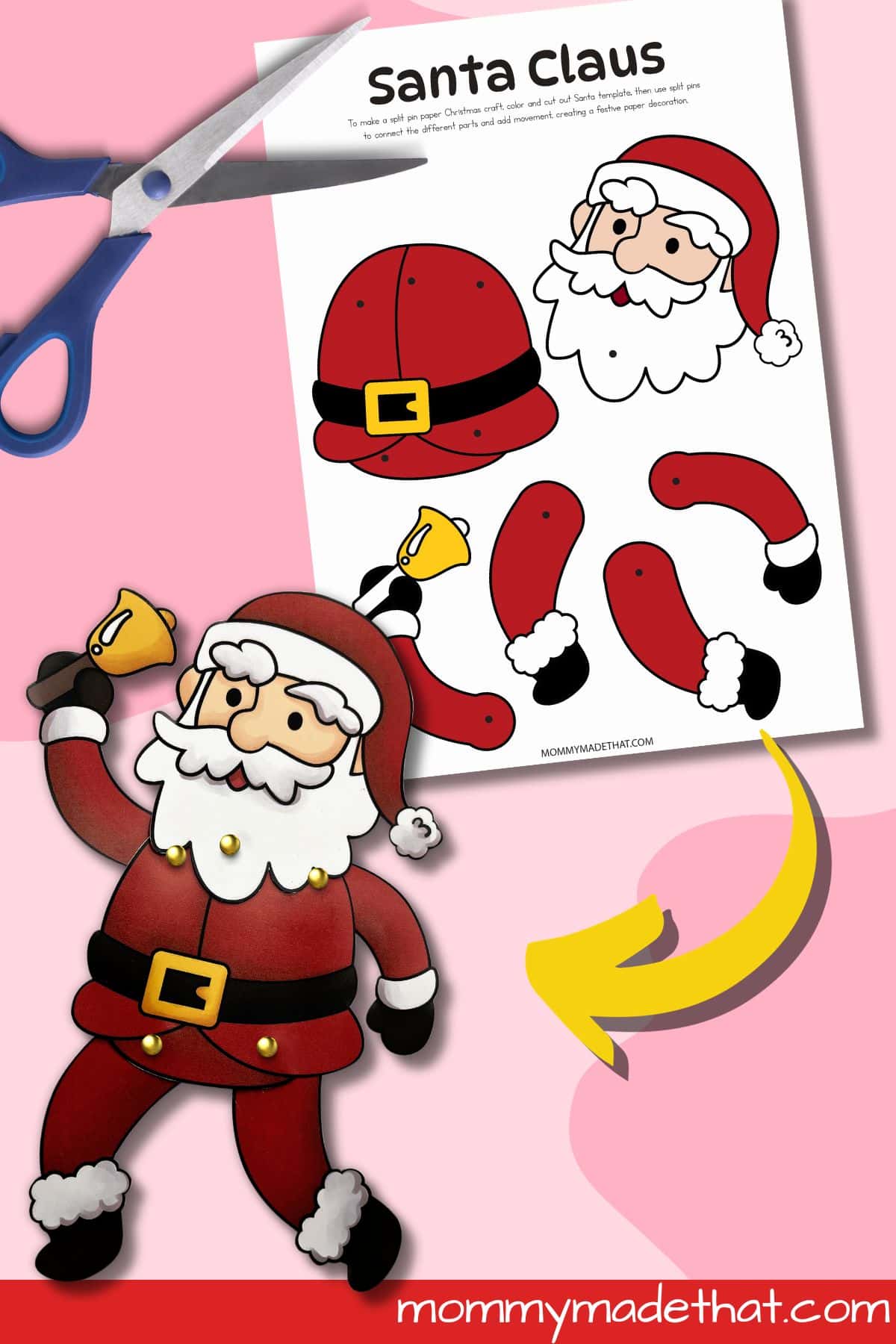 Select and print the Santa design of your choice – either the colorful version or the black and white one.
If using the black and white version, bring Santa to life with your favorite colors.
Carefully cut out each part of Santa's body along the provided lines.
Align Santa's arms and legs with his body and attach them using the split pins at the designated joints, along with his head to the body.
Ensure the pins are firmly in place, but allow enough freedom for movement.
Voilà! Your moveable Santa is ready for festive fun!
Engaging Ideas
Looking for some fun ideas to use with your printable craft?
Interactive Story Time: Create a Christmas story where your Santa is the main character.
Festive Decoration: Use your Santa as a cheerful decoration in your classroom, home, or on your Christmas tree.
Personal Touch: Add glitter, cotton balls for the beard, or other materials to give Santa a unique look.
Holiday Gifting: Gift your handmade Santa to loved ones as a heartfelt, personalized Christmas present.
Grab the Paper Santa Craft
To grab our printable Santa craft, put your email in the box below. We'll send it straight to your inbox, along with other awesome freebies!
This is for personal or classroom use only please. Not for commercial use. Thank you!
Tips
For younger children, provide assistance with cutting and attaching the split pins.
Use cardstock for printing to make your Santa sturdier and longer-lasting.
Encourage creativity in coloring and customizing Santa to make each craft unique.
Our Split Pin Santa Craft is a wonderful way to engage in the holiday spirit. It's perfect for teachers, parents, and anyone who loves a good festive project.
So gather your materials, get into the holiday mood, and create your very own moveable Santa. Here's to a crafty, merry, and bright holiday season!