Free Printable Lion Craft Template
Today we've got this free printable lion craft template. It's a fun cut and paste craft for kids that's sure to keep them busy and have a roaring good time!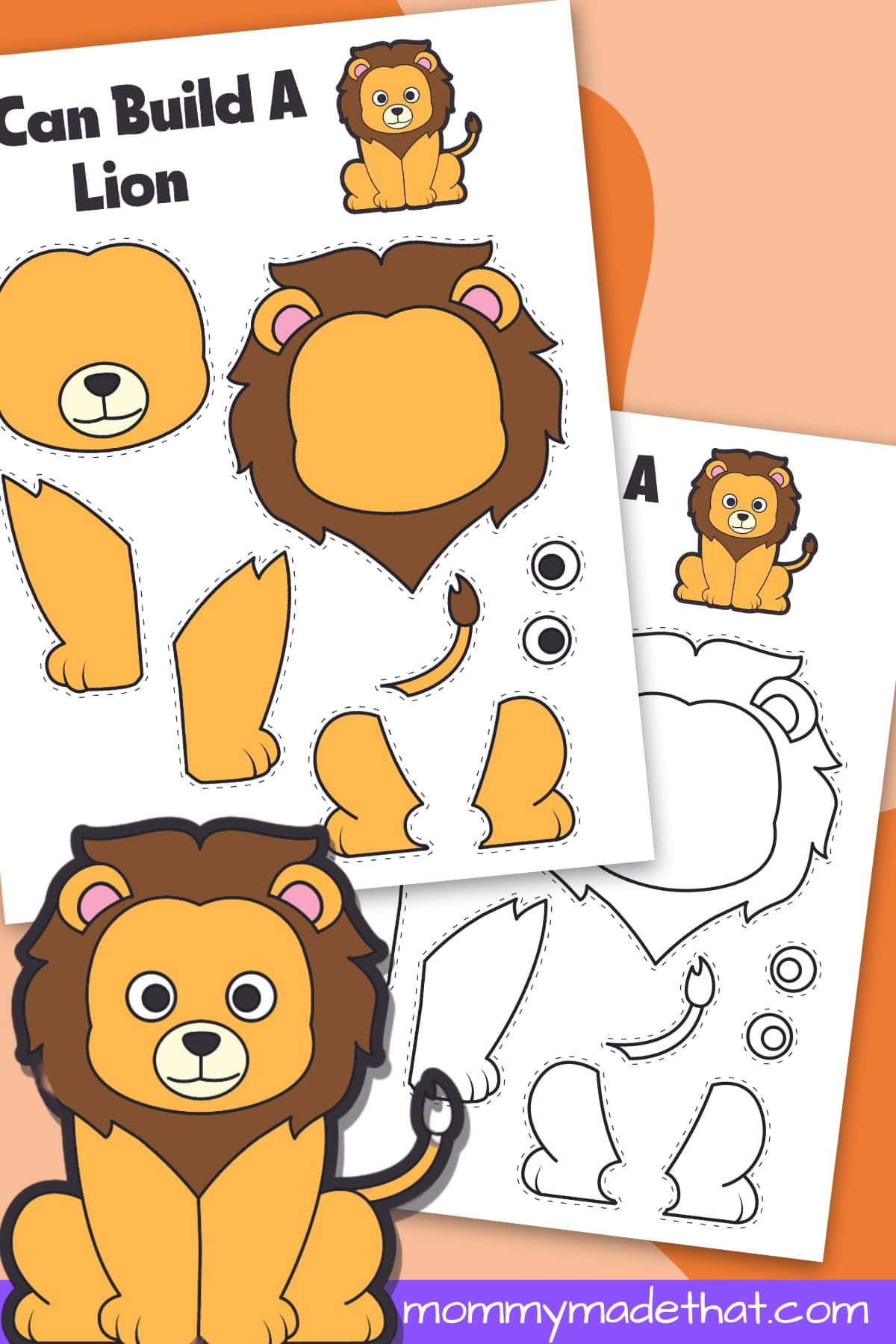 Cut and paste crafts are one of the most fun, creative and educational activities that kids can do.
It teaches them basic skills like cutting, pasting, coloring and assembling images.
Through this activity, not only can children have fun but they also develop fine motor skills and artistic creativity.
This build a lion craft is an excellent way to learn more about lions while having a great time!
Using our printable lion craft template kids can easily make their own lion craft.
And speaking of lion crafts, you should also check out our 3D paper lion craft and our paper bag lion puppet. They each have their own printable templates too!
The Lion Templates
We've got two version of our lion craft template. It includes the lion's face, lion mane, yes, legs and tail.
The first one is full color. So all you need to do is print, cut and paste. Super easy!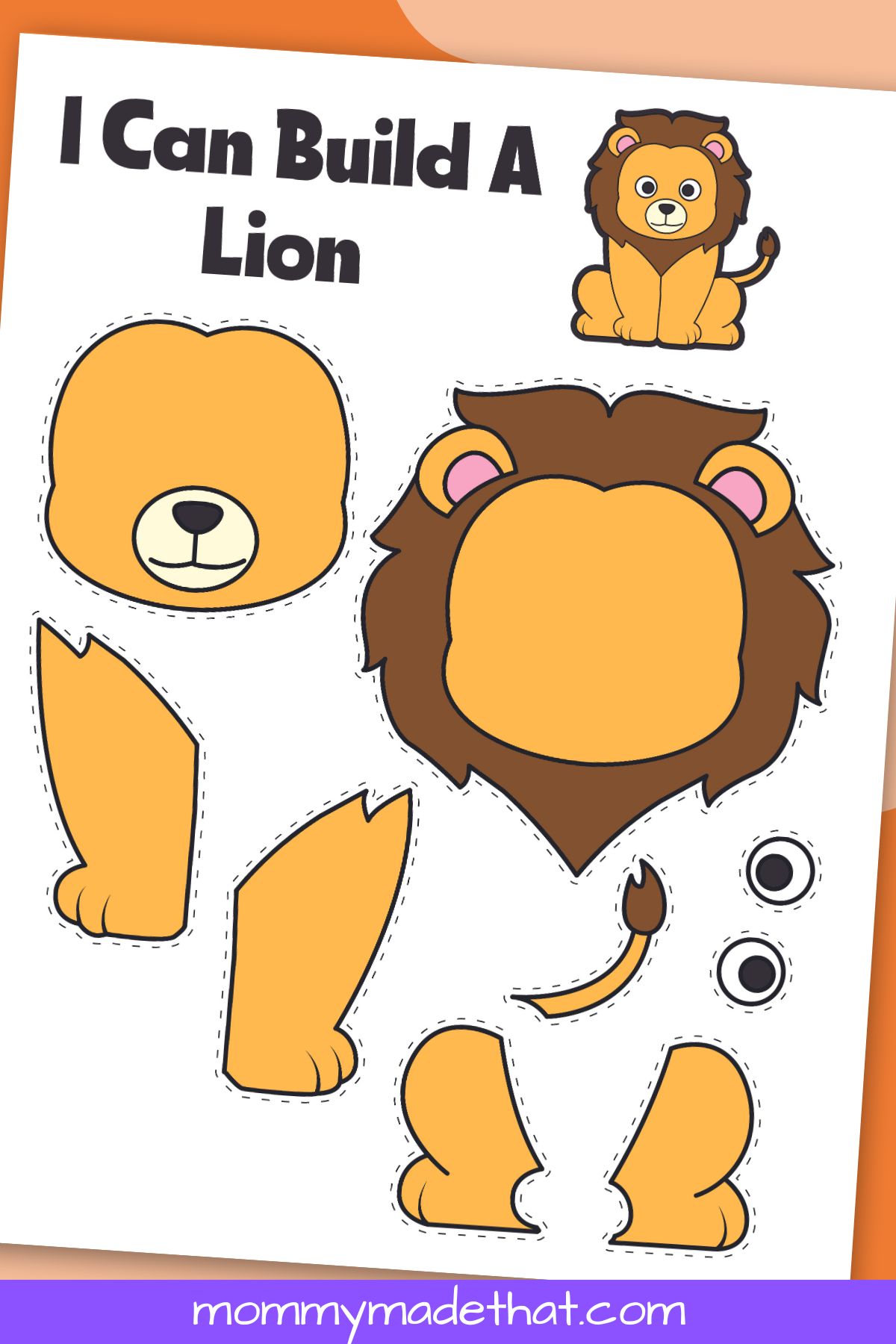 Our second template is a black and white version.
This is great if you want to get a little more creative and color in your lion.
Or if you are just looking to save some printer ink. But it makes for a fun and unique lion coloring page.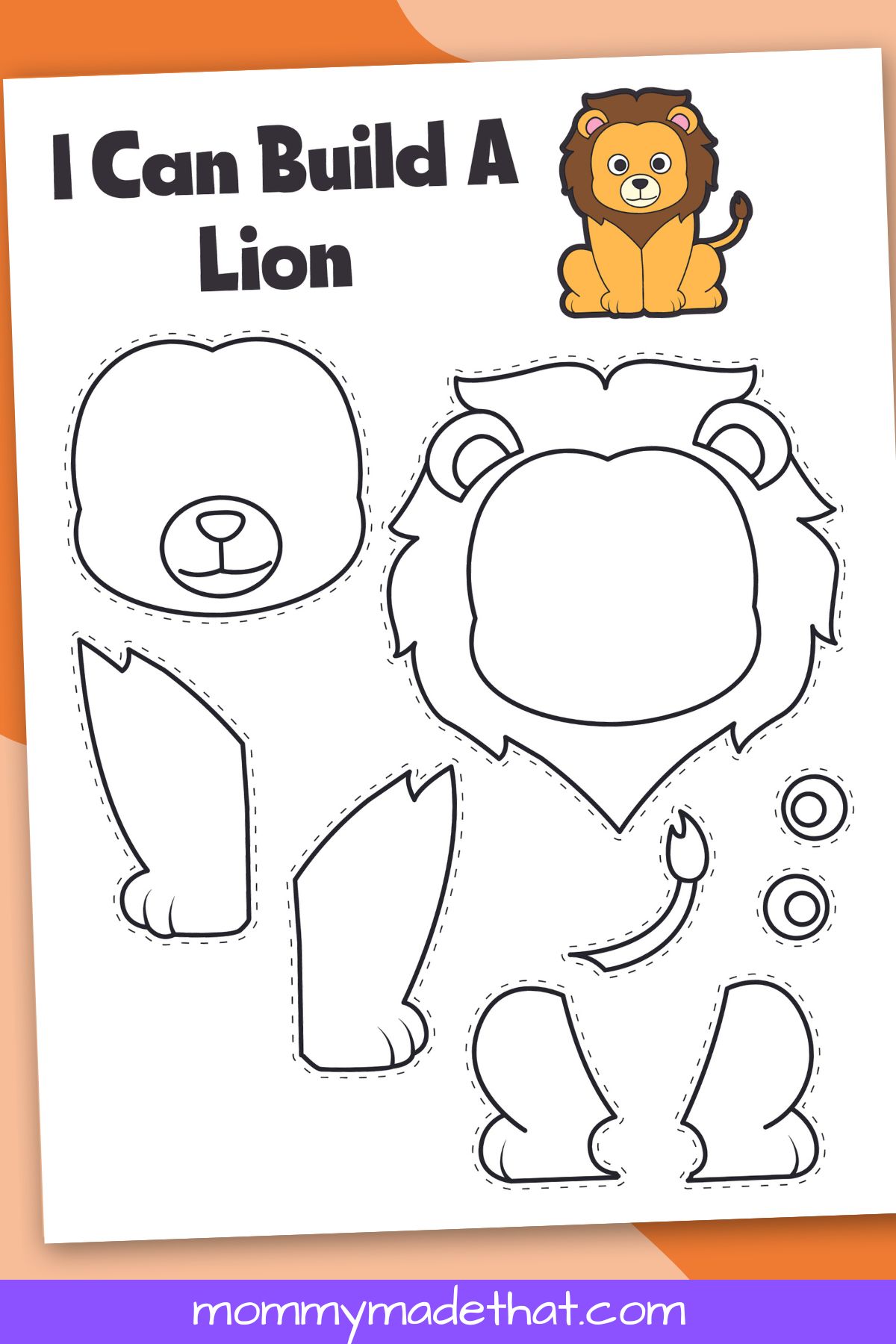 I like this one because it adds the extra step, prolonging the attention span the kids have for the project.
Materials Needed
For this craft you'll need our printable lion template, some printer paper or cardstock paper and some basic craft supplies like:
Crayons or colored pencils
Scissors
Craft glue or glue stick
How to Build a Lion
This is such an easy lion craft to make! Start by grabbing our lion craft template (you can grab it at the bottom of this post.)
Then print it out either on printer paper or cardstock for a more durable finished product.
If you are using the black and white version, color in the lion with your favorite colors.
Then cut out all the pieces.
Once the pieces are cut out, start assembling the lion's body.
You can either attach all the pieces to himself or glue everything down onto construction paper.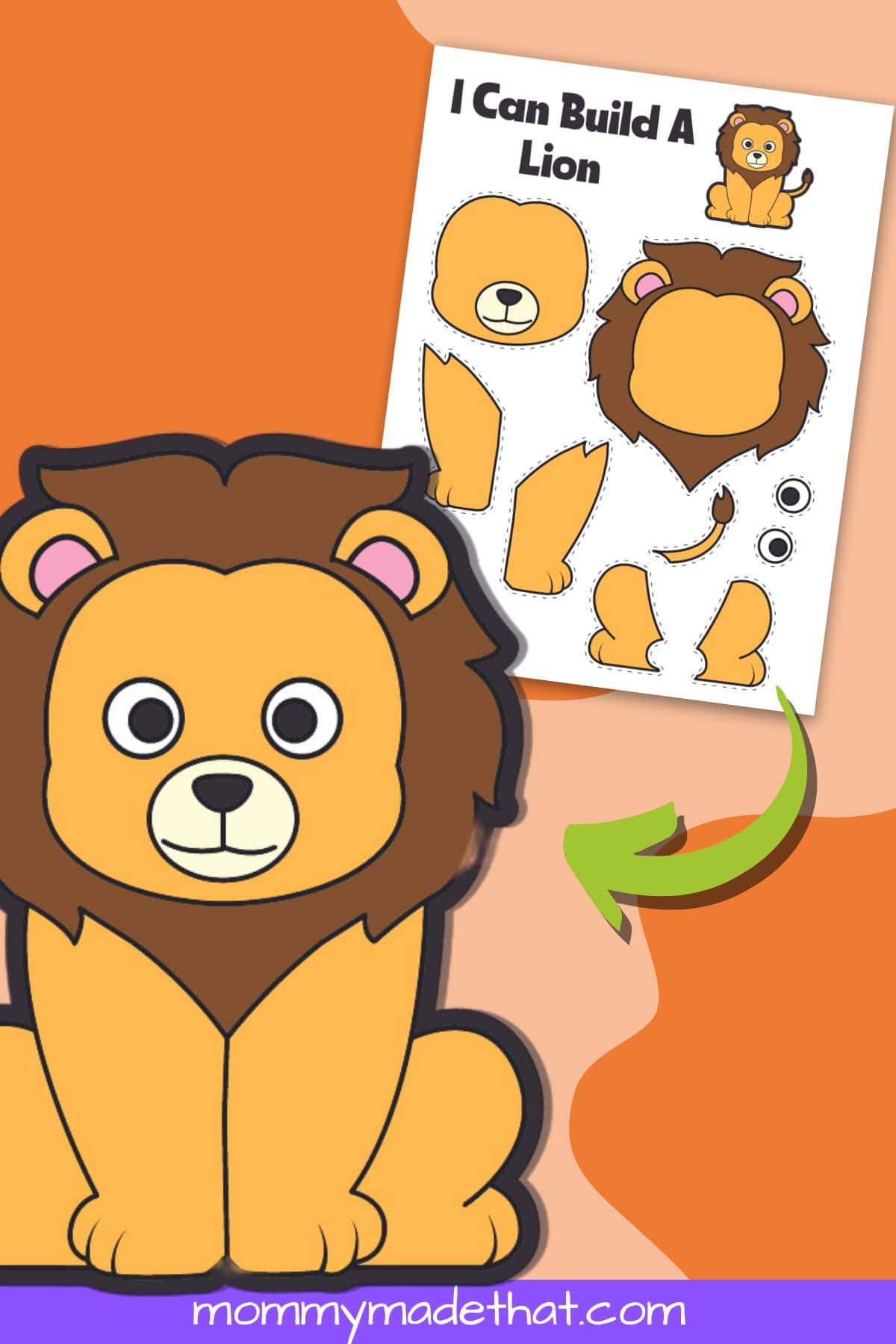 Adding Final Touches
Making your lion craft even more attractive can easily be achieved with coloration and decorations.
You can provide any supplies you want for kids to use in order to decorate the craft, like buttons, glitter, ribbons, googly eyes, pom-poms and more!
I like the idea of filling in the lion's mane with orange pom poms for a fun craft idea. Kids love using different textures.
Once the lion craft is complete and looking amazing, it's time to proudly show it off!
Kids can display their craft around their home or even give it away as a gift.
Grab the Free Printable Template
To grab the free lion craft printable, put your email in the box below. We'll send it straight to your inbox.
This is for personal or classroom use only, please. Not for commercial use.
Thank you!
Other Activities to Learn About Lions
Lion crafts are one way for kids to learn more about lions, but there are many other fun activities they can try too.
Watching documentaries or movies about lions is a great way to learn more – sources like National Geographic and Animal Planet have lots of fun content surrounding these majestic cats.
Or take a trip to the zoo and check out the lions first hand!
Kids can also explore the internet for images and research on lions – with parents' supervision, of course!
There are plenty of educational worksheets, quizzes and coloring pages as well. Finally, why not check out your local library or book store for books or magazines that talk about lions?
You never know what fascinating information you might find!