Today we are making this cute paper bag lion puppet! Using our free printable lion template makes this a super easy paper bag puppet craft.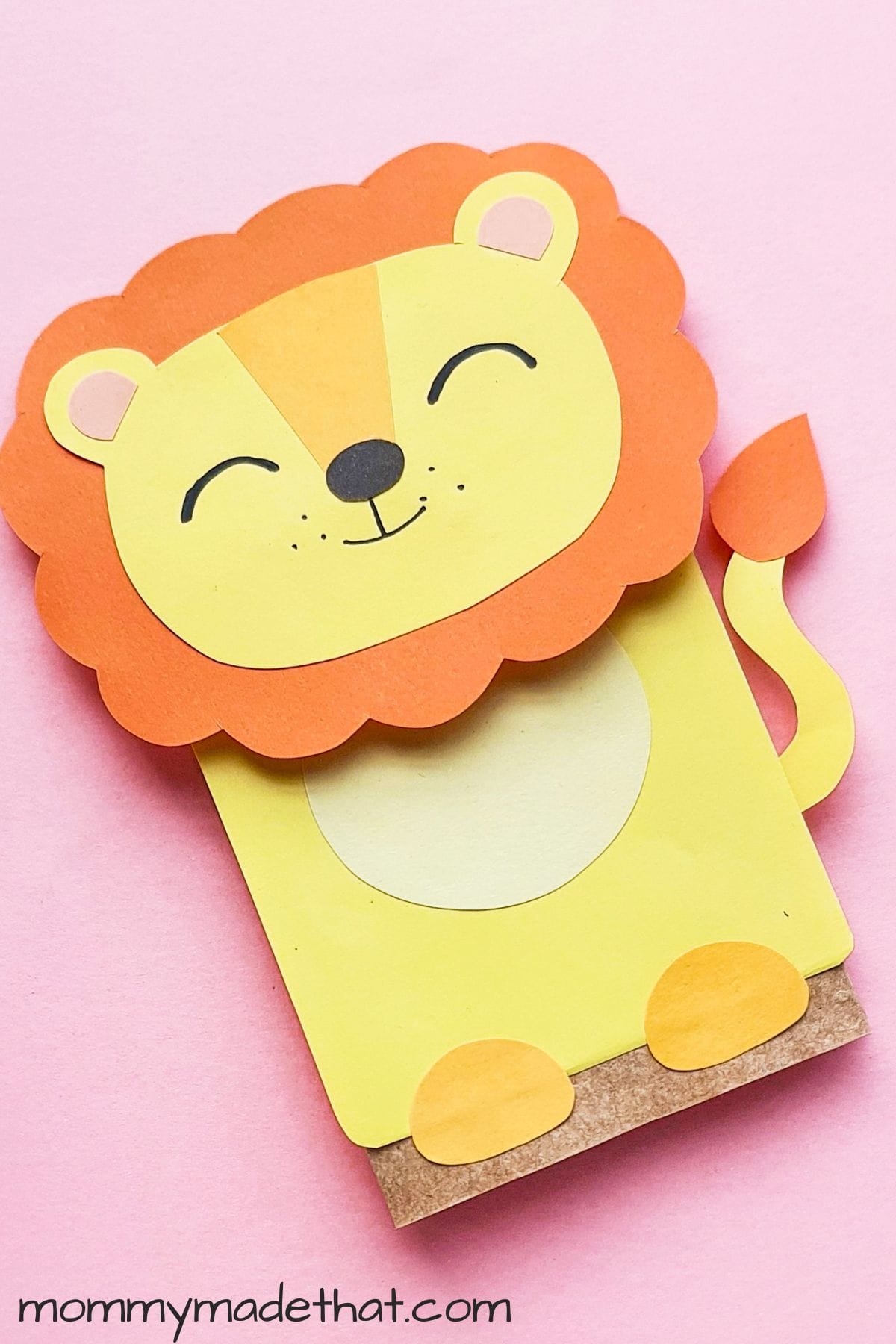 This cute paper bag lion puppet is sure to bring a smile to your face! With just a few simple supplies, you can easily create this adorable creature that kids will love.
The best part? You don't have to be an expert at sewing or crafting – just unleash your creativity and create something special with this adorable lion puppet!
These kinds of crafts are great for kids fine motor skills. And be sure to check out some of our other fun lion crafts like our 3D lion craft or our printable lion mask.
Materials
Colored craft paper: We used oranges and yellows, along with a bit of pink. You can use construction paper or just color in the template pieces with crayons or colored pencils and use those.
Lion puppet template: We provide the free template at the end of the craft tutorial.
Paper bag: Just the small lunch sack size, you can get a bunch of paper bags for cheap at the grocery store.
You'll also need some basic craft supplies like:
Scissors
Black marker or pen
Pencil
Craft glue
How to Make a Paper Bag Lion Puppet
Grab and print out the template. Our lion template includes the head, the lion's mane, tail and tip, nose, inner ear parts, the forehead, his paws and belly.
Trace out all the pieces onto colored papers and cut them out, or color them in with colored pencils before cutting out the pieces.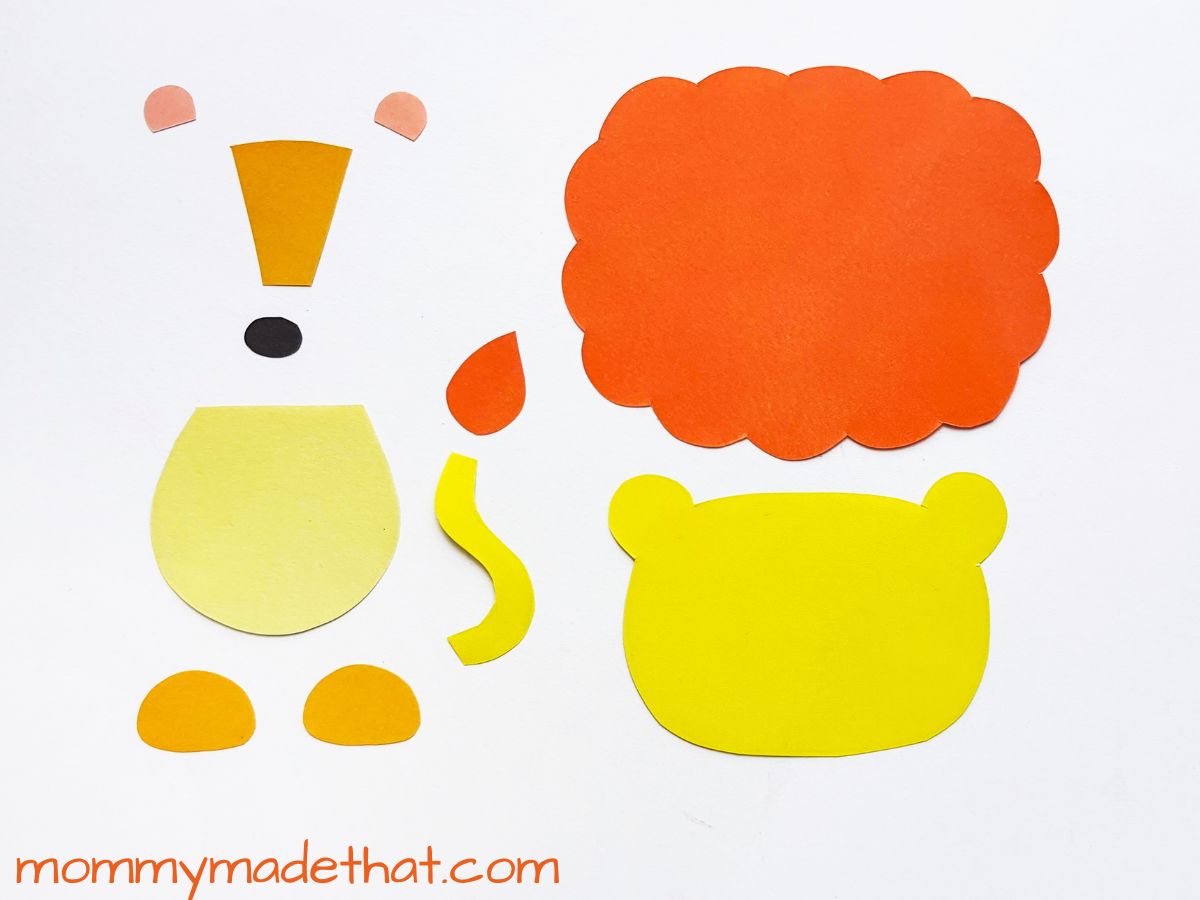 Begin by gluing the tip of the lions tail to the end of the tail piece. Then attach the nose the skinny part of the forehead piece. Then glue on the inner ear areas onto the ears of the lion's head.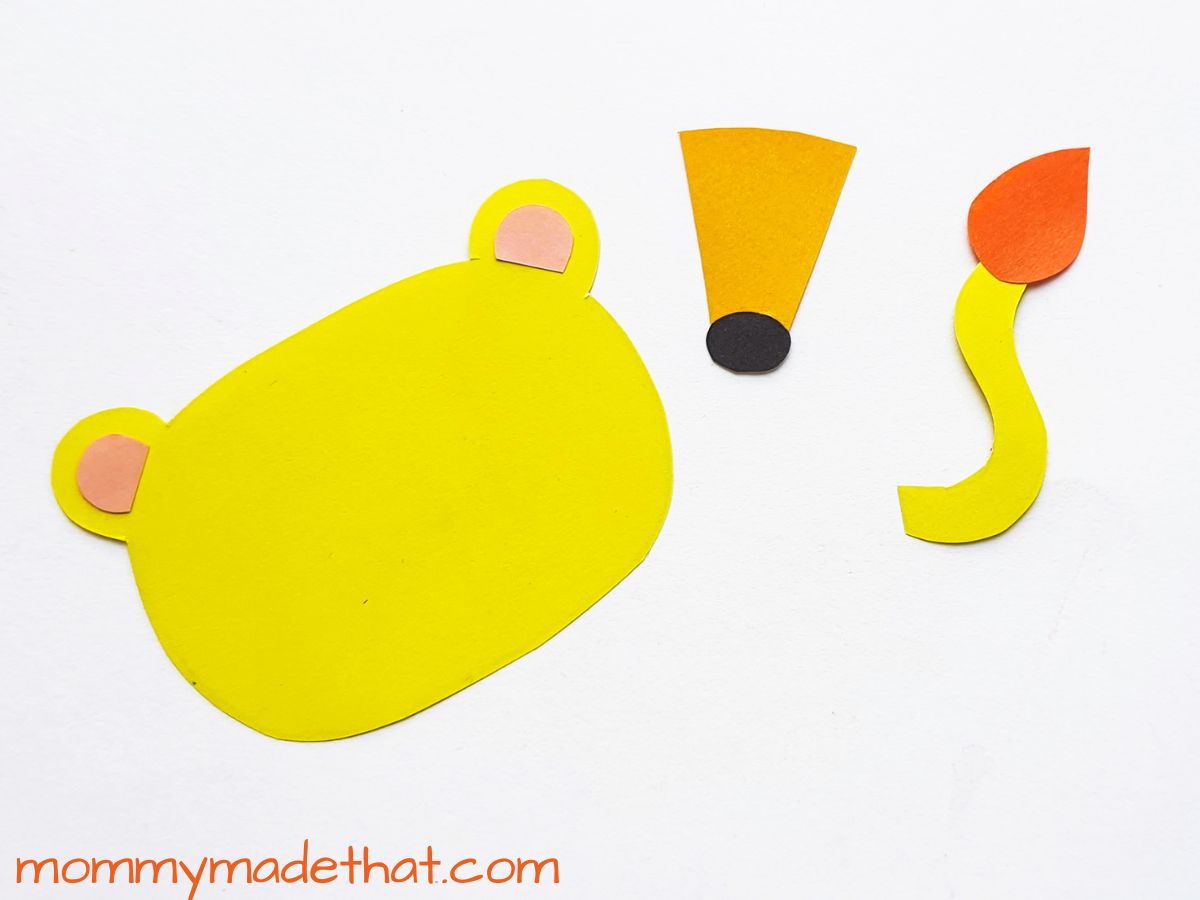 Then attach the forehead piece in the middle top of the head.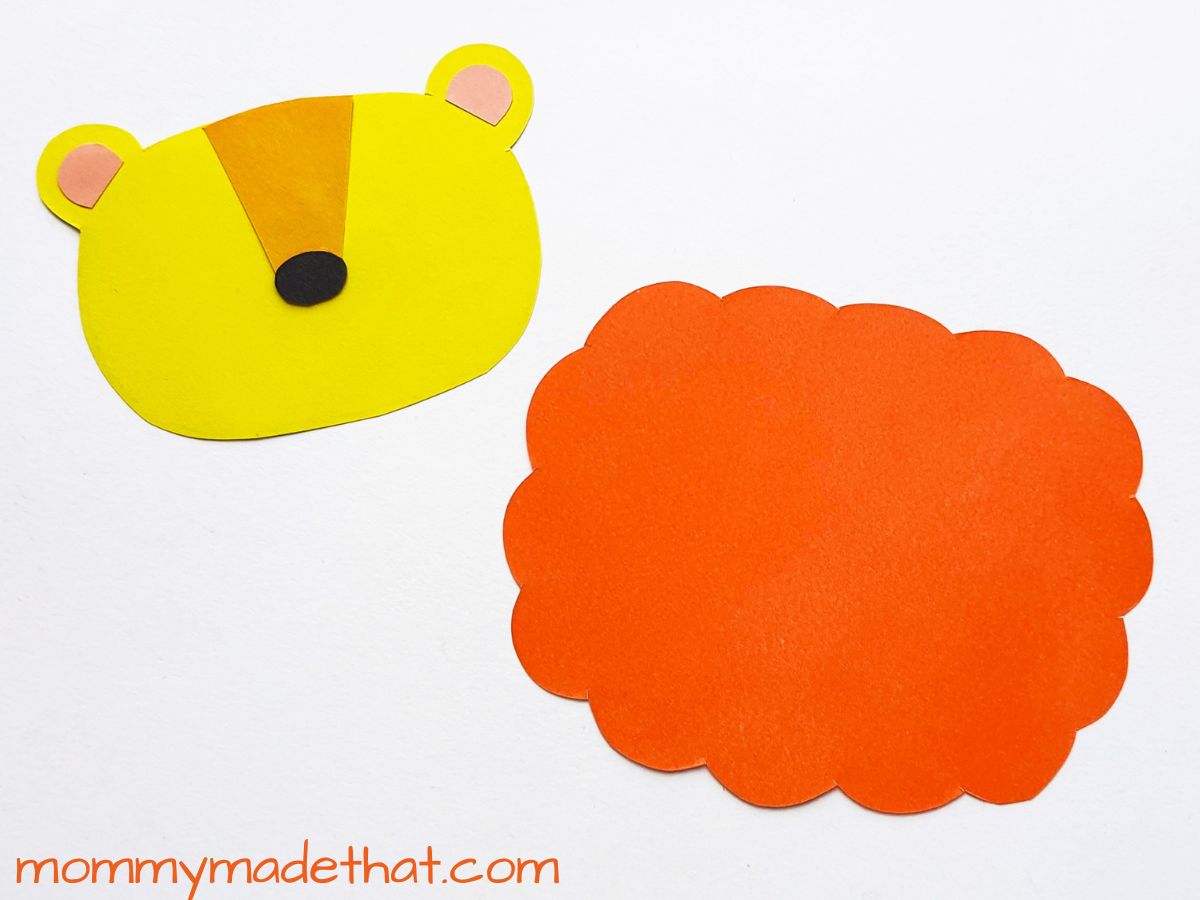 Glue the head piece onto the center of the mane and using the black marker draw on his face, including eyes, a mouth and whiskers.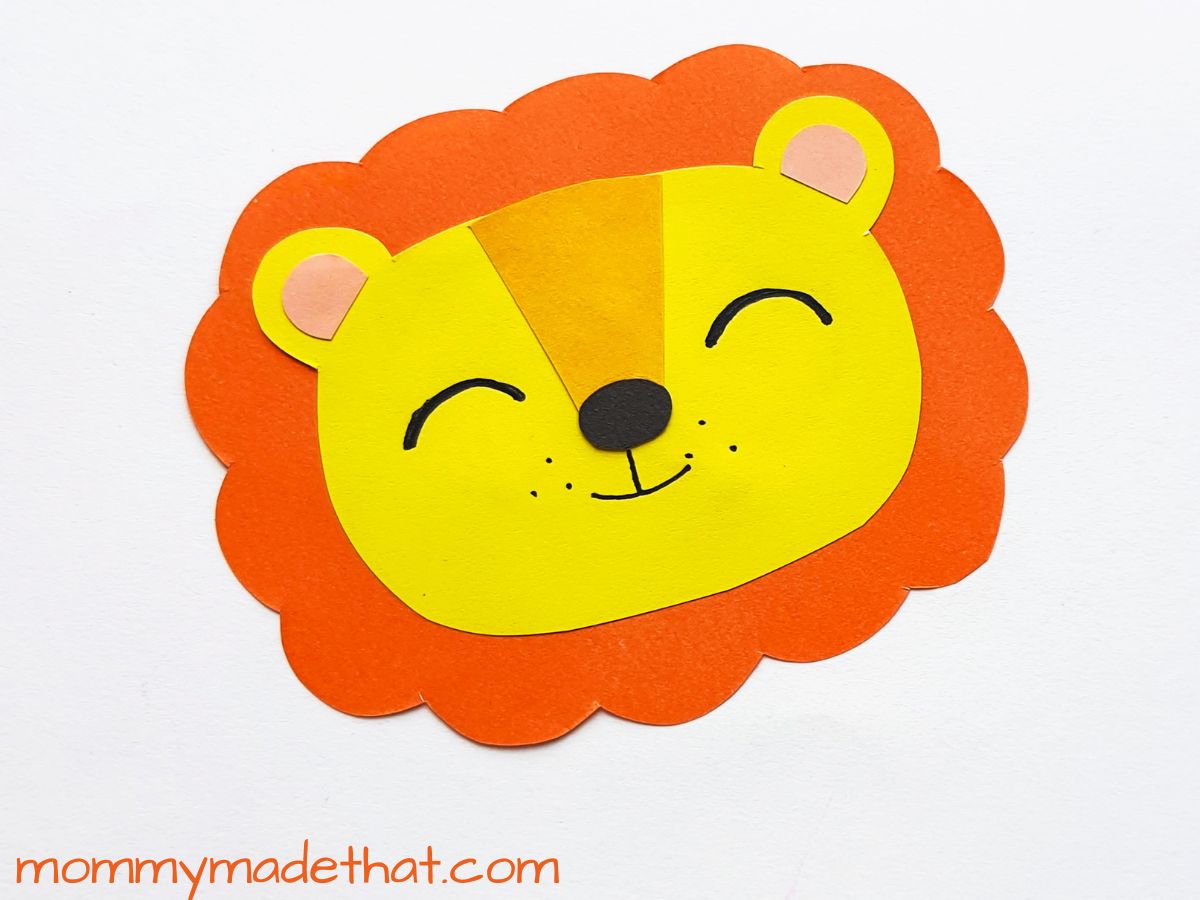 Grab a piece of paper (we choose yellow) and cut it out to the shape of the paper bag to cover one side, like shown below.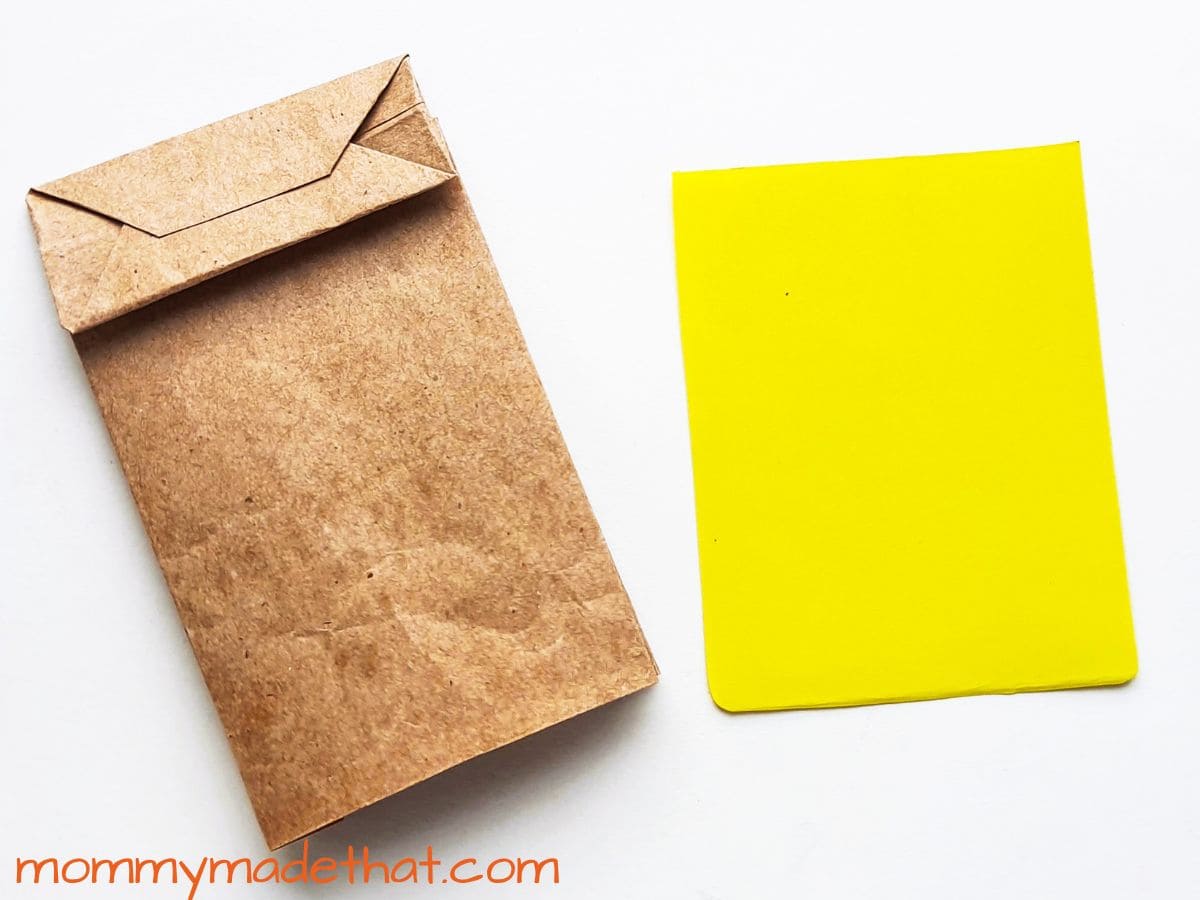 Then attach the paper to the bag, forming the lion's body.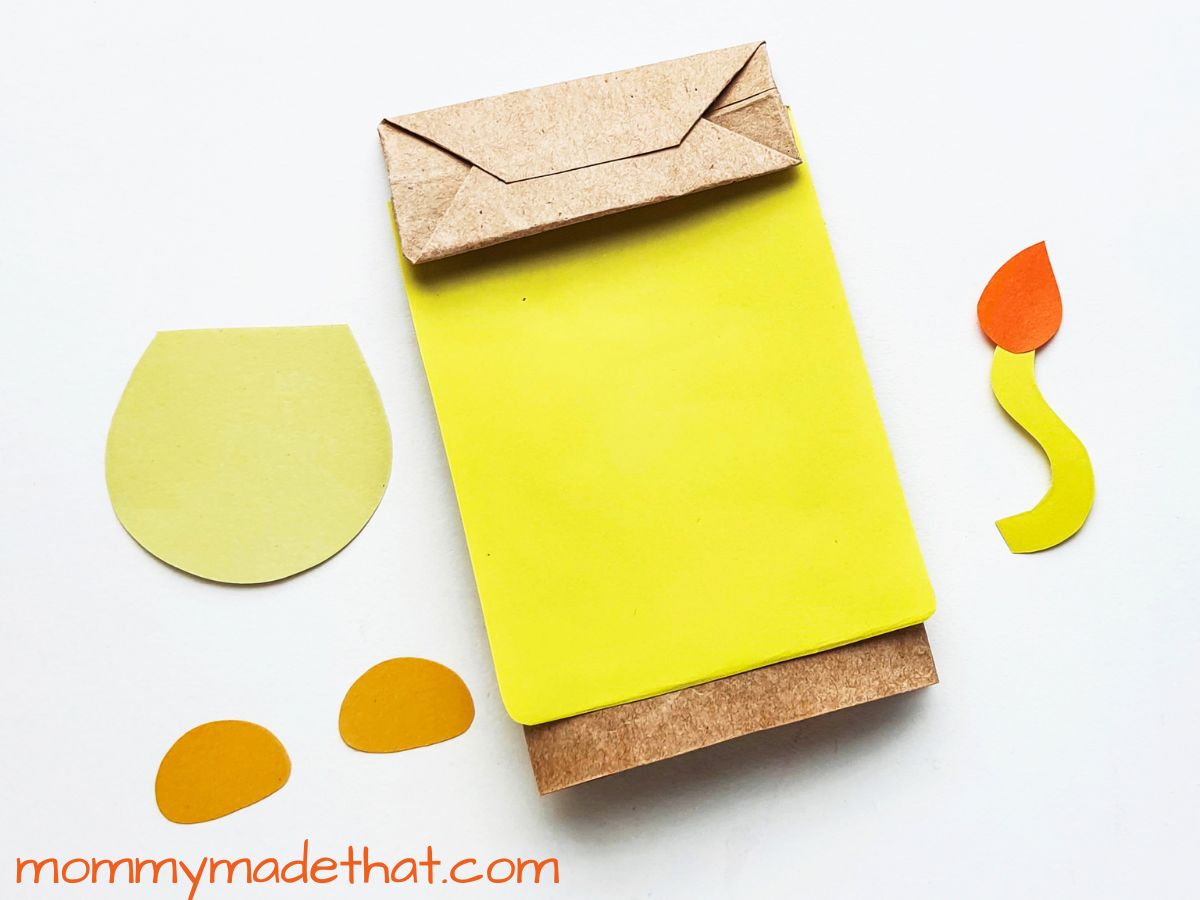 Next, attach his paws to the bottom of the lion, along the open side of the bag.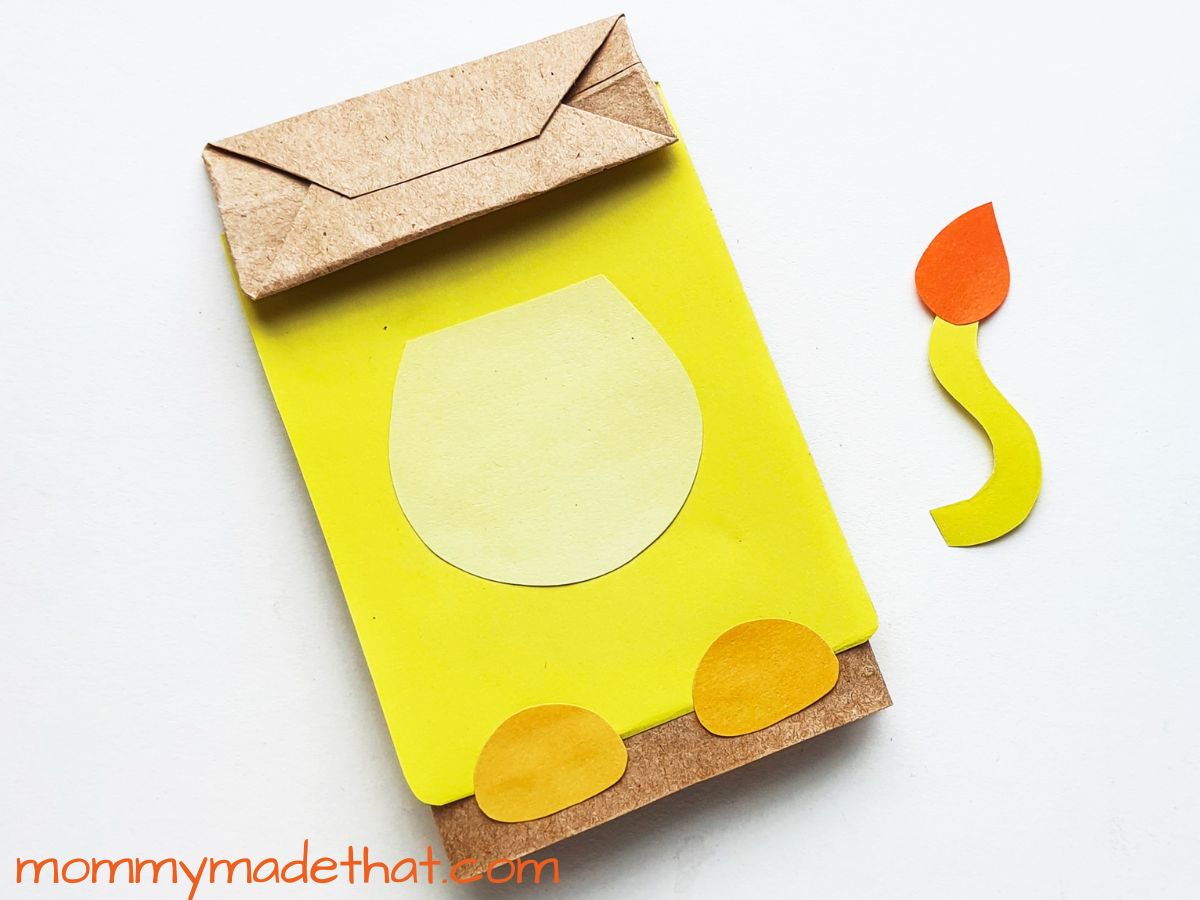 Then add his tail on one side, pointing it up.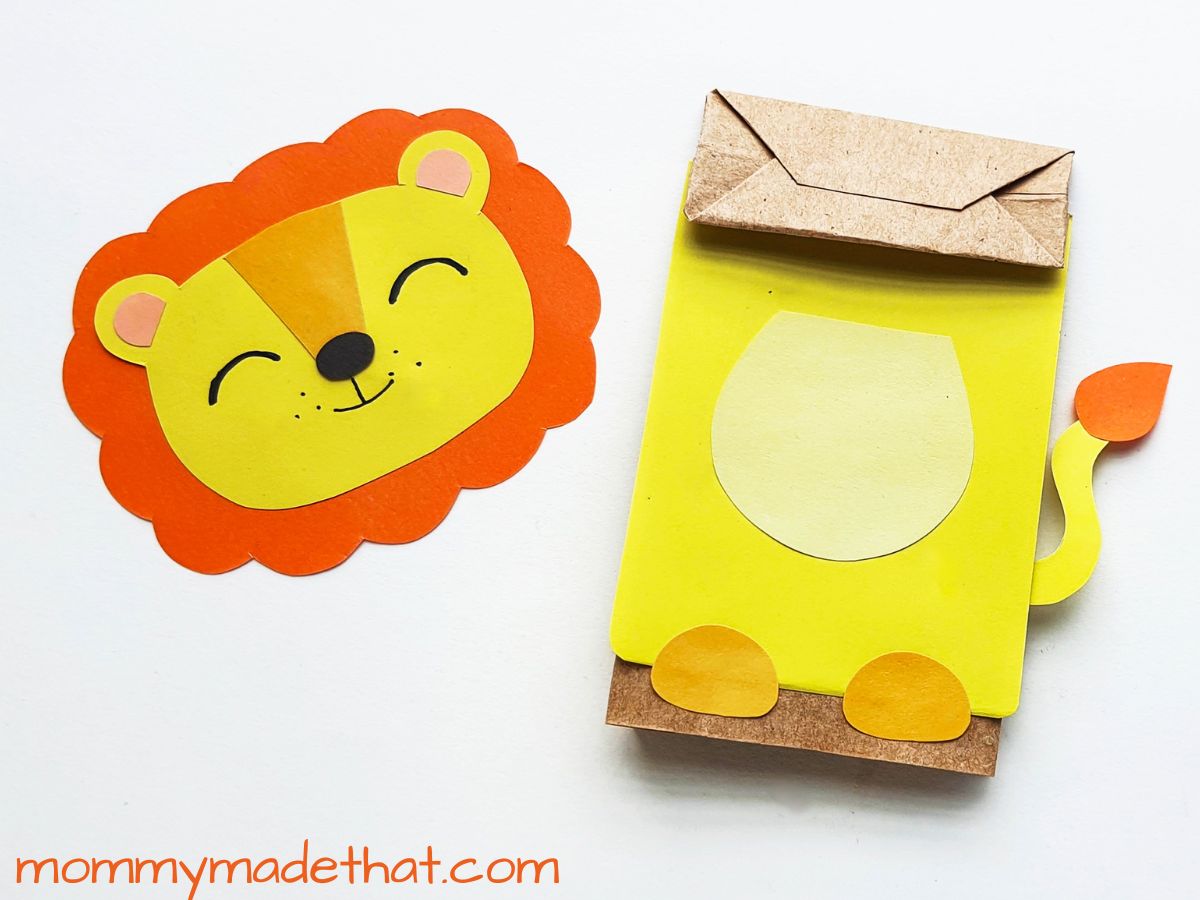 Attach the head onto the bottom flap of the bag, allowing kids to use him as a hand puppet, like shown below.
And that's it! You have an adorable paper bag lion puppet!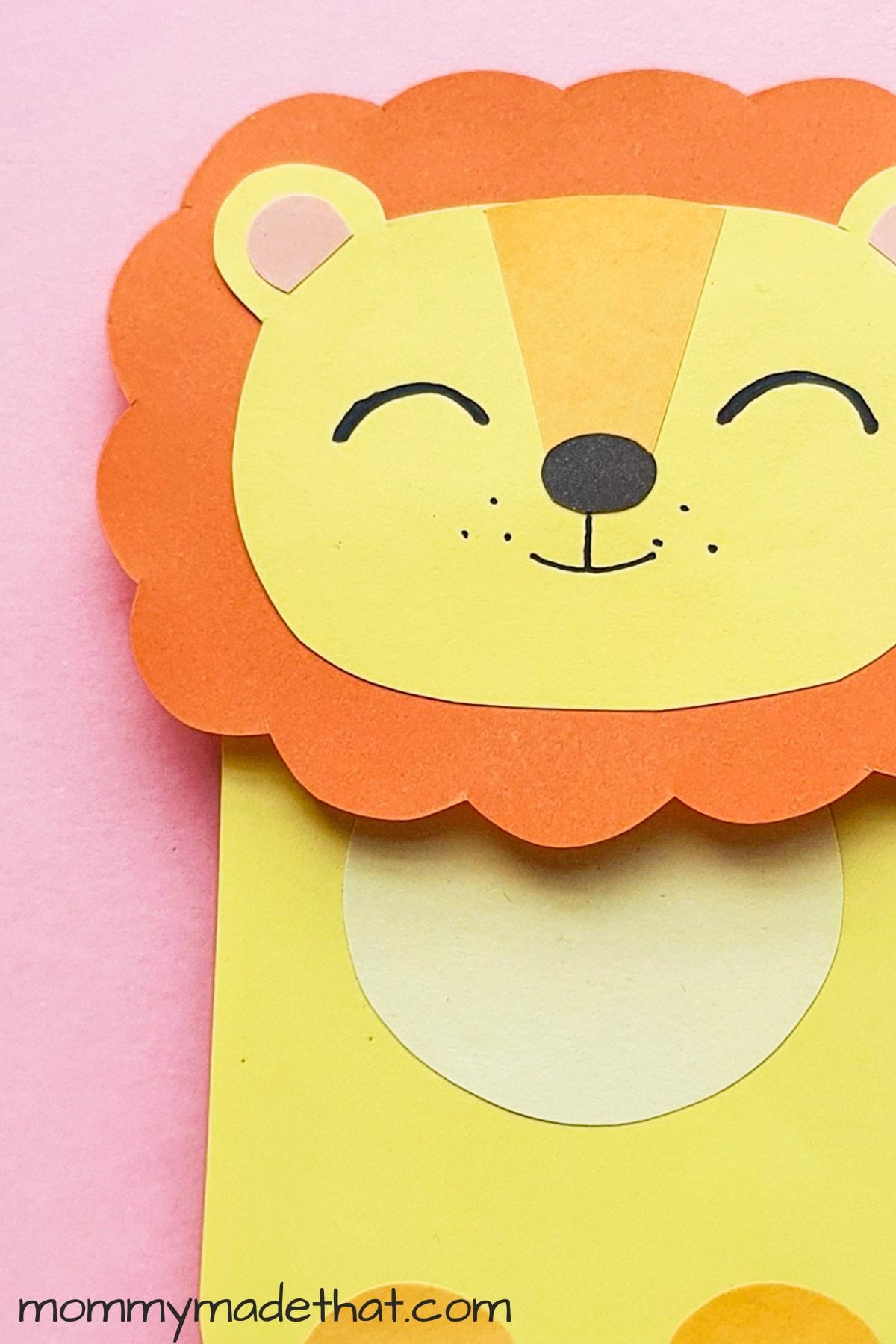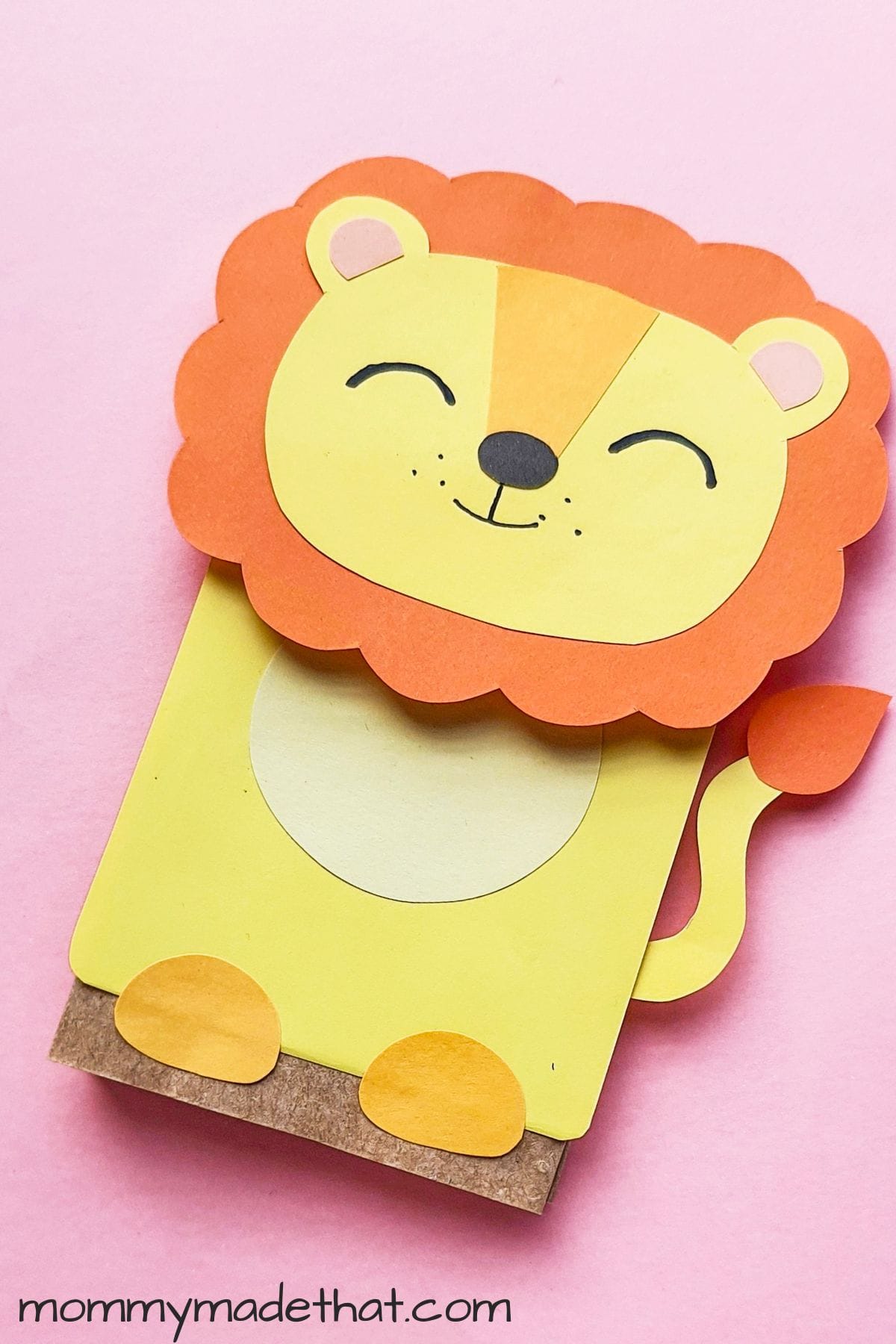 Grab the Free Lion Template
To grab the free paper bag lion template put your email in the box below. We'll send the free printable straight to your inbox.
This is for personal or classroom use only please. Not for commercial use. Thank you!
Other Lion Activities