Lion Crown Template (Free Printable)
This cute lion crown is a fun printable crown for kids. It comes in a fun full color version or use the printer friendly black and white version as a lion coloring page.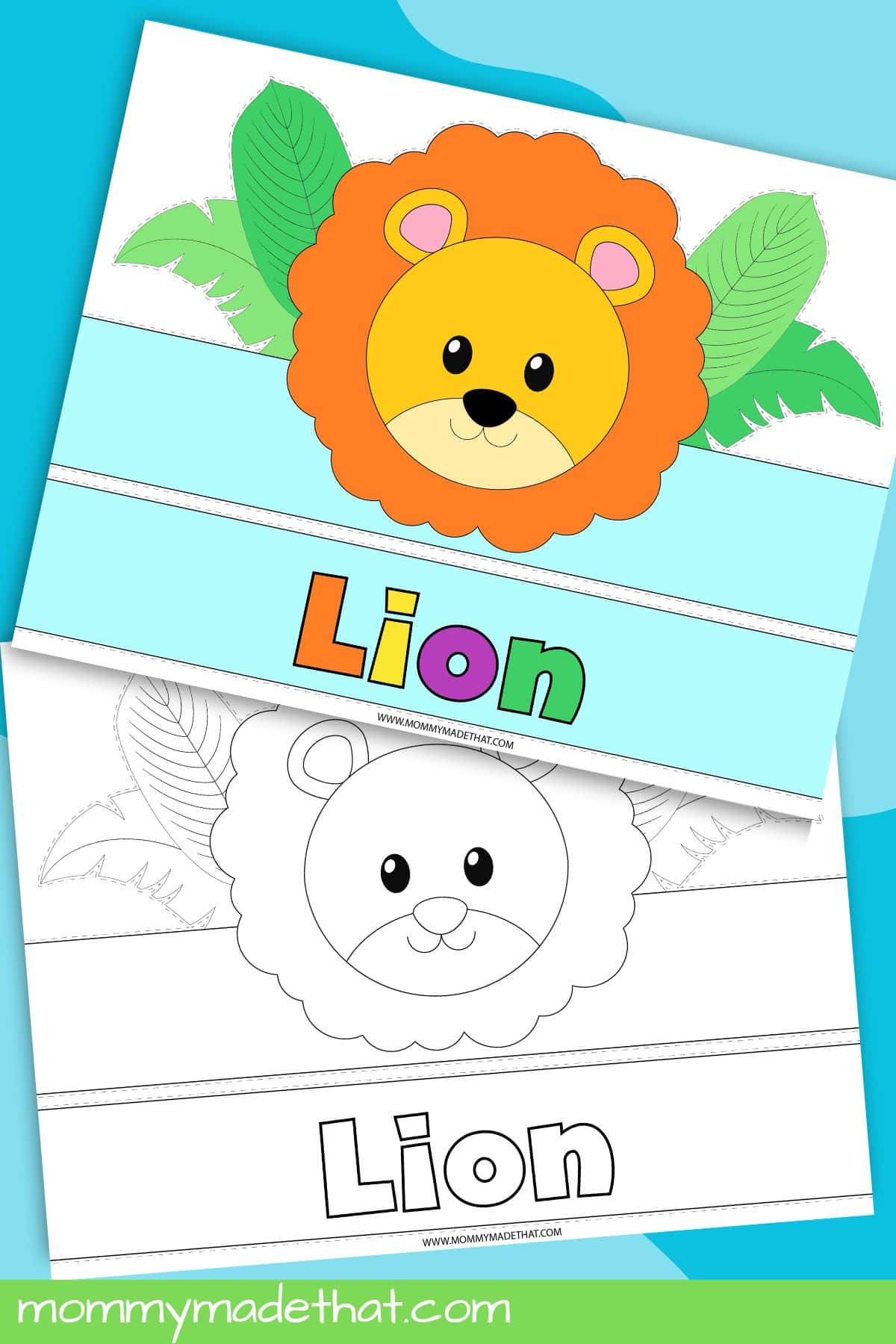 Get ready to unleash your child's creativity with our printable lion crowns, the perfect lion craft for kids.
Whether you choose the vibrant full-color version or the printer-friendly black and white version, these crowns will provide hours of fun as your little ones embark on their imaginative lion adventures.
Let their inner lions roar with excitement as they color and wear their very own lion crown!
And if you like these, be sure to check out some of our other lion activities like our printable lion craft template, or super cute printable lion mask and our adorable rainbow lion craft.
Materials
To make the lion crowns you'll need the following:
Paper or cardstock
The lion crown template
Scissors
Coloring materials (crayons, markers, colored pencils)
Craft glue or tape
These materials will allow you to print out the lion crown template, cut it out, color it, and assemble it using craft glue or tape. Get ready for a roaring good time!
The Lion Crowns
We've got two versions of these lion crowns. The first is a bright and cheery colored version.
Just print out the crown and cut it out along the dotted lines. The assemble to two pieces together.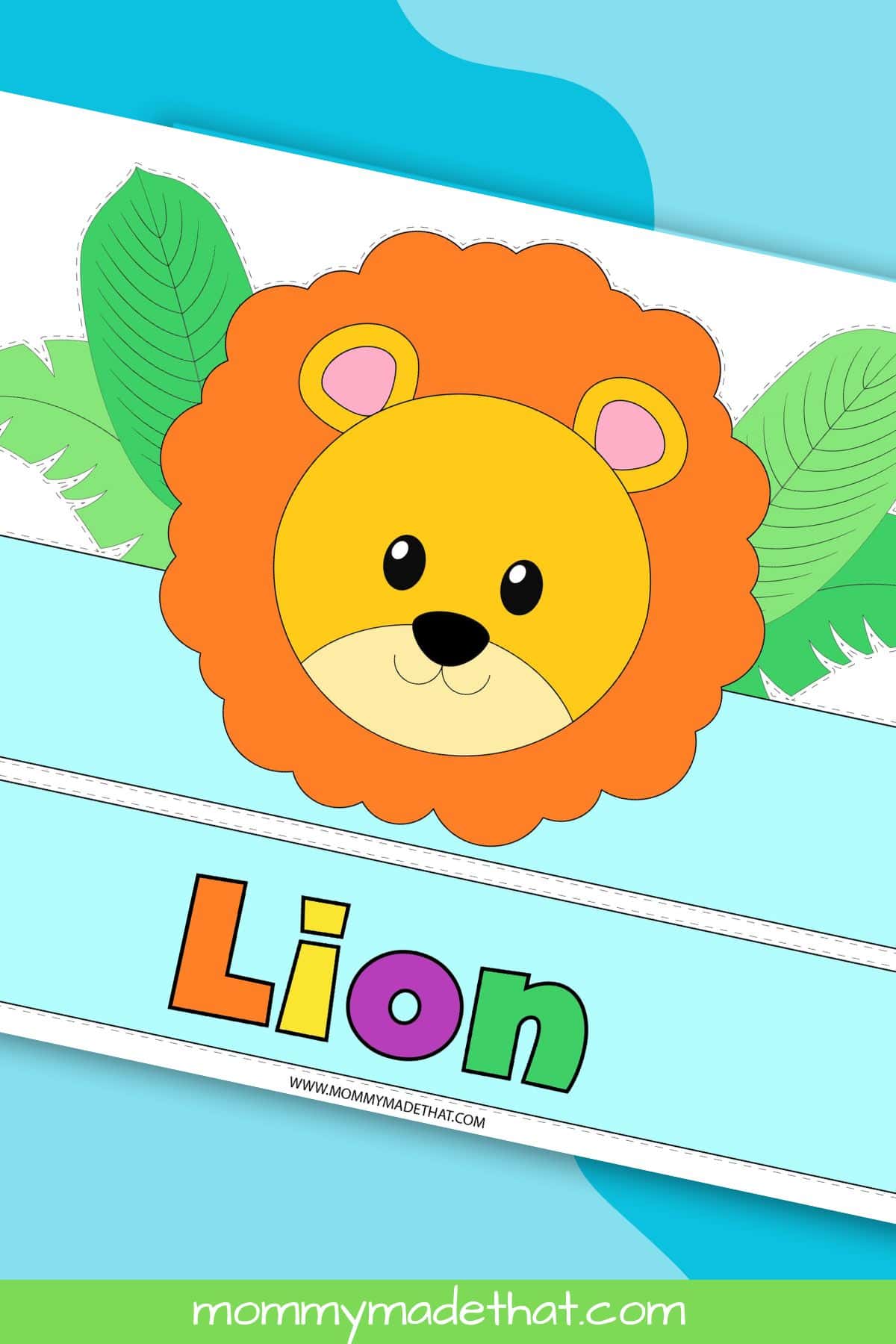 We also have a printer friendly black and white crown. Perfect for letting the kids customize their own crowns with crayons, markers and even glitter (only for the very brave.)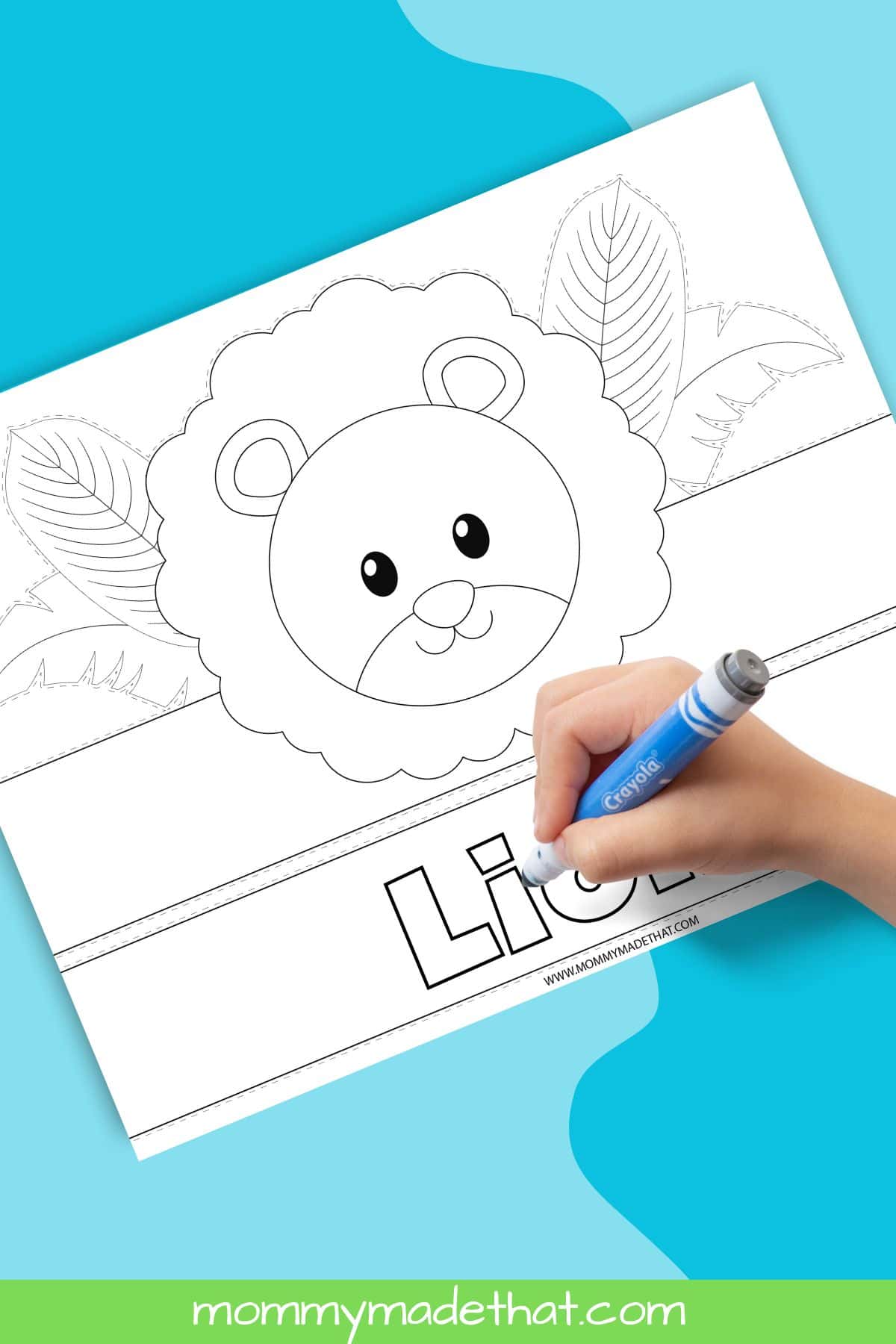 Tips for Making the Crowns
Here are some helpful tips for making these lion crowns:
Print on sturdy paper or cardstock: To ensure durability, use thicker paper or cardstock for printing the lion crown template. This will make the crown sturdier and more comfortable to wear.
Use coloring materials creatively: Encourage your child to unleash their creativity by using various coloring materials. They can use crayons, markers, colored pencils, or even add glitter for a touch of sparkle. Let them make the crown uniquely their own!
Cut along the dotted lines: When cutting out the crown template, follow the dotted lines provided.
Assemble securely: Use craft glue or tape to assemble the two pieces of the crown together. Make sure the ends are securely attached, ensuring a snug and comfortable fit when worn.
Customize with additional decorations: For an extra touch, encourage your child to add their own creative decorations to the crown. They can use stickers, sequins, feathers, or any other craft materials they like to make their lion crown truly stand out.
Enjoy the process of creating these lion crowns with your little ones, and let their imagination run wild as they become kings and queens of the jungle!
Grab the Free Lion Crown Printable
To grab the free lion crown, put your email in the box below. We'll send both crowns straight to your inbox.
This is for personal or classroom use only please. Not for commercial use.
Other Lion Activities