Lion Crafts & Activities for Kids
Looking for some fun lion crafts and activities for kids? We've got some great ones right here!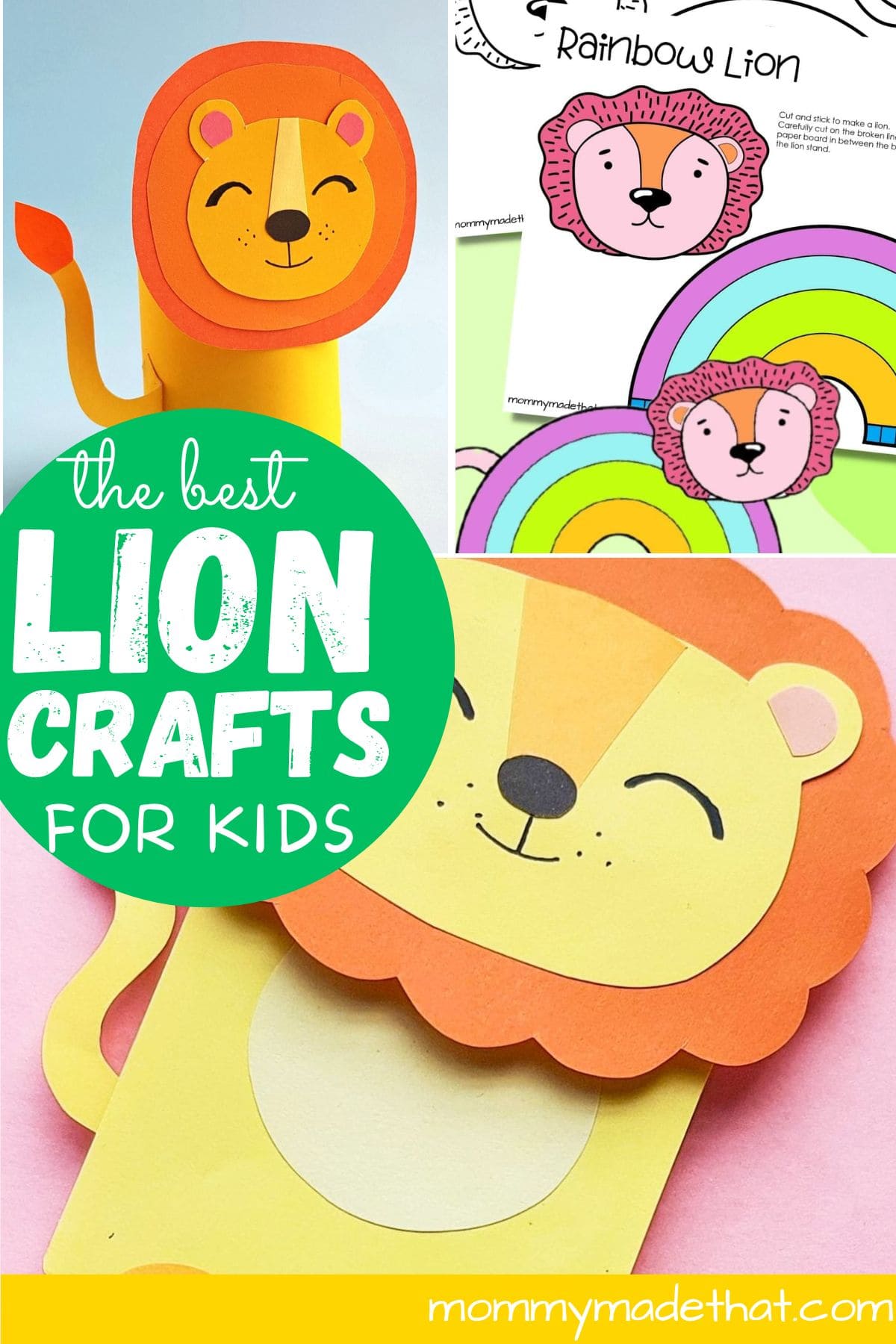 Welcome to our roaring collection of lion crafts and activities for kids!
Unleash your little one's creativity and imagination as they embark on a wild adventure into the world of lions.
From colorful masterpieces to fun crafts, these engaging and educational activities are perfect for children of all ages.
So, gather your craft supplies, channel your inner lion, and let's explore the majestic world of these magnificent creatures through hands-on fun and learning!
3D Paper Lion Craft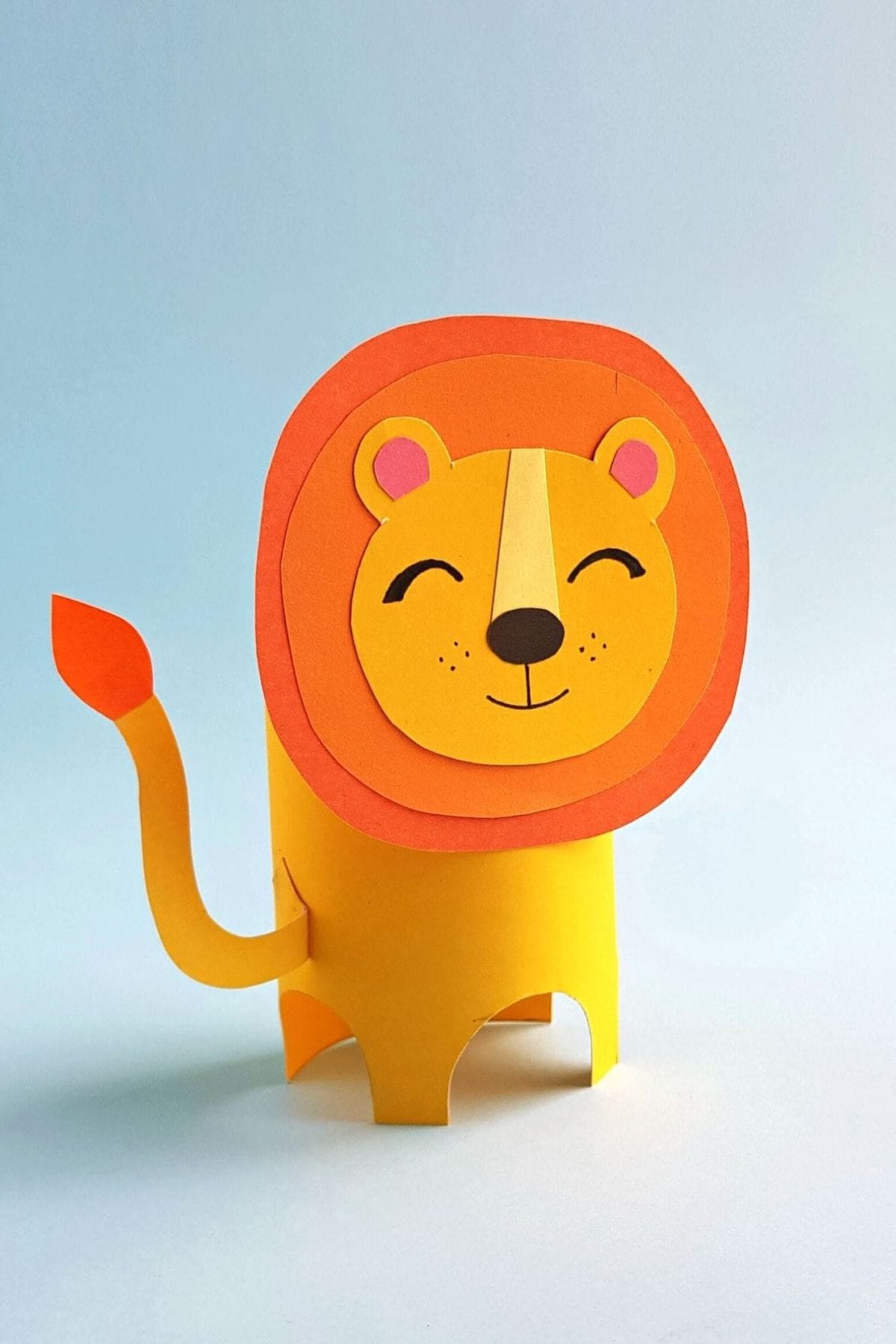 This 3D Paper Lion Craft is a delightful and eye-catching project that brings the king of the jungle to life!
Children will love creating their very own three-dimensional lion using simple materials like paper, glue, and scissors.
This craft not only sparks creativity but also helps develop fine motor skills and spatial awareness.
Plus you can grab the free craft template to make it super easy to make your own 3D lion!
Printable Rainbow Lion Craft
Add a splash of color to your child's crafting experience with the printable rainbow lion craft!
This vibrant and cheerful activity allows kids to explore their artistic side as they bring a lion to life using a printable template and an array of colorful materials.
Watch their imaginations run wild as they create a unique, rainbow-hued masterpiece!
Build a Lion Craft
Unleash the inner engineer in your child with the printable lion craft template!
Using our easy-to-follow build a lion template, kids can assemble their very own lion while developing problem-solving skills and learning about basic construction principles.
This engaging activity is perfect for hands-on learners and budding builders alike.
Paper Bag Lion
Transform an ordinary paper bag into an extraordinary creature with the Paper Bag Lion craft!
This simple yet creative activity encourages children to use everyday materials in imaginative ways, resulting in a fun and interactive puppet-like lion.
It's perfect for storytelling, pretend play, and developing communication skills.
Printable Lion Crown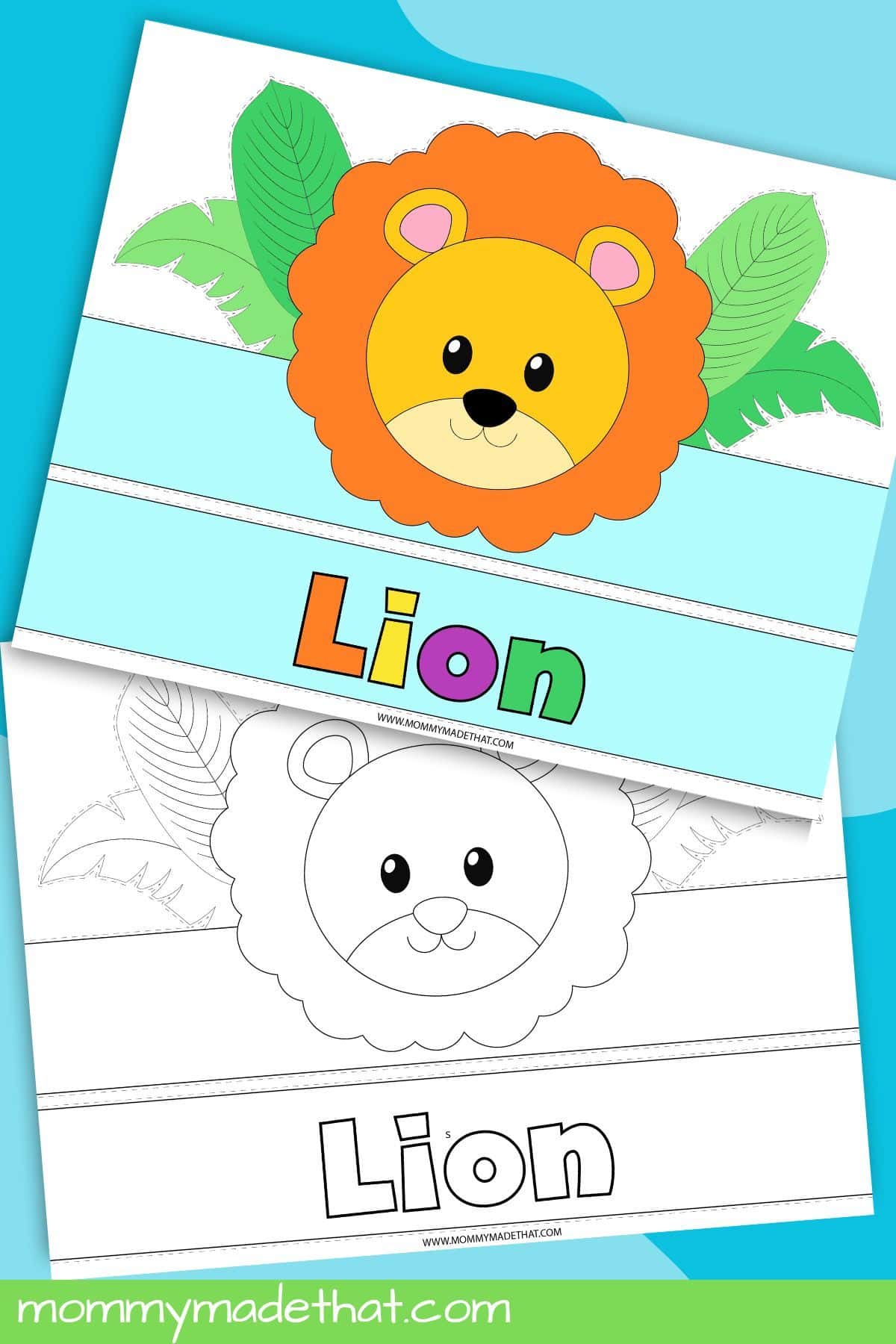 These printable lion crowns are perfect for adding a touch of wild fun to your child's imaginative play.
Let their creativity roam free as they personalize their own lion crown with colors, patterns, and embellishments.
These crowns are not only a great addition to dress-up games but also encourage storytelling and role-playing, allowing your little ones to step into the majestic world of lions.
Printable Lion Mask
Get ready for some roaring good fun with the Printable Lion Mask! This exciting activity allows kids to step into the world of lions by creating and wearing their very own lion mask.
Using our printable template, children can personalize their masks with colors, patterns, and embellishments, making it a perfect addition to dress-up games and imaginative play.
These lion crafts and activities for kids offers a fantastic way to spark creativity, develop essential skills, and provide hours of entertainment.
These projects cater to various interests and learning styles, ensuring that there's something for every child to enjoy.
So, go ahead and dive into the world of lions with your little ones, and watch their imaginations soar as they create, learn, and play together. Happy crafting!