Cube Template (Free Printables!)
Need a free printable cube template? We've got some printable paper cubes you can grab and download right here!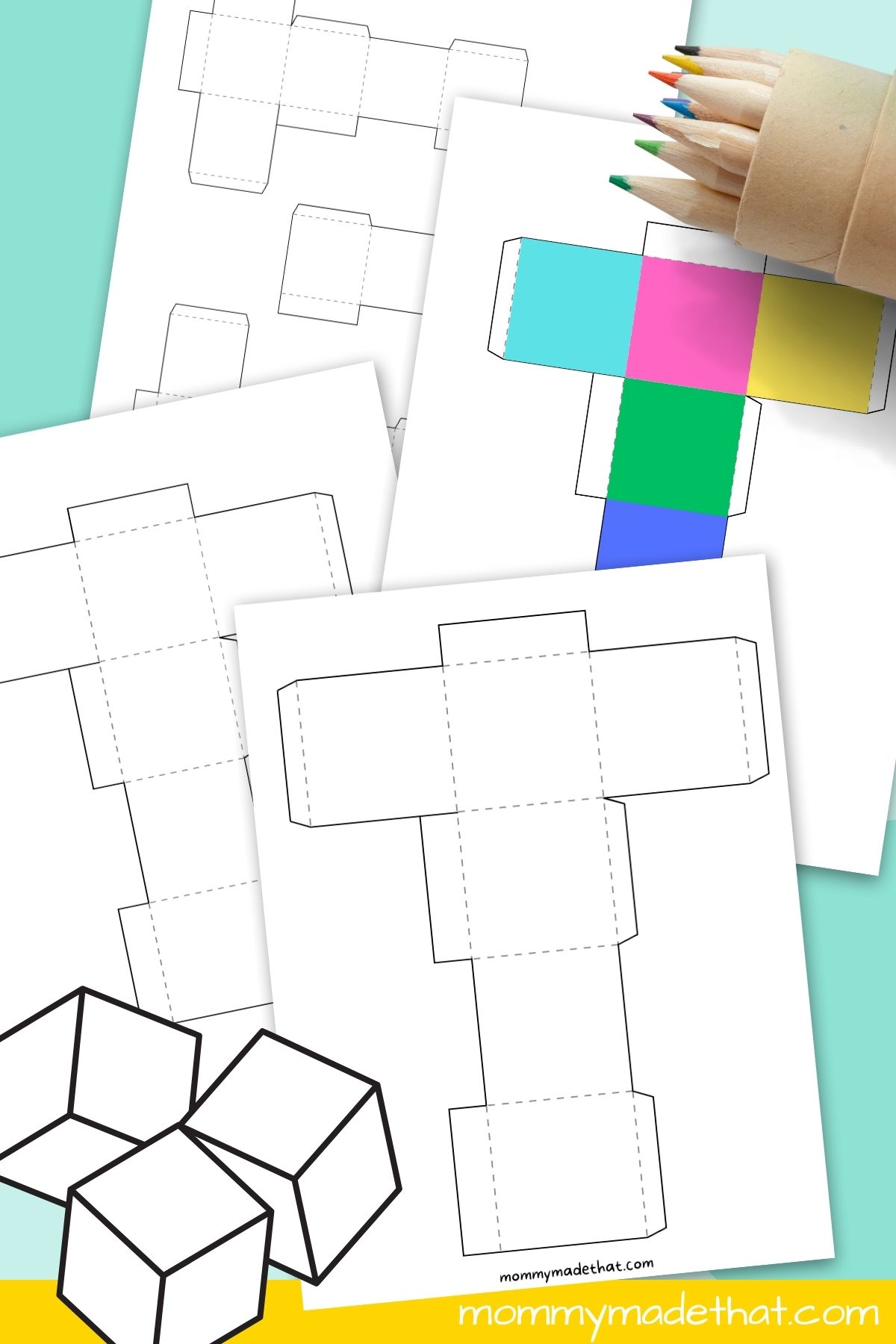 Today we've got a free printable cube templates perfect for crafts, DIY projects, and educational activities.
These versatile templates can be used for creating unique and engaging projects for kids and adults alike.
Whether you're looking to make your own printable dice, design custom cube-shaped gift boxes, or explore new ways to teach math concepts, these printable cube templates are the perfect starting point.
We also have other fun and useful printables like our printable millimeter ruler and our printable addition cards.
The Printable Cube Templates
We have a few different paper cube patterns for you to grab:
Blank Full Page Sized Cube Template: This template provides a blank canvas for your creativity, allowing you to design your own cube from scratch.
Ideal for larger projects, this full-page sized template can be customized in anyway you like.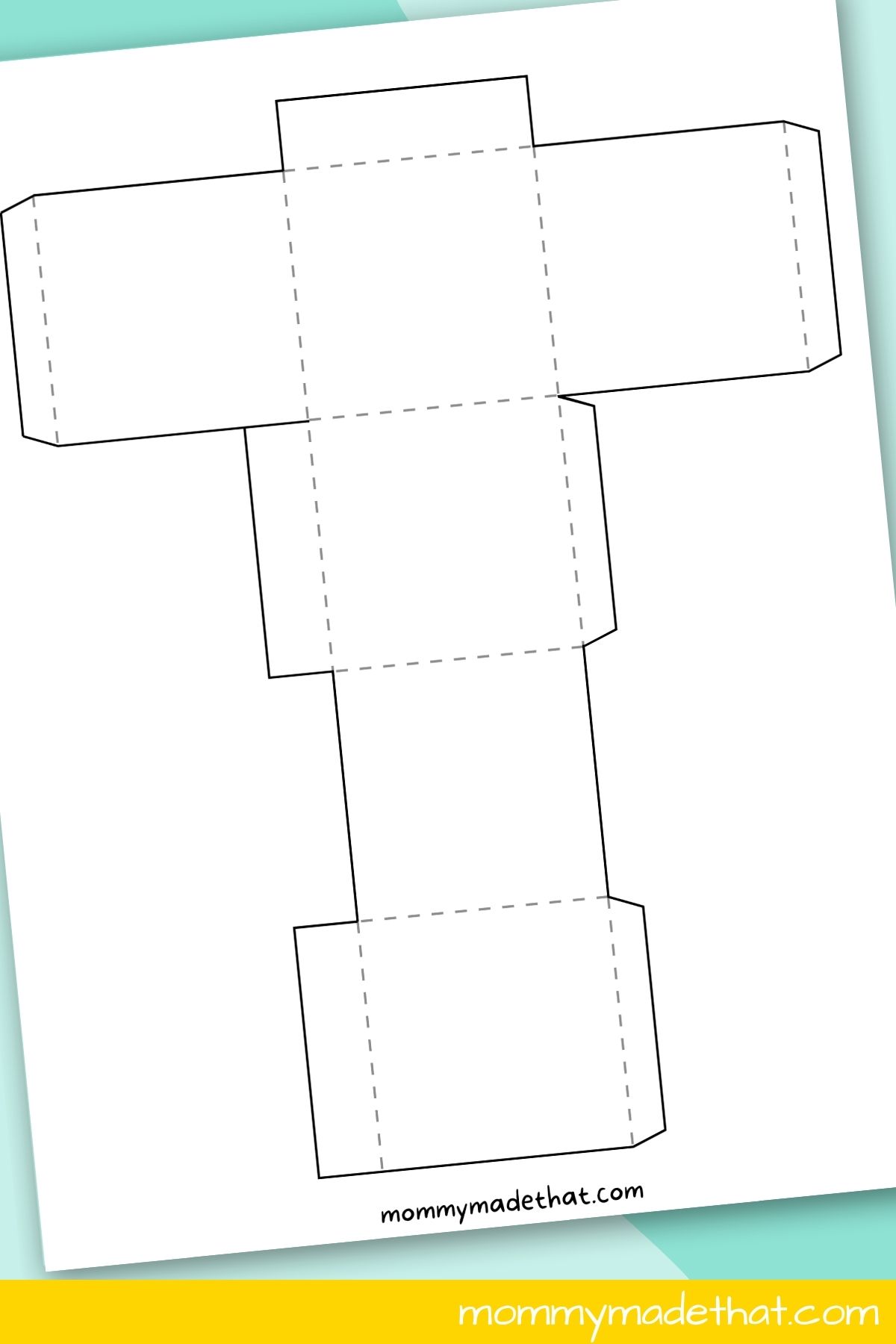 2-inch Cube Templates: We also have a paper cube template that creates 2 inch cubes. One blank on and one colored version if you want to print out a rainbow cube.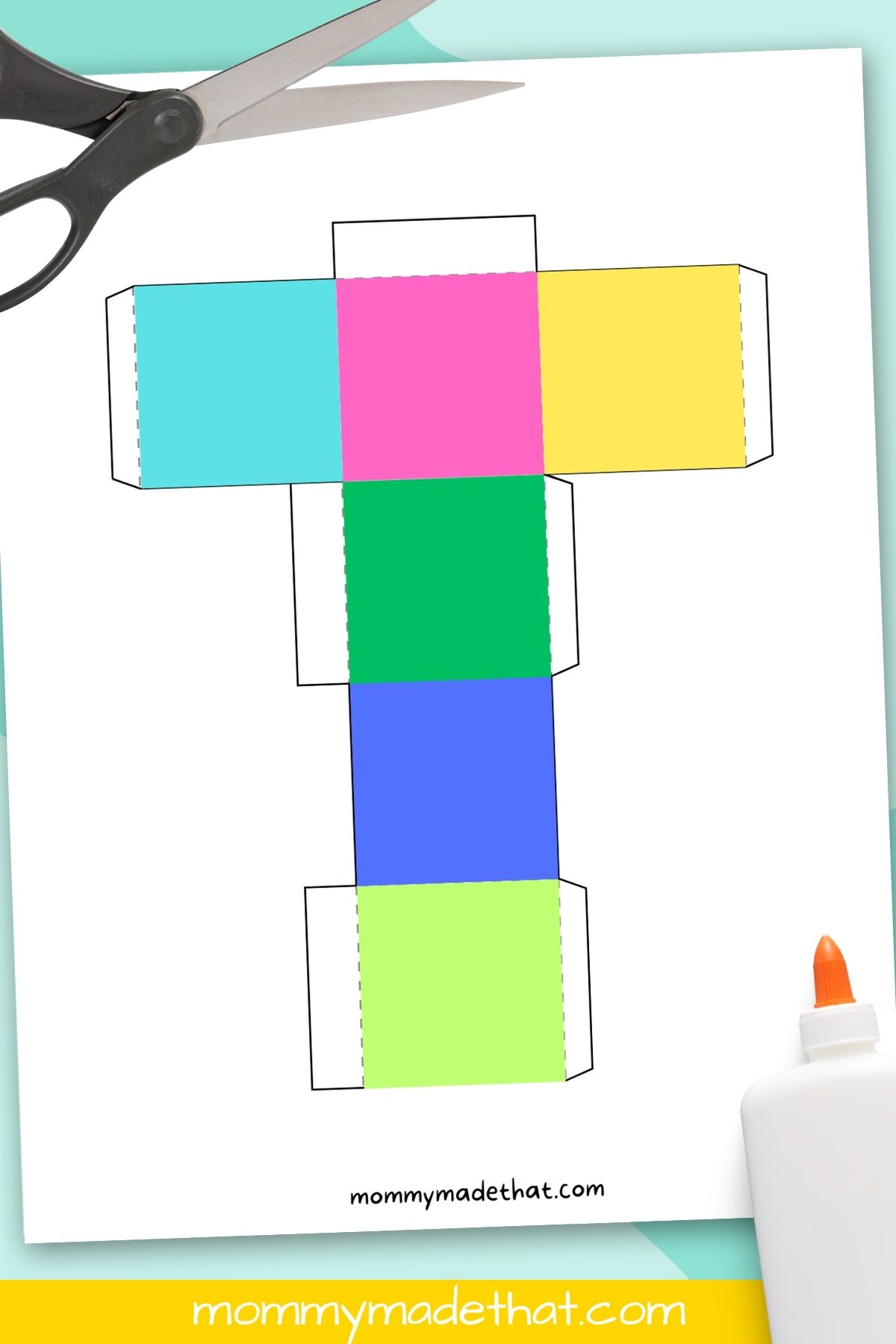 These smaller cubes are perfect for creating dice, gift boxes, or educational tools on a more compact scale.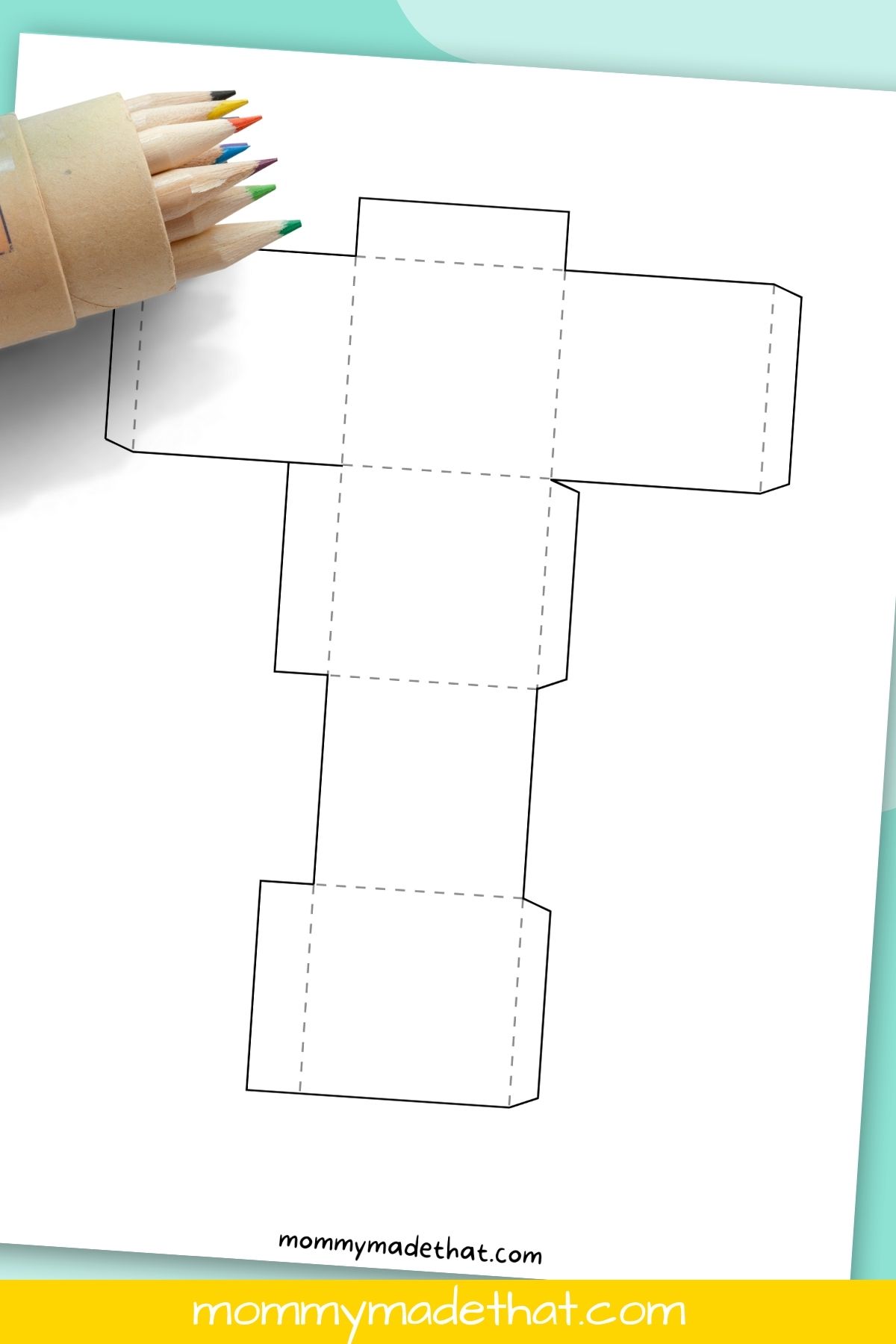 Smaller 1.2-inch Sized Cube Templates: If you're looking to create multiple cubes at once or need an even smaller size, the 1.2-inch cube templates are perfect.
With several templates on one page, this option allows you to print and create multiple cubes at once, saving time and resources.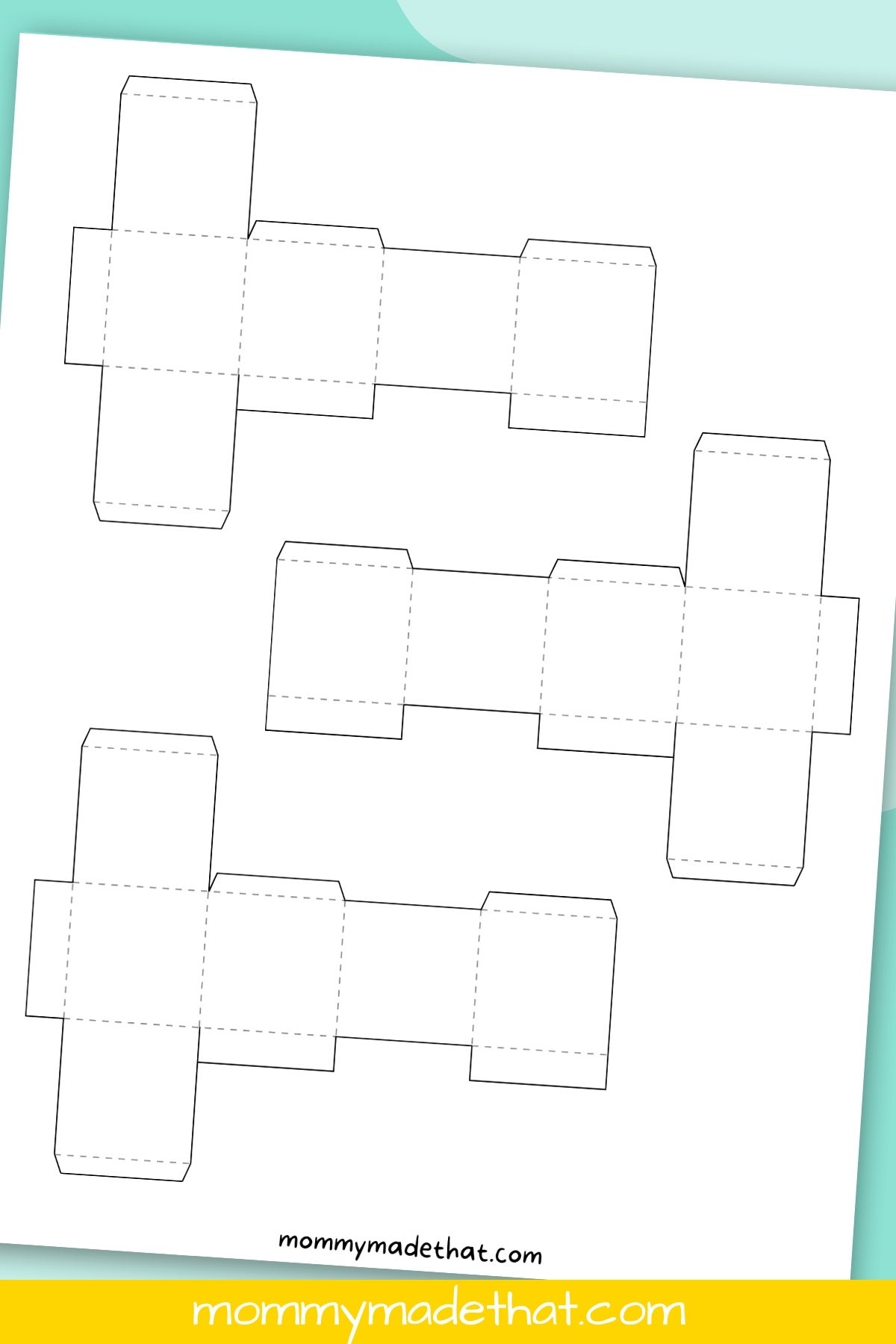 With these various cube template options, you can choose the one that best fits your needs and start creating unique and engaging projects right away.
How to Fold a Paper Cube
If you're not sure how to use the printable paper cube template you can watch the video below.
Simply download the cube pattern you'd like to use, grab your scissors and glue stick or tape.
Then cut out the cube around the solid edges then fold the dotted line and assemble together.
Creative Uses for the Cube Template
The possibilities are endless when it comes to using these printable cube templates for DIYs and crafts. In this section, we'll showcase some creative and fun ways to use a cube template, inspiring you to think outside the box and explore new ideas:
Make Your Own Printable Dice: Create custom dice for board games, educational activities, or party games by adding numbers, letters, or symbols to the blank templates. You can even design themed dice for specific events or holidays.
Cube-Shaped Gift Boxes: Design unique and personalized gift boxes by customizing the blank templates with patterns, colors, or messages. These cube-shaped boxes are perfect for small gifts, party favors, or even as decorative storage containers.
DIY Photo Cubes: Turn your favorite memories into a 3D display by creating photo cubes. Simply print your photos to fit the template size, attach them to the cube, and enjoy a personalized keepsake or thoughtful gift for loved ones.
Teaching Math Concepts and Solving Puzzles: Use the printable cube to create hands-on learning tools for teaching math concepts such as volume, surface area, and geometry.
They can also be used for creating tactile puzzles that challenge critical thinking and problem-solving skills.
Origami-Style Paper Folding Projects: Explore the art of paper folding with the cube templates, creating intricate origami-style designs or simple paper sculptures to decorate your space or give as gifts.
These are just a few examples of the many ways to use the printable cube templates in your crafts and DIY projects. With a little imagination, the possibilities are truly limitless!
Grab the Free Cube Patterns
To grab a cube pattern, put your email in the box below. We'll send all the free printable template straight to your inbox.
This is for personal or classroom use only please. Not for commercial use. Thank you!
Printing Tips
To ensure the best results when printing and using the cube templates, consider these helpful tips:
Choose the Right Paper Type: Selecting the appropriate paper for your project is crucial. Thicker paper or cardstock is recommended for creating durable cubes, while regular printer paper may be suitable for temporary or practice projects.
Adjust Printer Settings for Optimal Results: Before printing, adjust your printer settings to match the paper type you're using and ensure the best print quality. If possible, choose the "borderless printing" option to avoid any issues with cutting and folding.
Follow Cutting and Folding Guidelines: Carefully cut out the cube template along the solid lines, and fold along the dotted lines to create crisp edges. For added precision, use a bone folder or the edge of a ruler to help create sharp folds.
Use a Glue Stick or Double-Sided Tape: When assembling your cube, opt for a glue stick or double-sided tape to secure the edges. This will ensure a clean finish without any visible adhesive residue.
Practice Patience: Take your time when cutting, folding, and assembling the cube templates. Being patient and precise will result in a better final product and a more enjoyable crafting experience.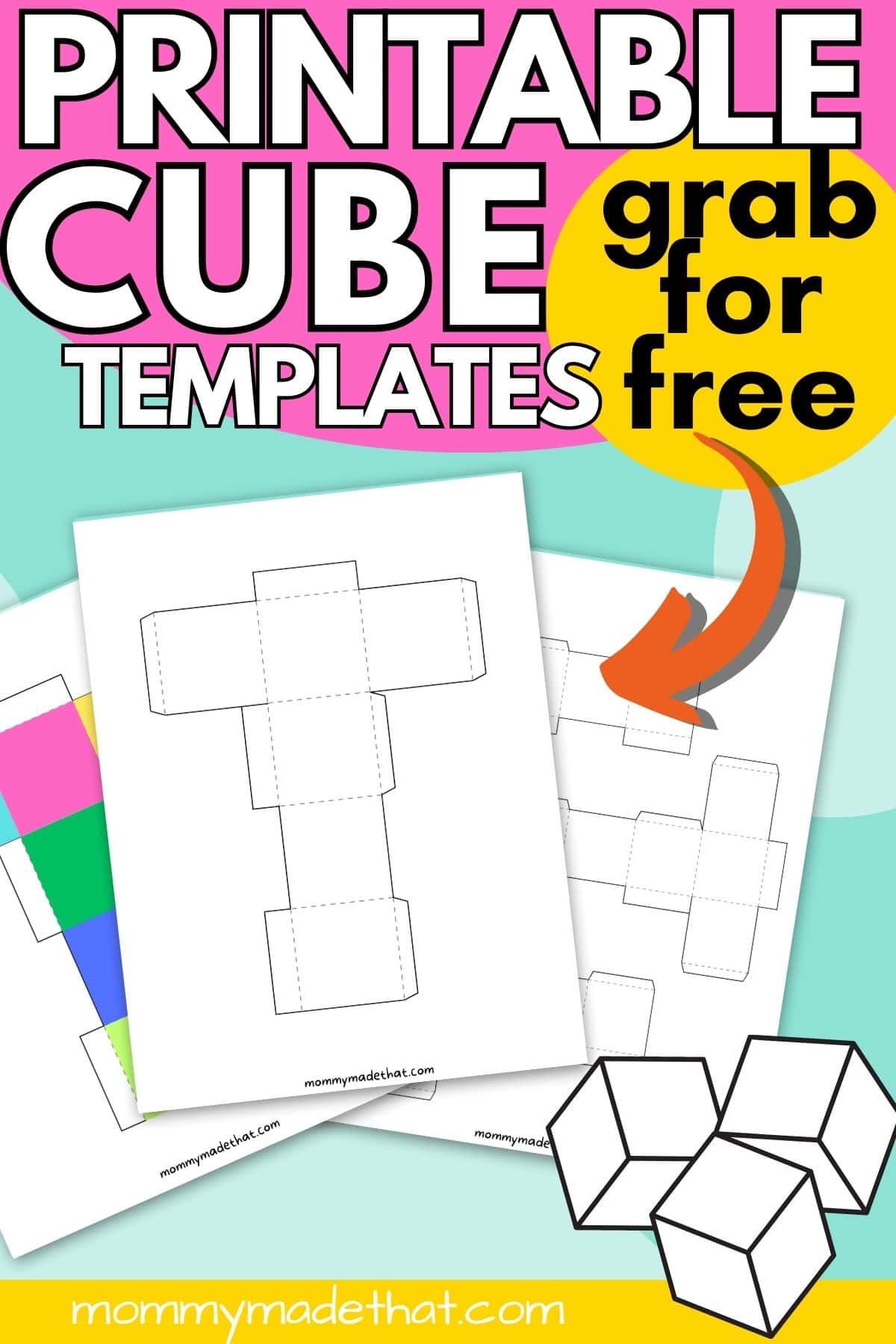 These printable cube templates offer a versatile and cost-effective solution for a wide range of crafts, DIY projects, and educational activities. From creating custom dice and gift boxes to teaching math concepts and exploring origami, these templates provide endless opportunities for creativity and hands-on learning.