Vase Templates (Free Printables!)
These free printable vase templates are perfect for all sorts of different crafts and learning projects. From adding flowers to your vase to designing an intricate work of art, the possibilities are unlimited.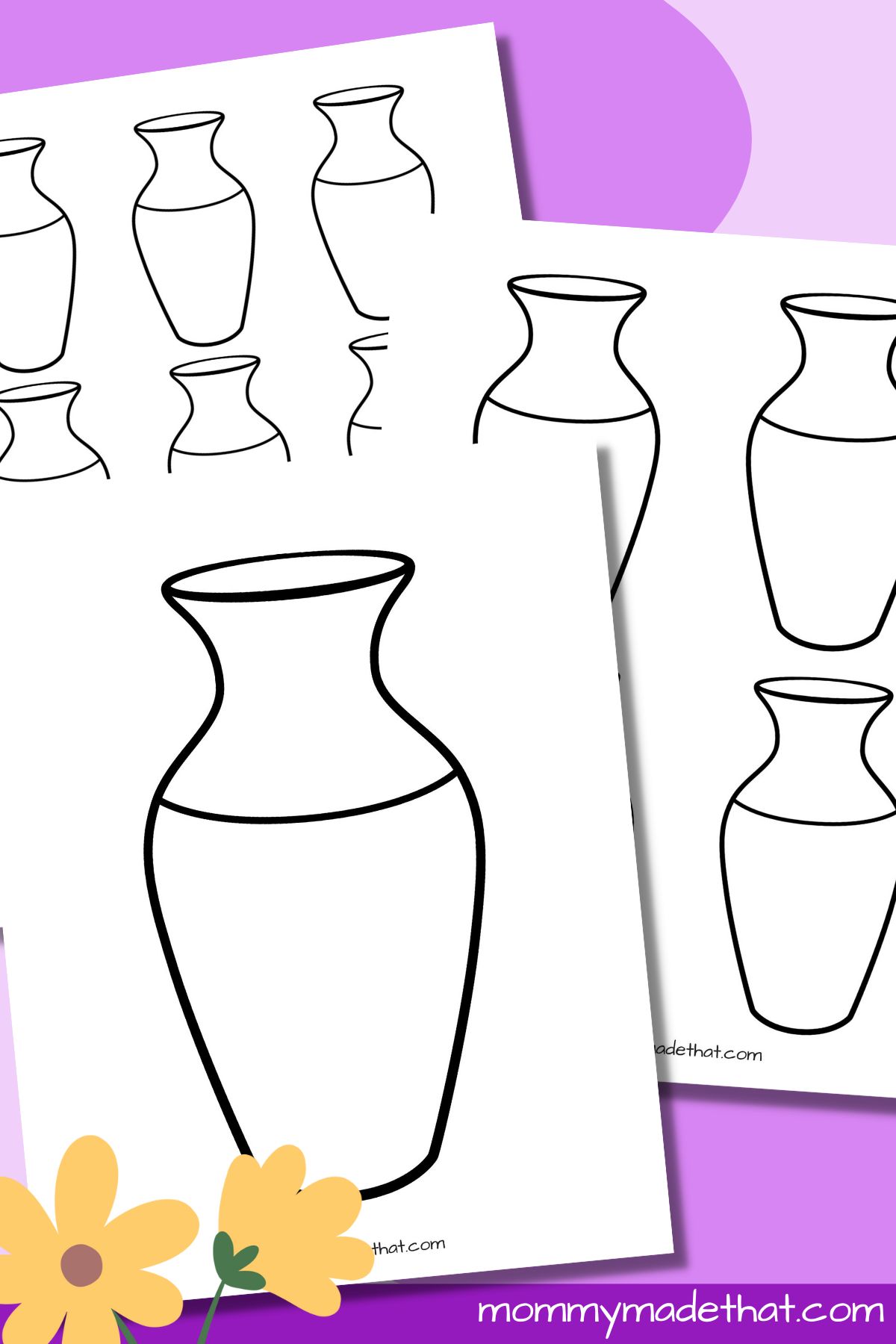 Are you looking for a fun and creative way to engage your students or children in art projects? Or maybe you're an artist yourself in search of new inspiration.
Then our collection of free printable vase templates are just the thing!
These templates are perfect for a wide range of projects, from simple coloring exercises to more complex design to using them as a flower vase template.
These templates offer endless possibilities for creativity and can be used for learning about art, exploring new techniques, or creating unique decor pieces for your home or office.
The Vase Templates & Outlines
We include several sizes for our printable paper vases, including a large one that takes up a whole sheet of paper.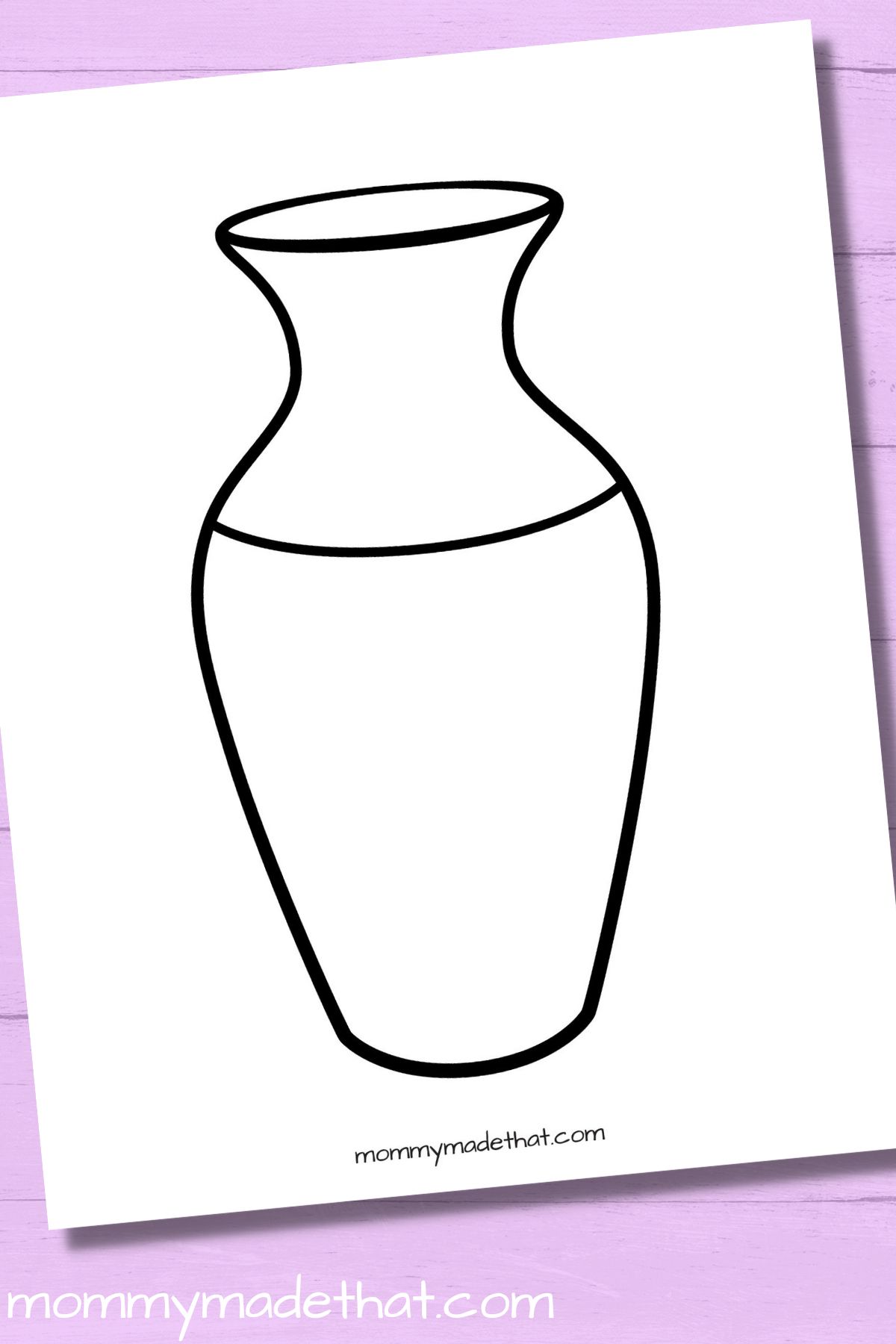 One that includes two vases on one sheet of paper, which would be perfect for folding in half and making a 2D paper vase that includes details on the front and back.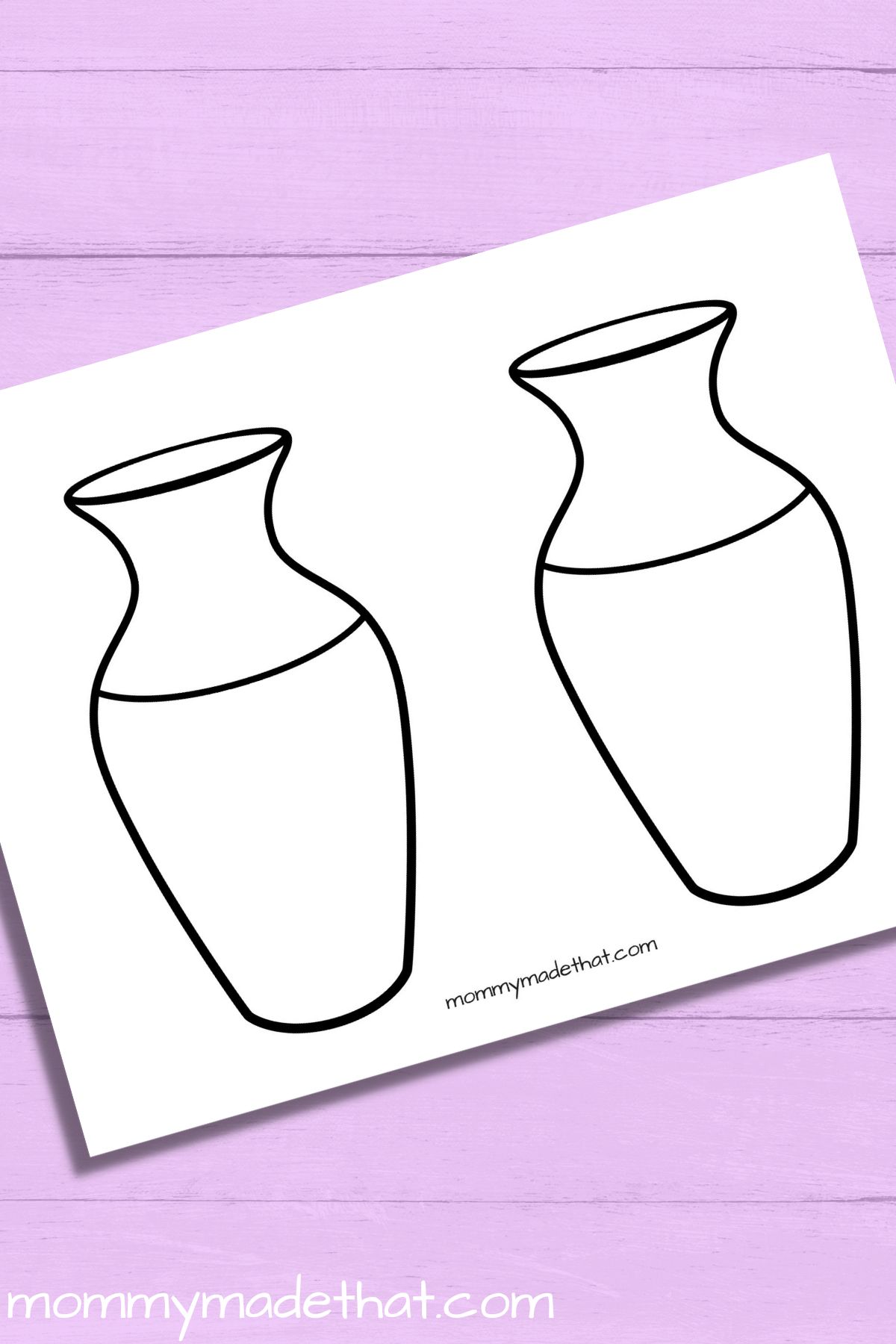 And in case you're looking for smaller vases, we've got a couple of those too.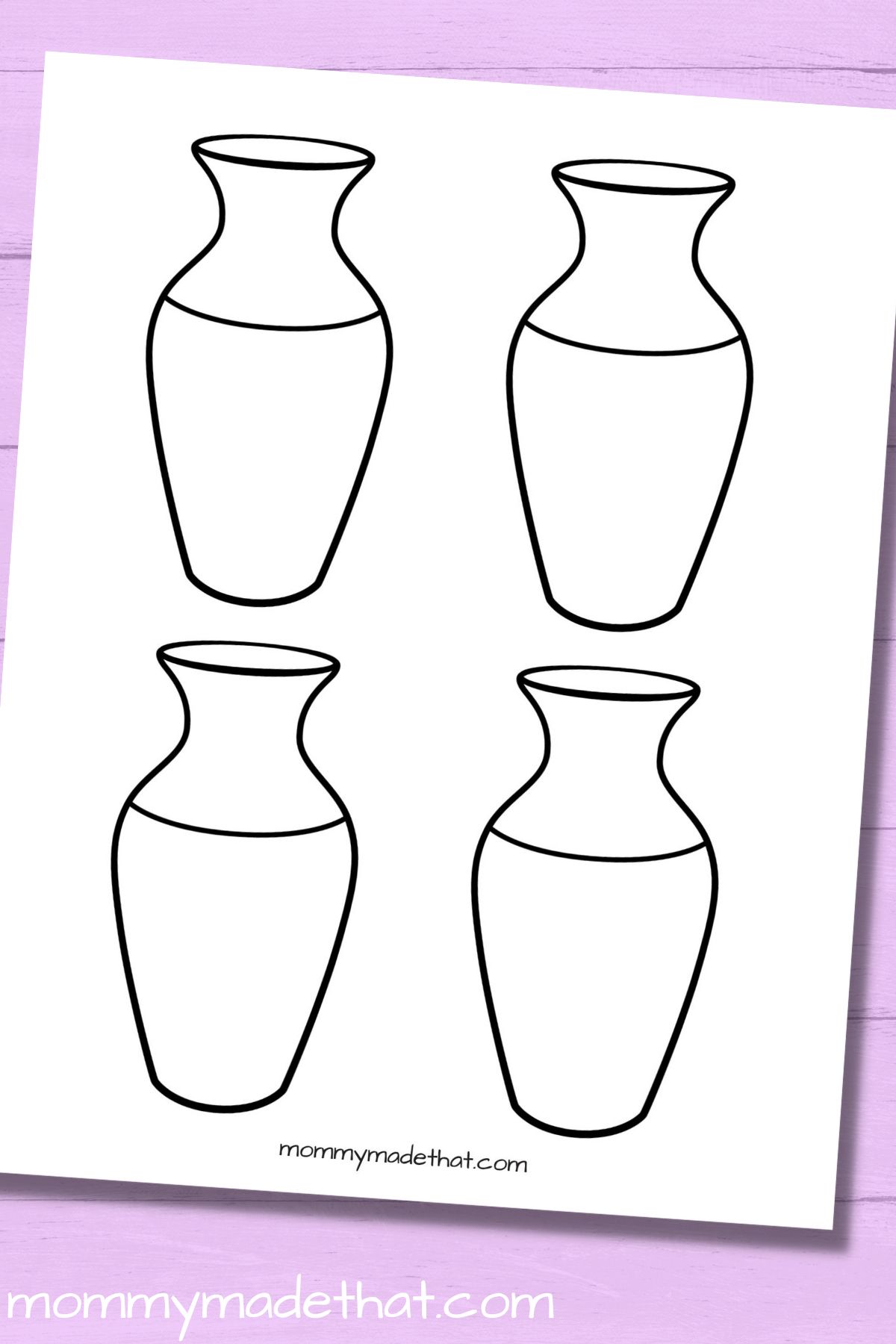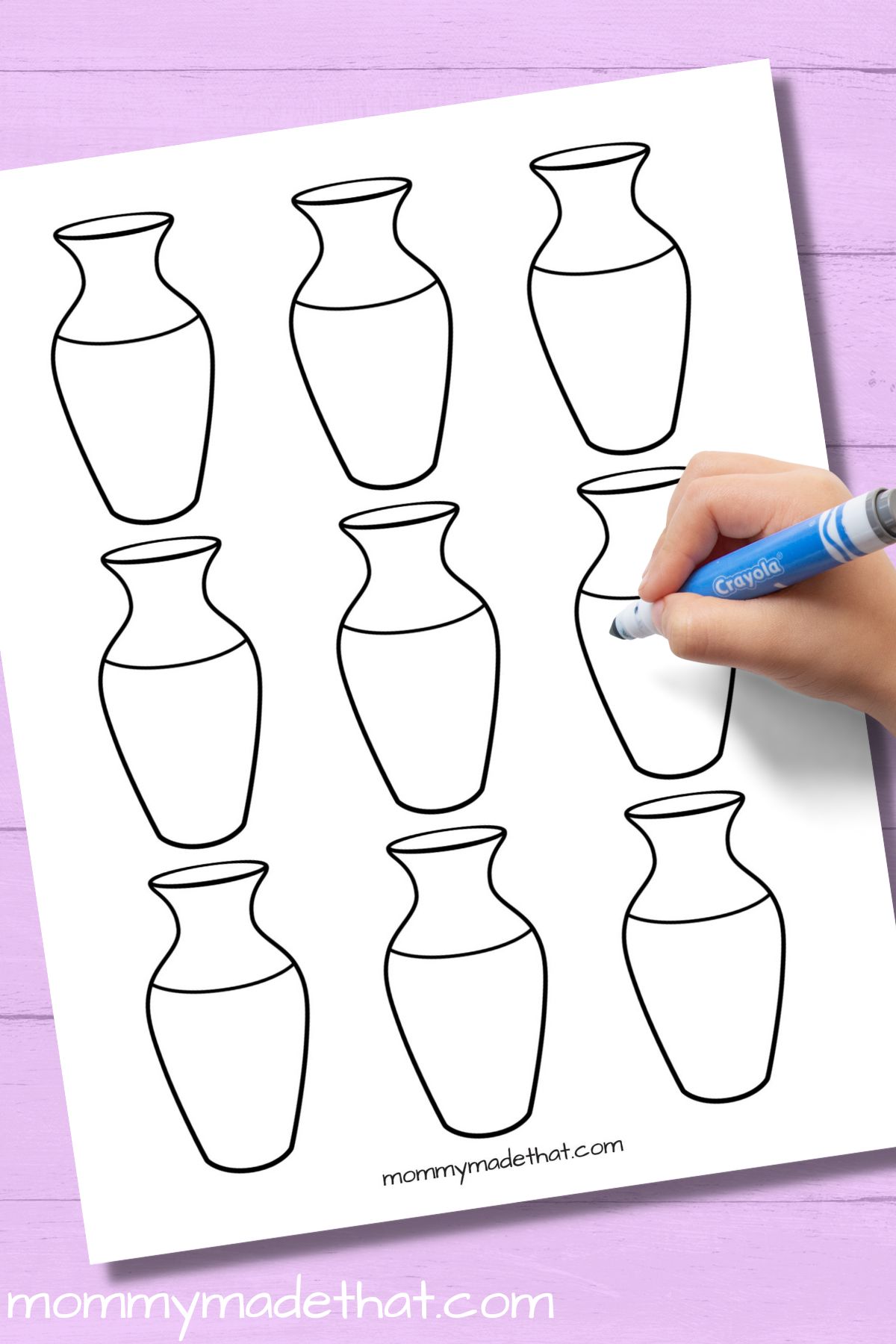 Ideas for Using the Templates
Color and decorate: Print out a template and let your creativity (or the kiddos) run wild! Use crayons, colored pencils, markers, or paint to add your own unique design to the vase.
You could also add stickers, glitter, or anything else that you have on hand.
3D Crafts: Print out 4 of the same sized templates. Fold them in half and glue together making a 3D vase.
Classroom Activities: Teachers can use the vase templates to teach lessons about geometry and symmetry, as well as allowing students to get creative with colors and designs.
Gift Crafts: Make a personal vase using the paper template for someone on a special occasion. Add paper flowers and you have a cute and creative one of a kind craft or card.
Garden Party Decor: Print and cut out a bunch of vases on pastel colored paper, string them together and create a garland that you can use to decorate your next party. You could also make a small vase for each table setting with their name on it, which can be a great keepsake for your guests to take home.
Nature Crafts: Another fun idea is to print out the vase outlines and cut a slit along the top. Collect flowers from the yard or on a nature walk and fill the vase with your findings.
Wall Art: Attach a group of paper vases to a canvas to create a unique piece of wall art, perfect for a living room or bedroom
Grab the Free Printable
To grab the vase outlines, just put your email in the box below. We'll send them straight to your inbox.
This is for personal or classroom use only please, not for commercial use.
Do you have any fun ideas that you'll be making with these printable vases? Let us know in the comments!