Looking for some fun sun templates? We've got some great ones just for you! They're all free and tons of fun for crafts or classroom activities.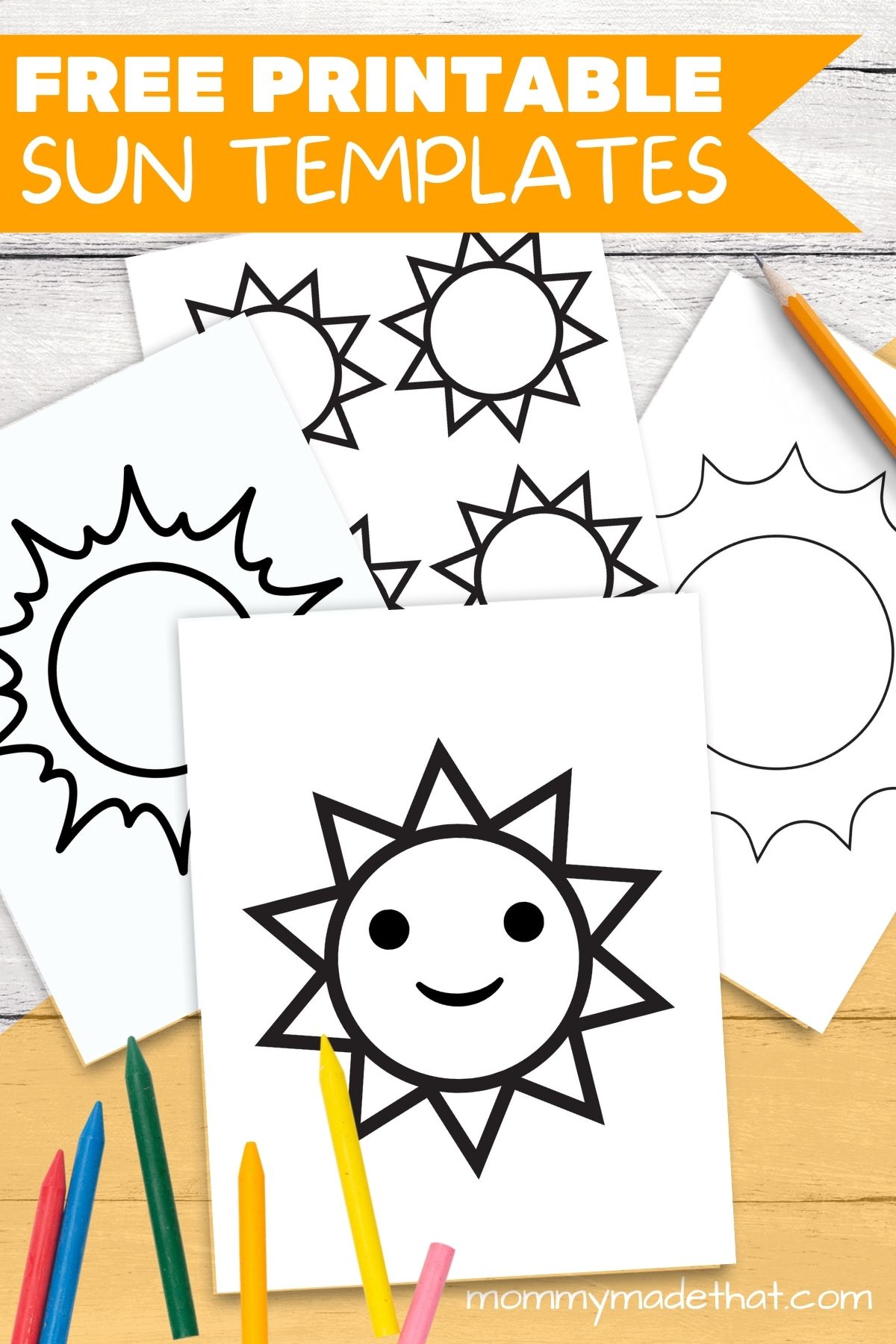 Looking for a sun template to use in your next project or activity? Look no further! These sunshine outlines are just what you need.
We've got tons of great printable templates in all the different shapes and sizes.
Here you'll find a selection of free sun templates that can be printed and used for all sorts of summer crafts, like this adorable paper plate sun craft and other summertime activities.
Whether you're looking for a sun template to use as a stencil or to use as as a sun coloring page, we've got you covered.
So get creative and have fun cooking up some sun crafts with these sun printouts!
Large Sun Templates
We've got several large sun templates. We've got big empty large suns just waiting to be filled.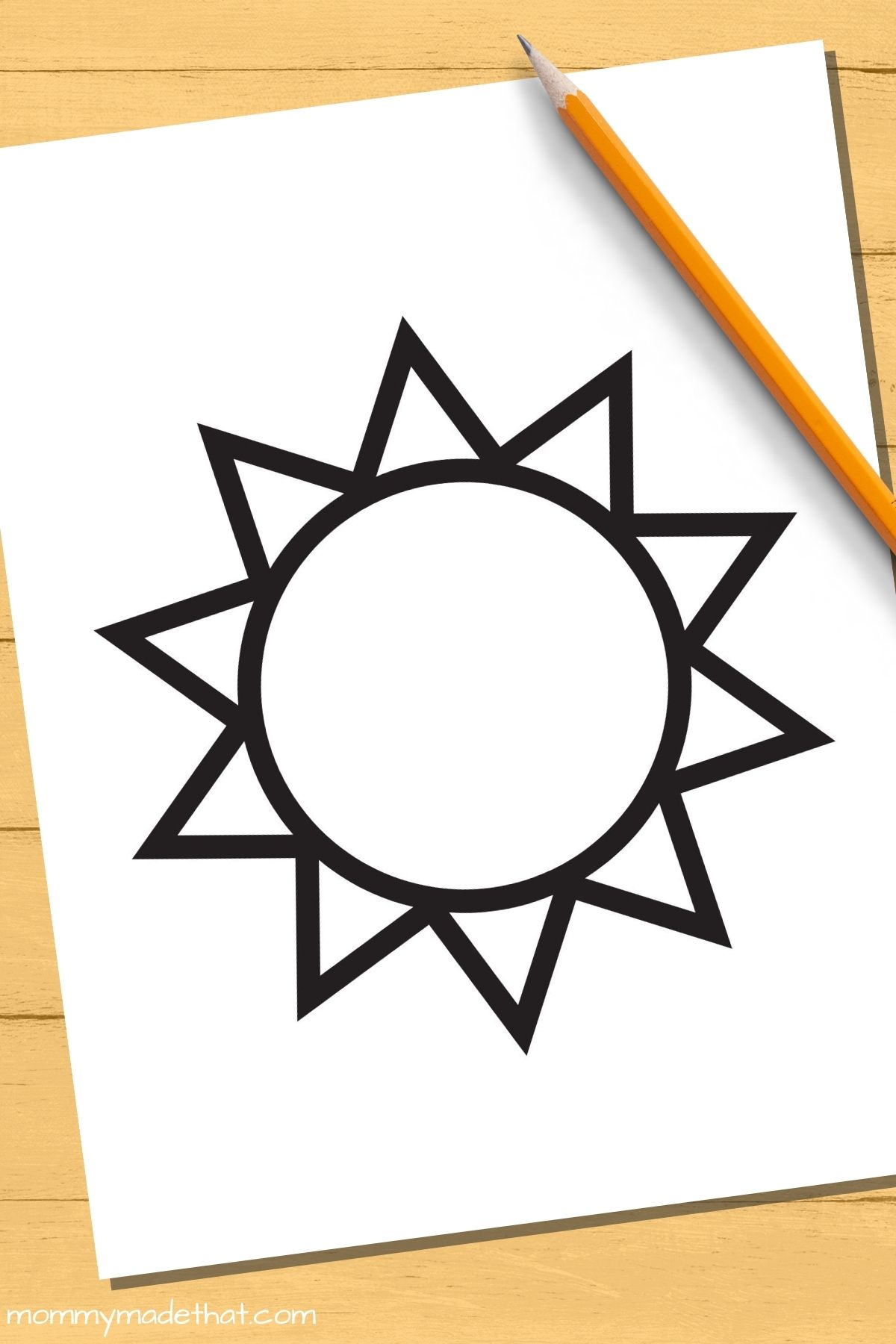 This large sun template has sharp geometric rays.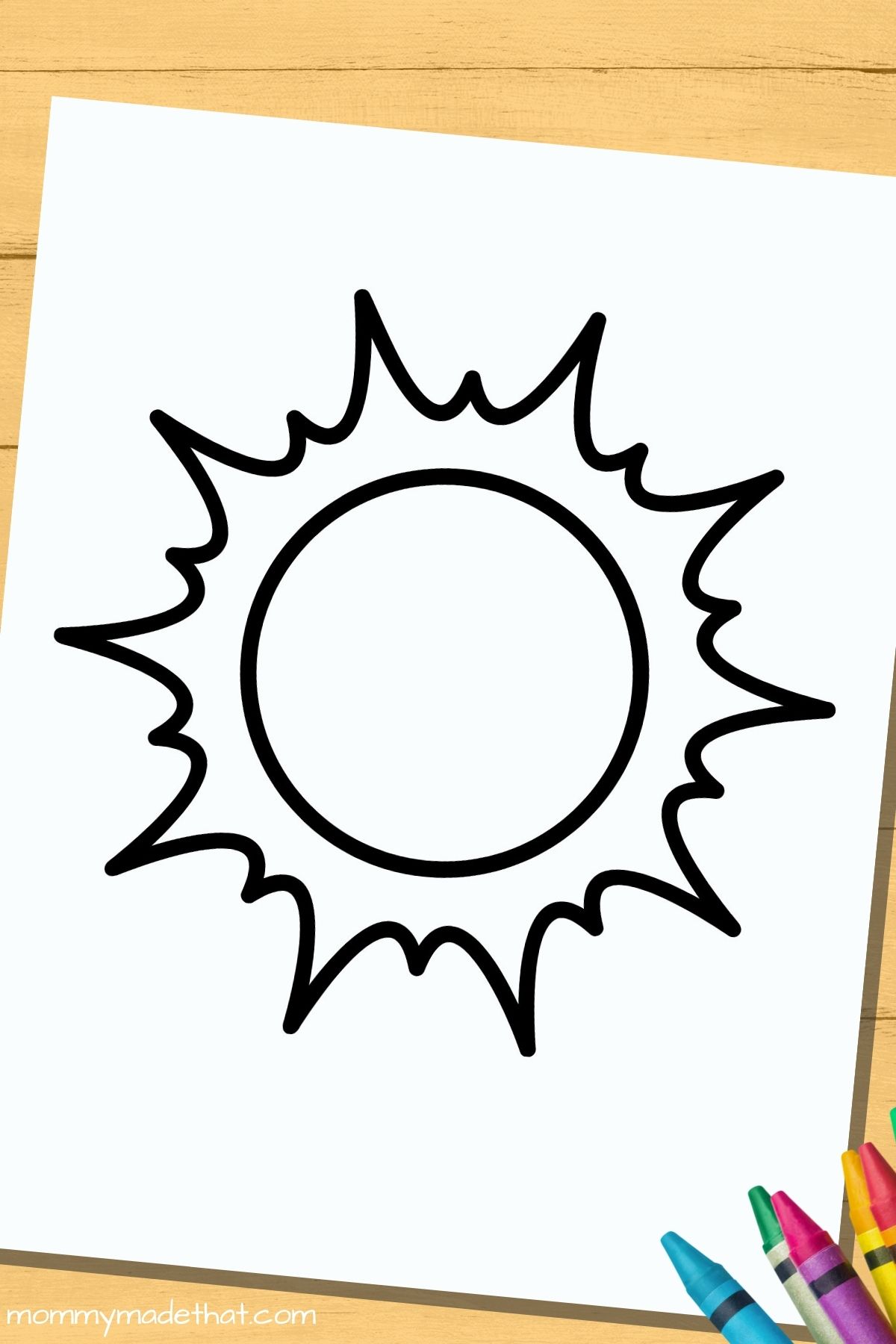 And this sun printout has bit sun rays that are fun to color or fill with other mediums.
But we also have sun fun sunshine templates with cute smiley faces.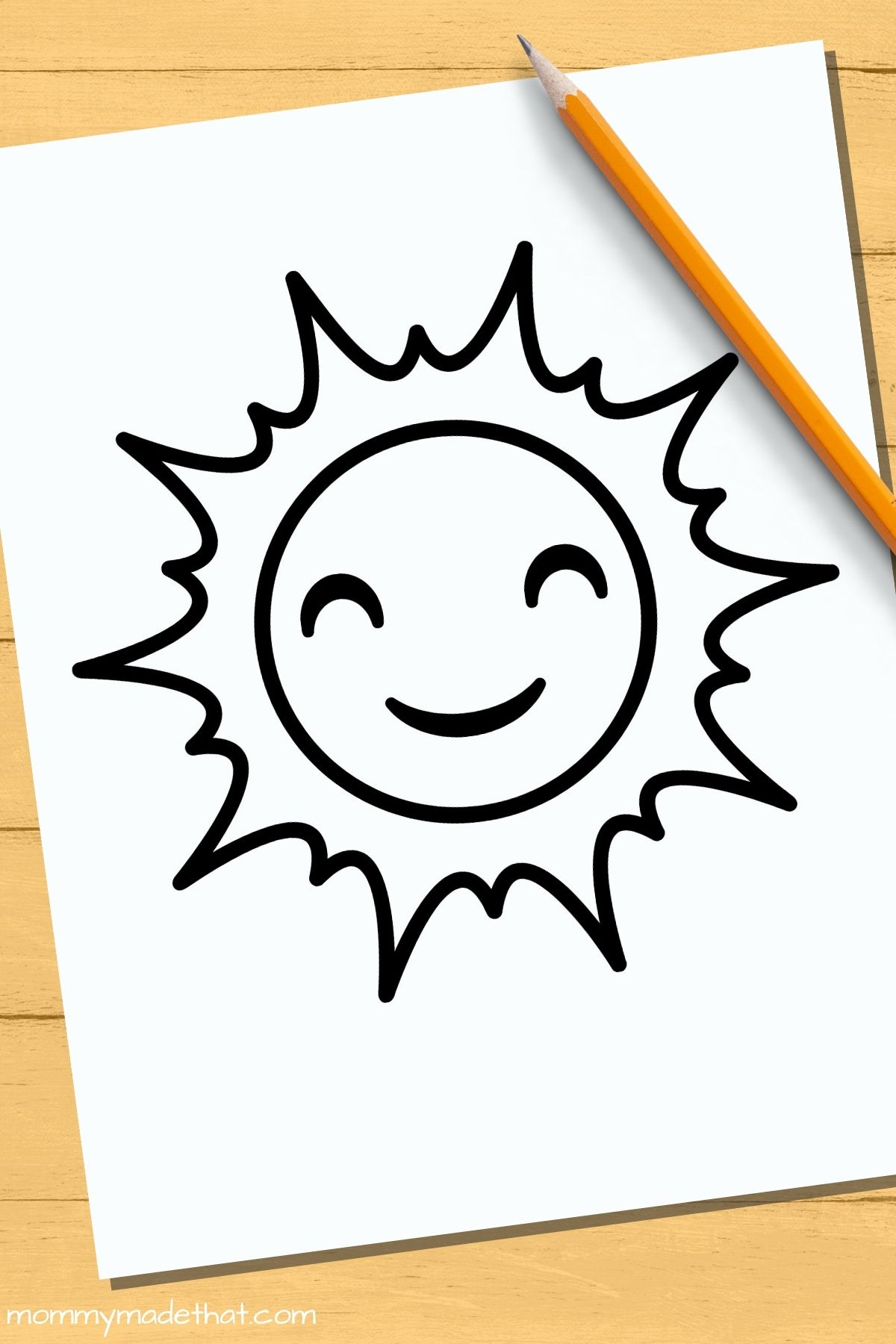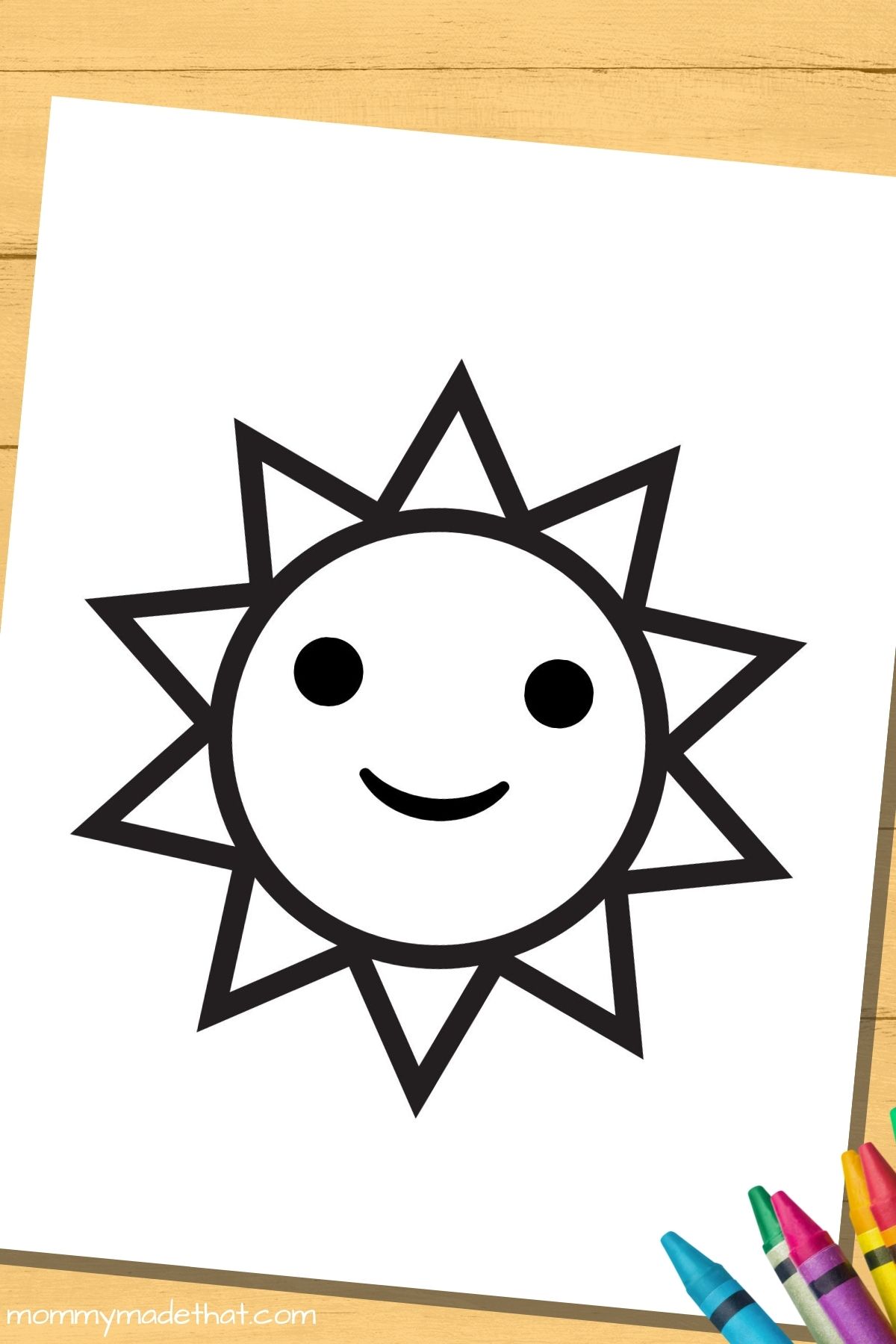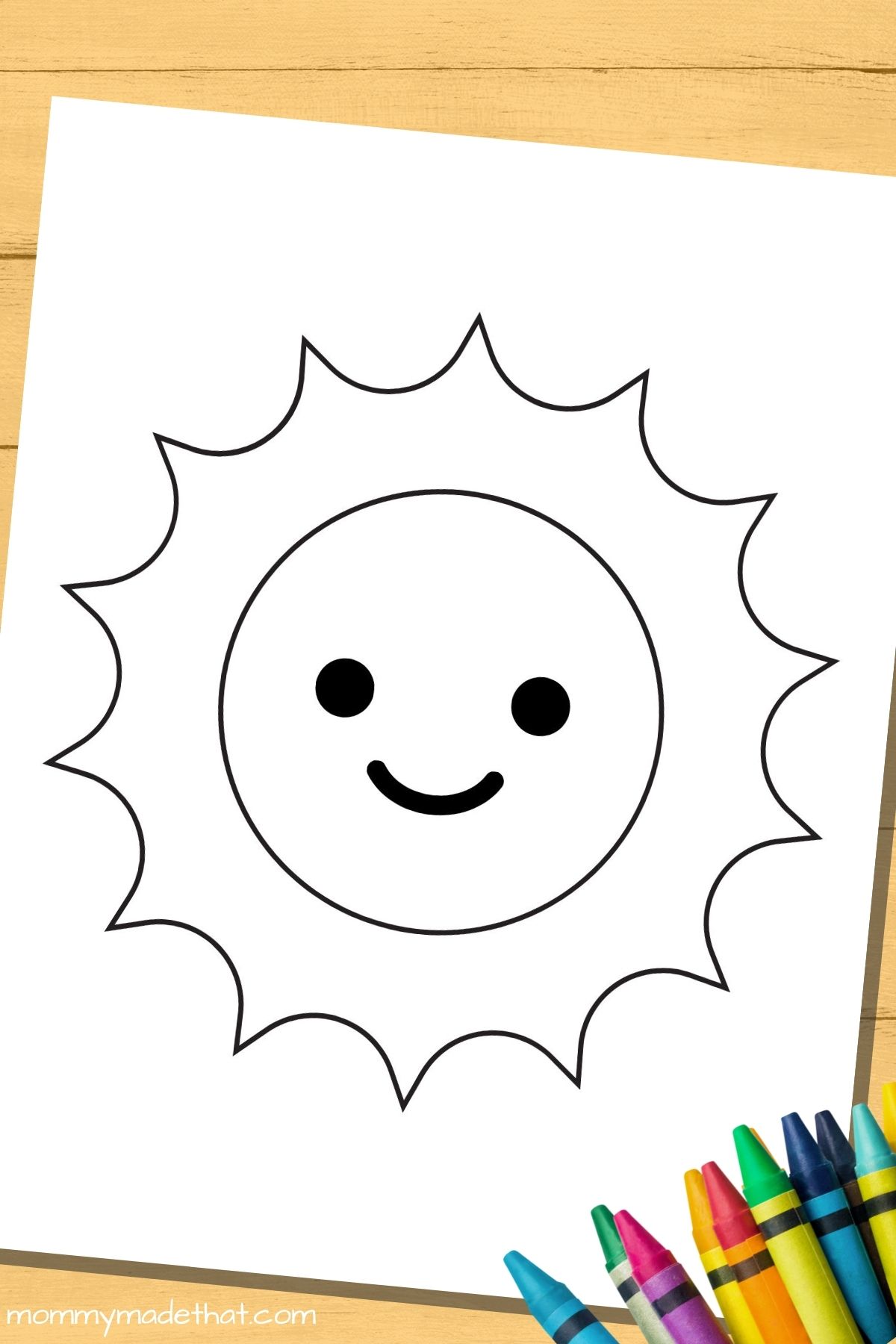 I just love these happy suns and think they make such cute sun coloring pages.
Small Sun Templates
We also have some smaller sun templates to use for smaller activities.
I like the idea of combining the small sun template with the larger ones together to create a sunny mobile to hand and display.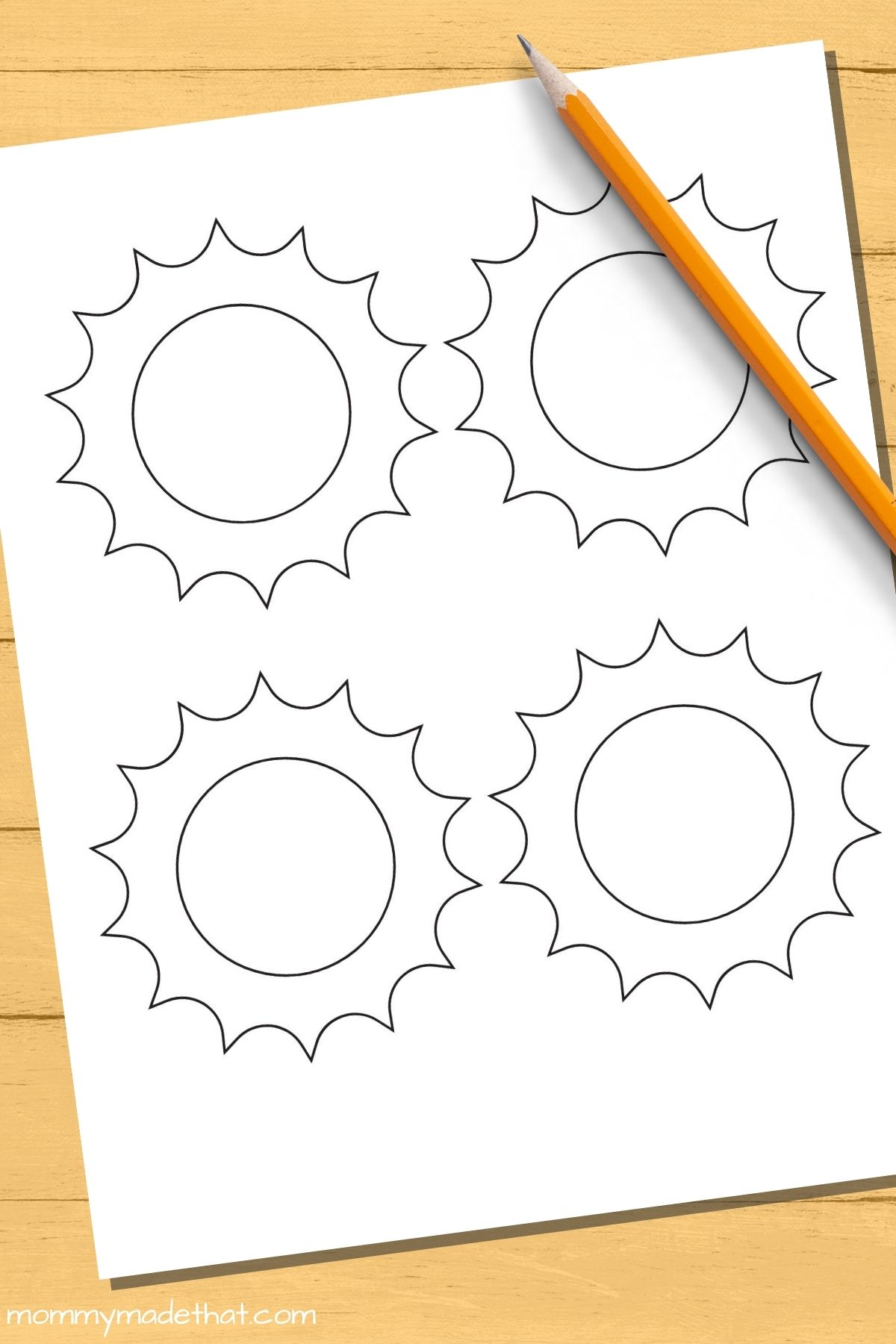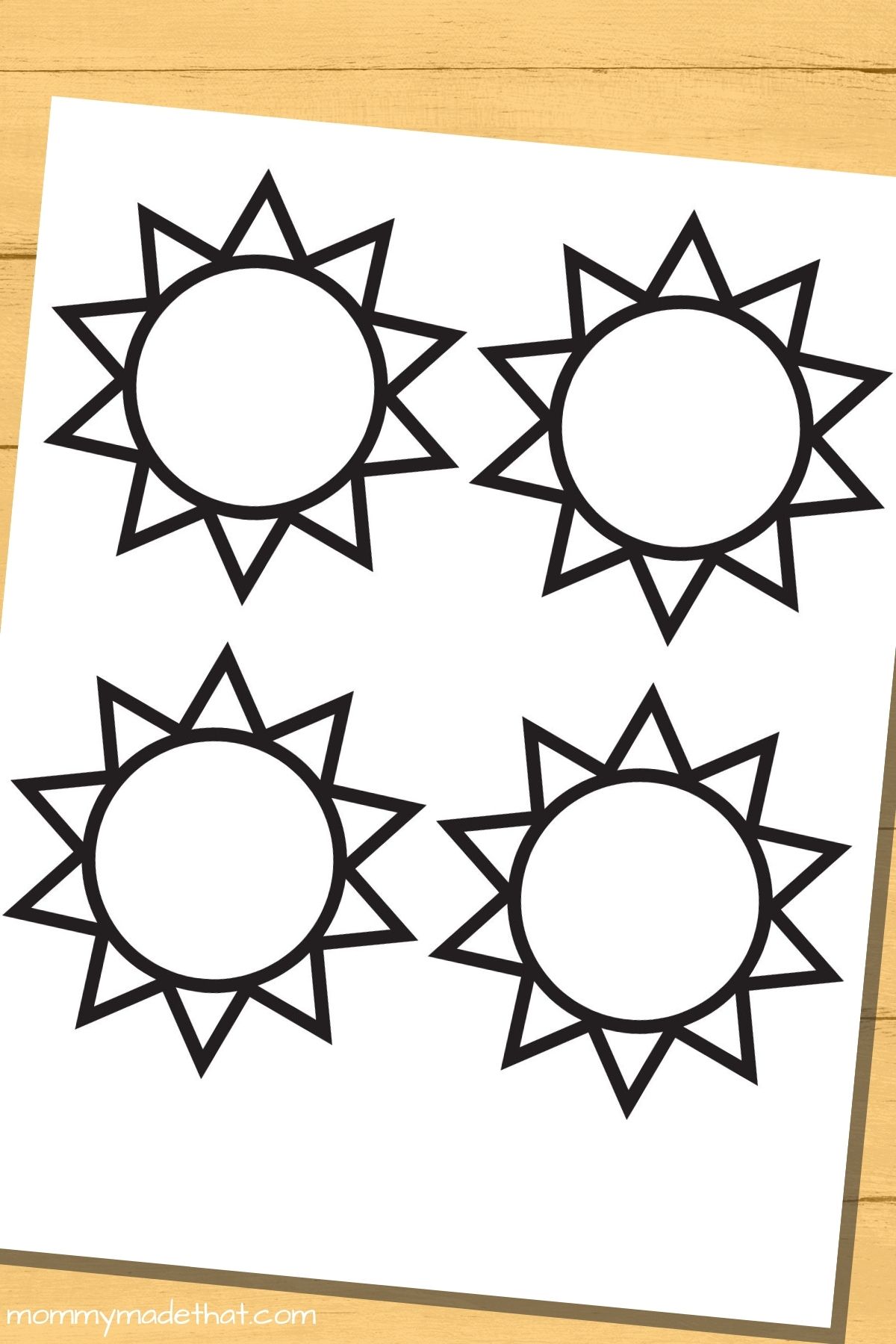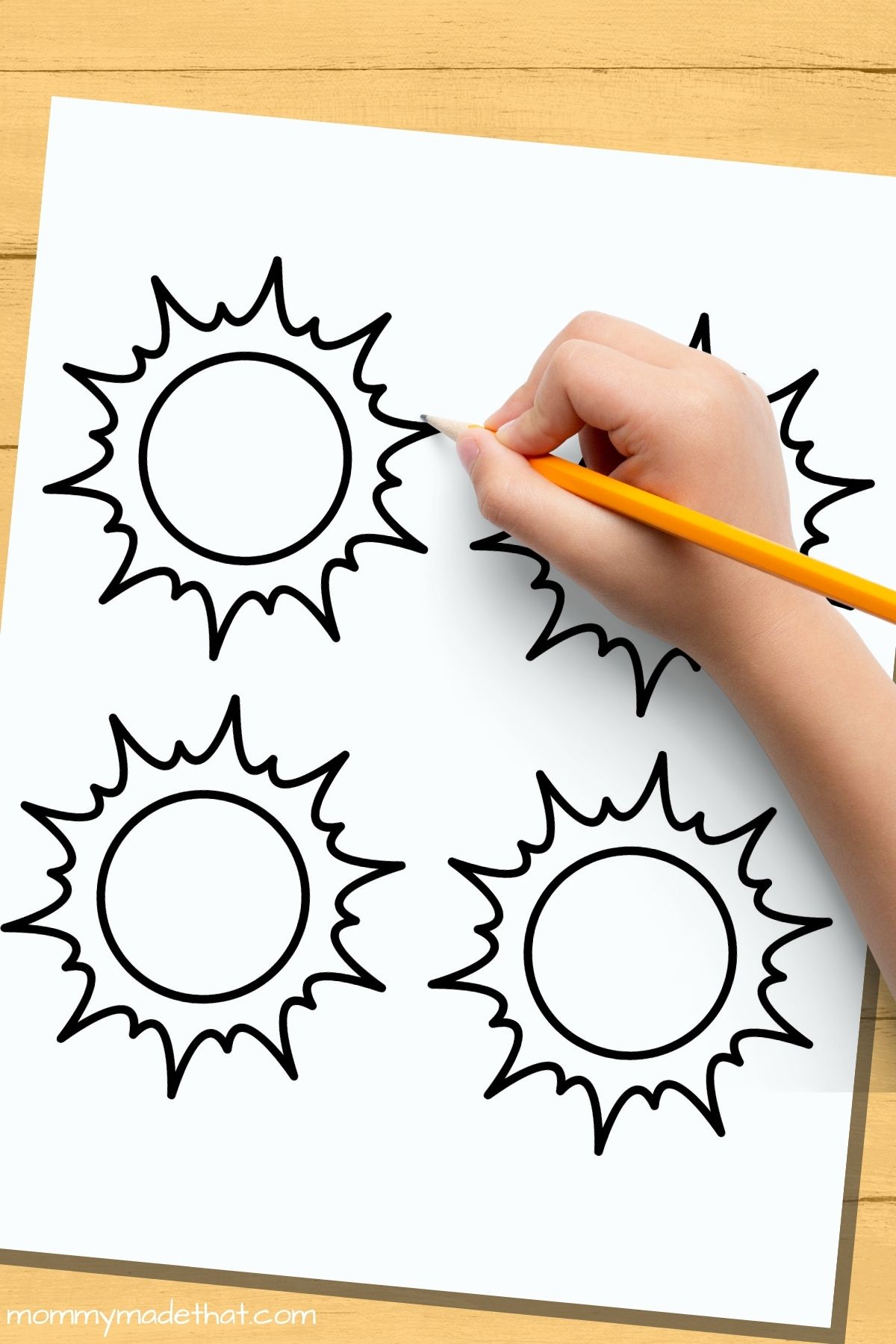 How to Download the Sun Templates
To grab the free printable sun templates, simply put your email in the box below!
We'll send them straight to your inbox. We'll also update you when we have other fun craft templates available for you.
Then download the free PDF. It'll have each sun template on a different page ready to be printed and used.
Don't try to print from the images, the size isn't right and the quality will be terrible.
These are for personal or classroom use only. Not for commercial use. But printout as many copies of these sun outlines as you like!
Fun Sun Craft Ideas
There are so many fun sun craft ideas that you can do with a sun template!
One idea is to use the sun template to create a sun-themed collage.
You can glue the sun template onto a piece of construction paper, and then add sun-related items like sunflower seeds, sequins, or pieces of ribbon.
Or you could use the sun template to create you own sun stencil.
Another idea is to use the sun template printables to make a sun mobile.
Simply cut out several of the templates, decorate them and and string them together with fishing line.
Hang the mobile from the ceiling or in a window, and enjoy the sunshine!
You can also use the sun template PDF to create sun masks or puppets. Just decorate the sun templates however you like, and then attach them to sticks or dowels.
Of course these also make great sun coloring pages as well. Just print and break out the colored pencils or crayons.
Class Room Ideas for Using the Templates
If you're looking for some fun and creative ways to display the sun templates you've made in class, here are a few ideas!
You could create a giant sun on the wall by assembling all of the sun templates together, which would be great for bulletin boards.
You can also pair the suns with other summer templates like a cloud template, our raindrop templates or our umbrella templates for weather activities.
Or pair them with planet templates and create solar system crafts.
They also make great coloring pages for the kids, or to use them for scissor skills and developing fine motor skills.
Or, you could make a mobile by suspending the sun templates from the ceiling using string or ribbon.
Another idea is to create a mural by taping the sun templates to the wall in an interesting pattern.