Today we have some free umbrella templates and printable stencils! These printable templates are perfect for school project, using as cutouts or for crafts and activities.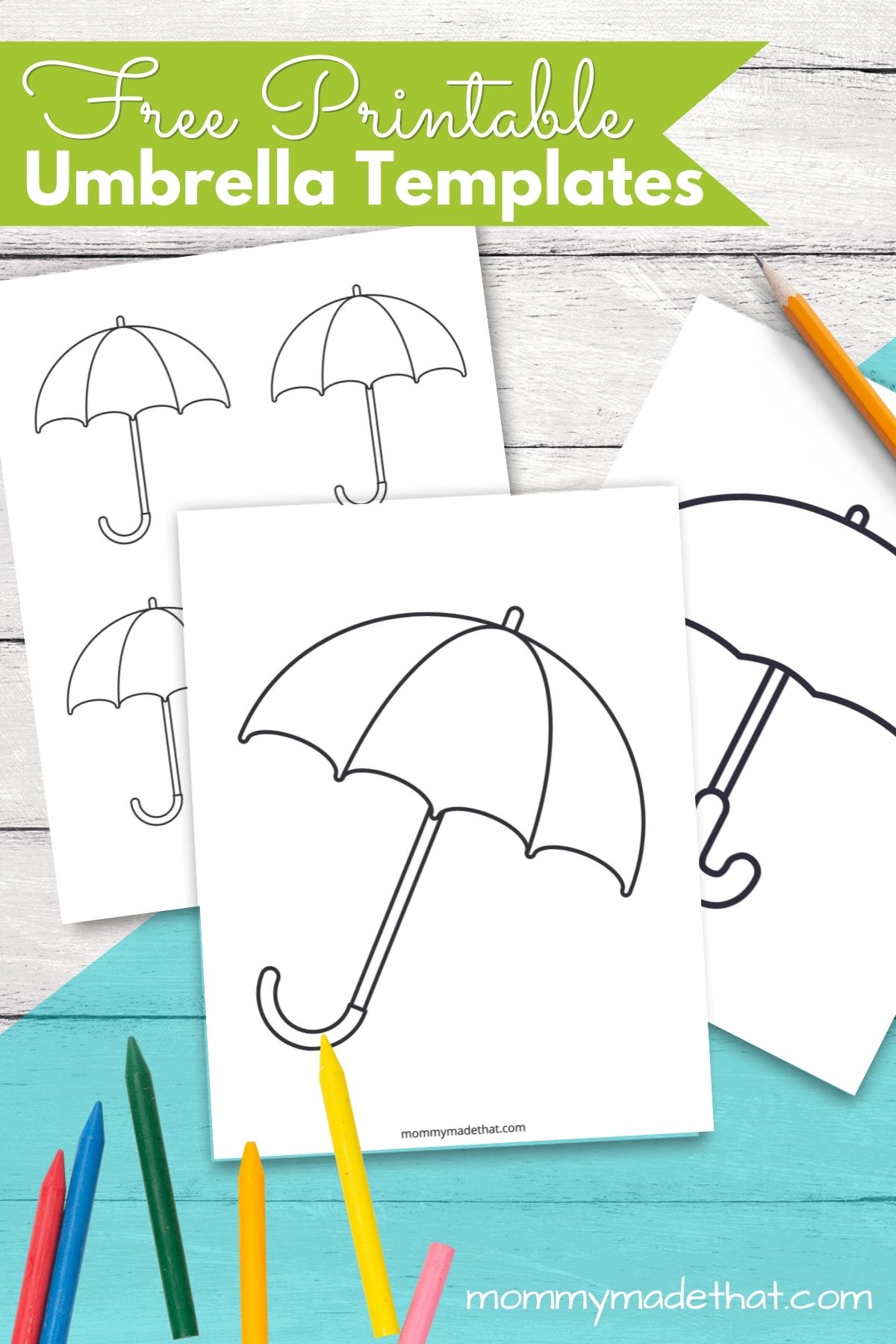 Creative uses for Umbrella Templates
There are so many uses for an umbrella template, for art, crafts, activities. Here are some of my personal favorite ideas for using these printable templates.
Kids Arts and Crafts Projects
Have you ever wondered how to keep your children engaged and entertained for more than a few minutes? Well, one simple answer is crafts. Kids love doing crafts!
Print out the printable umbrella templates and give the kids painting supplies.
This project is perfect for kids because they can just get stuck in and have fun painting away without worrying about the fine details of the design.
They can add their own flair by using paintbrushes with different-sized bristles or even pens to outline the shapes if they wish.
Let them use whatever colors they choose and see what results!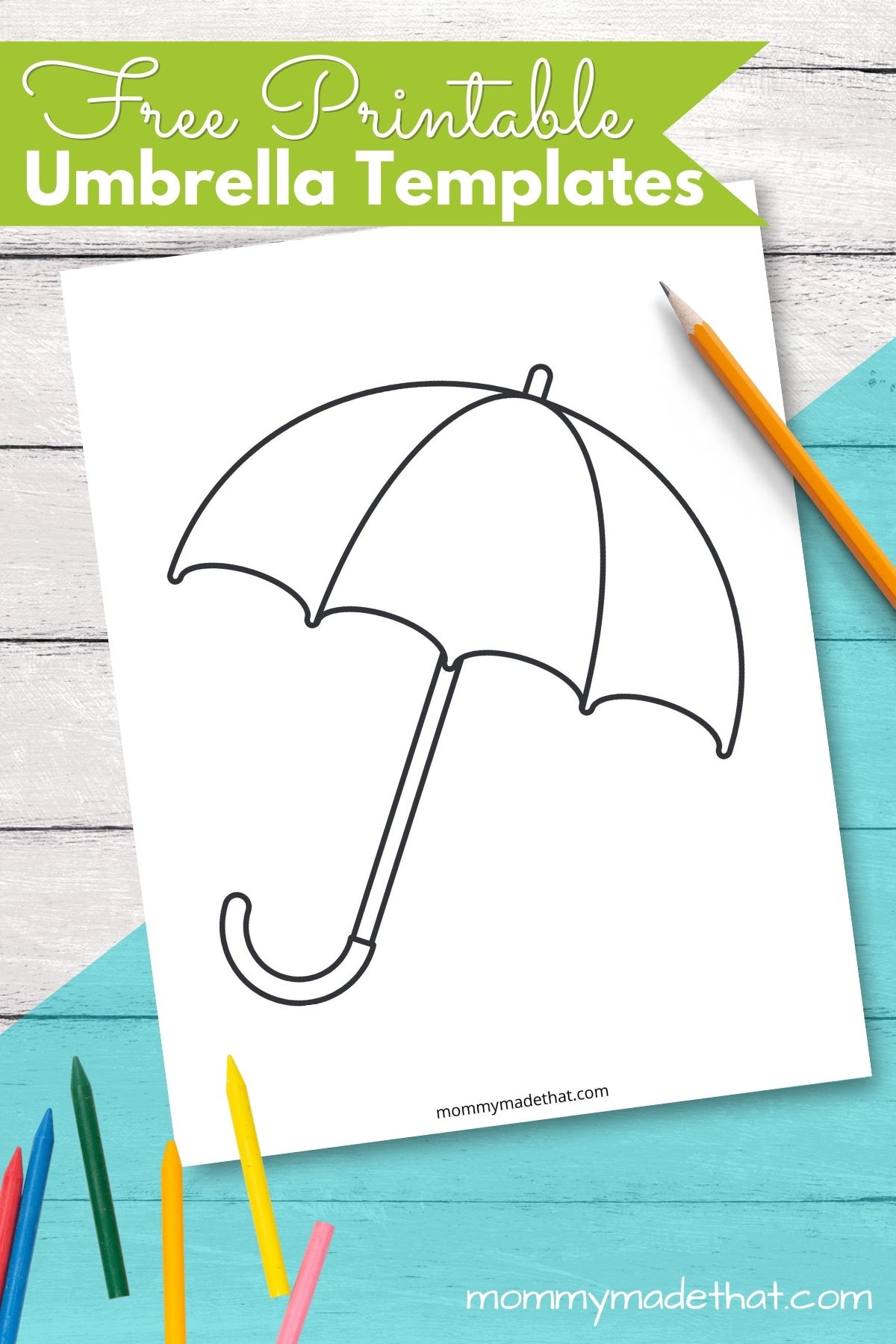 School Activities
You can use these free printable templates rainy day themed school activities and crafts.
You can talk about how umbrellas are used as a shelter from the rain and have the kids decorate their shelter any way they like.
You can also let the kids cut out the umbrellas and use them to the umbrella shapes onto construction paper. This will give you lots of fun colored umbrellas to decorate for spring time.
Use them as coloring pages
Who doesn't love coloring pages! These umbrellas templates make fantastic coloring pages for kids or adults.
I'm a fan of using water color pencils with my kids, and like coloring in each part of the umbrella a different shade of the rainbow.
Add a little water, you can pretend its "rain" and watch the colors blend together.
Downloading the Free Printable Umbrella Templates
We have a few different types of free printable umbrella templates available for you to grab for free.
Just check out the images below and figure out which one you want, click the link and print!
Make sure not to print from any of the photos directly, as the quality won't turn out as good.
Large Template Printable
We made 2 large versions of the umbrella pattern. Each on its own page to print out.
The first one is less detailed but great for using as a printable umbrella stencil or for having a large area to write or draw in for spring time and rainy day activities.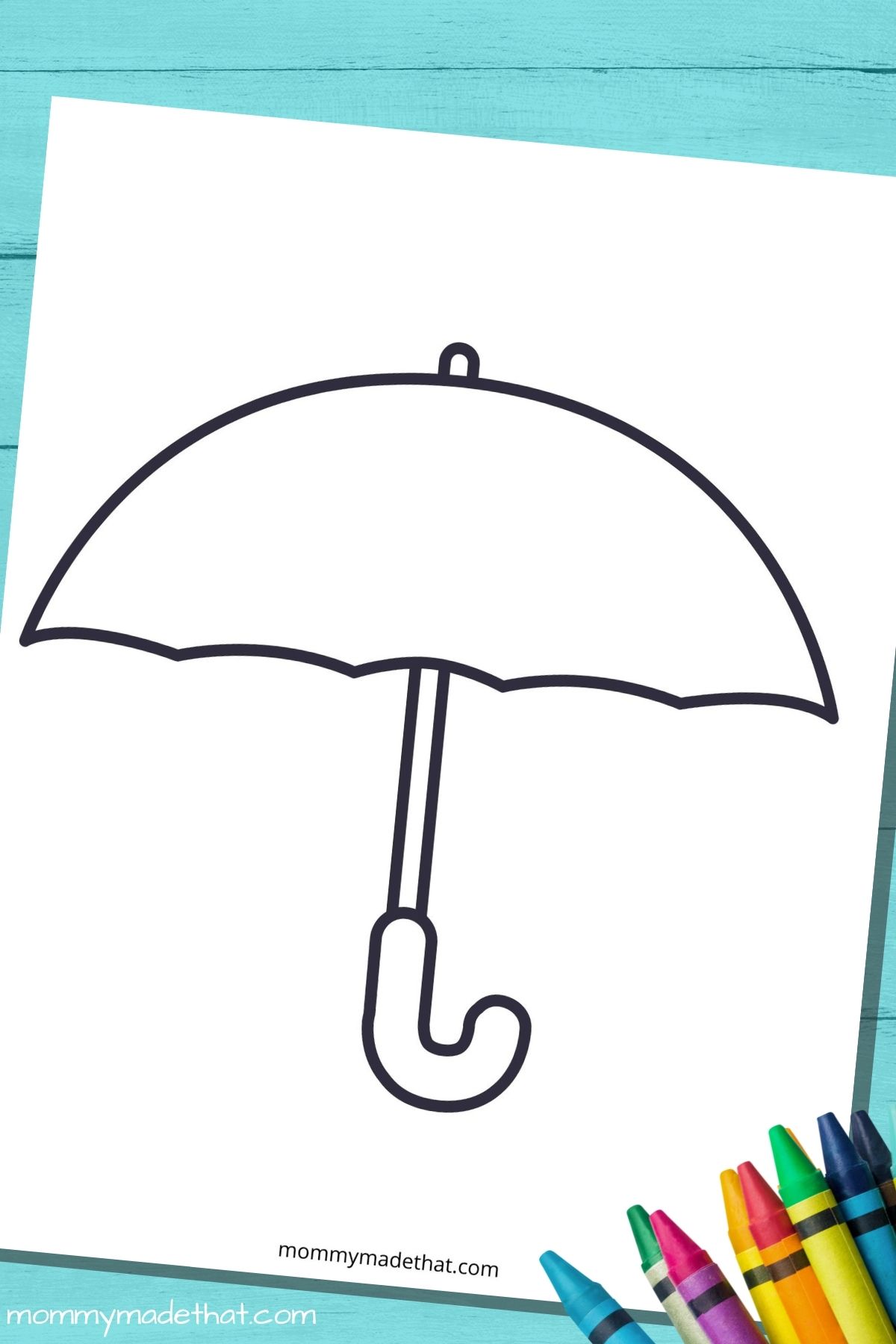 You can down load the simple large umbrella template here.
Our second umbrella cutout template has more detail. This is my personal favorite one for coloring.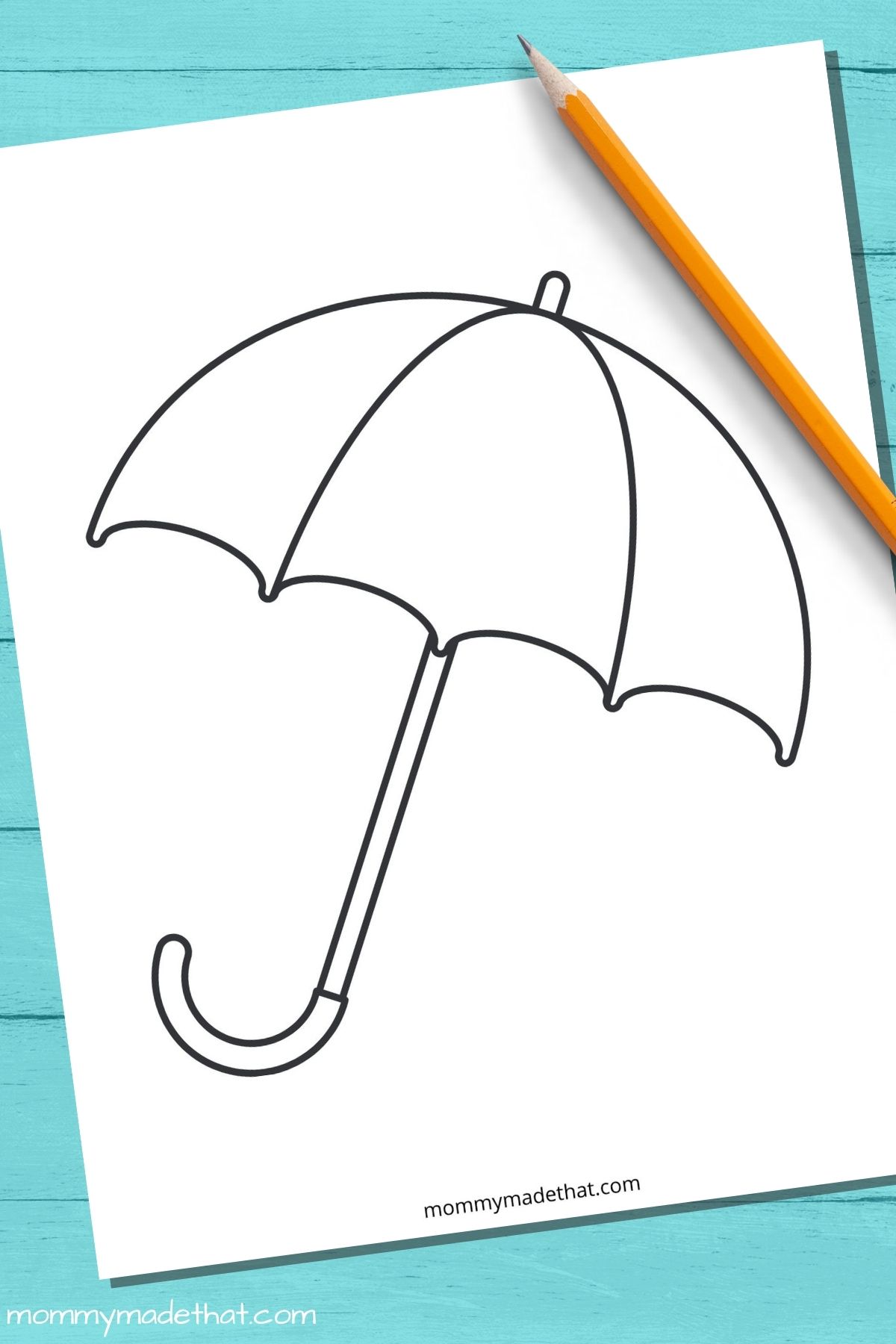 You can grab our more detailed umbrella coloring page here.
Small Umbrella Templates
Finally we also have smaller umbrella templates in case you have a fun activity that involves more umbrellas than just one large one.
This one has four umbrella patterns on it. Perfect for school crafts or learning activities at home.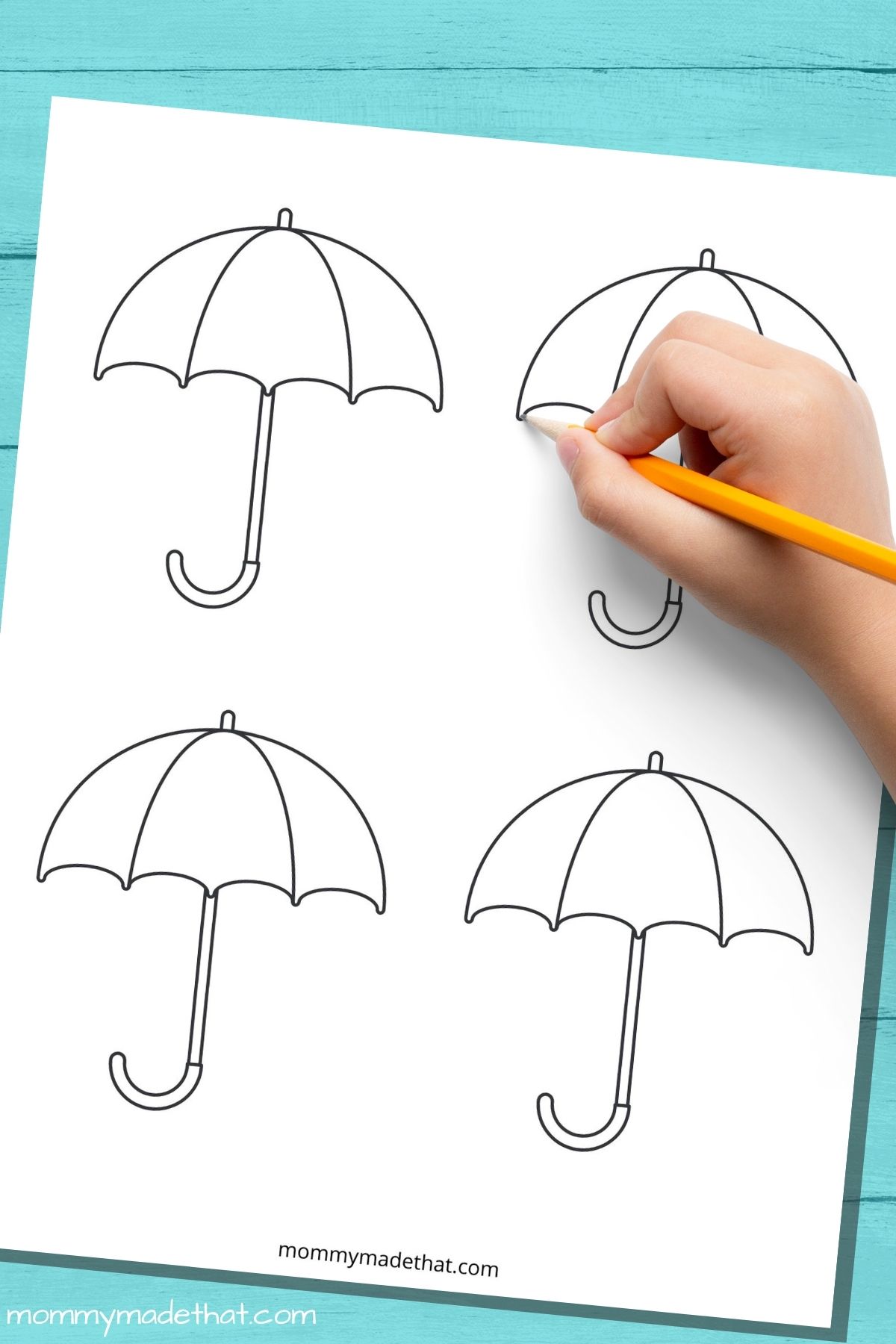 Grab the smaller umbrella templates here.
Which one is your favorite template? Be sure to come back and leave any photos of your finished craft projects. We'd love to display them!