Free Printable Star Templates: Giant list of Shapes and Sizes!
Today we have some an awesome list of free star template printouts. These printable star outlines are perfect for crafts, projects and learning activities.
We've got large stars, small stars and plenty of different star patterns. Grab and print as many as you like! After all, who doesn't love free printables!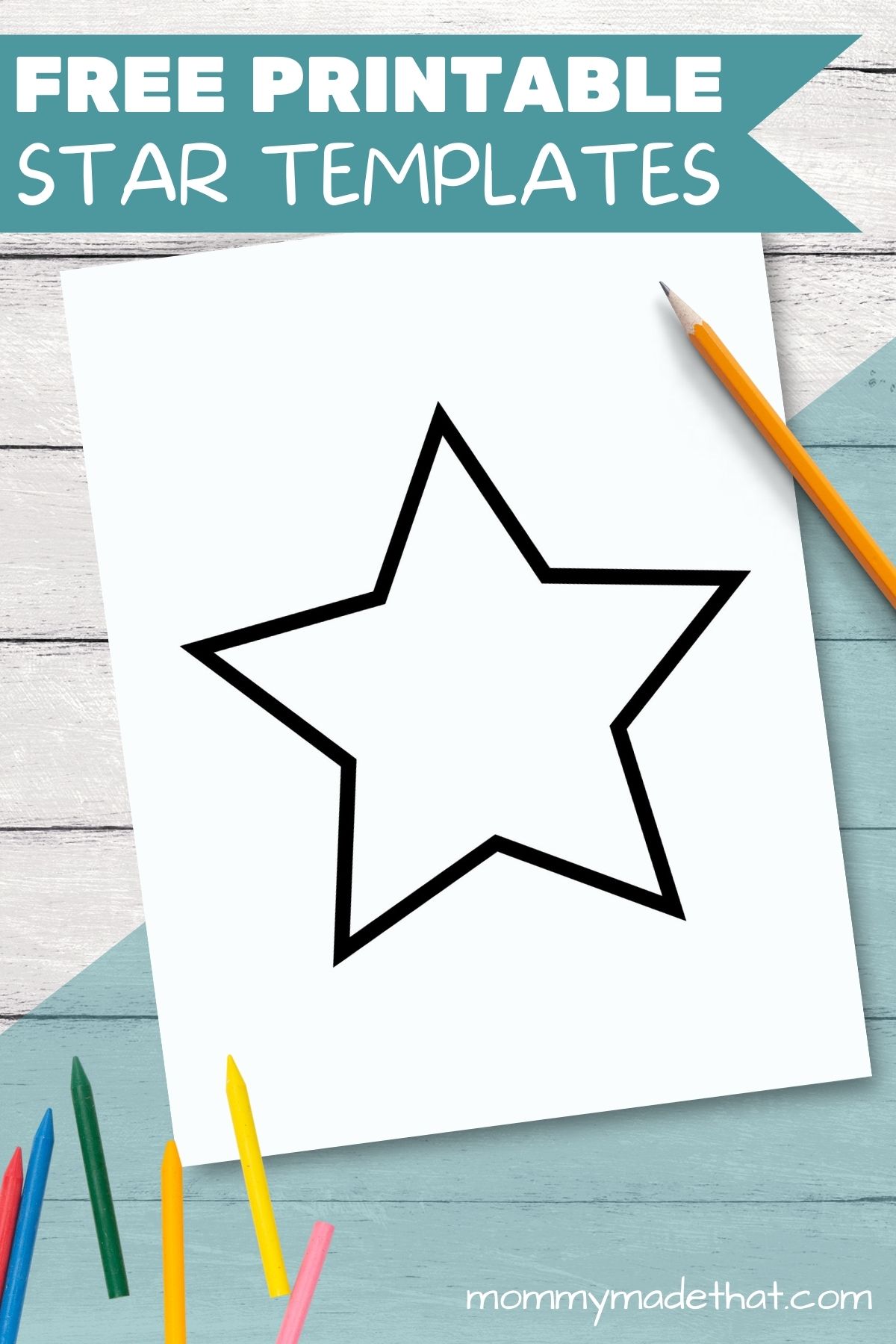 If you're looking for a fun way to decorate your child's room, or just want a festive way to add some extra sparkle to your next party, then look no further!
These free printable star templates are the perfect way to get creative.
They're also super useful as one of our Christmas printable templates.
Simply choose and download the PDF file, print out as many stars as you need, and get started!
And be sure to grab some of our other shape templates like our circle templates and heart templates.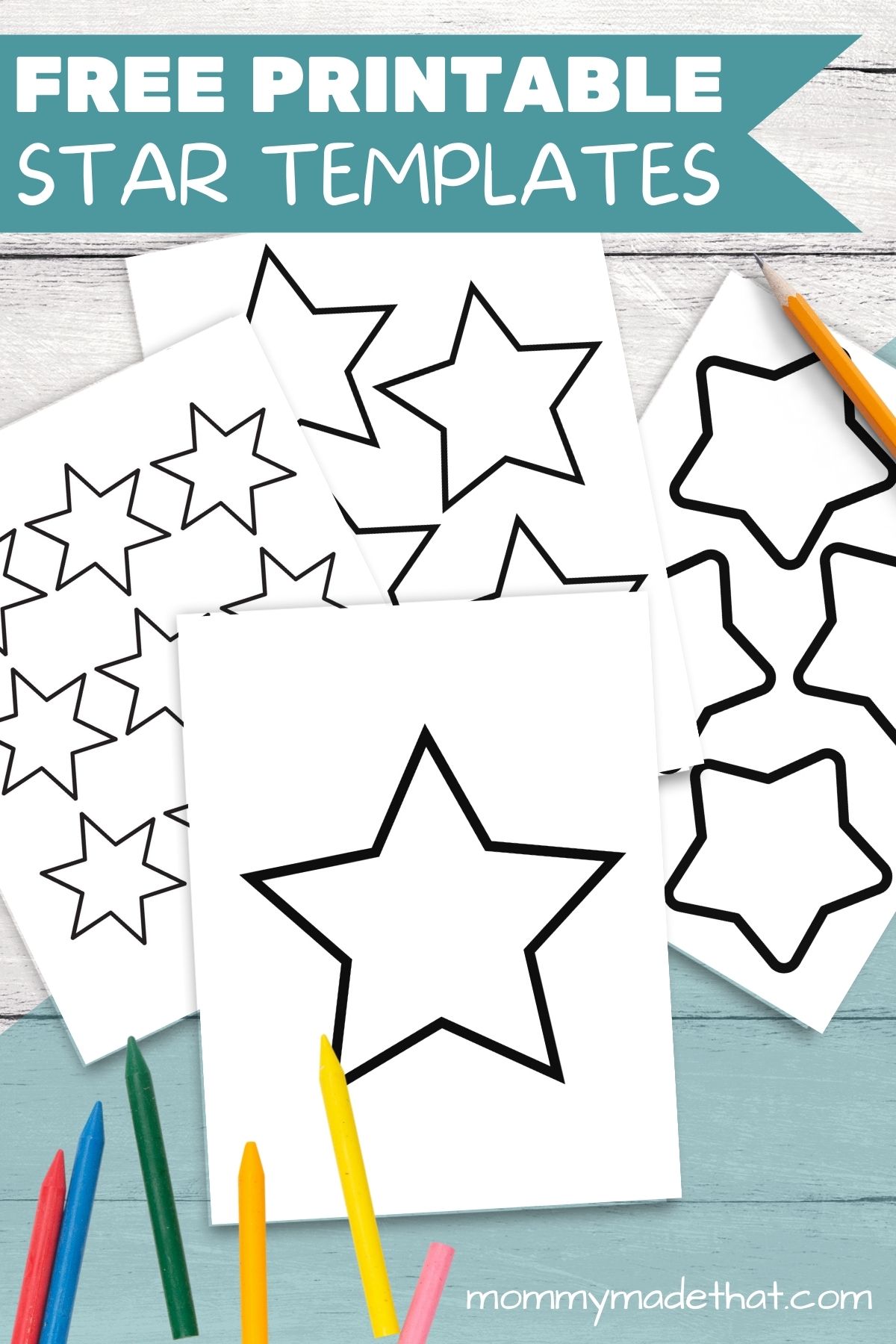 Fun ideas for using the Star Templates
There are many craft projects you can make using star templates. One easy project is to make a star garland.
You can make stars out of different colors of paper and string them together to create a festive garland for birthday parties.
You can also use the 5 point star templates to make Christmas ornaments or for other Christmas crafts.
Cut out stars from different colored construction paper and then glue them to a piece of cardboard.
Add a hook to the back of the ornament and hang it on your tree.
If you're looking to make Hanukkah crafts you can grab some of the 6 pointed star shapes.
You can also use these patterns as star stencils for your own crafts. Cut out a star from some cardboard and then paint or spray paint it with a metallic color.
You can use stars in this way to create a simple but elegant centerpiece for your next party. Or use the large-shaped star printouts as signs.
Use these for astronomy crafts and grab a few planet templates for fun ways for kids to learn about space.
The uses are only limited by your imagination!
How to Download the Star Templates
We wanted to make the templates easy to grab and use. To download the star shapes, click the link of the set of stars you want below, download the PDF file and print. And viola! You're good to go.
Make sure not to just click the image and print from there. The templates will likely print out blurry and not great quality.
Instead, click the link. You'll be much more satisfied with the end results.
Also, these templates are for non commercial use. They are for personal use or classroom use only. But print off as many of the printables as you like!
Large Star Outlines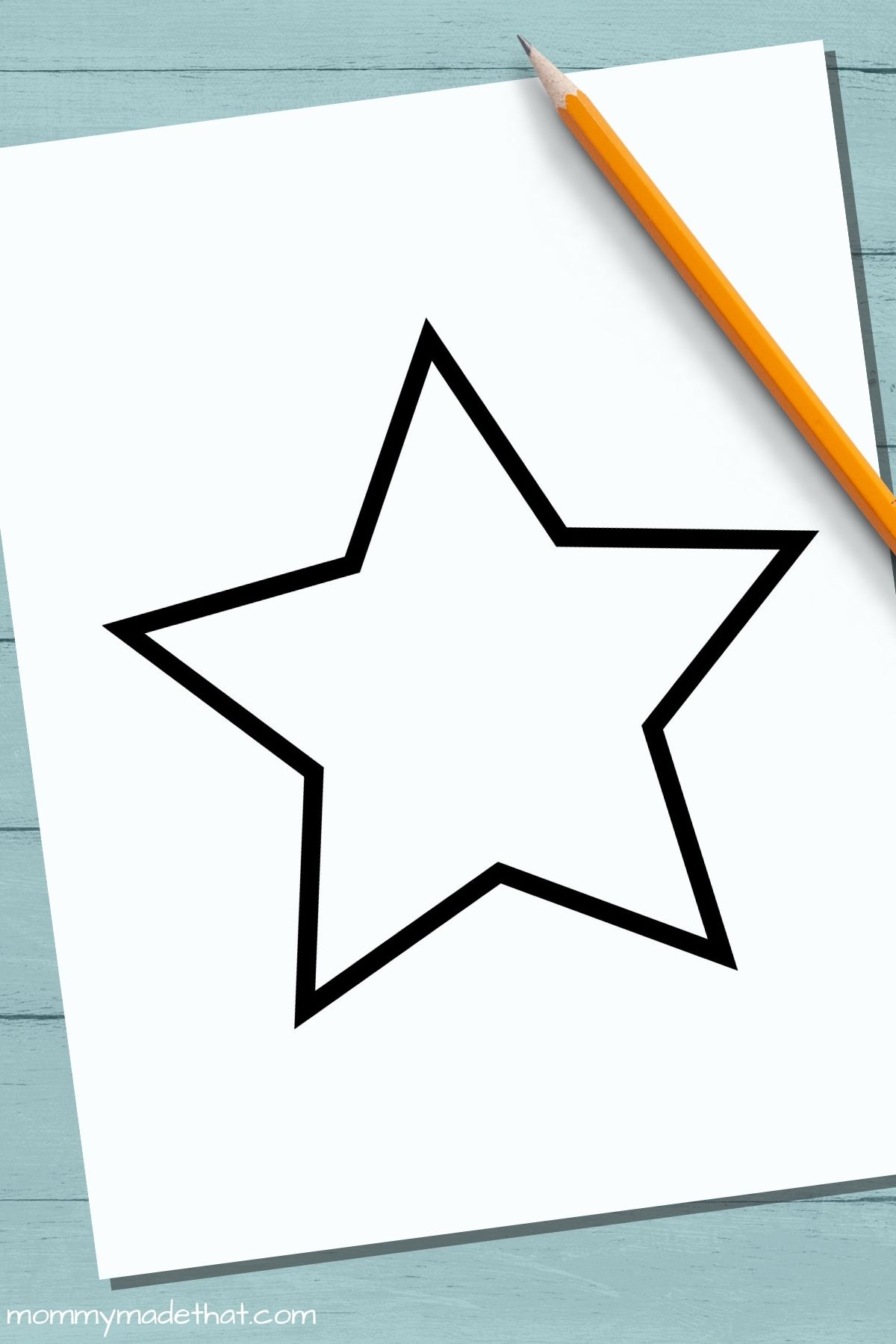 We created our stars in lots of different sizes. If you're looking for a large star outline, we have a few different shapes to pick from. We've got a pointed star, rounded star and 6-point star.
These blank star shapes are perfect for all sorts of projects or can be used as star coloring pages.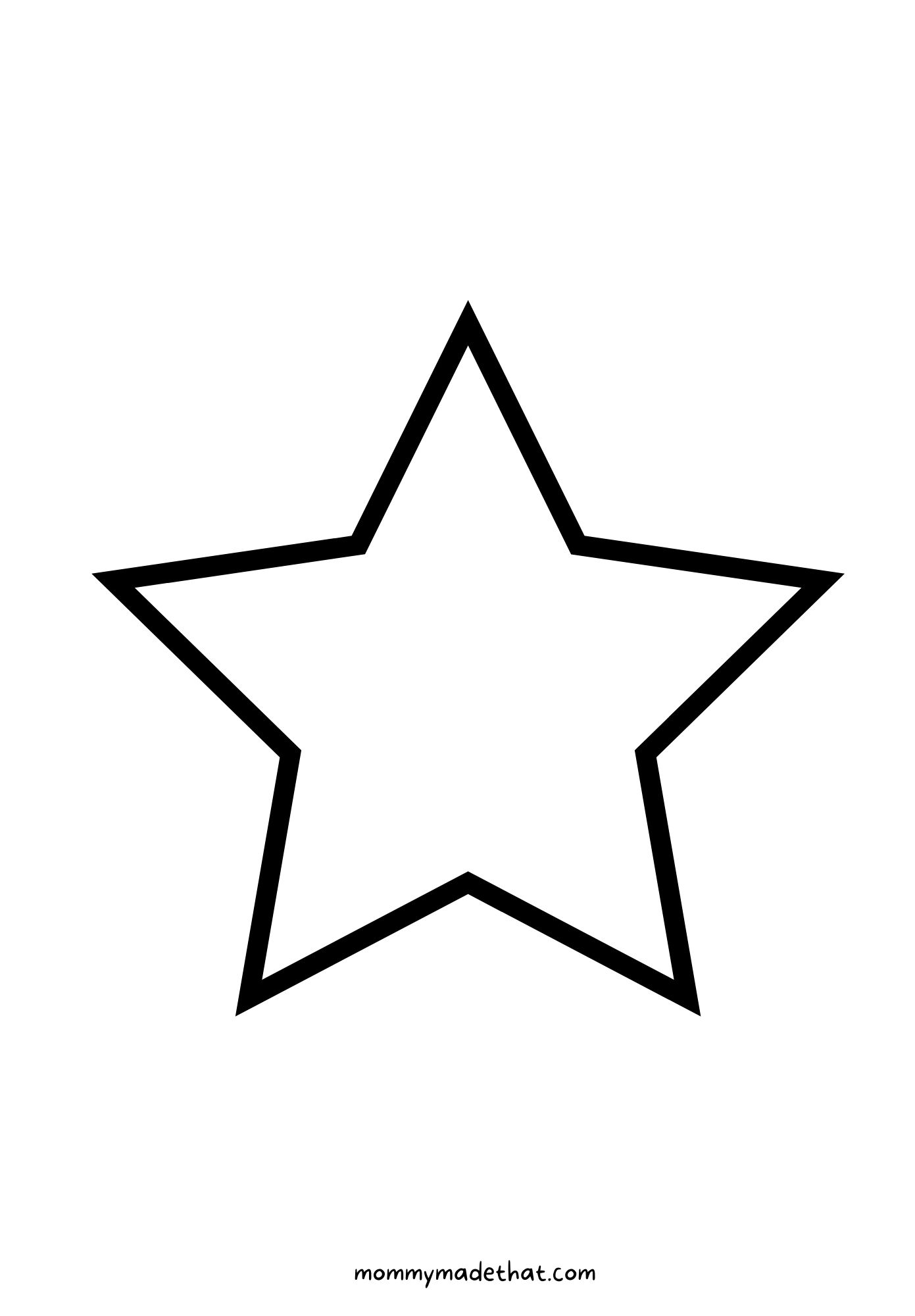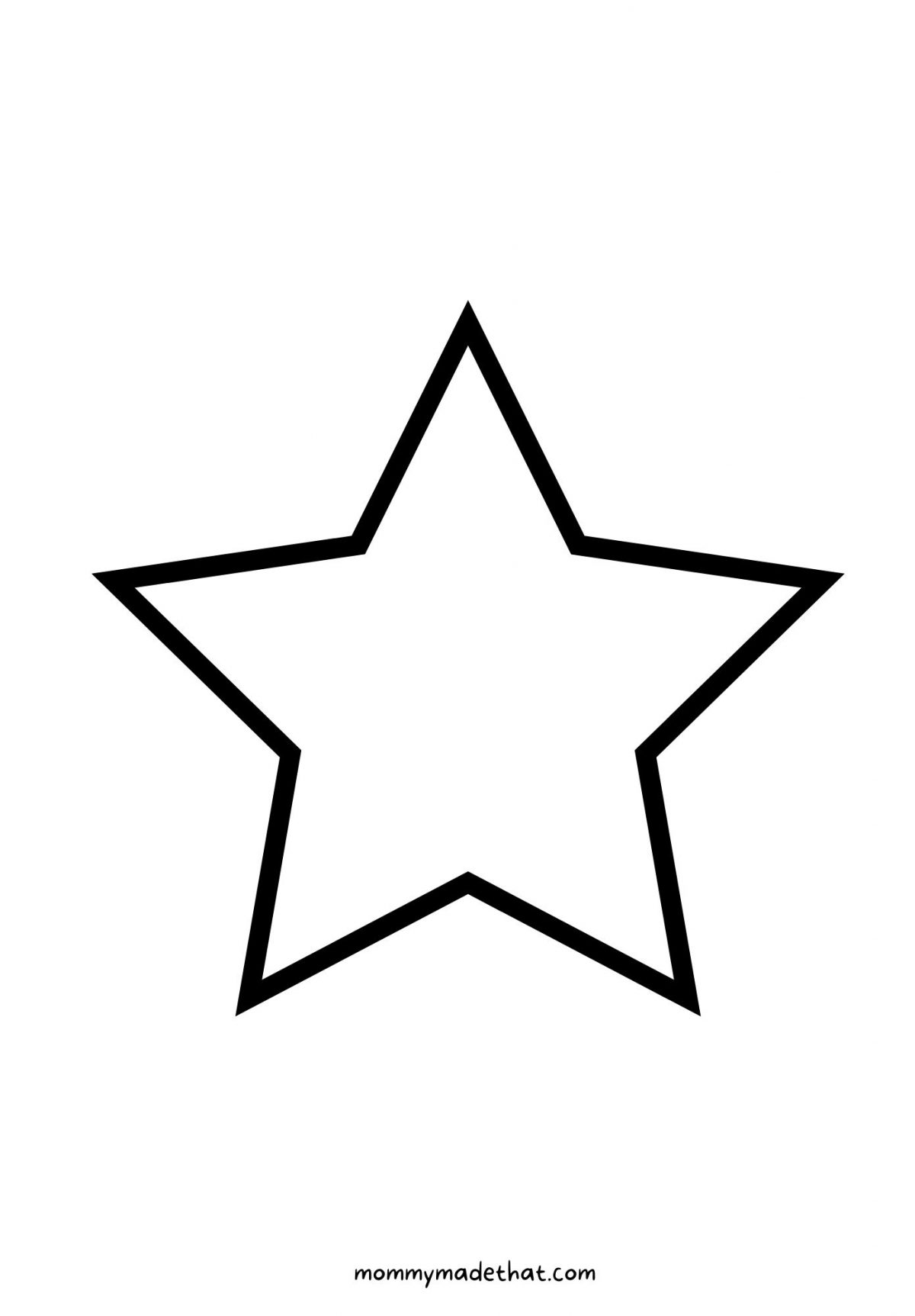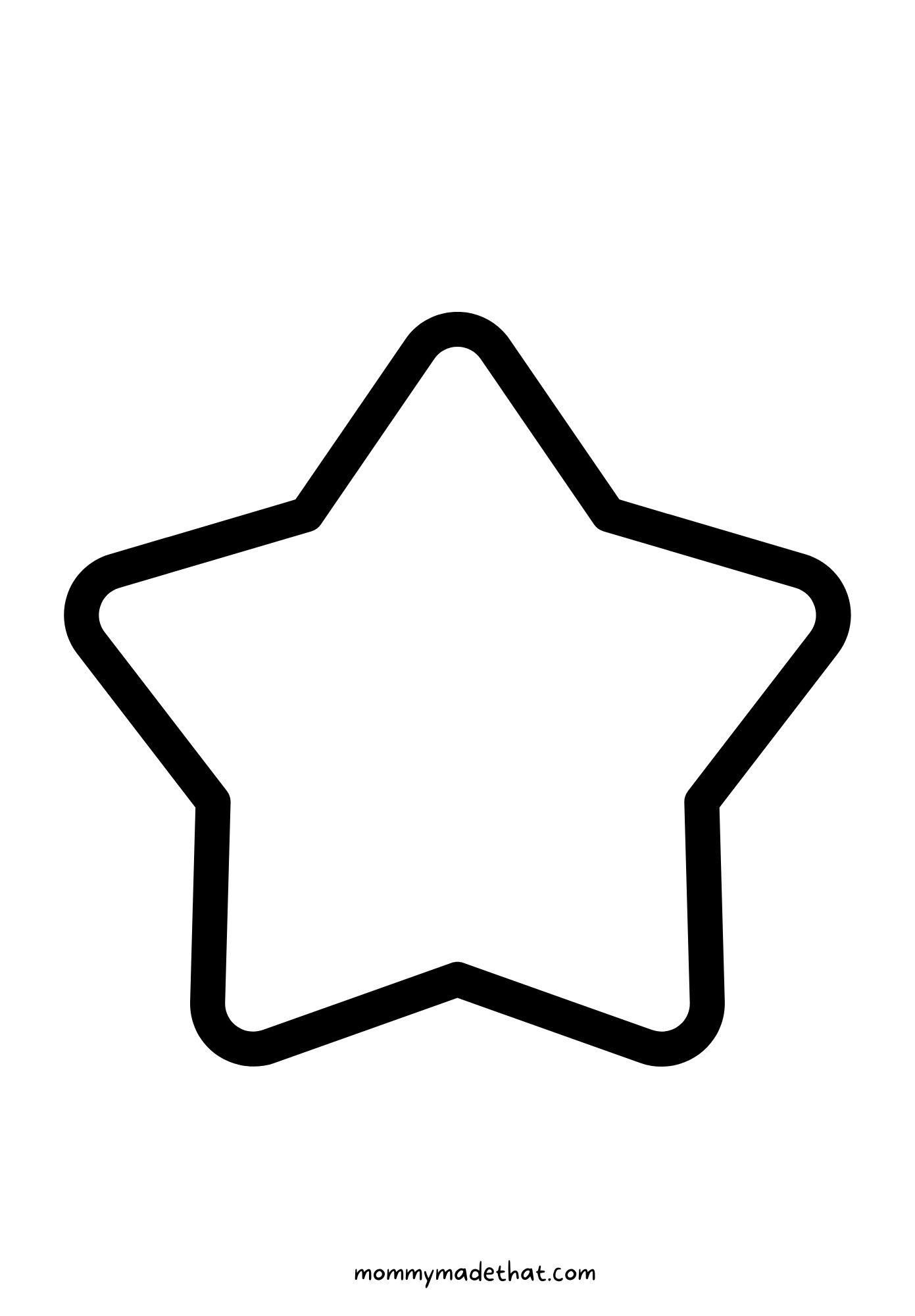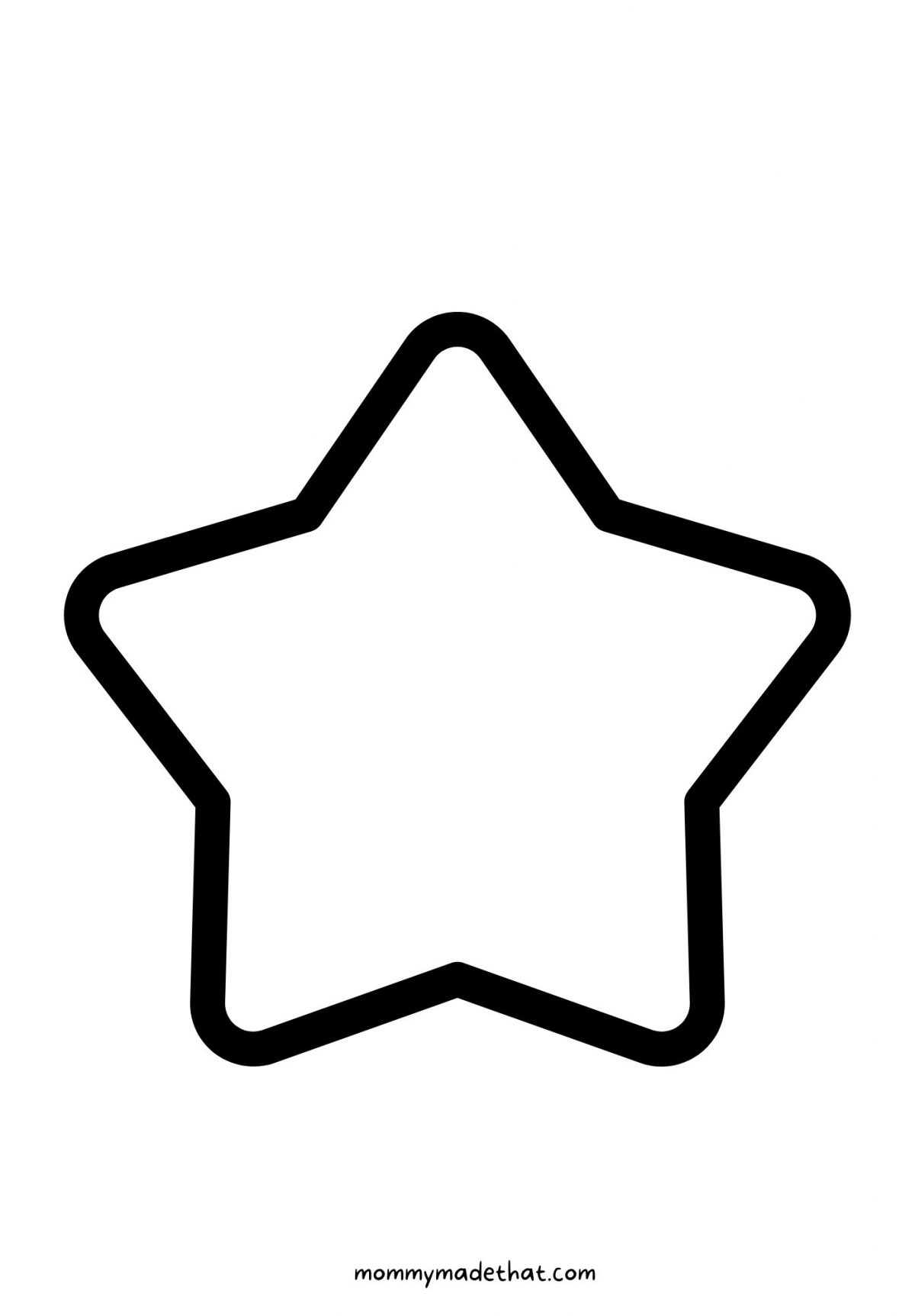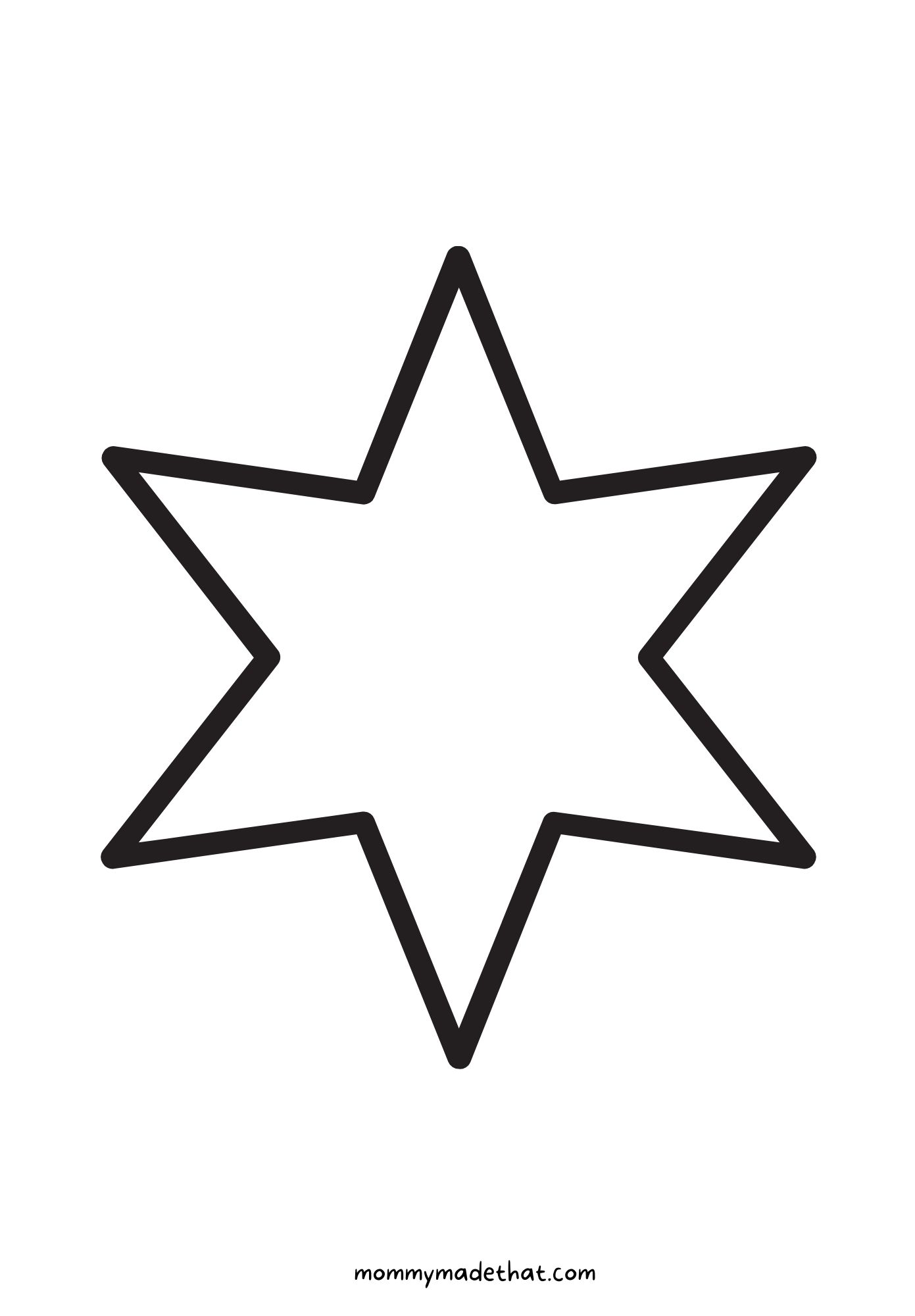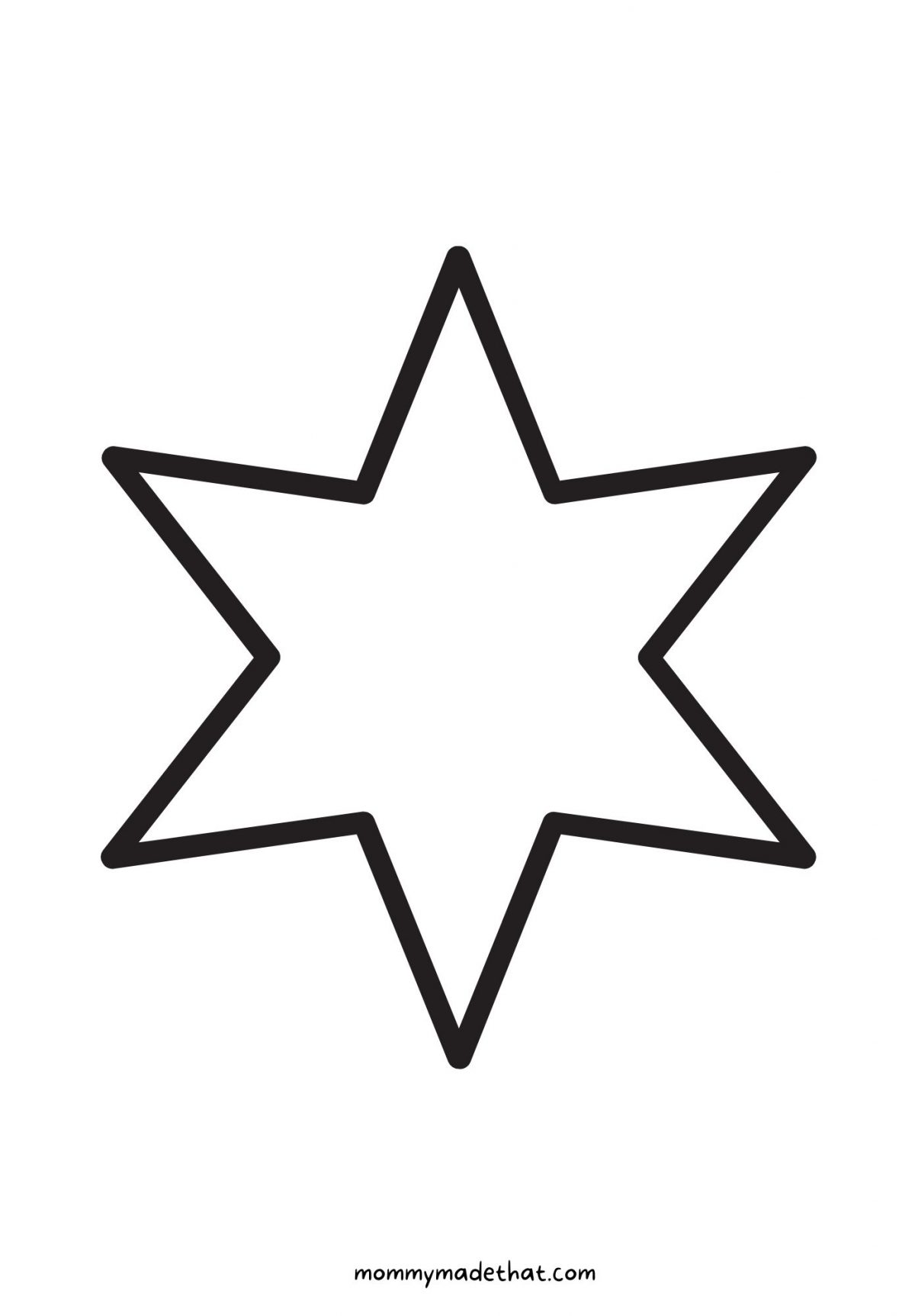 The 6 pointed star makes a fabulous Christmas star template.
Or you can grab all the Large Star Templates here.
Medium Star Shape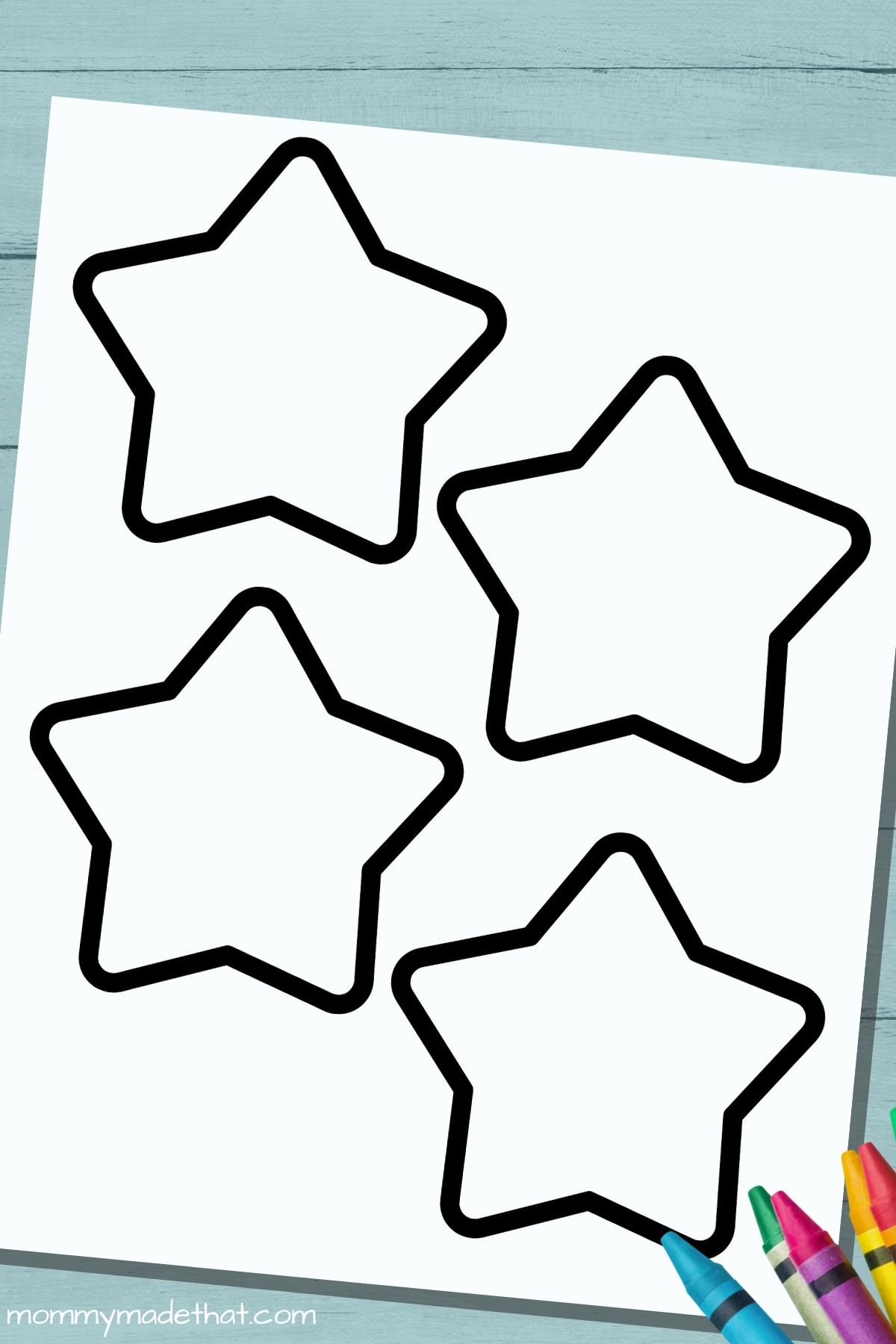 Here are our medium-sized star templates. We included several stars on one piece of paper.
They make great stencils or patterns. You can print out one and have several stars to cut out.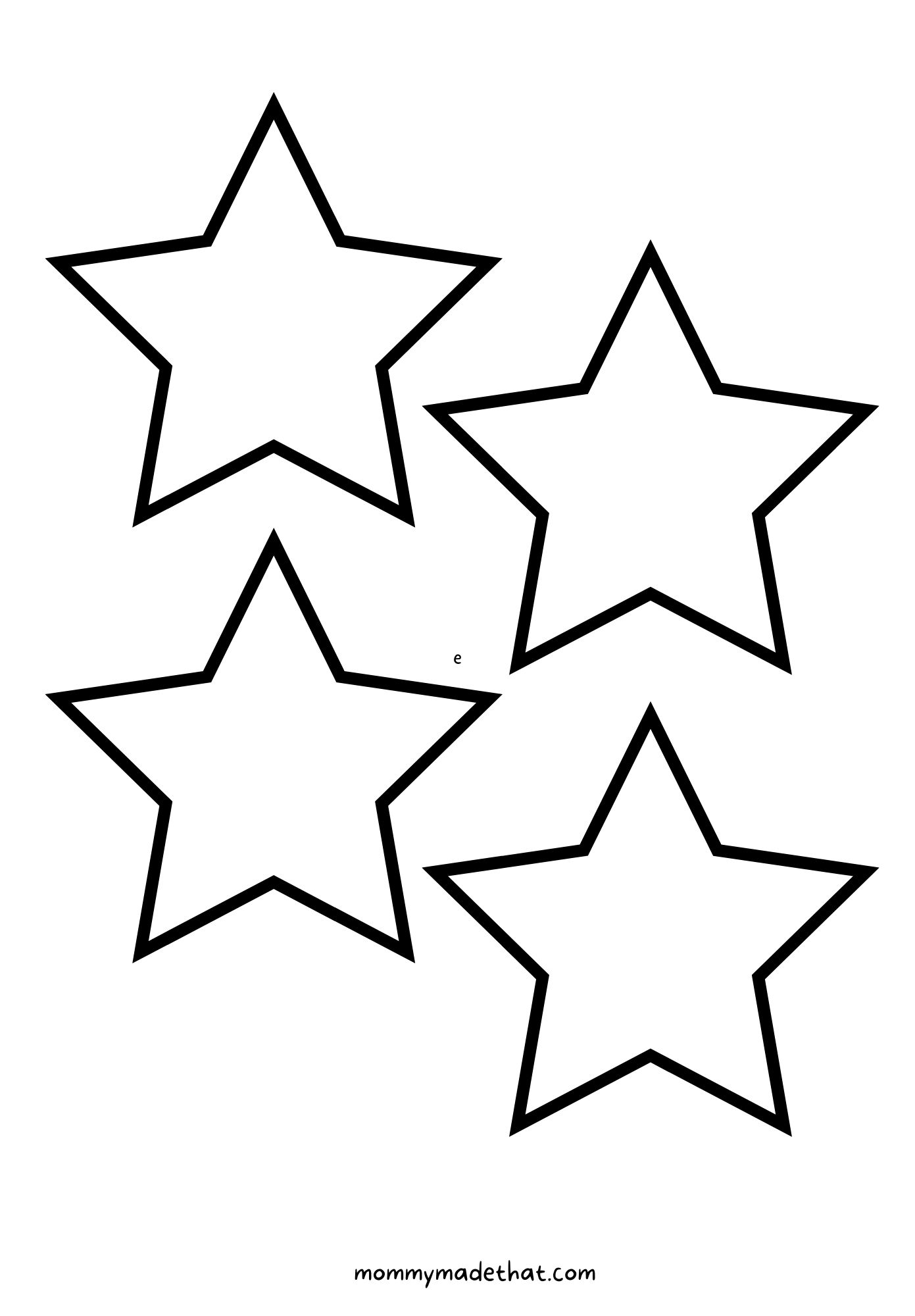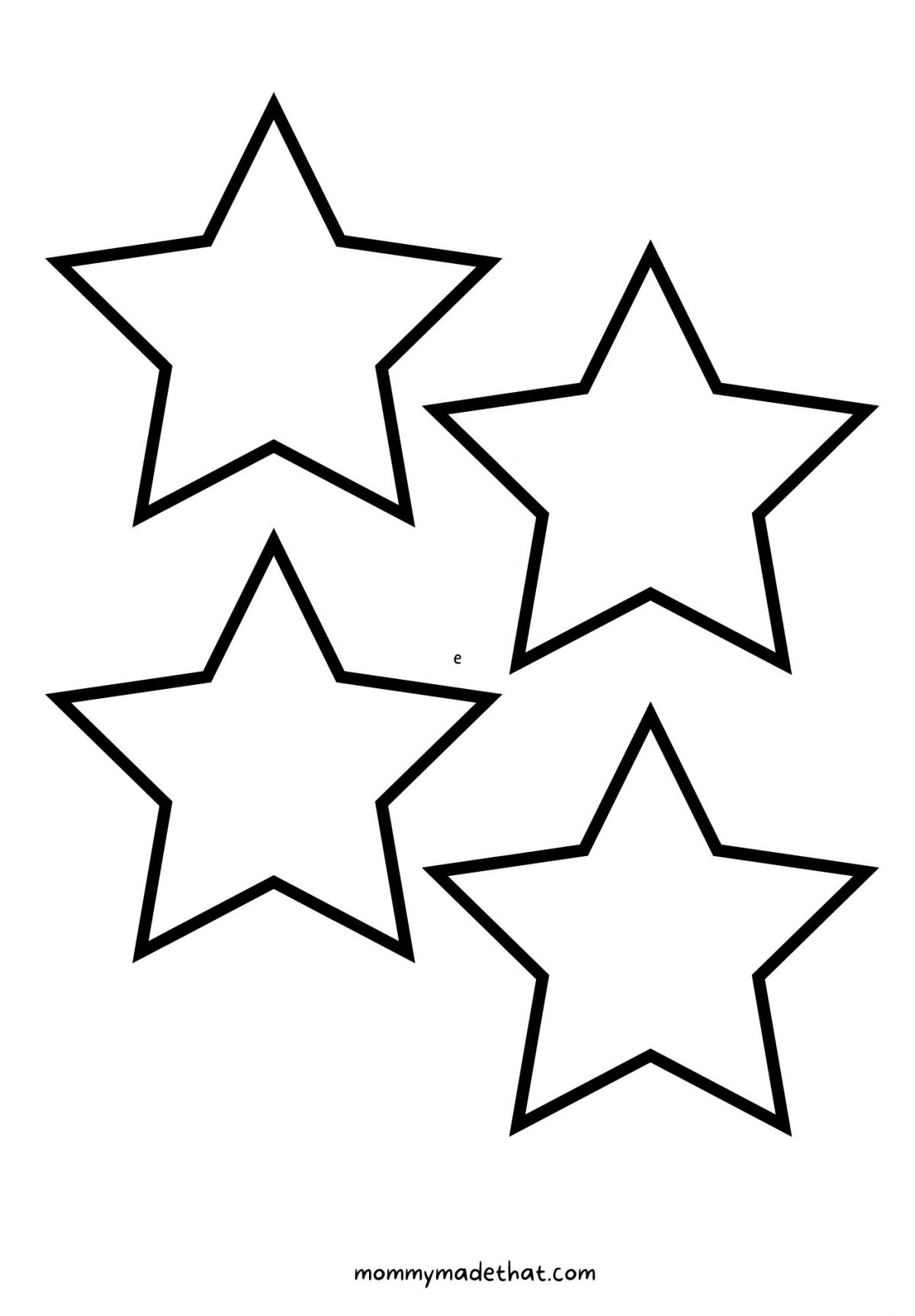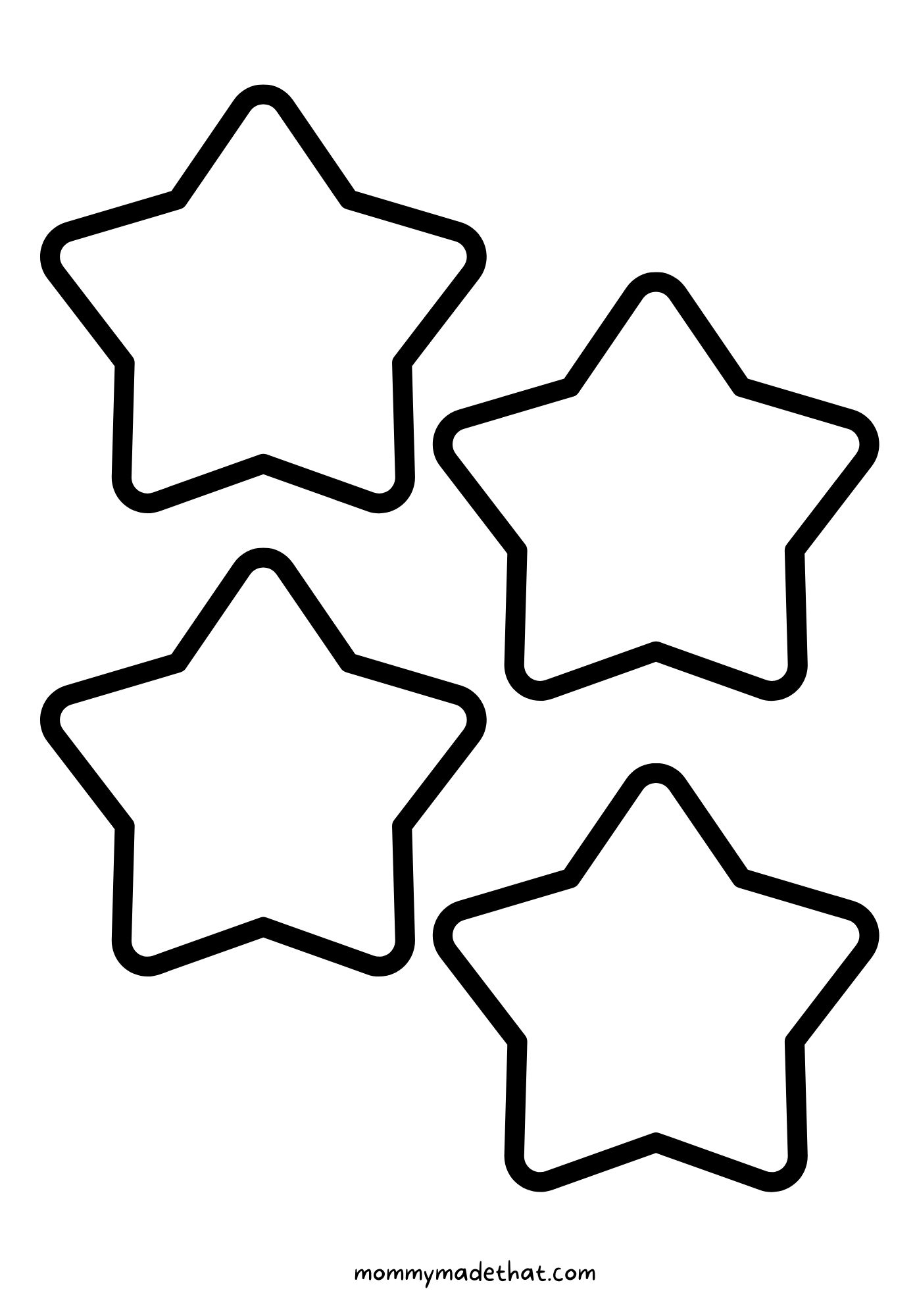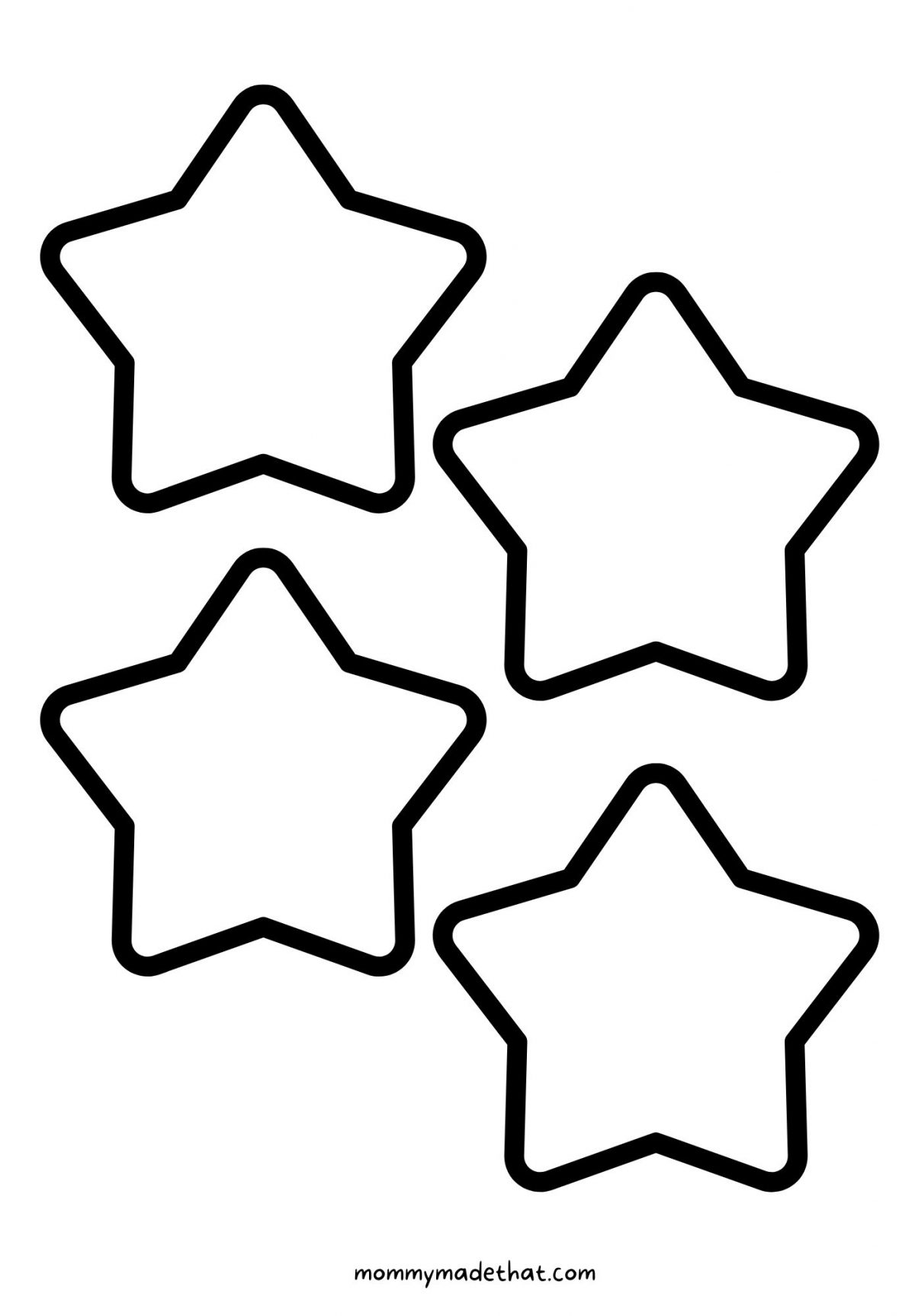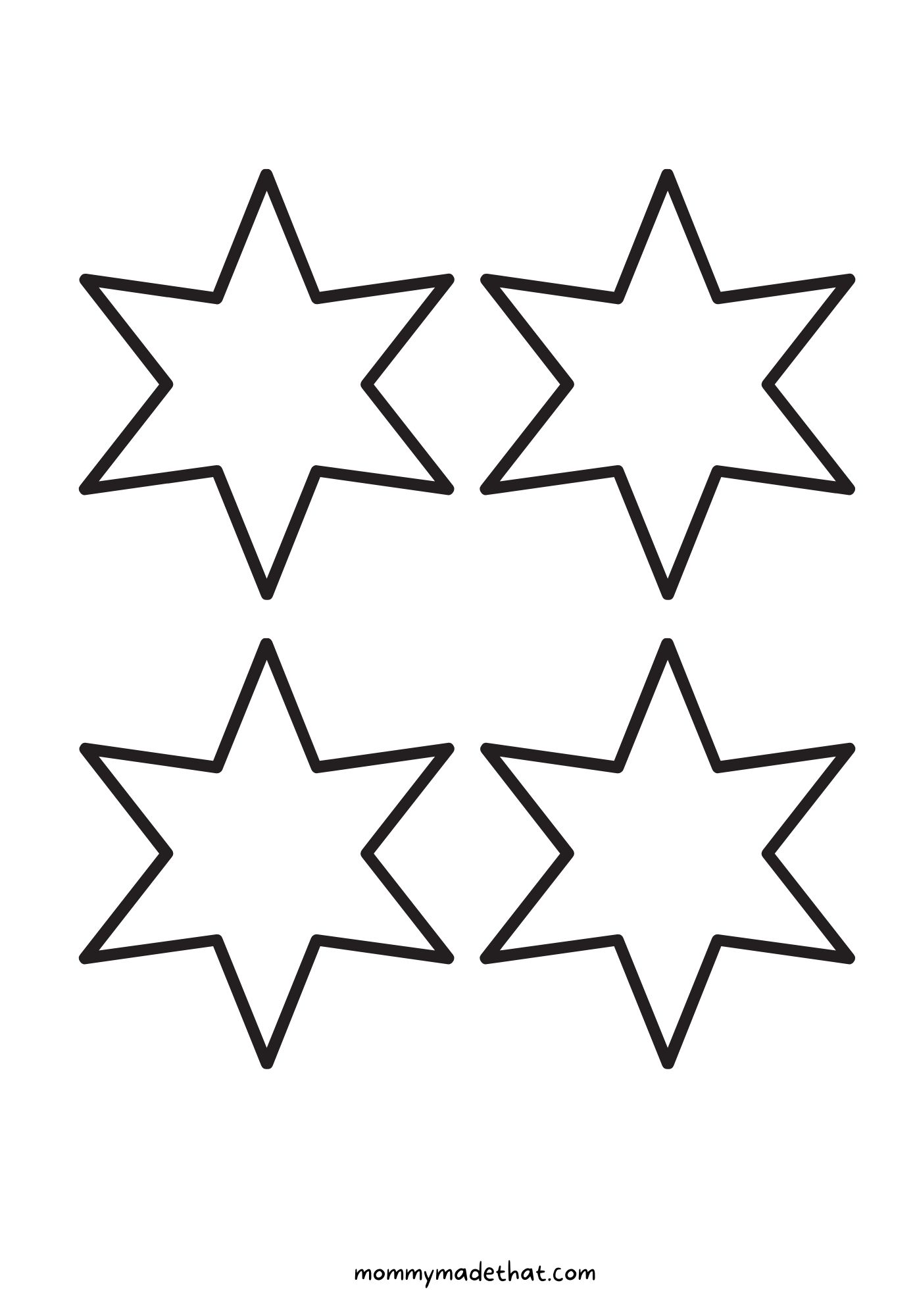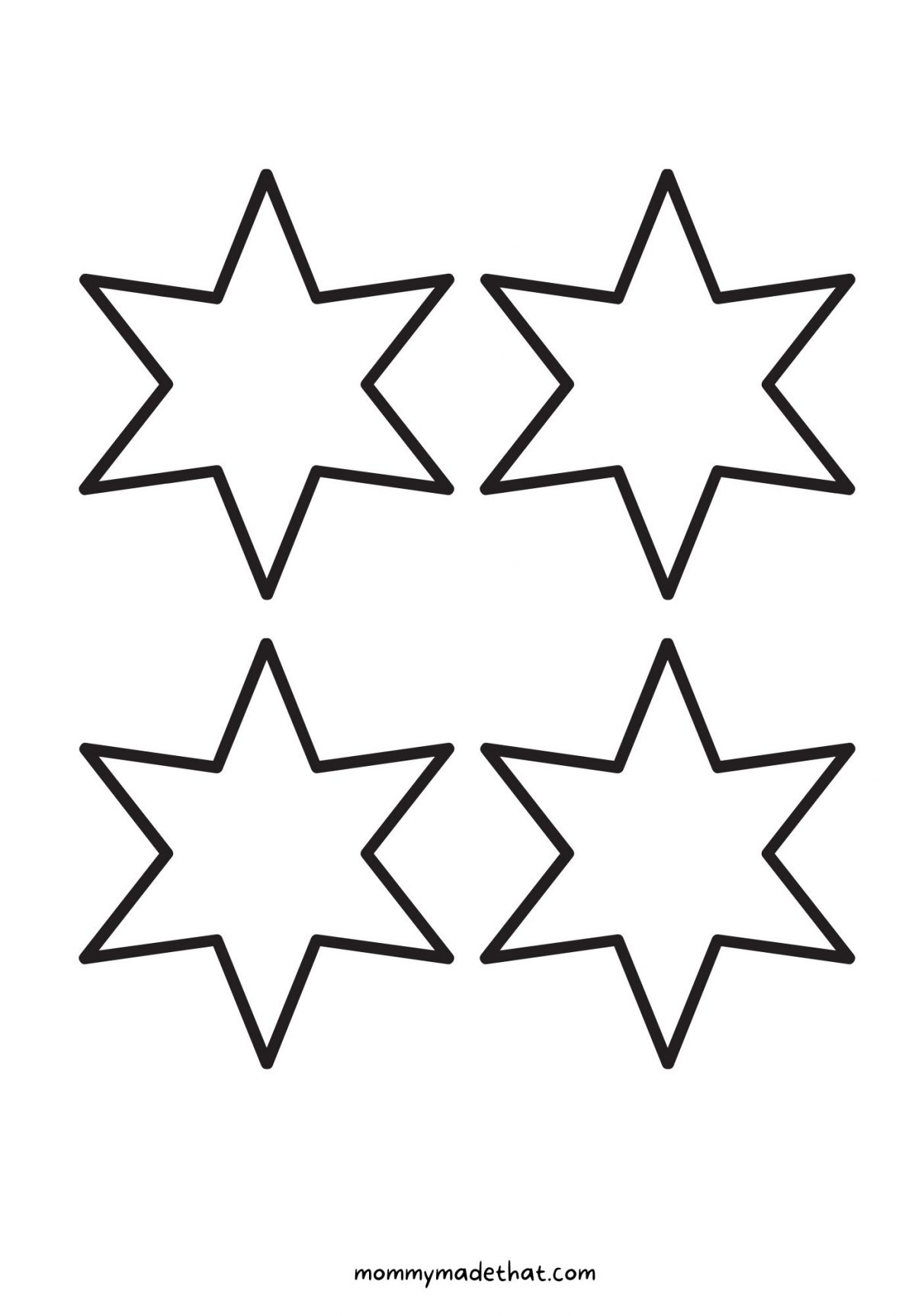 Grab the medium sized star outlines here.
Small Star Templates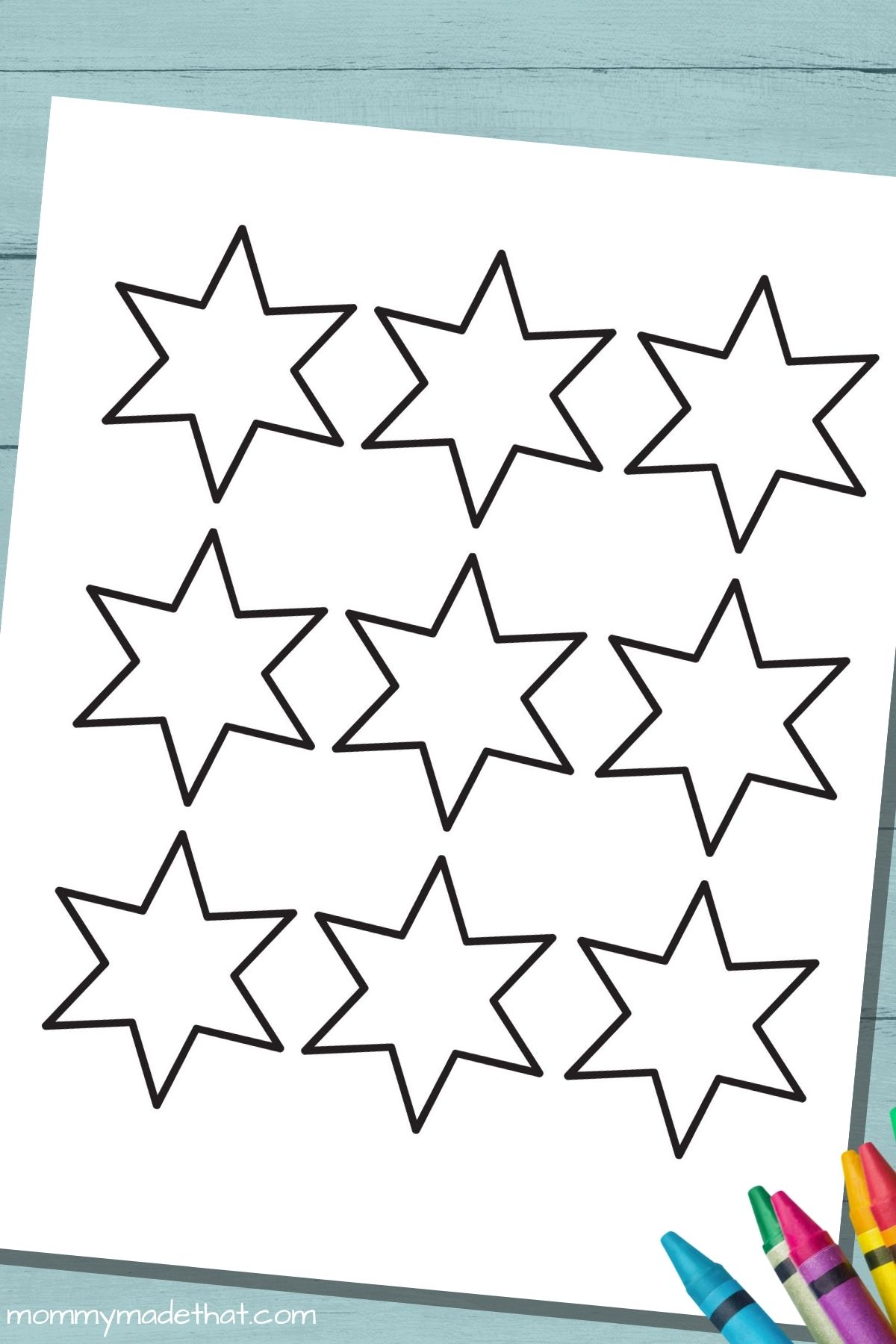 If you are needing smaller star shapes, grab one of the small star templates.
They're great for smaller or more detailed star projects like scrapbooking or creating a star garland.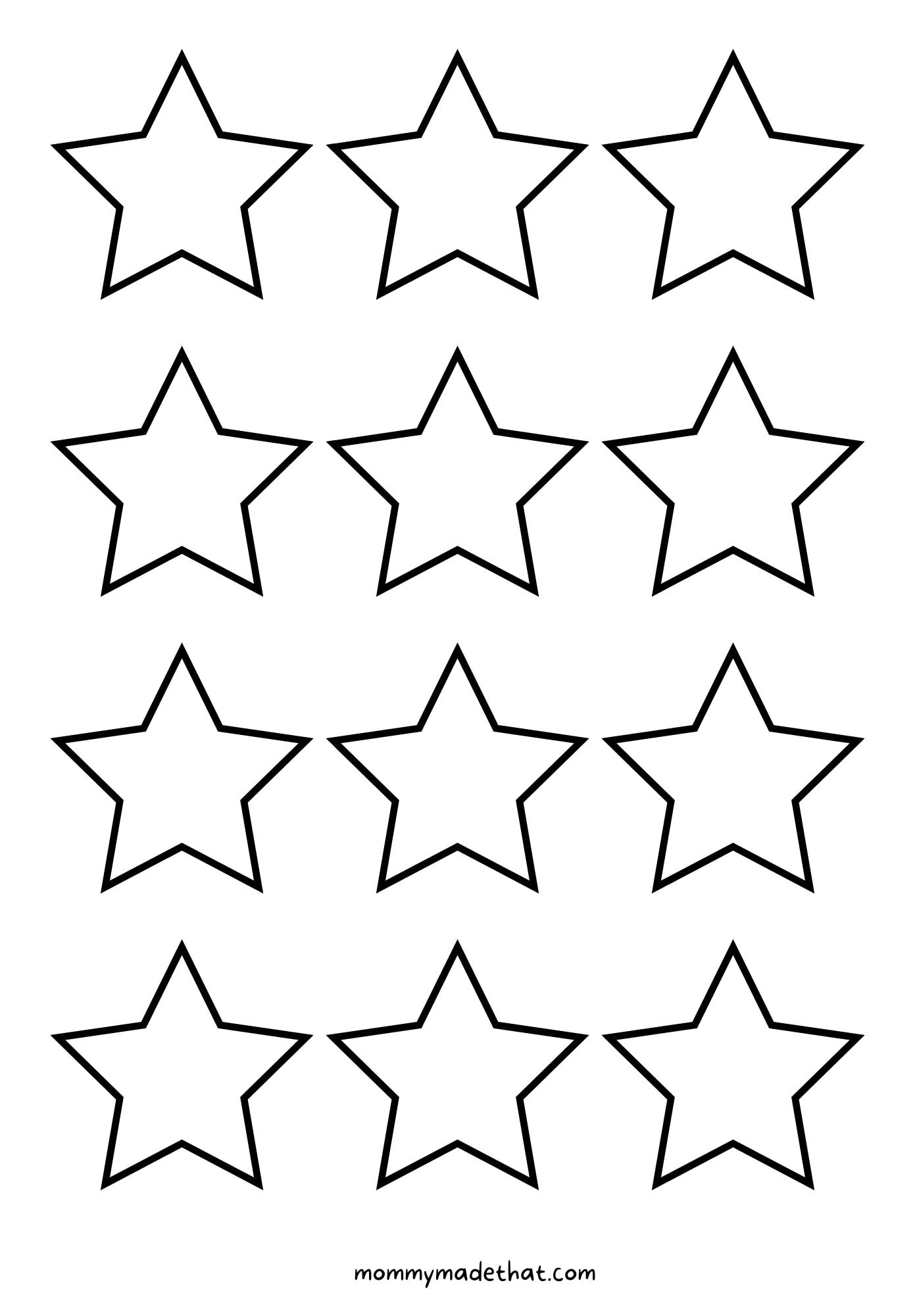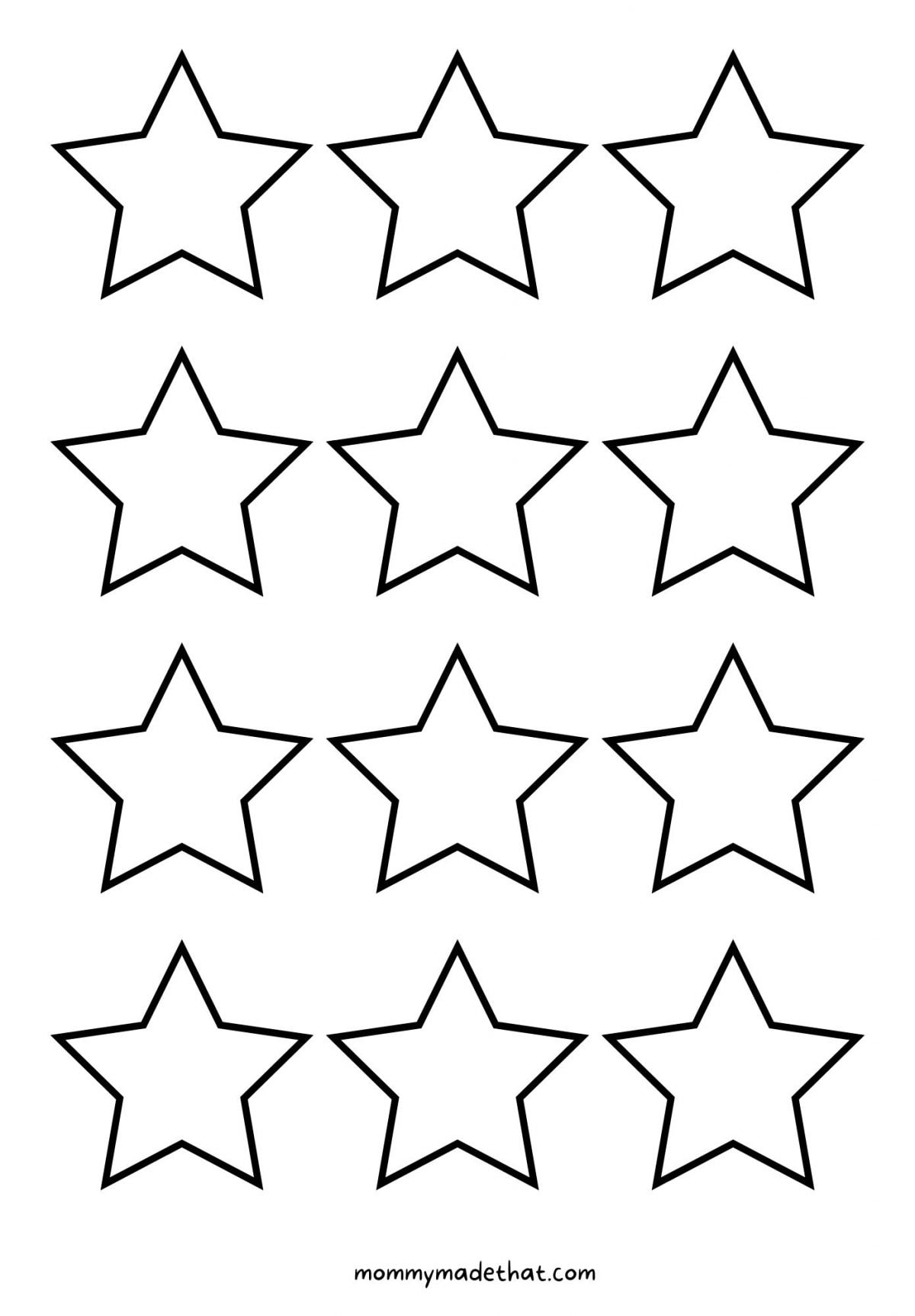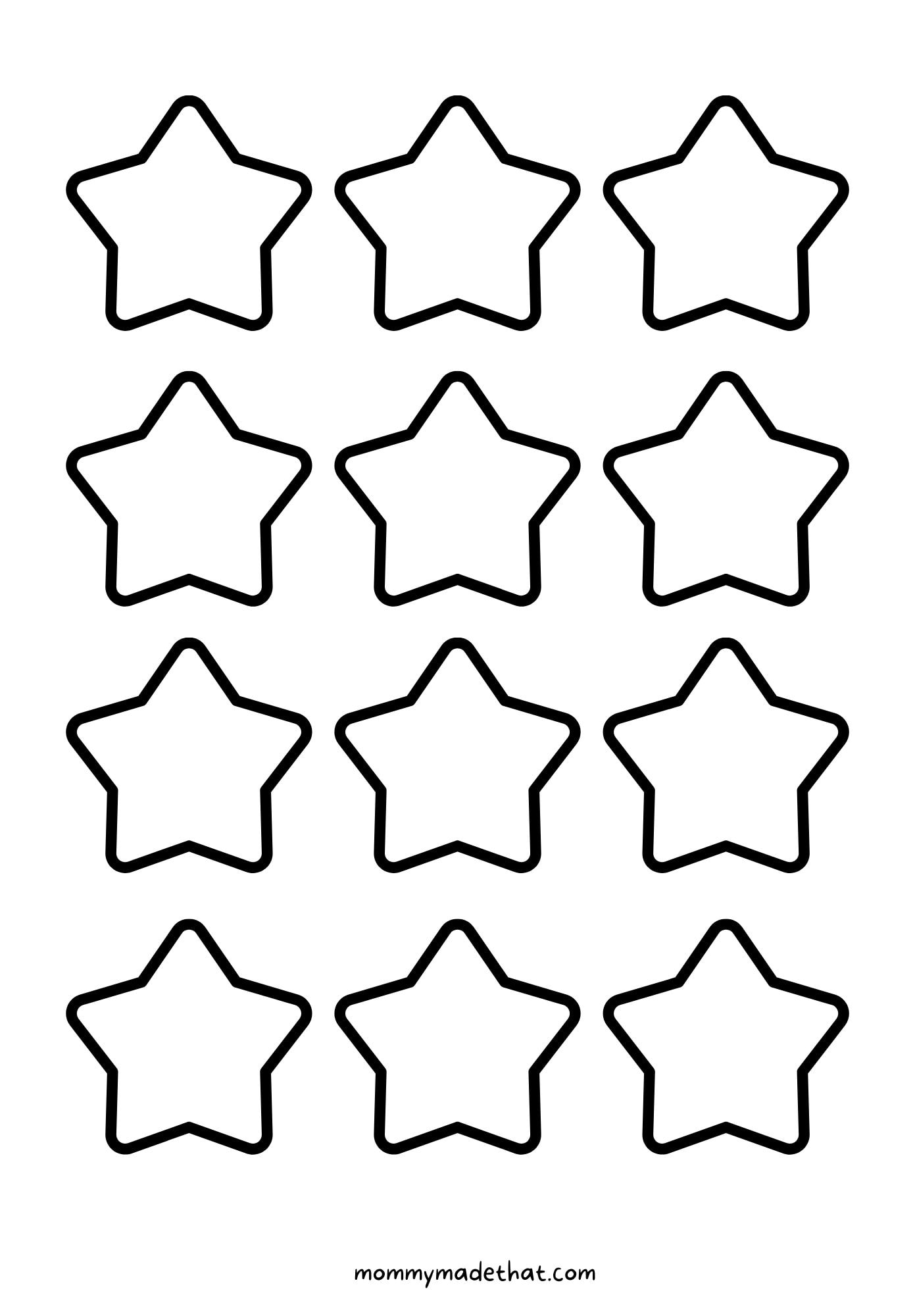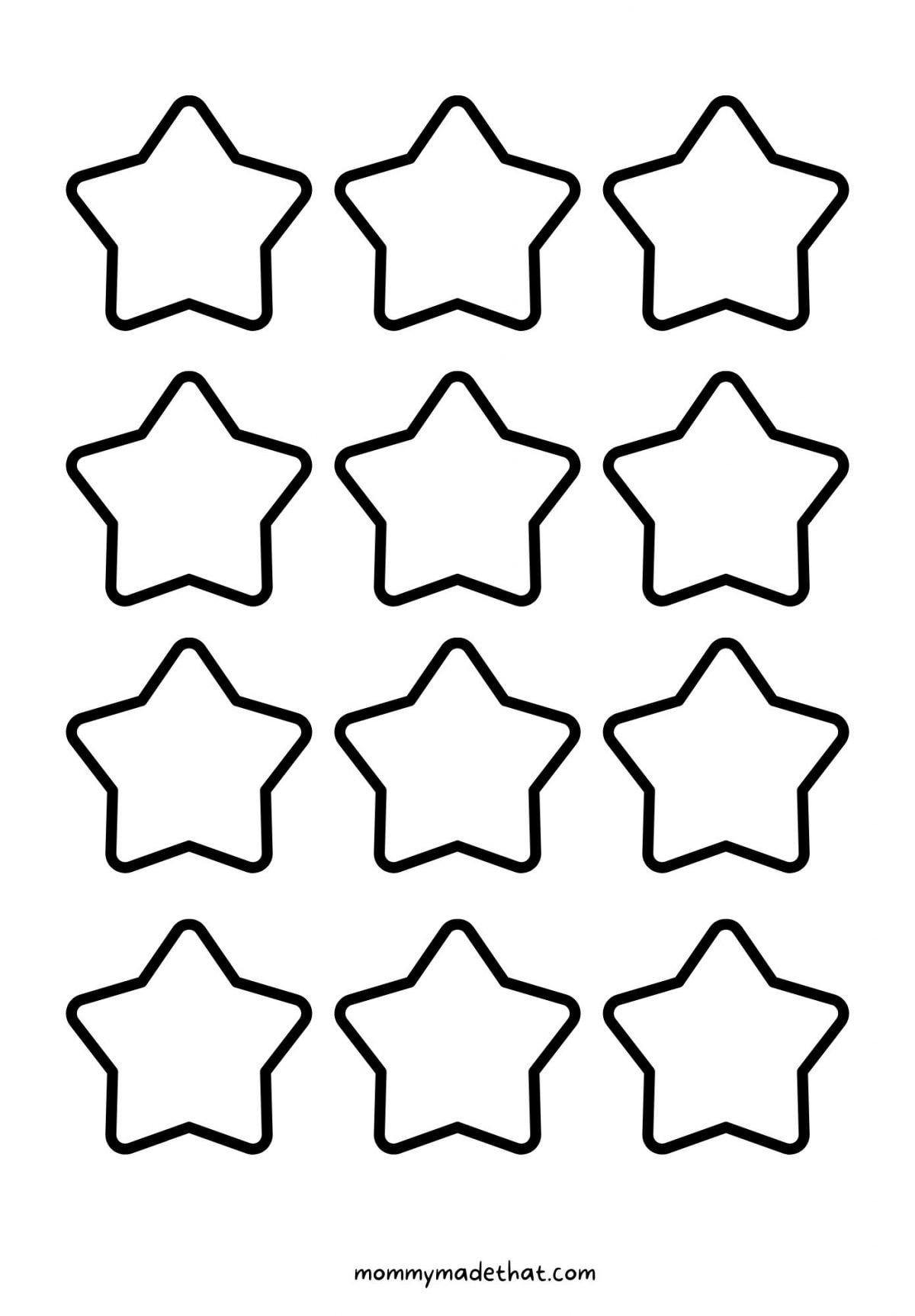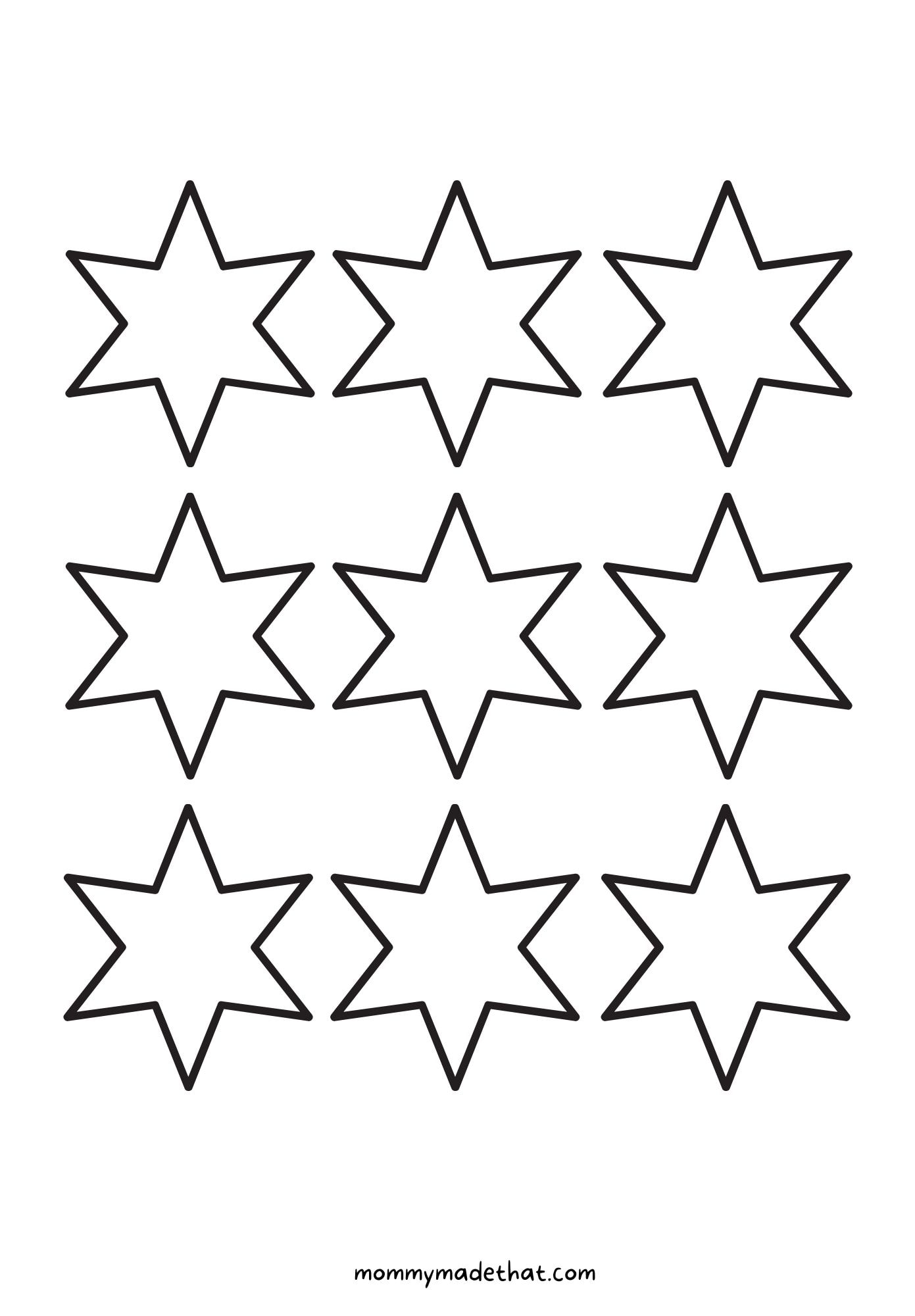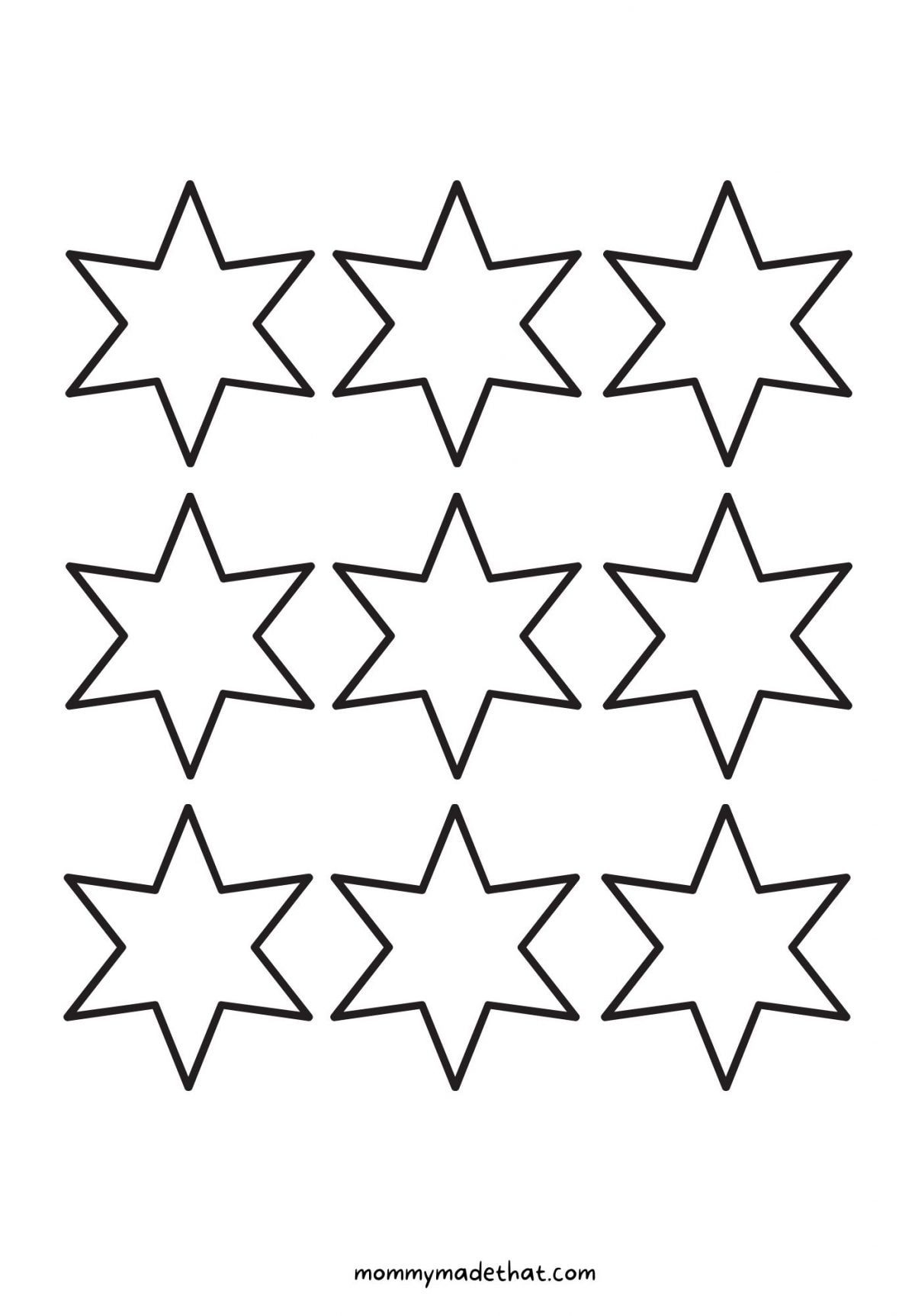 Grab the small sized printable stars here.
Star Templates By Size
If you need a specific-sized star template, we've got several to choose from. Here is a great big list of blank star shapes. You find the exact size you need, click and print the pdf files!
1 Inch Star Outlines
Doing a smaller craft? These teeny tiny star outlines are perfect then. You can download the 1 inch star cutouts here.
2 Inch Star Templates
If you're looking for 2 inch star outlines, you can grab them right here.
They come in a pointed star, a rounded star, and a 6 point star.
3 inch Star Printables
Need a 3 inch star template? You can grab them here.
4 Inch Star Stencils
The 4 inch star printables can be found here.
5 Inch Star Template
Here we have 5 inch outlines. Again, there is one page of each, pointed stars, rounded stars, and 6 point stars.
6 Inch Star Printouts
Grab the 6 inch star outlines here.
7 Inch Star Shapes
Grab the printable files for the 7 inch stars here.
8 Inch Star Shapes
Finally, these large 8 inch stars just barely fit on a standard piece of printer paper.
We had to angle the star to get it to fit on one sheet. But you can grab the free printable star template printables here.