Free Bunny Rabbit Templates
Today we have lots of free bunny templates and outlines for all your springtime arts and crafts needs!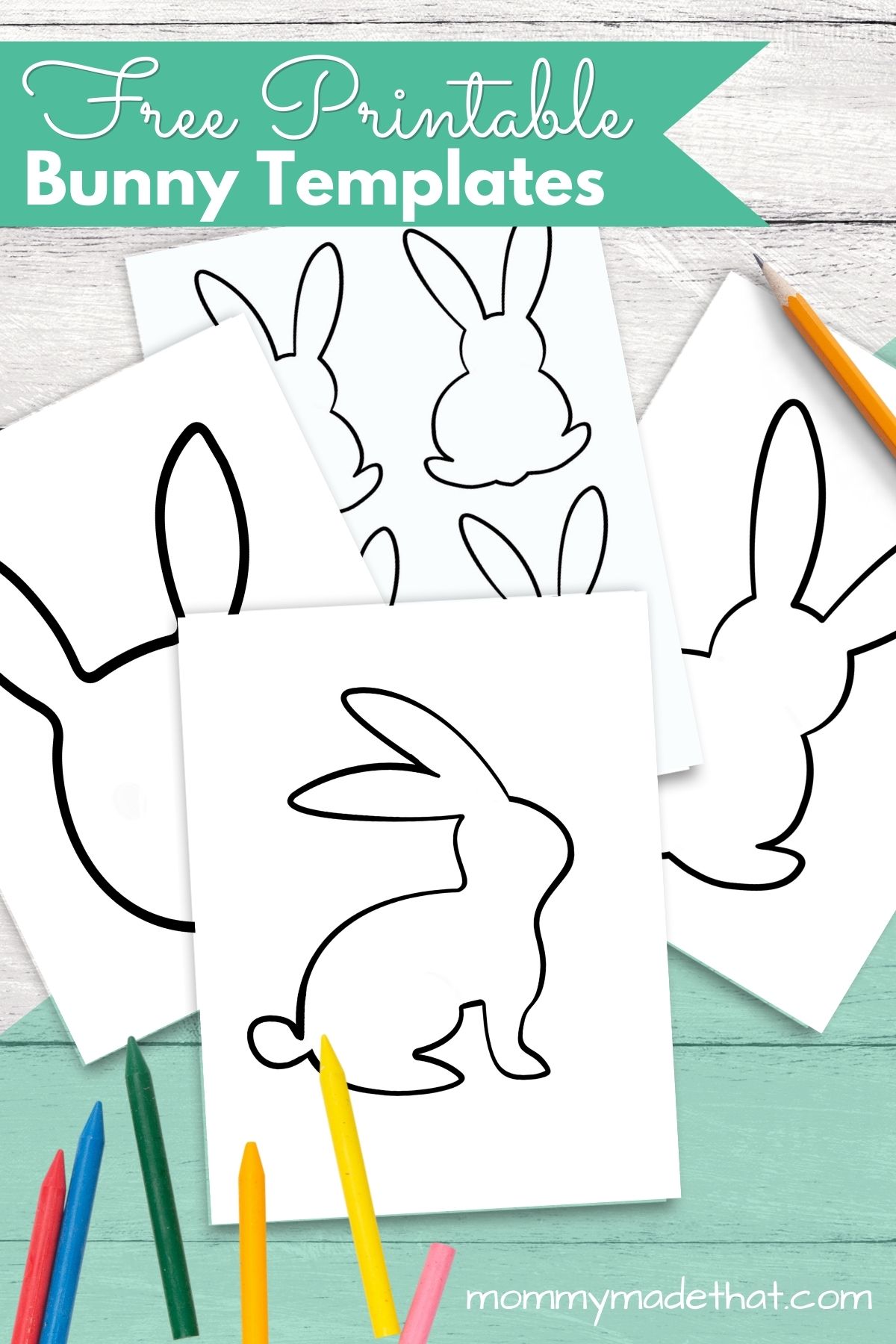 We have created several different types of free bunny rabbit templates for you. We've got small bunny templates along with full page sized ones.
The bunnies we used include a bunny head template so kids can create their own cute little Easter bunny faces.
The bunny body template is great for covering with different materials so kids can make their own little furry rabbits.
These are printable Easter templates and are part of our big list of the best Easter printables.
And if you like these bunny's check out our bunny mask templates and our build a bunny craft too.
Craft Ideas for Bunny Templates
There are tons of fun bunny crafts and activities you can make with these rabbit templates. Whether you're whipping up a good spring craft or a fun animal craft, these are perfect.
Here are a few of our favorite ideas.
Use as a Bunny Stencil
One way to use these free bunny templates for crafts is to cut out the shape of the bunny from construction paper.
You can then use this as a stencil to trace the bunny shape onto other pieces of paper. Color in the bunny and you're done!
Make a bunny puppet
Another way to use a bunny template for crafts is to make a paper bag puppet.
Cut out two bunny ears from construction paper and attach them to the top of a paper bag.
Draw or cut out a bunny face and attach it to the front of the bag. Glue on some wiggly eyes and you're done!
Create an Easter Bunny Banner
If you're looking for a fun and easy Easter craft project, why not try making an Easter bunny banner?
I like the idea of pairing them with these Easter egg templates.
You can use the smaller bunny templates to create the basic shape of the bunny, then decorate it with colorful paper feathers, pom-poms, and other festive decorations.
Hang your finished banner in a prominent place at your Easter party and watch your tiny guests' smiles light up!
Using the Templates to Learn Color and Shapes
Using bunny templates in the classroom for projects can help students learn about shapes, colors, and patterns.
When working on a project, students can use the bunny template as a guide to create their own design.
This type of project is also great for younger students who are just learning how to create images using shapes and colors.
I suggest setting out fun craft supplies to decorate your cute bunnies. We like using:
Markers
Crayons
Cotton balls
Feathers
Buttons
Pom poms
& Glitter
Large Bunny Templates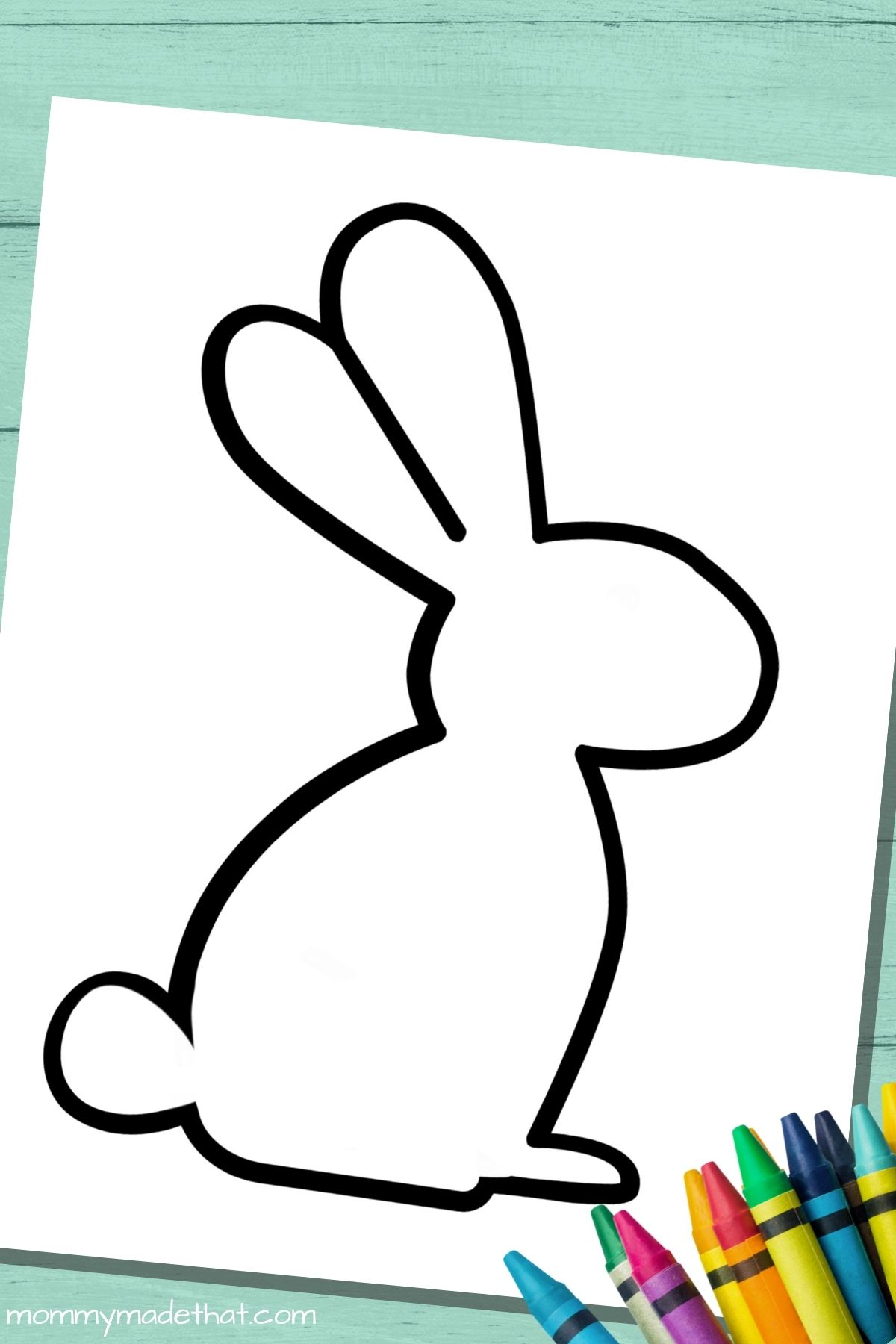 These large bunny templates have rabbit shapes that fill up most of the page.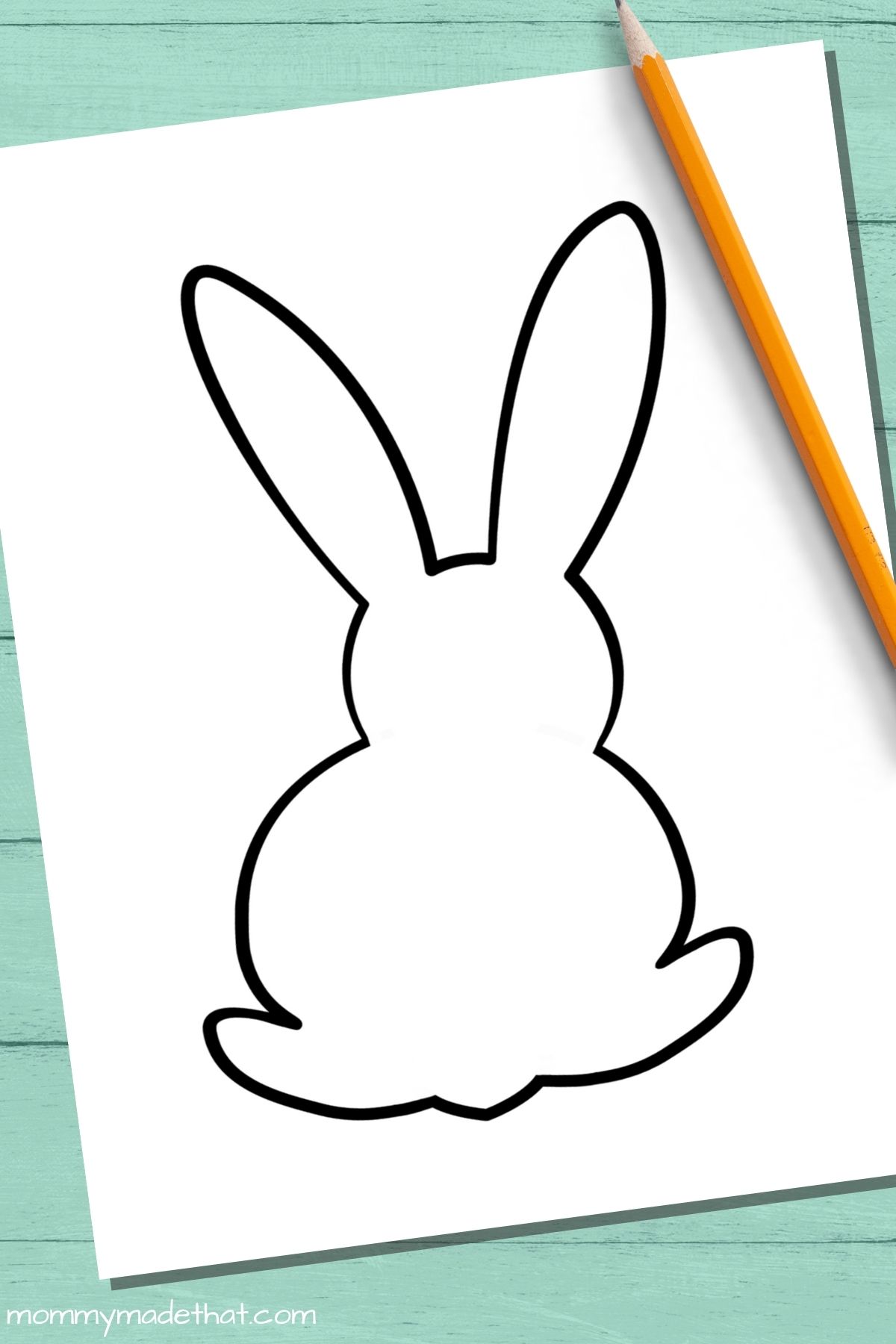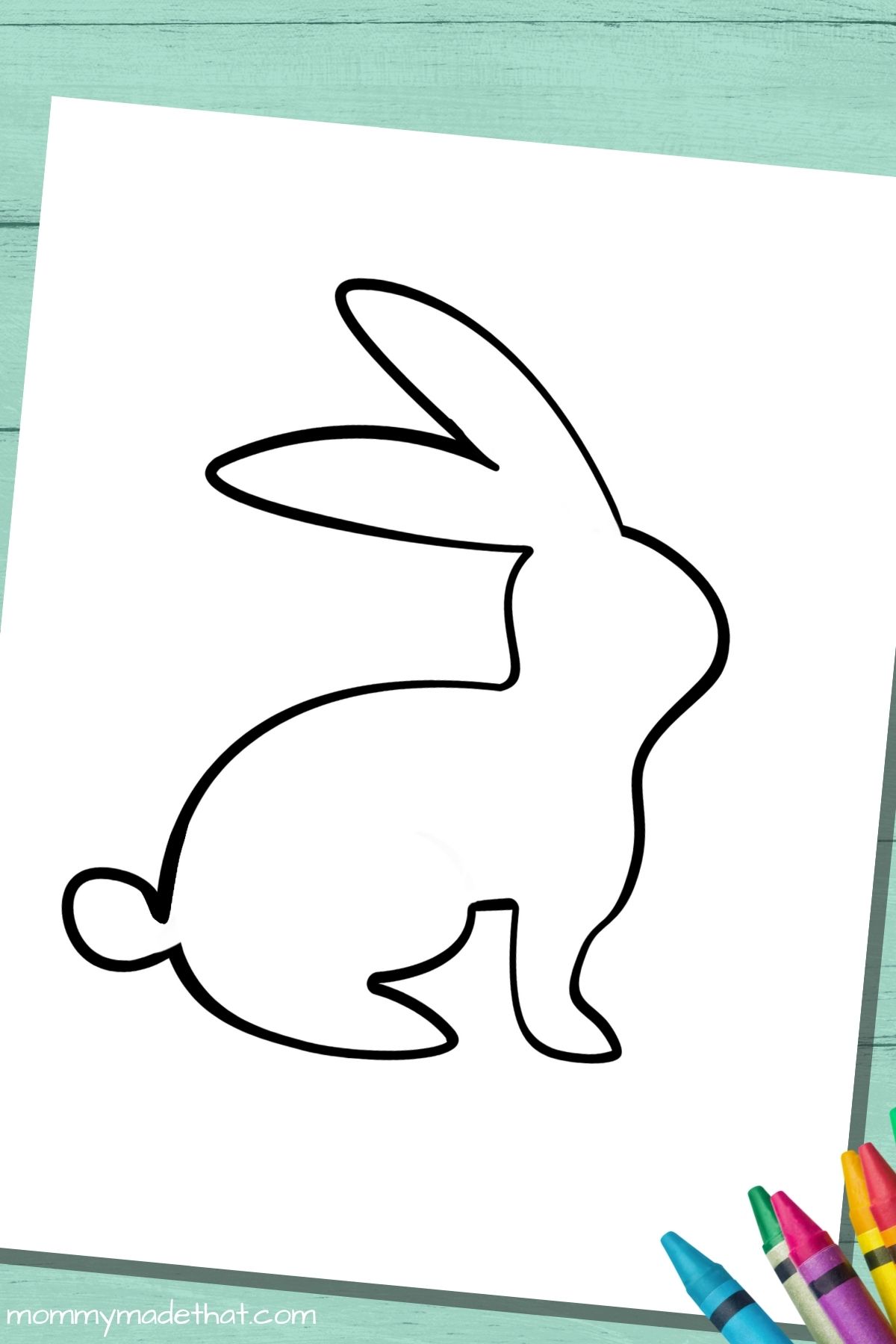 We've got 3 full bodied bunnies and then one of a bunny head outline.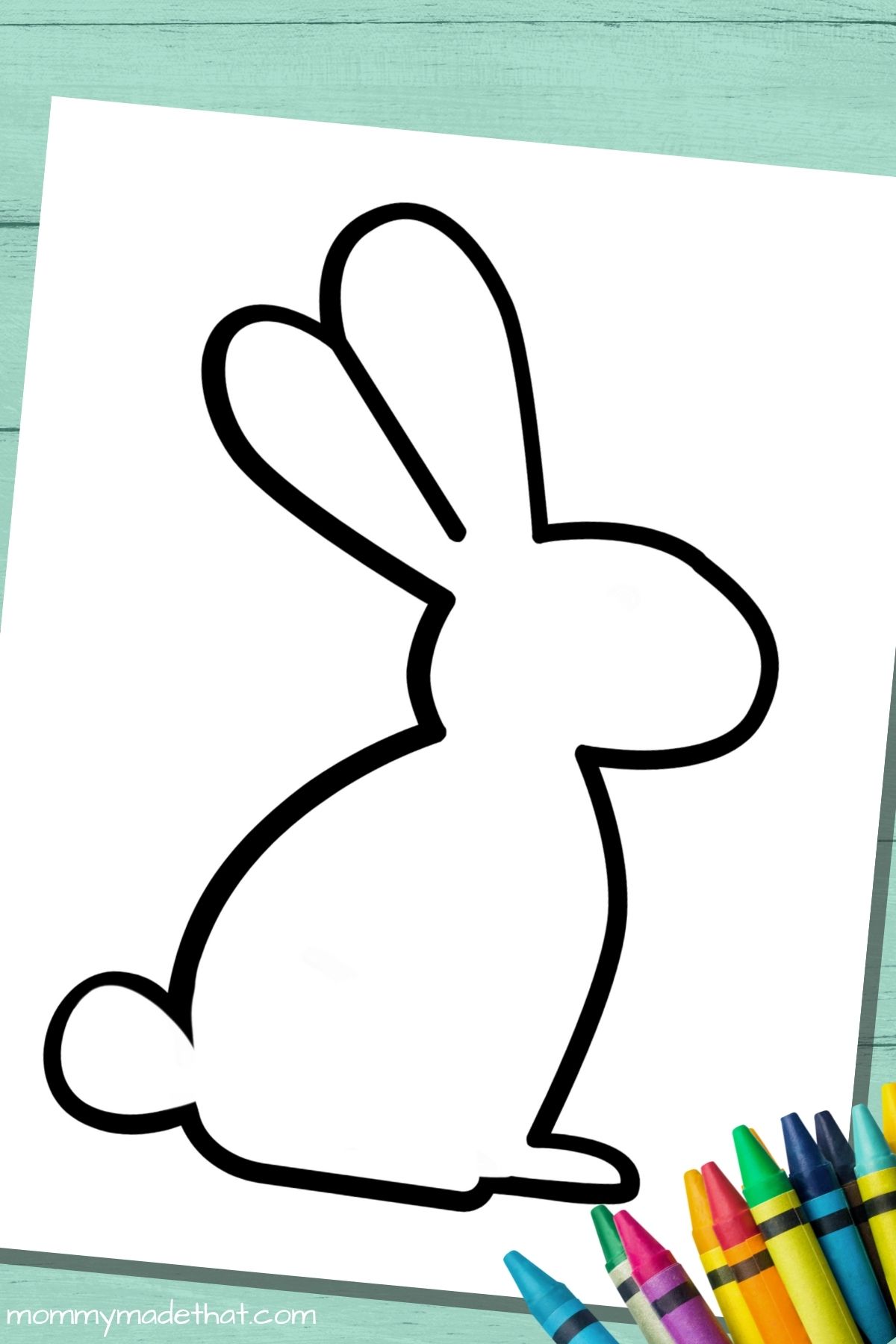 They're perfect to use as a coloring page, as a bunny stencil printout or to make your own Easter bunny signs with.
They also make great coloring pages.
Medium Rabbit templates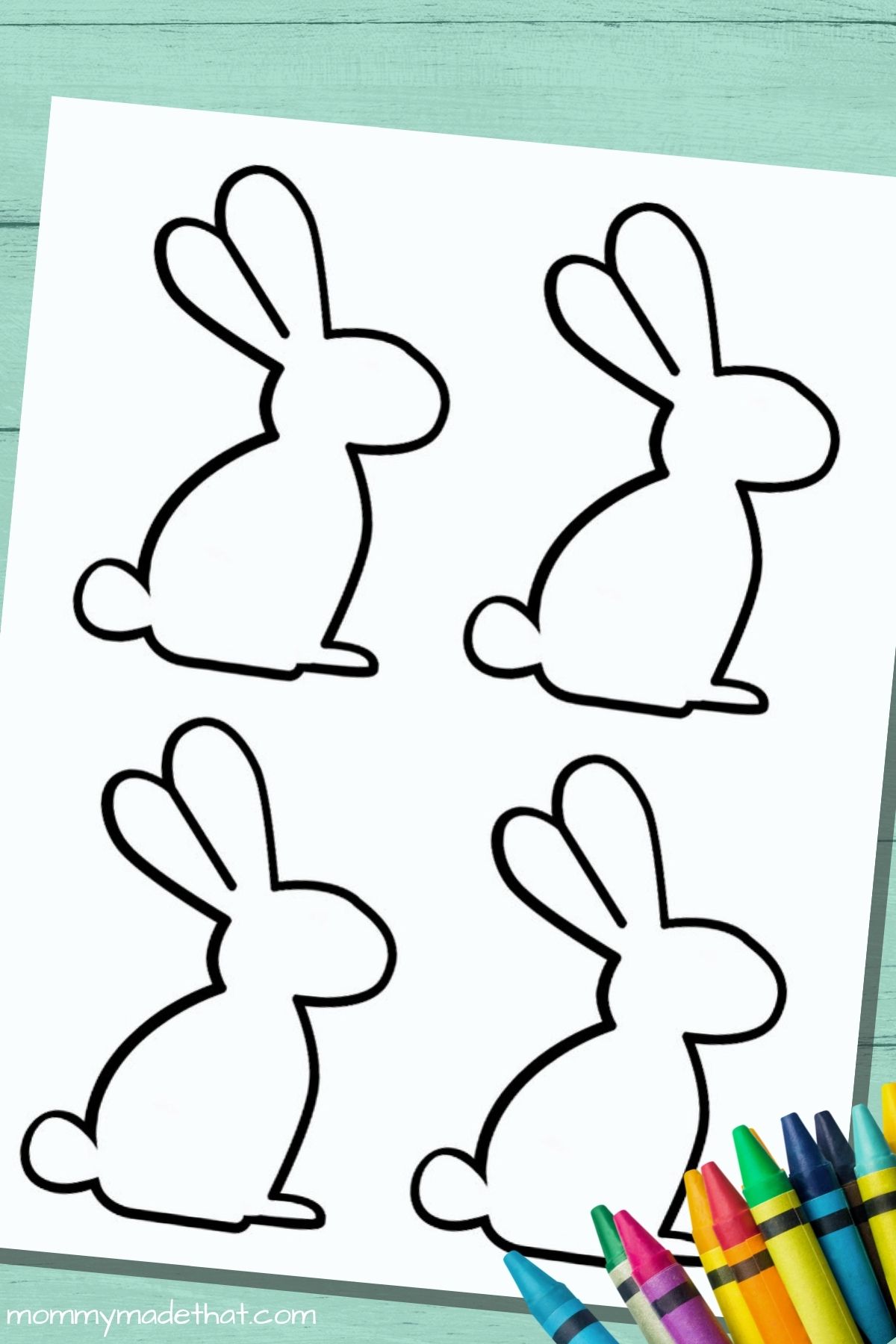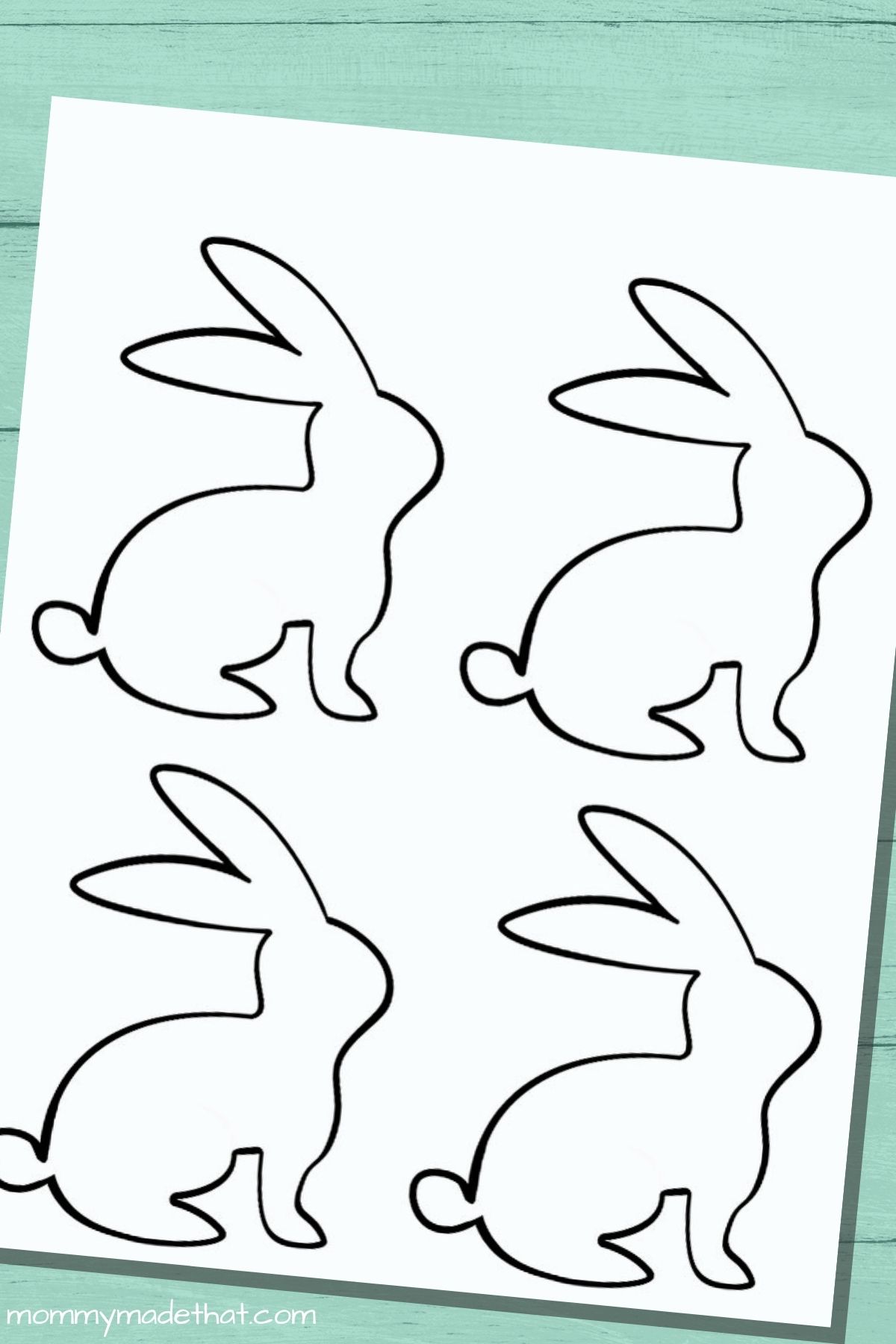 These medium sized bunny printables are great for smaller craft projects.
These are great ones to print and cut out and use to decorate the classroom bulletin board.
Small Bunny Templates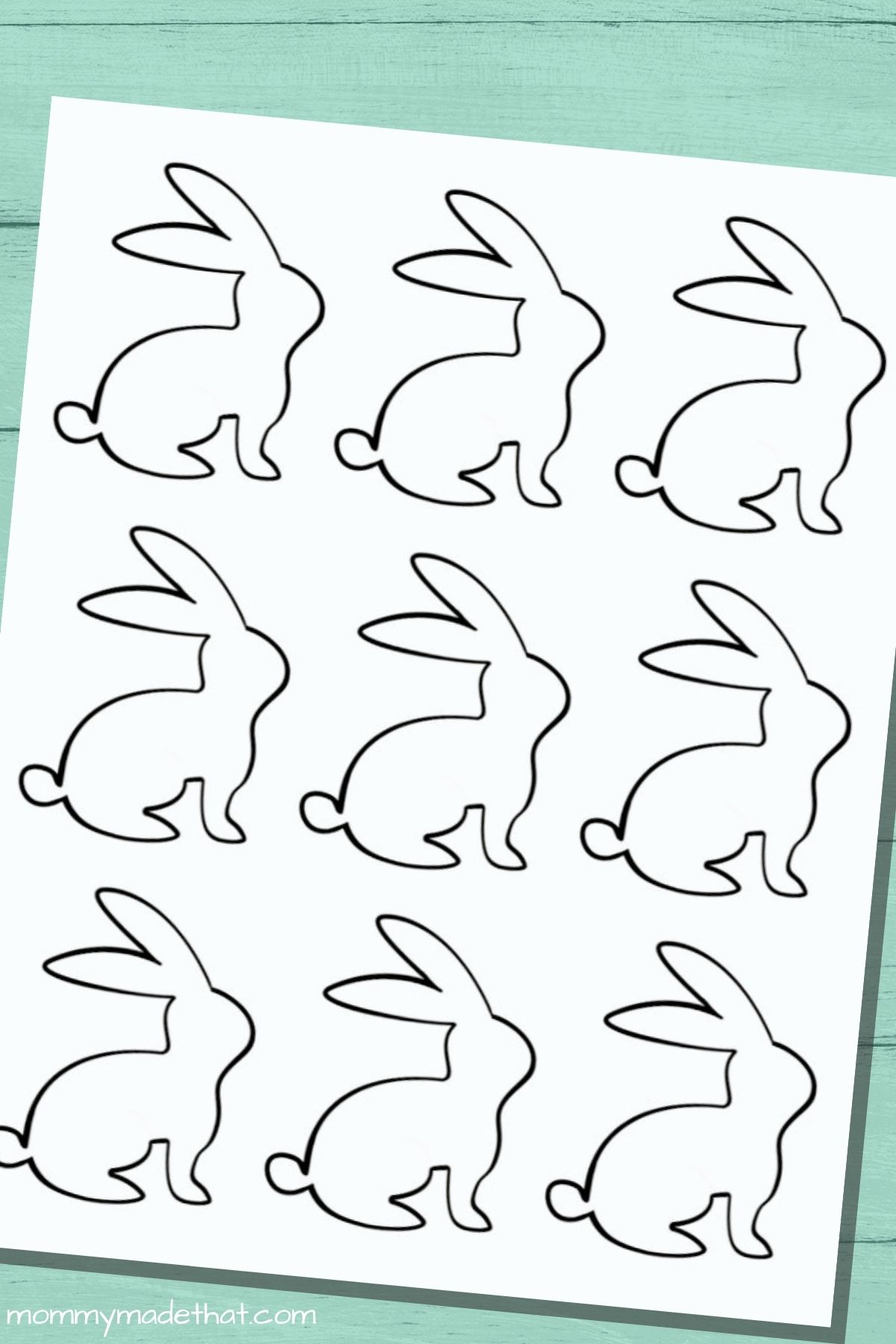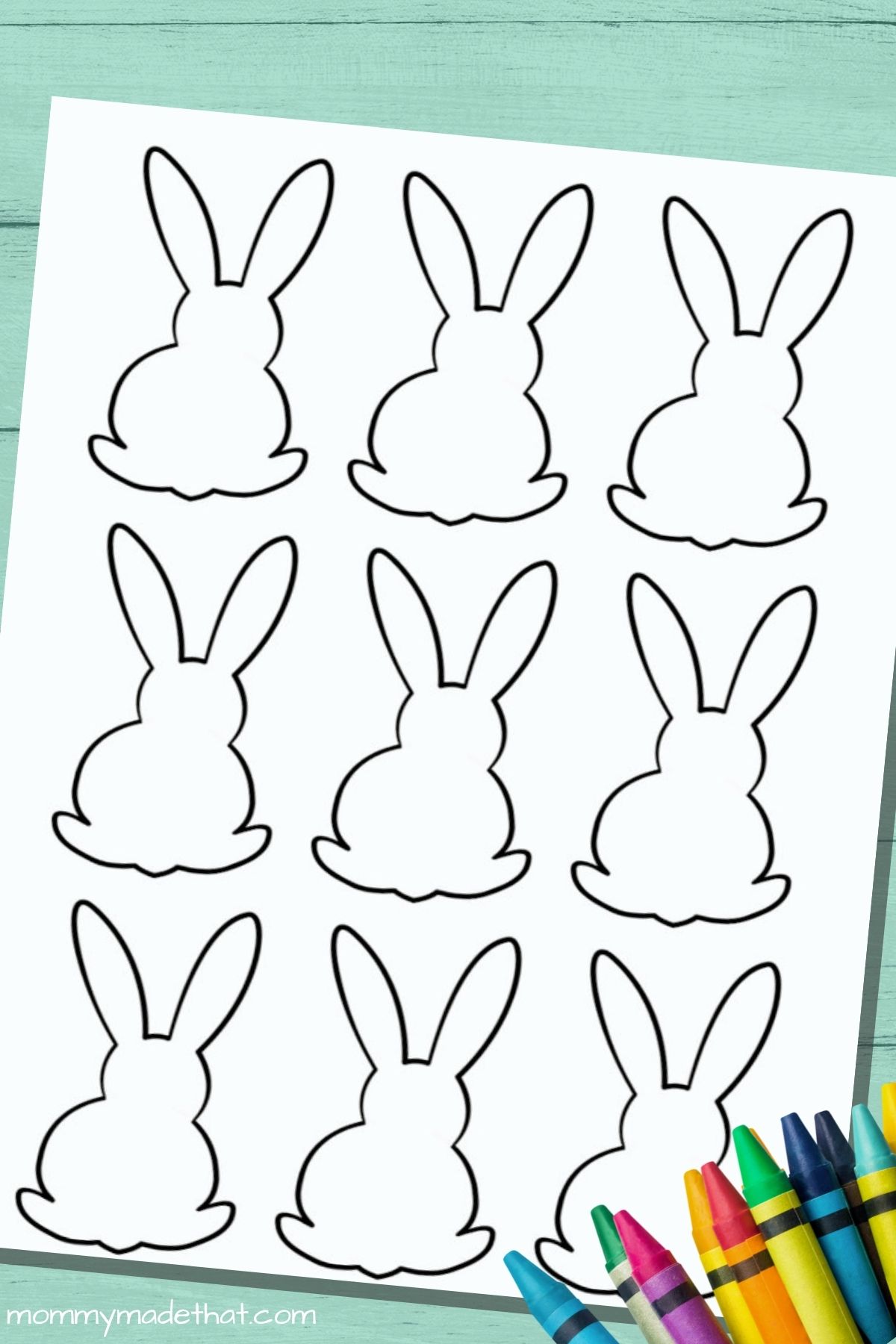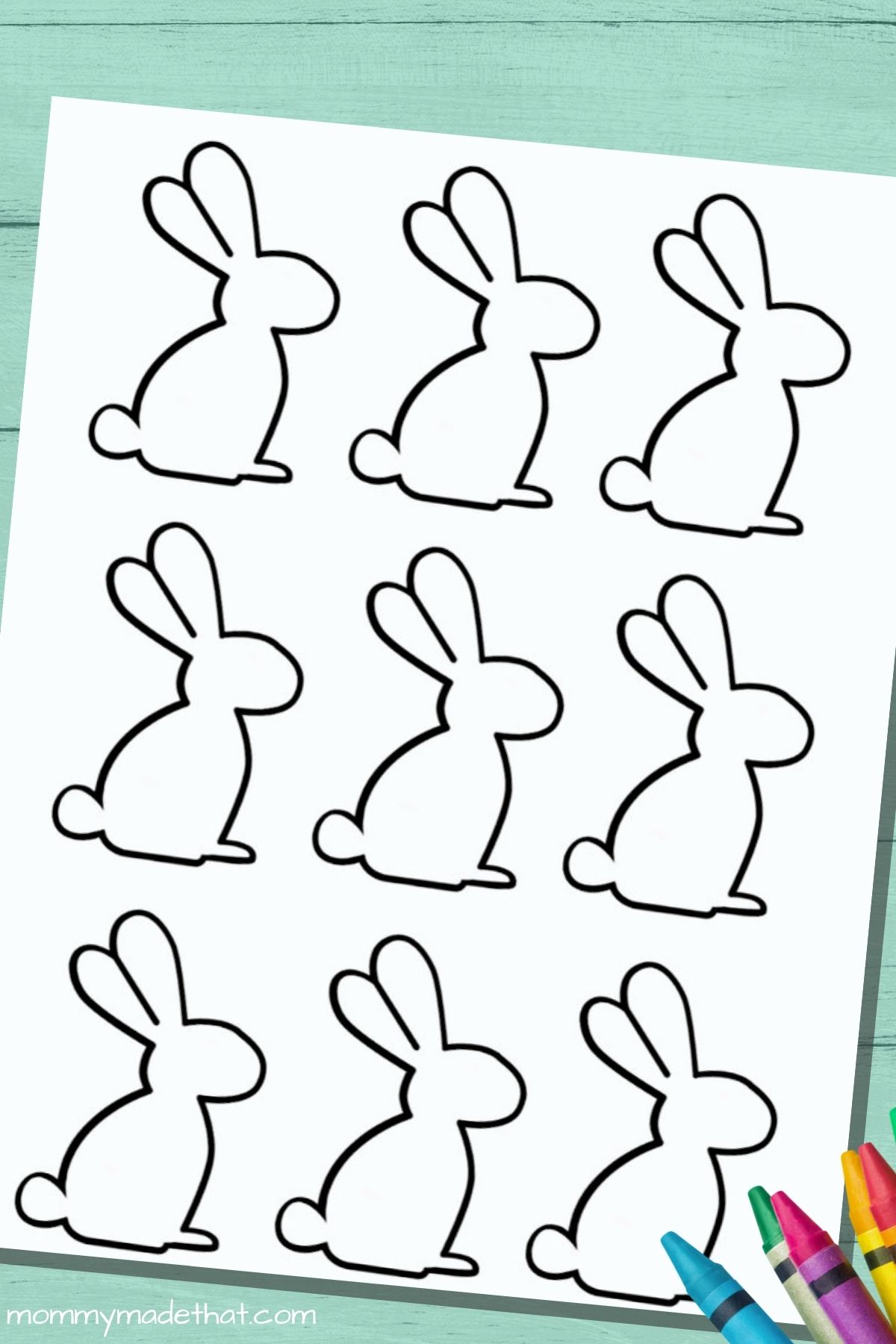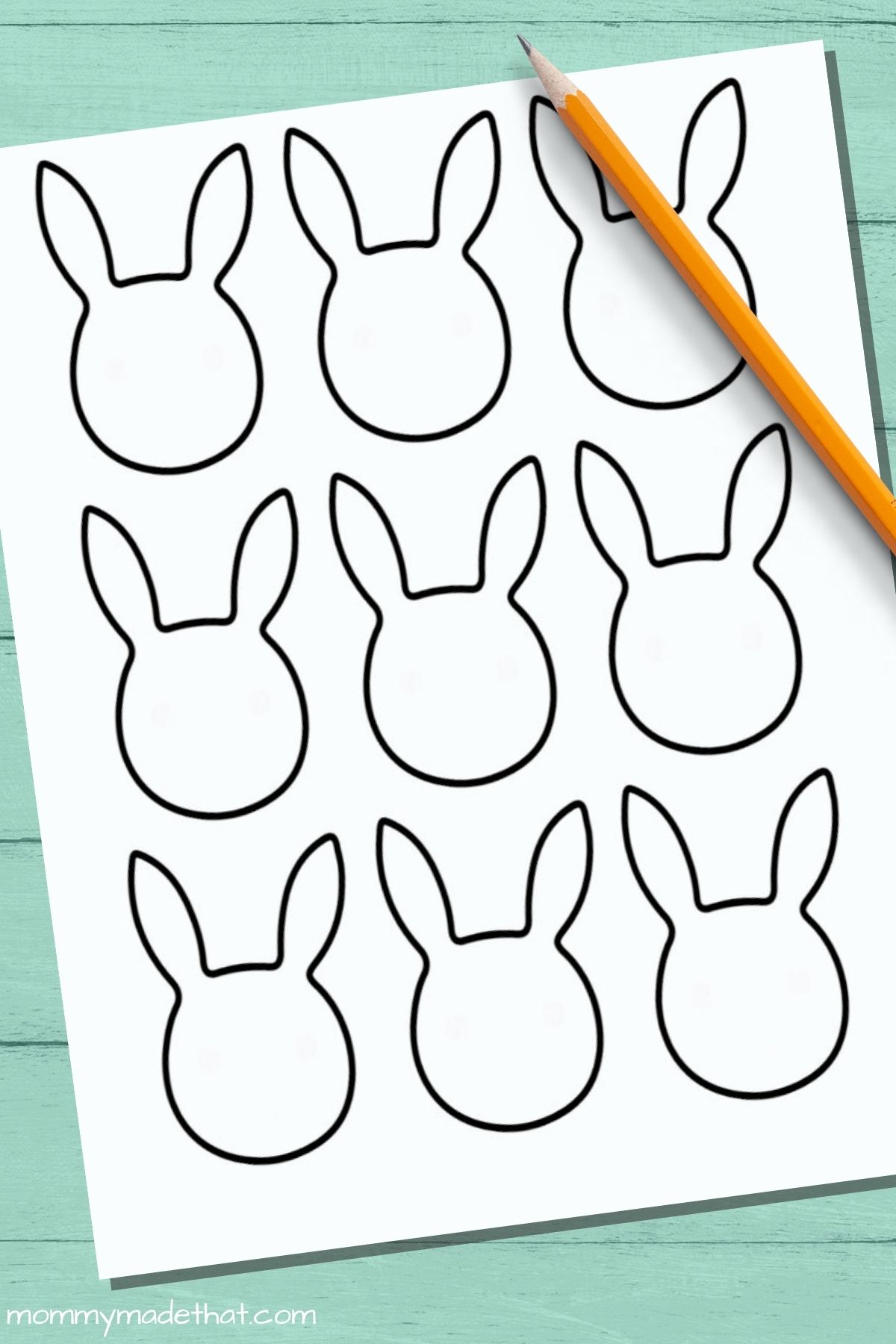 Finally, we have smaller rabbit outlines you can grab. I personally like these for creating party decorations or to use in combination with other craft templates.
Easter Bunny Template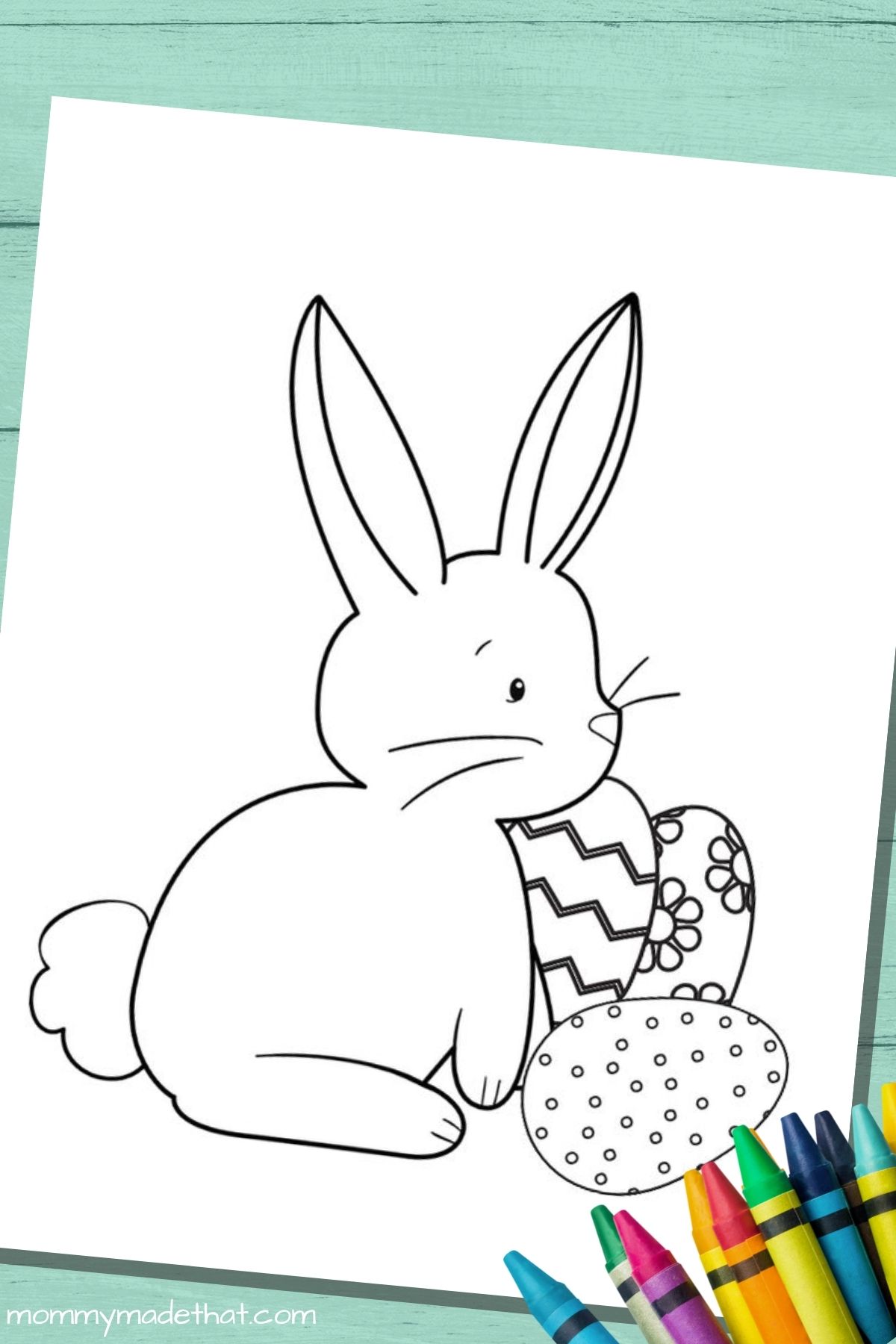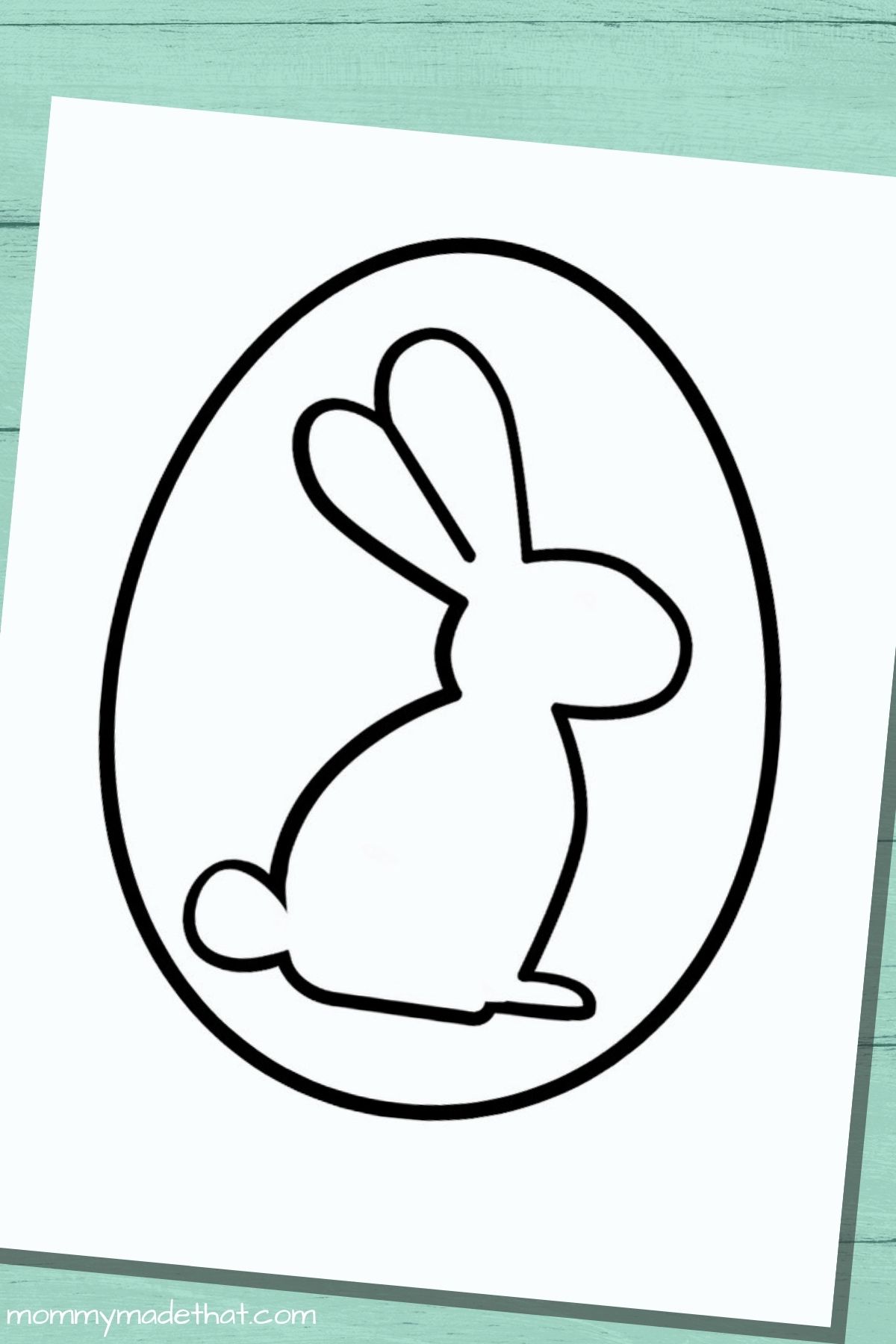 Finally, if you are specifically looking for an Easter bunny template, we have two for you!
You can grab the bunny inside an Easter egg or a cute little Easter bunny sitting in front of Easter eggs.
Downloading the Printable Bunny Template PDF
We wanted to make the bunny template super easy to grab. So put your email in the box below and we'll send them straight to your inbox.
These templates are for personal use or classroom use only. Not for commercial use. But print off as many as you like!
Printing Tips
The PDF file comes with lots of rabbit templates all in one file. To save on paper and ink, find just the page numbers you want to print out and put those in your printing settings when printing out your bunnies.
Also, if your looking for Easter Crafts we've got an adorable Easter Bunny Paper Plate craft that includes a free printable with bunny ears and flowers and a fun quilled Easter Egg craft too!