The Best Easter Printables: For All Sorts of Fun and Activities
Looking for some Easter printables to add some fun to your Easter celebrations? We've got just what you're looking for.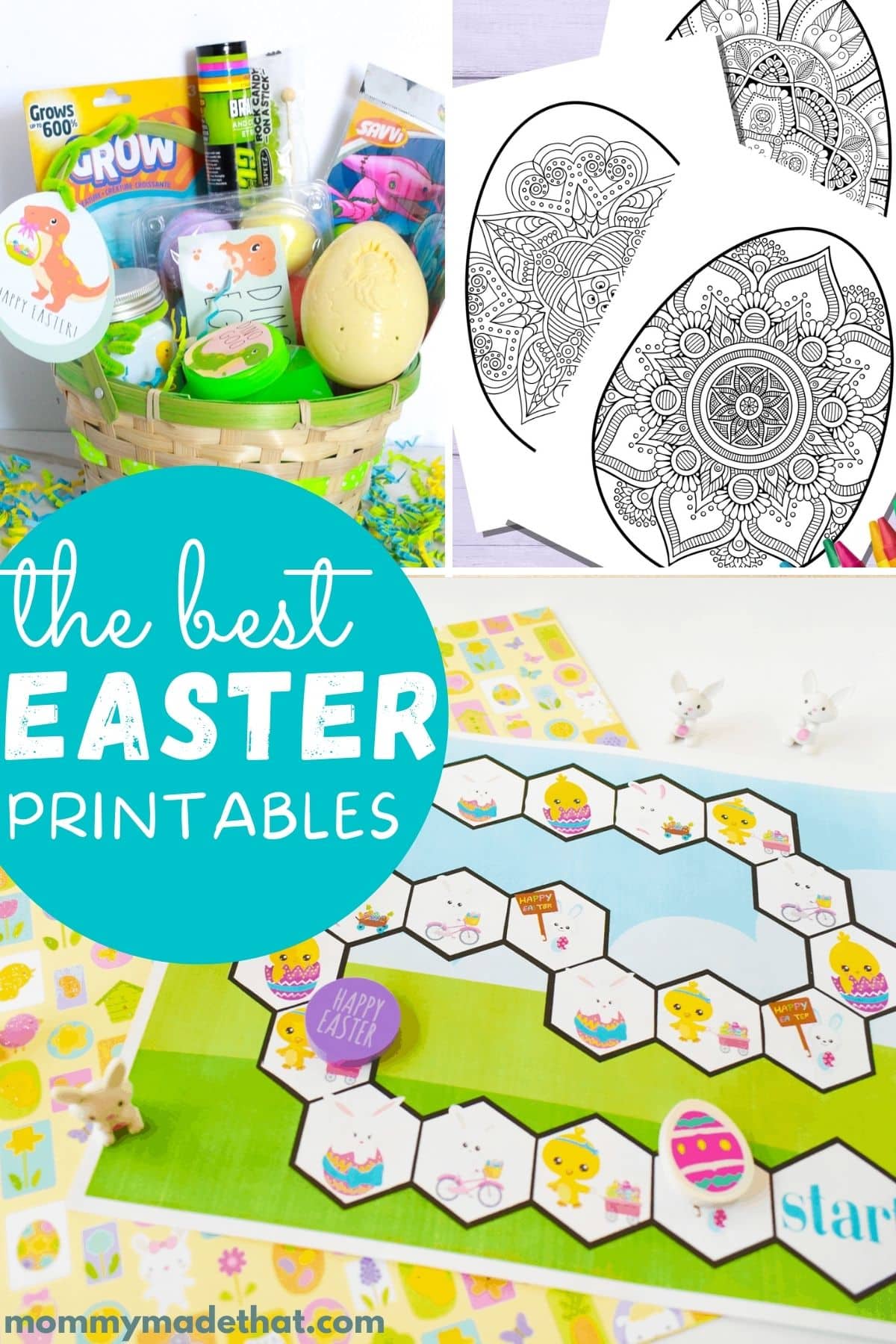 These Free Easter Printables are fun for kids and adults alike. We've got bunnies and chicks and flowers, oh my!
Some of the printables are coloring pages and Easter games, some are Easter templates perfect for crafts while the others are just fun Easter activities for kids.
They're a fun addition to holiday festivities and most of these are completely free printables.
You're sure to find something to fit your needs here.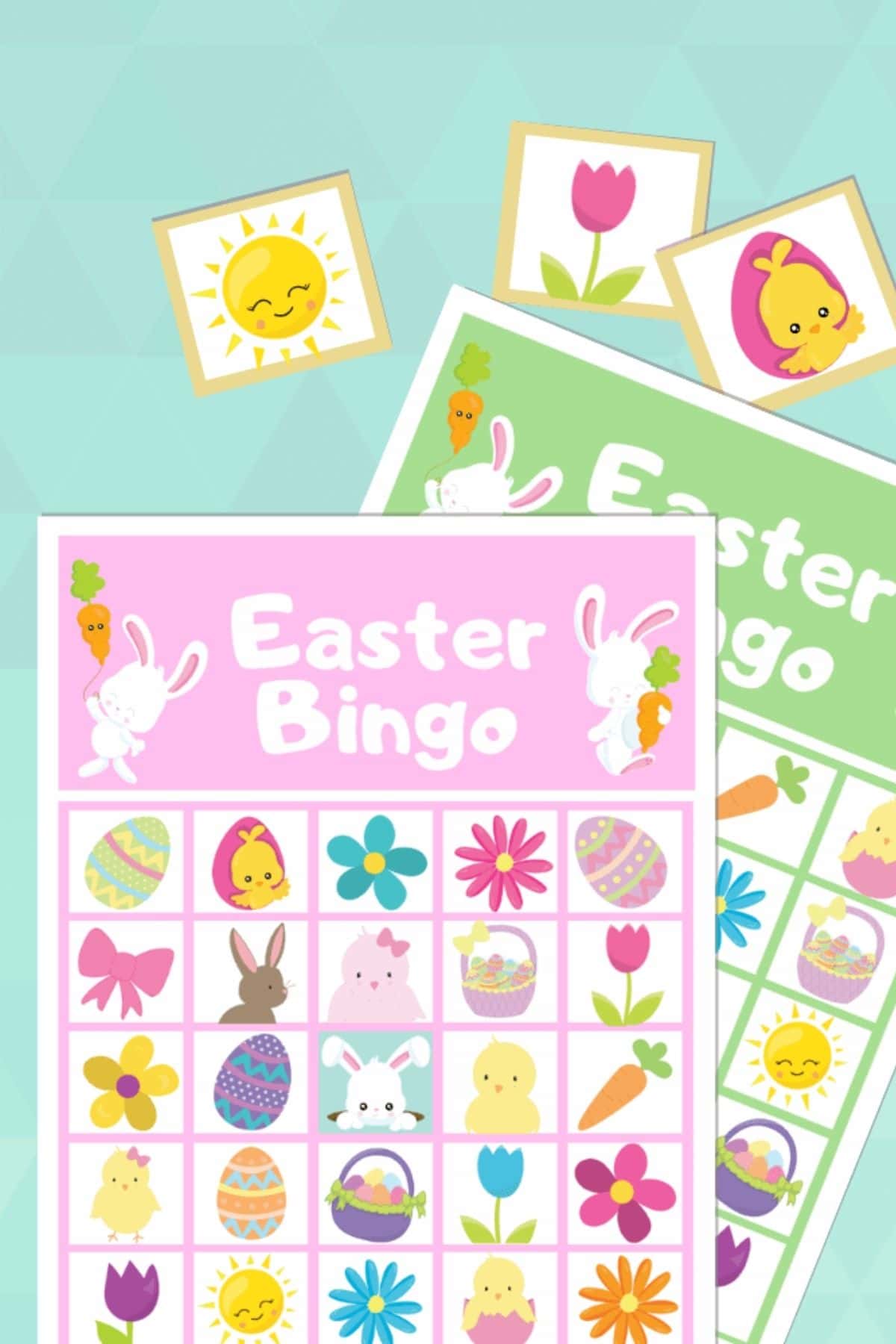 Free Printable Easter Bingo
Easter is a time for celebration and family gatherings. What better way to bring the family together than by playing Easter bingo?
This printable game is perfect for all ages, and it's sure to keep everyone entertained.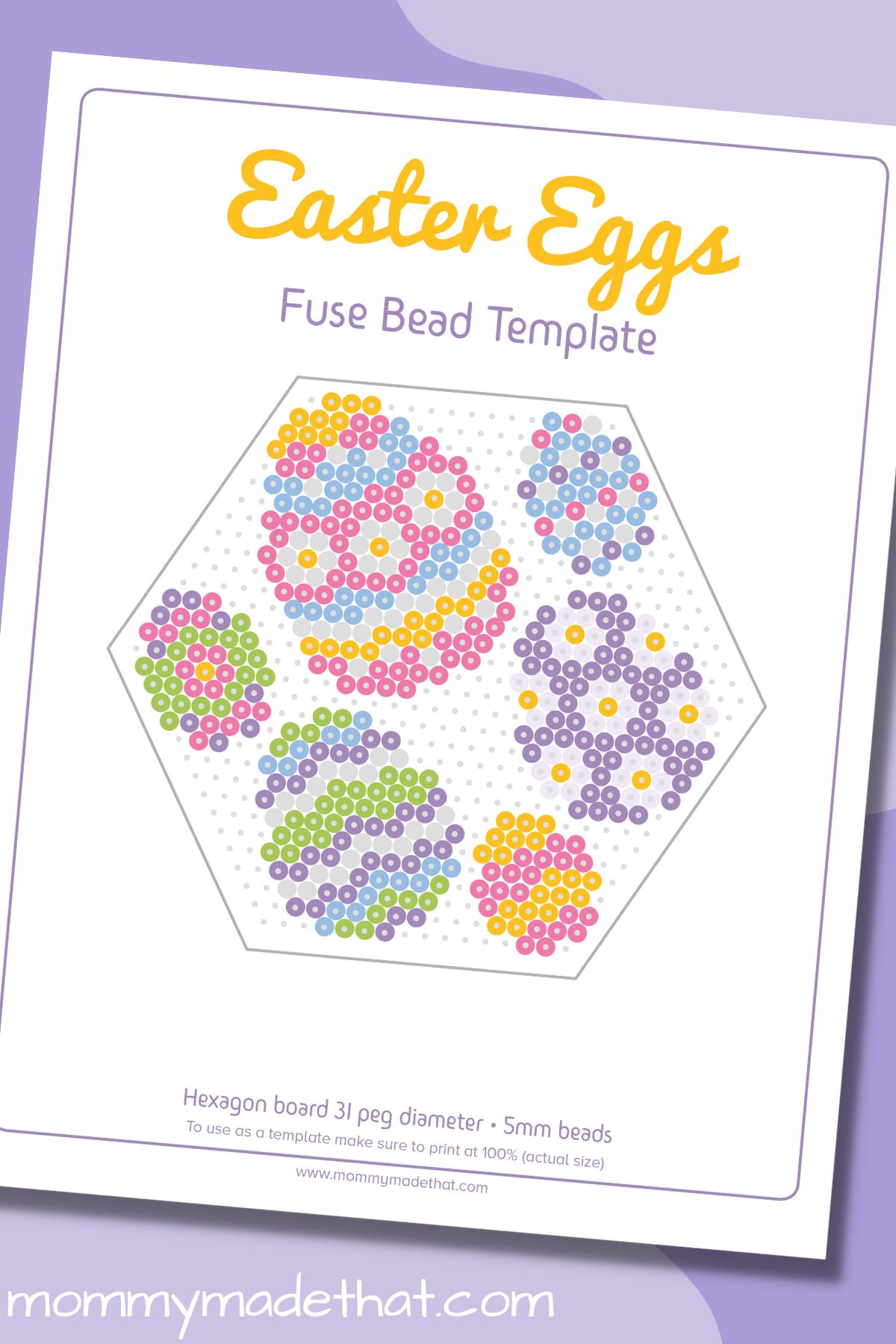 Easter Egg Perler Bead Patterns
These Easter egg Perler bead patterns are a fun way for kids to get creative an whip up some colorful Easter decorations!
Printable Easter Board Game
This free printable Easter board game is perfect for younger children.
It's a roller cube game that includes a printable board for the game along with a printable dice that's super easy to assemble.
Easter Egg Matching Game
This fun Easter egg matching game printable is a great learning activity for kids.
They get to hunt for cute Easter egg matches, helping them to develop fine motor skills and color matching skills all while having a blast playing the game.
Pin the Tail on the Bunny
This cute pin the tail on the bunny is a fun and easy printable that makes a great game for kids of all ages.
Easter Treat Topper
Looking for a cute way to gift some fun Easter peeps? Kids can't seem to get enough of the sugary marshmallows chicks.
Grab this printable Easter treat topper and staple it to the top of a bag of peeps for a fun treat that kids will adore.
Printable Bunny Masks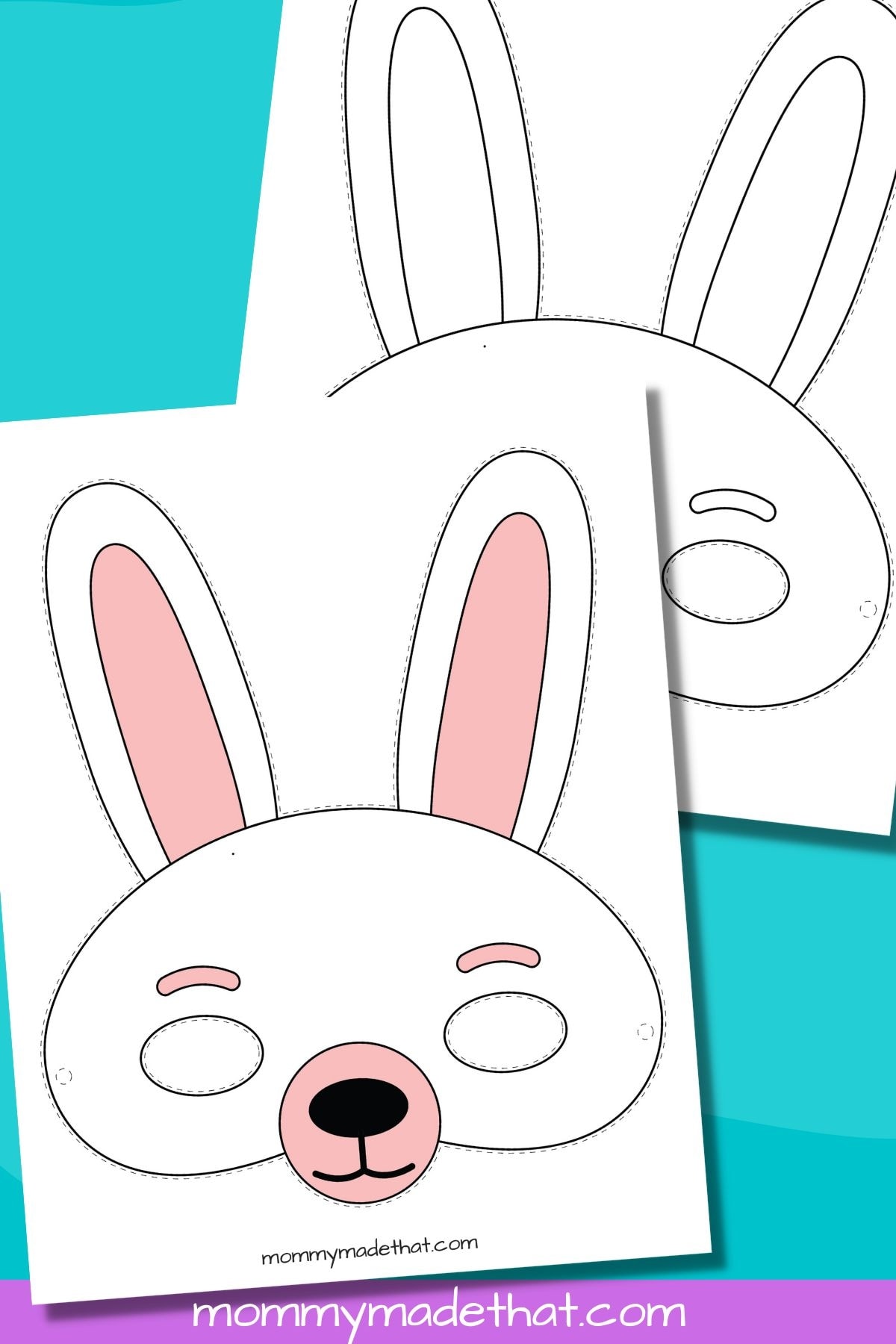 How about these adorable bunny masks to turn your little bunny into a true thumper!
You can use the colored one or create your own designs with the black and white one using crayons and let them design their own bunny to be.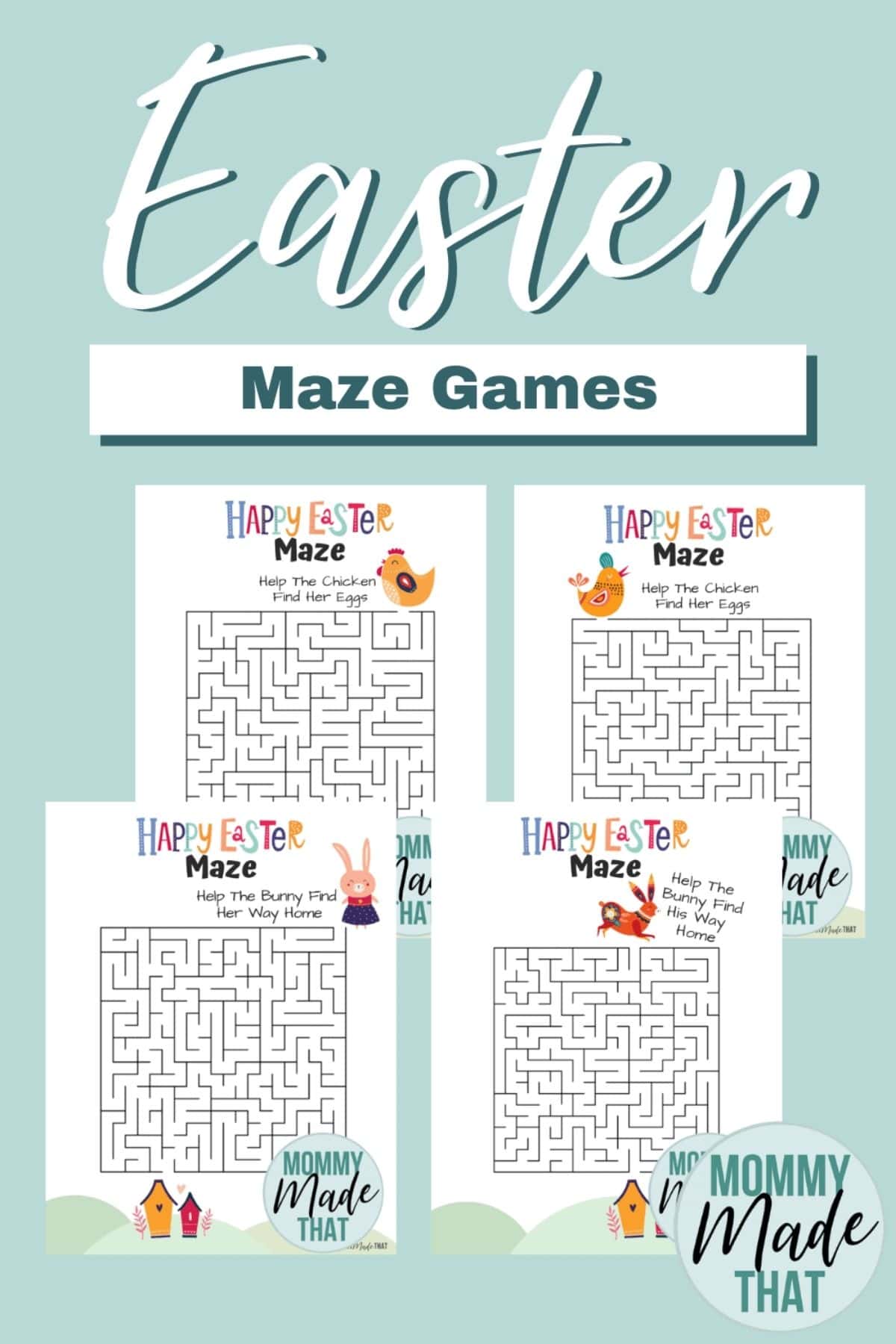 Easter Maze Games
One of our favorite Easter printables are these Easter Mazes.
There's several to choose from and are just way too cute with all the tiny bunnies and pretty chicks.
Easter Word Search
To go along with the mazes above, why not grab a few of our printable Easter word search games!
We included ones for younger kids as well as hard ones for adults, and include the same theme as the mazes, making it a perfect pairing.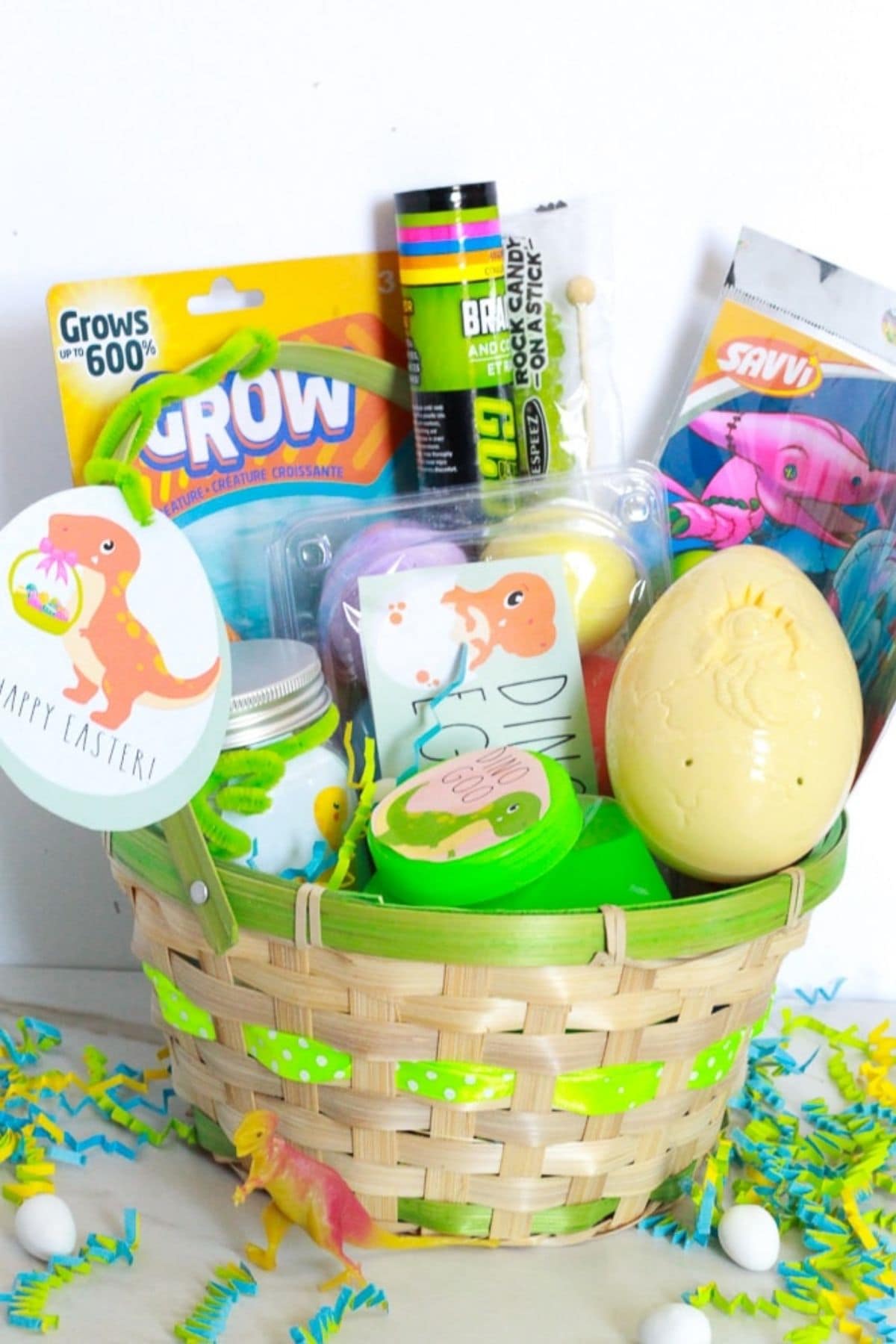 Dinosaur Easter Basket Printable
Another one of our favorite printables are these free dinosaur ones.
They make throwing together a dinosaur Easter basket so easy.
The free printable includes several dinosaur themed Easter tags that you can use to repurpose normal Easter basket items into fantastic dino themed ones.
Turning basket Easter baskets into fun themed ones isn't hard at all with a good printable.
Easter Bunny Template
These bunny templates are perfect to print off and use to color or create some awesome Easter bunny crafts with.
They come in all different sorts of shapes and sizes. So you should find something to fit your needs.
Best of all, they're completely free!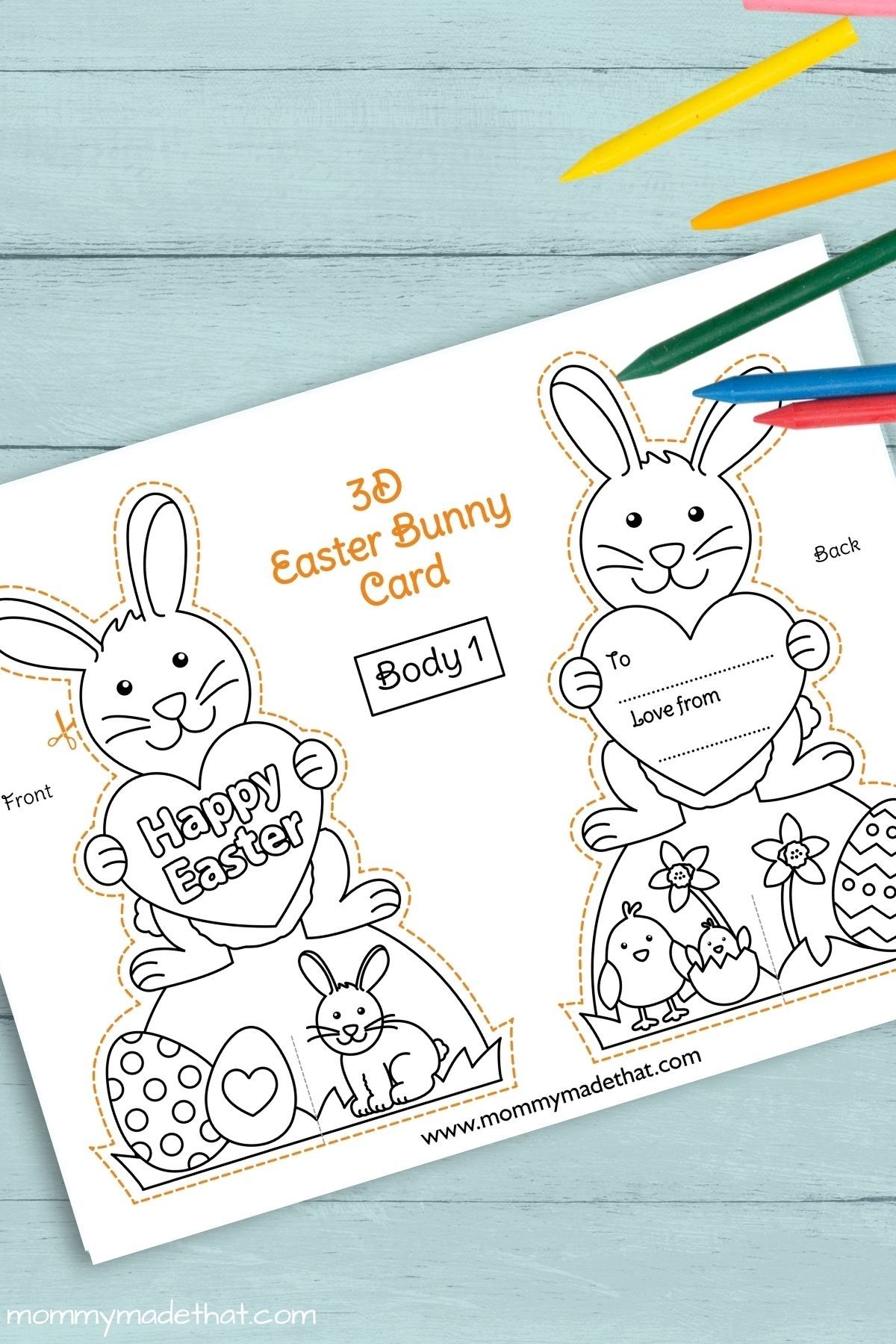 Easter Bunny Card Printable
Speaking of cute Easter bunnies, why not print out and color one of these adorable Easter bunny cards.
They're fun because you can print out the PDF, color them, and then assemble them into a card that stands up by itself.
Kids love the fact that they are creating 3D art from a simple sheet of paper.
Bunny Masks
These printable bunny masks are perfect for making your very own Easter bunny masks.
Just print out the colored version for a nearly ready made mask, or grab the black and white version and design your own Easter bunny.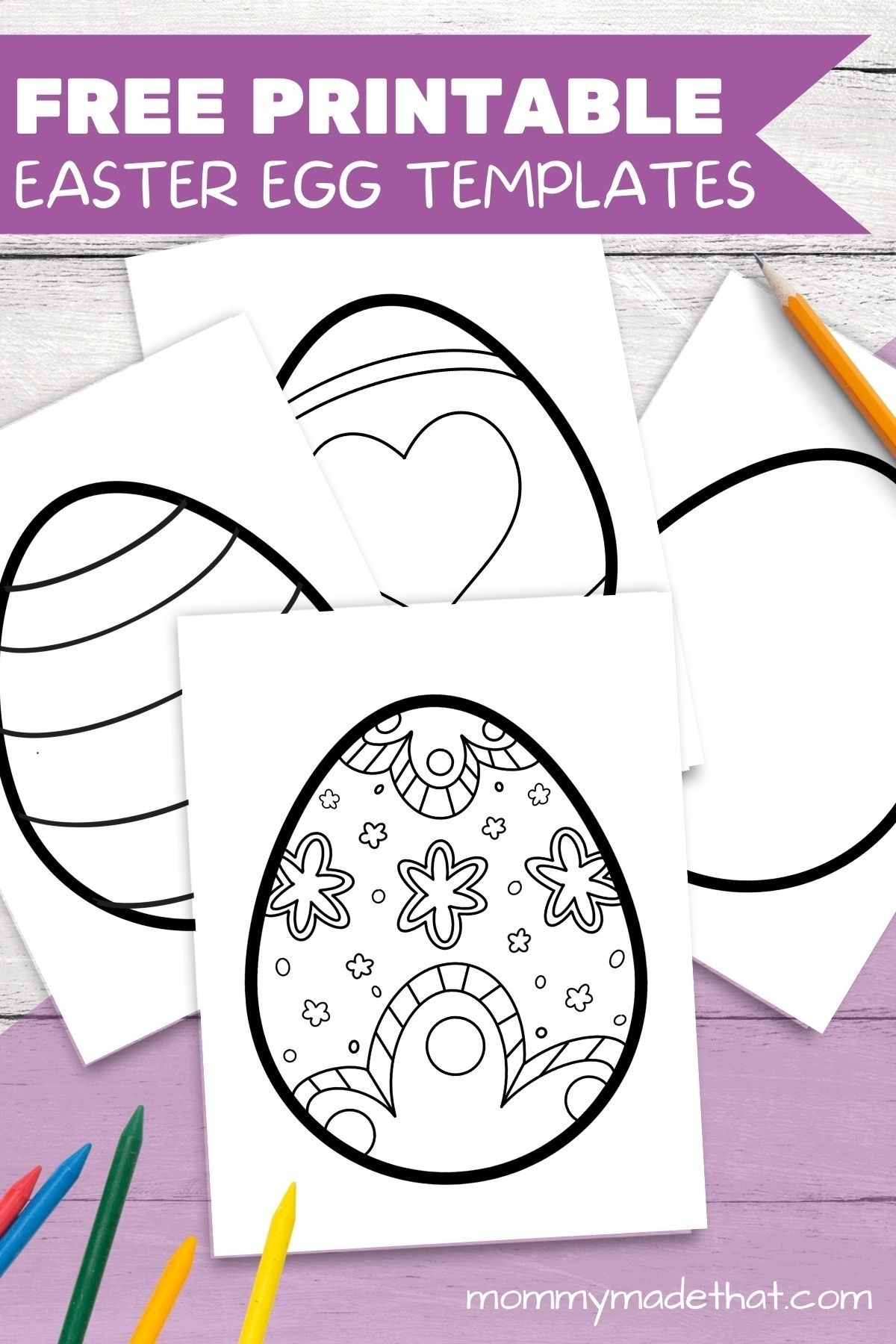 Easter Egg Templates
We have lots of great Easter templates, which are perfect for all types of Easter crafts for kids and fun activities.
These Easter egg templates are great for designing your own Easter eggs.
I like to print these out when we do Easter egg hunts, as an additional activity for the kids to do.
You can let them have at the simple designs with their crayons or even glitter glue if you're brave.
They also are great for decorating and creating banners or even for classroom bulletin boards.
Easter Egg Coloring Sheets
If you're looking for Easter eggs with more designs, then these printable Easter egg coloring pages are right up your alley.
They have beautiful designs which are so much fun to color for older kids and adults.
They have pretty mandala and floral patterns perfect for spring.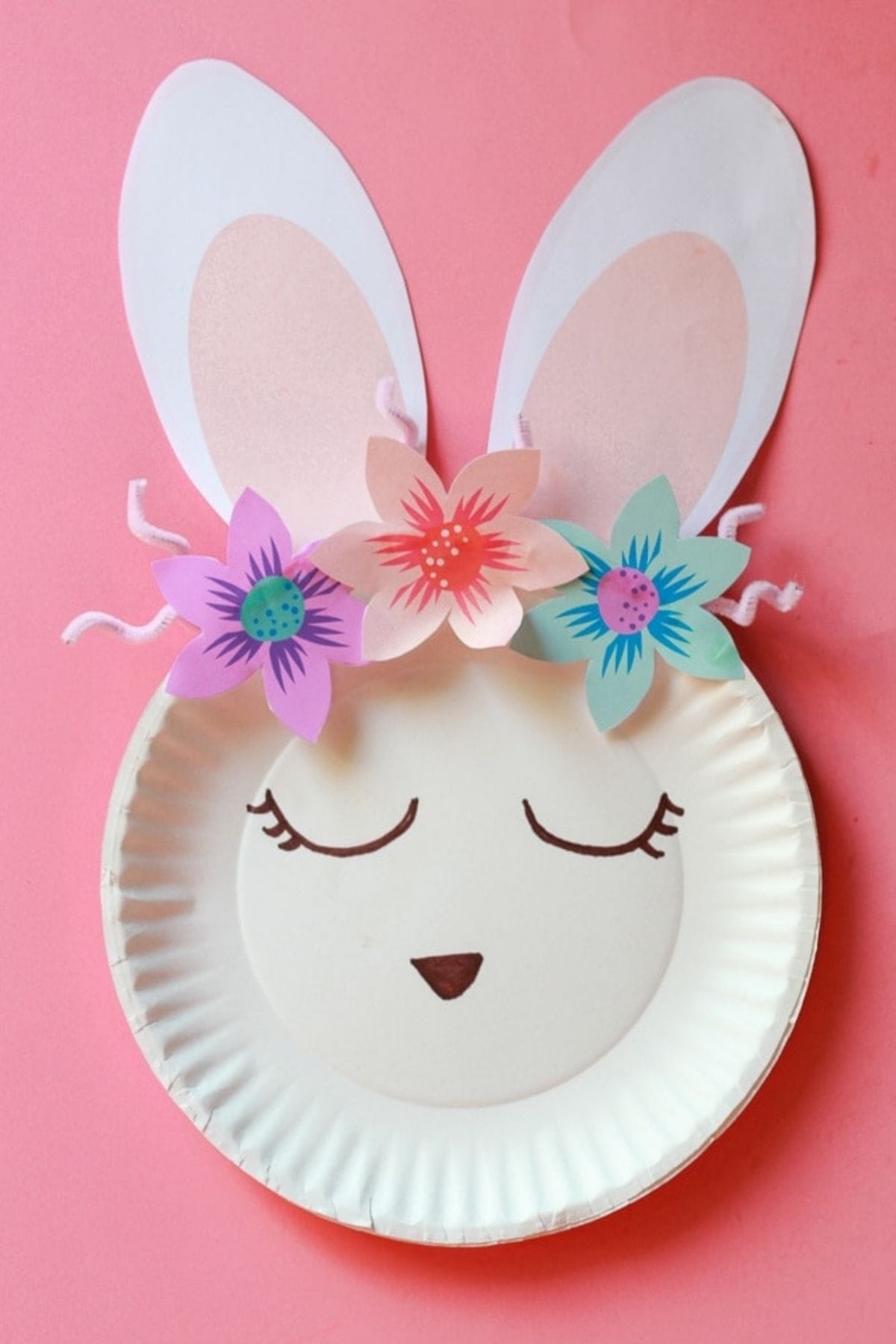 Easter Bunny Paper Plate Printable
One of my favorite Easter printables is this one! We made this adorable bunny paper plate craft using the downloadable PDF and a paper plate.
We included a free printable that lets you decorate a basic paper plate with bunny ears and a pretty, colorful floral crown.
This craft is made so easy with the printable page. Even toddlers can get in on the fun.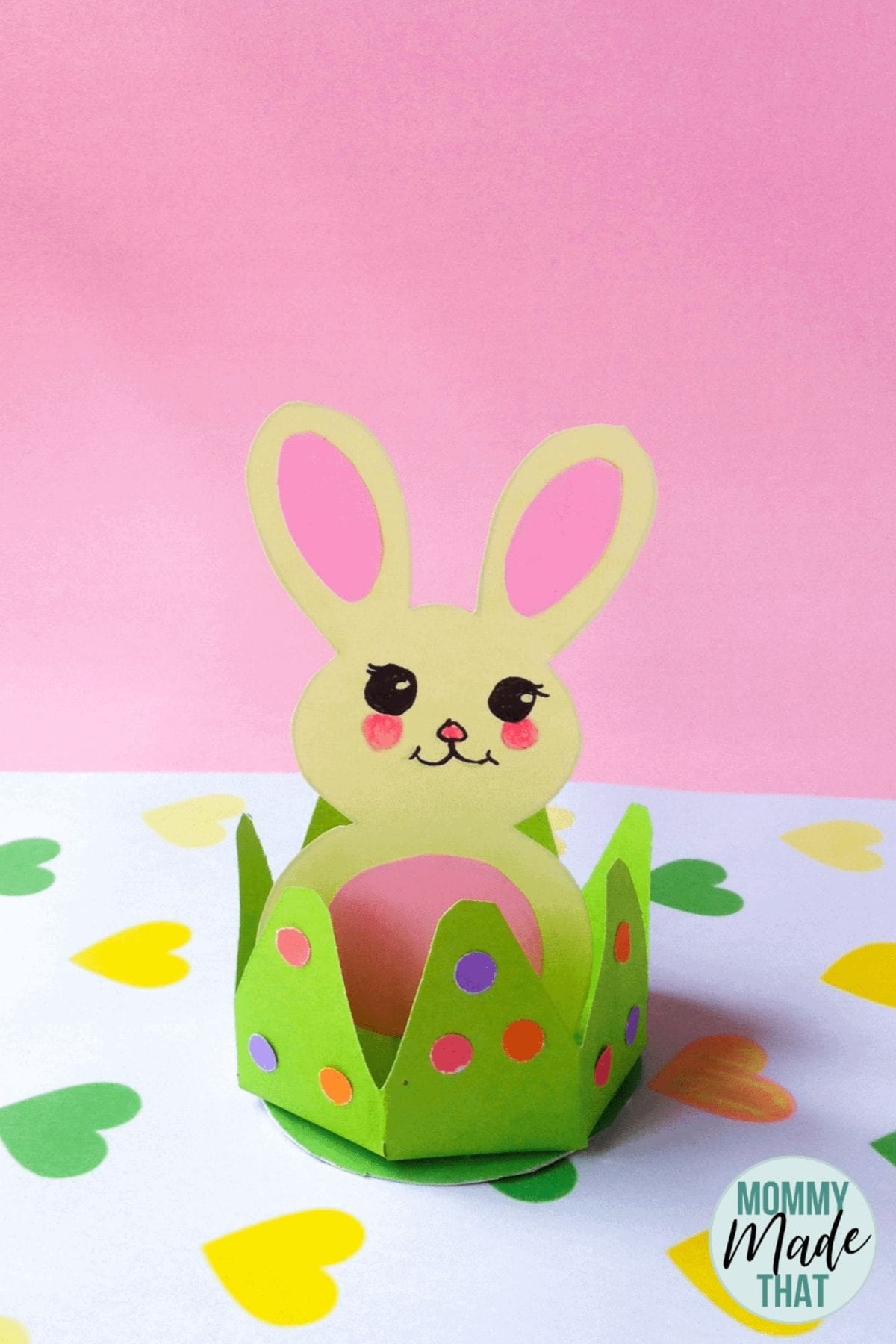 Easter Bunny Craft Printable
This particular bunny in the grass craft takes more effort, but still comes with a free printable template.
You download the template, print it out and use it to cut out patterns on colorful pieces of craft paper.
Then you can follow the tutorial to create a cute 3D bunny craft that stands up by itself.
I hope you enjoy these free Easter printables as much as we do!