Easter Egg Coloring Pages
Looking for some awesome Easter egg coloring pages? Well I'm so excited about the ones we have for you today!
These free printable coloring pages are just what you need.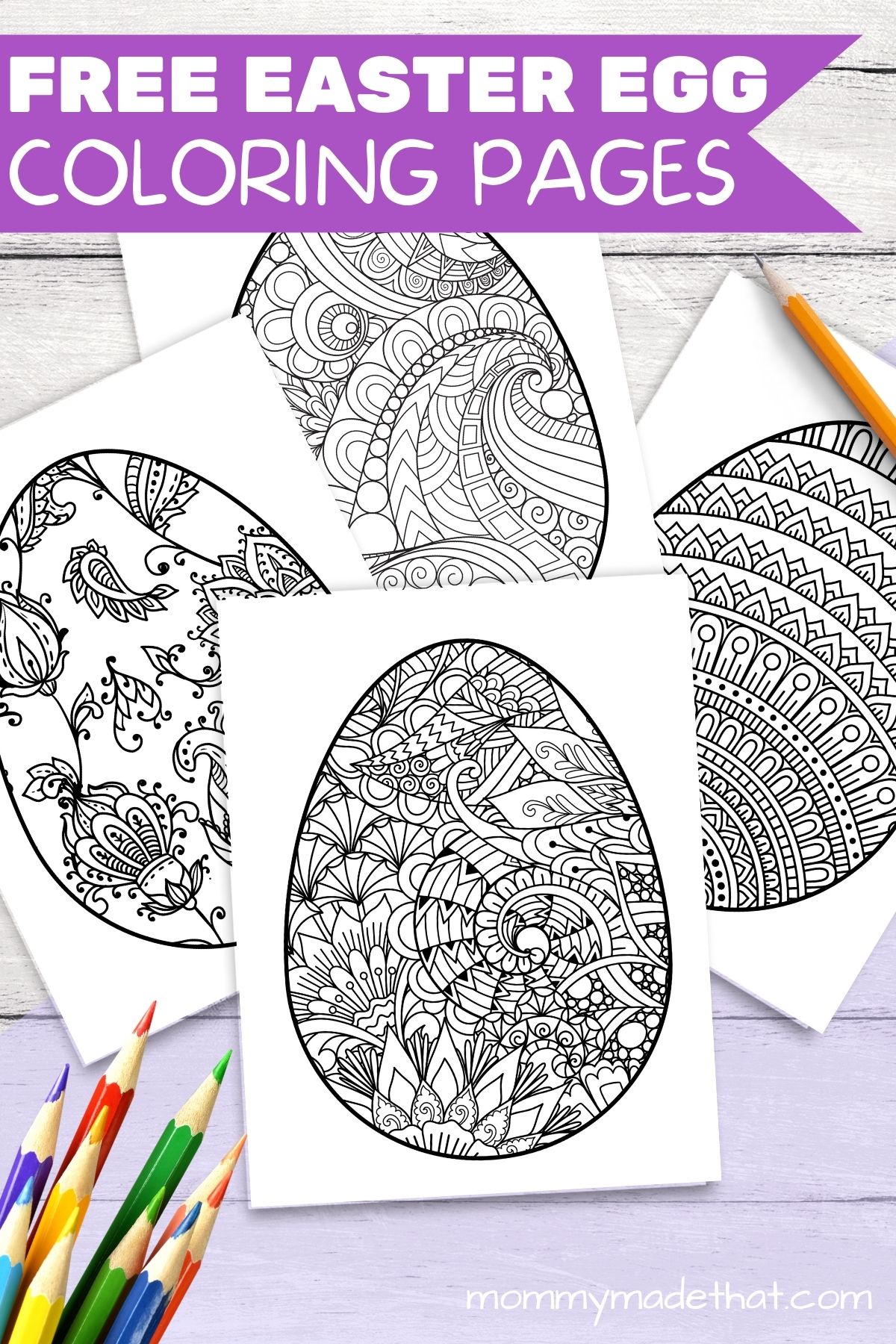 We've been having lots of fun making Easter crafts and getting ready for the spring time holiday.
Between dying Easter eggs with cool whip and crafting up fun designs with our Quilled Easter eggs there's been lots of eggy fun.
We have tons of fun Easter printables as well like our super cute 3D Easter Bunny Card, but these Easter egg coloring pages are one of my favorites!
These are Easter eggs with pretty designs that are a little more complex. Perfect for adults and older kids.
If you are looking for more simple egg designs or blank egg templates, you should check out our Easter egg templates!
They're perfect for the younger kids in the family.
Sitting down to color is one of our favorite holiday activities. It's so peaceful and fun and helps kids and adults relax all while developing motor skills.
So grab a few of these coloring sheets and get to all that Easter egg fun!
The Easter Egg Coloring Pages
To make our coloring pages we started with Easter egg outlines and filled them in with patterns.
Lots of the patterns and designs that we have on our Easter eggs are inspired by mandala patterns and pretty flora patterns.
There are 15 coloring pages in total to choose from, so I'm sure you'll find some you love!
Some of the Easter eggs have pretty designs using simple shapes that create stunning patterns.
While some of the other Easter egg coloring pages have mandala inspired designs.
I personally really love the wave like patterns in these two coloring sheets. Its on of my favorite Easter egg pattern printables.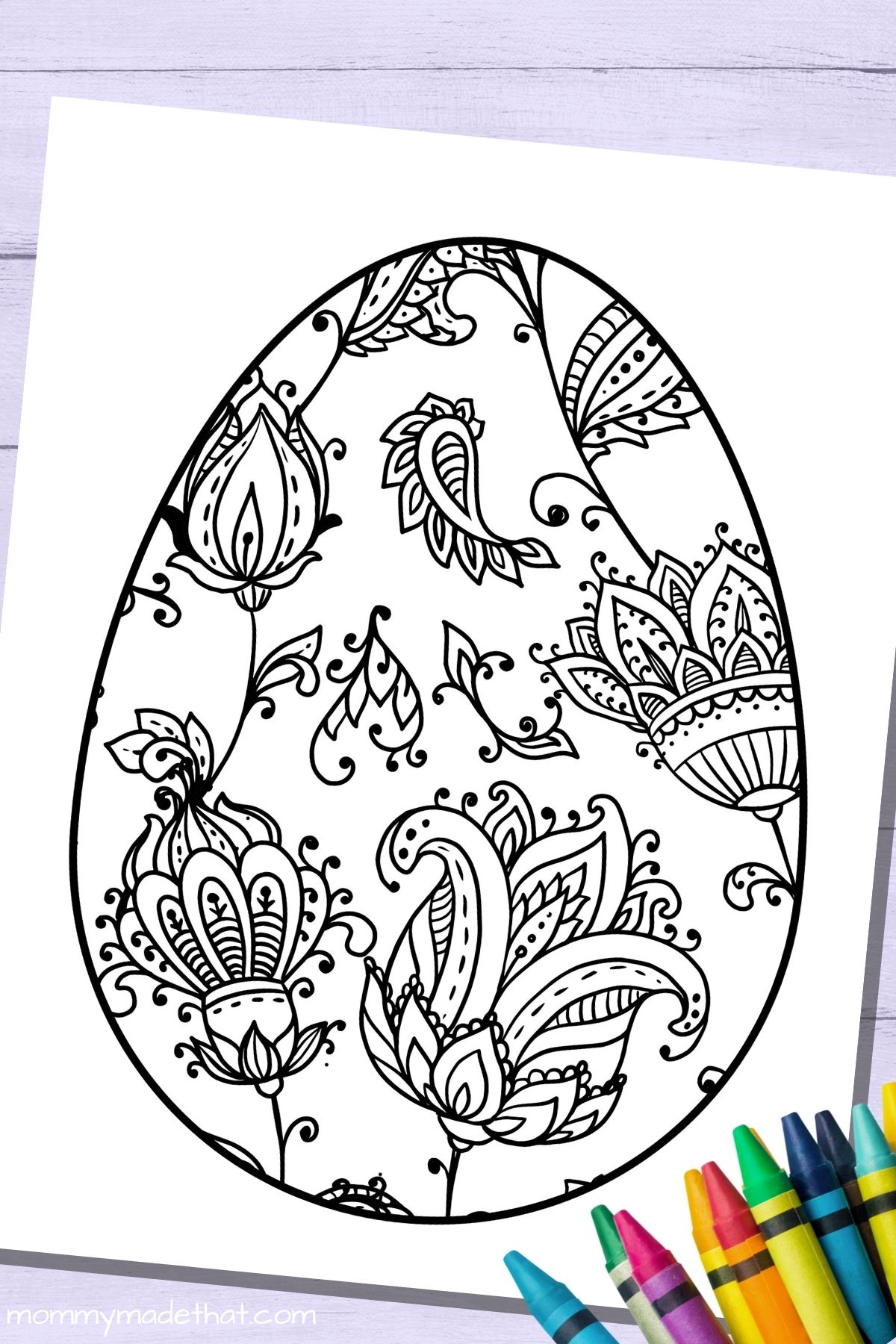 And we've even added a few floral print Easter eggs that are just so much fun to color.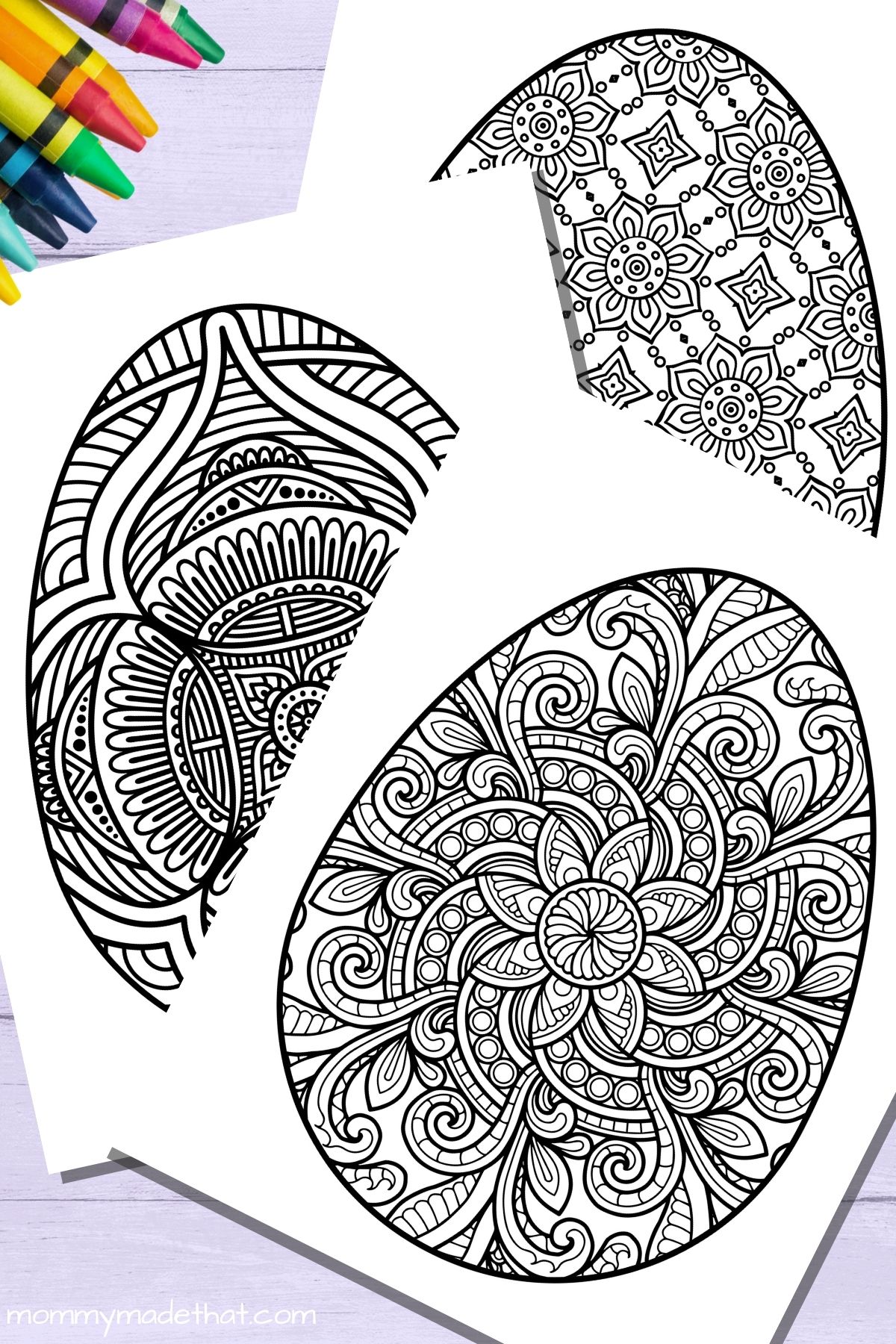 I guarantee you'll find a favorite or two in this coloring pack.
Getting Creative with the Coloring Sheets
All those these are tons of fun to use as plain ol printable coloring pages they're also fun to get creative with.
If you are looking for a good Easter egg pattern printable, these are for you!!
If you're used to coloring with only crayons or colored pencils, you can try mixing it up by using things like gel pens (some are glittery!) or even water color pencils to add interesting effects.
You can also use them to decorate your house with. Color each Easter egg with pretty pastel colors and hang in a frame as Easter decor.
How to Download the Free Coloring PDF Pages
To grab the entire Easter Egg coloring page PDF, simply fill out the form below and we'll send all the free coloring pages right to your email!
Then click the link and download the coloring sheets. The pack comes with 15 differently patterned Easter Eggs.
You should also check out our free Easter egg templates like shown below. They have simple designs and are perfect for Easter crafts.
They also make fantastic Easter egg coloring sheets for younger kids and preschoolers.
Plus they come in various sizes in case your creativity is leading you in a different direction.