The Best Easter Crafts for Kids
Looking for some awesome Easter crafts for kids? We've found some of the best craft ideas to help you bring in some Easter fun!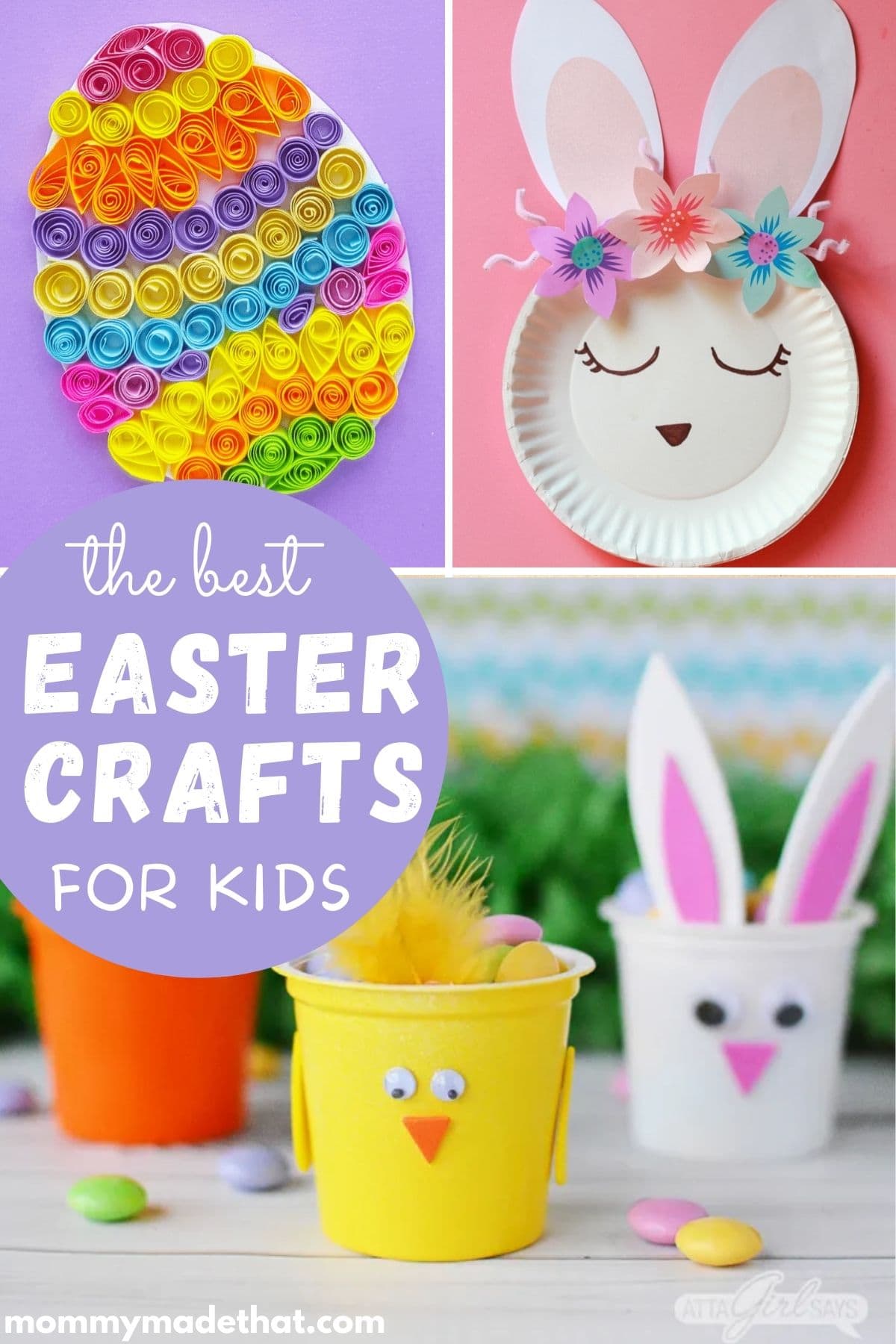 Easter crafts are a great way to spend time with the kids, and they're also a wonderful way to let them unleash their creativity.
There is no shortage of ideas for Easter craft projects that will keep children entertained while having fun at the same time.
Weather you're looking for crafts for the class room, to decorate the table at an Easter party or just to entertain some bored kids, these crafts are perfect for kids!
And while your making all your fun crafts, make sure to grab some of our free Easter printables too!
So let's get ready to dive into some easy kids crafts.
Paper Plate Easter Bunny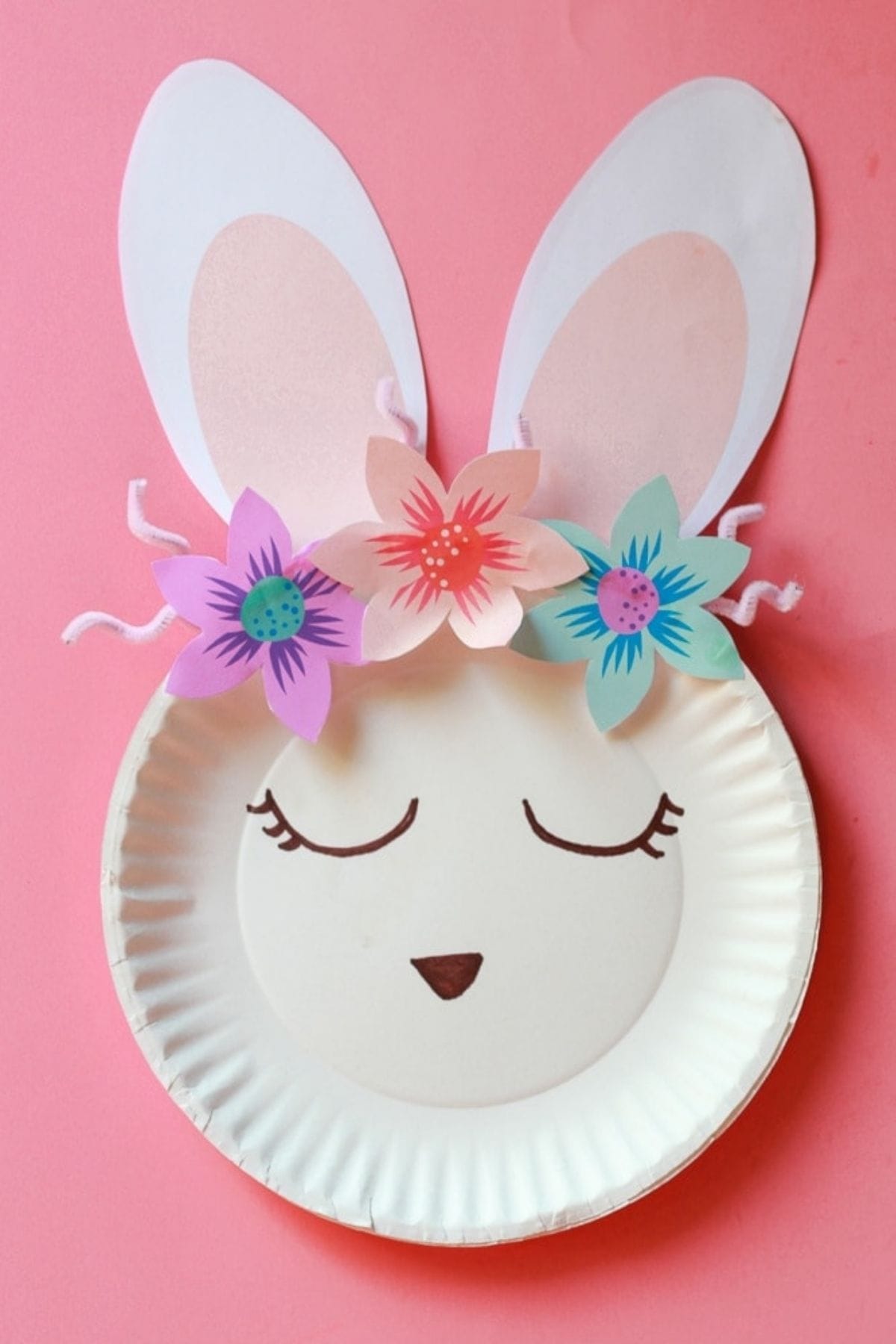 One of our favorite Easter crafts on this site is a paper plate bunny!
It comes with a free printable template that includes long rabbit ears and pretty flowers to serve as a spring time crown.
Toilet Paper Roll Bunnies
These adorable toilet paper roll bunnies are perfect for turning into Easter bunnies!
I love kids crafts that come out cute, because they're perfect for decorating a party table.
These would make great napkin holders or place holders! Especially since the hands can hold little pieces of paper or notes.
Quilled Easter Egg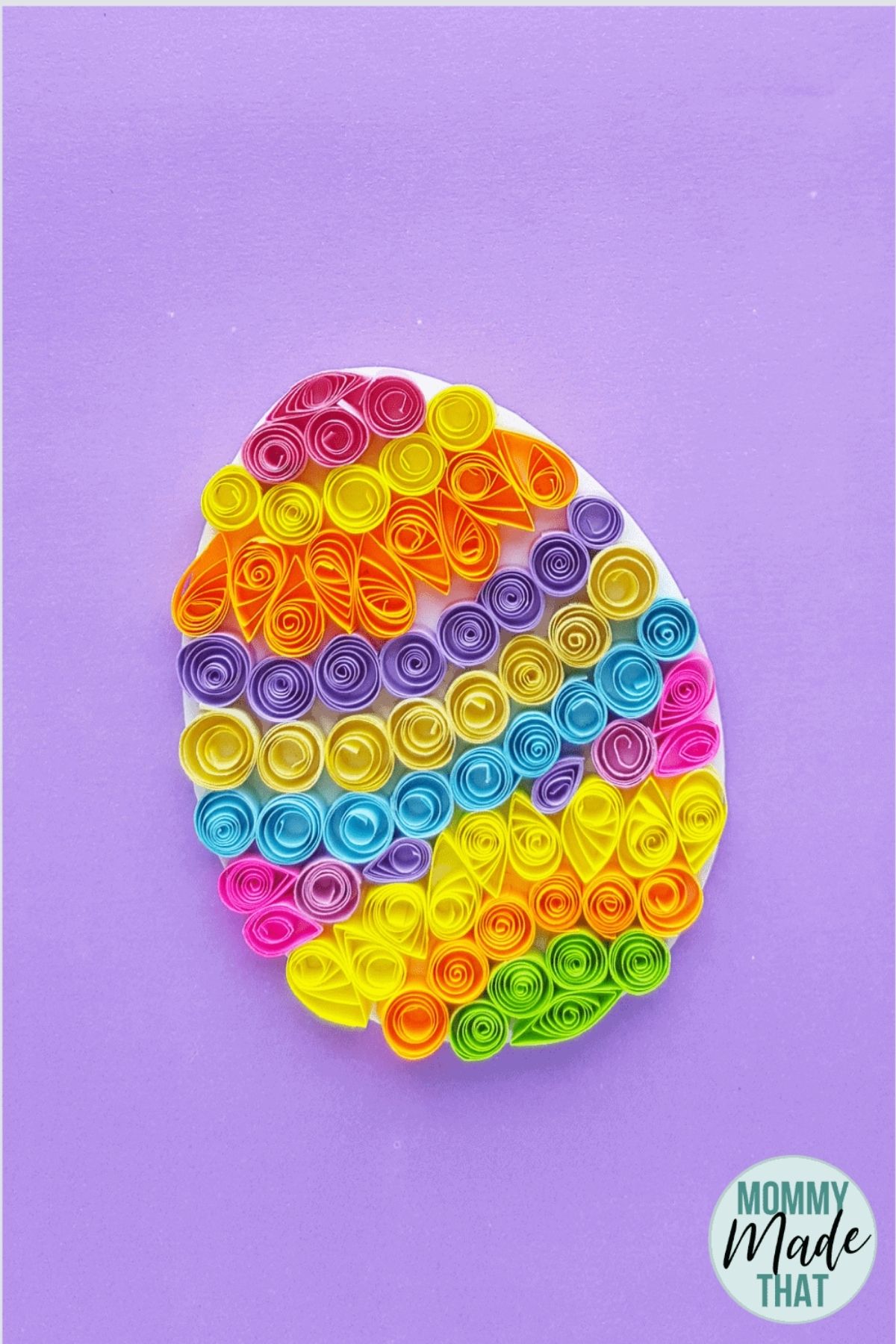 This is a fun Quilled Easter egg craft for older kids. The pretty designs in the egg is made from using twirled up pieces of colored paper.
We have free printable Easter egg templates that would work perfectly for this craft if you'd like to try this one out.
We also have some awesome Easter egg coloring pages.
Cute Easter Bunny Craft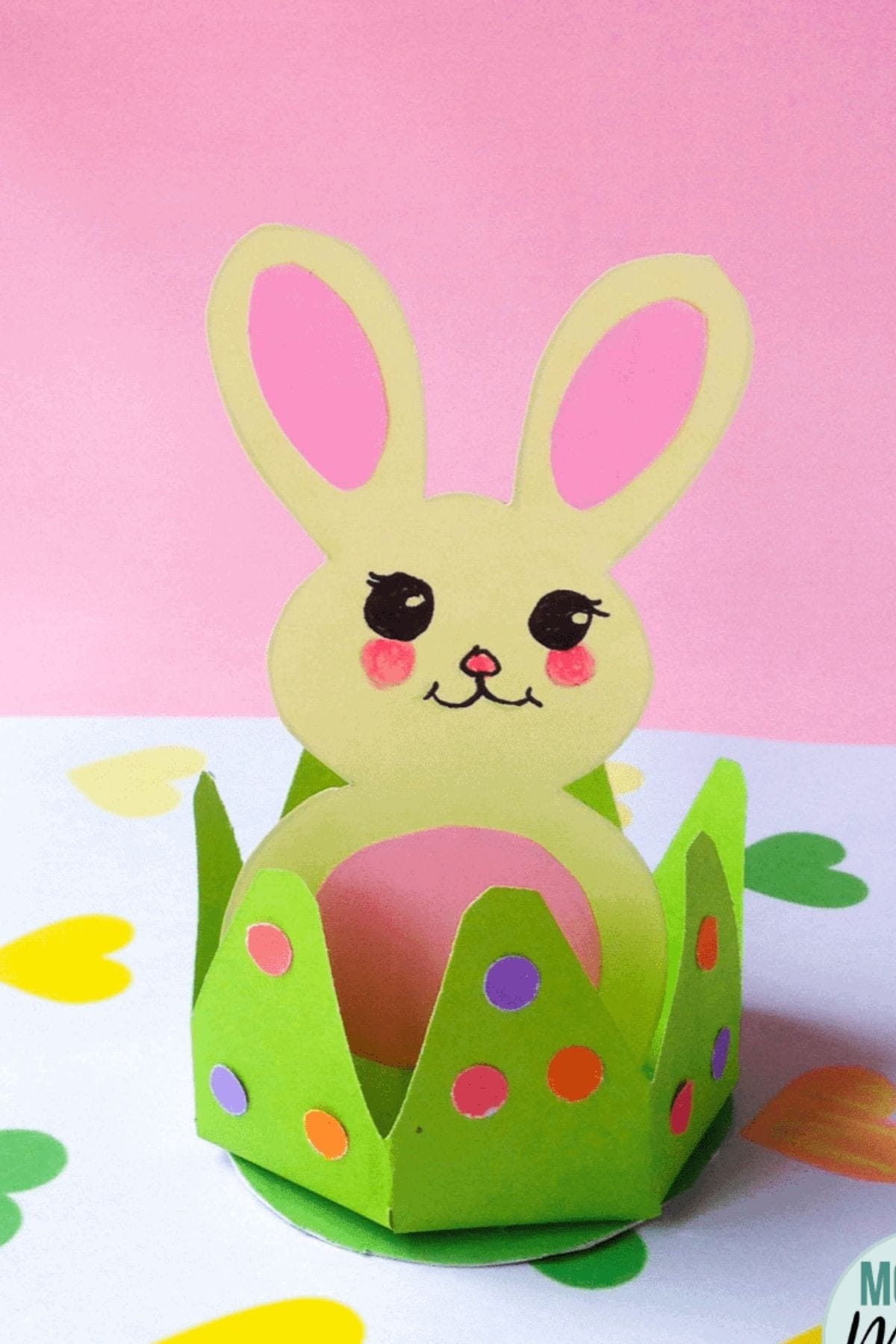 This cute little Easter bunny craft creates a cute Easter bunny surrounded by grass and Easter eggs!
It includes a free template so you can easily print out the shapes and cut them our of craft paper and get to crafting.
Paper Plate Sheep Craft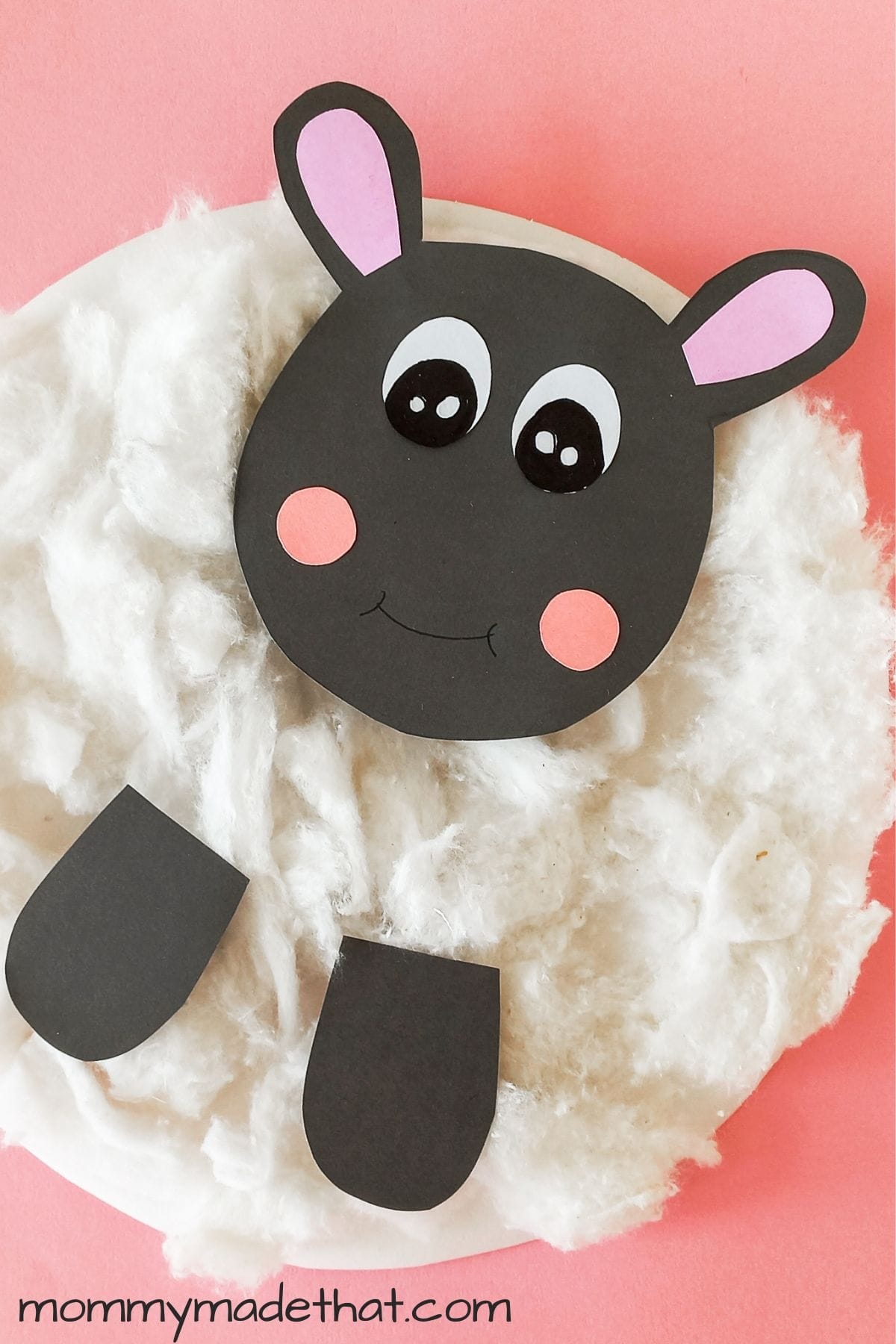 This adorable little paper plate sheep is so easy to make! Plus kids love the sensory addition of crafting with cotton.
It makes a great activity for developing motor skills and talking about Easter.
From Eggs to Bunnies
This Easter Egg craft is adorable! And turning the eggs into adorable Easter bunnies is just plain brilliant.
I love that this craft turns from egg to bunny, to egg again.
Felt Easter Bunny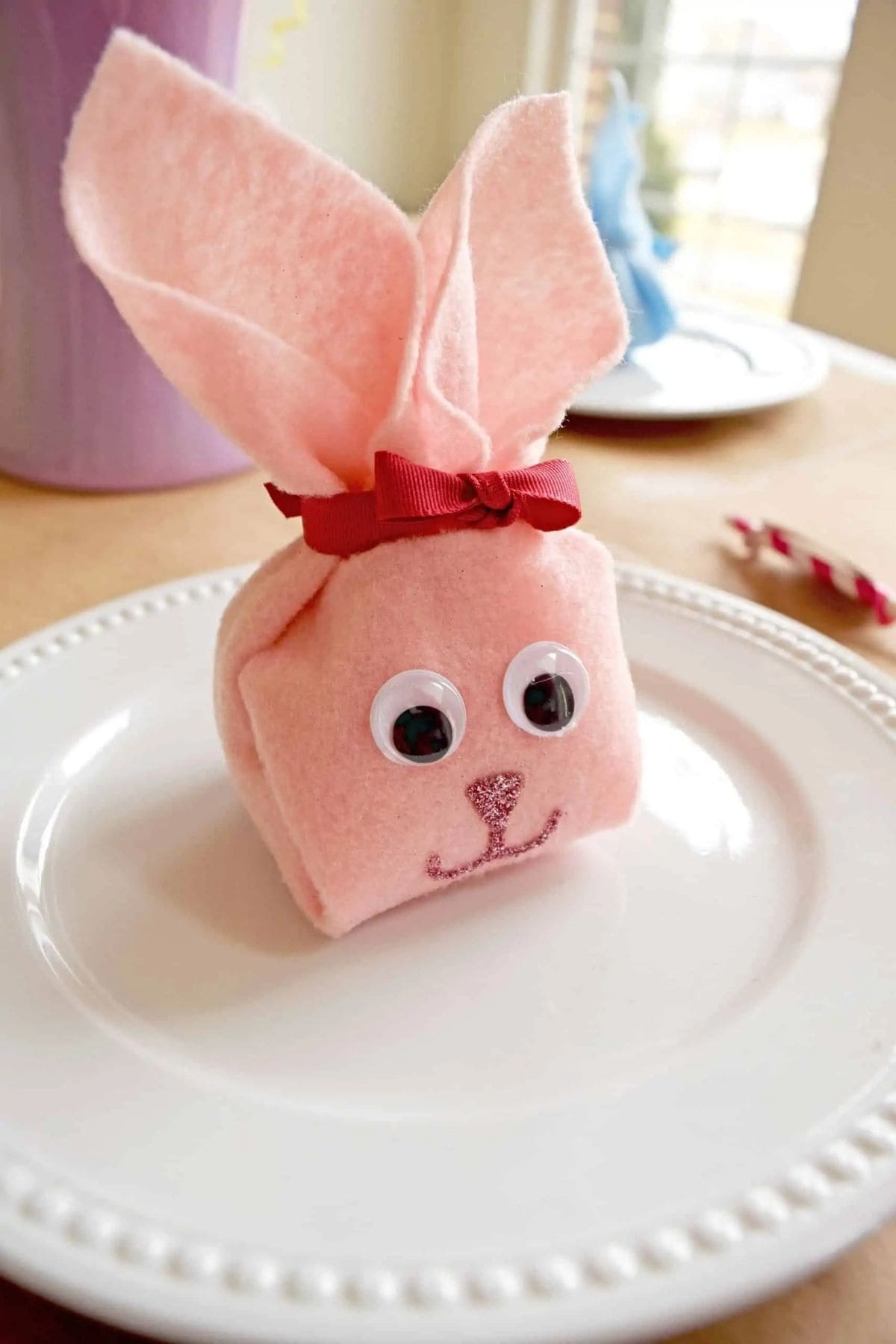 Did you know you can make adorable little bunnies from felt?
You can learn how to fold felt into a bunny in just a few simple steps!
They'd be perfect to fill will candy and give as sweet gifts.
Easy Bunny Ears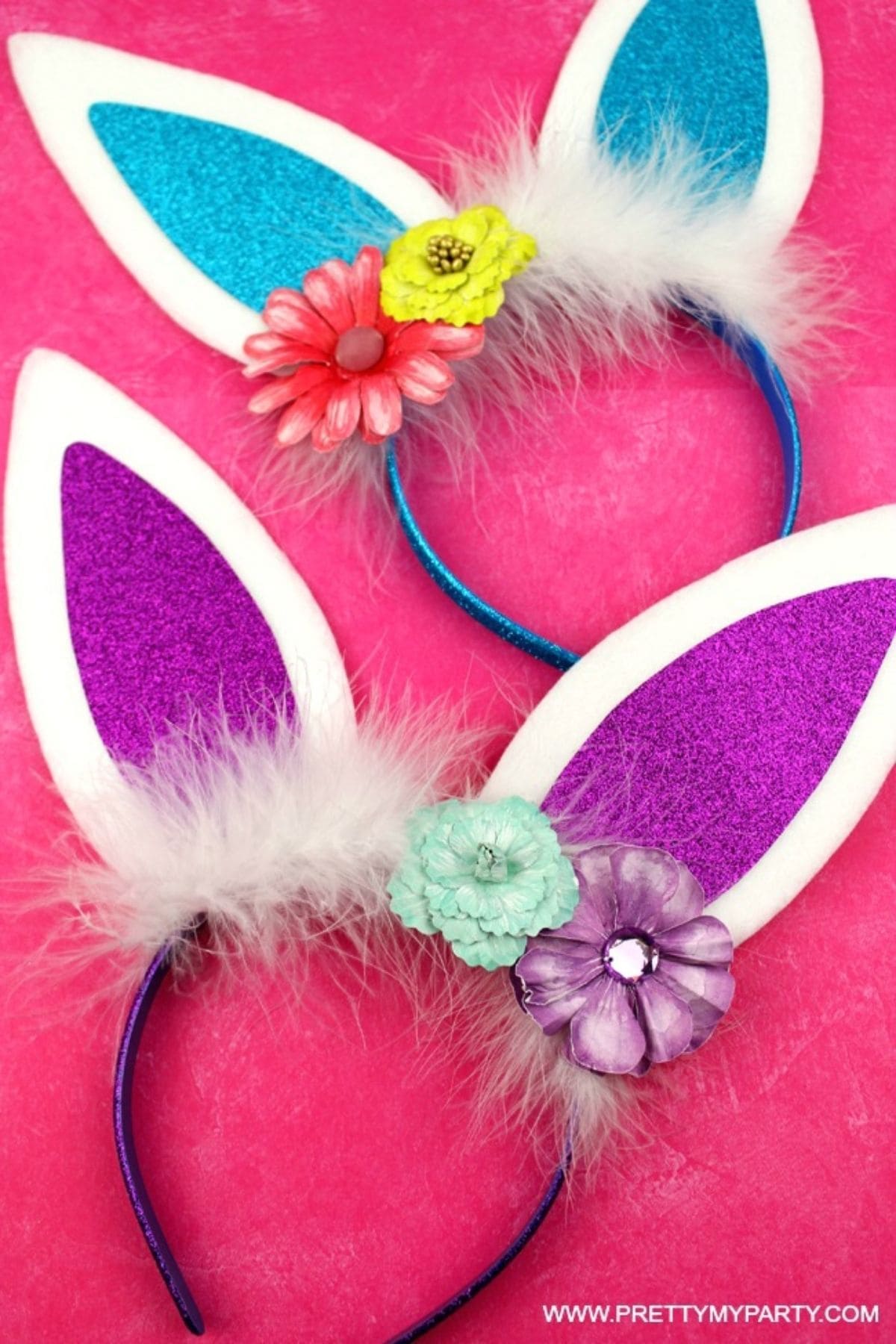 These DIY bunny ears are an excellent Easter craft that doubles as a funny prop to wear.
Kids will love to create bunny ears and put them on and pretend to be a playful bunny. Whether hopping around the house or going on an Easter egg hunt, kids with bunny ears are sure to have a good time.
Make a DIY Easter Basket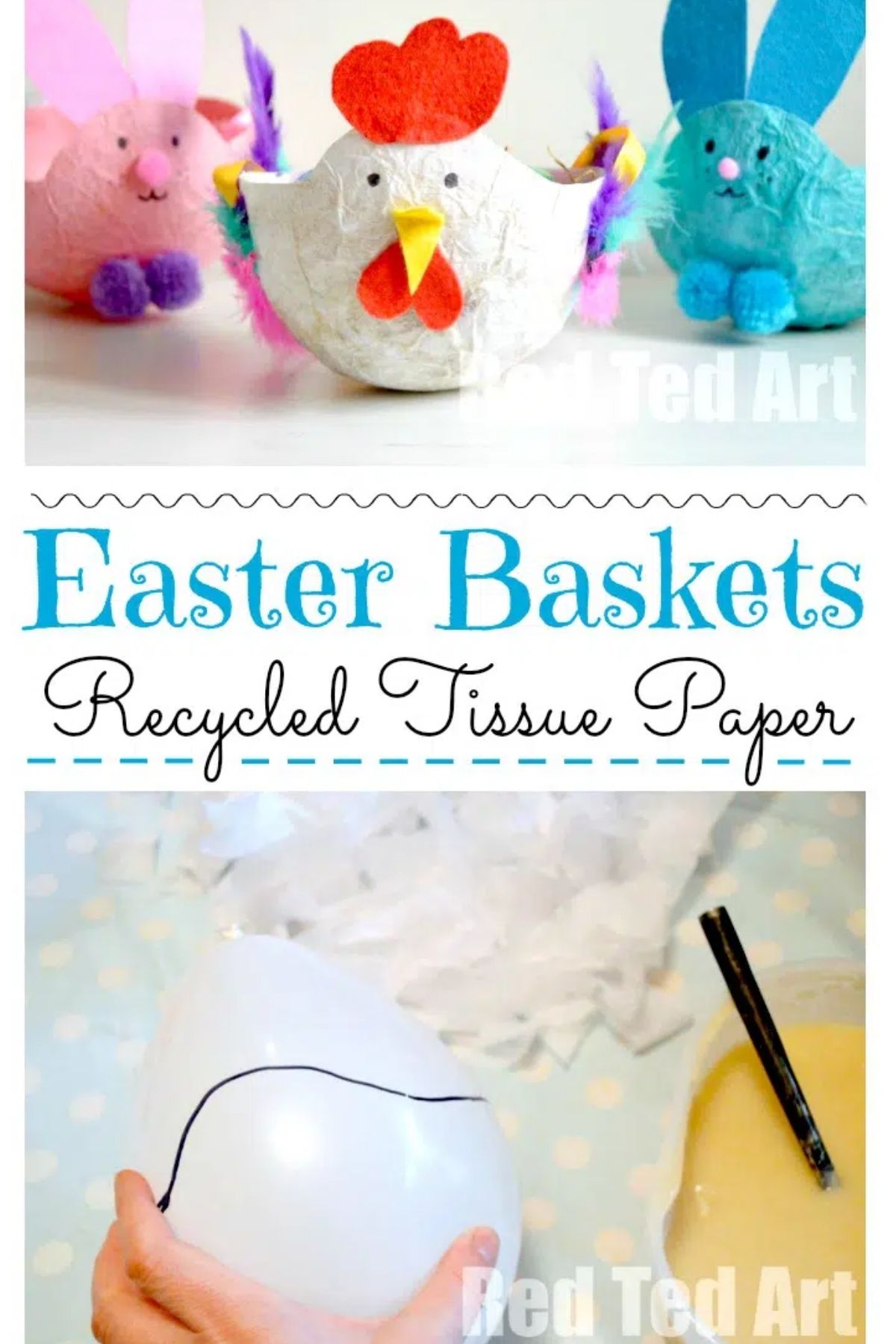 These adorable DIY Easter baskets are made from recycled tissue paper and balloons.
I absolutely adore the hen basket! And the pom pom feet on the bunny and pig.
Make Cute Chicks from Wine Corks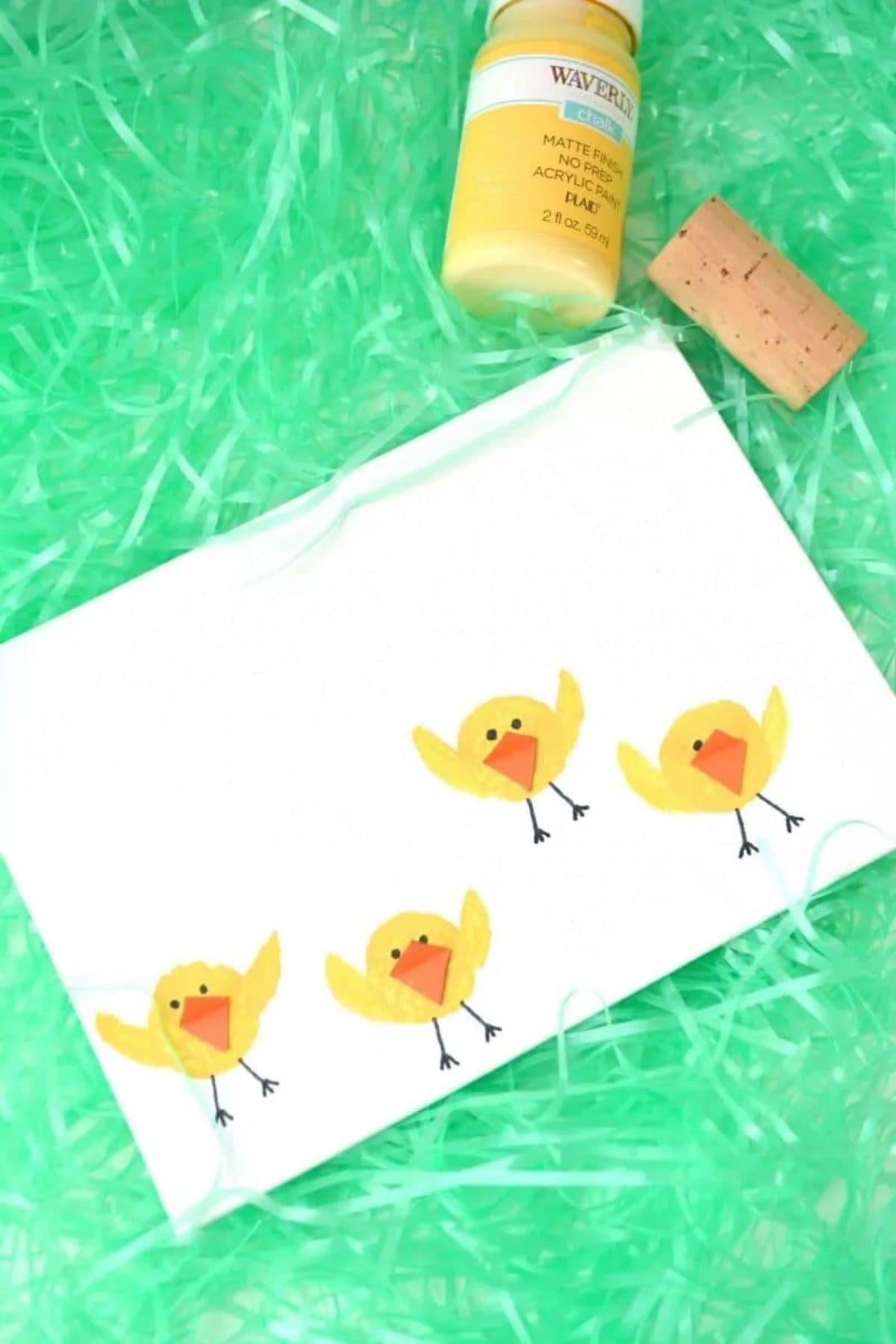 This cute little Easter chick craft is adorable and super easy for kids!
Just use an old wine cork as a stamp to create the chick bodies and add in the little details.
You'll have a whole family of chicks created before you know it!
Washcloth Chicks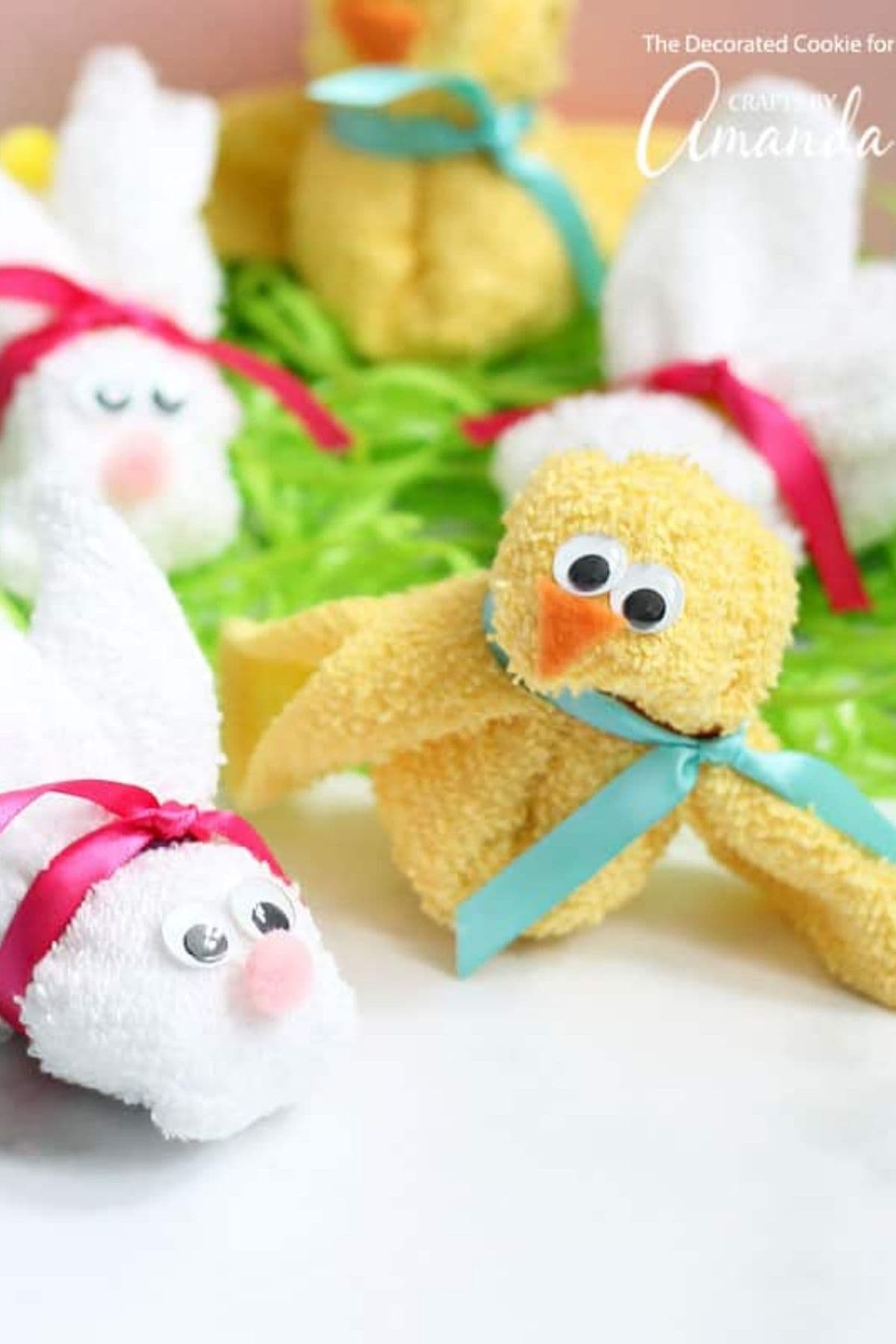 This cute tutorial on making washcloth bunnies can be both an easy Easter craft and a bathroom decoration for Easter time.
Make Peeps Puff Paint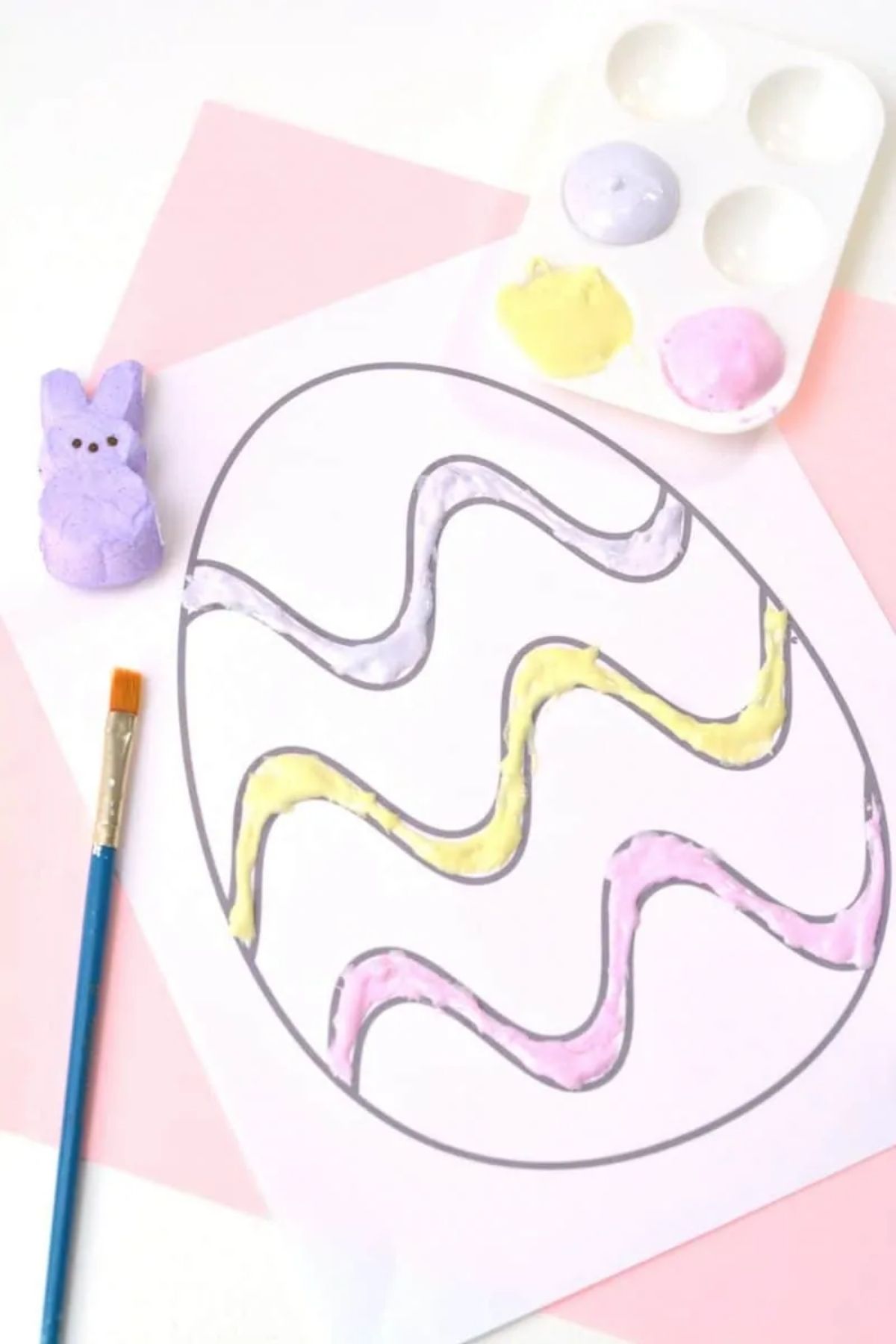 If you have extra peeps, why not try making this DIY peeps puff paint! You can create all sorts of cute Easter crafts using this paint.
Grab one of our craft templates like our bunny template and paint to your hearts content!
Craft a Cute String Easter Chick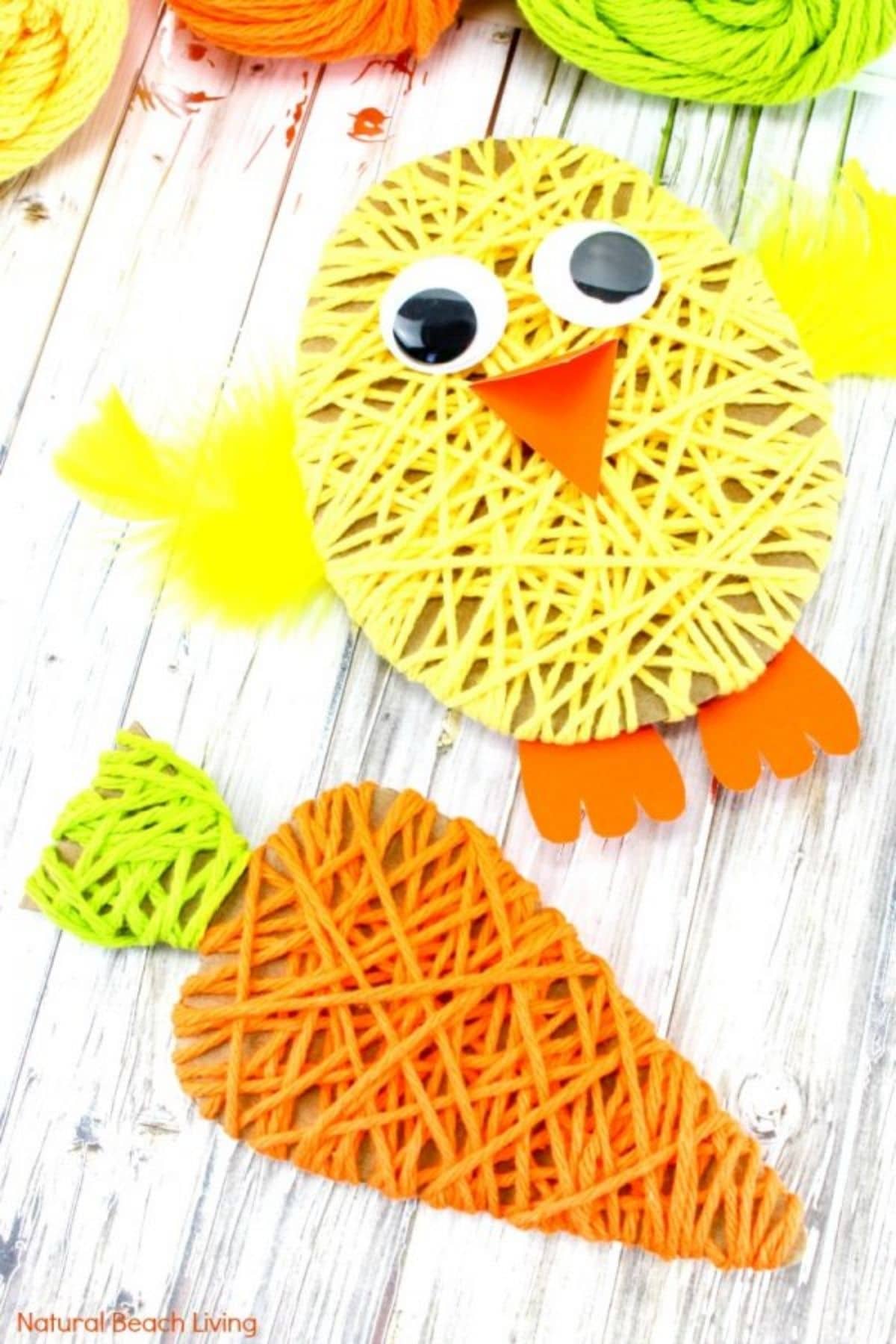 Create fun yarn Easter crafts using cardboard cutouts and yarn to create fun Easter shapes.
Kids will have fun making all sorts of Easter themed decorations with this craft. You can make bunnies, flowers, eggs, carrots, chicks!
Easter Egg Sun Catchers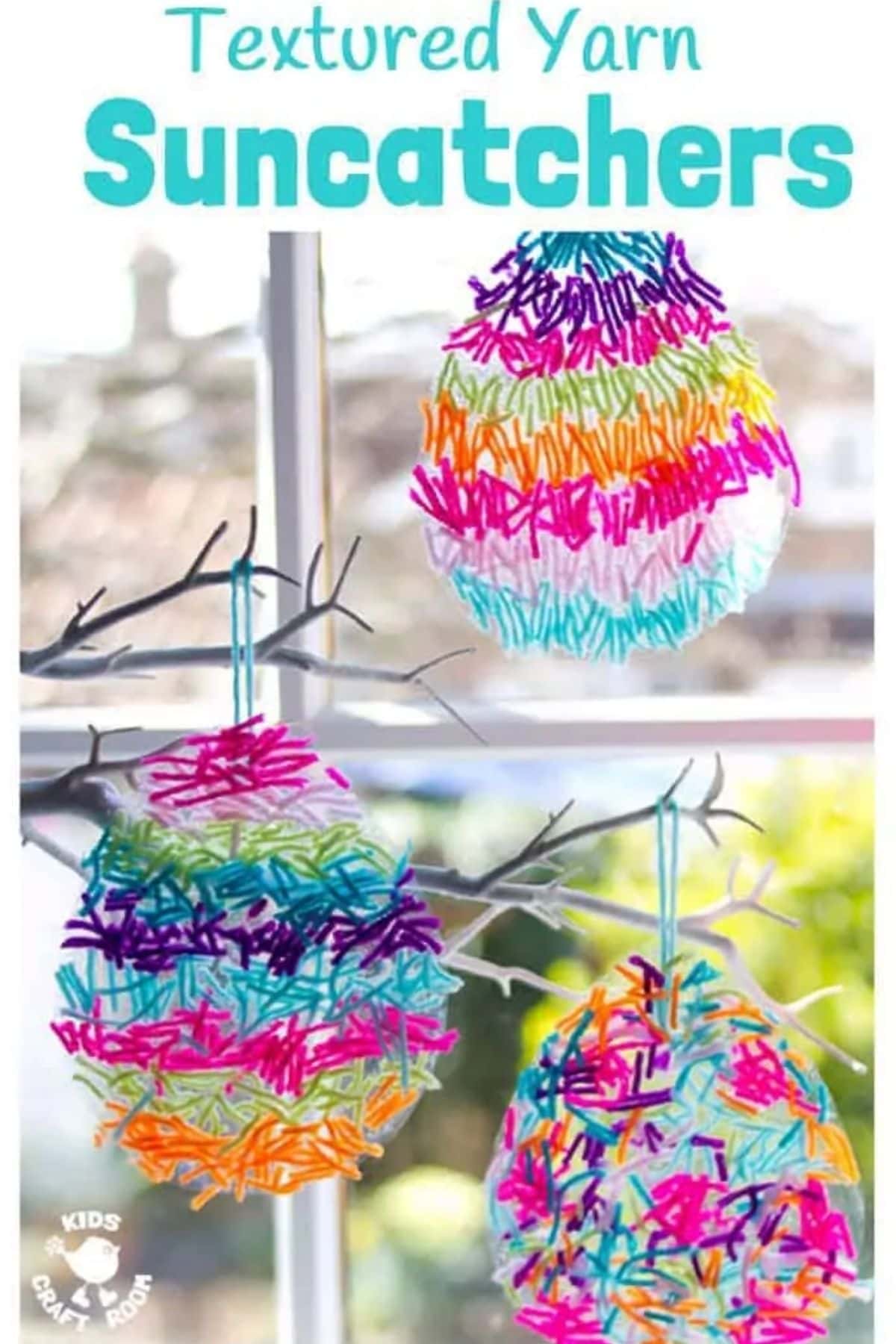 These Easter egg suncatchers are one of my favorite Easter craft ideas on this list! They're really easy to make and so much fun to look at.
The make fun and cheery Easter décor too when strung up in the windows!
Young kids and older kids alike will love making these!
Recycled Cup Spring Chick
This fun craft idea turns recycled K cups into Easter crafts!
With just a bit of paint, some craft glue and a few details made from googley eyes, felt and feathers, they make adorable Easter themed characters.
They created a cute little yellow chick, a little bunny and a carrot all from the recycled cups!
This could be done with any old plastic cups of your choosing. I like the idea of making things and turning them into place holders for the kids and filling them with Easter candy!
Crystal Easter Egg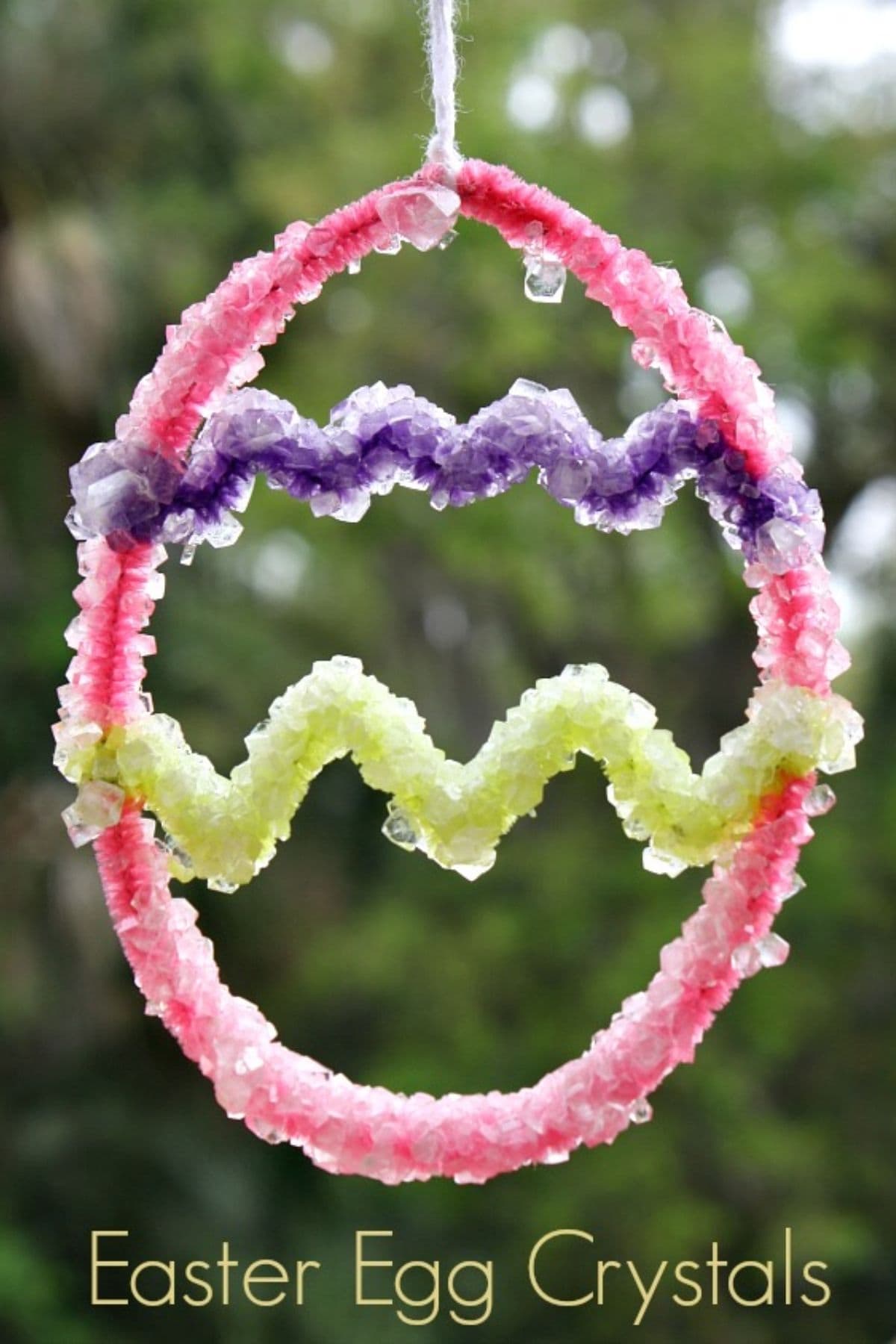 This fun Easter egg crystal craft mixes two fun ideas. It's a cool science project that's also pretty Easter decor!
The kids will get a kick out of making these and watching the crystals grow around their Easter egg frame.
We hope you have a happy Easter and enjoy your Easter crafting did.