St. Patrick's Day Word Search
Today we have a free printable St. Patrick's Day word search just for you! It's a fun St. Patrick's day activity that's quick and easy with no fuss.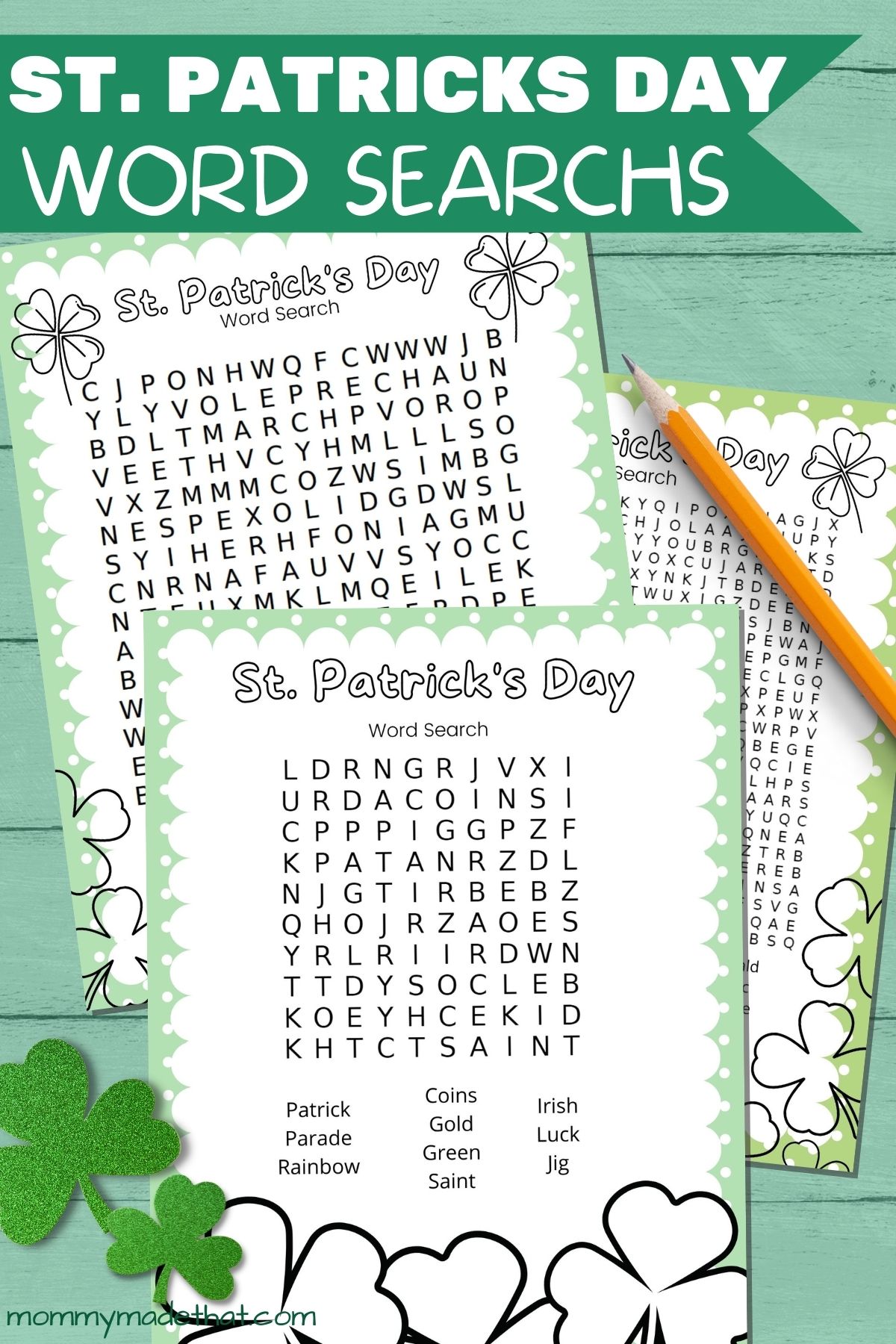 If you're looking for a new word search puzzle to do, we've got just the one.
With St. Patrick's day around the corner, this is the perfect little activity to download and print, and it's completely free! After all, who doesn't love free printables.
Since we love word searches around here and have several free ones on this site.
We designed these ones with fun shamrock templates and four leaf clover patterns that can double to be used as a coloring activity.
How to Download the Word Search Game
We made this one super easy. To grab the word search just click on the link of the word search puzzle you want and it should download a printable PDF file in a new window.
From there you can just hit print and begin finding as many hidden words as you can.
Don't just click on the photo and print the word search. For clearer quality, make sure to download the PDF file.
This word search puzzle is for personal use only, but may be used for classroom use as well. This cannot be used for commercial use. But feel free to download the printable as many times as you like.
We have a few different levels of difficult for our word searches.
Hard Word Search for Adults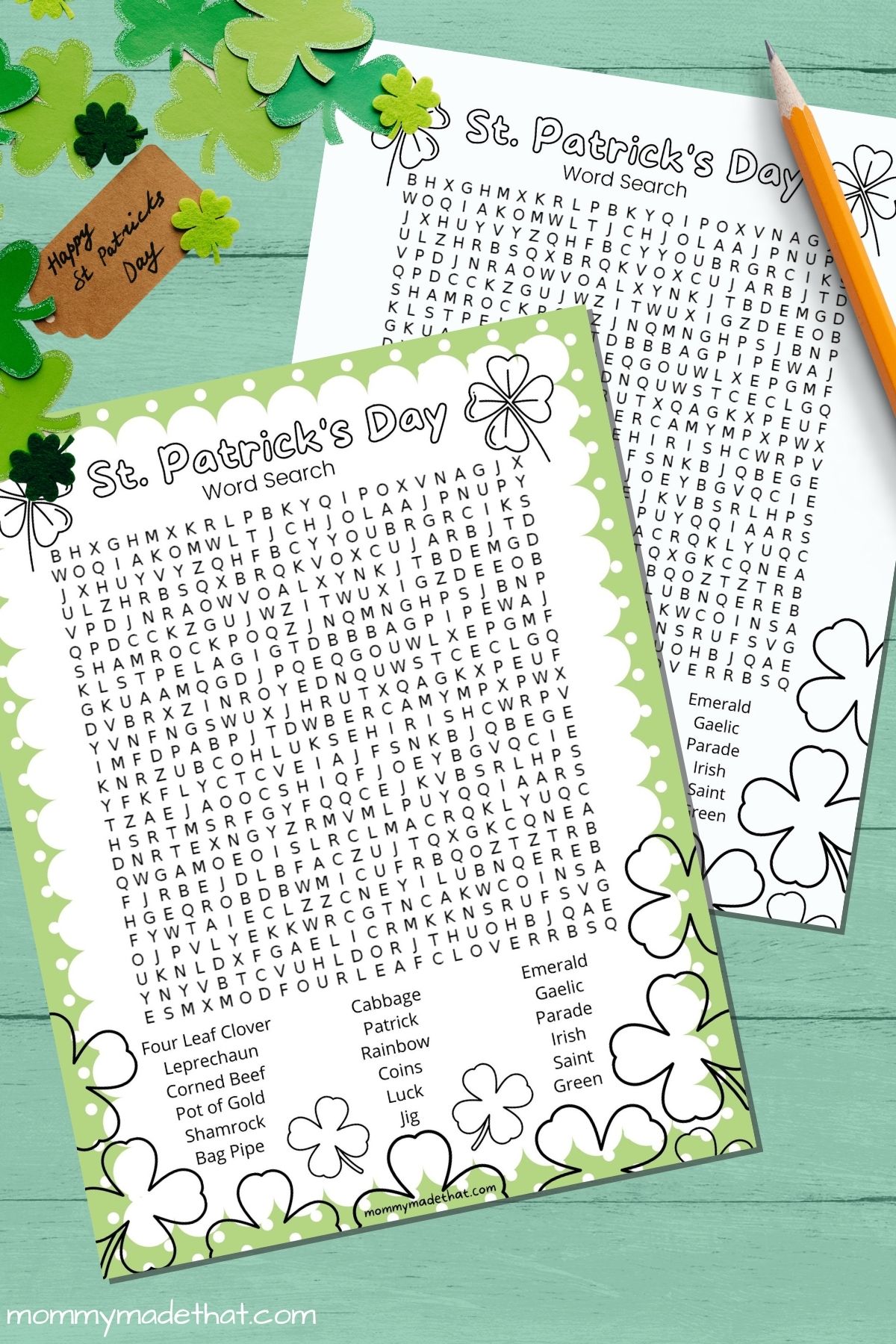 Our first of the word search puzzles is a more difficult puzzle for adults. It's contains more words to search for.
For each of the puzzles we have a color edition of the word search along with a black and white printable if you don't have a colored printer or just want to save ink.
We also make sure to throw in an answer key, just in case you get stuck finding the words.
Grab the Hard Difficulty St. Patrick's day word search here.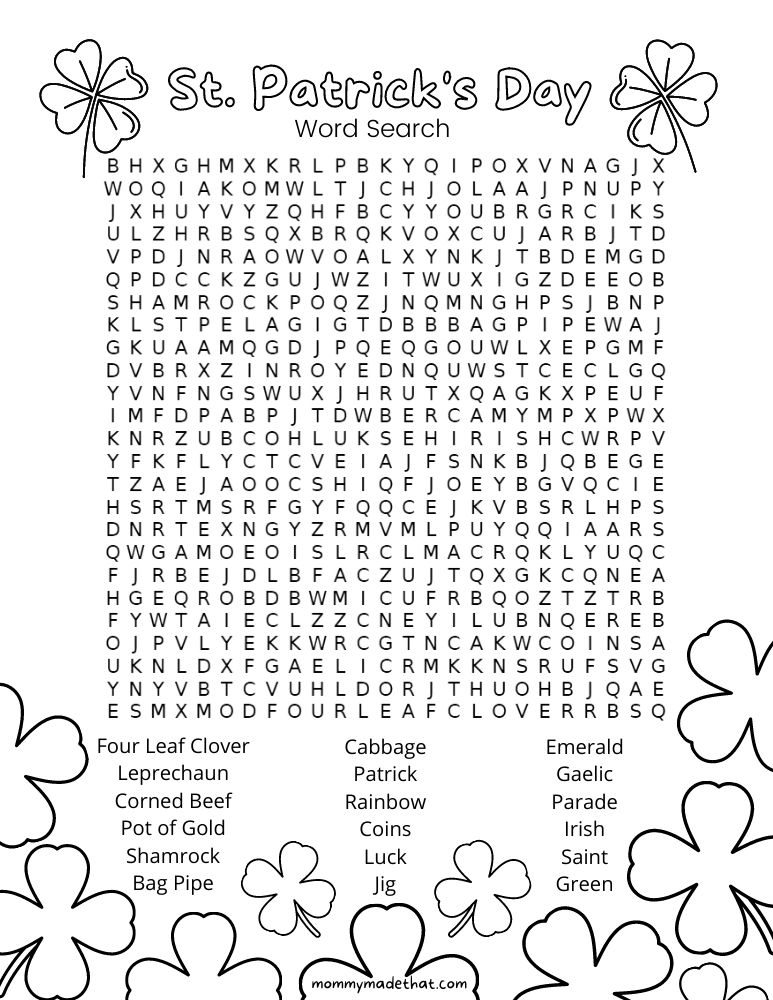 Medium Difficulty Word Search Puzzle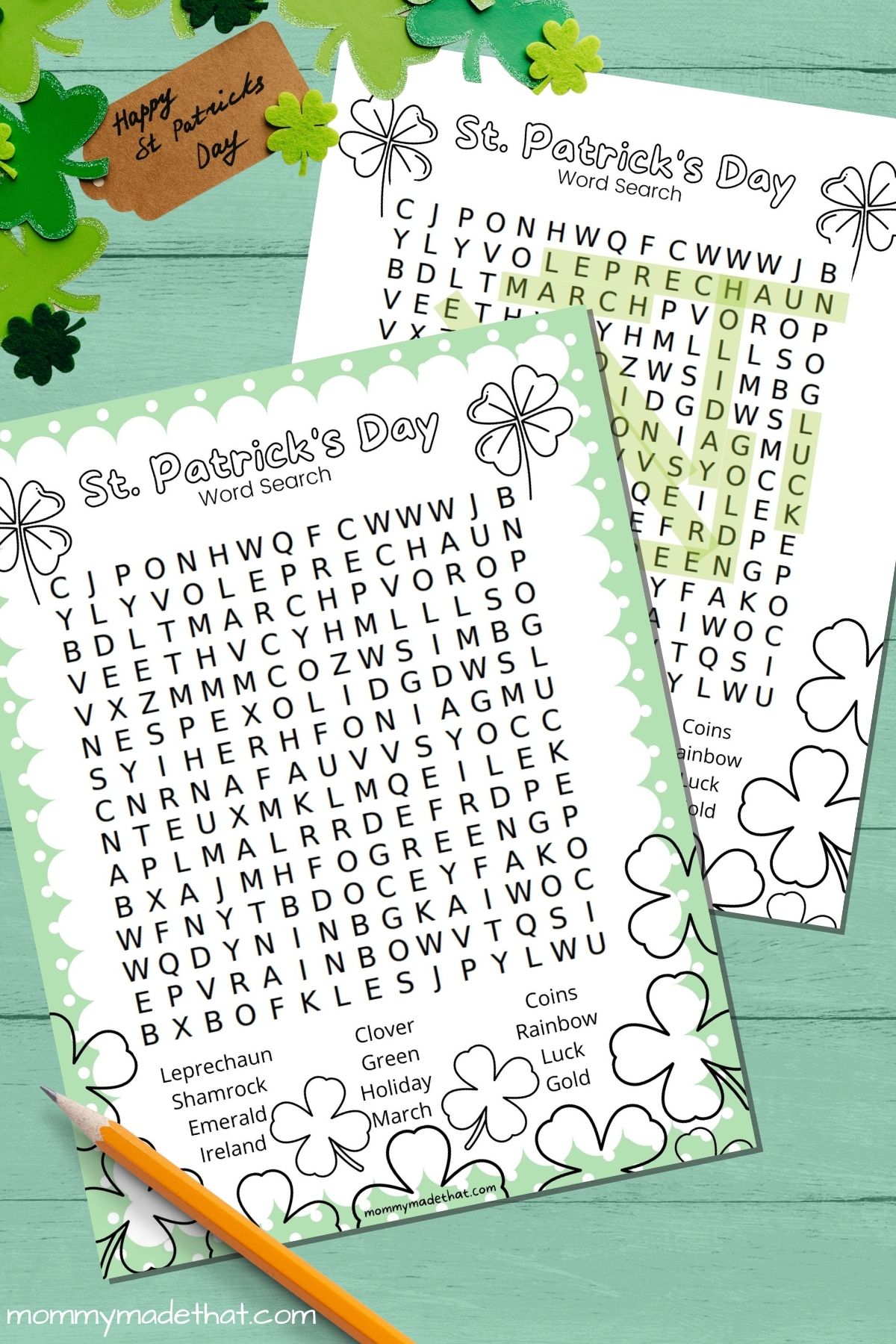 This second word search contains lots of fun St. Patrick's day. Kids and grown ups alike will enjoy finding as many words as possible in this puzzle.
Grab the medium difficulty St. Patty's day word search here.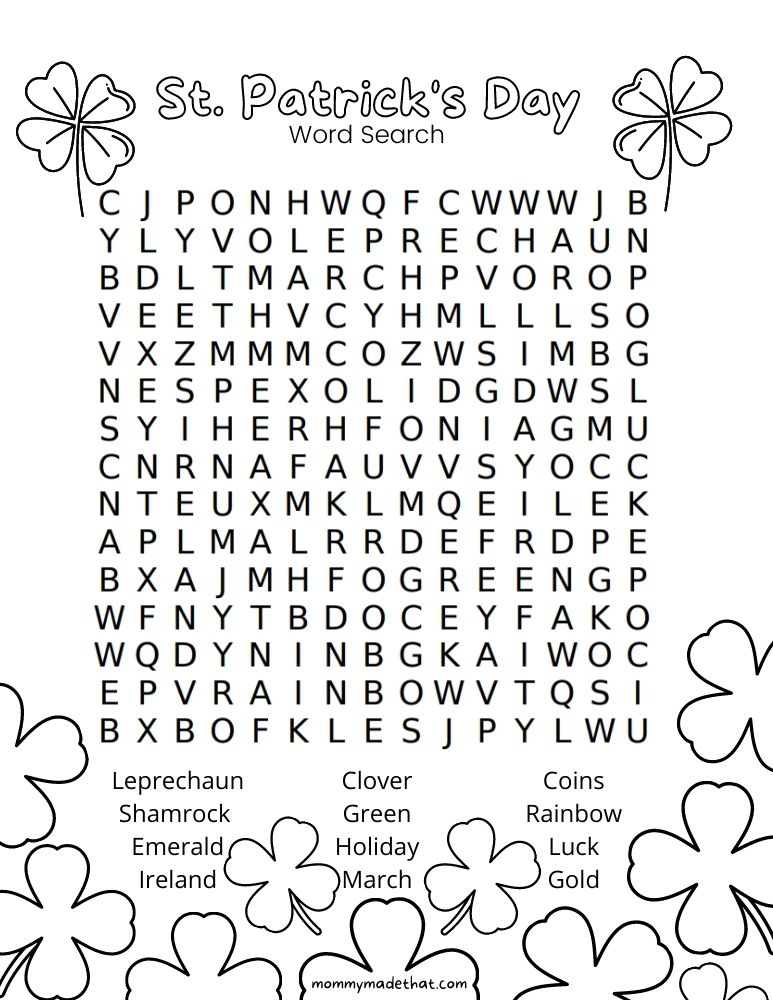 Kid's St. Patrick's Day Word Search Puzzle
Our last free printable is one made specifically for children. This is an easy word search. It's perfect to help kids learn spelling skills.
Plus its just a fun holiday activity.
Grab the kids St. Patrick's day word search here.
We hope you enjoy solving these word search puzzles as much as we enjoyed making them.