Today we have these free printable Easter egg templates!
They're perfect to use as Easter egg coloring pages, to use as templates and outlines for crafts or as cutouts.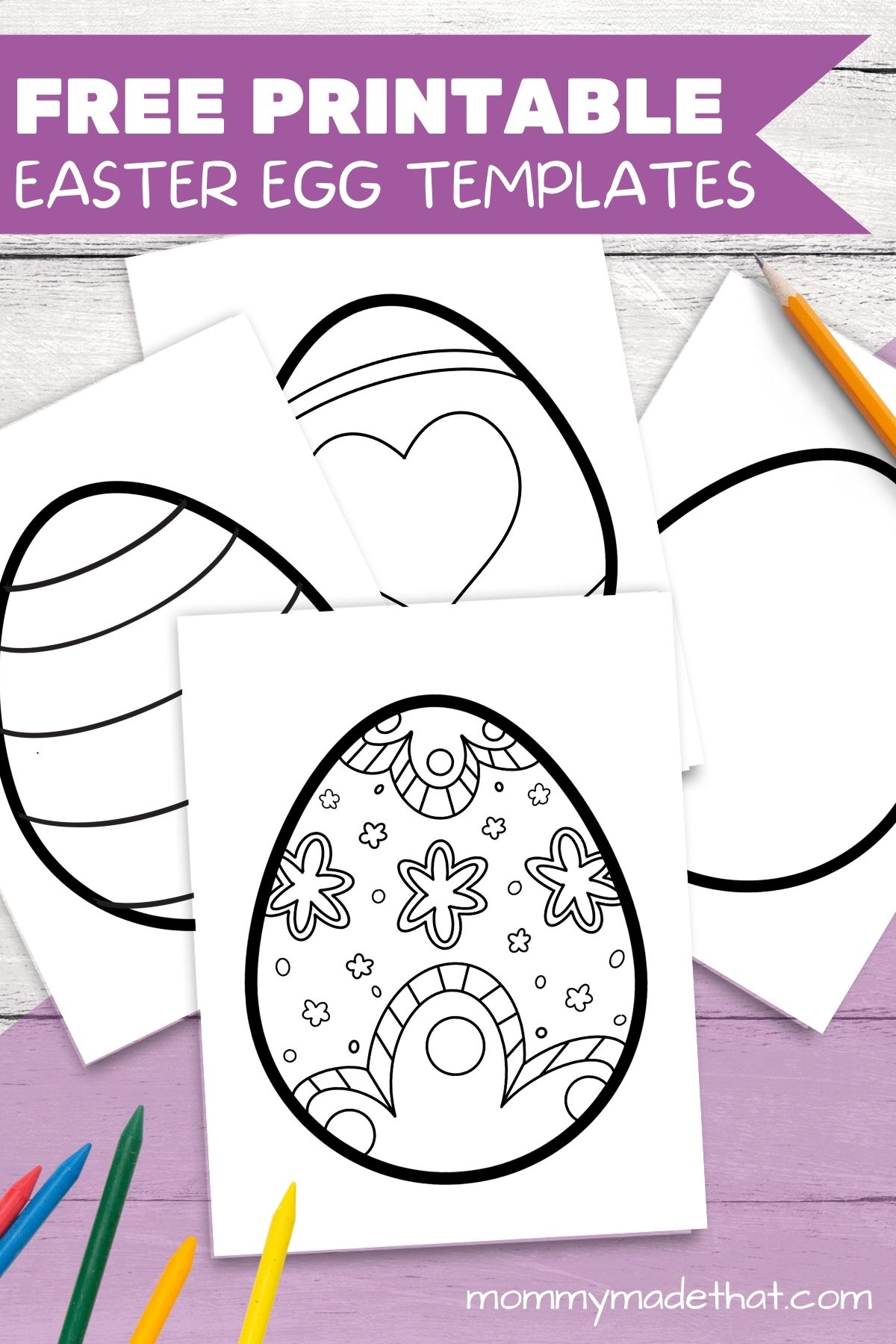 Getting ready for Easter is always a lot of fun. Fun Easter crafts for kids, finding cool ways to dye eggs, setting up the Easter decor.
It's easy to get carried away with all the fun activities.
However, if you're looking for some free Easter egg templates, then this post is right up your alley! After all, who doesn't love some free printables?
There are lots of options here so you can pick whichever one suits your needs best. These are some of our favorite Easter printables and just so versatile.
You'll be able to all sorts of templates and Easter egg patterns for everything from traditional designs to more creative ones.
We've got tons of fun free Easter printables, and be sure to grab our some of our Easter bunny templates as well! They pair perfectly with Easter eggs.
How to Download the Templates
To download the printable PDF files, simply click on the links below of the templates you want to print out.
Don't click the picture and print from there, the quality won't be good. Instead just click the link. It'll open up a new window and you should be able to print from that page pretty easily.
These printables are for personal use or classroom use only. Not for commercial use. But feel free to print off as many copies as you like!
Large Easter Egg Coloring Pages
These large Easter egg templates are perfect for using as Easter coloring pages.
Although we have lots of gorgeous Easter Egg Coloring Pages here.
We have 10 different egg patterns to choose from, from our blank egg shape template to simple designs to pretty, more complicated designs.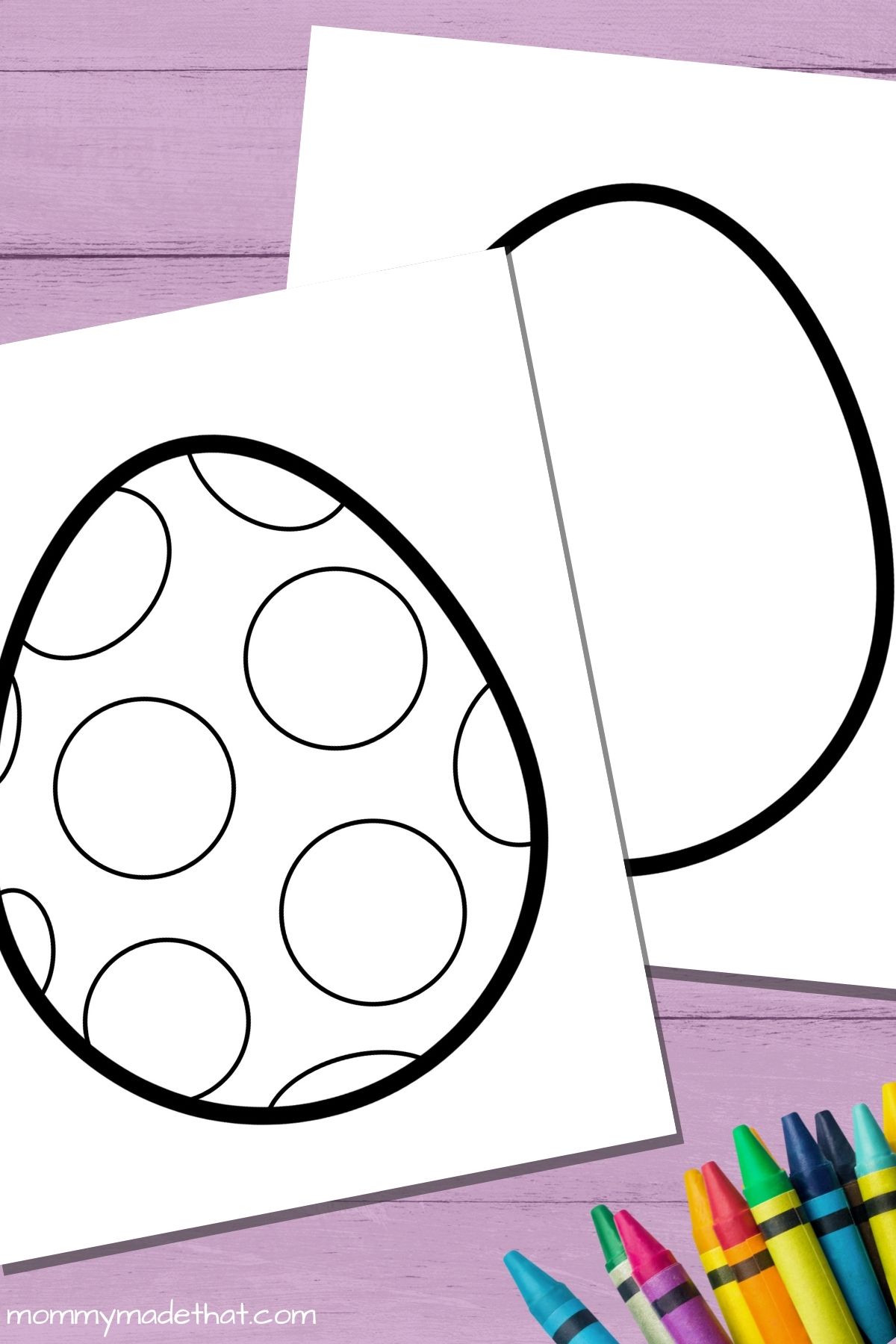 We've got a completely blank egg template which is perfect for letting kids creativity run wild. And ones with polk a dots, stripes and all sorts of fun easter egg patterns.
These ones are some of our more basic patterns, but they're perfect for younger kids to color and decorate.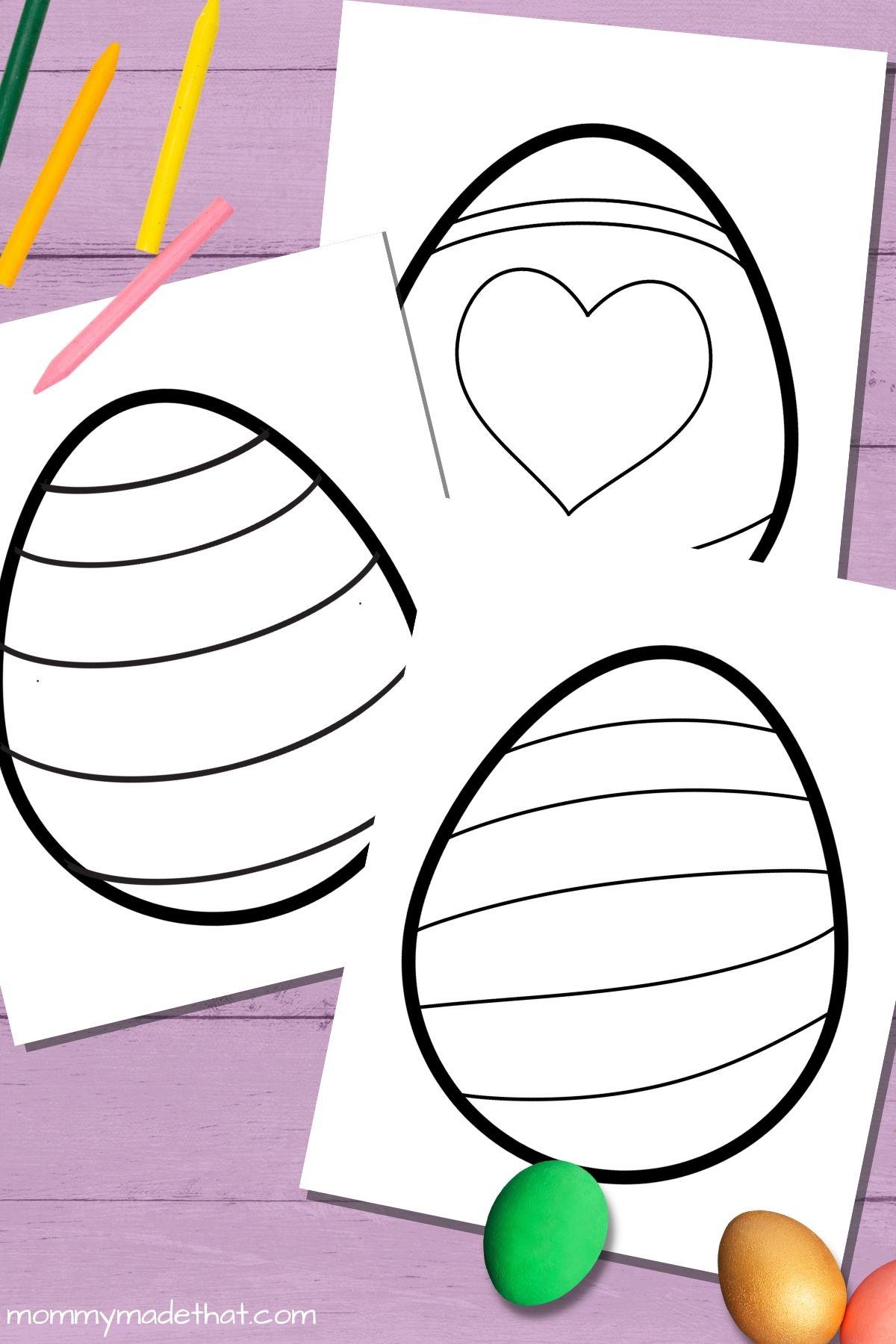 These are our more complex designs. They're my personal favorite and make the best Easter egg coloring pages.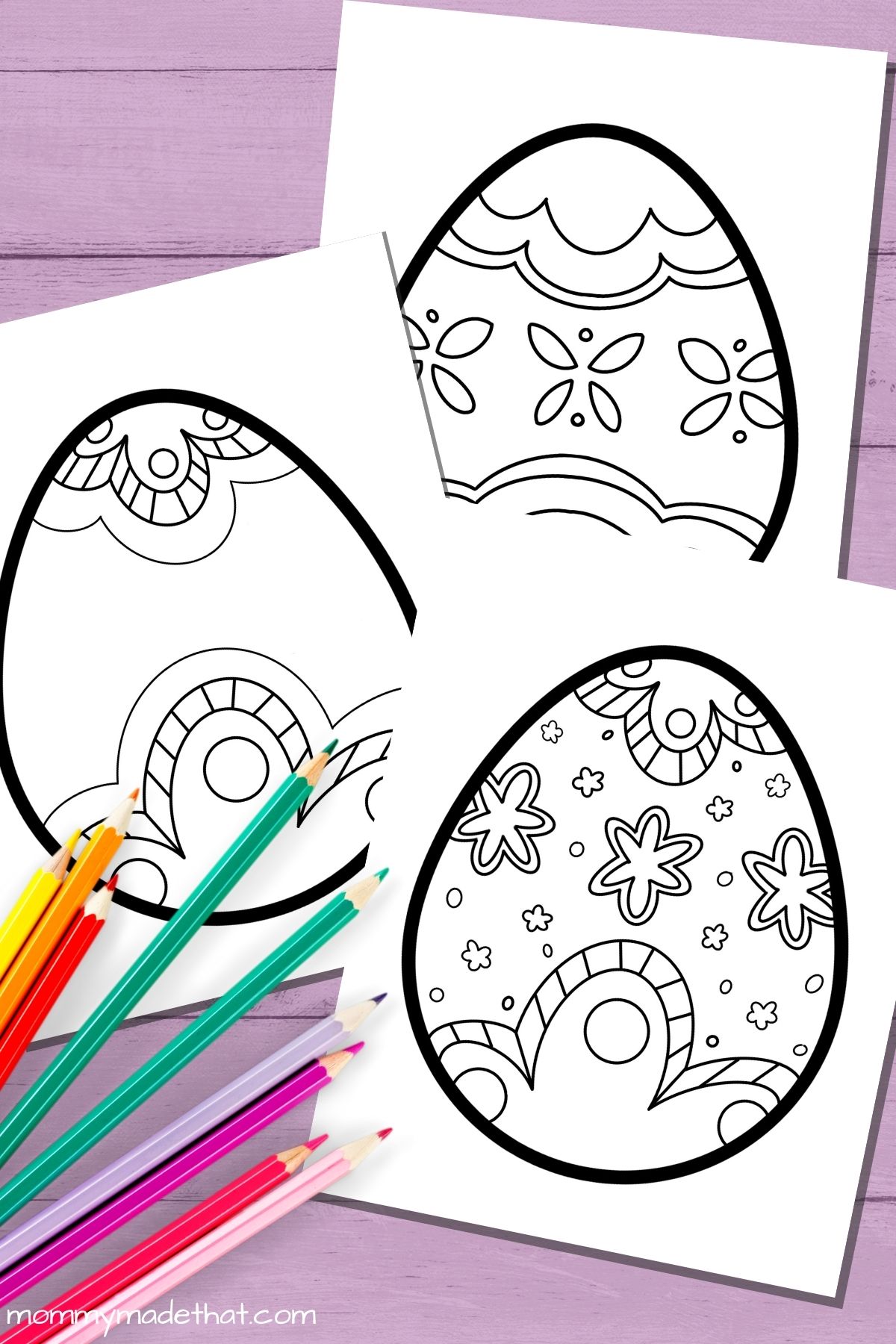 You can grab all the large printable Easter eggs here.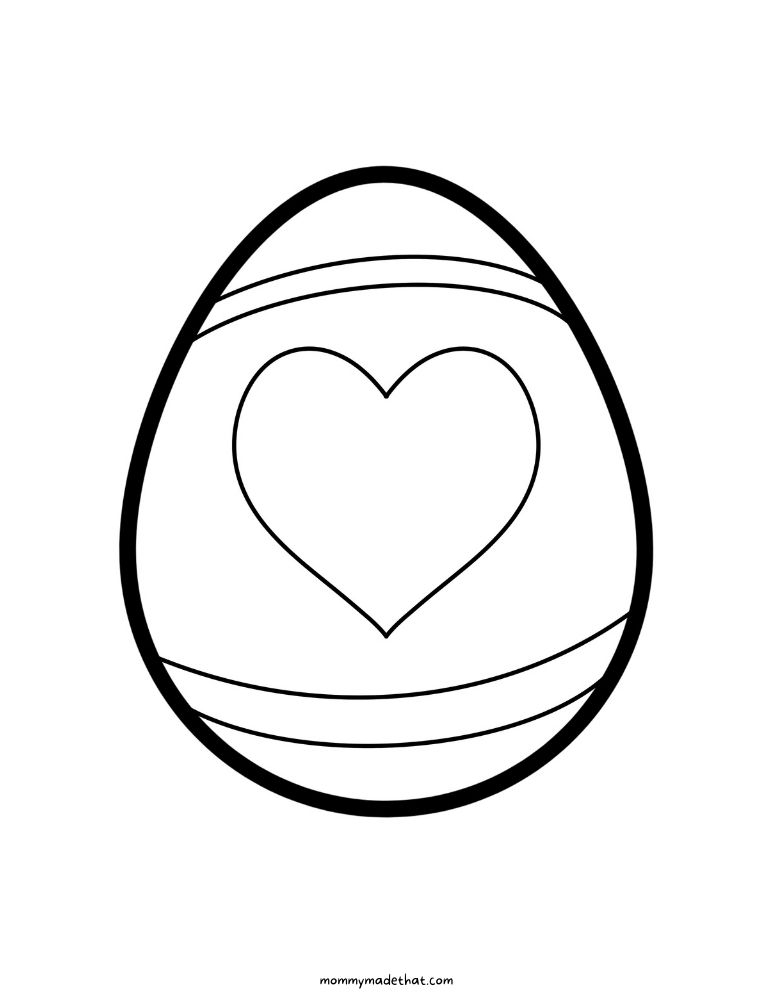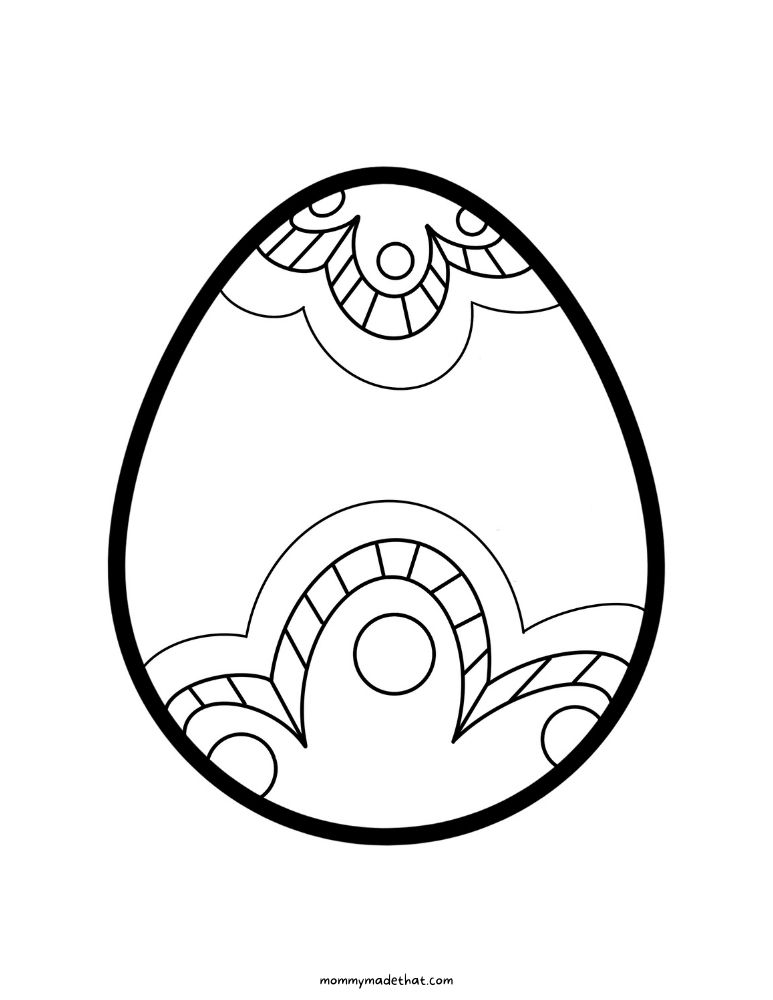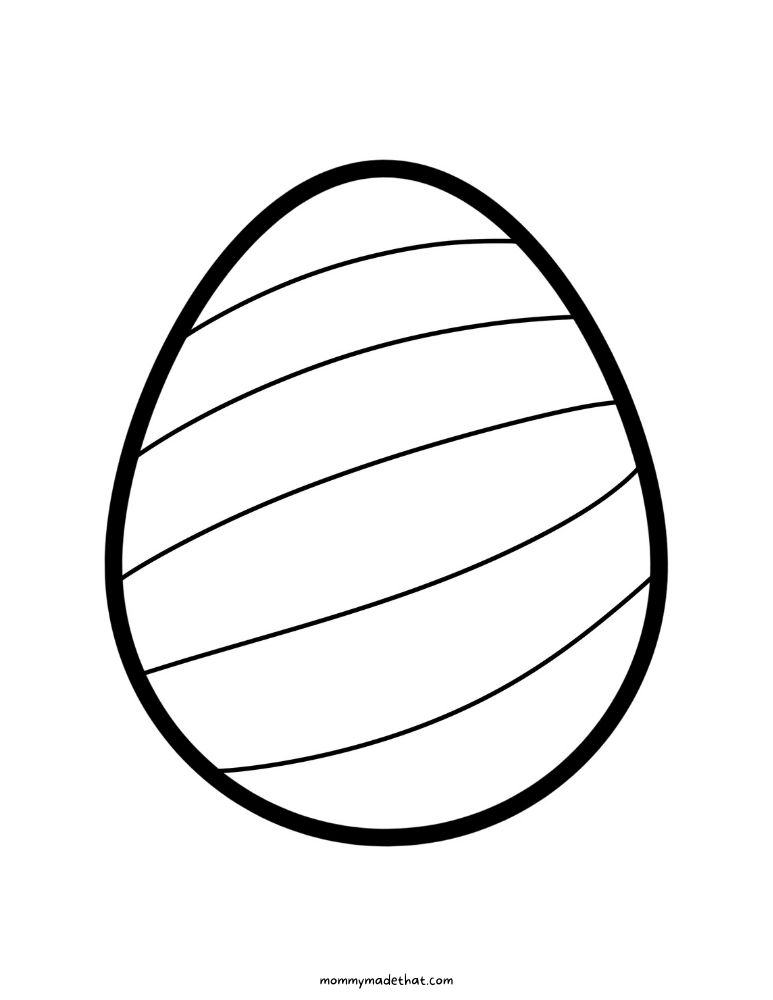 Small Easter Egg Templates
If your wanting smaller Easter eggs then we've also got these small sized templates. We included the basic designs along with pretty eggs too.
They're perfect for using in crafts or as decorations.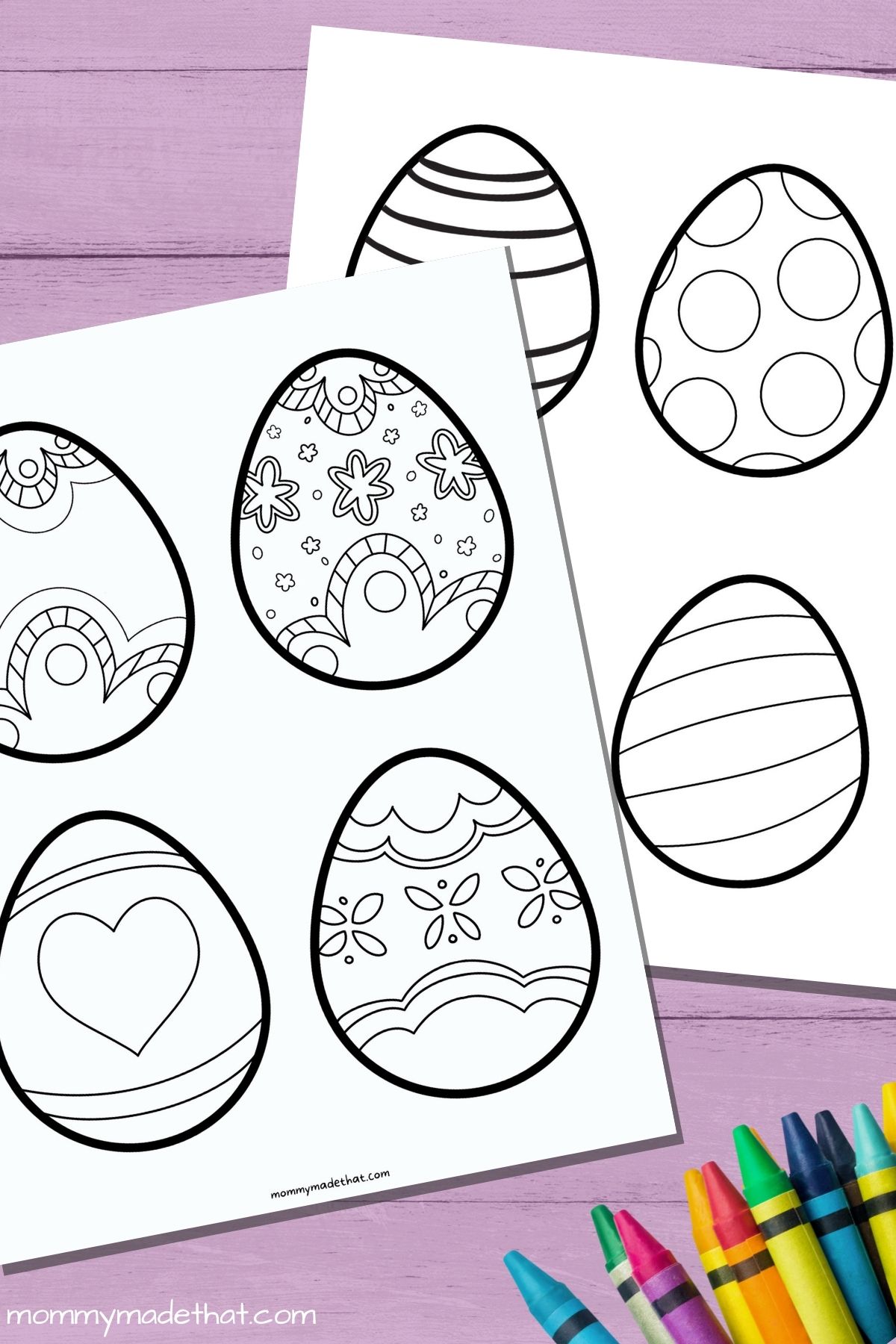 You can grab our small printable Easter egg templates here.
Blank Egg Templates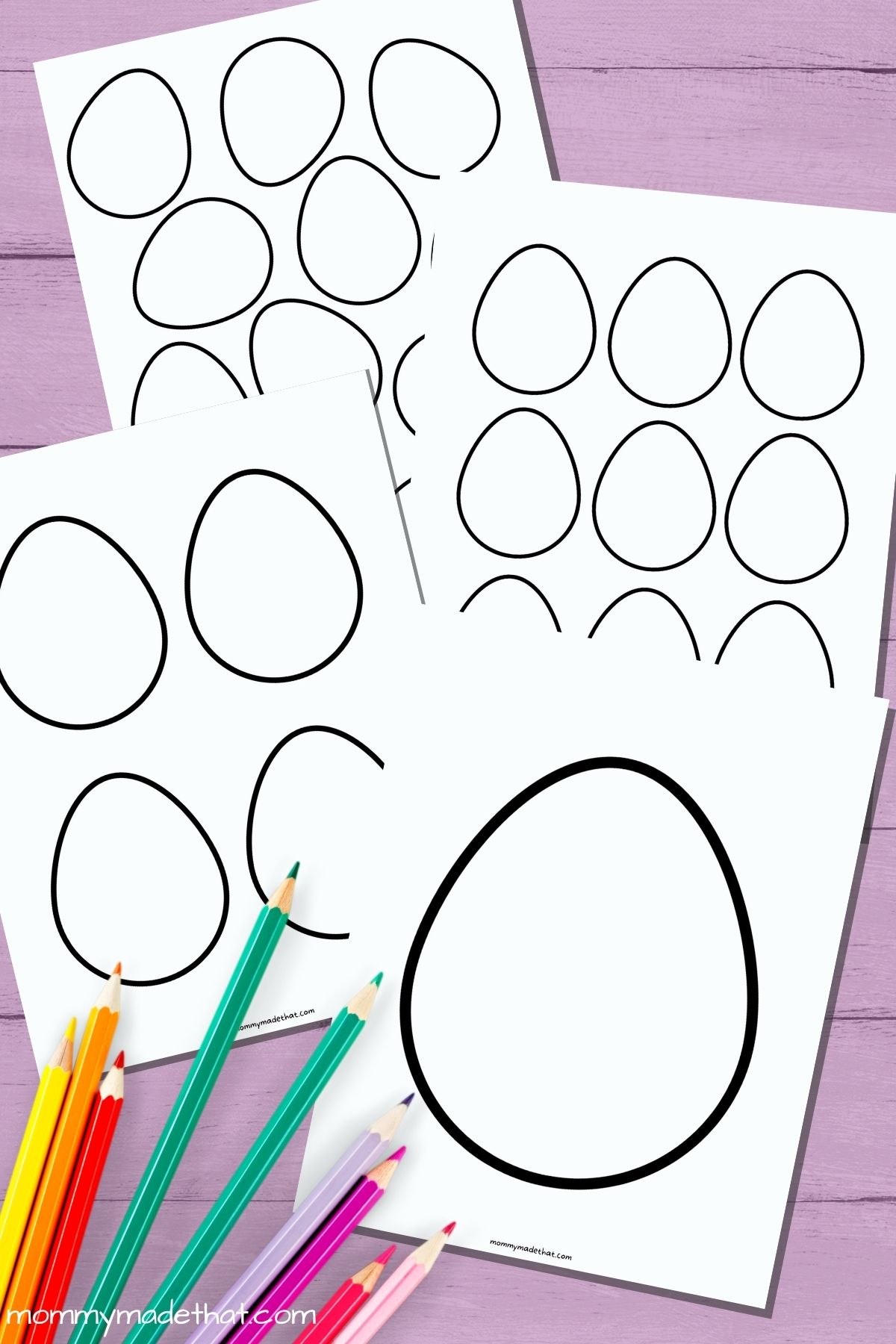 Finally, if you want plain, blank Easter egg templates, we've got plenty of those too!
We included a large egg template, smaller egg stencil printables and then one with several on one page.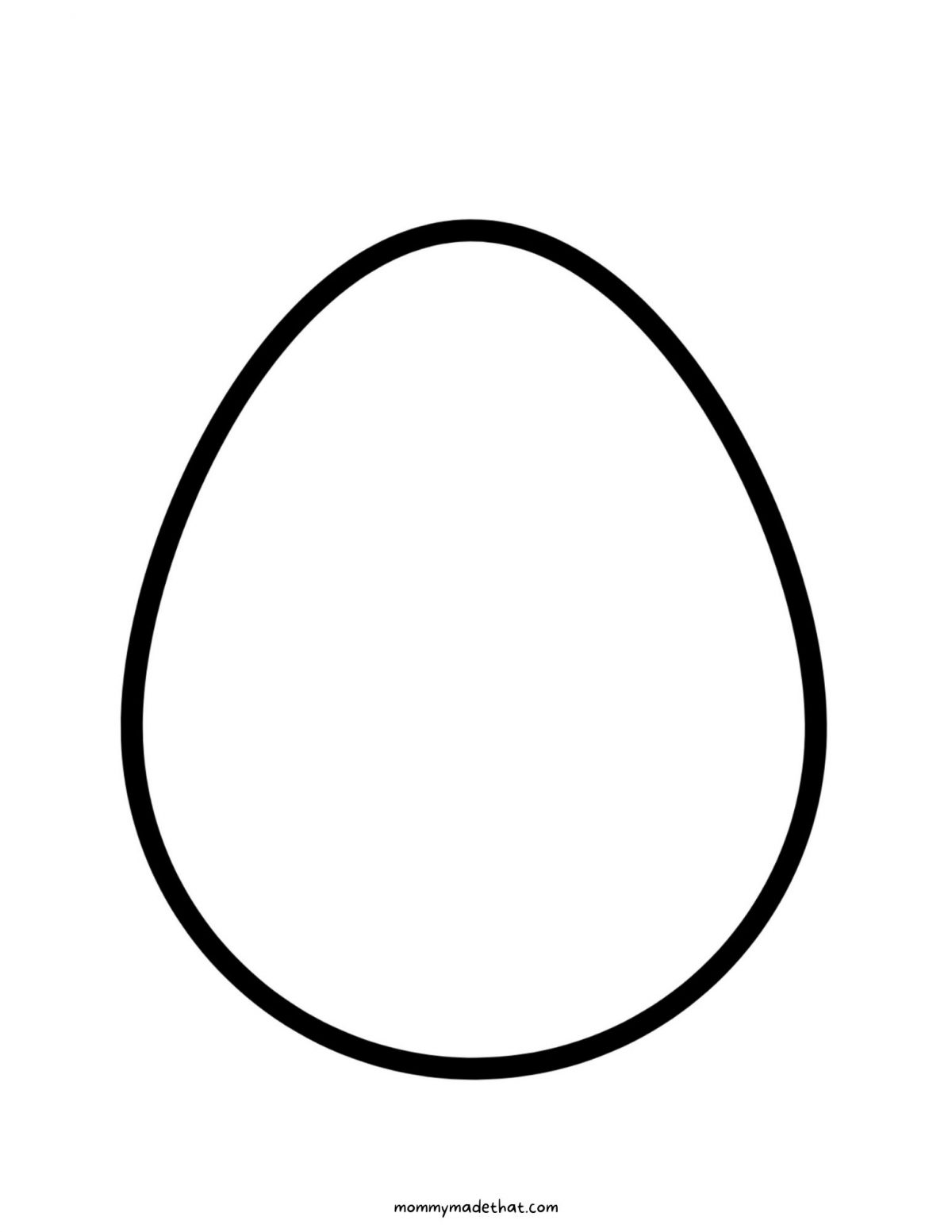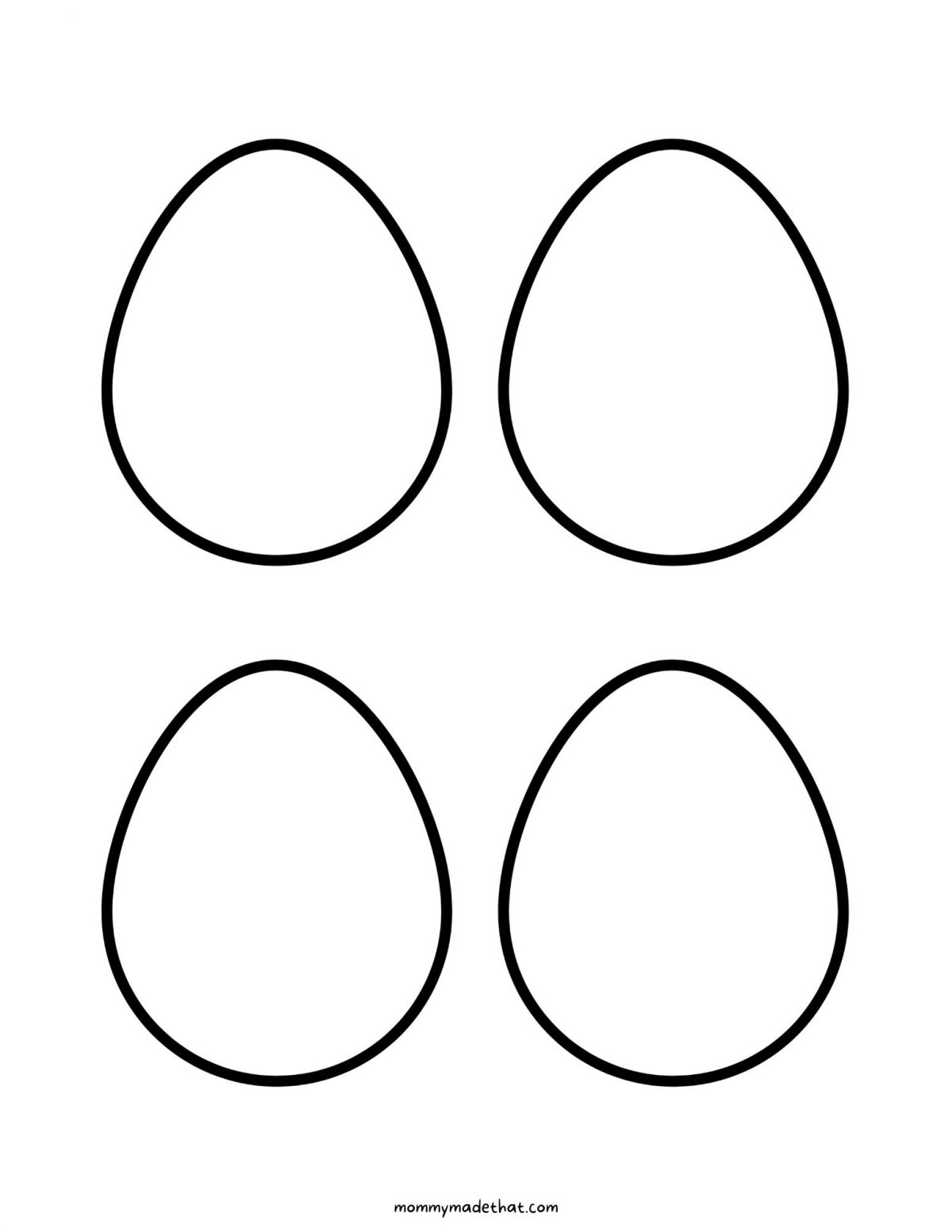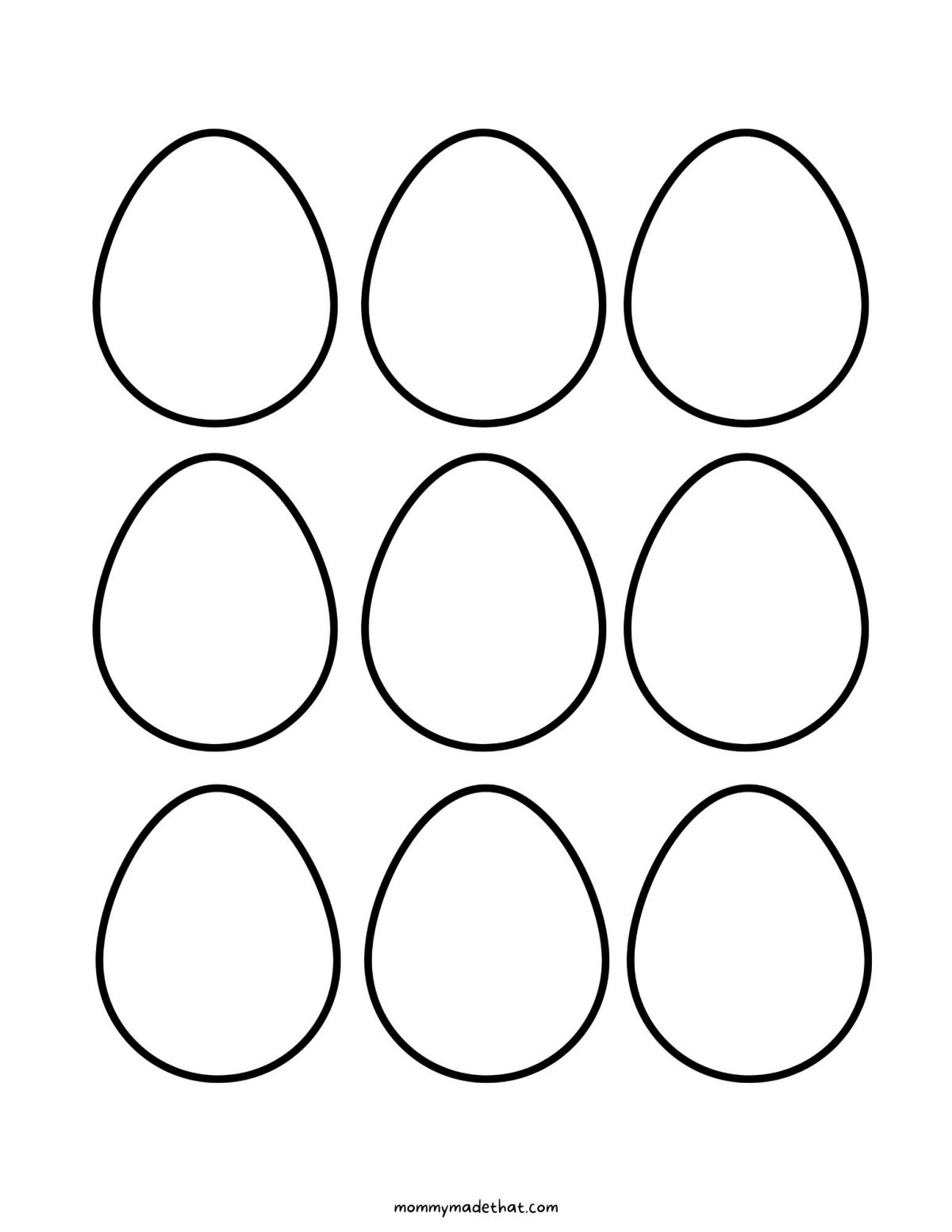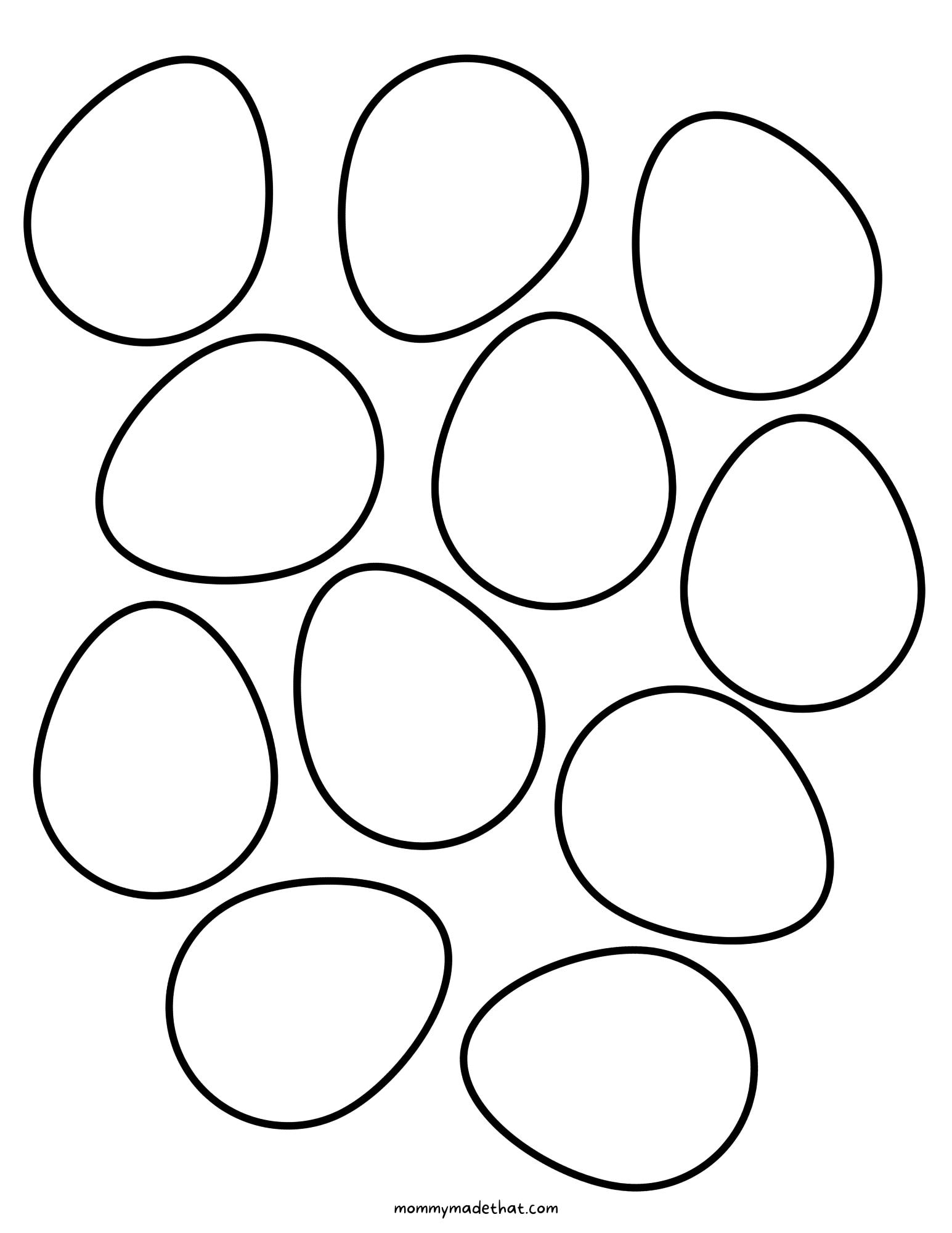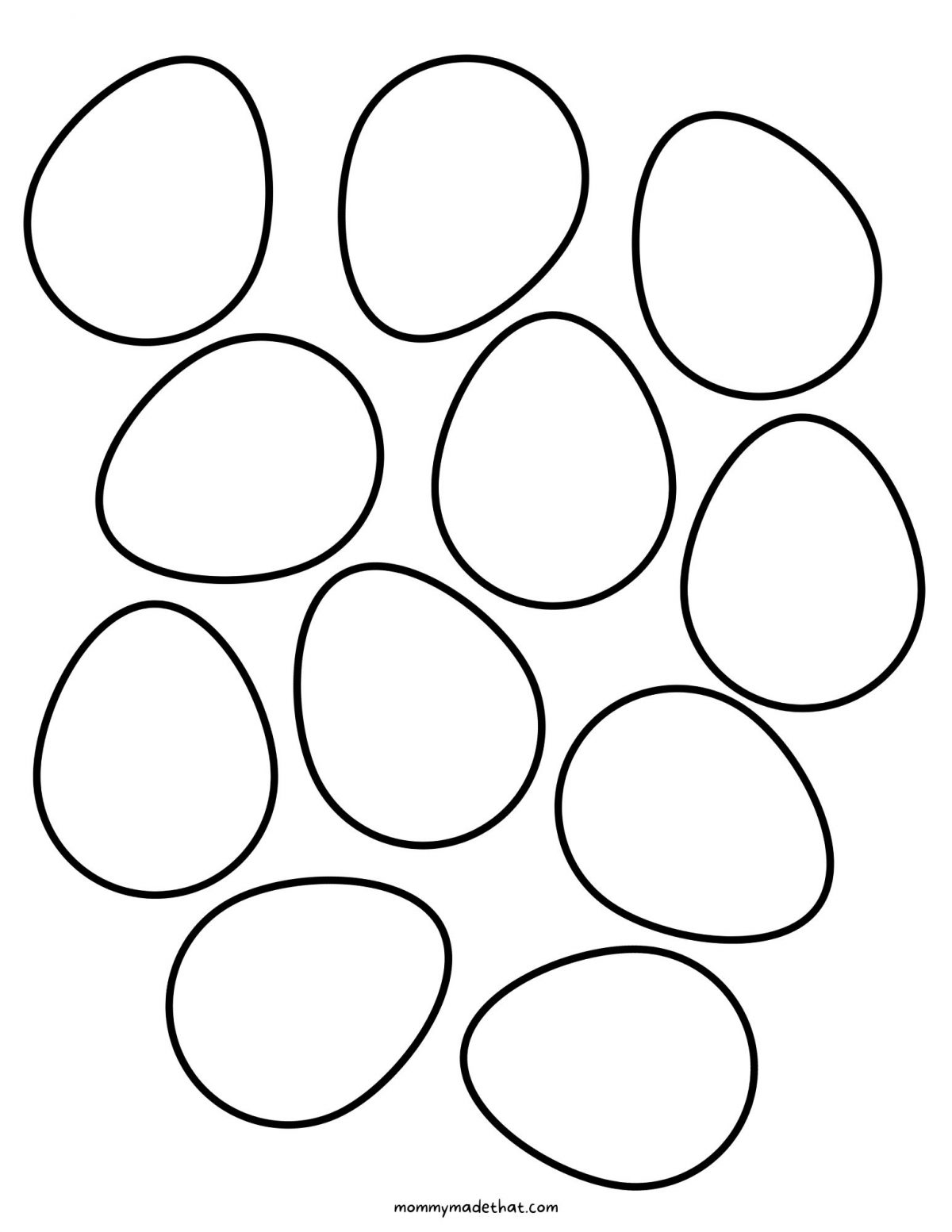 Grab the blank egg templates here.
Ideas for Using the Egg Templates
There are tons of ways to use these egg templates. One of the most popular ways is to decorate the Easter eggs.
You can do this using crayons, markers, water colors, acrylic paints or any other of your favorite mediums to play with.
If your brave, you can also break out the glue and glitter! I promise you it'll add an extra flair that will thrill any sparkle lover. Just make sure to have the vacuum handy...
But one of the best activities by far is just breaking out all of the art supplies and letting them go crazy decorating their eggs.
This activity is great for developing fine motor skills and is loved by both younger and older kids.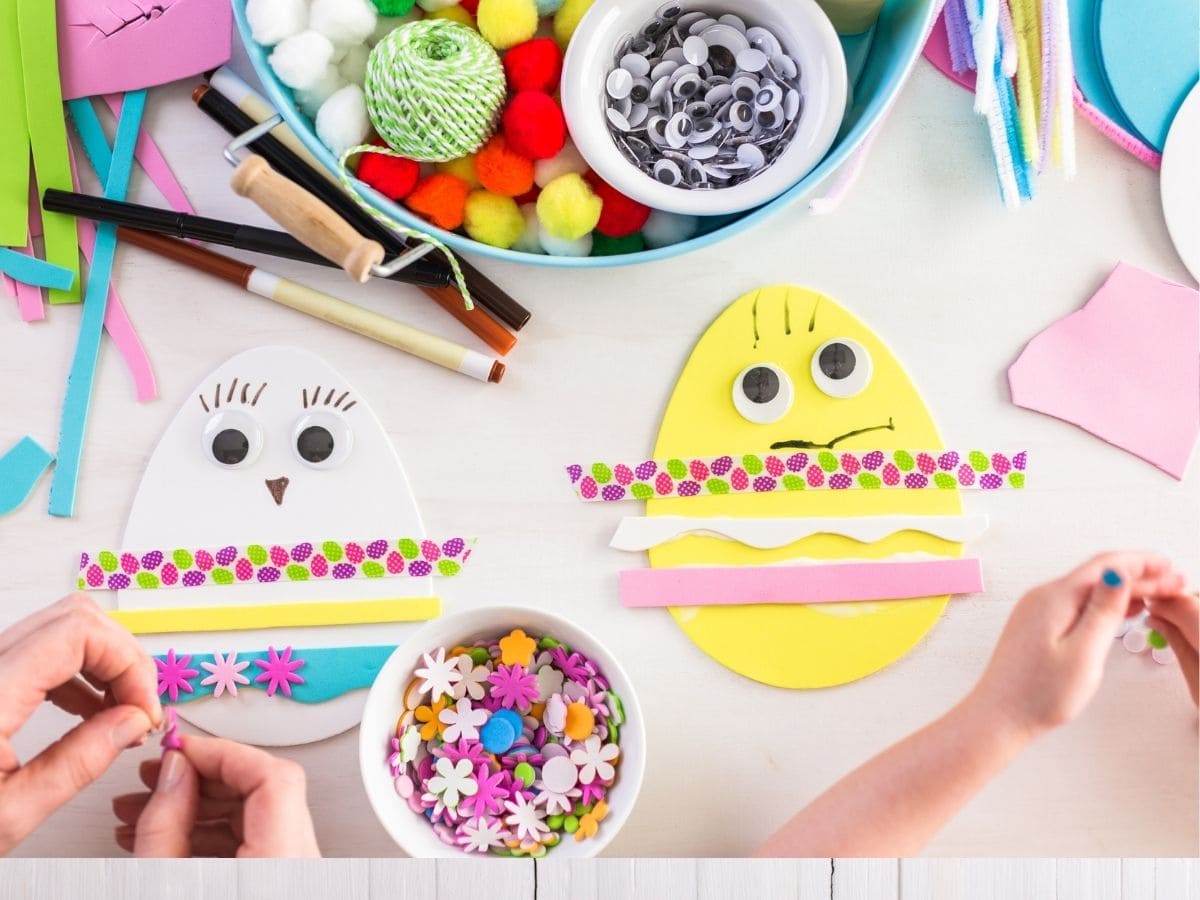 These templates are also great for all sorts of various Easter craft projects and Easter activities.
You can also make fun quilled Easter eggs. Which is where we used the Easter egg template and decorated it with beautiful pieces of curled up paper.
One of the easiest crafts is to simply color and decorate the paper eggs and hang them together creating a bunting like this one. You can even pair it with our bunny templates and create a layer egg effect.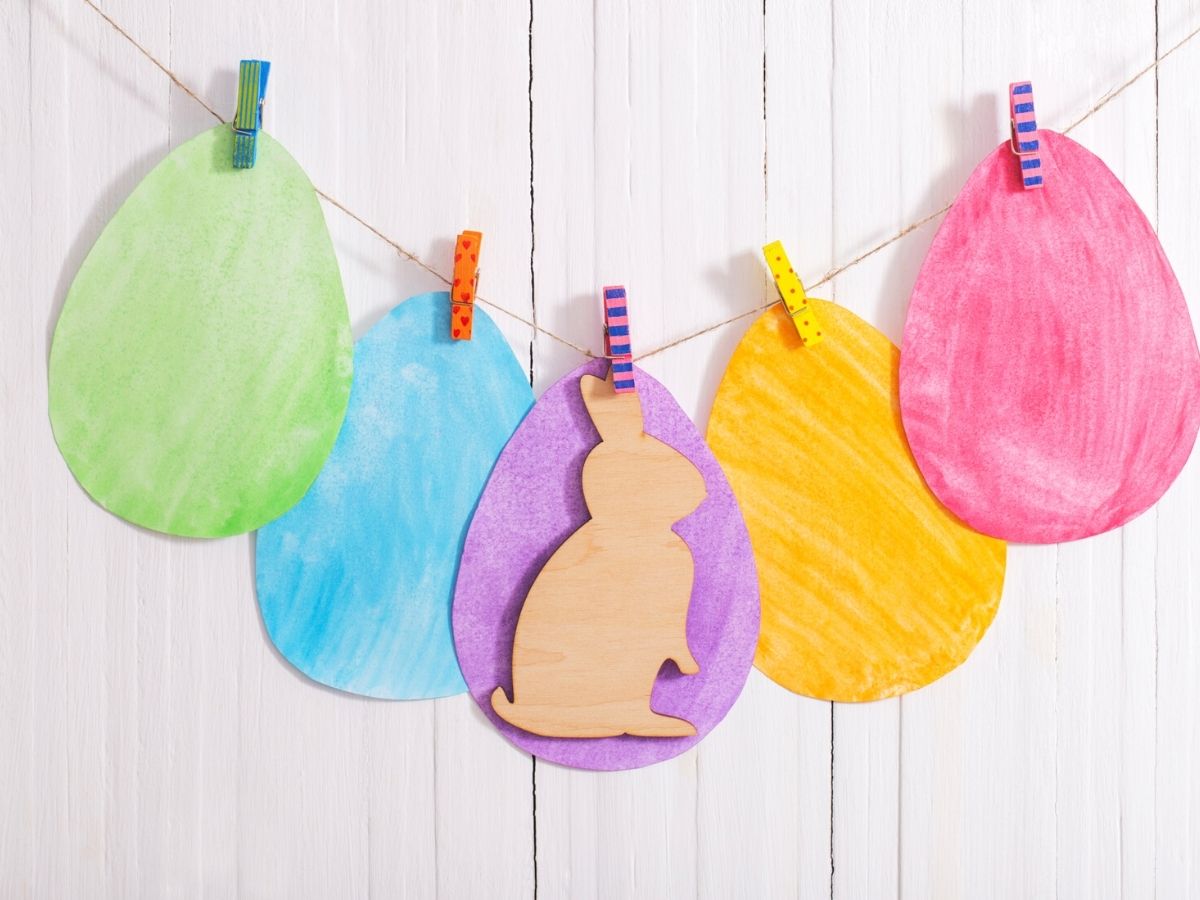 You can use these printables to decorate a small tree and use as Easter decorations.