Free Leaf Templates & Outlines: Tons of Printables!!
Looking for a leaf template printable? We've got tons!! No exaggeration!
You're sure to find just what you need from one of these free printable leaf outlines.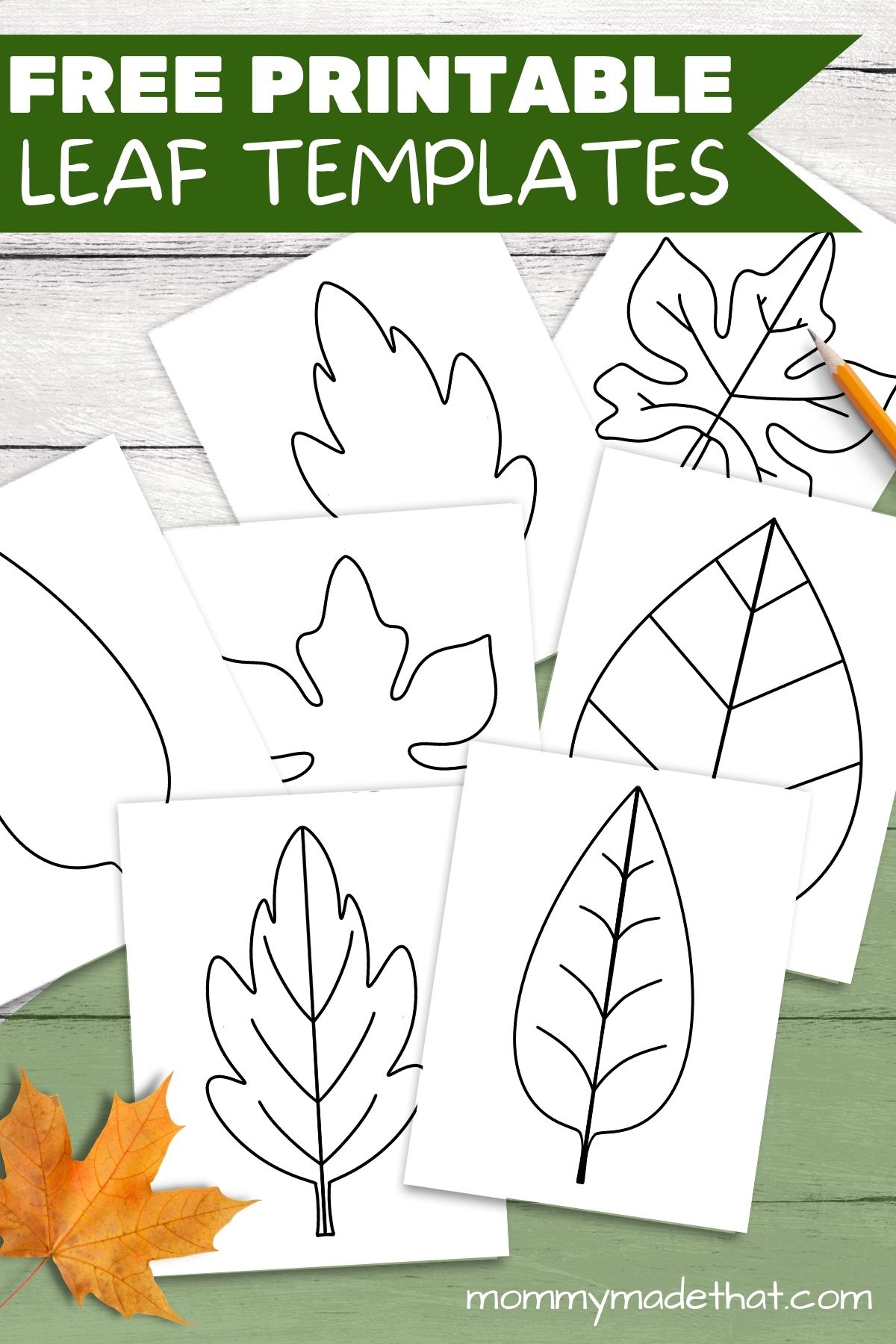 Looking for a fun and easy leaf craft or classroom activity? Our leaf templates are the perfect solution!
With just a few materials, you can transform our templates into beautiful leafy creations.
Best of all, our templates are versatile – you can use them for everything from Autumn decorations to seasonal school projects.
So whatever your leafy needs may be, our leaf patterns are sure to fit the bill!
Creative Ways to Use our Free Leaf Templates
These leaf templates offer various shapes so that you can use them for so many different projects and leaf crafts.
These outlines also make a great leaf stencil printable, perfect for outlining or tracing the leaf shapes.
You can use a small leaf template and print them out on different colored pieces of paper like red and orange to create a pretty leaf border or fall wreath.
Leaf Templates
We have 8 different leaf designs that we offer in both a big leaf template but we also have them in smaller leaves too.
The big ones are perfect for classroom activities or to use as leaf coloring pages. We have included the following leaf patterns:
Oak leaf template
Maple leaf template
Oval leaf templates
And a simple leaf template
We created each leaf to be a blank leaf outline, but included ones with lines and details as well.
Large Leaf Templates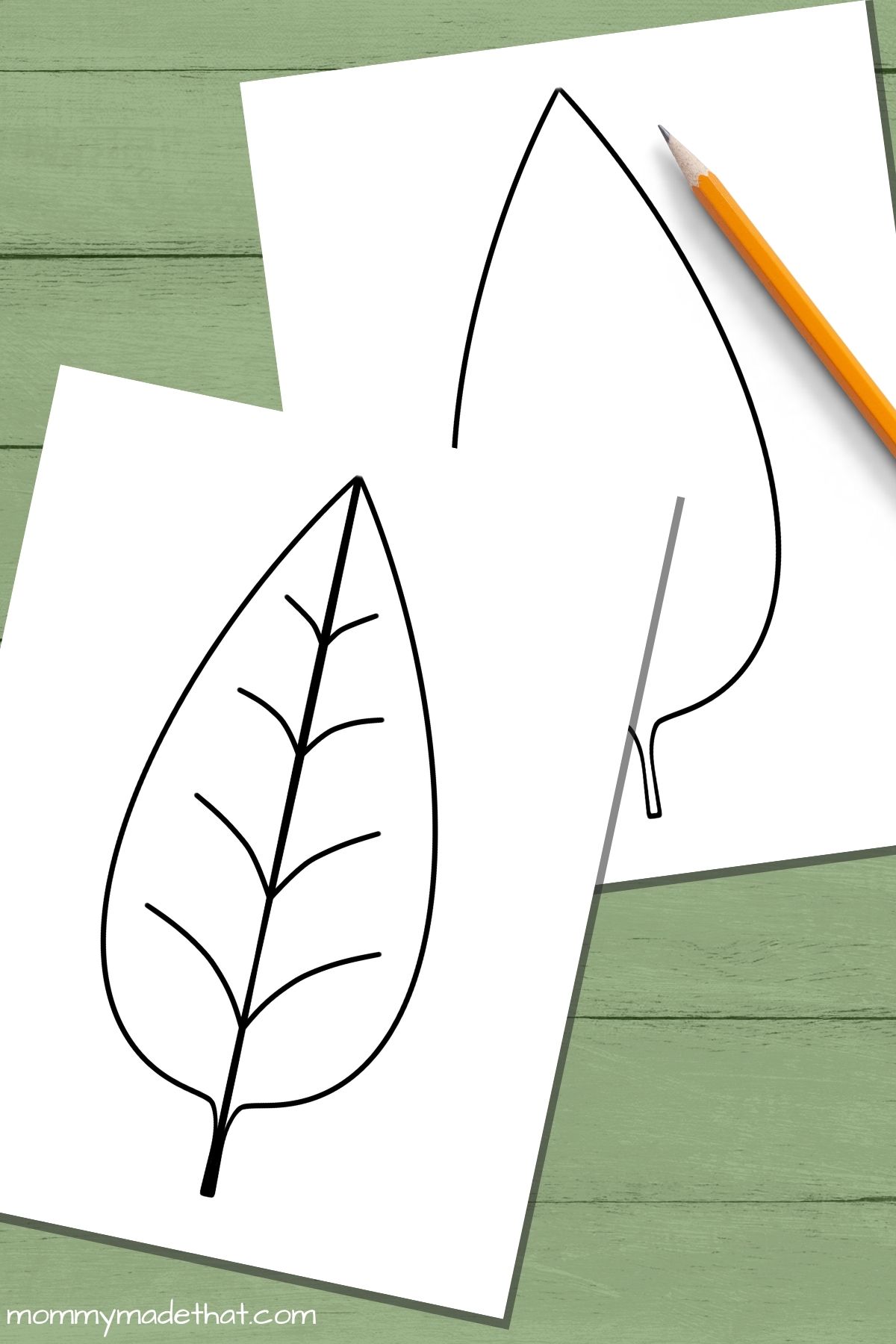 These thin oval shaped leaves are perfect for a simple leaf shape.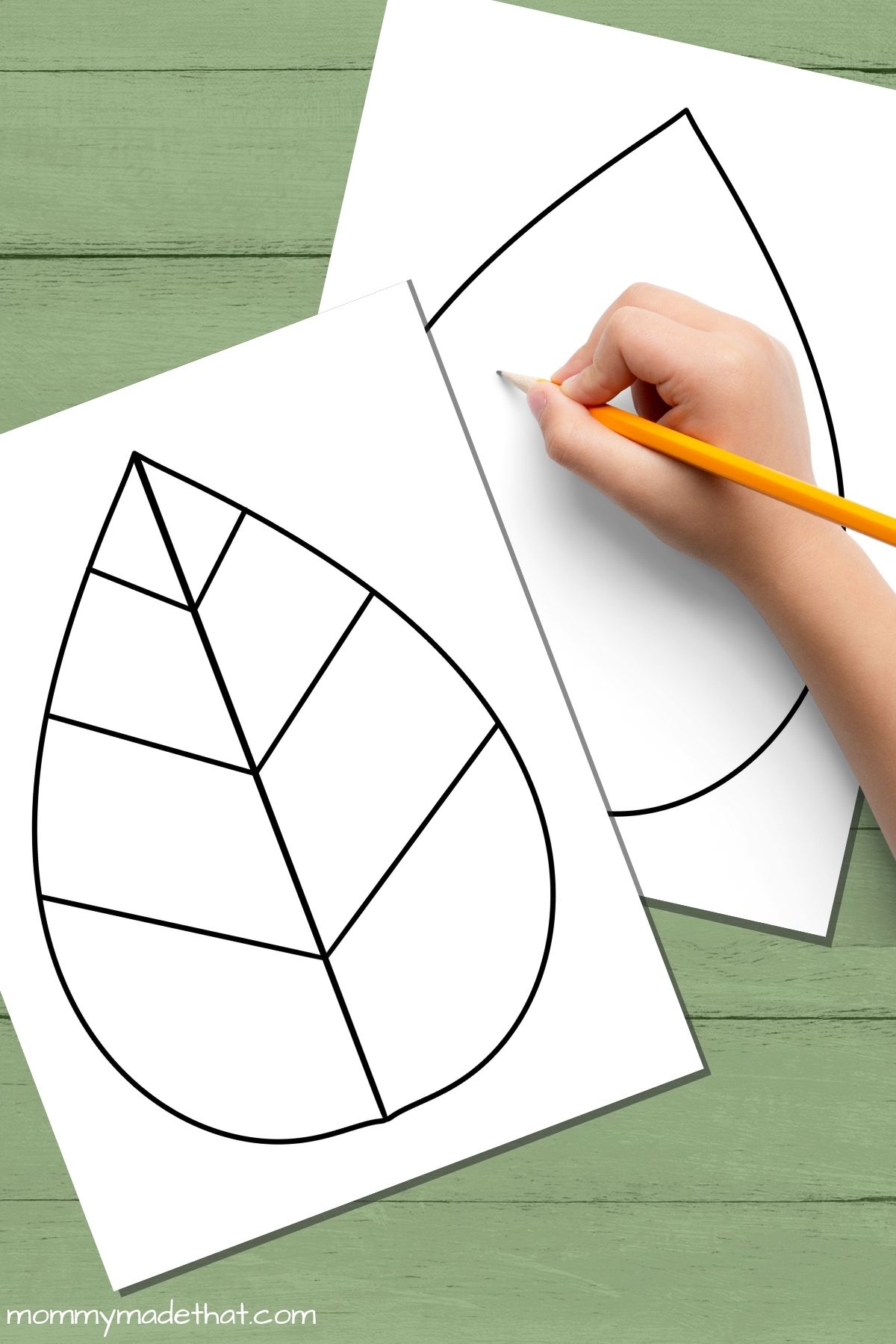 This larger rounder leaf outline is good for school projects and crafts involving writing thing inside the leaf or to make a collage.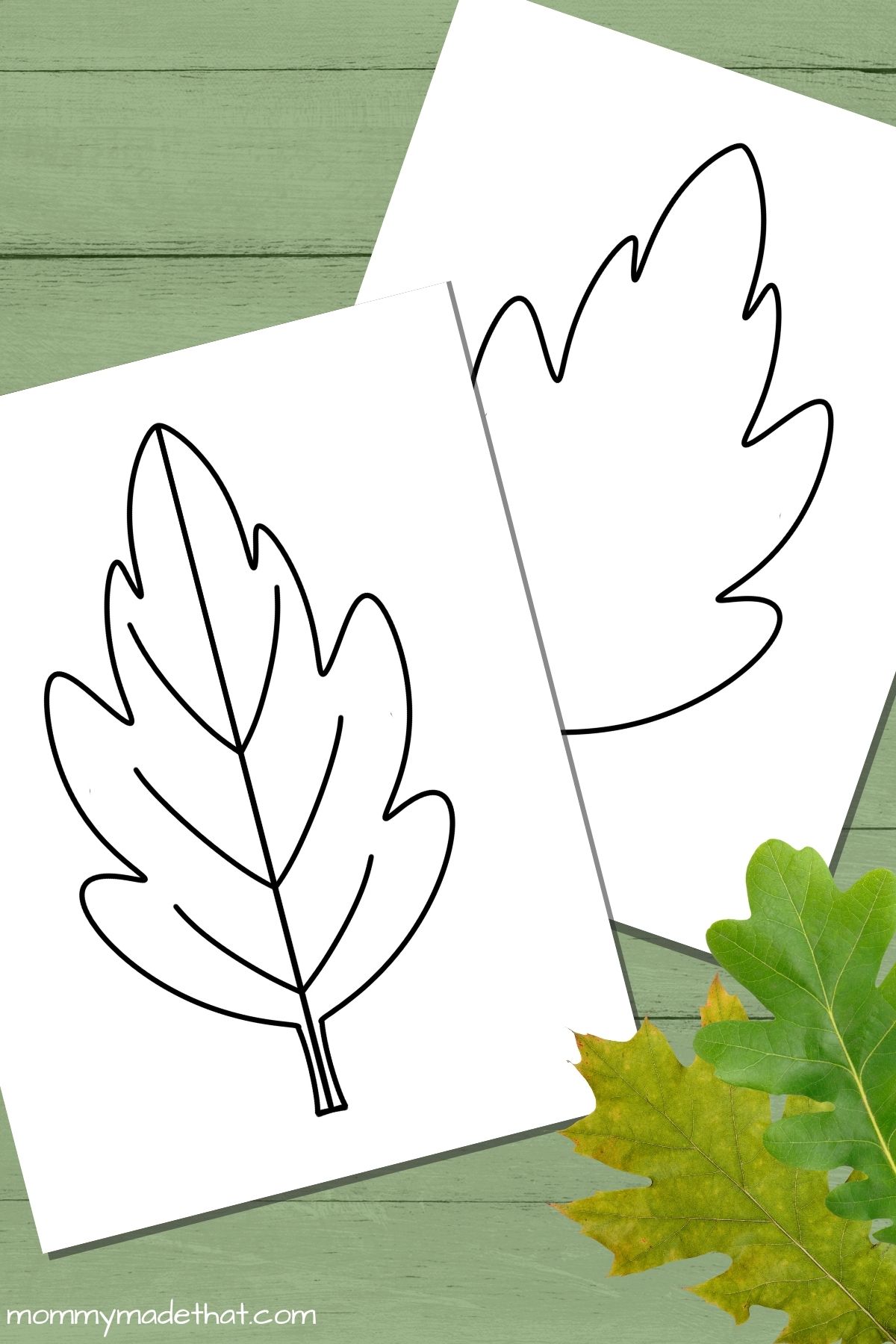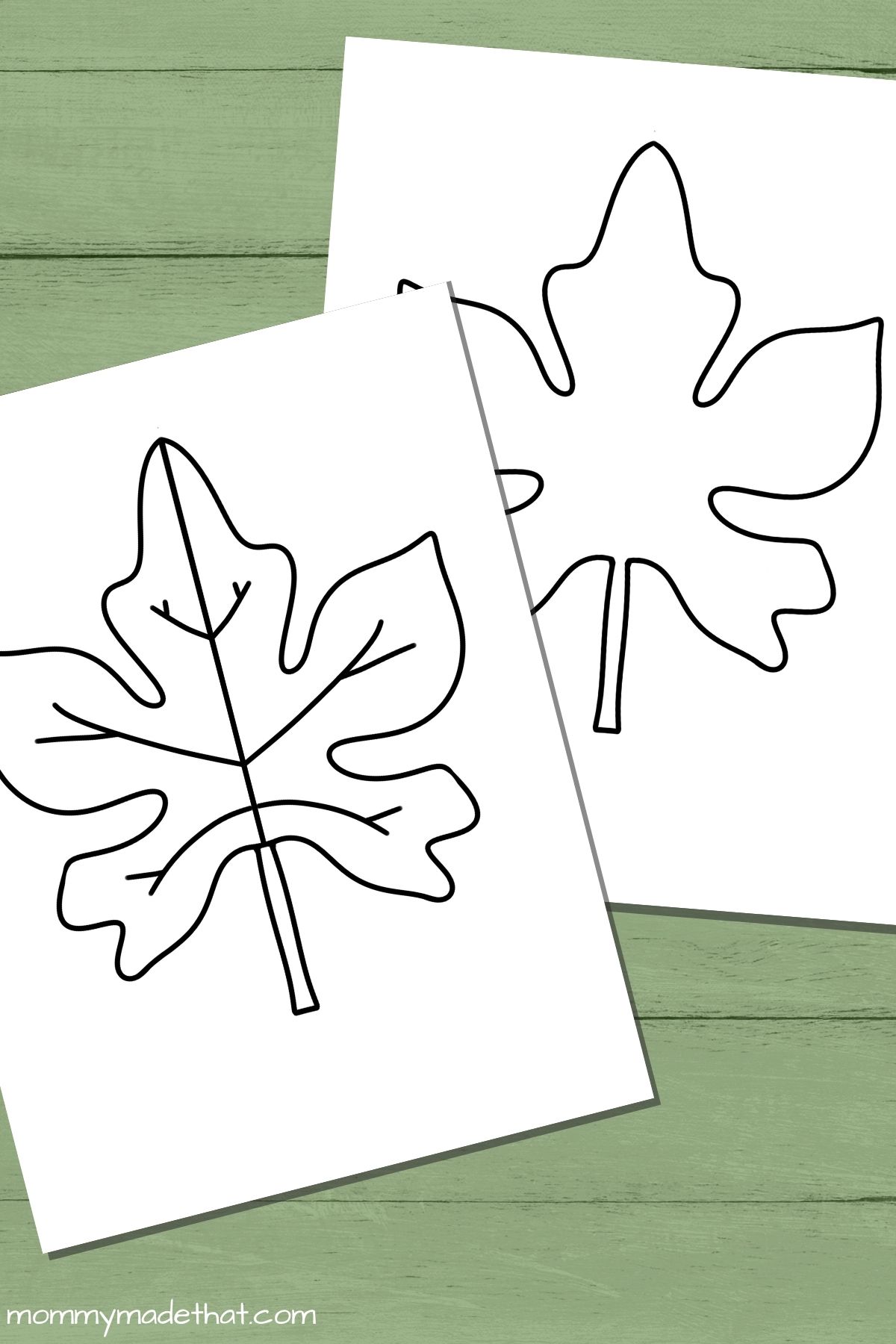 These oak leaves and maple leaves are good for fall projects and crafts.
Learning about the colorful, falling leaves are one of my kids favorite fall activities.
Small Leaf Template Printables
Along with the big leaves, we include smaller leaf templates as well!
These are the same leaf outlines as above, but with several small leaves on one piece of paper.
These are perfect for fall leaf crafts.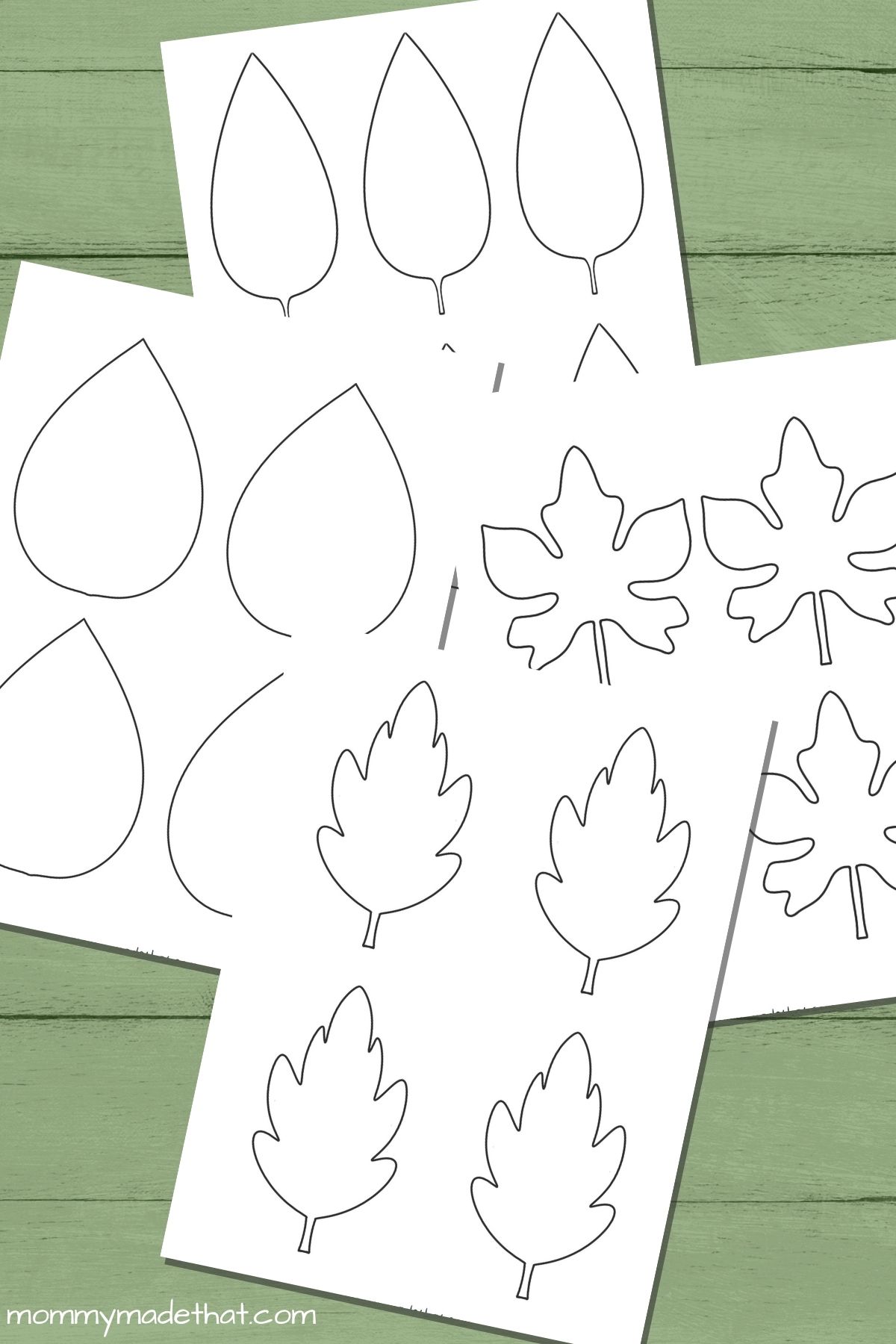 There are several pages of blank leaf templates.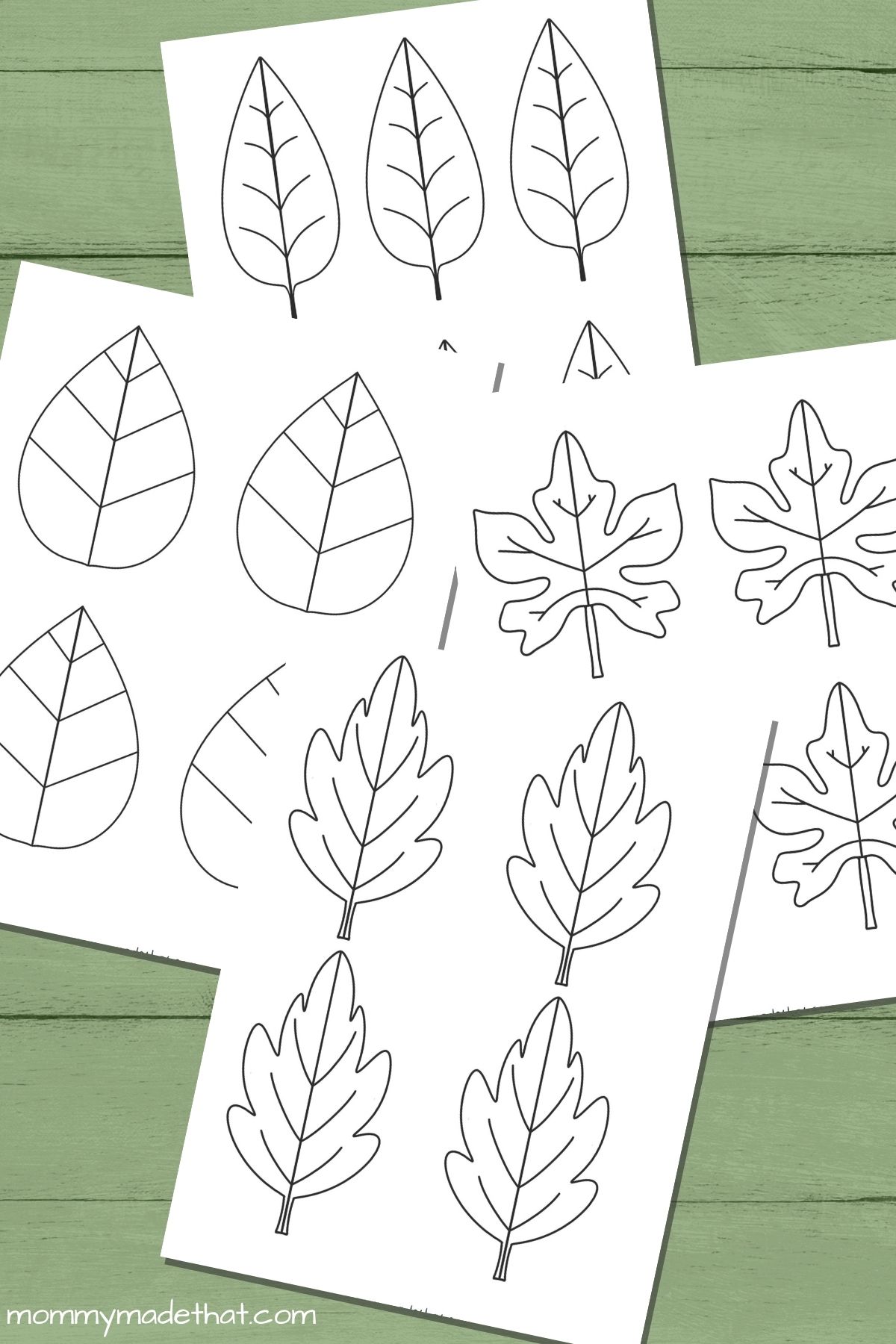 As well as a bunch of more detailed leaf outlines.
How to Download the Free Printable Templates
To grab the free templates, simply enter your email address below.
We'll send all the templates straight to your inbox for free! We'll also let you know when we have more free printables that we know you'll enjoy and use.
These templates are for personal and school use only. Not for commercial use. But feel free to download and print as many copies of these printables as you like!
Make sure to grab the free printable leaf PDF. If you try to print from the image on the site, the quality won't be as good.
Leaf Craft Ideas
If you're looking for more leaf craft ideas, here are a few to get you started.
Create a leaf wreath using the small leaf cutouts
Print and color the smaller leaf shapes and tape them to a long string at the stem to create a colorful leaf bunting.
Create a large tree trunk from brown craft paper and print the leaves on colored paper and decorate the tree with lots of colorful leaves.
Use the maple leaf and oak leaf template to create fun fall leaves to decorate the classroom during fall.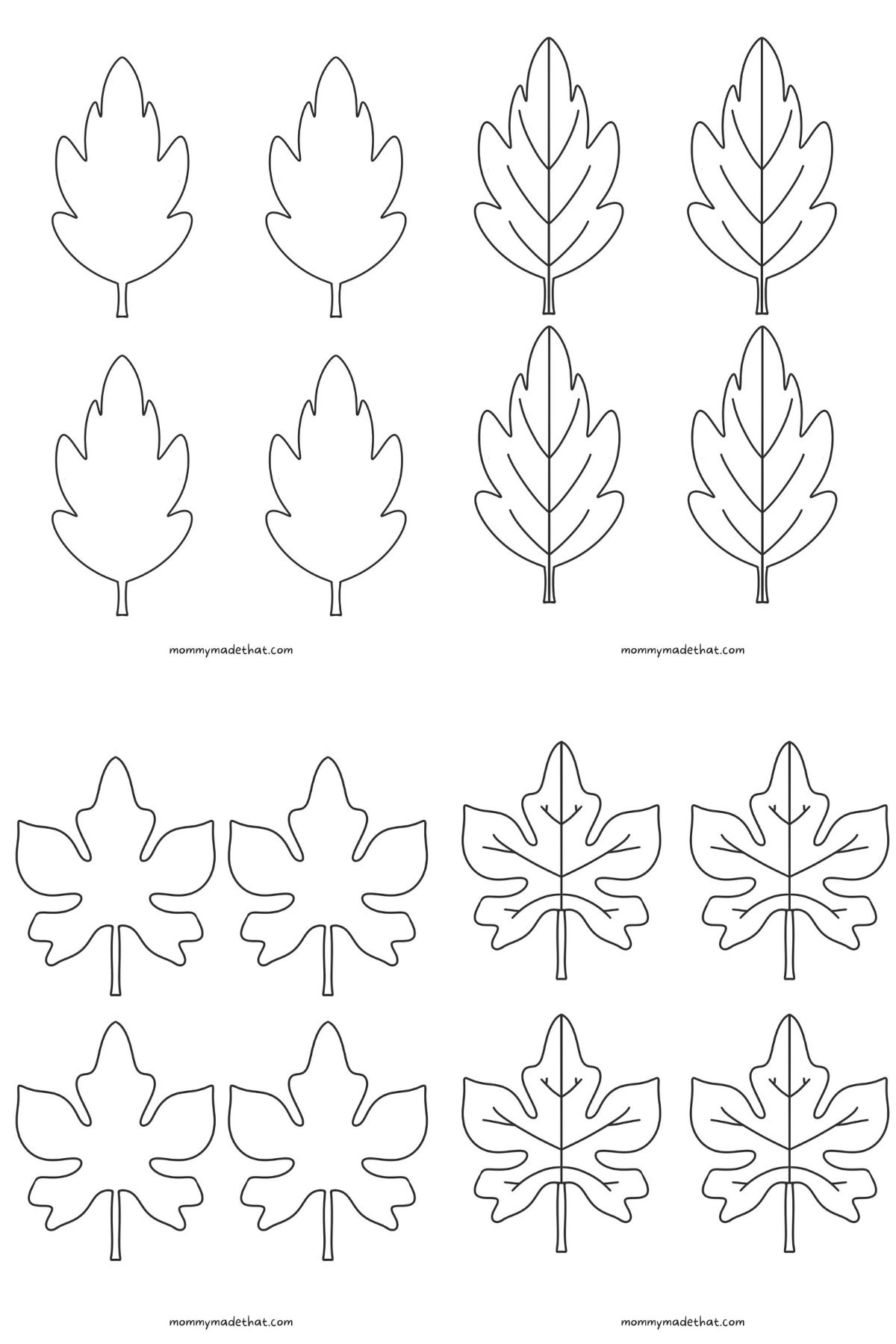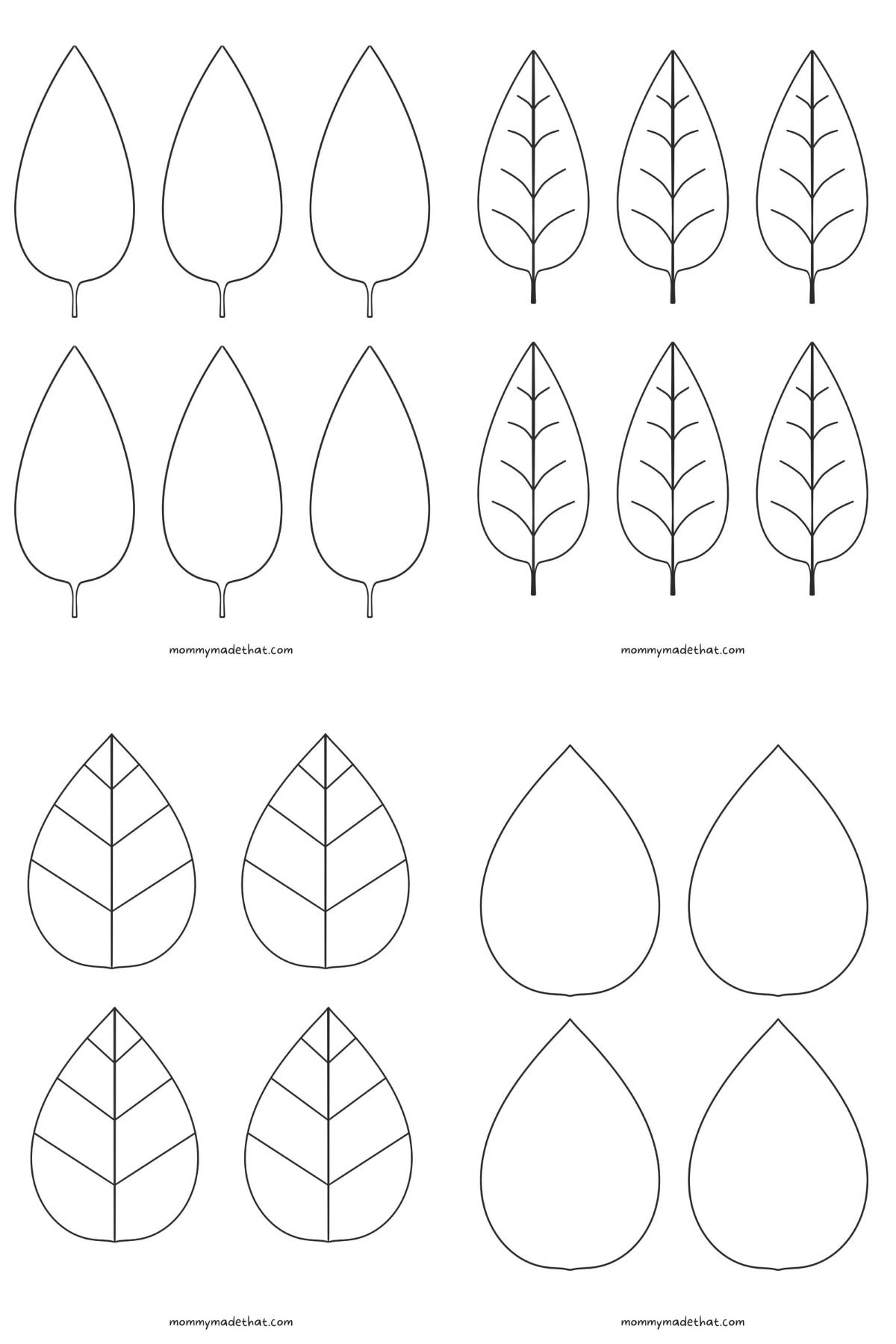 Did you use these templates? Let us know what kind of craft projects or activities you use them for in the comments!