Free Printable Pineapple Templates & Outlines
Today we have some fun pineapple templates and pineapple printables that are perfect for using in any pineapple crafts and activities.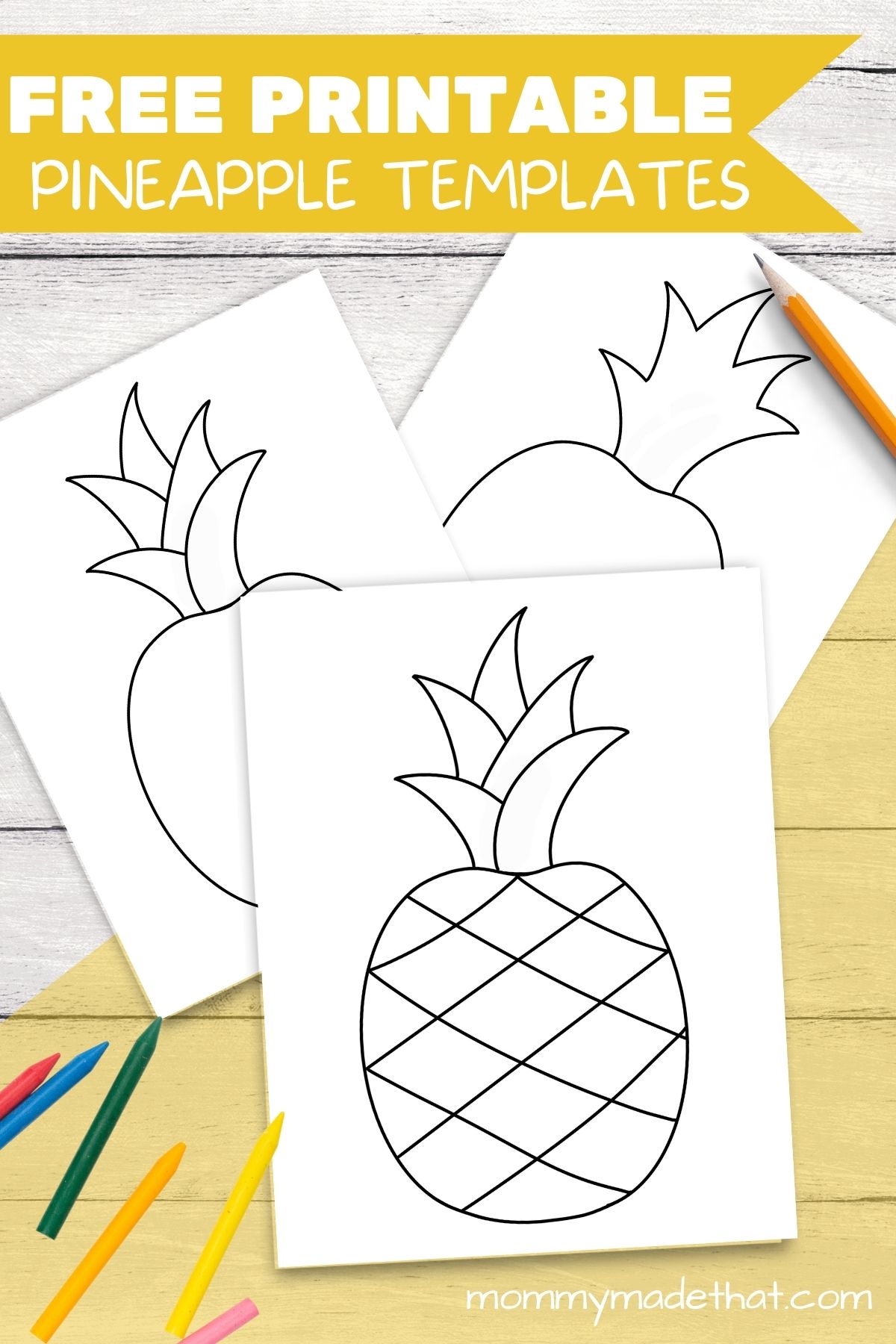 Looking for a fun and unique pineapple craft?
Our pineapple templates are perfect for classroom activities or just for a fun at-home project!
They also make a great pineapple stencil template.
With three different styles to choose from, these templates can be used for a variety of pineapple crafts or themed activities.
Whether you're making a pineapple door hanger or just need a pineapple coloring page, these templates will make the perfect addition to your project!
So grab your supplies and get ready to craft some pineapples!
Uses for These Pineapple Templates
Need some fun craft ideas or uses for these pineapple templates?
You can use the large pineapple template to create a pineapple stencil or as a pretty coloring sheet.
You can print them out, color them and decorate them with pretty additions like gems or glitter glue.
You can print out a bunch of the pineapples and let the kids decorate them in a classroom and hang them all up on a bulletin board to add a summery punch to the classroom décor.
Or pair them with other fruit templates and create a big bowl of fruits! Letting each child pick from their favorite fruit.
They also work well with our other summer templates.
Or place one of the smaller pineapple printables into a glass and use it as a stencil. Add some paint to the outside with glass-safe craft paint to create a cute summertime cup.
The Pineapple Templates
We've got several different pineapple cutout shapes for you to choose from. We've divided them into two categories. Large templates and smaller outlines.
Large Pineapple Template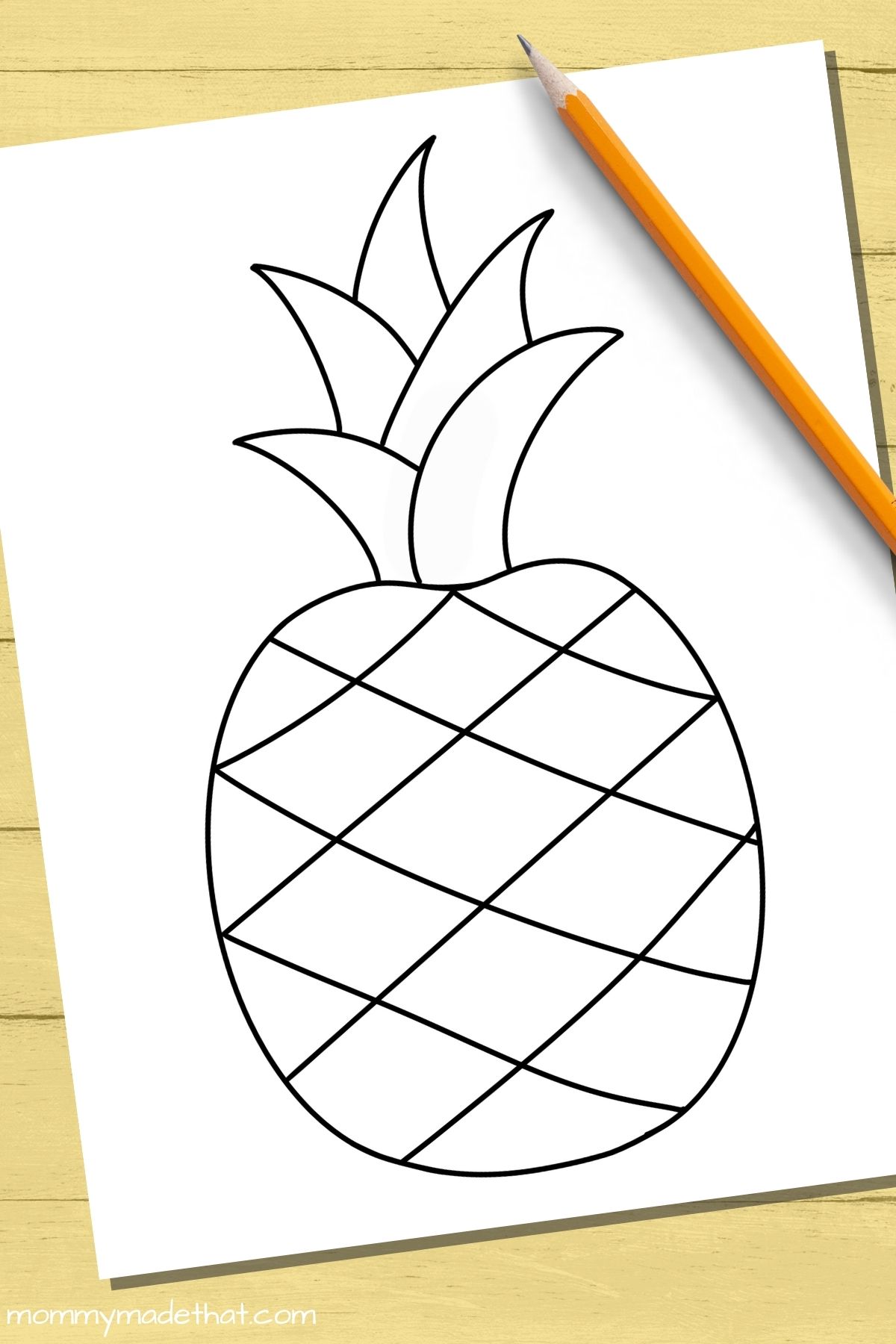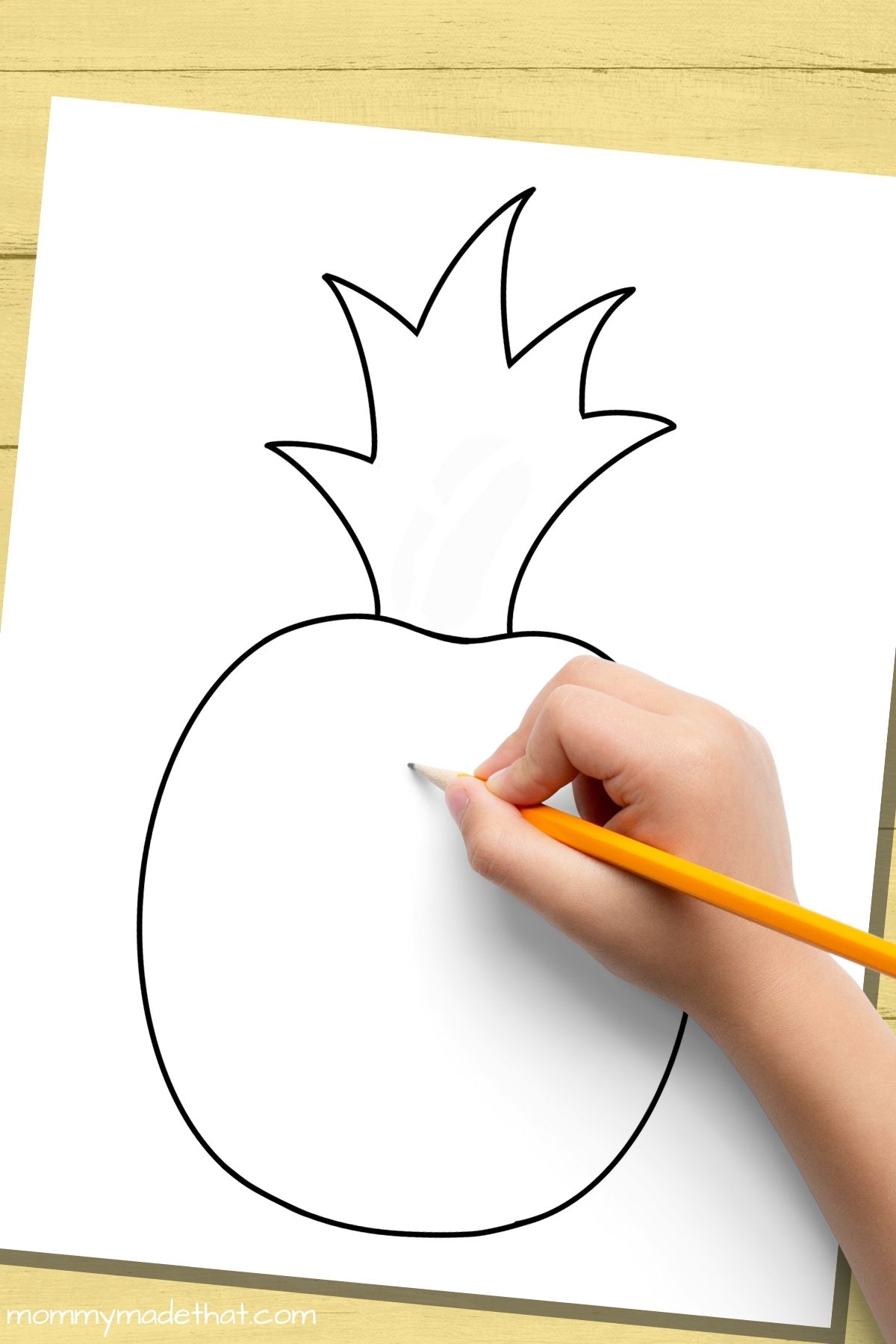 We included a detailed pineapple printable which is great for coloring in with crayons or colored pencils.
But we also included simpler templates as well so you can decorate the inside exactly as you'd like.
Small Pineapple Outline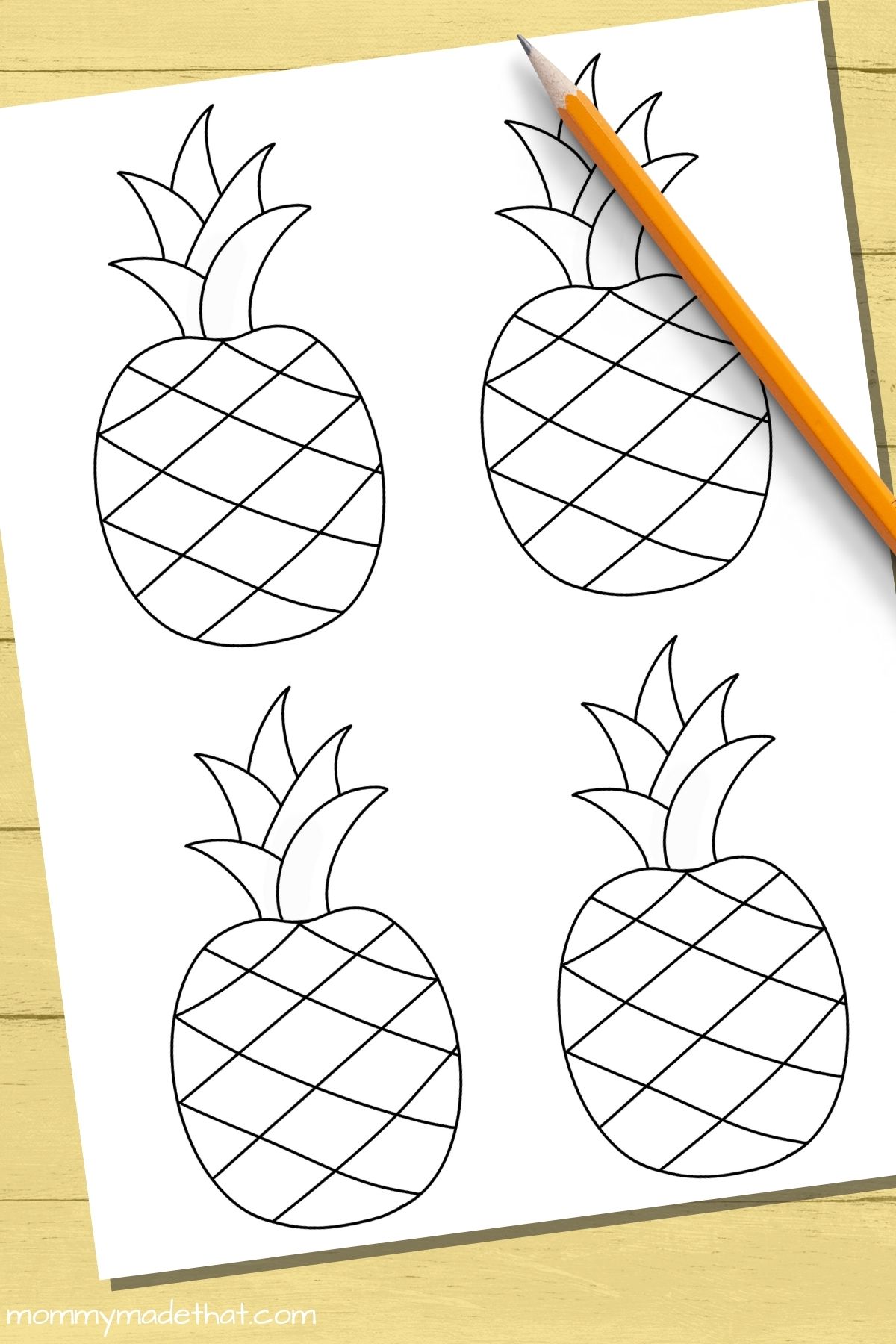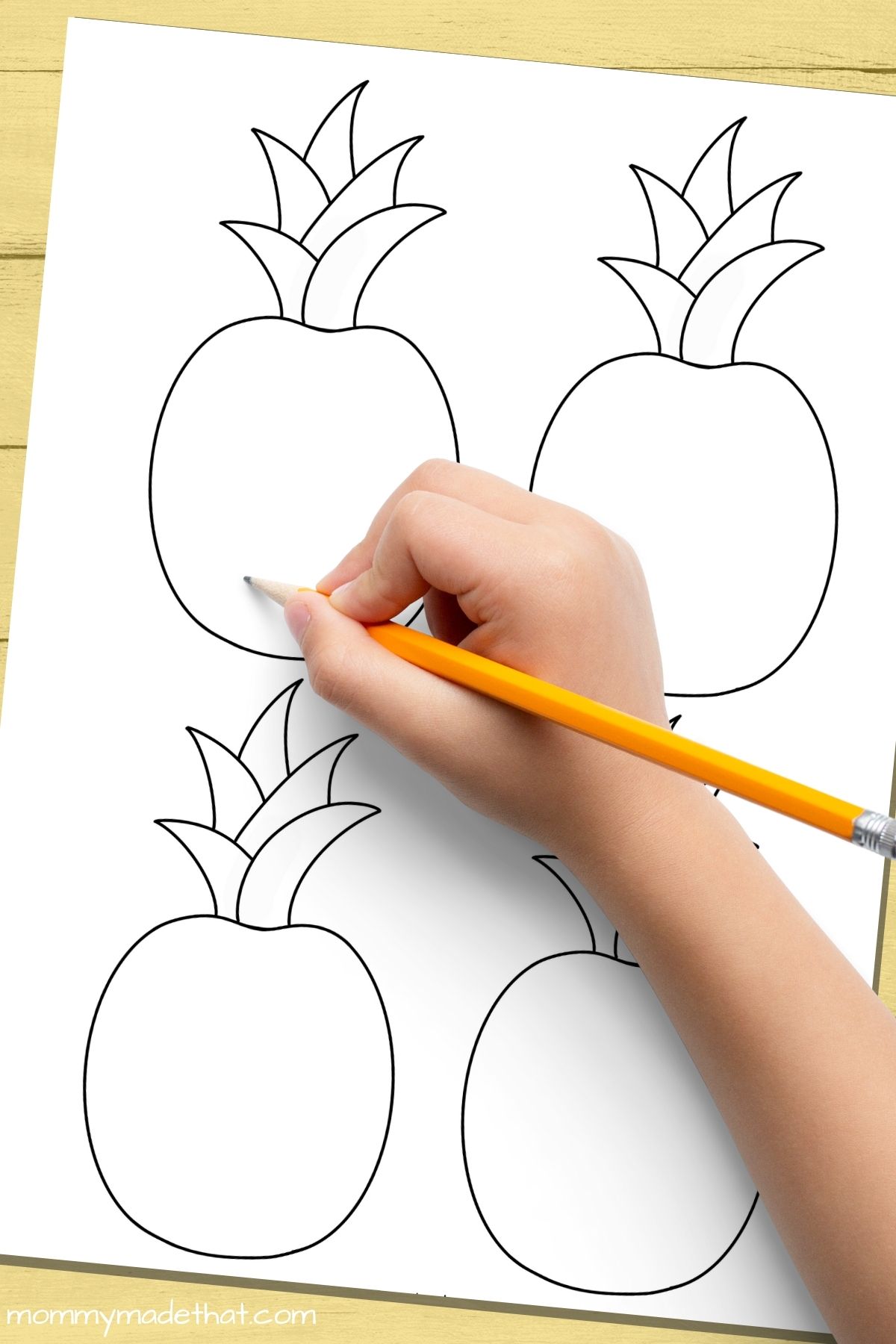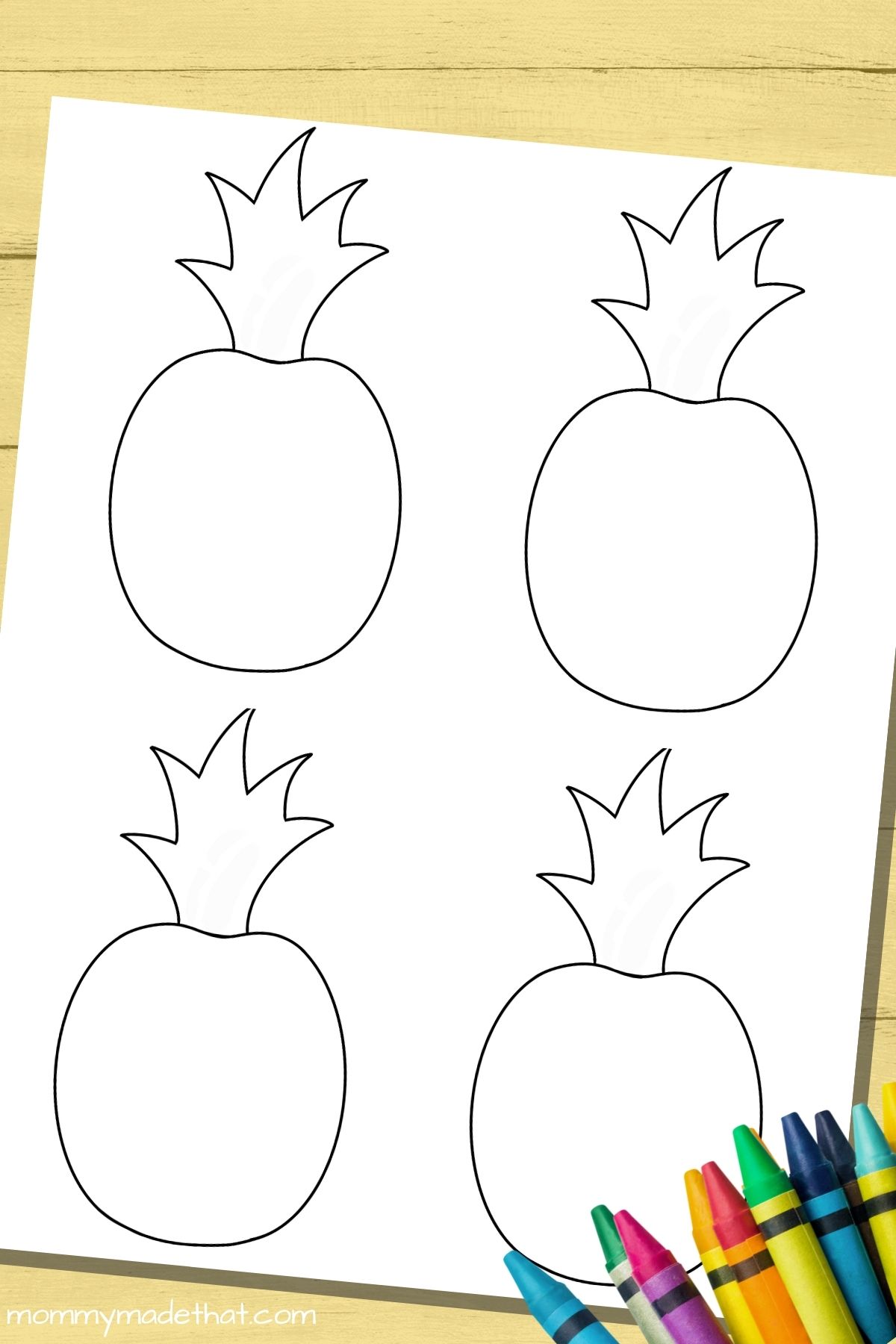 For the smaller printable pineapple cutouts we used the same pineapples from above but made them smaller, with several patterns to a page.
This is great for smaller craft projects or classroom activities.
How to Download the Templates
To download the printable pineapple templates, simply enter your email address in the box below.
We'll send you the pineapple templates straight to your inbox. The simply click the link and download the printable PDF file.
Pick out your favorite pineapple template or print them all.
We'll also send you updates of new templates we put out and special offers we give only to our subscribers!