Superhero Mask Templates (Lots of Free Printables!)
These free printable superhero mask templates are perfect for kids of all ages who love a little action.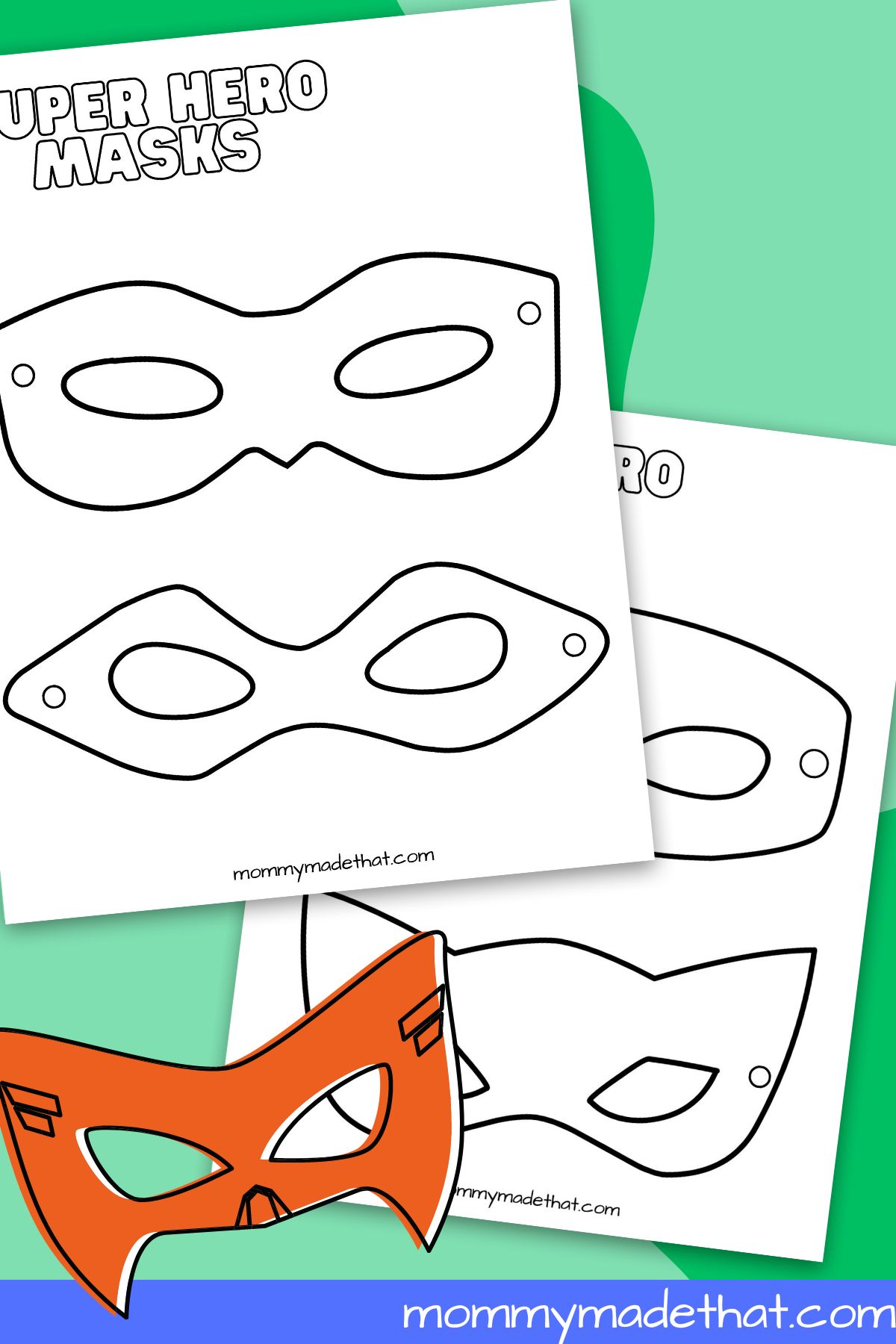 Superhero masks are a fun and creative way for kids to express their imaginations.
From creating a superhero persona to going on imaginary adventures, these masks allow children to engage in activities that foster learning and development.
Here we have lots of different shapes and styles of printable superhero masks!
You can print them out and let kids design their own masks.
They'll have a blast choosing out colors and logos to recreate their favorite superheroes or make up their very own!
Make sure to check out all of our printable masks like our animal masks and our Masquerade masks.
The Superhero Mask Templates
We have 12 printable masks in total. All are printer-friendly mask outlines that are perfect for designing your own masks.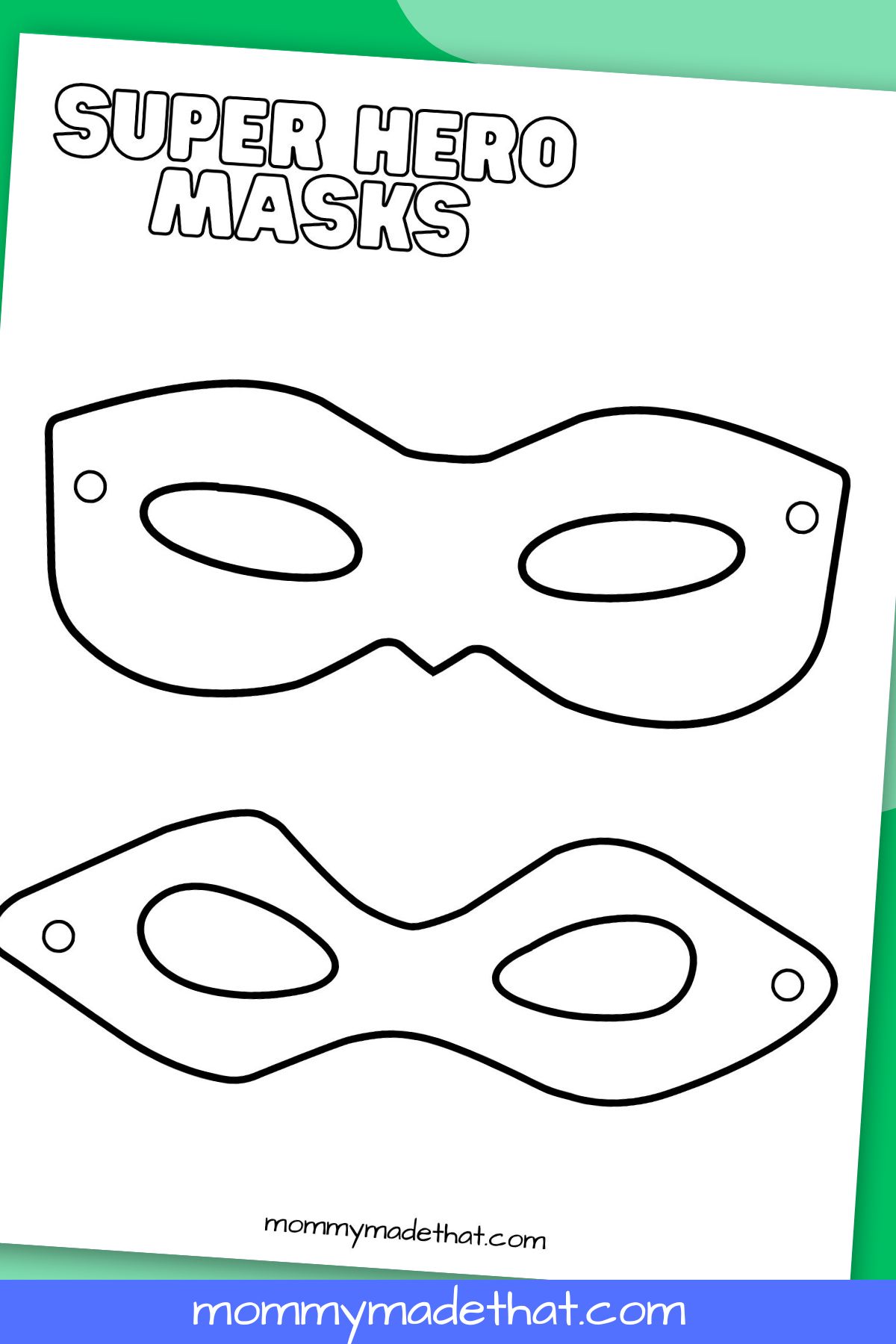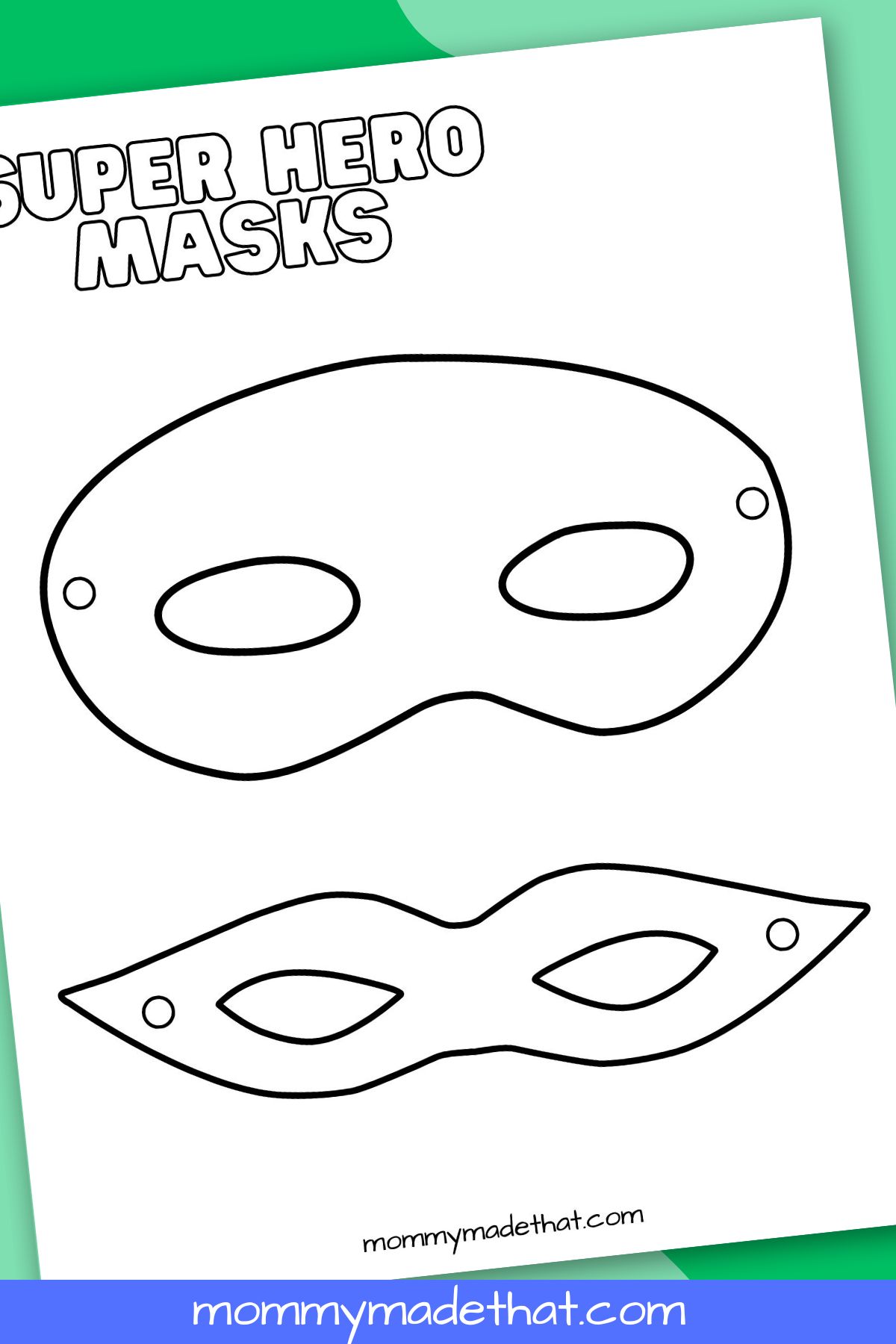 We've included some typical superhero mask shapes along with some thinner more streamlined ones.
We also included a few unique shapes that are great for kids designing their own superhero.
That way no matter who their favorite is, they can recreate their mask using a similar one.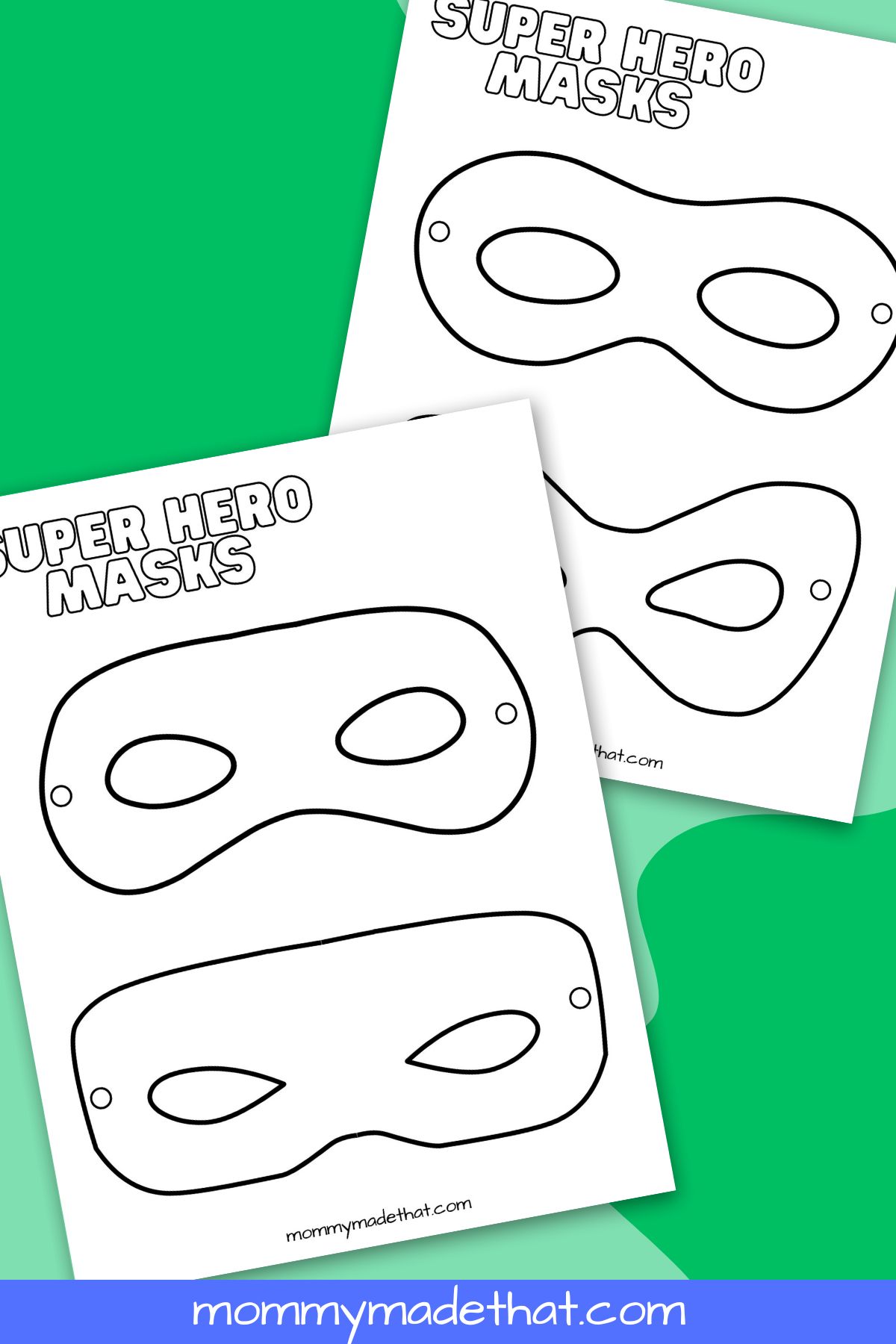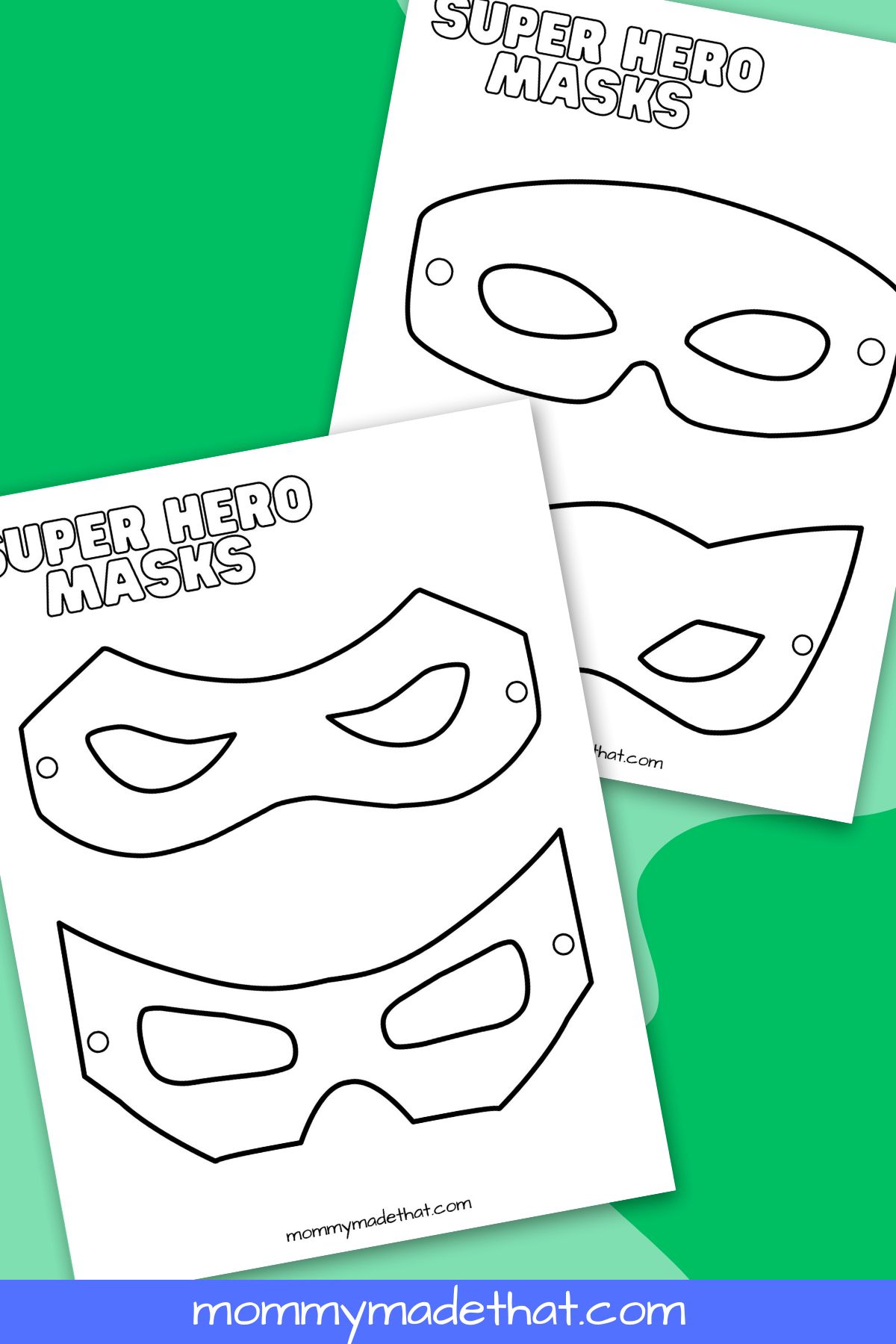 How to Make a Superhero Mask
Start by downloading and printing out the desired superhero mask templates on printer paper or cardstock.
Next, color in your masks with markers, paint, or other coloring supplies of your choice.
Cut out the masks using scissors or an X-Acto knife.
Punch two holes at each side of the mask for threading the elastic headband.
Thread a piece of elastic through each hole and tie a knot at both ends to secure it in place.
To reinforce the holes, use washi tape or a piece of clear tape around the perimeter of the mask where the holes were punched.
Of course, you could also use the templates to cut superhero masks out of felt. This would give you an adorable mask to wear over and over again.
Benefits of This Activity
Making your own superhero mask is an excellent way to boost a child's creativity and encourage imaginative play.
Wearing superhero masks can also improve children's communication and language skills because they are required to create stories and dialogue between the characters they play.
Roleplaying with superhero masks helps kids learn important lessons about teamwork, problem solving, and storytelling.
They get wear masks and pretend they are fighting crime and living a double life! I can't imagine anything more exciting.
These DIY superhero masks also provide an inexpensive way for kids to accessorize their costumes without spending too much money.
Grab the Free Printable Superhero Masks
To grab the free printable templates, put your email in the box below. We'll send them straight to your inbox.
These are for personal or classroom use only, please. Not for commercial use. Thank you!