Easter Basket Templates (Free Printables!)
Today we have these free printable Easter basket templates. They're a fun outline that's perfect for coming up with your own fun Easter activities.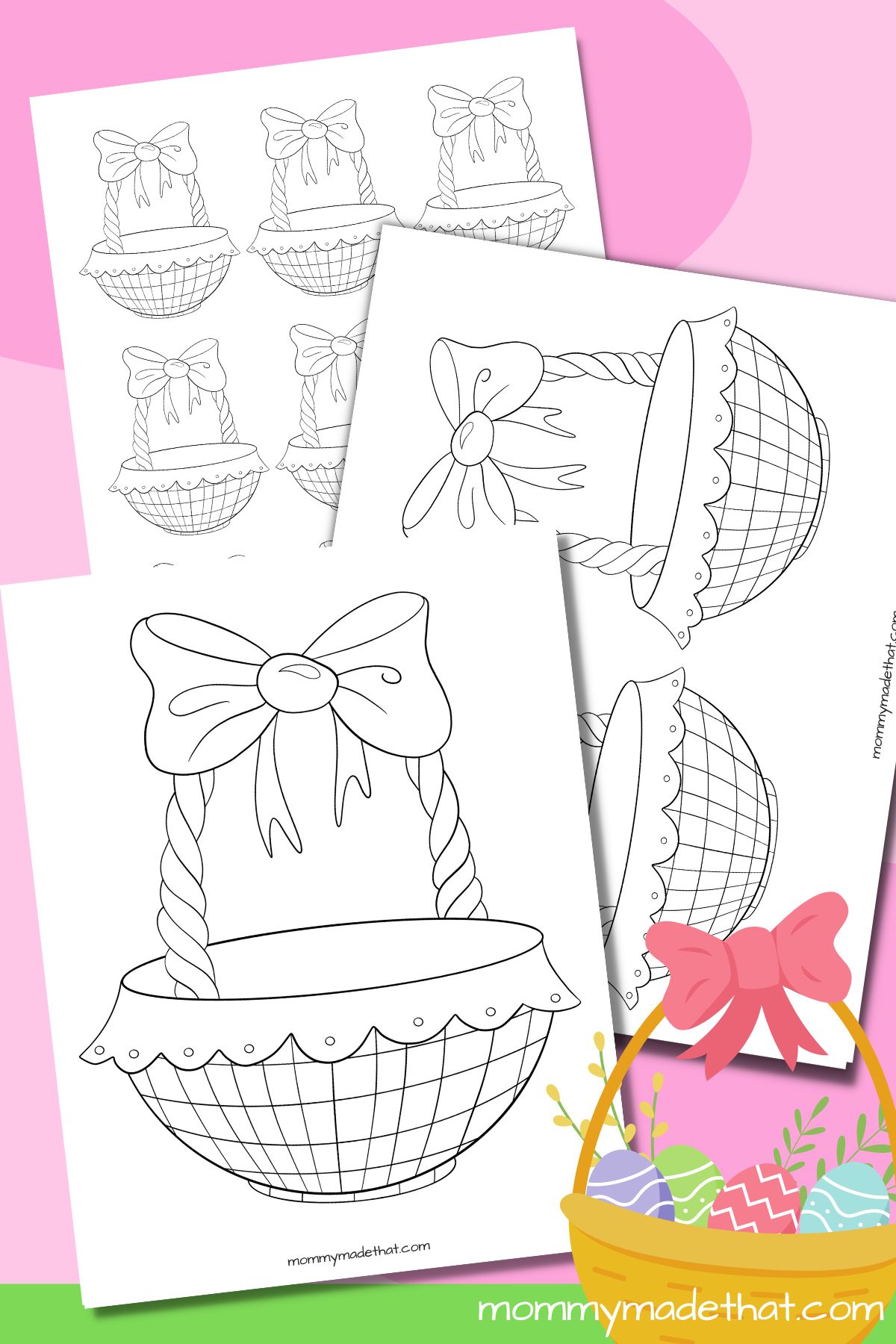 Easter is one of the most exciting holidays of the year, and what better way to get into the festive spirit than by creating your very own Easter basket?
That's why we're excited to bring you a free printable Easter basket template that you can use for arts and crafts or fun learning activities.
This template is perfect for parents, teachers or anyone who wants to engage in a fun-filled DIY project that provides an exciting activity for kids of all ages.
So, let's hop into the Easter spirit and start creating your very own Easter basket today with our free printable template!
Be sure to check out all of our free Easter printables and Easter Crafts for kids.
And if you like these, you'll want to grab some of our other Easter templates like our bunny rabbit templates and our Easter egg templates.
The Easter Baskets
Our printable Easter baskets include a variety of sizes so you'll find just the one you need.
We've got a large printable Easter basket. Perfect for lots of different craft activities and ideas.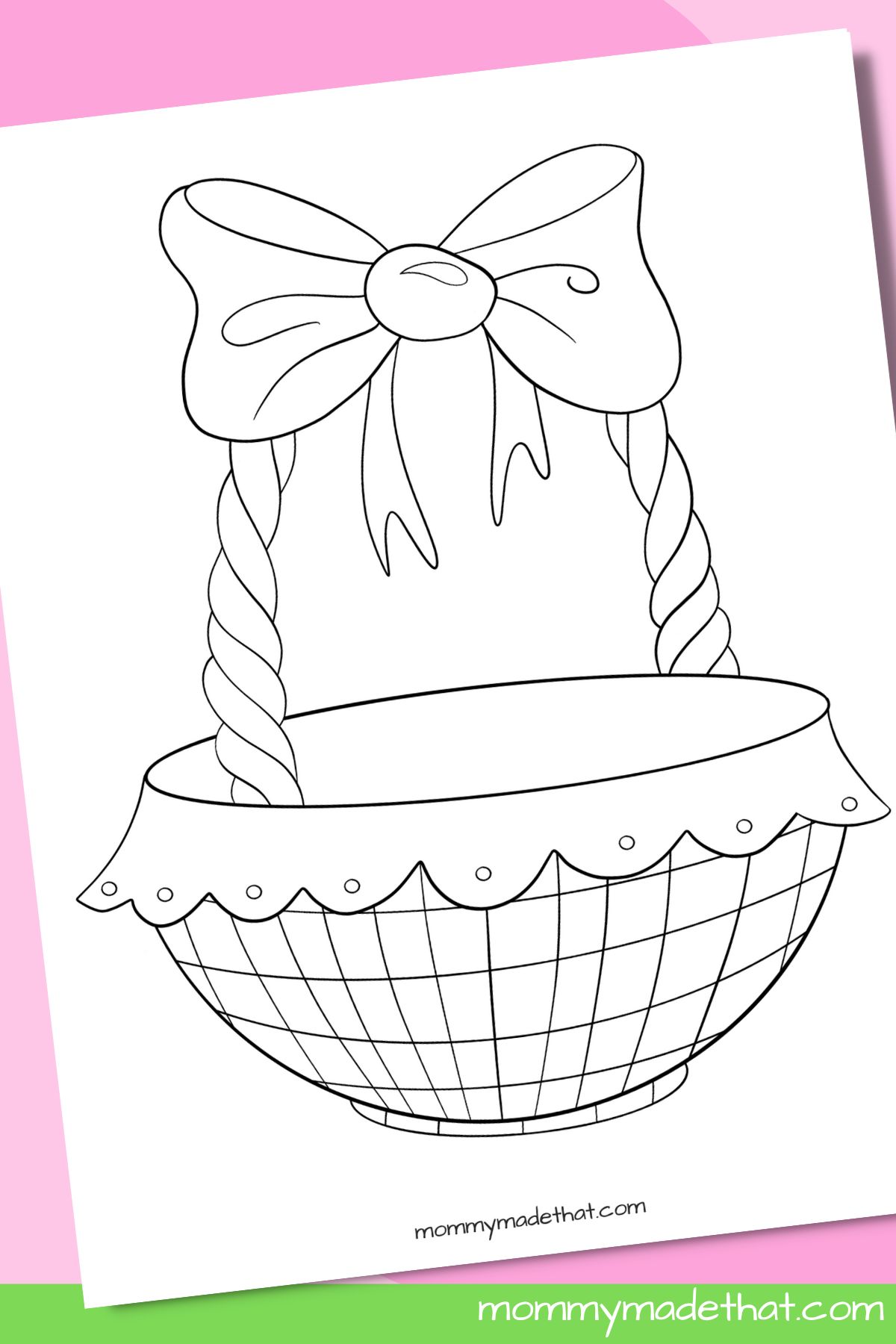 We also have medium sized templates which are good for smaller crafts or activities.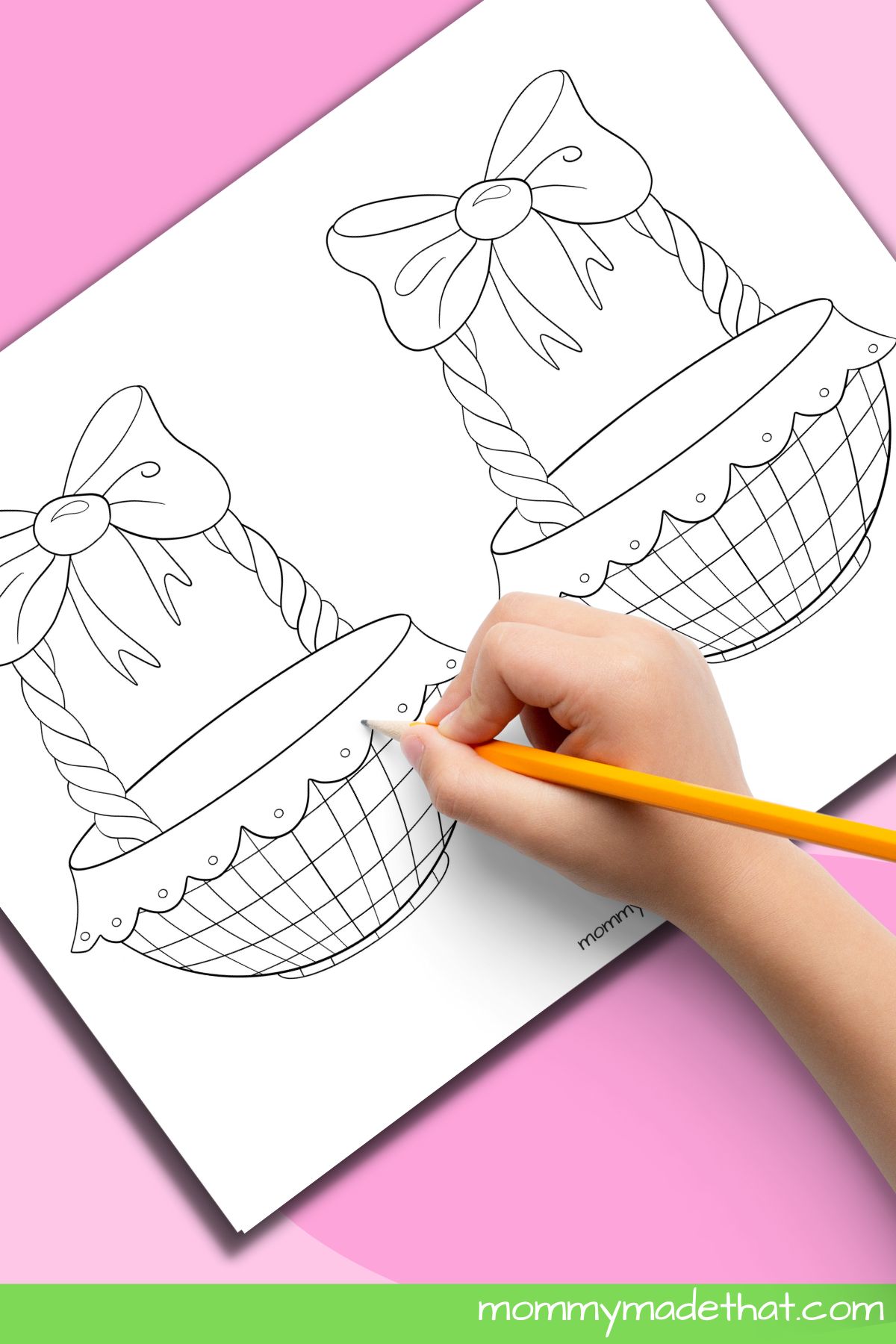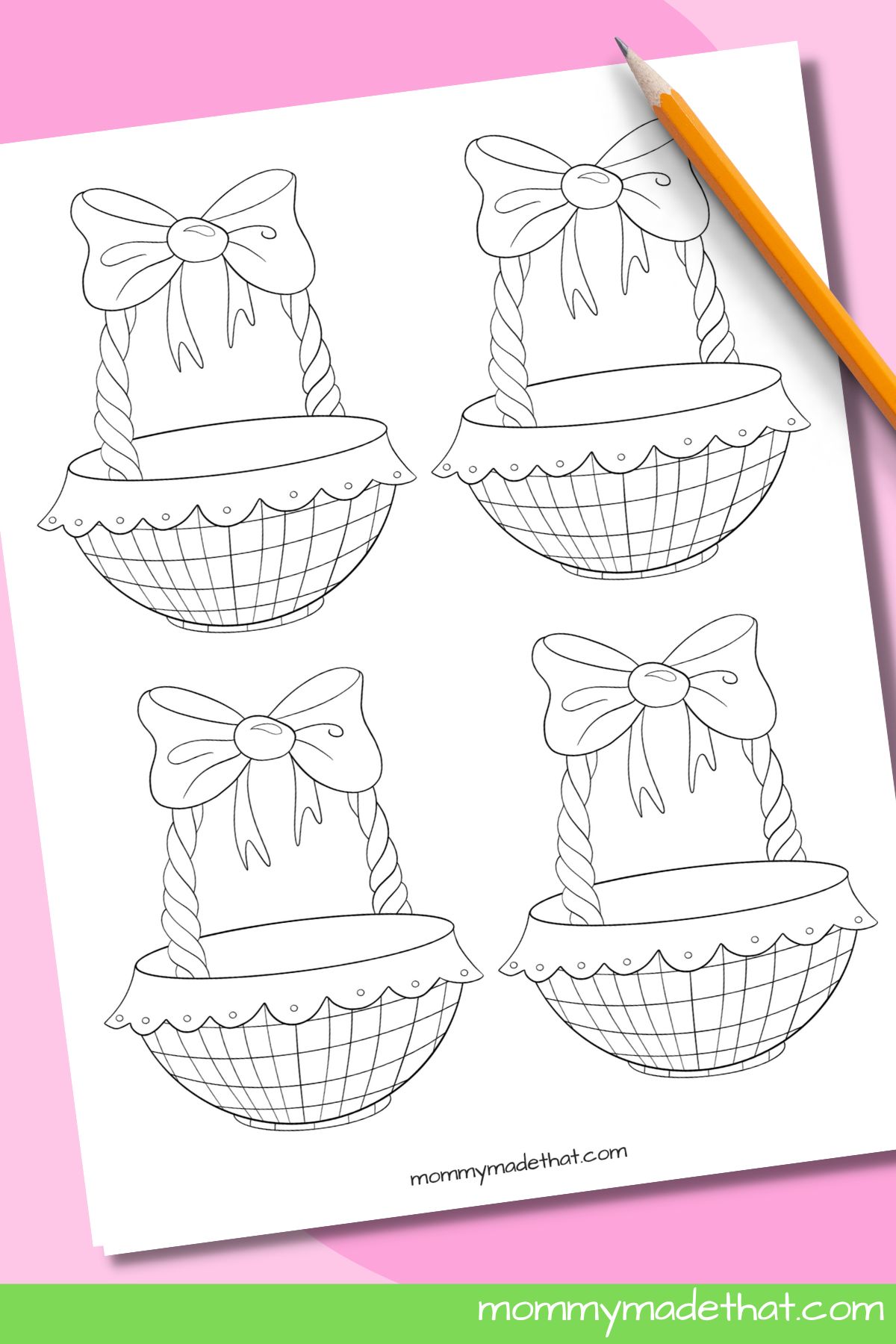 And finally, we have small Easter baskets in case you've got something different in mind, like making Easter cards.
These are great to use as Easter basket stencils, where you can trace over the outlines and design your own craft project.
Easter Craft Ideas and Uses
DIY Easter basket craft: Use the Easter basket template to create your own personalized Easter baskets.
Print out one for each child, then have them decorate the basket shape with different colors, patterns and designs.
Then "fill them" by drawing in your favorite Easter basket items such as an Easter bunny and Easter eggs.
Easter cards: Use the Easter basket templates to decorate the front of Easter cards.
Add your own personalized message and send them to your loved ones.
Bulletin Board Decor: Print out the large Easter basket and fill with blank egg outlines.
Write each child's name onto an egg and fill the basket with the eggs.
Counting activity: Use the templates to create a counting activity for kids.
Cut out different colored Easter eggs and have kids place them in the corresponding Easter egg basket that matches the color.
It's great activity for color and counting skills.
Letter recognition activity: Create an alphabet Easter basket activity for preschoolers.
Cut out letters and have them match the letter to the corresponding basket.
Storytelling activity: Use the printable Easter baskets to create a fun storytelling activity for kids. Cut out different pictures of Easter-related items, such as Easter eggs, bunnies, and baskets.
Place the pictures inside the paper easter basket and have kids choose one at random.
Then, encourage them to create a story based on the picture they chose. You could also provide them with writing prompts or sentence starters to add to their story.
This activity promotes creativity, storytelling, and literacy skills in a fun and interactive way.
Grab the Free Printable Templates
To grab all of our Easter basket printables, put your email in the box below.
We'll send them straight to your inbox where you can download and print them.
These are for personal or classroom use only, please. Not for commercial use. Thank you!
What will you be using these Easter baskets for? Let us know and give us some good ideas in the comments! Happy Easter!