Cute Easter Bunny Cards (Free Printables!)
This adorable Easter bunny card is as much fun to make as it is to give or display for the Easter holiday.
You can use it as a template to make your own Easter bunny card, or as a coloring page activity before assembling into a 3D card.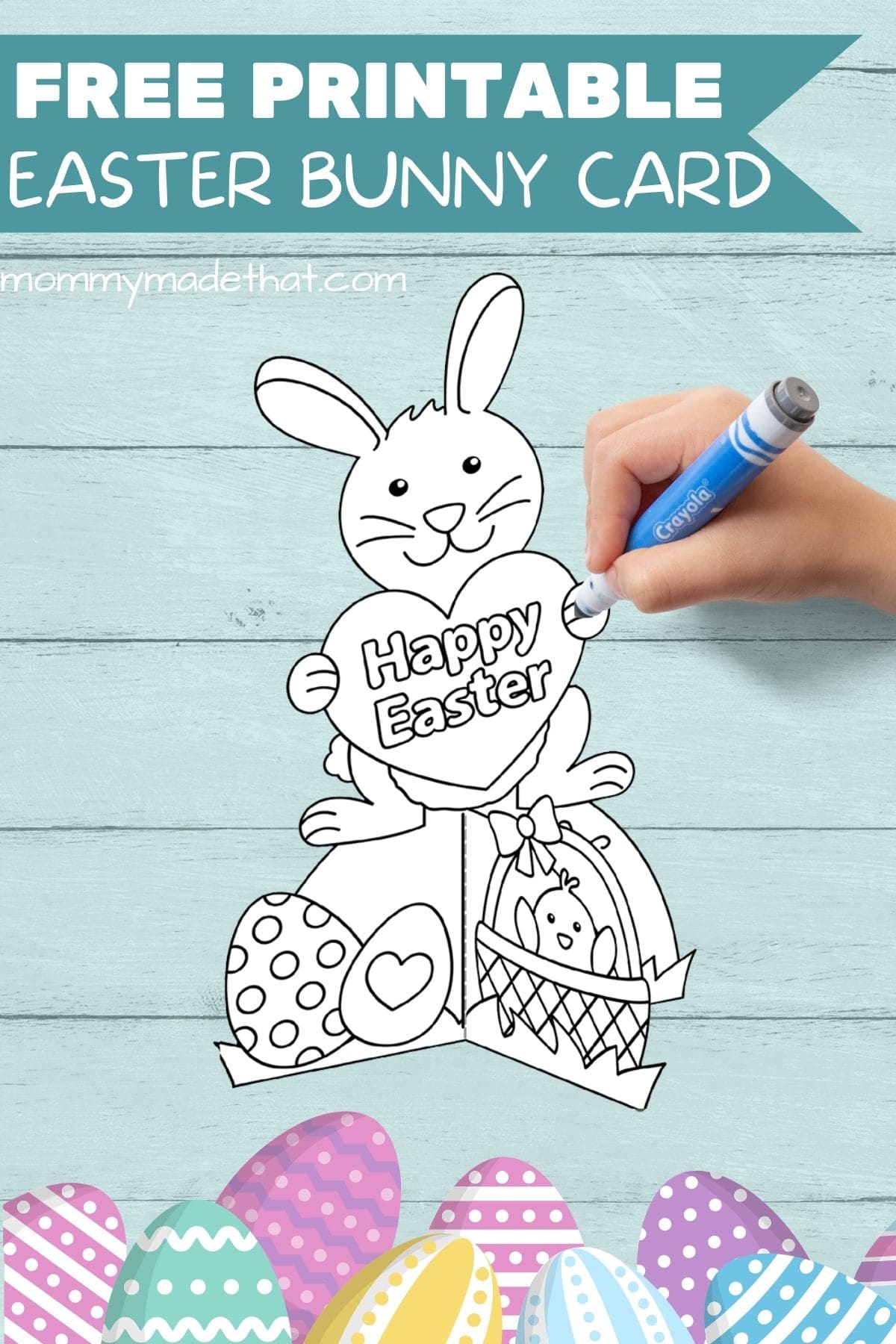 This cute printable Easter bunny card is a fun Easter coloring page that also doubles as a cute display card for Easter.
This is a super easy Easter craft that takes as little or as much effort as you like. It's also one of our favorite bunny crafts and activities.
We have 3 cards in total for you to choose from. They are all adorable and include the Easter bunny holding a big heart with a message inside.
He's sitting on a big egg with smaller Easter eggs, flowers and even cute little chicks at his feet.
Make sure to check out our other Easter printables! We include lots of fun activity sheets and things like our bunny templates and a printable paper plate bunny craft.
Types of Easter Bunny Cards
We are giving you the choice of 3 different cards. Our first card is a simple easter bunny card, with the Easter bunny holding a heart sign that says Happy Easter.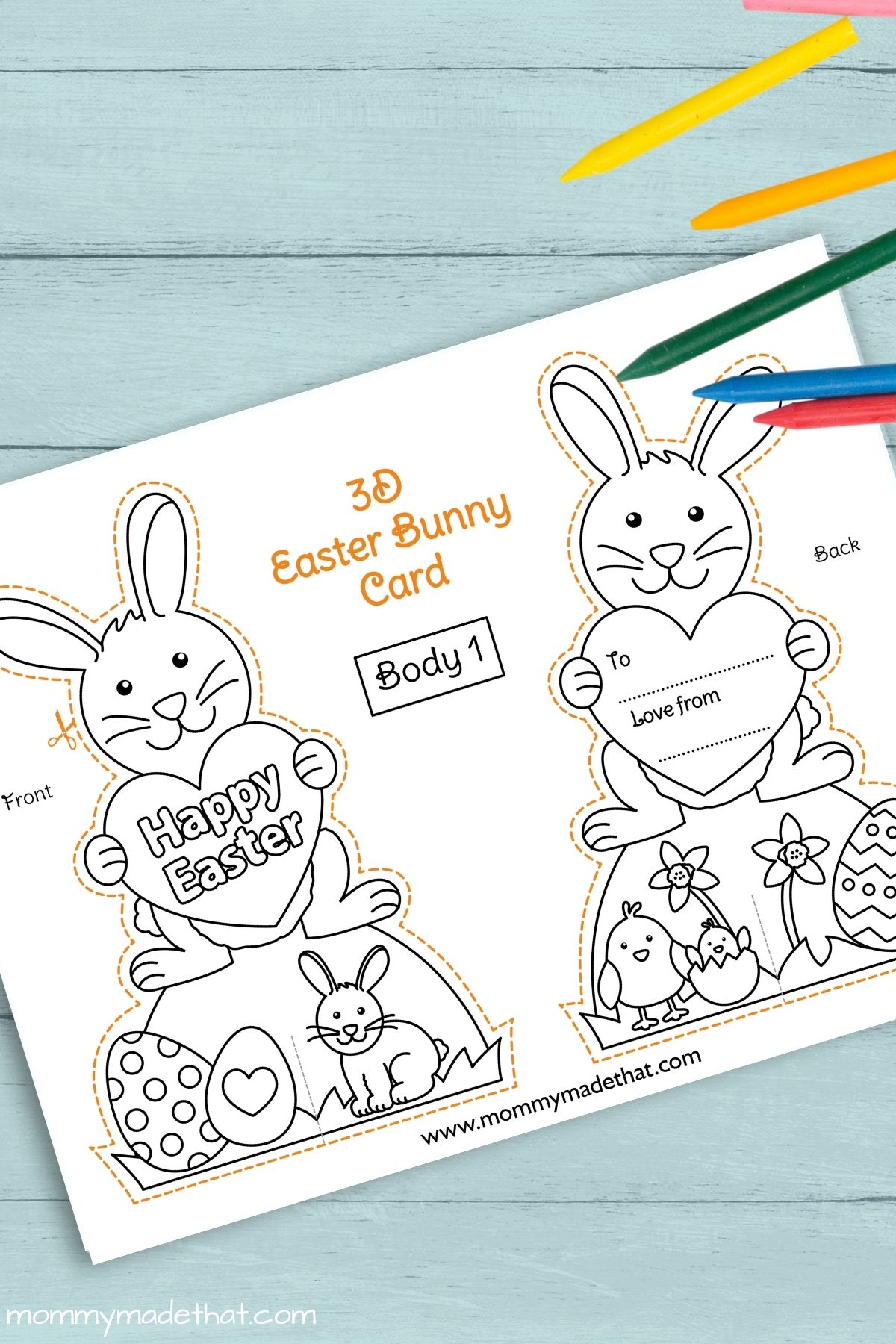 The second card is similar but has a cute "Hoppy Easter" quote instead that small kids tend to love.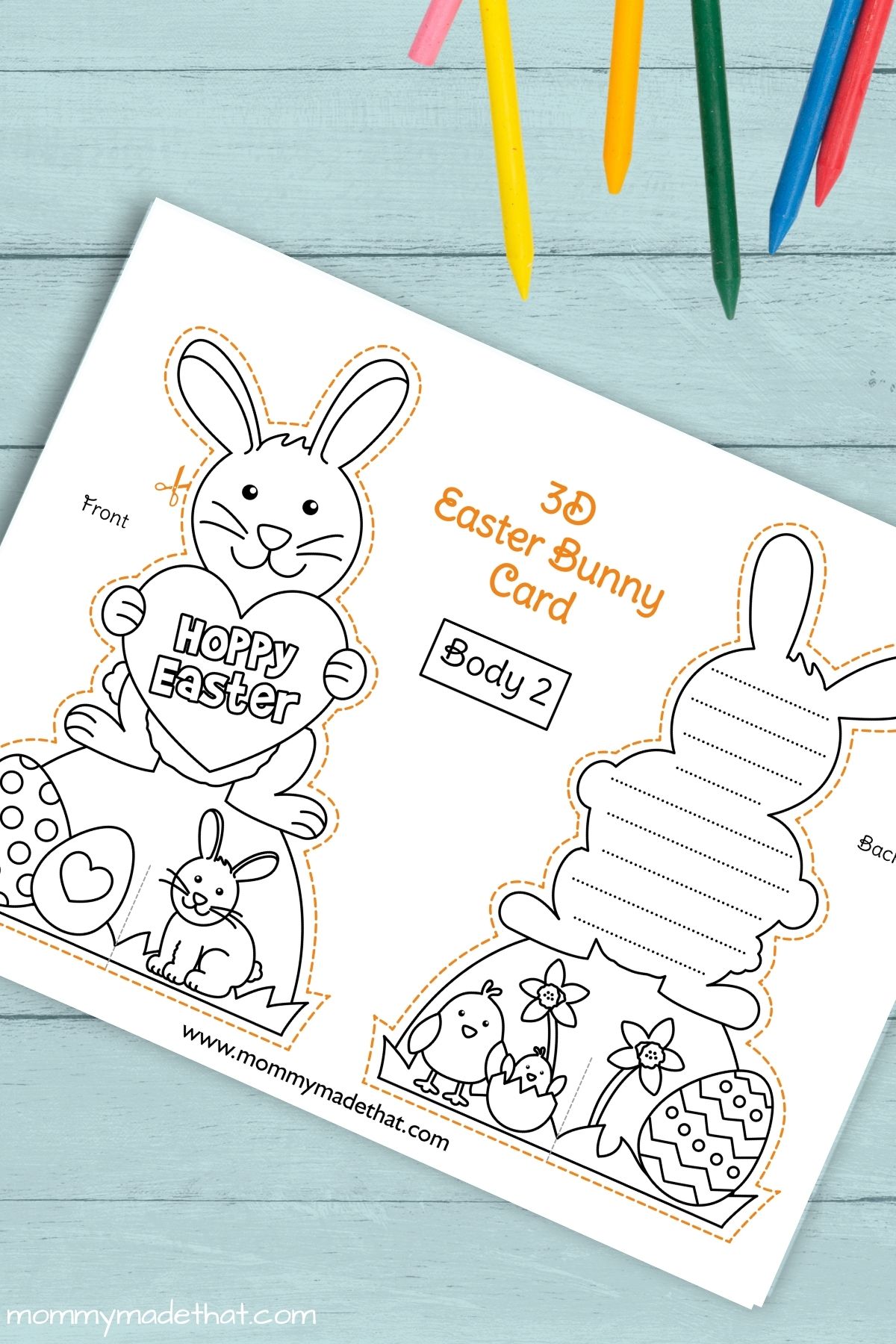 Finally, we included a blank bunny card, in case you wanted a non-Easter themed bunny card.
Or you can have your child use it to help them practice their writing by having them write in their own sweet Easter card greeting.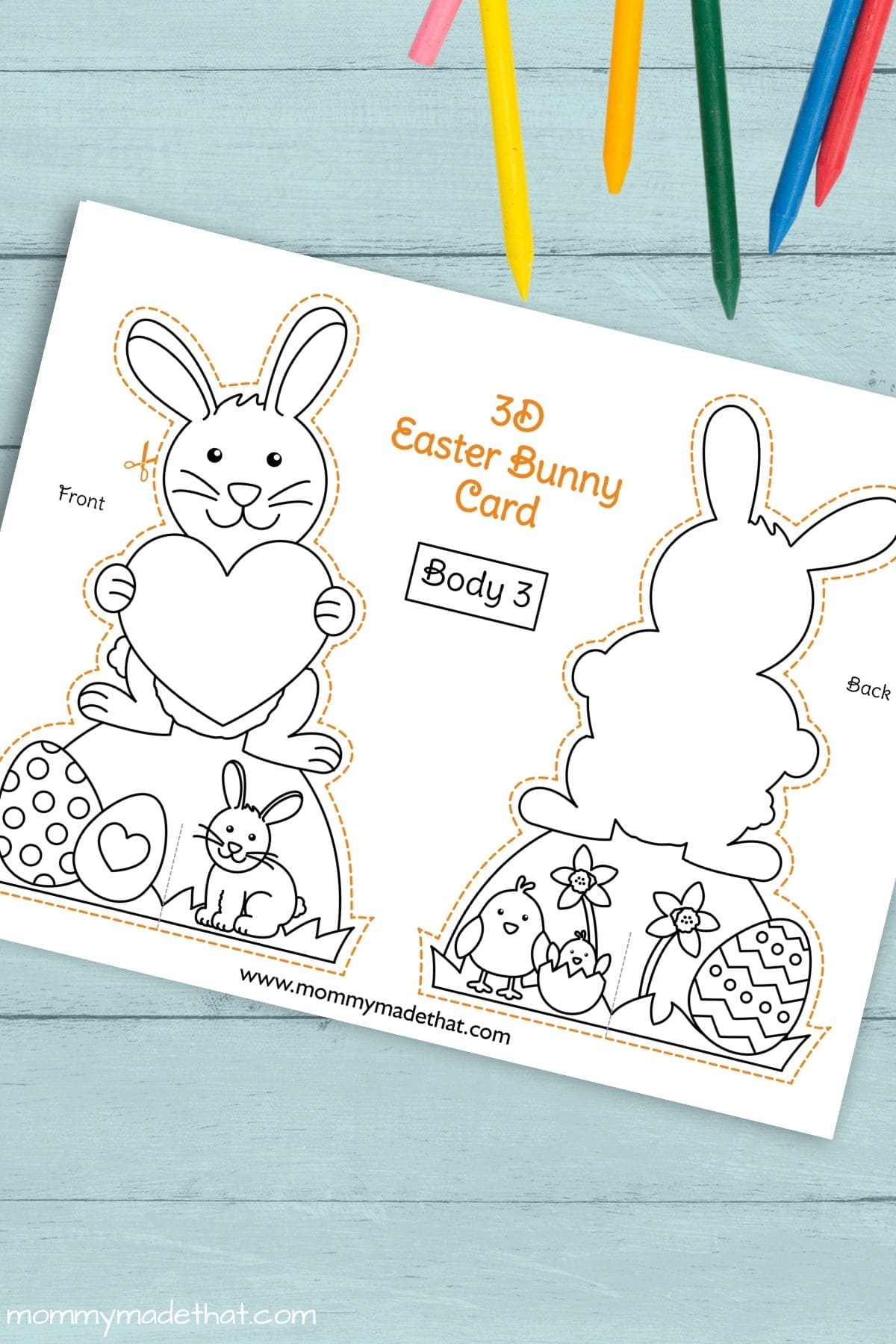 Any of them would make an adorable greeting card to help brighten someone's day.
Supplies Needed
You won't need a ton of supplies for this simple Easter craft.
You'll need a printer and paper, along with a pair of scissor. After that, the rest is up to what you want to use or have on hand to decorate your card.
Ideas for Decorating you Easter Bunny Cards
There are so many fun ways you can decorate your bunny cards. You can use crayons or markers and color them with traditional pastel Easter colors.
Or you can use other mediums like glue, glitter, water color, paint. Whatever your heart desires.
Of course you could get really creative and add googly eyes or mini pom-poms to your bunnies.
However you decide to decorate them, I'm sure they'll look great.
How to Download Your Cards
To download that card, head over to our craft printable library and scroll down until you find the link under the "Easter bunny card printable" and then click "download the printable."
Here you'll find your free printable template. We tried to make this as easy as possible.
Once you download the file, you can decide which bunny card you'd like to print and use that page number from the PDF file when you print.
You'll have to make sure to print the first page too, which includes the instructions for assembling your Easter card and a pair of printable bases to help your card stand up.
Of course, you could print all of them!
These cards are for personal use or classroom use. Please don't use these for commercial use, thank you!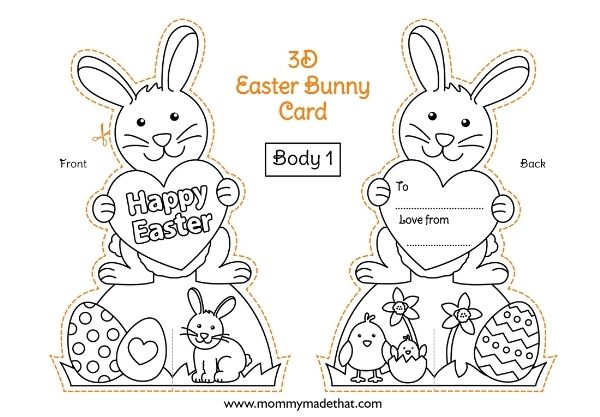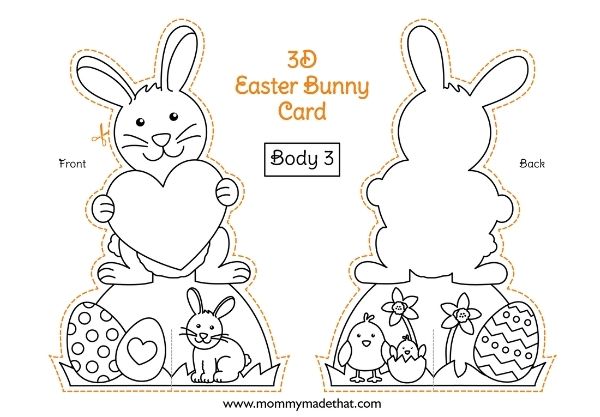 We hope you love using these as much as we did making them!