St. Patricks Day Play Doh Mats
These St. Patrick's day playdoh mats are perfect for helping little learners learn and talk about emotions.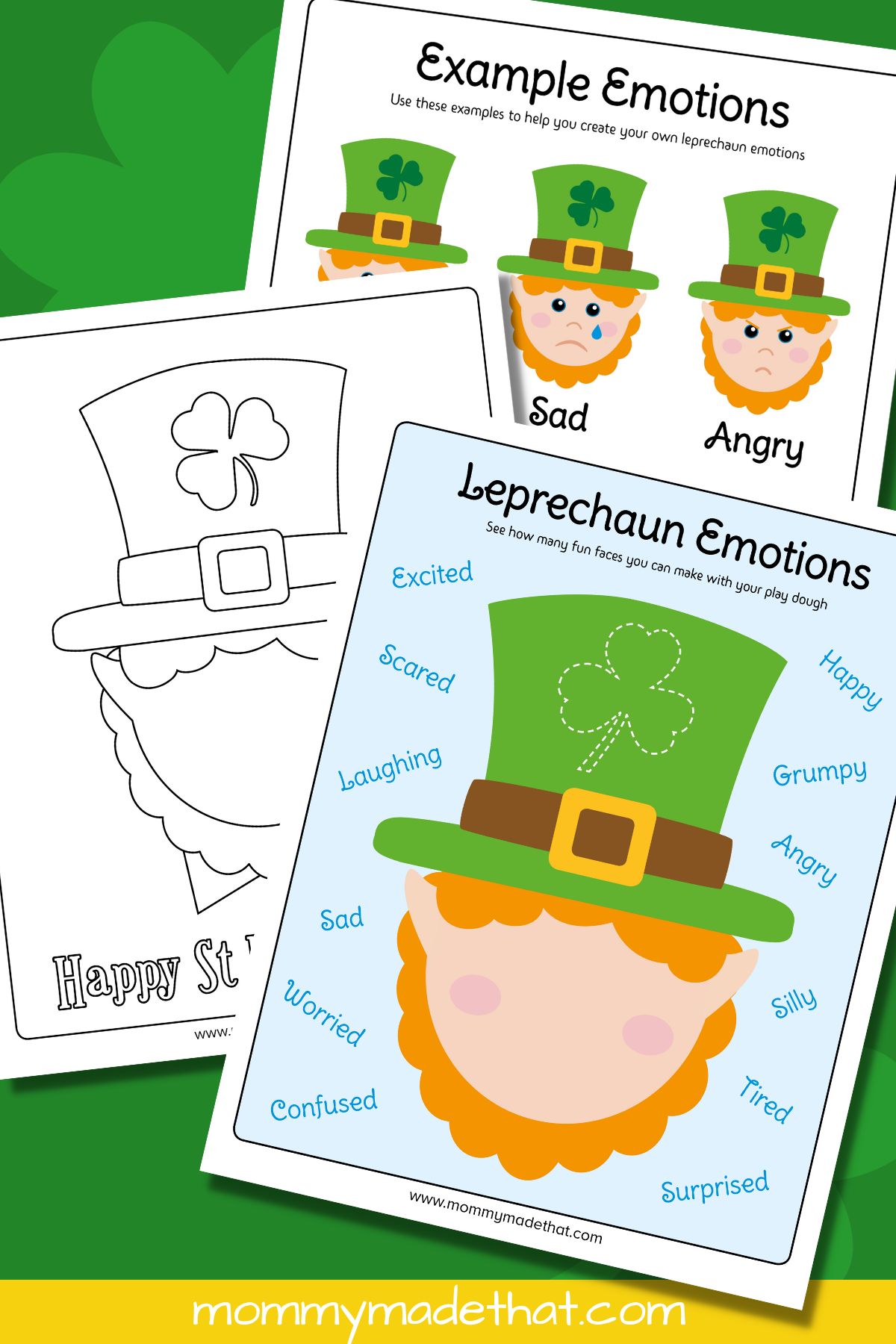 Get your children in the St. Patrick's Day spirit with these playful and educational playdoh mats!
Kids will have a blast creating playdoh faces to represent each emotion and exploring their reactions.
Not only are these easy activities, but they're also fun for all ages and help kids learn about feelings and communication. Be sure to check out the rest of our St. Patricks Day printables for more St. Patty's day fun.
The Printables
Our printable pack contains lots of pages to choose from depending on the activity you'd like to do.
We have 2 pages of a big leprechaun face, where kids can create the leprechauns emotion.
You can suggest they come up with whatever emotion they're feeling at the time, or come up with a scenario and ask them what emotion that would provoke.
Or just choose and emotion and let them work on it. It comes in full color and a printer friendly black and white version.
We also have a few pages that prompt them to create the emotion that is written below the leprechaun.
And two pages where the emotions are left blank and can be written in.
This printable is super versatile because you don't even have to use playdough. You can let the kids draw in the emotions instead.
And a page that shows the examples of what the emotions look like.
Grab the Free Printable Emotions Mats
To grab our free printable St. Patricks day playdoh mats, put your email in the box below. We'll send them straight to your inbox.
These are for personal or classroom use please. Not for commercial use.
Thank you!
How will you be using these sheets? Give us more ideas in the comments below!