Rainbow Lion Craft (Free Printable Craft)
This free printable rainbow lion craft is a fun and colorful printable lion craft that's perfect for rainbow loving kids.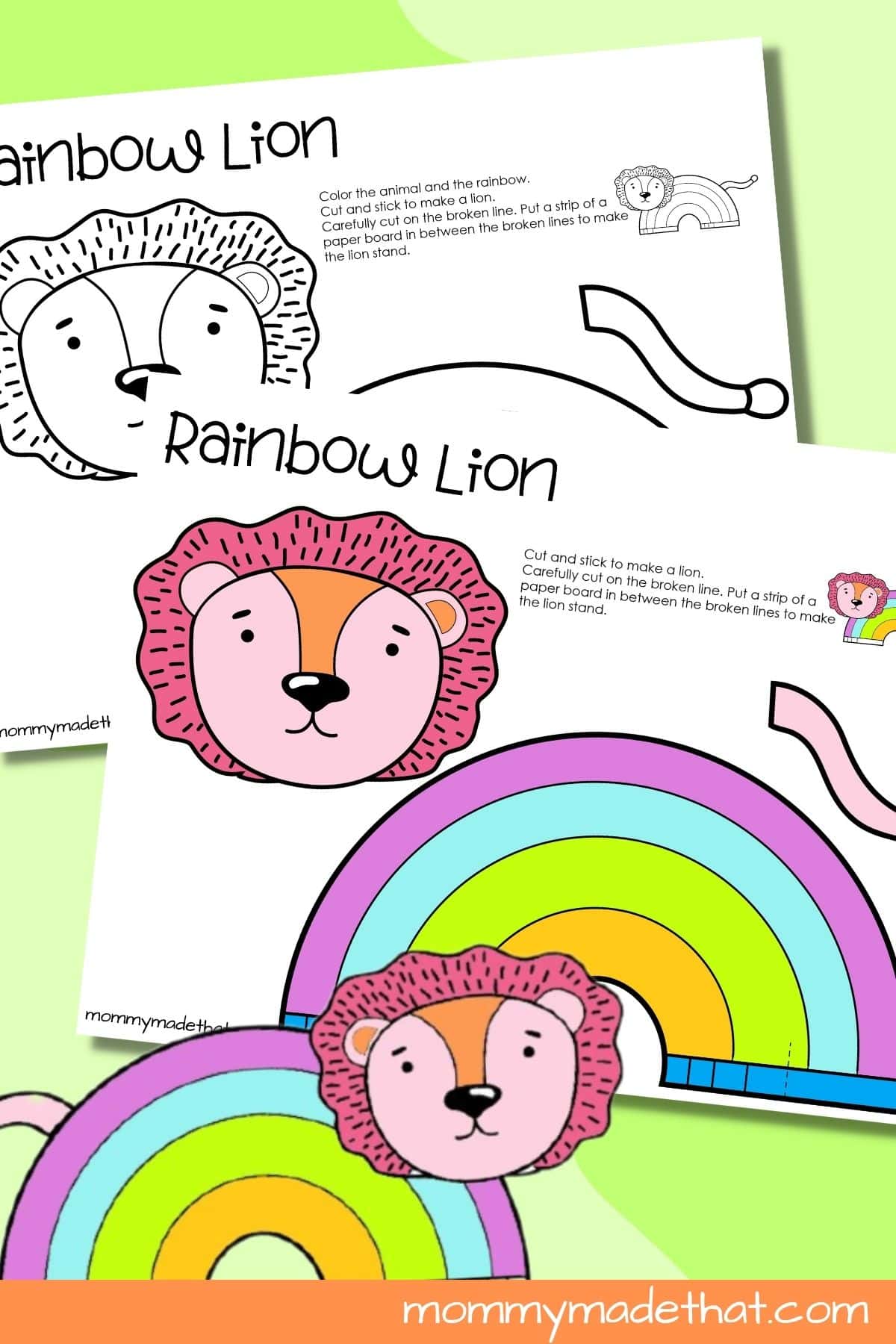 Bring a splash of color to your kid's craft time with this fun and easy rainbow lion craft!
With two versions available – one in black and white for coloring in, and one full-color version that can be cut out and pasted together – there is something here for everyone.
This craft is perfect for preschoolers who are just starting to learn about colors, as well as older kids looking for an engaging activity.
Get ready to create some colorful memories with this adorable rainbow lion!
We've got more lion crafts and printables too! Lion our 3D paper lion craft and our paper bag lion craft.
The Rainbow Lion Craft Templates
We've got two version of our printable lion craft. The first one is a full color version with bright cheery colors.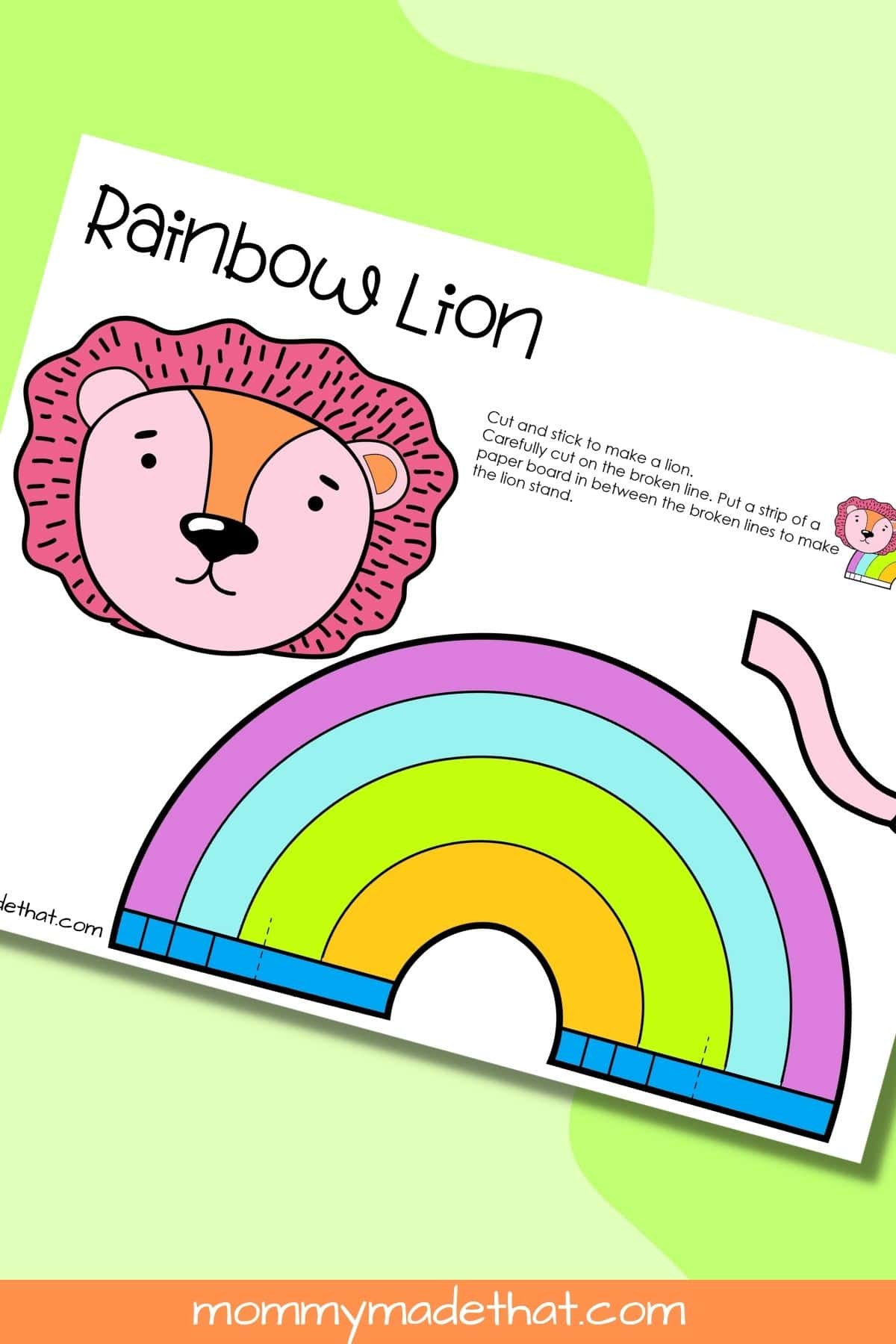 We also have a black and white version which is perfect for kids to get creative and color in their own creations.
It makes for a fun lion coloring page.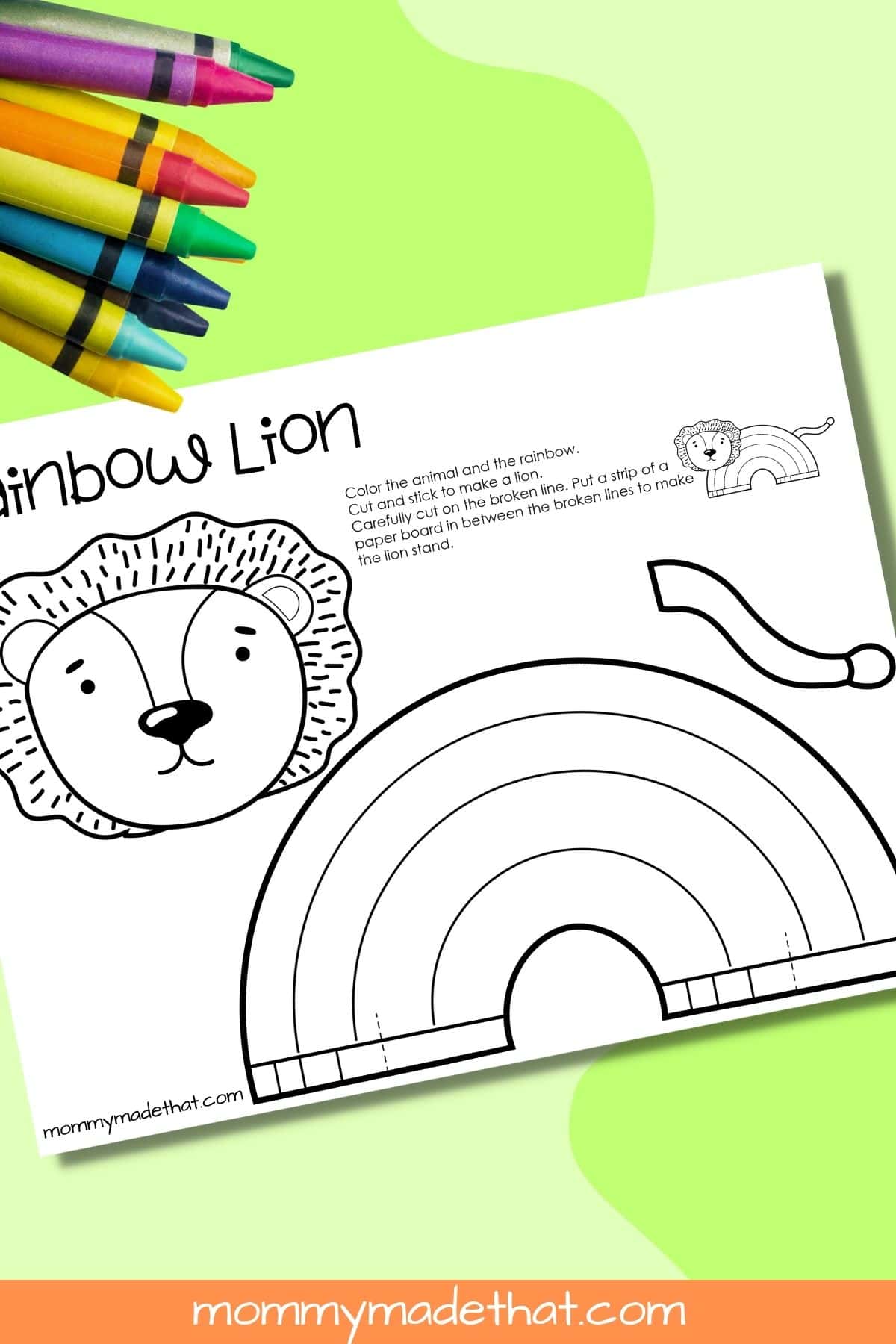 How to Use the Printables
The printables are super easy to use. Just download the PDF and print out the version you want to use.
If you are using the full colored version, simply cut out the rainbow, lion head and tail and glue them together to build your lion.
If using the black and white version, color in the rainbow and lion pieces and then cut and paste together.
If you'd like to make your creations stand up, cut the slits at the bottom of the rainbow legs and insert a stiff piece of cardstock or thick paper.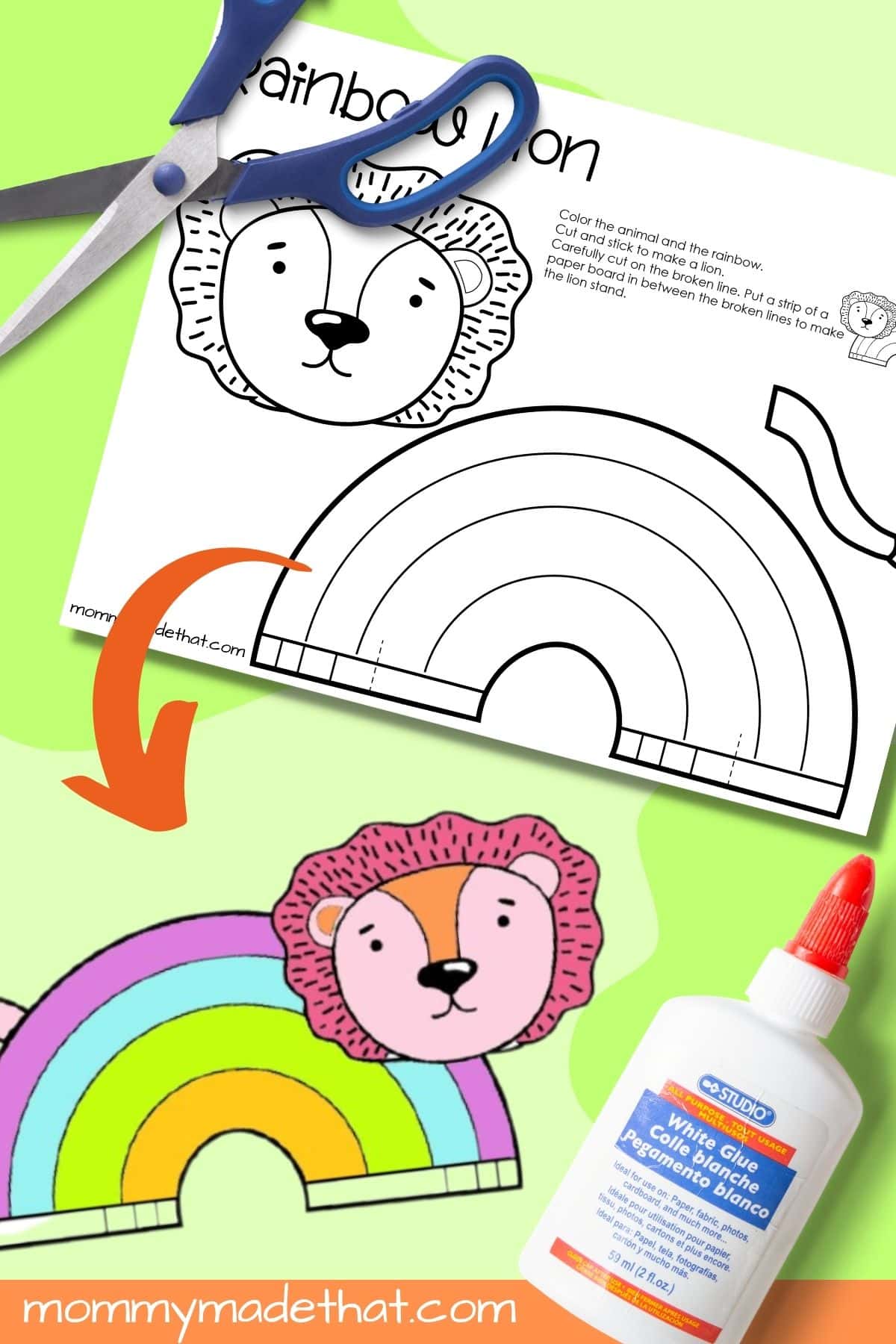 Grab the Free Printable Rainbow Lion Craft
To grab our free printable lion craft, put your email in the box below. We'll send it straight to your inbox.
This is for personal or classroom use only please. Not for commercial use. Thank you!
Other Lion Activities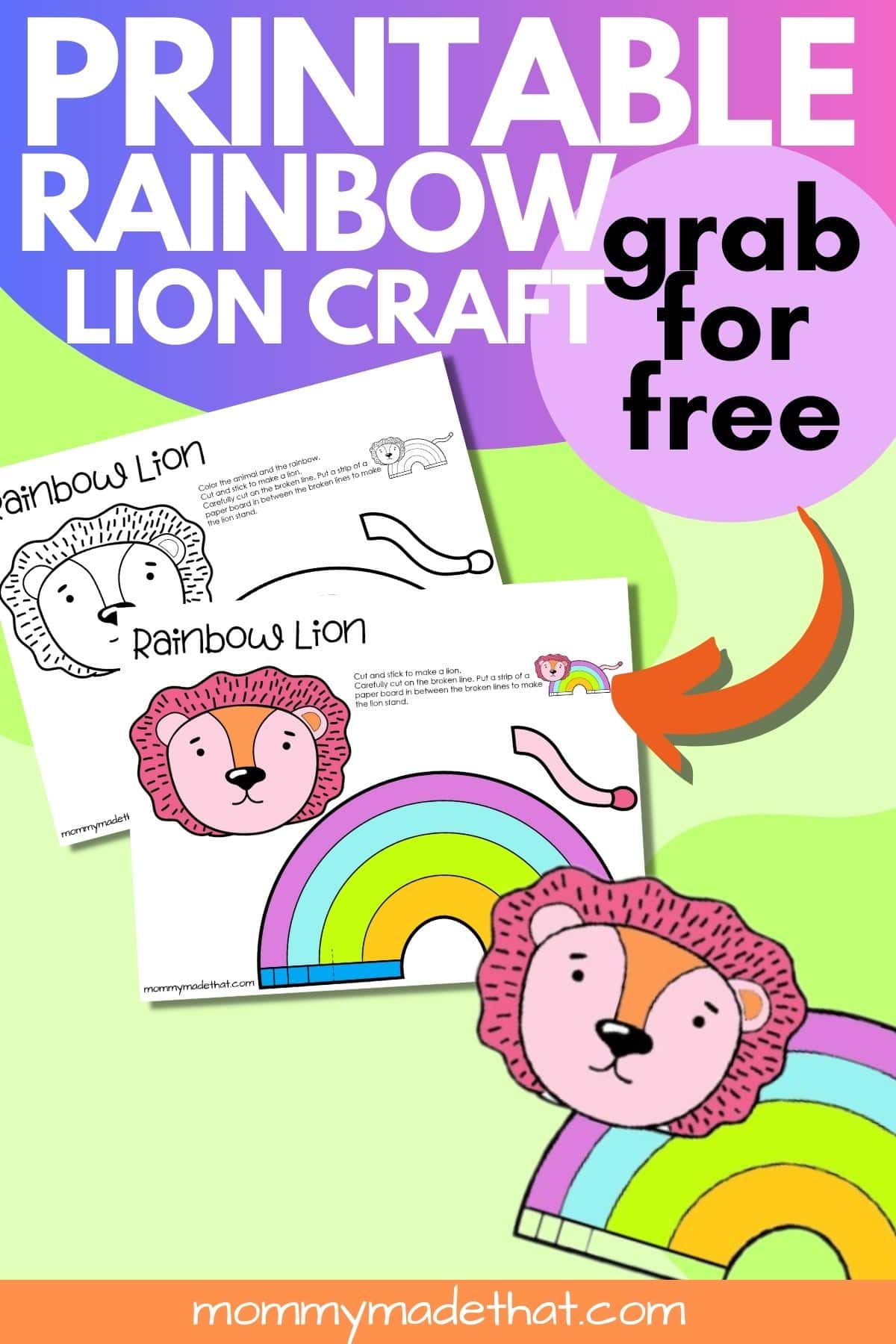 Crafting is a great way to keep kids entertained and learning, all while having fun.
This rainbow lion craft is the perfect activity for both younger children who are just starting to learn about colors as well as older ones looking for an engaging project.
Whether you choose to color in the black and white version or cut out and paste together the full-color one, this cute lion will surely bring some colorful memories into your home!
So why not gather up some paper and scissors, download our printable template, and get crafting with your little ones today?