E is for Eagle Craft: A Printable Letter E Craft
Focusing on some letter E activities? We've got this cute and easy printable E is for Eagle craft perfect for kids working on the letter E. Grab the free printable here!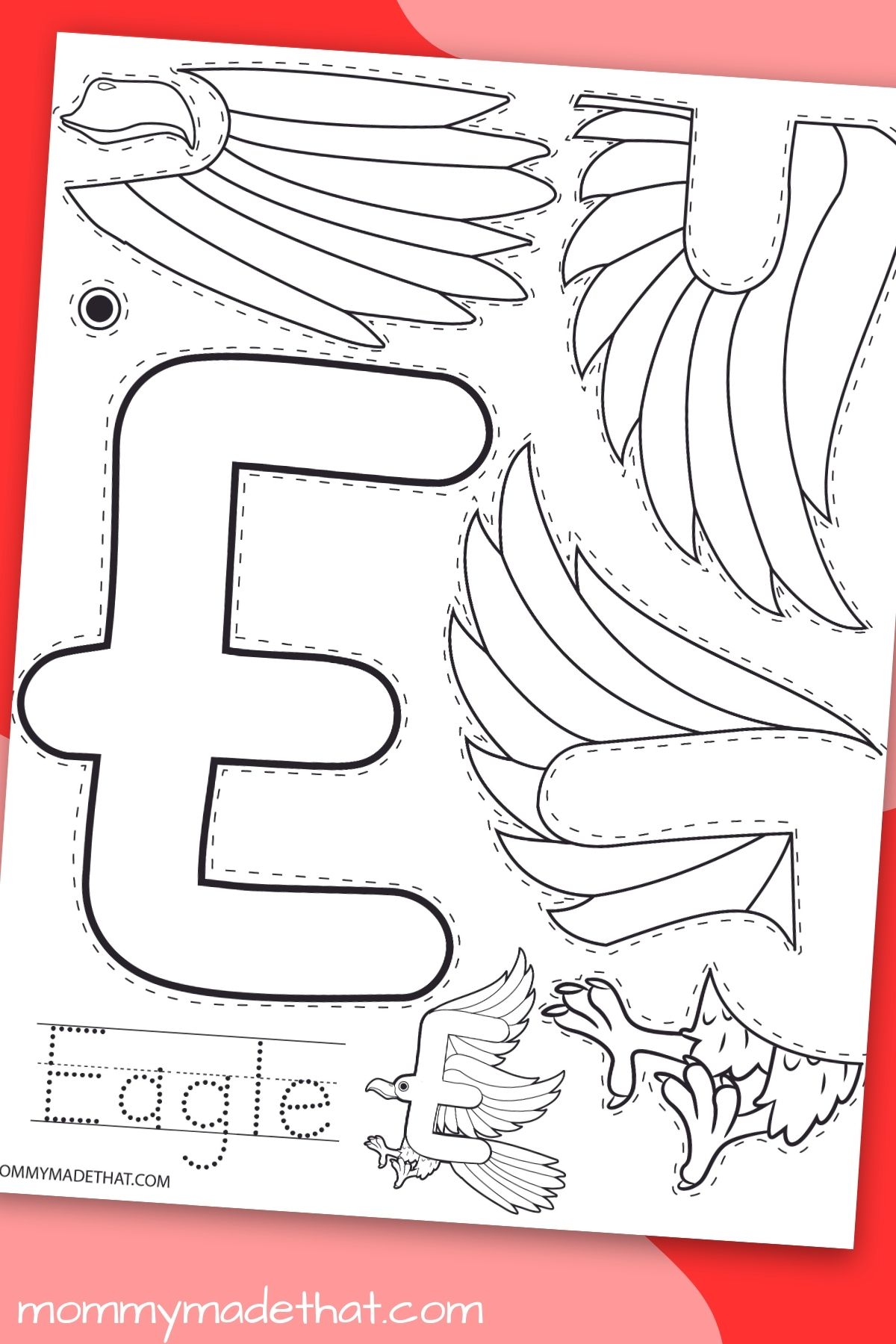 Are you looking for a fun activity that will help teach your kids about the letter E?
Look no further than the E is for Eagle craft!
Not only is this activity easy and enjoyable for kids to complete, but it also helps them associate the letter E with a real-life animal.
Be sure to check out some of our other letter E crafts and activities like our letter E tracing worksheets.
E is for Eagle Craft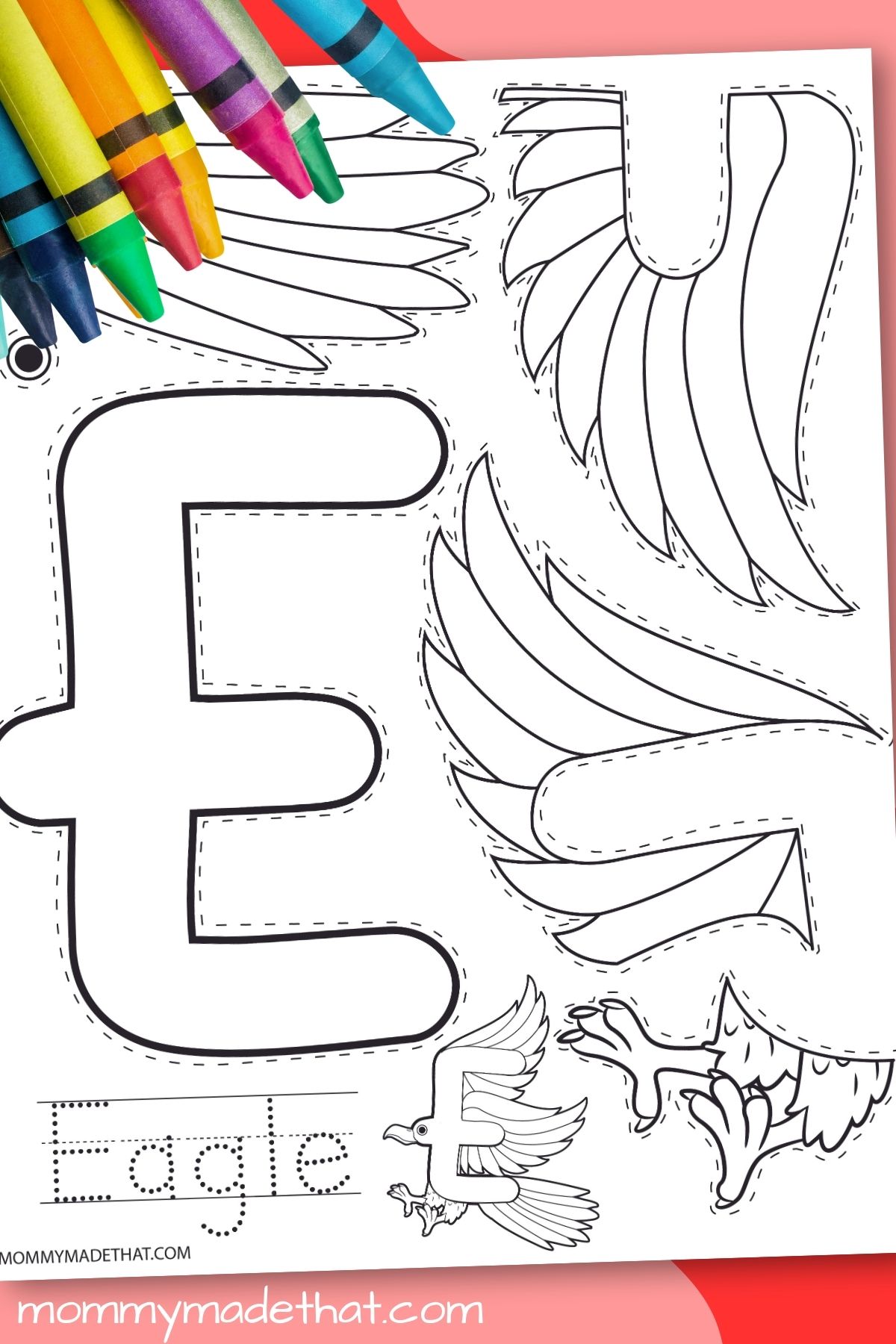 Gather Your Materials: First, gather all the necessary materials to complete this craft. You will need the E is for Eagle printable, scissors, glue or tape, and crayons or markers to color in the eagle.
If you want to make the craft more festive, you can also add glitter or feathers.
Cut and Color: Once you have gathered all of your materials, print out the E is for Eagle printable and have your child color in the eagle. Encourage them to be creative and use a variety of colors to make the eagle pop.
Then, help your child cut out the eagle and the letter E. This is a great opportunity to work on their scissor skills and hand-eye coordination.
Assemble the Craft: Now it's time to put the craft together. Have your child glue or tape the eagle parts onto the letter E to form the eagle's body.
This gives the craft a clear connection to the letter E and helps reinforce the association in your child's mind.
If you want to make the craft more interactive, you can also add a popsicle stick to the back of the eagle to create a puppet.
This allows your child to put on their own puppet show or storytime and practice their creativity and storytelling skills.
Show Off Your Creation: Finally, display your child's masterpiece proudly!
Hang it up on the refrigerator or place it on a shelf where everyone can see it.
This not only shows your child that you value their creativity and hard work, but it also reinforces their association with the letter E.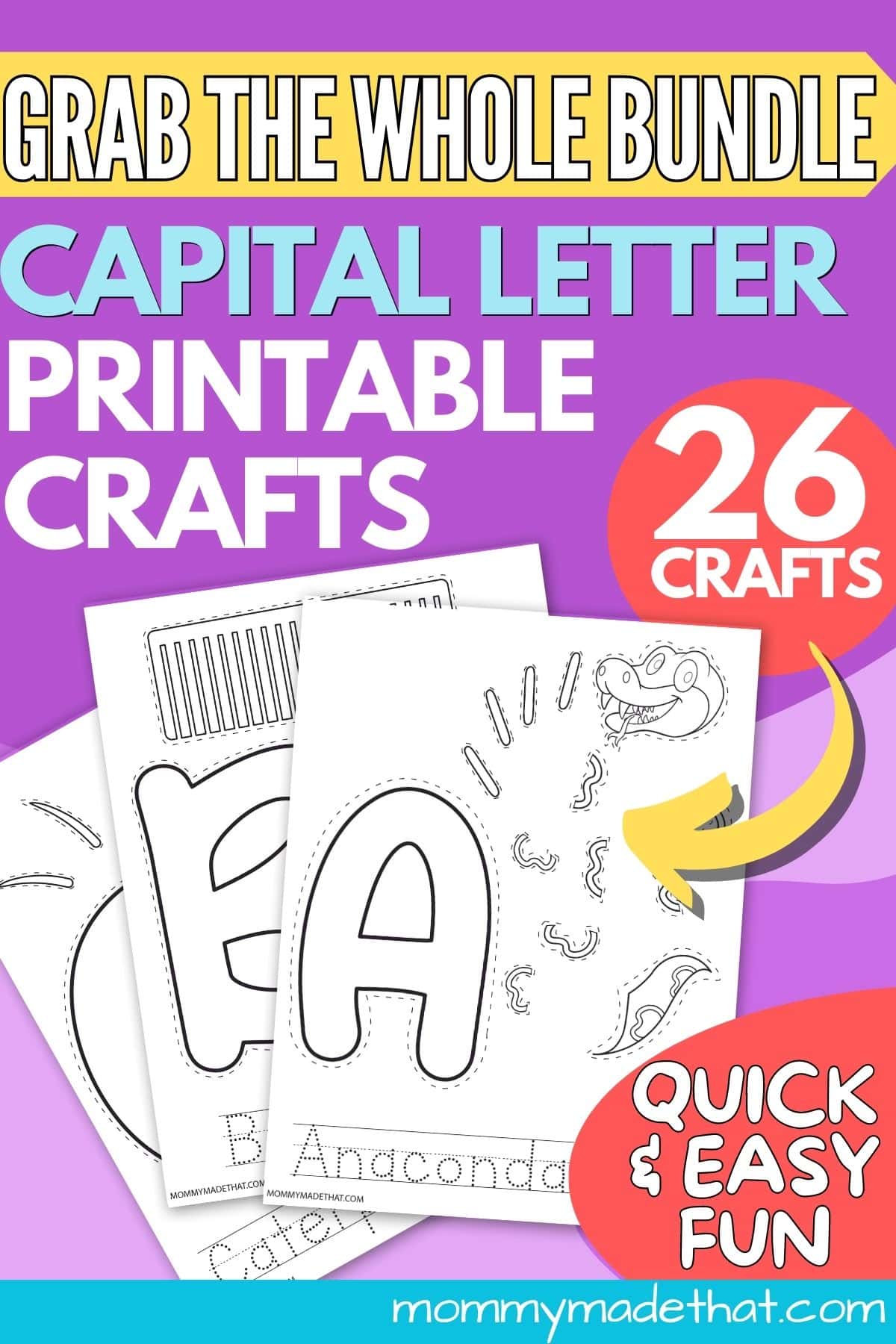 Grab the Free Letter E Craft
To grab the free E is for Eagle printable craft, put your email in the box below. We'll send it straight to your inbox.
This is for personal or classroom use only please. Not for commercial use. Thank you!
The E is for Eagle printable craft is a fun and creative way to introduce your child to the letter E.
By incorporating real-life animals and hands-on crafting, you are giving them an educational experience that won't feel like work.
This activity is perfect for both home and classroom settings and can be adapted to fit a variety of age ranges.
So gather your materials, put on your crafting hats, and get ready for some fun and learning!