Snowman Coloring Pages (Lots of Cute Free Printables)
Looking for some cute snowman coloring pages. We've got lots of great ones right here you can grab and print for free right here.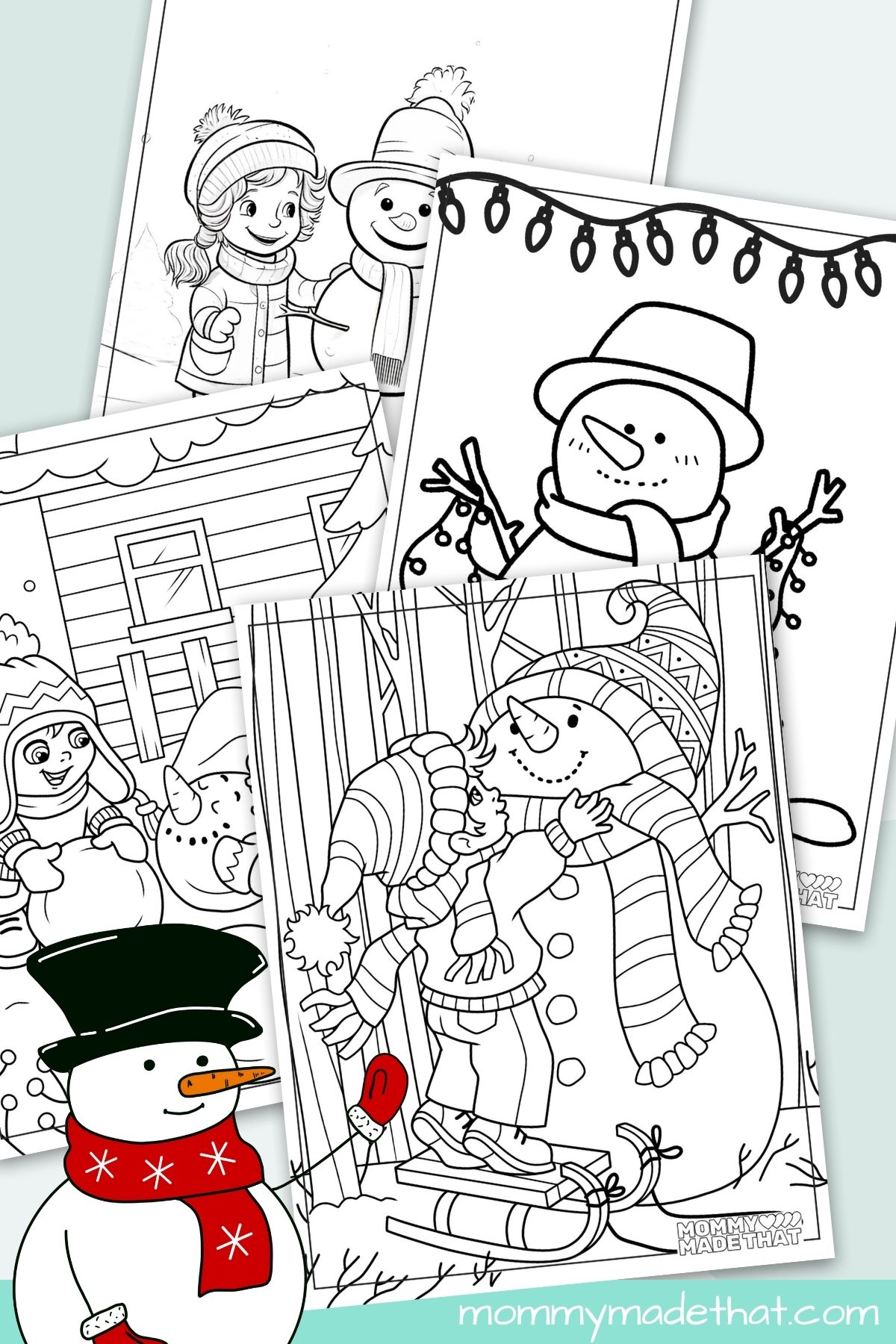 Winter is here and what better way to celebrate this holiday season than with some fun and festive snowman coloring pages!
Kids love getting creative and these adorable pages are a perfect way to keep them entertained, whether it's indoors on a snowy day or at a holiday party with friends.
Our printable snowman coloring pages feature cute snowman designs that are perfect for little ones.
We've got snowmen with hats, scarfs, and even kids making their snowman.
The best part? These snowman coloring pages are totally free to download and print!
These coloring pages are a perfect way for kids to get into the holiday spirit and create a cute picture that they can be proud of.
With coloring pages for kids of all ages, these snowman pages make for a fun activity for the entire family.
So grab some coloring sheets and let's get creative together this winter season!
And if you like these, you'll also enjoy our snowman templates. These feature lots of other great snowman outlines which are great for coloring.
And we've got lots of super cute ideas for snowman crafts for kids along with some fun snowman printables like our roll a snowman game and our pin the nose on the snowman game.
The Snowman Coloring Pages
It's wintertime. Which means snowmen are on our mind! Once you've finished coloring in your pictures, make sure to find a good snowman name to give them!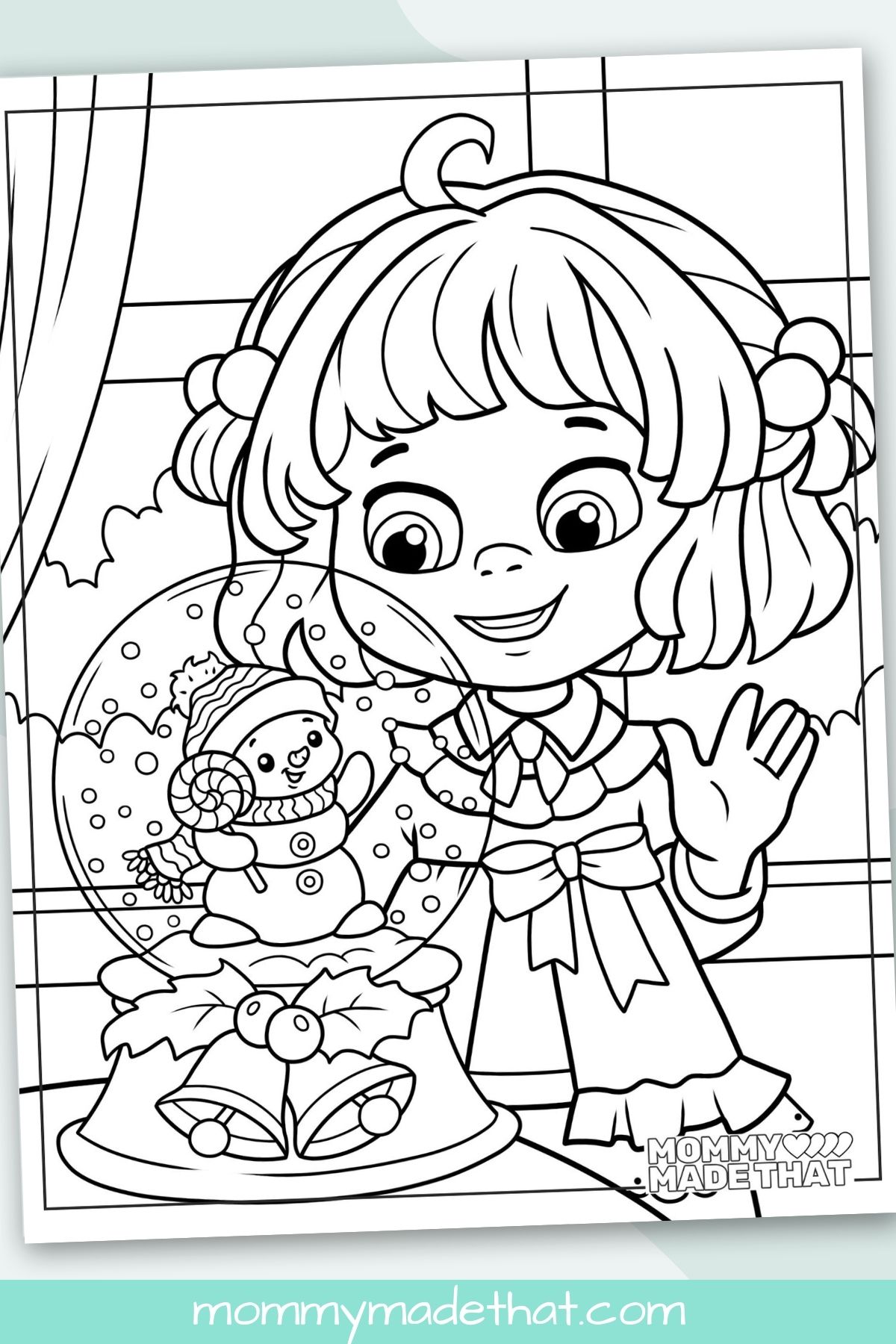 We've got these coloring pages of little snowmen being adored by kids. One features a cute little snowman with a little girl and the other of a sweet little snowman in a snow globe.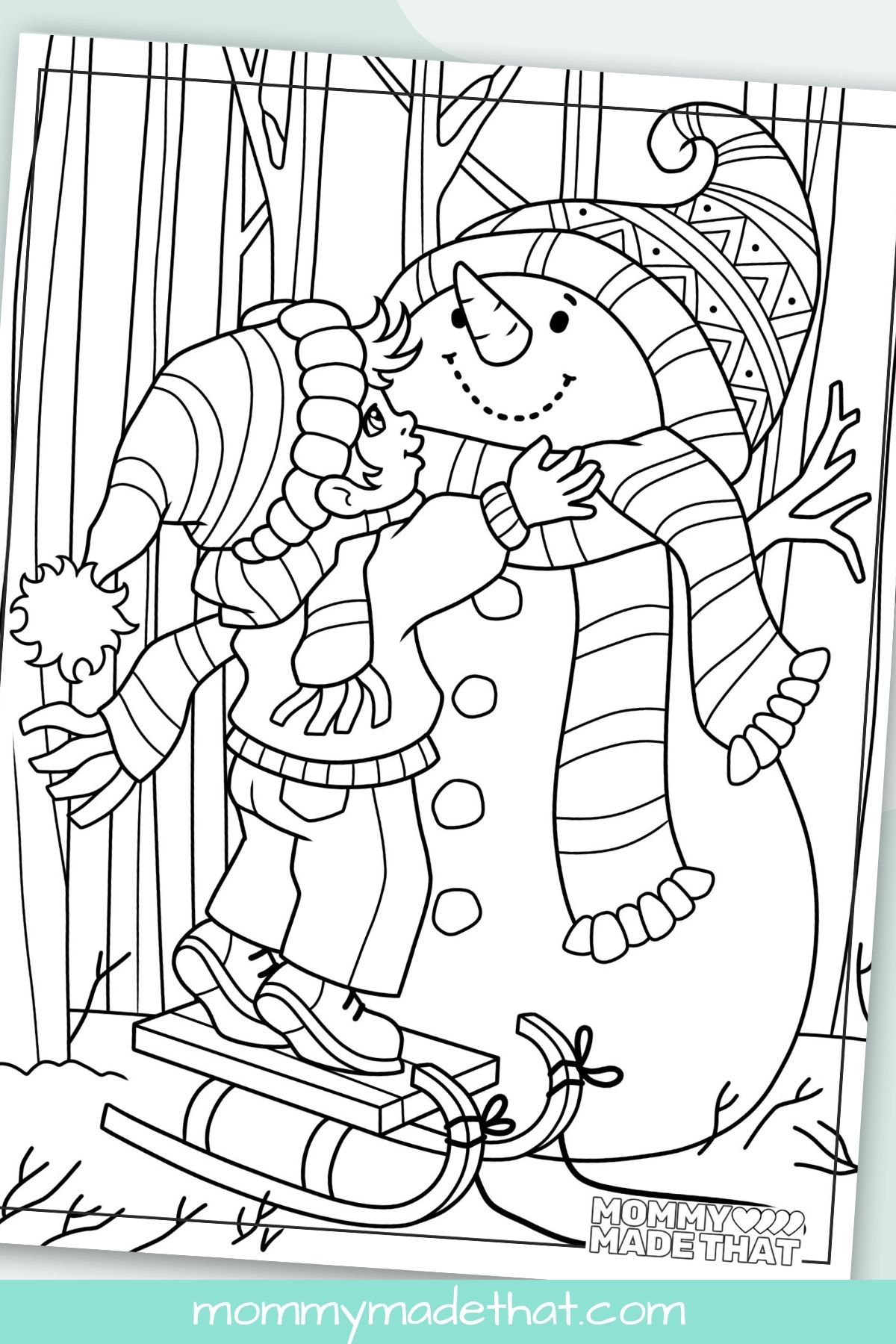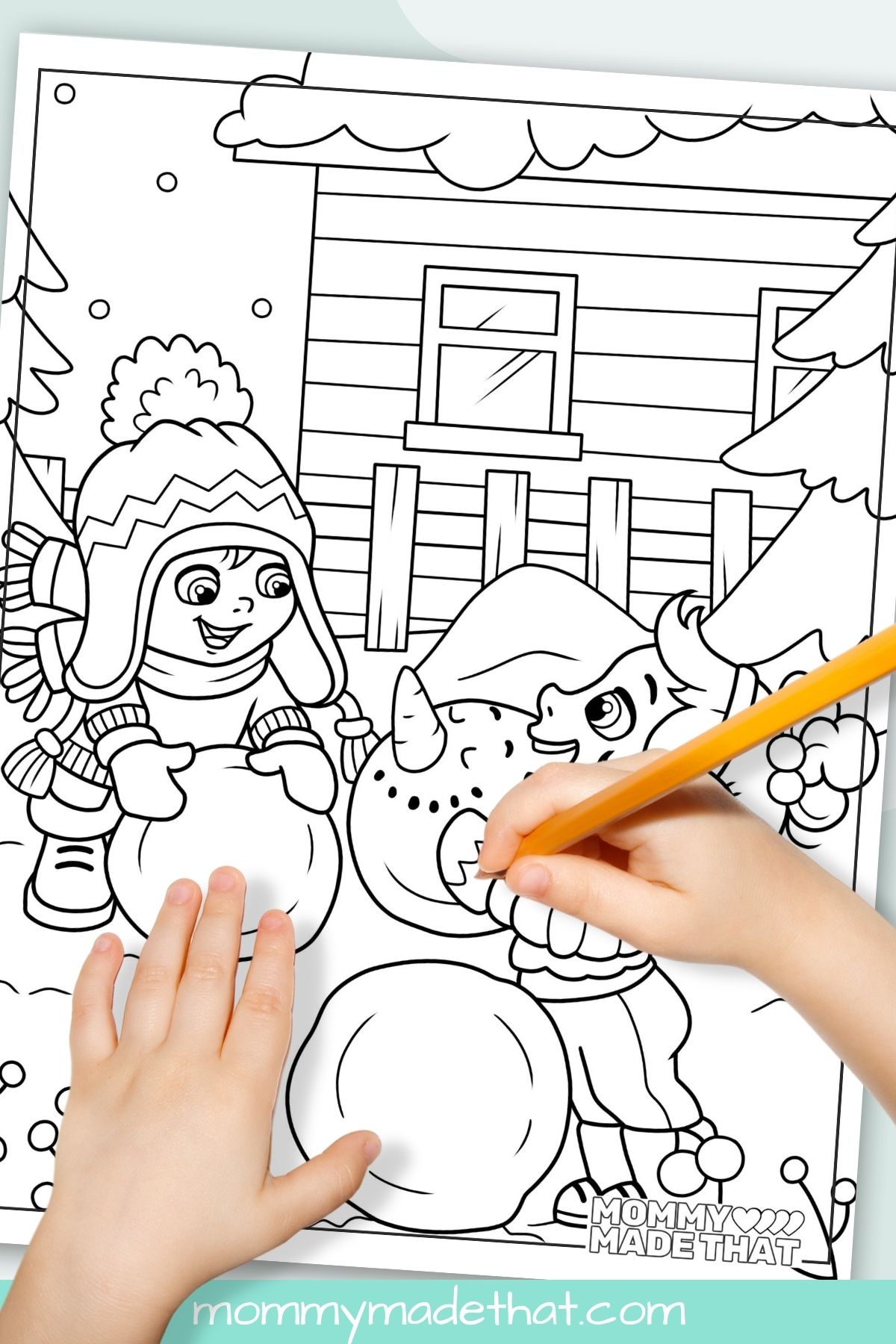 These snowman pages feature cute children dressed in winter clothes excitedly putting together their own snowmen.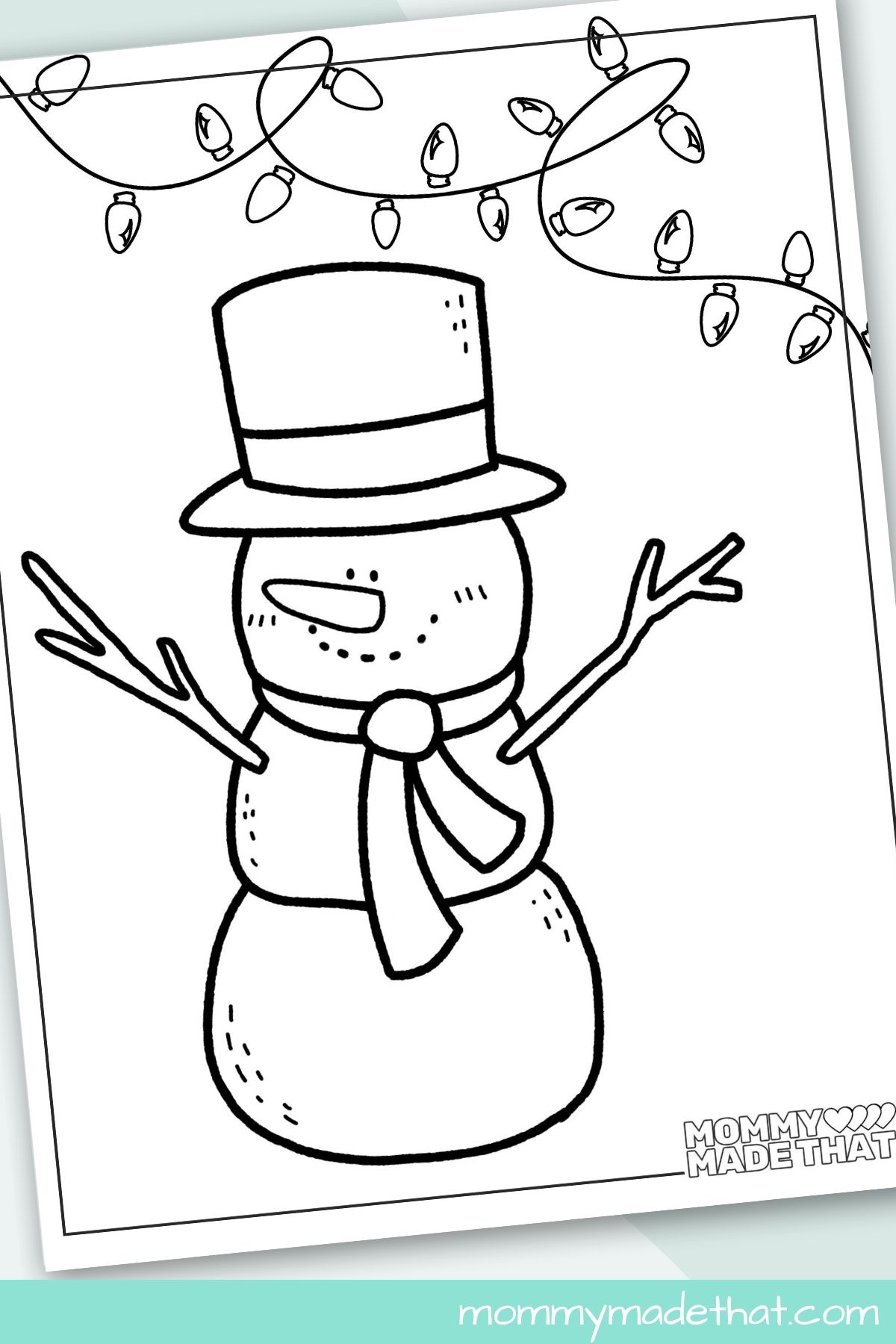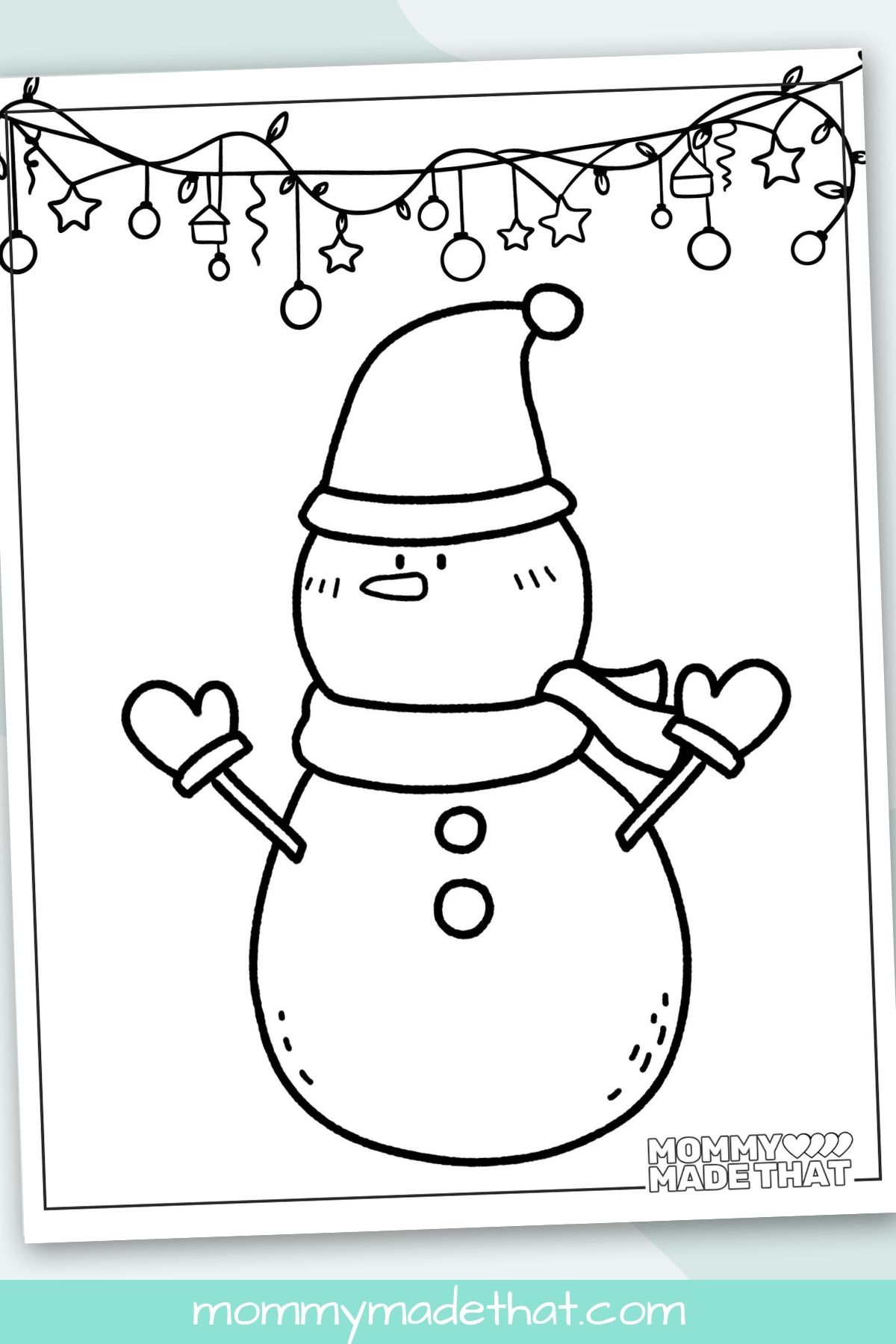 We also have these simple snowman coloring pages which features different snowmen. Some are super cute.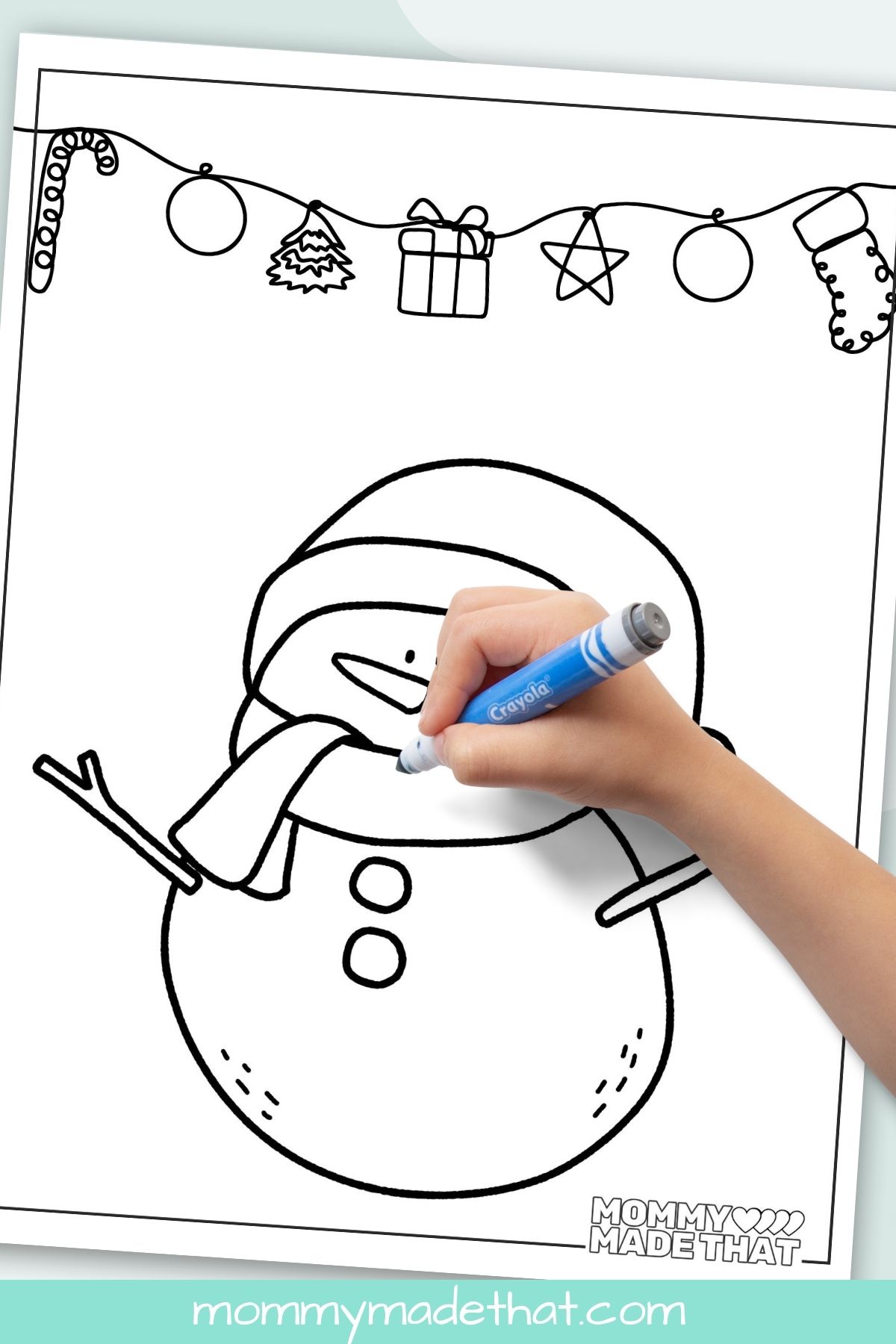 While others feature snowmen having silly fun in the winter time.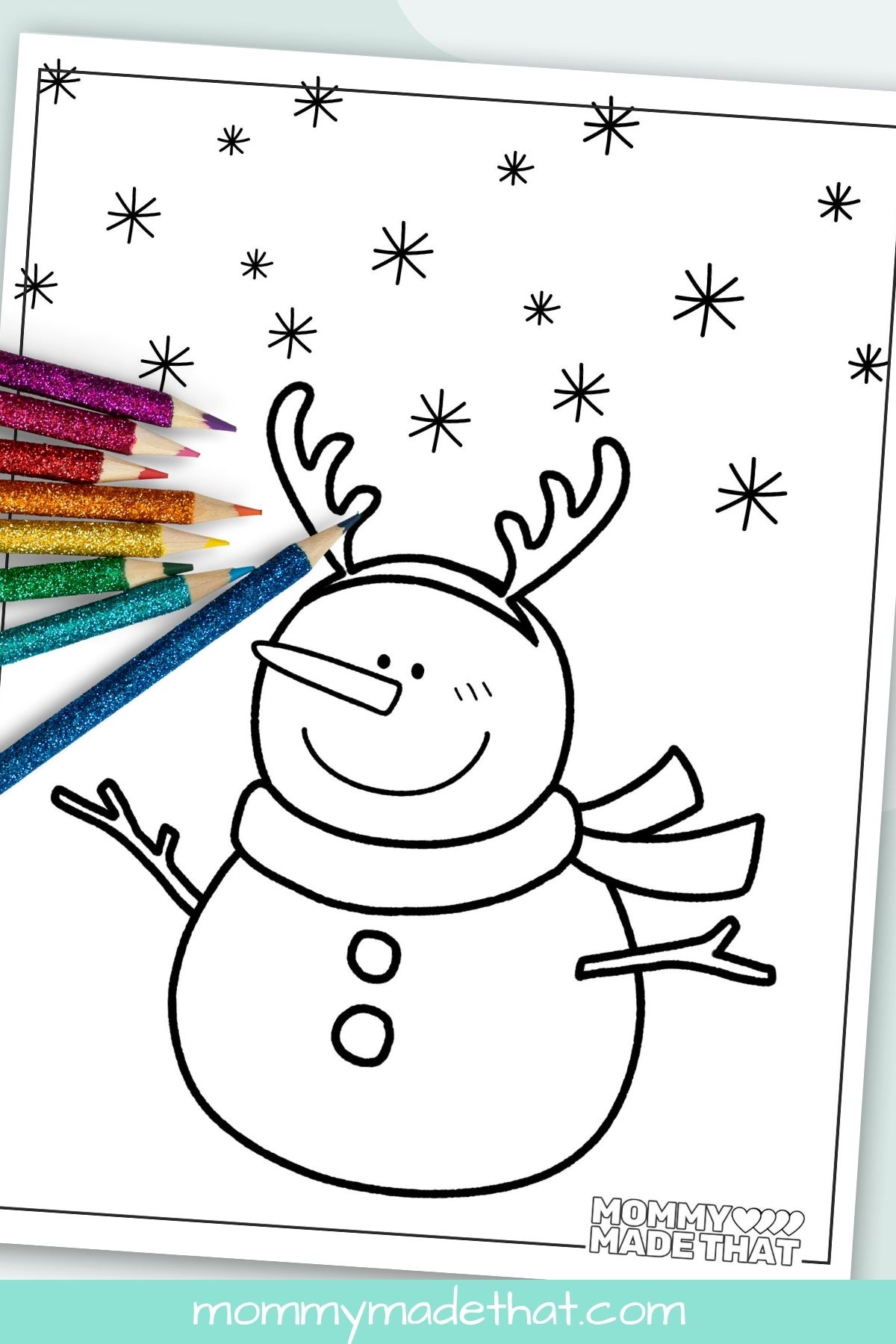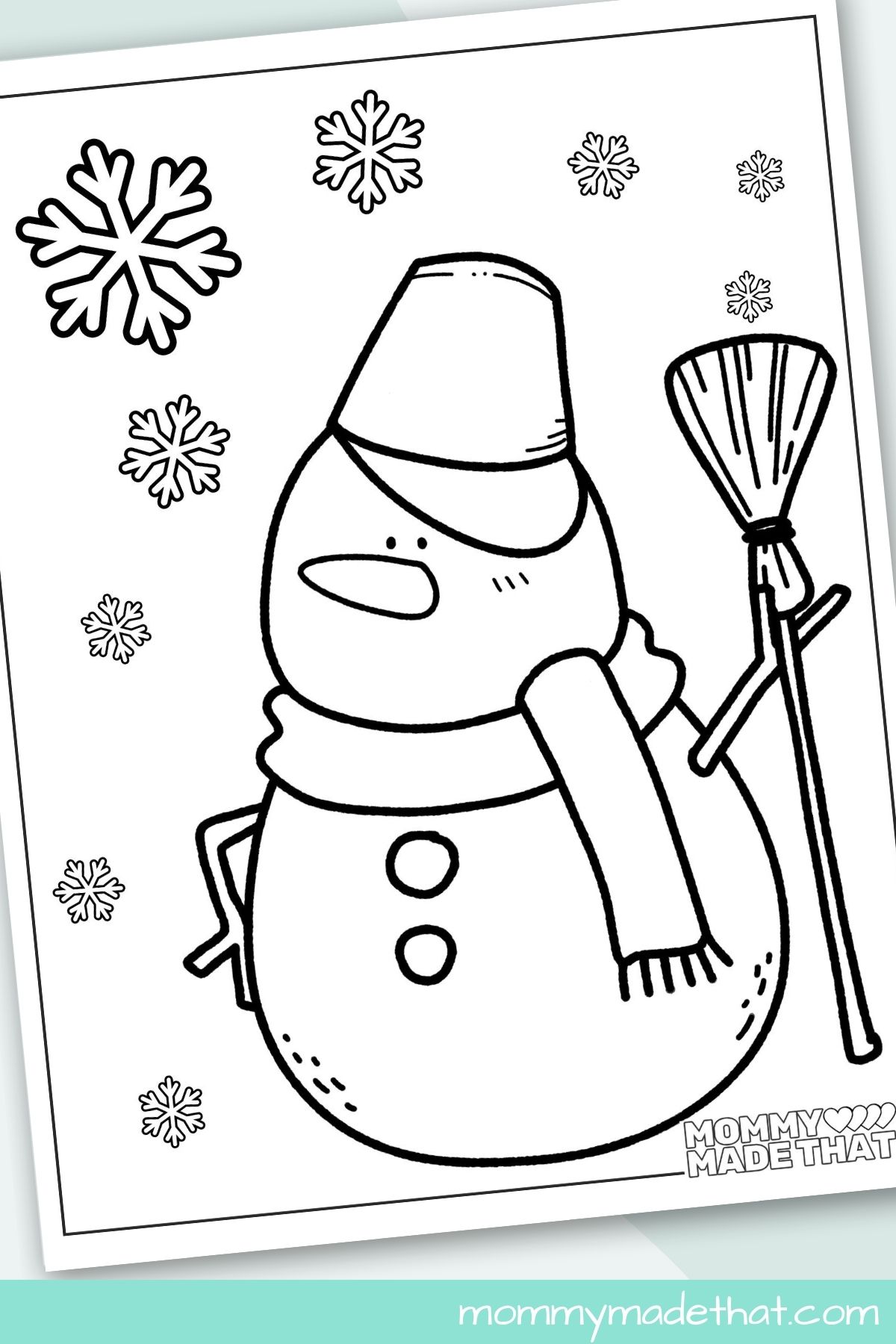 Many of them feature snowmen in hats and scarves. Some with buttons some without. Some with carrot noses others with coal noses.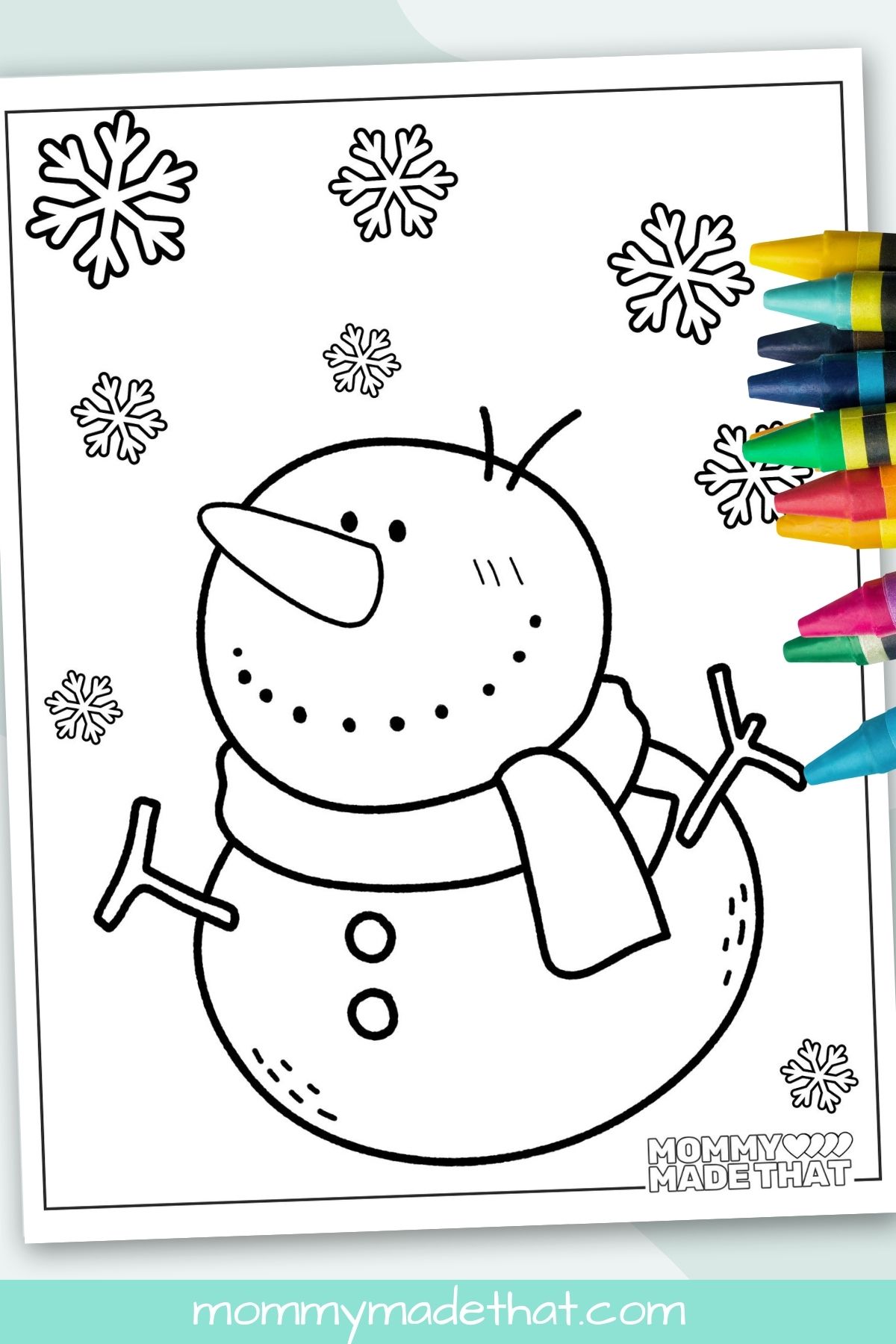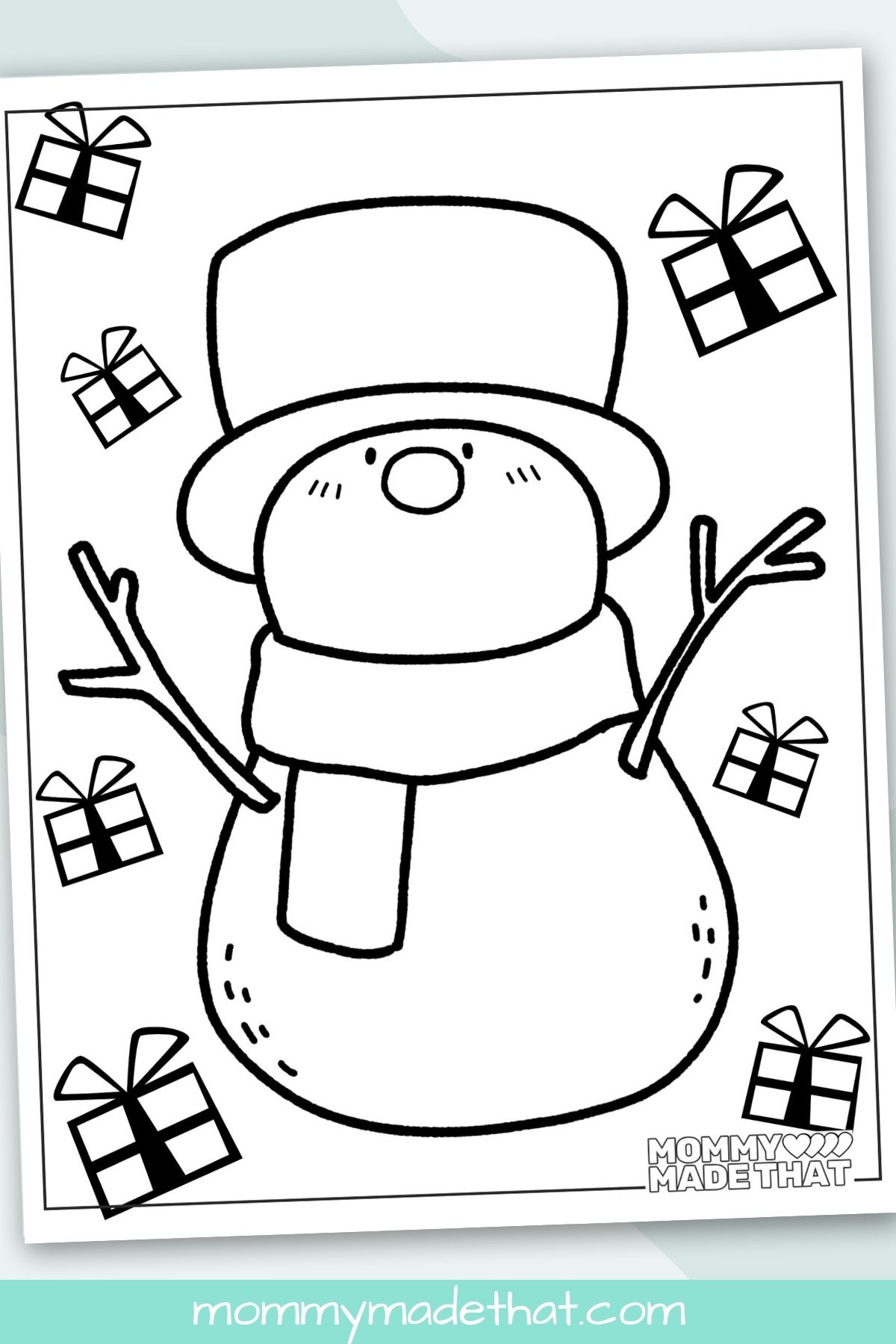 I like the idea of printing out the simple snommen and letting the kids "decorate" them. Have them add more props to the snowmen using fun craft items like pom poms or real buttons.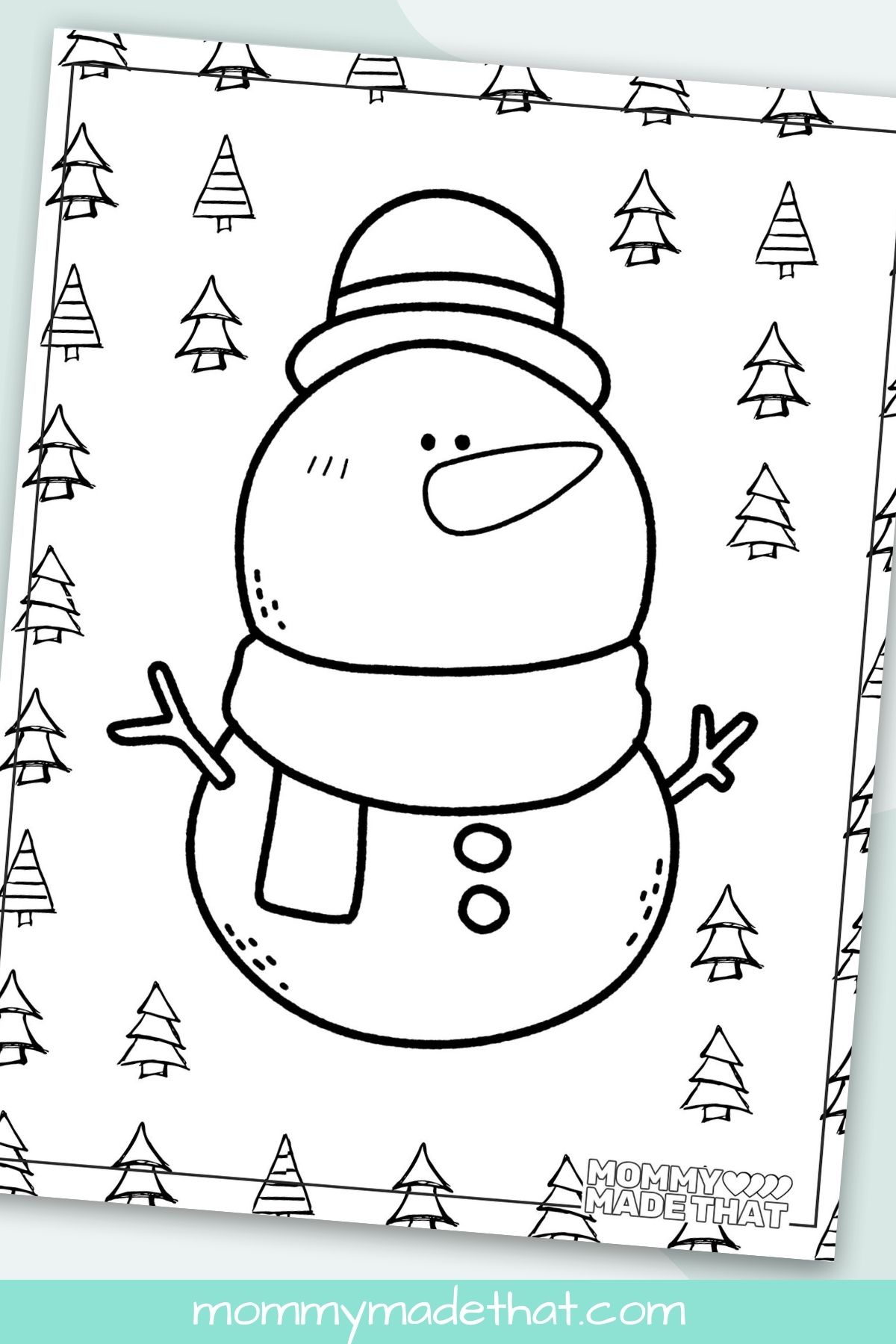 And we also include a few free snowman coloring pages featuring kids happily posing with their new snowman friends!
The printable PDF also includes a snowman snowglobe. We've got more free snowglobe coloring pages too which are perfect coloring pages for the winter months.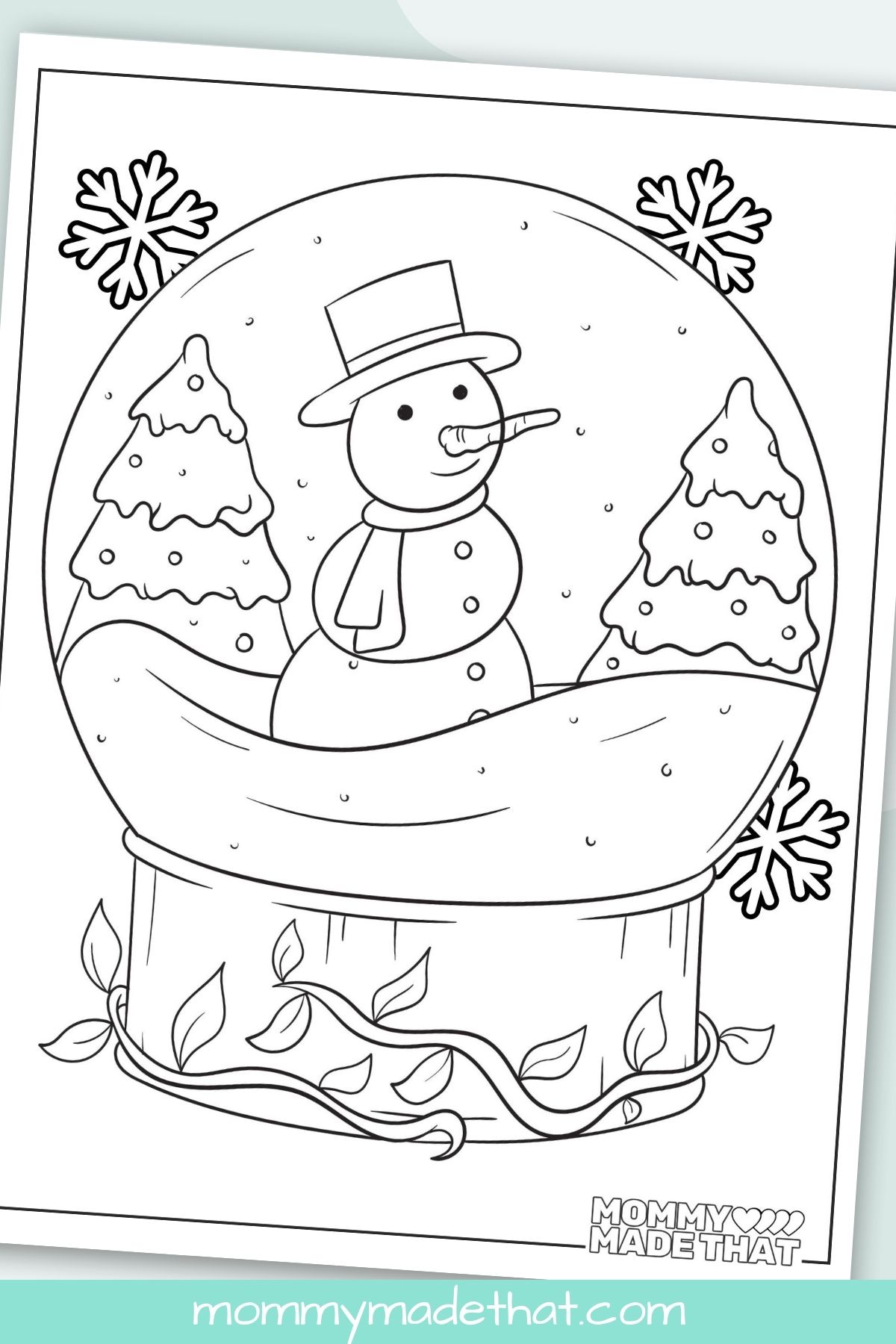 Grab the Free Snowman Coloring Pages
To grab all of the free snowman coloring sheets, put your email in the box below. We'll send all of them straight to your email.
Then just download the file, print out the ones you want to color and let the fun begin!
These are for personal or classroom use only please. Not for commercial use. Thank you!
Be sure to also check out our printable snowman paper doll and our super cute snowman bookmark craft.
We hope you enjoy these pages to color!