Easter Egg Perler Bead Patterns (Free Printable)
Today we have a cute easter Perler bead patterns, (also known as Hama beads and melty beads) featuring lots of cute easter egg designs.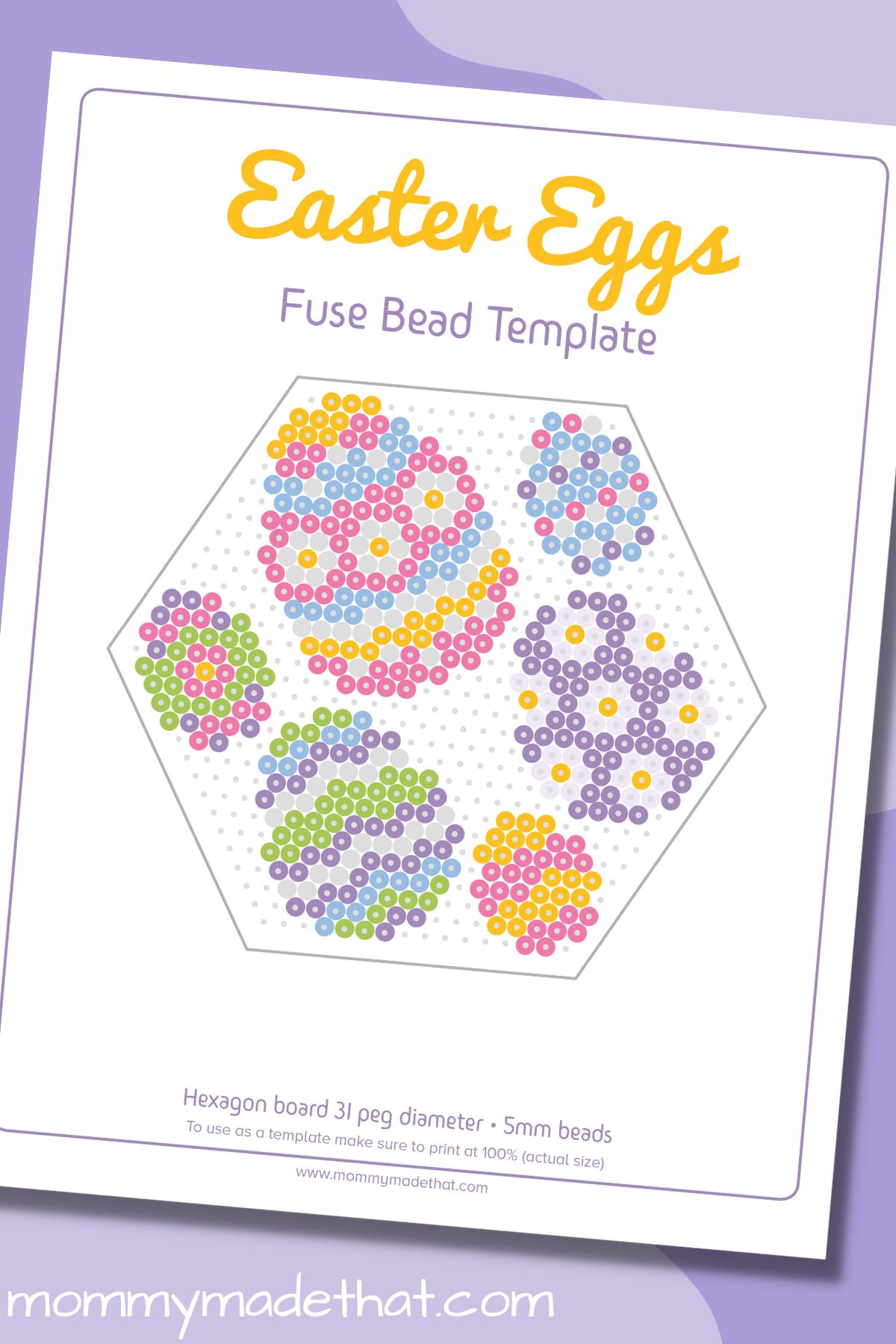 Easter is coming up! We've got lots of fun Easter printables that are perfect for keeping the kiddos busy and entertained. From our Easter egg coloring pages to our easter egg matching game.
I don't know about you, but my kids LOVE creating patterns with perler beads. They like to calm them melty beads, but they're also know as Hama beads.
With this printable Easter egg Perler bead pattern printable, kids can enjoy a fun and creative activity this Easter.
They can make their own decorations for the holiday and show off their artistic flair!
Not only is it a great way for them to express themselves, but it's also an easy and fun activity that both parents and children can enjoy together.
The Printable Pattern
Our pattern is designed around the hexagon pegboard, but you could still use the template for individual eggs on any of the clear pegboards. Just move it around a bit for each egg.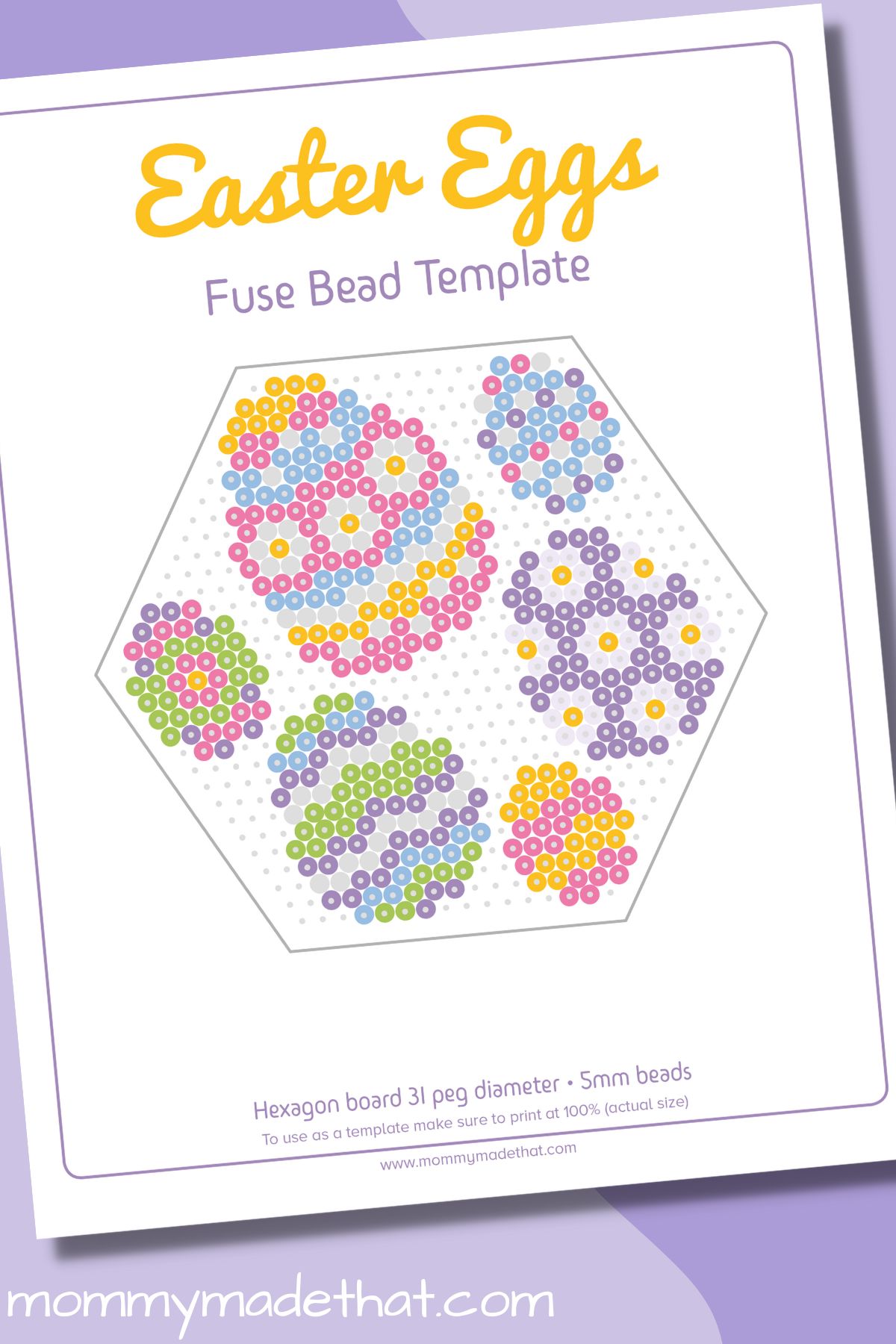 With our printable pattern, children can easily turn colorful beads into beautiful decorations for their home.
It's an activity that is both entertaining and educational, as they get to express their creativity while learning colors, patterns and shapes.
Plus, it's a great opportunity to bond with their family as they make Easter decorations together.
You can create Easter eggs of any color combination of your choice!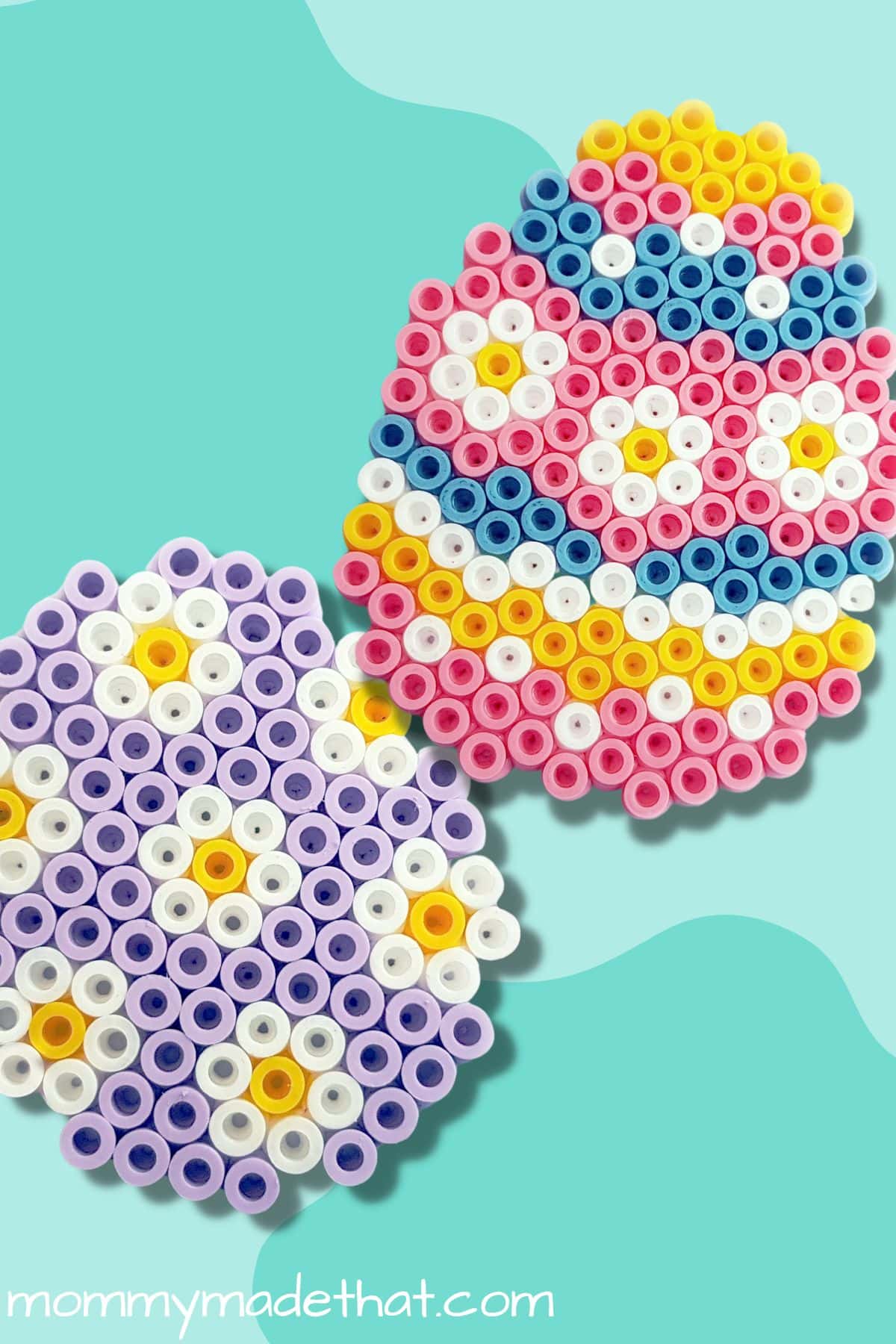 It includes 6 egg patterns, 3 large Easter eggs and 3 small Easter eggs.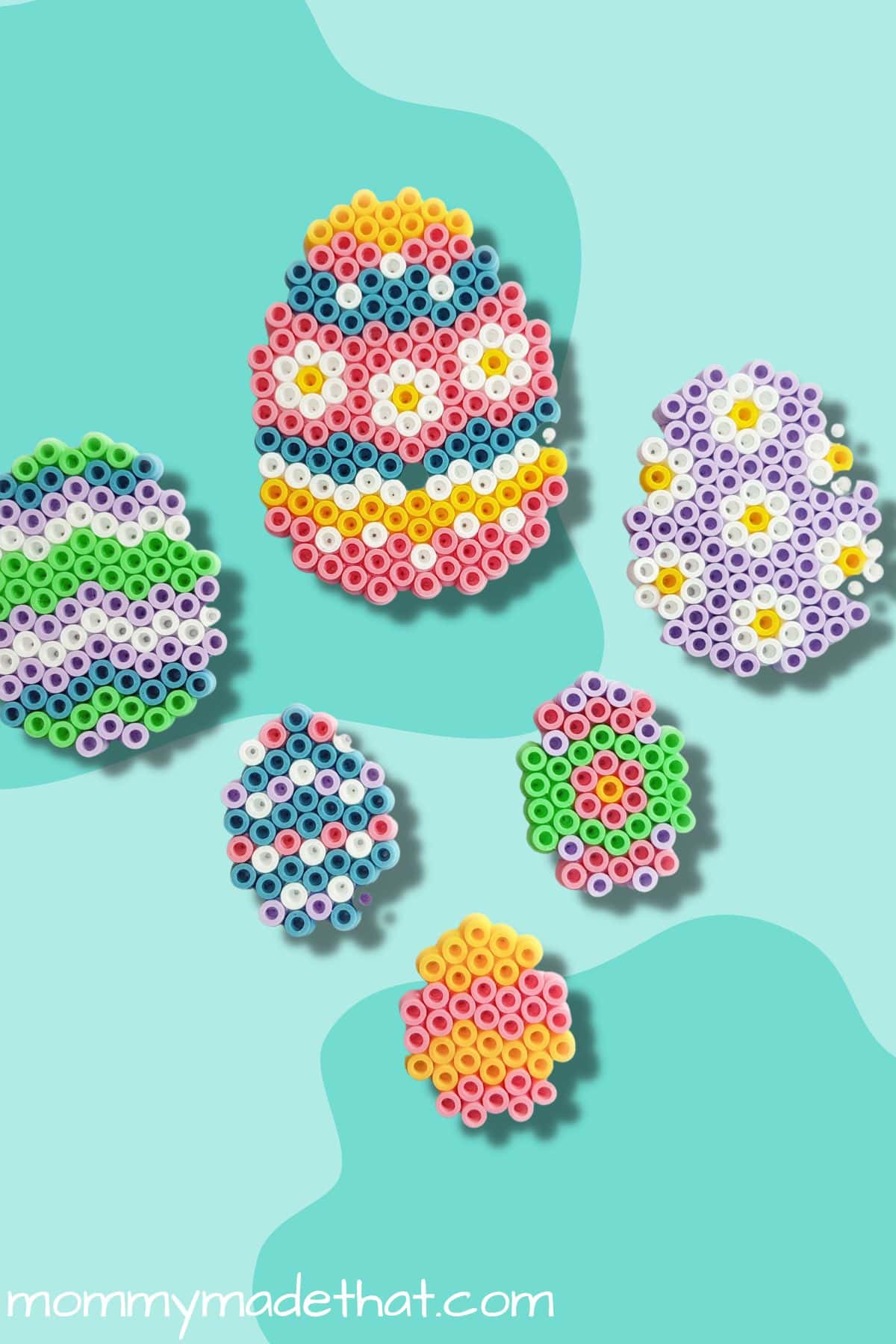 Grab the Printable
To grab the free printable, put your email in the box below. We'll send it straight to your inbox.
Then just download and print it out! Make sure to print it at 100% scale, so it'll fit the standard pegboard.
This is for personal use or educational use only please. Not for commercial use. Thanks!
Perler bead activities are the perfect way to celebrate Easter in a fun, creative, and educational way.
With our printable pattern, children can make beautiful decorations while mastering colors, patterns, and shapes.
It's an activity that will bring joy to your family this holiday season as you craft together and make unforgettable memories!