Toilet Paper Roll Llama Craft
This adorable llama craft is made from a toilet paper roll! It's super cute and with our free printable template, super easy to make yourself.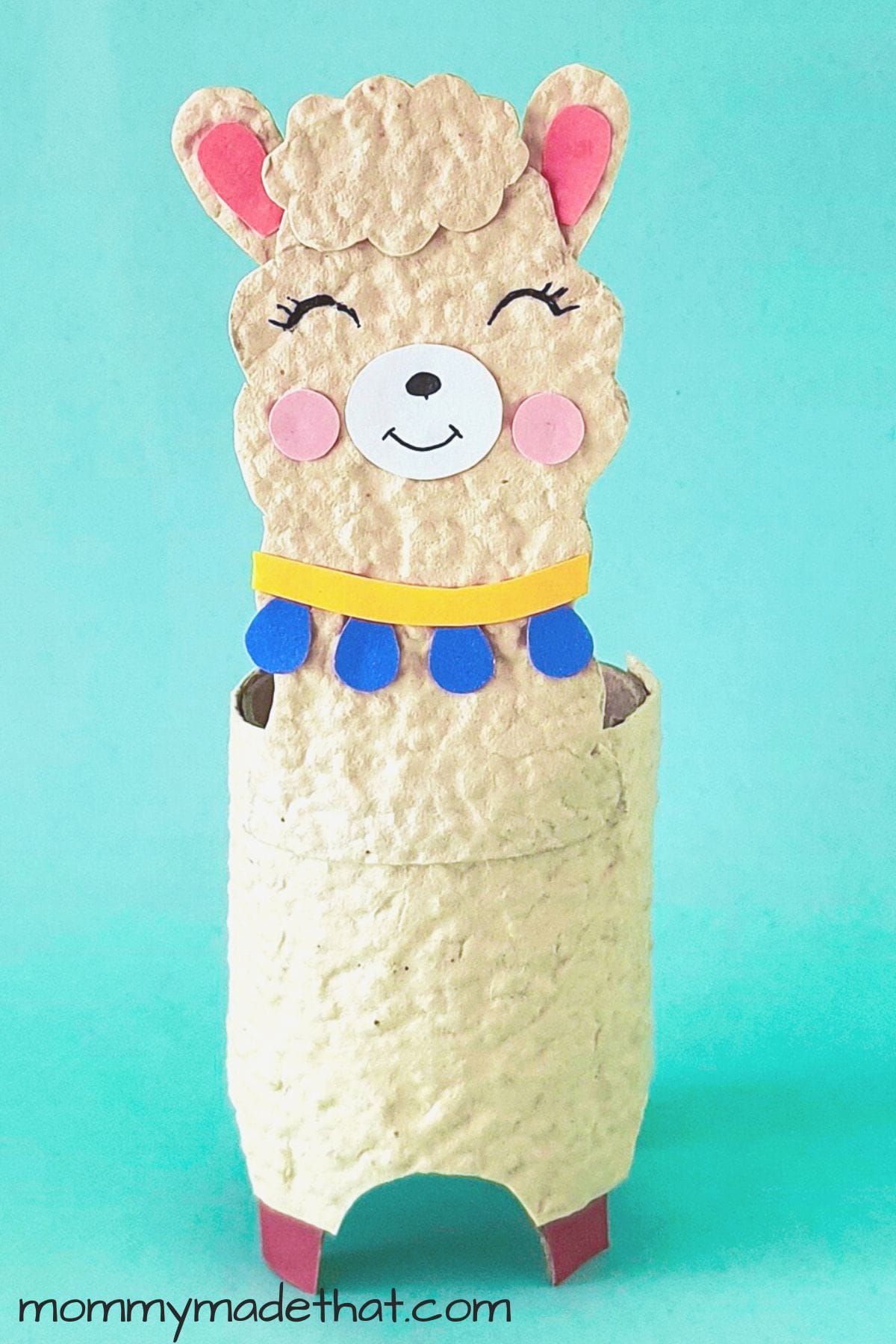 Looking for a fun craft idea you can do with your little ones? Look no further than this adorable toilet paper roll llama!
We've got lots of fun toilet paper roll animal crafts.
With just some simple materials, kids of all ages can join in on the fun and create their own unique llama.
It's sure to bring lots of smiles and creativity!
If you've got lots of empty toilet paper rolls, be sure to check out our big list of creative toilet paper roll crafts.
Materials
To create this llama craft you'll need the following materials:
Colored paper: We used a sheet of off white embossed paper for the body and head, and pinks and white for the face, and brown for the feet. We made our collar yellow and blue. You can choose any colors you like for your project.
Our llama template: You can grab the free printable template at the end of the tutorial.
Toilet Paper Roll: It wouldn't be a toilet paper roll craft without a toilet paper roll.
You'll also need some basic craft supplies like:
Pencil – for tracing
Glue
Black marker or pen
Scissors
Instructions
Ready to make your own little llama? Gather up some embossed paper for the head and body, then grab an array of bright colored craft papers for the rest of the template.
Our template includes a head (with it's long neck), hair, mouth/nose part, inner and outer ears, necklace, hoofs, blush and body base.
Trace and cut out the pieces so you have something similar to that shown below.
To get started piecing the llama together, grab the inner ear pieces and glue them on outer ears. Then attach the mouth piece right in the middle of the head.
Grab the blush pieces and attach them on either side of the mouth, creating rosy cheeks.
Use your marker or pen and draw a face onto your llama. We drew a mouth, nose and eyes.
Then attach the llamas hair and ears onto the top of his head.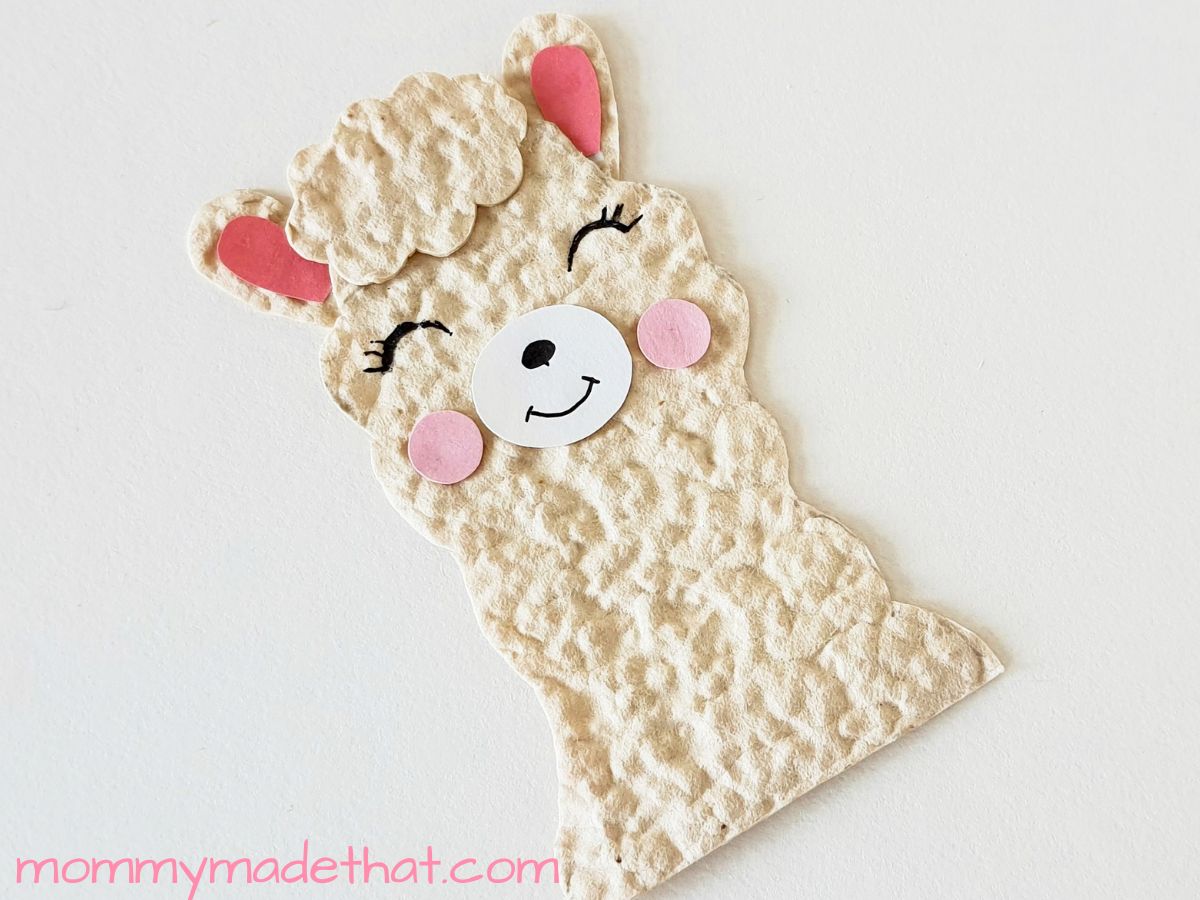 Now, grab an empty toilet paper roll. Wrap the base cutout around it and trace with a pencil. Then cut it out matching that shape to form a cute llama body base. Leave a little extra room between the curves for the hoofs. (You can skip this step and create a more simple tp roll llama though!)
Attach the hoofs to the bottom part of the toilet paper roll like shown below.
Then wrap and attach the body base to the paper roll.
Attach the llamas head to the front side of the body, facing forward.
And that's it. Now you have an adorable little toilet paper roll llama to play with!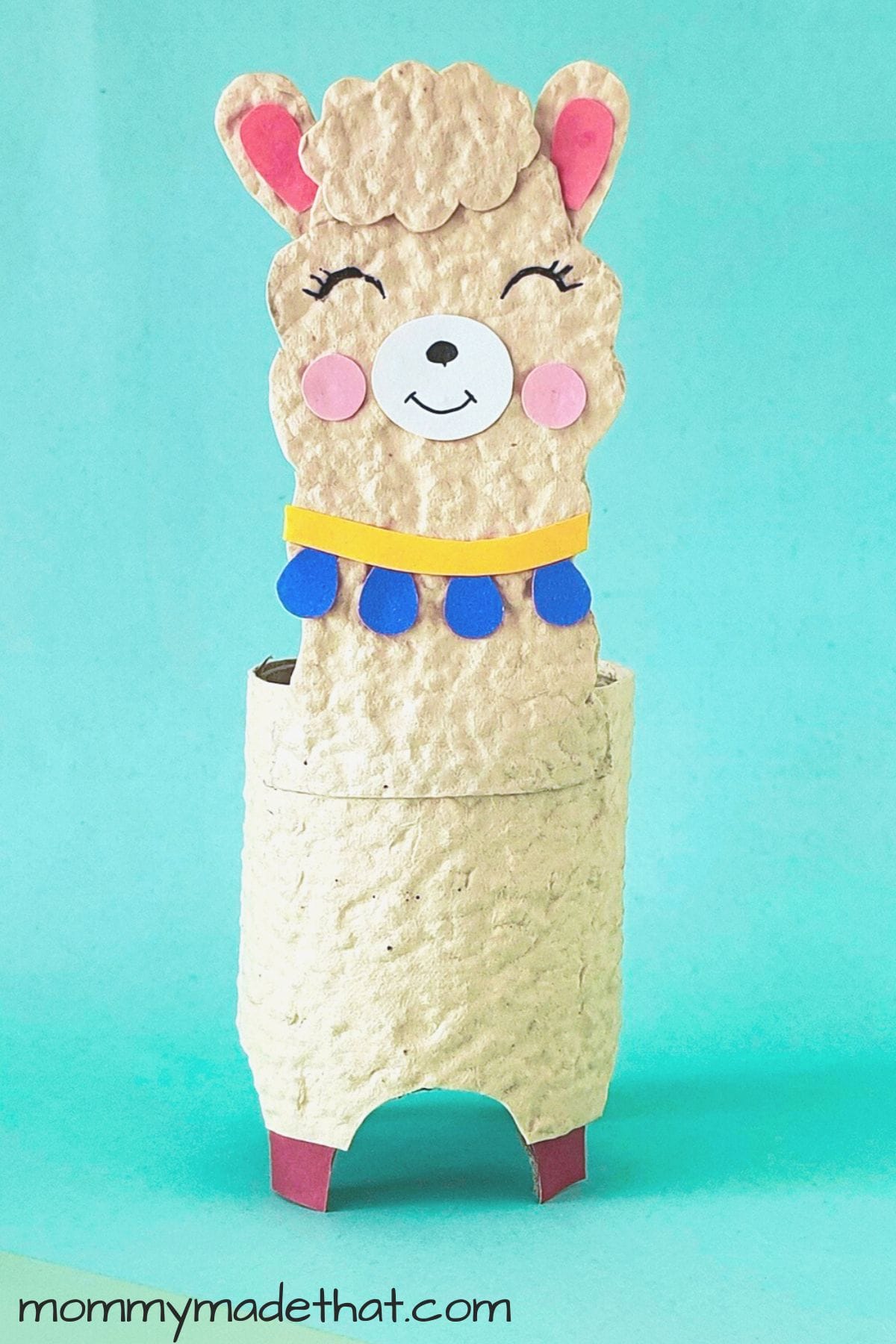 Grab the Llama Craft Template
To grab the free printable template pieces, put your email in the box below. We'll send it straight to your inbox.
Then just download and print!
This is for personal or classroom use only, please. Not for commercial use. Thank you!