Looking for an Easter Memory game? This free printable Easter egg matching game is just the thing!
The colorful eggs are fun to match and great for learning colors.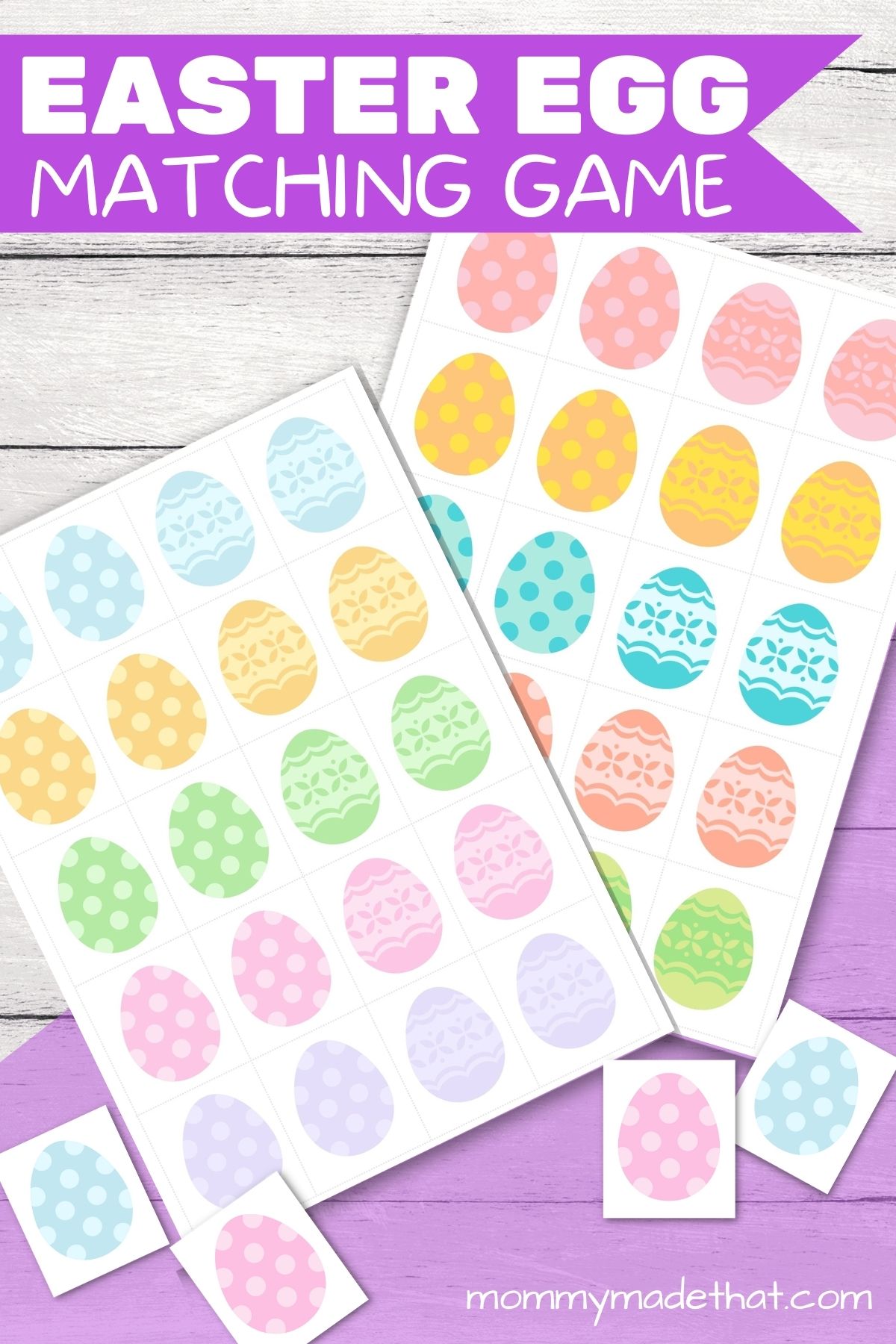 Easter printables are a great way to add some extra fun to your Easter celebration.
Whether you're looking for something to keep the kids occupied while they wait for the Easter bunny to arrive, or you want to add a little extra festive flair to your home, fun Easter themed activities are a great way to do it.
We have tons of fun free Easter printables. Like our Easter egg coloring pages or our Easter egg templates.
And best of all, they're all free!
And today we are adding this fun Easter egg matching game.
How to Play the Easter Egg Matching Game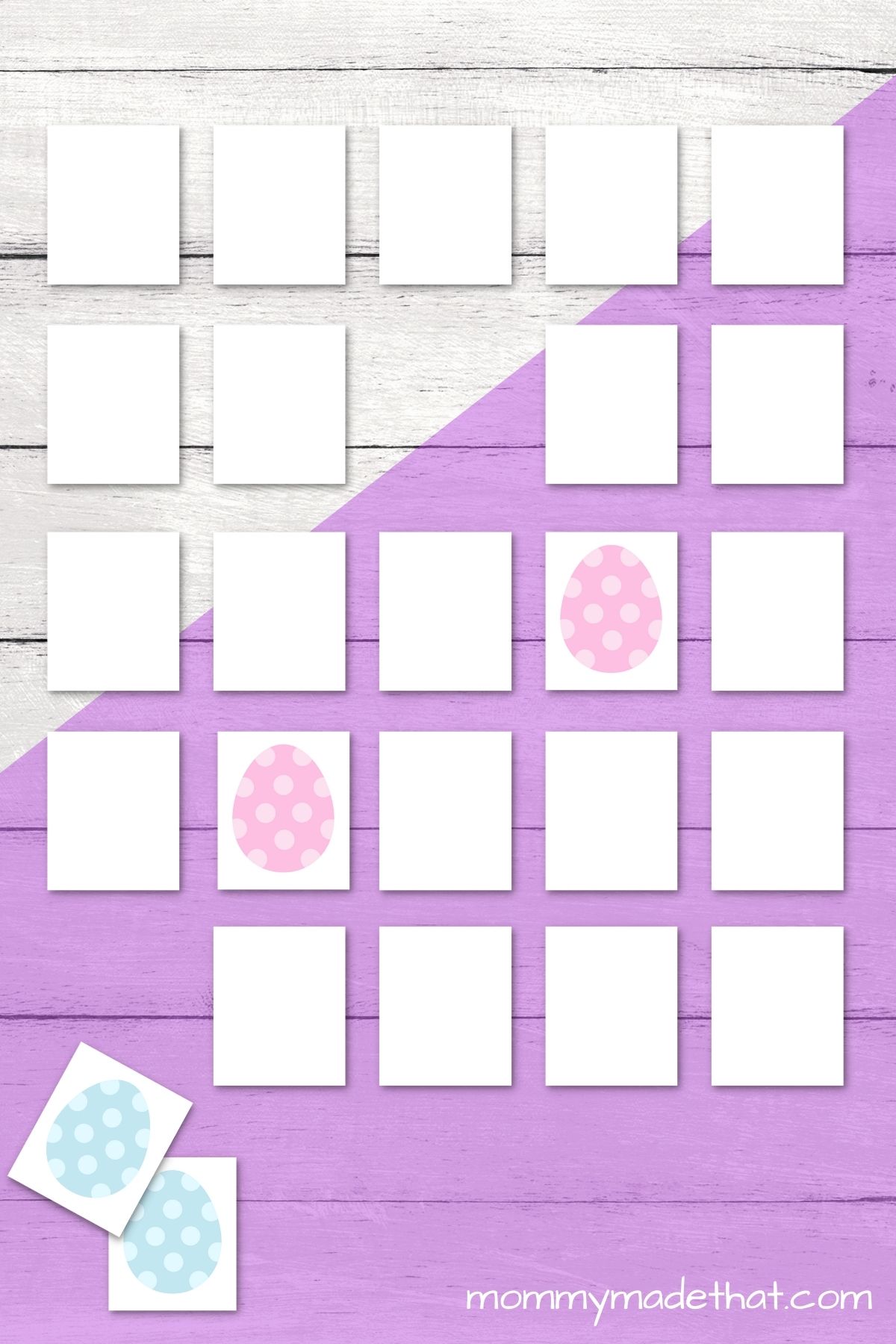 Playing the matching game is really easy! Download and print out the free Easter egg printable and cut out all the pieces on the dotted lines.
This will give you up to 40 games pieces to play with.
If you're playing the game with younger kids, I suggest only using 1 page of the Easter eggs and sticking to 20 game pieces.
Then line up the pieces face down in rows.
Then each player takes turn turning over two cards, trying to fin matching patterns.
When a player finds a match, they get to keep the match and go again.
When all the matching pieces are found, count how many matches each player has.
The one with the most matches wins the game!
Benefits of Playing a Memory Game
Playing matching games and memory games is great for kids brains. It helps them learn several skills at once all while having fun.
It's good for their fine motor skills.
Helps younger children with color and shape recognition.
Increases memory and spatial awareness.
Helps them develop social skills by taking turns and playing with others.
Download the Printable Matching Game
You can download our free printable Easter egg matching game by putting your email in the box below.
We'll send 2 separate matching game pages. The first page has lighter color Easter eggs, and the second page has more vibrant colors.
I don't recommend printing the memory game from the photos. The quality will be terrible.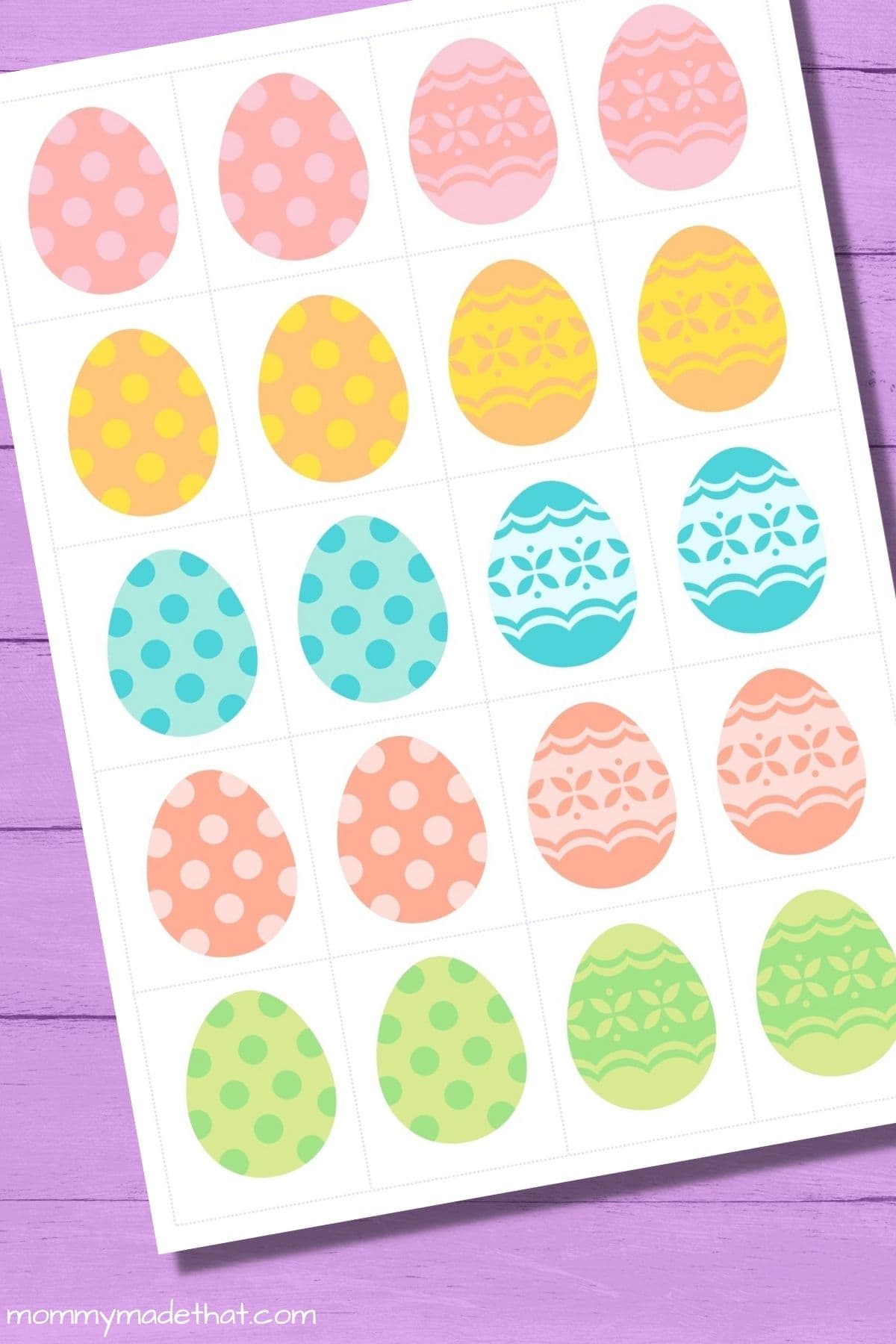 We'll send the memory game straight to your inbox where you can download and print, and get started playing!
You'll also get notified when we have new free printables just for you!
These memory games are for personal or classroom use only. Not for commercial use. But feel free to download and print as many copies as you like!
I hope you enjoy this Easter matching game printable as much as we enjoyed creating it!
Happy Easter!