Library Coloring Pages (Free Coloring Sheets that Encourage Reading!)
Looking for some library coloring pages? We have some great free coloring pages perfect to encourage reading and emphasize a love of books! Perfect for librarians and teachers!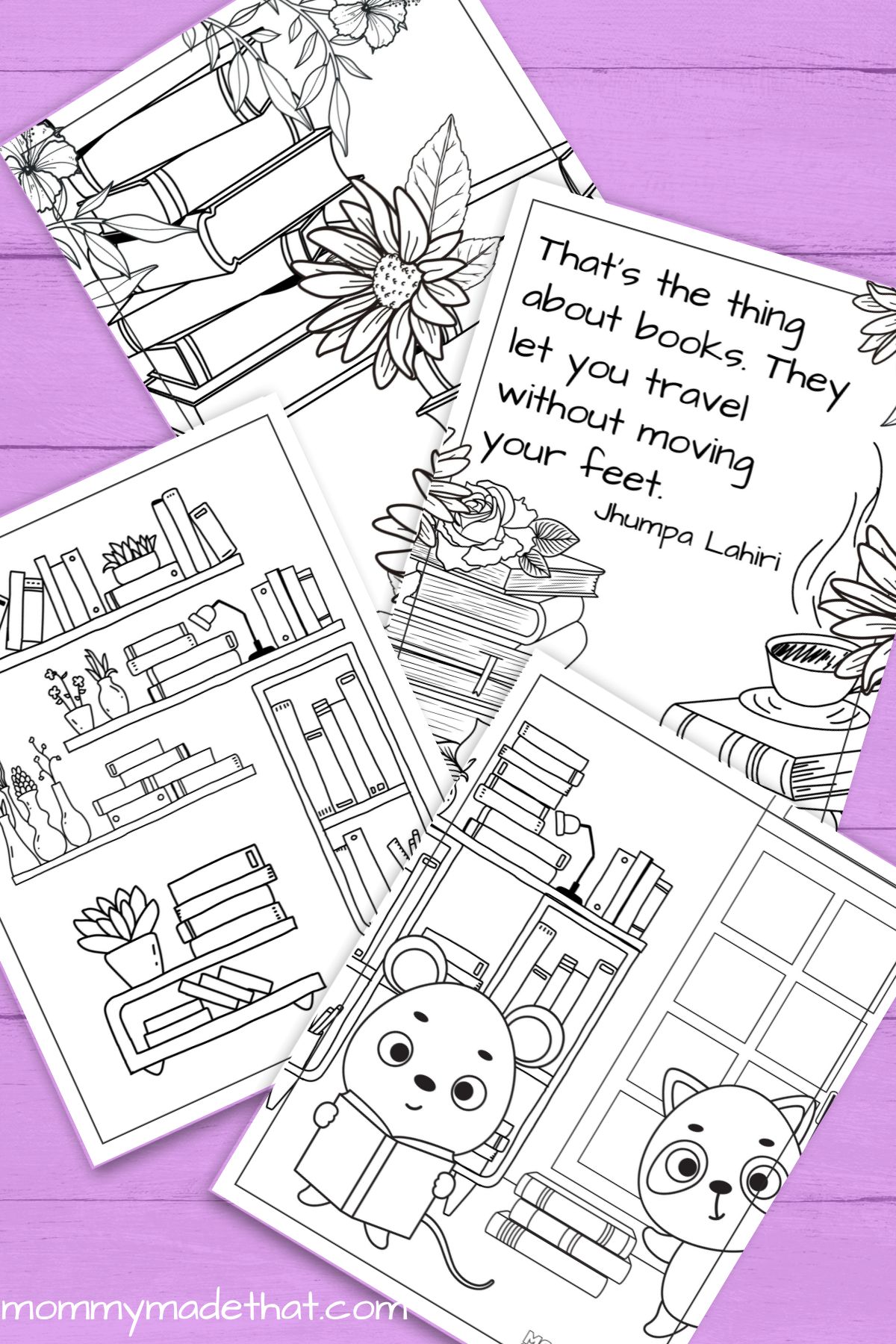 Today we are showing our love for reading with these fun free library coloring pages!
We have some great coloring sheets for kids and adults! From cute characters reading books to pages with pretty books and quotes.
We're sure you'll find something perfect for your little and big readers!
The Library Coloring Sheets for Kids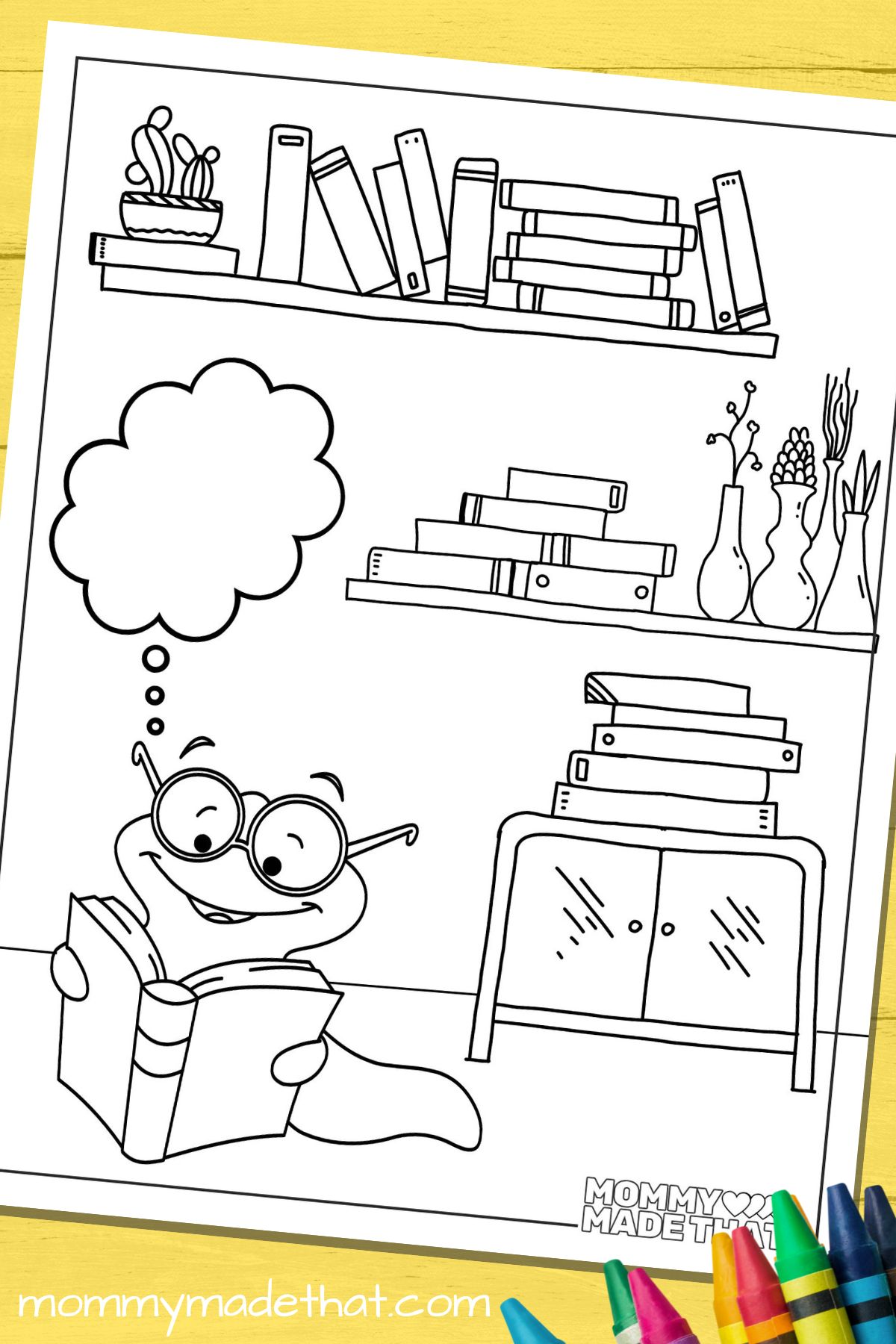 Our first coloring sheet features a cute little book worm reading in the library.
We left a little empty thought bubble so kids can feel free to let their imagination run wild as to what he might be reading about.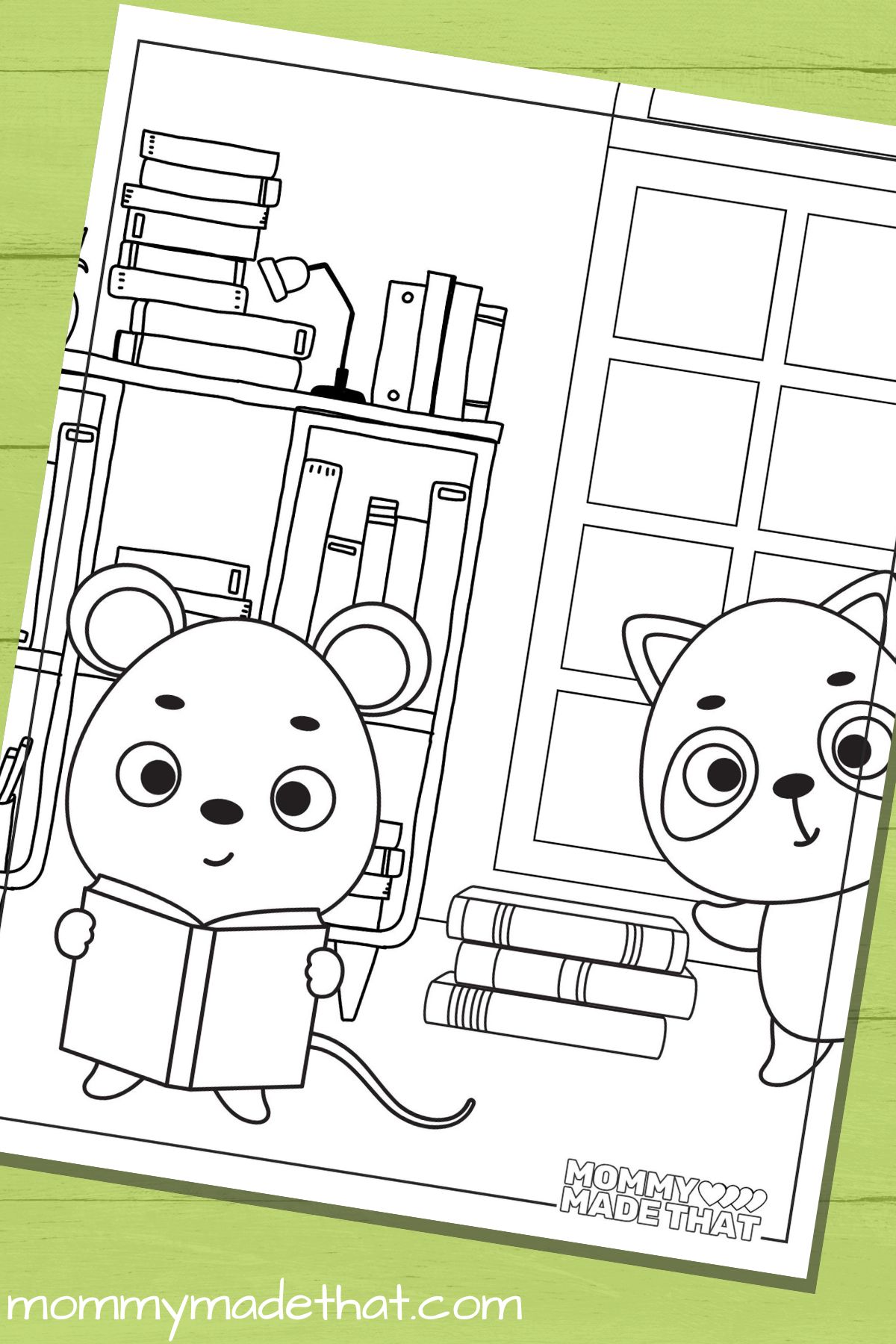 Our second coloring sheet has a mouse and raccoon exploring one of their local libraries, with lots of books to color in.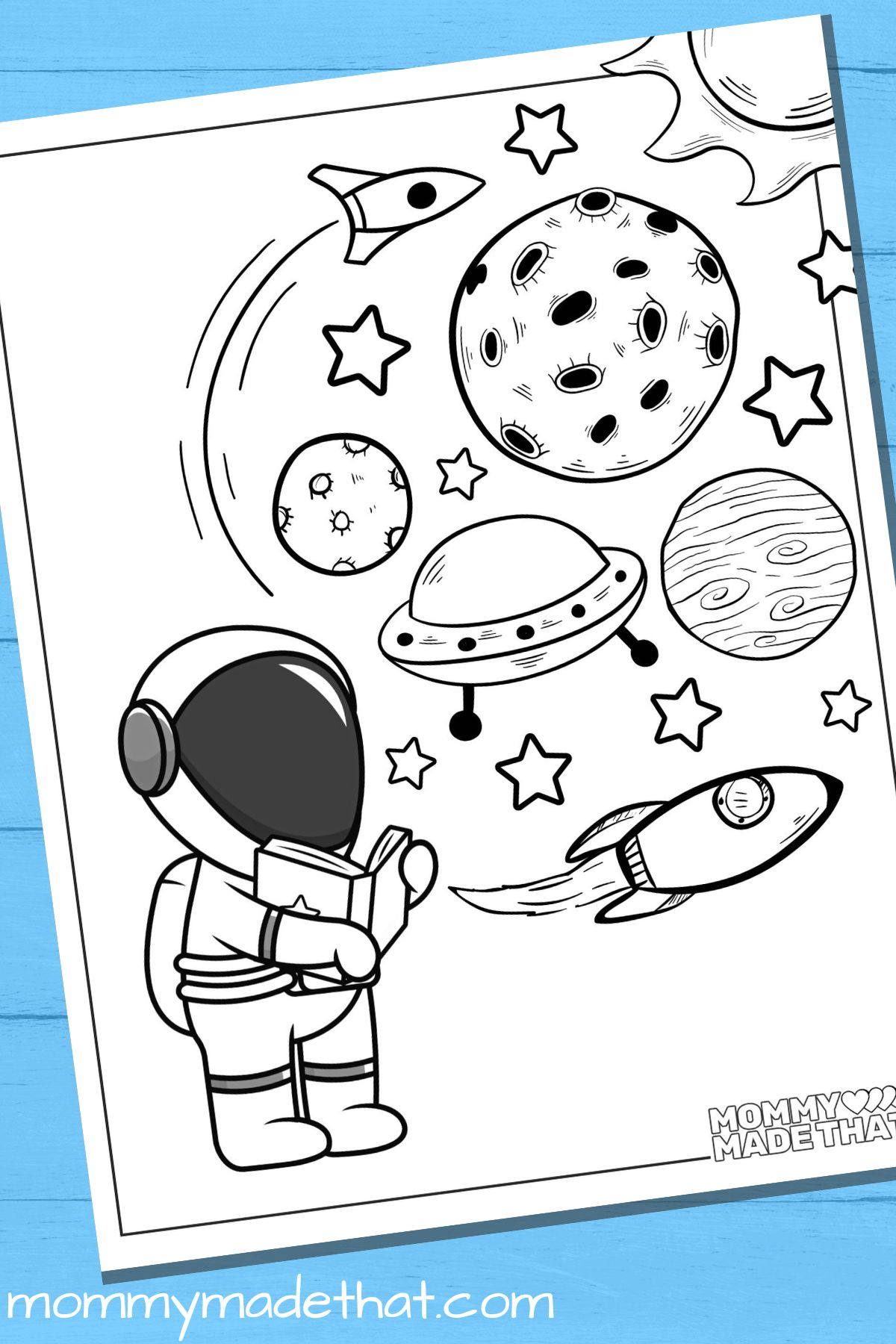 This one has a cute astronaut reading a book, with planets and rockets flying out of the pages!
It's a great reminder that adventure lives inside books!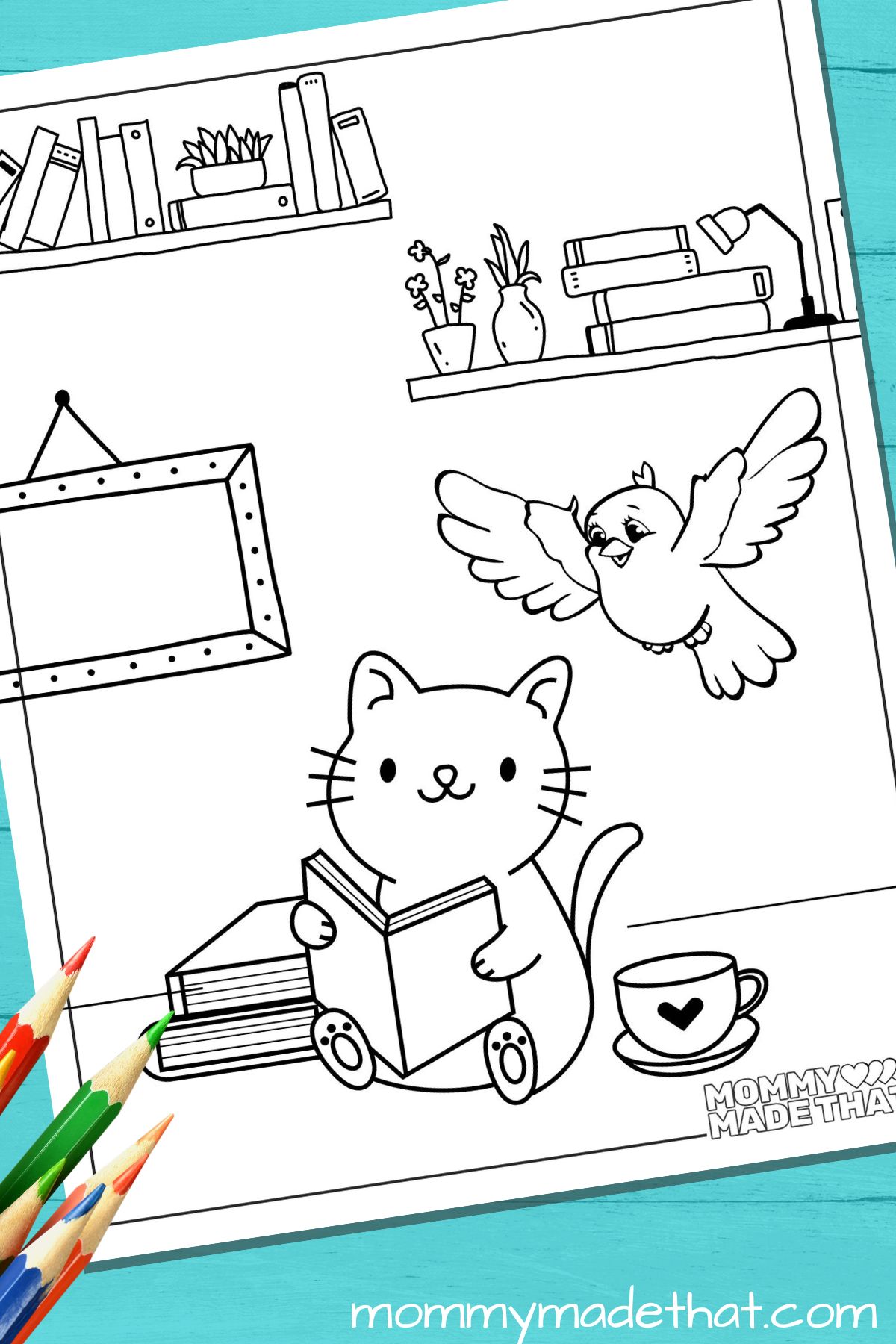 Our last reading coloring page features a cat reading near a cup of tea and a little bird reading over his shoulder.
They're surrounded by piles of books and look very happy and content in their library.
Library Coloring Pages for Adults
We also have some great free coloring pages for adults!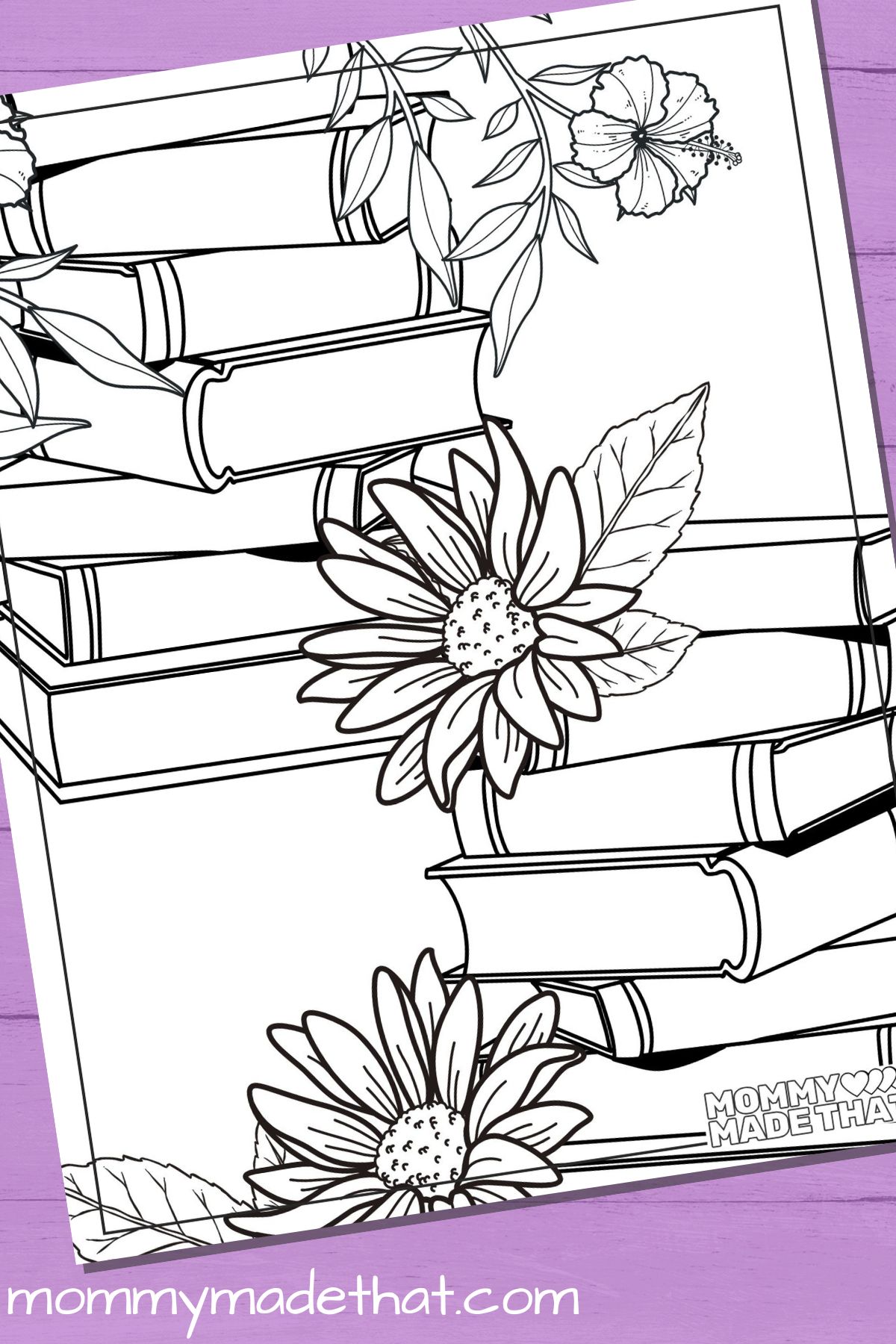 This pretty coloring sheet features piles of books surrounded by flowers!
It's a fun coloring activity, and you could even write your favorite novels in the spines of the books!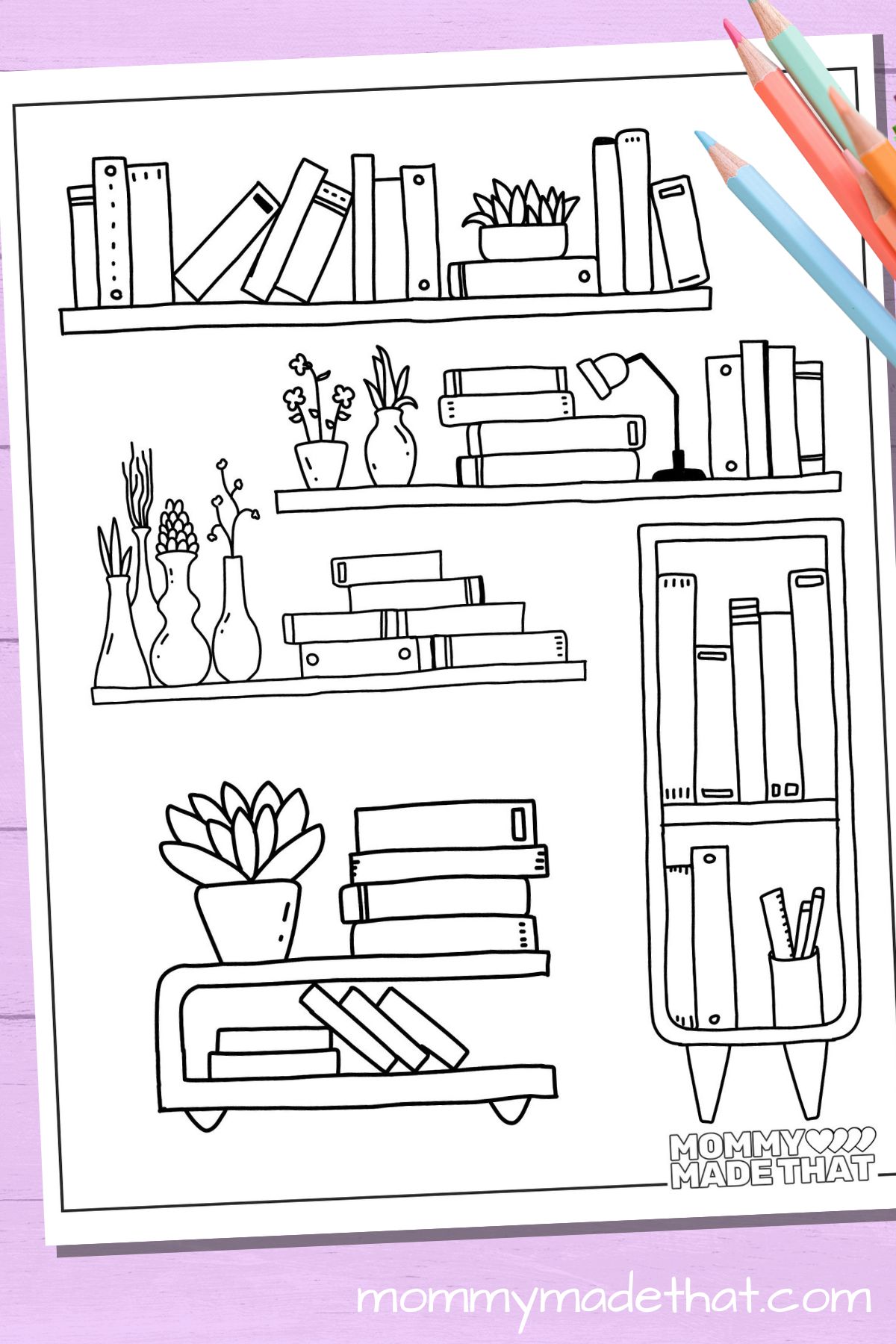 This library book coloring page has shelves of books and even a book cart!
It's a pretty coloring page but also would make a great reading challenge sheet. Just print it out and write the books you can read in a certain time period!
It's great motivation for adults and teens to read, and they'll happily fill in the books as they make their way through the challenge.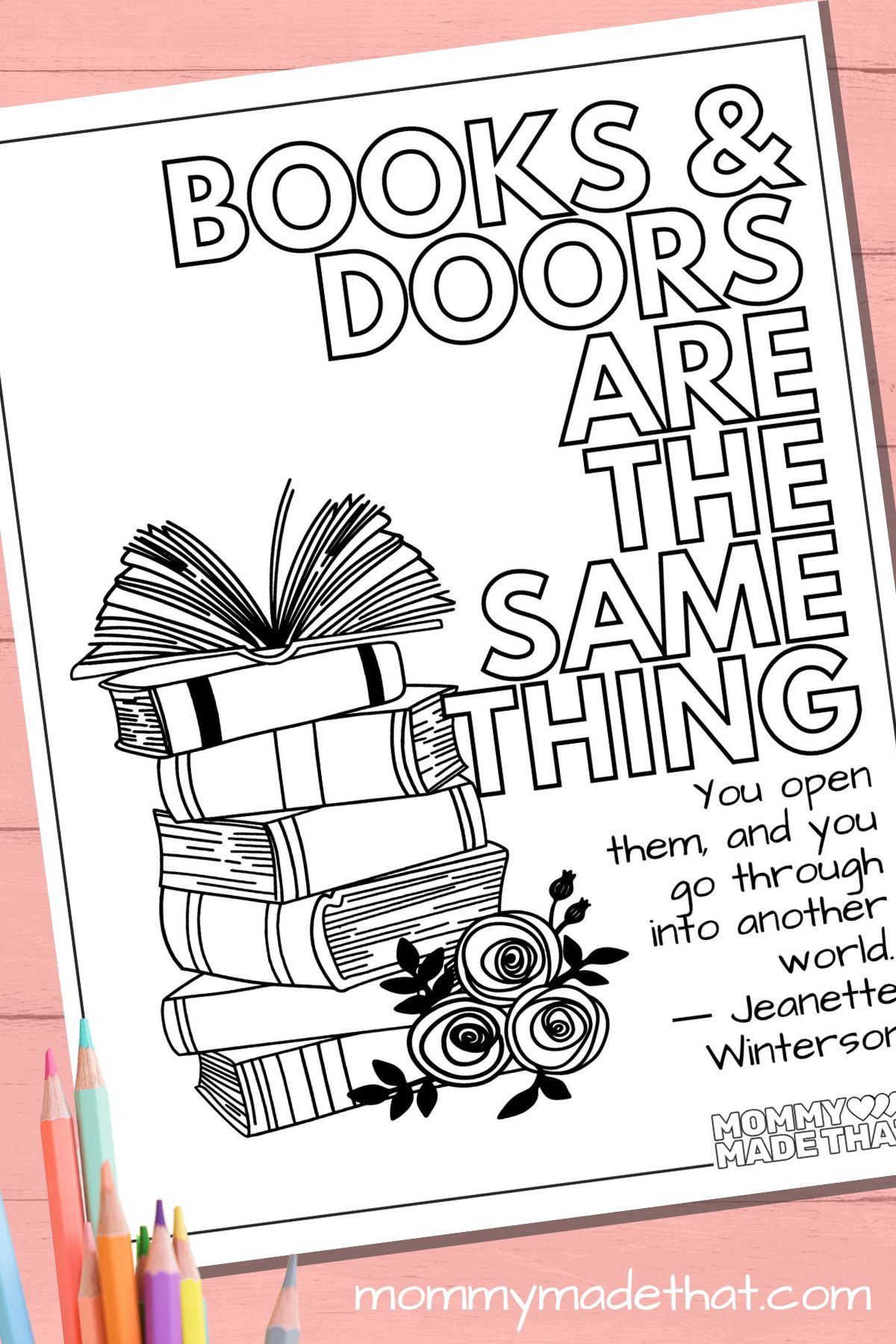 This library book coloring page has the quote "Books and doors are the same thing. You open them, and you go through into another world." -Jeanette Winterson
It makes for a fun coloring printable, but also would look great hung up on the wall of a library.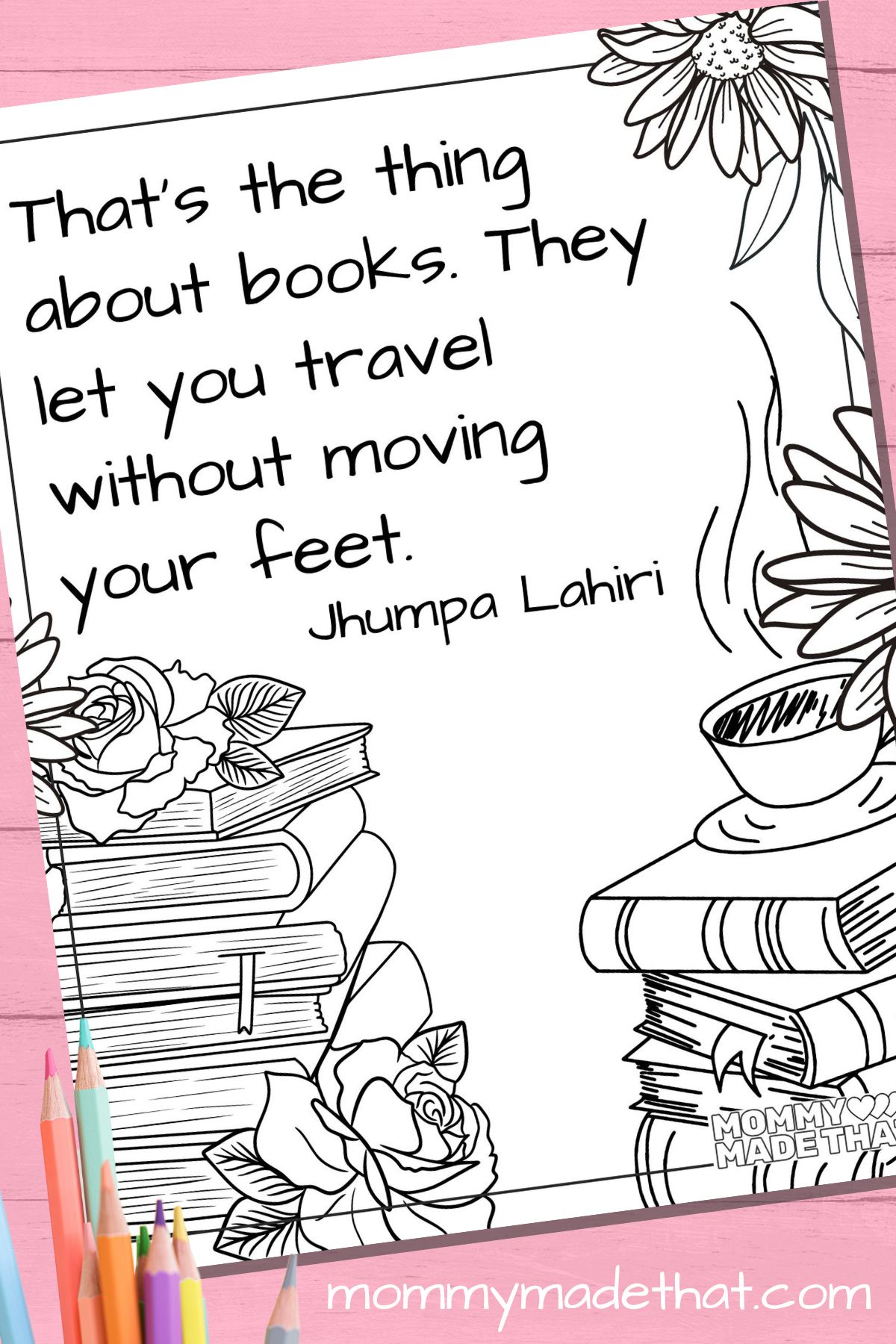 Our last coloring sheet is stacks of books and flowers, with the quote "That's the thing about books. They let you travel without moving your feet." -Jhumpa Lahiri
Grab the Free Coloring Pages
To grab the free coloring pages, put your email in the box below. We'll send them straight to your inbox.
These are for personal, classroom (or library) use only, please. Not for commercial use.