Letter to Santa Template (Free Printable!)
Today we have a free printable letter to Santa template. This is an easy way for your kids to write a cute letter to Santa Claus and express all their Christmas wishes!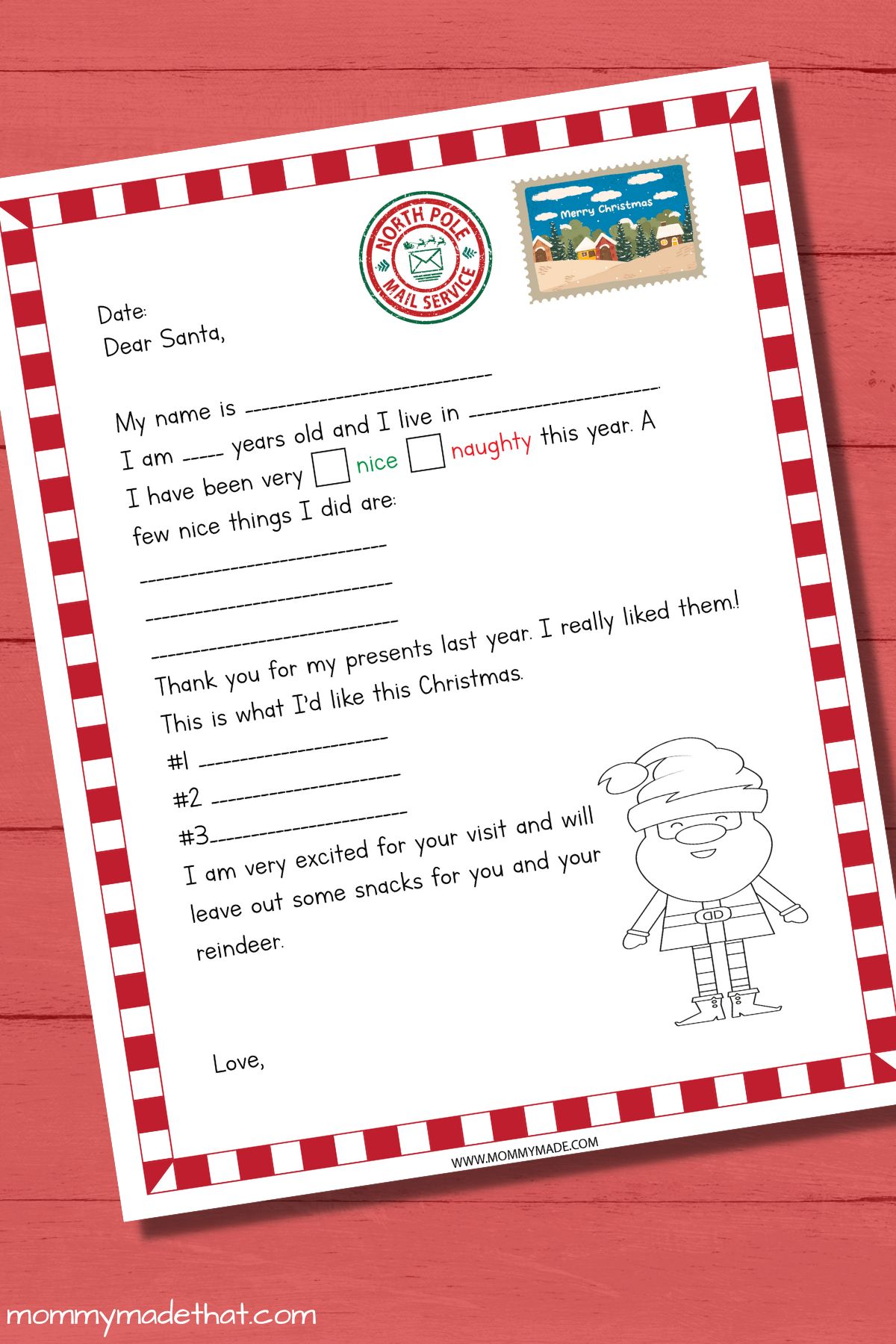 It's that time of year again! The season of giving is upon us and what better way to spread holiday cheer than by writing a letter to Santa?
We created a free, printable letter to Santa template that your kids can use to easily write a letter to Santa.
We have lots of fun Christmas printables that are perfect for adding in a bit of holiday cheer.
We also have free Santa face templates for more Santa fun and a printable Santa placemat for his milk and cookies.
Writing a Letter to Santa Claus
Writing a letter to Santa is a cherished Christmas tradition for many kids.
It's a chance for them to sit down and really think about what they want for Christmas, and it's also a great opportunity for parents to teach their kids about the importance of giving.
If you're not sure where to start, don't worry! This free printable letter to Santa template helps your kids easily write a letter to Santa.
The first step is to print out the template. If your child knows how to write, let them start filling in the blanks of the letter template.
If your child is younger, you can help them fill out the letter by asking them about the blanks and filling it in with them or for them.
Then they can begin listing all of the things they would like for Christmas.
Once they're done with their list, they should close the letter by thanking Santa and signing their name.
Then you can fold the letter and put it into an envelope. Put Santa's address on it, which is obviously in the north pole, and put a cute Christmas stamp on it and drop it in the mail!
The Santa Letter Template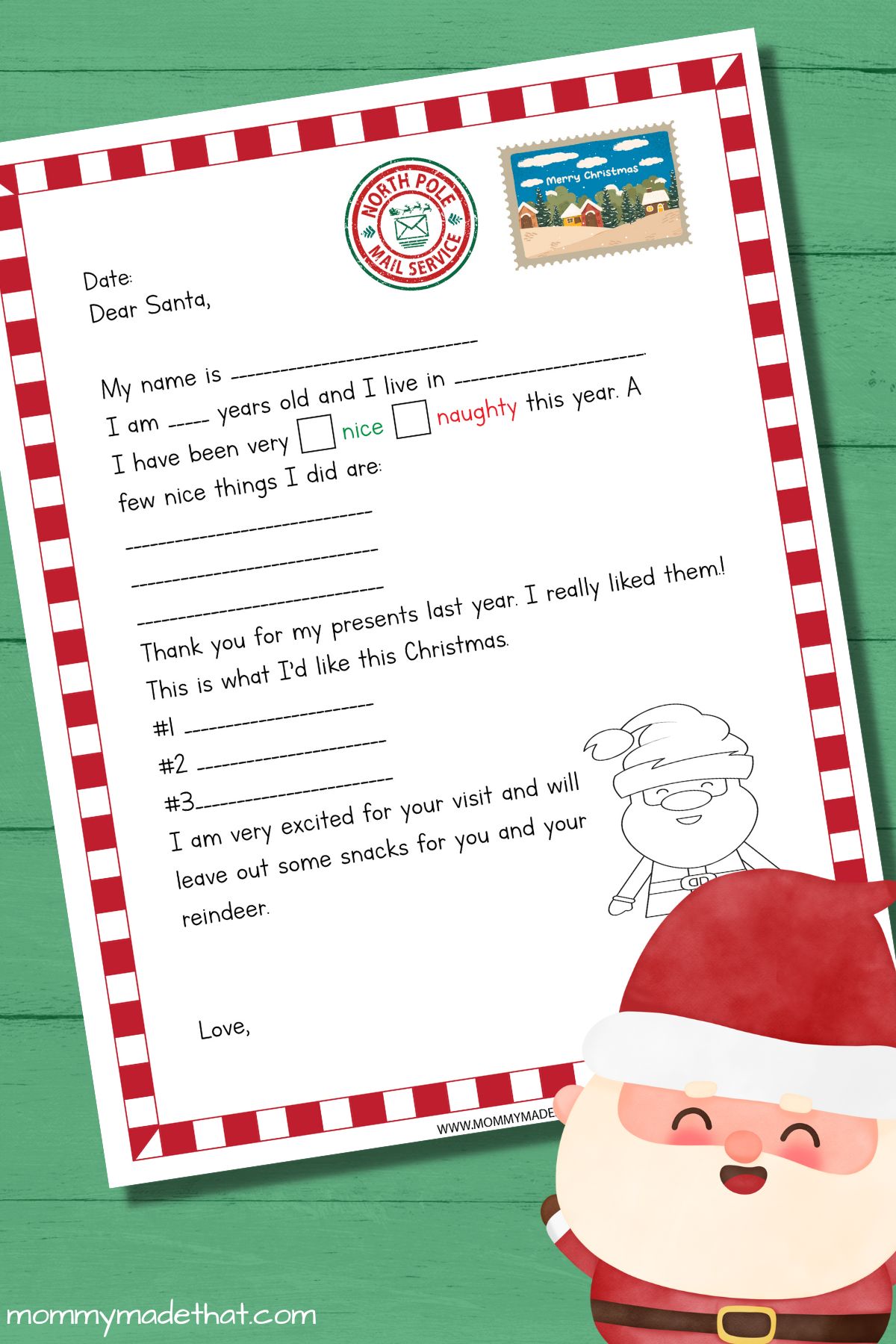 Our free Santa letter template starts off with Dear Santa. Then there is a space for the child to write their name, age and where they live.
Then we provided an area where they get to reflect on a few nice things they've done over the year, to explain why they belong on the nice list.
Then we have a note that says "Thank you for my presents last year. I really liked them! This is what I'd like this Christmas."
And then a space for them to write in the top Christmas wishes.
"I am very excited for your visit and will leave some snacks for you and your reindeer."
Grab the Free Santa Letter
To grab the printable letter template, put your email in the box below. We'll send the Santa letter straight to your inbox for your to print.
Then fill it out! You could even take a special trip to the post office to drop your letter off.
This is for personal or classroom use only, not for commercial use. But feel free to print out as many as you like!